Large Turn Out for the Keep GM
Jobs in Canada Rally Jan 11, 2019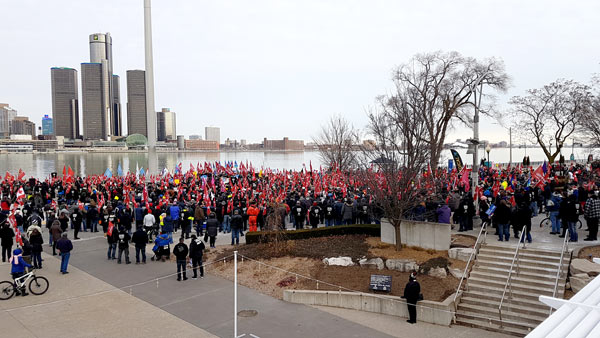 On Friday, January 11, GM was hosting an investor event to pitch its future corporate direction.
This direction includes their plan to shut down GM Oshawa, affecting thousands of Unifor members and workers in Canada. GM's big plan to line the pockets of investors also includes ramping up production in Mexico, exploiting low-paid workers there.
This is the wrong direction for the company. Unifor members need their communities behind them, to say that the Oshawa Assembly Plant must stay open.
Thousands showed up to tell GM that we are all united beside Canadian autoworkers.
If GM wants to sell in Canada, it needs to build here.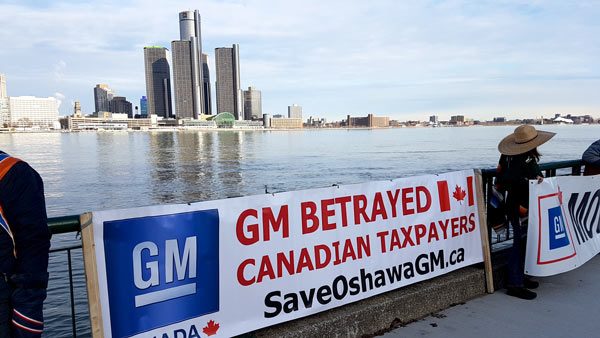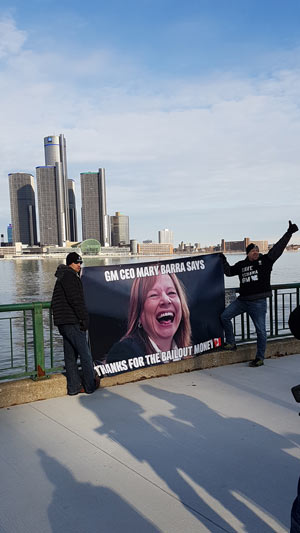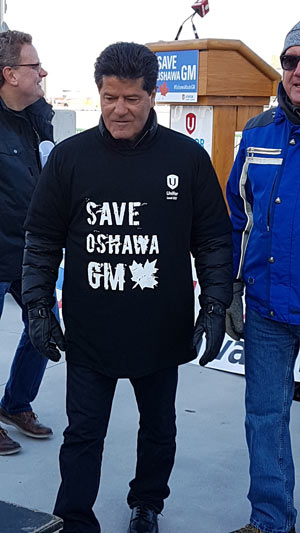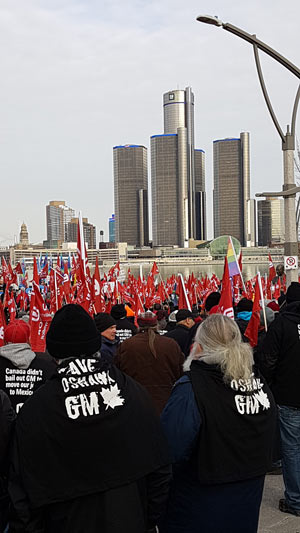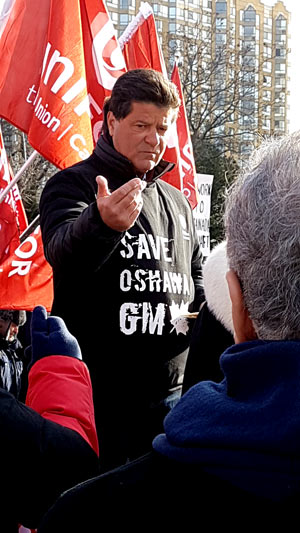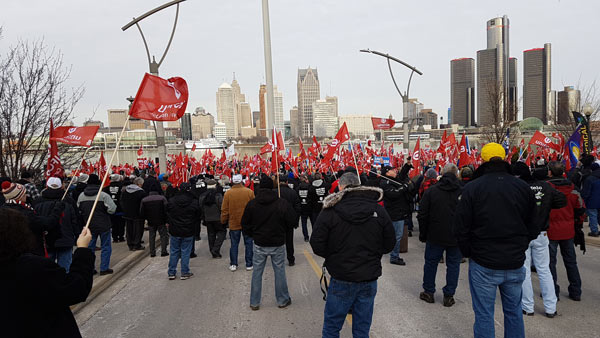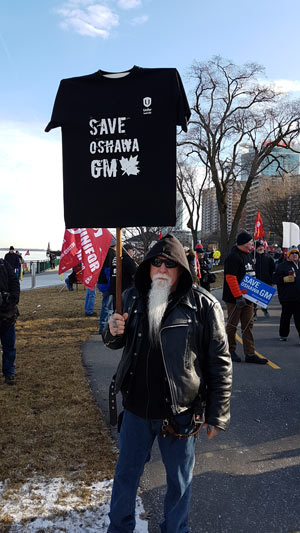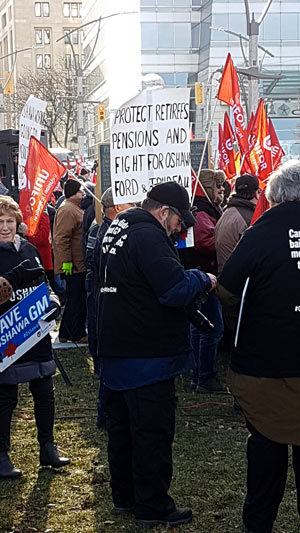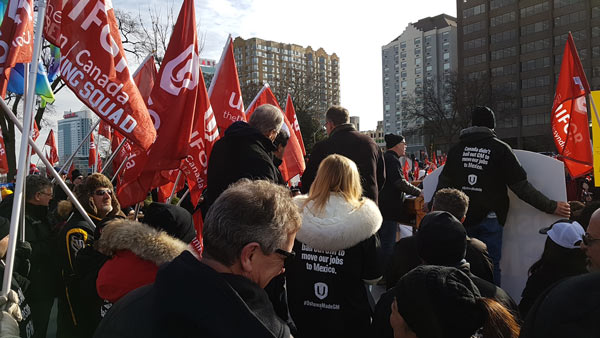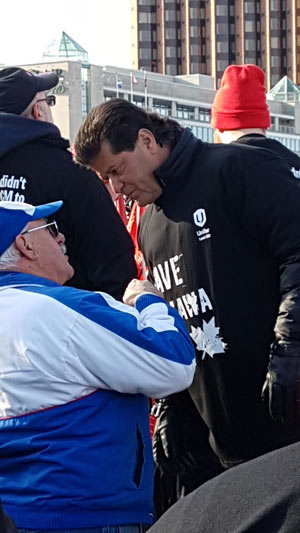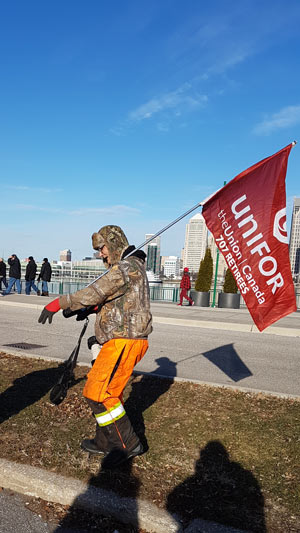 Above Photo's Taken at Rally by Chris Wilski
Below Pictures Taken by Arnie De Vaan