CAW Local 584
Retirees Attend Health
Care Rally - July 25, 2013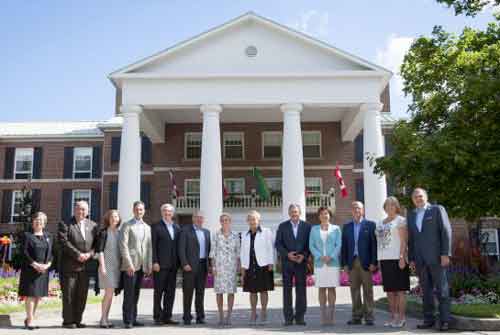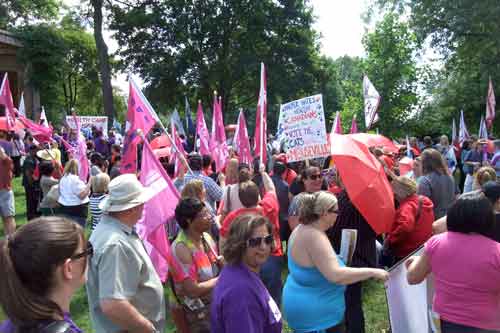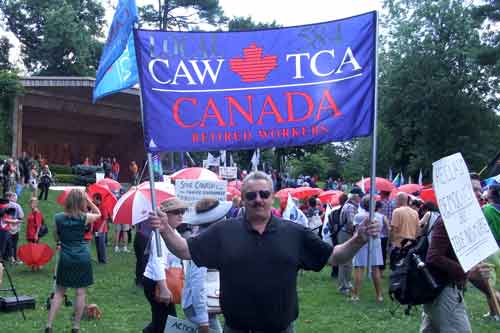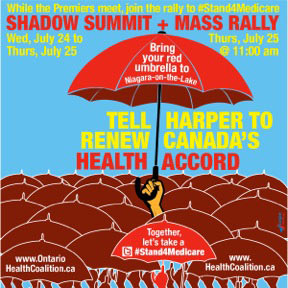 Premiers from across Canada met at Niagara-on-the-Lake on July 24 & 25 to participate in the Council of the Federation meetings. This was a particularly important Council of the Federation meeting as it is the last before the expiration of the National Health Accord in 2014.
The Harper government has signaled its retreat from the federal government's role as a supporter of social programs and services that Canadians need. Key programs like health care are facing cuts and national standards are being abandoned.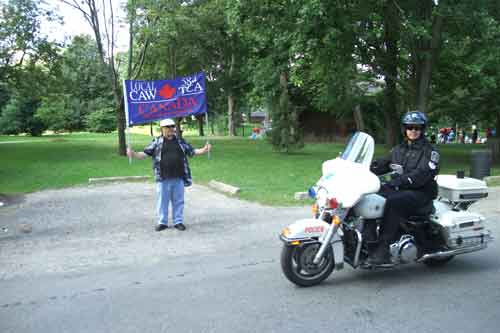 So far, the Harper government has done nothing to uphold single-tier public Medicare. The government is threatening to back away from upholding national health care standards, improving drug coverage and home/community care, and ensuring stable and adequate funding for health care. Harper's planning on renewing the National Health Accord, but with no consultation from provincial governments, health care providers and citizens - those who deliver and access health care each and every day.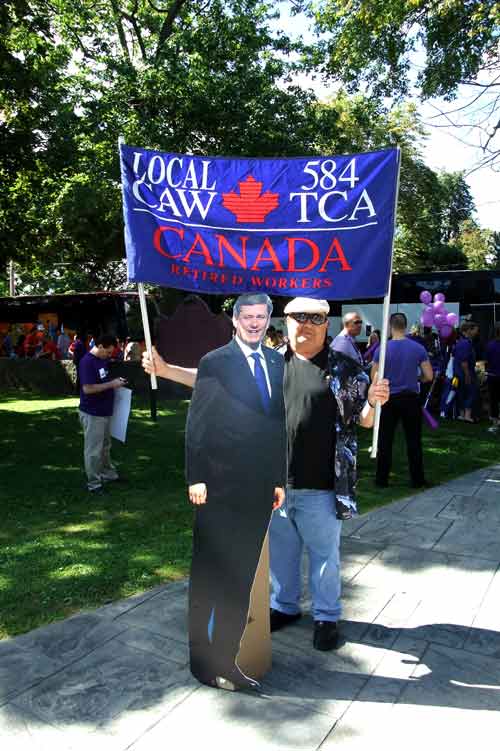 CAW National President Ken Lewenza along with Sid Ryan were one of the many guest speakers at the rally.