AIR CANADA CAW RALLY
JUNE 9, 2011- TORONTO
AIRPORT TERMINAL 1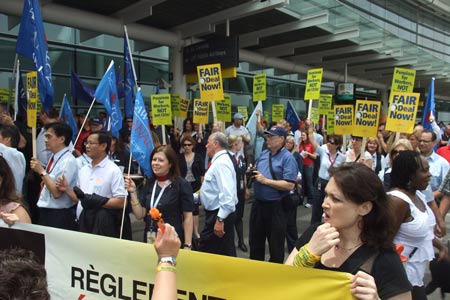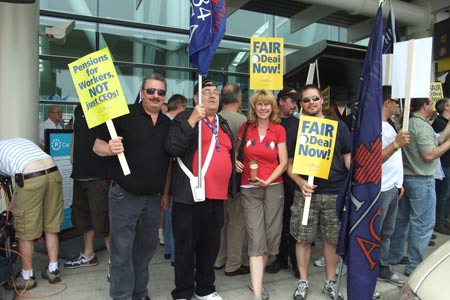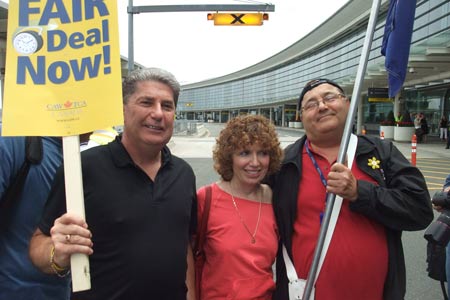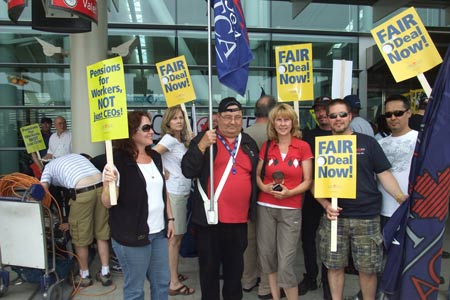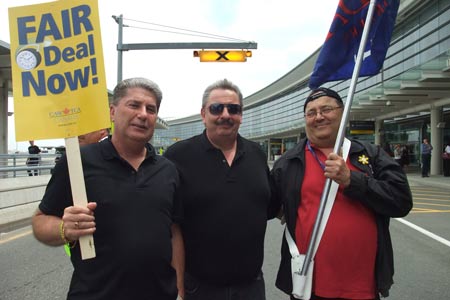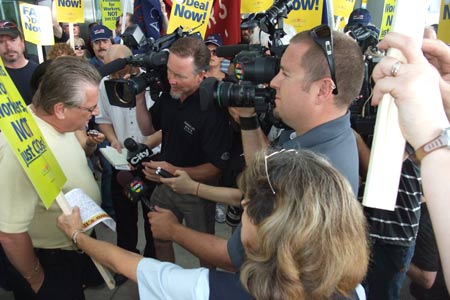 CAW Local 2002, representing 3800 workers across the country, are currently in negotiations. Our members at Air Canada have been in major turmoil for many years, largely due to the deregulation of this industry. Air Canada was under CCAA protection some years ago and the company continues to use this as a threat to our members, despite the fact that they are making a profit and have recently announced exorbitant pay raises and bonuses to their CEO Calin Rovinescu.

The Corporation has tabled demands that would see a two-tier pension system which includes a 48 percent cut in the workers' pension plan for those who remain on the defined benefit plan. In addition, they have tabled demands that would see benefit cuts and significant job loss in the bargaining unit.

The bargaining committee and the membership have had enough and they absolutely deserve our full support as they move to a strike deadline of midnight June 13th.
Air Canada CAW Rally - June 9, 2011
CAW LOCAL 584 Volunteers
at the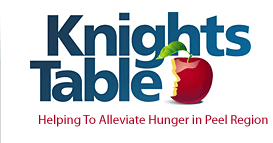 Wednesday June 8, 2011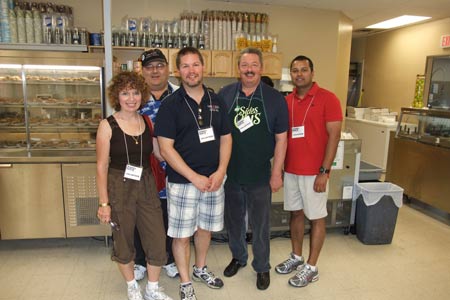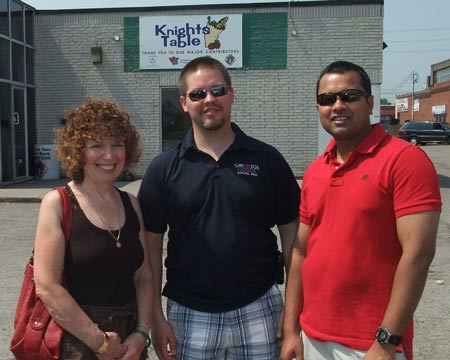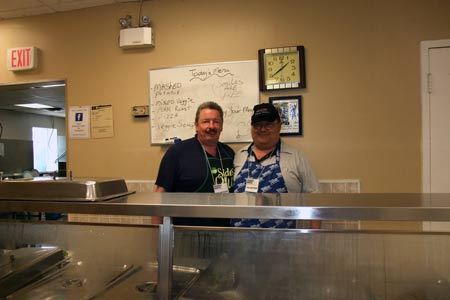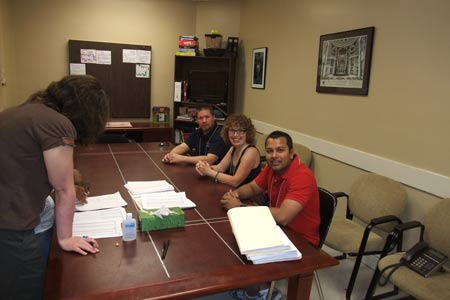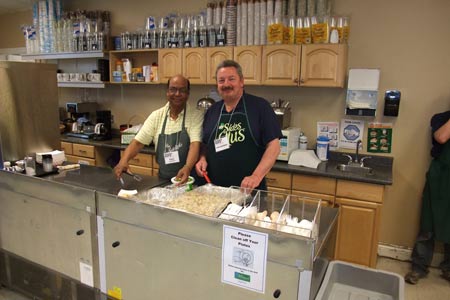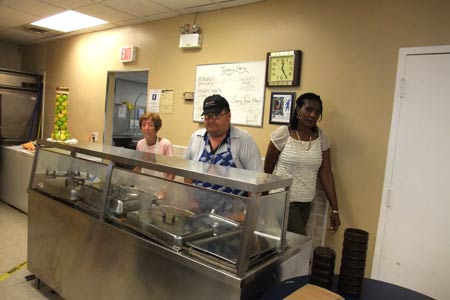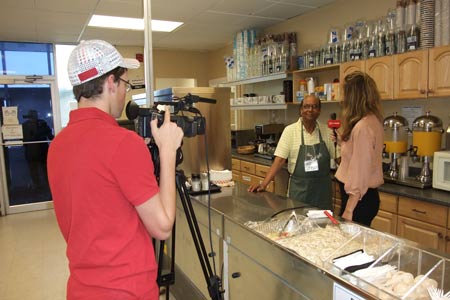 Thanks to Doug Berry, Roz Monchamp,
Dave Champagne and Arvin Gangwar.
Your help to this worthy cause was very
much appreciated. Thanks to you all
Thanks also goes to CAW Local 584 for
sponsoring this day by donating $500 to the Knights Table
The Knights Table helps by providing food
and related assistance to the citizens of the
Peel Region who deal with the daily issues
of hunger, poverty and homelessness.

Retirement Presentations &
Reception June 5, 2011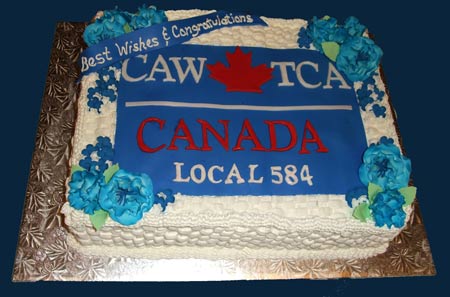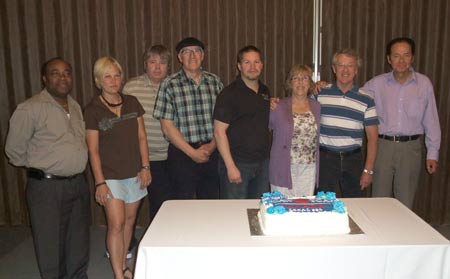 CAW Local 584 held a presentation and reception to the 6 newest retirees and members who have opted for the Step program.
Retirees are:
Paul Uren
Sharon Burton
Bill Pearsell
Fred Armstrong
Craig Howard
Glen Lewis

Sharon Burton Retirement Speech
THE NEW RETIREES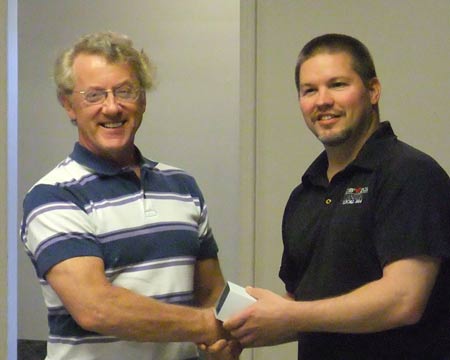 CRAIG HOWARD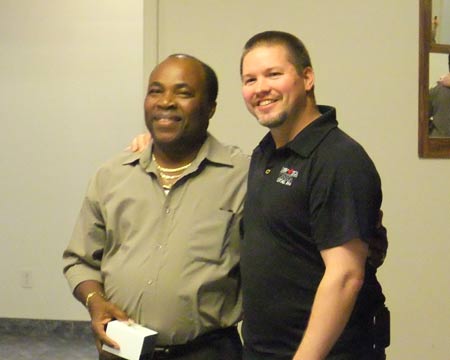 GLEN LEWIS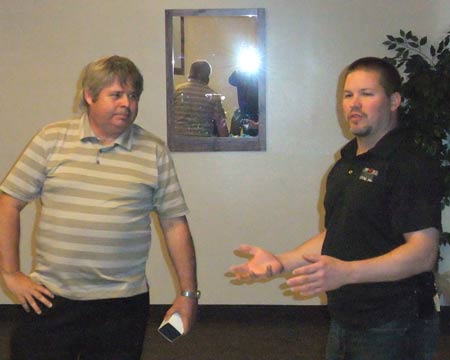 FRED ARMSTRONG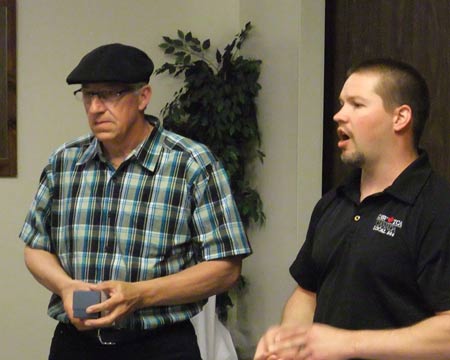 PAUL UREN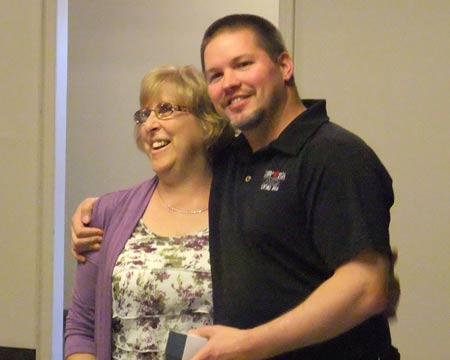 SHARON BURTON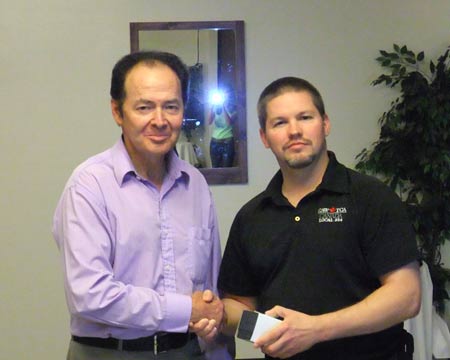 BILL PEARSELL