November 1, 2010 to February 28, 2011
Ford going global with
new Focus ads
Alisa Priddle / The Detroit News
Feb 28, 2011
Ford Motor Co. is launching its first global advertising campaign, a series of quick-hit ads for the new Ford Focus that will highlight the amount of technology the compact car offers.
The Focus is the automaker's most global product launched to date with 80 percent common parts, meaning they are the same no matter where the vehicle is built or sold.
The Focus, developed in Ford's Cologne, Germany, facilities, will launch in North America and Europe in March. Production for Asia-Pacific begins next year.
"One out of every four vehicles sold worldwide is from the C-segment," said Jim Farley, head of Global Marketing, Sales and Service. "Ford is creating new ways to cut through the clutter and win consumers' attention with information they care about most - technology that improves their lives."
Ford tapped a team of marketing experts from WPP, a huge global communications services group, to develop the campaign that will produce 50 commercials tailored for the markets where the Focus will be sold.
Most North American spots will run 15 seconds — 20 seconds in Europe — and highlight 14 technology features in the car.
The Ford-WPP team created 14 unique scripts, shot product footage in South Africa in December and married it with studio elements created in Belgium and London.
The ads debut Tuesday in the United States during Fox's "American Idol." They debut in Europe a few weeks later and later this year will air in Australia, New Zealand and South Africa.
"We had to find a way to talk about all the new features and technologies, delivering everything from better fuel economy to hands-free connectivity with mobile devices and even a more fun driving experience. And we had to do it in a quick and engaging way," Farley said.


Protesters across US decry
Wis. anti-union efforts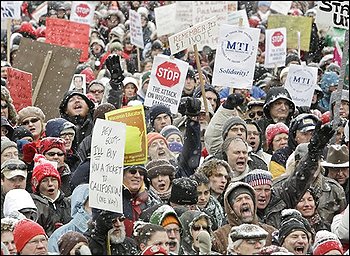 By PATRICK CONDON and TODD RICHMOND
The Associated Press
February 27, 2011
MADISON, Wis. -- Rallies were held across the country Saturday to support thousands of protesters holding steady at the Wisconsin Capitol in their fight against Republican-backed legislation aimed at weakening unions.
Union supporters organized rallies from New York to Los Angeles in a show of solidarity as the protest in Madison entered its 12th straight day and attracted its largest crowd yet: more than 70,000 people. Hundreds banged on drums and screamed into bullhorns inside, while others braved frigid weather and snowfall during a rally that spilled into city streets.
"I want to thank you for coming out here today to exercise those pesky First Amendment rights," actor Bradley Whitford, who starred in television's "The West Wing," told his hometown crowd. "This governor has to understand Wisconsin is a stubborn constituency. We fish through ice!"
Republican Gov. Scott Walker has introduced a bill that includes stripping almost all public workers, from librarians to snow plow drivers, of their right to collectively bargain on benefits and work conditions. Walker has said the bill would help close a projected $3.6 billion deficit in the 2011-13 budget. He also argues that freeing local governments from collective bargaining would give them flexibility amid deep budget cuts.
The bill has sent Democrats and unions into an outrage nationwide. They see it as trampling on workers' rights and as an attempt to destroy Democrats' strongest campaign allies.
"Wisconsin is opening up people's eyes a little bit," said Jay Van Loenen, a teacher who attended a rally in Denver that attracted about 1,000 people. "So I think that the move is to try to get people more involved in their unions and create a stronger front so that if something happens here, we are prepared."
Several thousand people gathered for a rally in Columbus, Ohio, where lawmakers are considering a similar bill. Indiana Democrats successfully blocked a Republican bill last week that would have prohibited union membership from being a condition of employment.
Large crowds of teachers, firefighters and public workers also gathered for rallies - holding American flags, wearing pro-union clothing and holding signs - in other capital cities including Topeka, Kan.; Harrisburg, Pa.; and Olympia, Wash.
In Los Angeles, public sector workers and others held signs that read "We are all Wisconsin." Some wore foam "cheeseheads," the familiar hats worn by Green Bay Packers fans.
Covered in layers of coats, scarves, hats and gloves, about 1,000 rally goers outside the Minnesota Capitol chanted "Workers' rights are human rights" and waved signs, some reading "United we bargain, divided we beg."
"The right to collectively bargain is an American right," Eliot Seide, a local union leader, told the crowd in St. Paul. "You can't have American democracy if you don't have a strong trade union movement."
The rallies were part of a campaign by the liberal online group MoveOn.org to hold demonstrations supporting Wisconsin workers in major cities across the country. Some of the demonstrations attracted counter-protests, though the pro-union rallies were larger.
Madison Police spokesman Joel DeSpain said he didn't have a firm estimate on the Wisconsin capital's crowd, but said it was larger than last weekend when nearly 70,000 people descended on the Capitol.
The crowd cheered as pilot Jeff Skiles, the first officer on the US Airways Flight that landed in New York City's Hudson River in January 2009, told them that "justice and righteousness will always win out." Skiles helped pilot Chesley "Sully" Sullenberger land the plane, whose 155 passengers and crew members were safely rescued.
Protesters jammed the Wisconsin Capitol steps, packed the ice-covered lawn - some sat in trees - and filled surrounding streets. Several thousand counter-protesters came out last Saturday to support Walker, but they were hardly visible this time.
Capitol police planned to let protesters stay overnight Saturday into Sunday, but plan to finally close the building Sunday afternoon to let crews clean it.
People held signs that called Walker a parasite and a dictator and demanded voters recall him. Michael Janairo, a 4-year-old of Sheboygan, held a sign that showed Green Bay Packers star linebacker Clay Matthews tackling Walker. Michael's mother, Lisa Janairo, is not a public worker but drove to Madison to show support.
"For him to dictate and not negotiate is just wrong and we won't stand for it," the 45-year-old said.

Auto sector to shoulder
big chunk of GDP gains
GREG KEENAN — Globe & Mail
Februrary 27, 2011
Forget about the thriving oil patch, booming condo markets across the land or the arrival of the new RIM PlayBook next month: An old standard will give the Canadian economy a major boost in the first quarter – the auto industry.
As the industry recovers, the ripple effects of two companies gearing up to produce two new models in the manufacturing heartland of Southern Ontario are already being felt across the region.
But the bump in production at two assembly plants will provide a positive jolt to the entire Canadian economy, in the form of a 1.5-percentage point increase in gross domestic product, almost half the expected growth of 3.5 per cent in the first three months of the year, Bank of Nova Scotia economist Carlos Gomes said Friday.
The start of production of the redesigned Chrysler 300 this month in Brampton, Ont., and the March addition of the Buick Regal at a General Motors Co. (GM-N33.250.230.70%) plant in Oshawa, Ont., and the impact those will have on employment and auto parts makers will fuel the growth.
"When you have big changes like that it does have enormous ripple effects throughout the economy," Mr. Gomes said in an interview.
The growth figure underlines how the rebound in the auto industry – with each job at an assembly plant creating another seven elsewhere – is contributing to the national recovery even though almost all the investment is in Ontario. The extent of the economic boost beyond the first quarter will depend on how well the 300 and the Regal sell in the United States, which demonstrates how much the auto sector in turn relies on the U.S. market.
The cars are being built by two auto makers that went into Chapter 11 bankruptcy protection in the United States but have recovered (GM) or are recovering (Chrysler Group LLC) after employees made concessions and Canadian, Ontario and U.S. taxpayers rescued them with bailouts amounting to about $75-billion.
"The first-quarter jump in Canadian assemblies will be the largest since mid-2009, when the global economic recovery was in its infancy," Mr. Gomes wrote in his monthly examination of the global auto industry.
He is forecasting that vehicle production will grow to about 2.3 million in Canada this year, up 11 per cent from 2010 and more than 50 per cent from the depths of the crisis in 2009, when output plunged to 1.48 million cars and trucks.
General Motors of Canada Ltd. recalled about 700 workers from layoff to build the Regal and hired another 350 to 400 for that project and to increase production of its Chevrolet Equinox in Oshawa, Chris Buckley, president of local 222 of the Canadian Auto Workers union in Oshawa, said Friday.
Lear Corp. (LEA-N106.291.981.90%), which makes seats for the Regal in neighbouring Whitby, Ont., has recalled about 80 workers, Mr. Buckley said. Syncreon International Group, which does some sub-assembly work for GM, has also recalled workers, he said.
In another example of the ripple effect, the addition of the Buick Regal to Oshawa means more output at a Magna International Inc. (MG-T49.16-0.47-0.95%) plant in Guelph, Ont., called Polycon.
That plant makes plastic front and rear bumper covers known as fascias. Polycon also makes the fascias for the 300, but the work for the Regal is new to Guelph because GM had been importing Regals from Europe before gearing up to produce them in Oshawa.
While these investments help retain jobs in Canada and create some new ones, the world's auto makers are targeting emerging markets such as China, which Mr. Gomes forecasts will surpass Europe as a centre of production this year with a 17-per-cent boost in output to 21 million vehicles.
The boom in the emerging markets was emphasized Friday when Fiat SpA announced plants to start production in Russia and eventually produce 300,000 vehicles.
Hyundai Motor Co., said Friday it will open a plant in Brazil next year that will make 150,000 vehicles annually, meaning it will have assembly capacity in all four BRIC countries – Brazil, Russia, India and China.
By BRENT SNAVELY
Detroit Free Press
February 26, 2011
The timing of Ford's announcement Friday that a version of its Ford Focus compact gets 40 miles per gallon on the highway could hardly have been better.
Because of continued chaos in Libya, the national average price for a gallon of gas rose 14 cents this week, to $3.28 on Friday. It's up 59 cents from the same time last year. Oil prices rose 60 cents per barrel on Friday to $97.88 and finished up 13% for the week.
"We're much better positioned today than we were at the last spike in 2008," John Felice, general marketing manager for Ford and Lincoln said Friday.
In 2008, Ford was launching a new version of its F-150 pickup and didn't even have a subcompact car in its lineup.
Now, with the Fiesta subcompact car and the Focus, Ford has four cars that get 40 mpg or more on the highway.
The Focus competes with the Chevrolet Cruze which offers an Eco version that gets 42 mpg on the highway.
General Motors CEO Dan Akerson on Thursday said his company has anticipated that gas prices would eventually increase. In addition to the Cruze, GM launched the extended-range Chevrolet Volt electric car last year, and will soon introduce the Chevrolet Sonic subcompact and the Buick Verano compact cars.
"I am very happy to say that by the end of this year, we will have four very good entries into the compact segment with high mileage," Akerson told investors Thursday.
Chrysler, meanwhile, is launching the Fiat 500 minicar which gets 38 mpg on the highway.
Still, experts say domestic automakers will see profit margins shrink more than Asian automakers as turmoil continues in the Middle East. That's because domestic automakers still dominate pickup sales and sell more large SUVs than Asian automakers.
"They are closing the gap," said Kirk Ludtke, an analyst and senior vice president of CRT Capital Group in Stamford Conn. "But it's safe to say that the domestic automakers will be disproportionally impacted by higher fuel prices."
Domestic automaker's stock prices reflect investor concern about higher oil and gas prices, he said.
GM's stock closed Friday at $33.25, down $3.26 per share, or 9%, for the week even after the automaker reported a net income of $4.7 billion on Thursday. Ford's stock closed at $15.07, down 70 cents, or 4%, for the week.
"Higher fuel prices are going to be bad for everybody in the industry," Ludtke said. "They are bad for the economy and consumer spending for any large discretionary purchase."
Toprak said domestic automakers also must still overcome lingering perceptions that they don't offer high-quality, fuel efficient cars.
What domestic automakers need to do, Toprak said, is effectively market the fuel efficient cars and trucks that they have. "The good news is…they do in fact have many models that get better than 30 mpg, and they are as good of quality of the competition, if not better,"

2012 Ford Focus scores
government rating of 40 mpg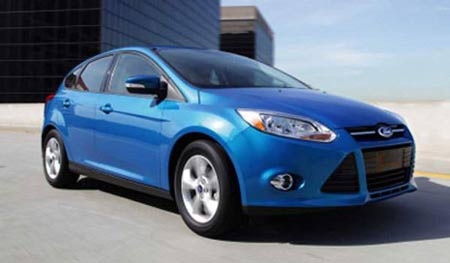 Suppliers add jobs to match expected demand for compact
Alisa Priddle / The Detroit News
Feb 26, 2011
The 2012 Ford Focus received a government rating of achieving 40 miles per gallon on the highway, as the automaker's global launch of the compact spurs jobs among its supplier base, company officials said Friday.
The Environmental Protection Agency also certified the Focus as getting 28 mpg in city driving, Ford said. The rating applies to a model with a four-cylinder direct-injection engine and six-speed automatic transmission, as well as other fuel saving features.
The fuel economy news came as the Dearborn automaker announced its supplier network has expanded to meet the demand of its C-segment platform, which underpins the new Focus. Many of Ford's 310 global suppliers are adding jobs, facilities and equipment to build parts for the new Focus. Among the major Focus suppliers, 5,500 jobs have been added at facilities in North America, Europe and Asia, the automaker said.
"Suppliers are critical to the success of the new Focus, and they are stepping up to support Ford in this important launch," said Tony Brown, group vice president of Ford global purchasing.
The Focus becomes Ford's fourth vehicle with an EPA-certified rating of 40 mpg or more.
The fuel economy figures are for a Focus with a 2-liter engine and other features of Ford's "super fuel economy package" that include special wheels, tires, brakes and aerodynamic grille shutters.
Customers, however, will have to pay a premium to get the version of the Focus with the best fuel economy, said Dave Sullivan, a product analyst with AutoPacific Inc. in Ann Arbor. That kind of mileage comes standard on the new Hyundai Elantra, he said.
Ford said the super fuel economy package costs $495.
"Forty mpg is the number you need to hit to play in the C-segment (compacts)," Sullivan said. "We live in a country where over 95 percent of vehicles sold are automatic transmissions, and Ford has an advantage over the 42 mpg (Chevrolet) Cruze Eco in that it doesn't require a manual transmission."
The Cruze Eco also is priced higher than the base model.
The Focus will hit showrooms in North America and Europe next month.
Production is under way at the Michigan Assembly Plant in Wayne and the Saarlouis Assembly Plant in Germany. A St. Petersburg, Russia, plant will start assembly later this year.
CAW CONTACT
Volume 41, No. 8
February 25, 2011
Supporters Rally for Unpaid Retirement Home Workers
CAW members and supporters rallied outside the LaChaumiere Retirement Residence where CAW Local 2458 members have not been paid by their employer, Liberty Assisted Living, for more than nine weeks. The home is located in Puce, ON, just outside of Windsor. All 38 women, who provide nursing, personal and supportive care, have continued to report for work, refusing to abandon their residents.
CAW National President Ken Lewenza spoke at the rally, demanding that the provincial government step in to ensure residents are cared for and the workers are paid. He also stressed the importance of ensuring vulnerable seniors and others who need care are not taken advantage of by for-profit corporations. "Nursing homes and retirement homes should be government regulated, operated as not-for-profit facilities, ensuring the needs of the seniors are put before the needs of shareholders."
CAW Local 2458 President Bruce Dickie said that the union has done everything within its legal ability to support these workers. "We have won their arbitration case, and taken this to the courts as the employer refuses to honour that award. We are now in a waiting game, while the Court makes decisions about where the seized funds will go," said Dickie.
"Adding insult to injury this employer had taken pension contributions from these workers, but has not made those contributions on their behalf; essentially they are stealing from these women."
"This is the only industry in the country where employees would continue to show up for weeks on end without pay; this employer is exploiting these women for their dedication and commitment to the residents they care for," said CAW Financial Secretary Tullio DiPonti.
CAW Denounces Province's TTC Essential Service Legislation
CAW President Ken Lewenza is calling the proposed provincial legislation to declare the TTC an essential service deplorable, offensive and entirely unnecessary.
"The right to withdraw one's labour is one of the few points of leverage workers and the unions that represent them have to negotiate fair terms of employment," said Lewenza. "It is a crucial tenet of labour relations in this province."
"If the province actually cares about labour peace, this is the worst way of going about it," said Lewenza. He called the legislation an attack on the right to collective bargaining. Furthermore, he said the proposed legislation sets terrible precedence for future dealings with the conservative Toronto mayor, who has already clearly articulated a desire to take on the city's unions, without the least provocation.
Lewenza also voiced his concern about what this legislation could mean for other municipal services, including transit in other Ontario cities.
Additionally, Lewenza said that because the Amalgamated Transit Union has pledged not to go on strike in this set of talks, the intention of the legislation, requested by Mayor Rob Ford, is not avoiding work stoppages or an inconvenience to the public, but to gag unions representing city workers.
CAW Women Go to the UN
CAW Director of Women's Programs Julie White and Education Department staff Kim Yardy are attending the 55th session of the United Nations Commission on the Status of Women. The session takes place at the UN headquarters in New York City from February 22 to March 4.
The focus of the session is the access to and participation of women and girls in education, training, science and technology. This includes the promotion of women's equal access to full employment and decent work. There are also sessions on gender equality and sustainable development and the elimination of preventable maternal mortality.
Follow via their new blog, updated daily with videos, information and analysis about what's going on at the UN meeting.
The Commission on the Status of Women is a global policy making body, dedicated to gender equity and the advancement of women around the world. The CAW women are in attendance as part of a trade union delegation. They are joined by representatives from member states, UN agencies, and NGOs from all regions of the world.
Check out the CAW Women blog: http://cawwomen.blogspot.com
Canadians Rally in Support of Workers' Rights in Mexico
Outside the Mexican embassy and consulates from Montreal to Vancouver, hundreds of Canadians demonstrated in support, from February 14-19.
Delegations of senior union leaders and social organizations met with Mexican government officials at the embassy in Ottawa and the consulates in Toronto and Vancouver to demand respect for labour rights and independent, democratic unions in Mexico.
"We were clear in the briefing that we were not here on a social call," said Peggy Nash, assistant to CAW National President. "The Mexican government needed to understand that this was not just our union but unions in Canada and around the world calling on them to have these demands met." Nash spoke at the rally outside the Mexican embassy in Ottawa, following a meeting with Mexican embassy officials.
In Vancouver, the demonstration was highlighted by speeches from Mineros President Napoleon Gomez (who is living in exile in Canada), Mexican Electrical Workers President Martin Esparza and Mexican Telephone Workers Vice President Jorge Castillo Magaña.
Representatives from the CAW, Canadian Labour Congress, Federation de Travailleurs du Quebec, and other unions like USW, COPE, CEP, PSAC, UFCW and CUPE all expressed their concern of violation of rights in Mexico for workers and the lack of enforcement of the law by the government.
In addition to delivering a letter from the CLC to the Mexican Ambassador outlining key demands, delegations told the Mexican officials that the organizations they represent are part of a growing international campaign demanding the respect of labour rights, ready to continue to pressure the Mexican government until violations against workers stop.
For more information, please visit http://www.imfmetal.org/index.cfm?c=25458
Local Enviro Council Offers Rain Barrel Solution
The CAW Durham Regional Environmental Council is selling repurposed food grade barrels for use as rain barrels.
The fundraiser will allow the council to continue providing environmental education and advocacy through public forums, community clean-ups, tree plantings and local cancer prevention initiatives.
CAW DREC President Dave Renaud said the council wants to encourage all gardeners and homeowners to use a barrel to collect rain water, to minimize the environmental impact of rain water runoff. Rain water should be filtered through the earth before it ends up in lakes and rivers, but instead it often flows without soaking into the ground, picking up automotive fuel, lawn care products and other toxins before ending up in our water sources.
The rain barrels cost $50 (usually retail between $69 -$150) and are available through the website.
For more information, please visit: http://rainbarrel.ca/oshawa/ or contact Dave Renaud at 905-404-1279


How long will gas
prices remain high?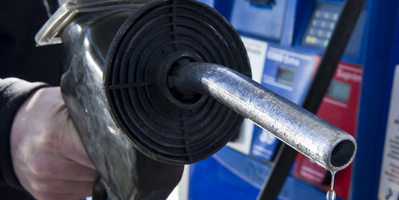 Kenyon Wallace
Toronto Star
Feb 25, 2011
That lowdown feeling of annoyance mixed with helplessness that has been greeting Canadians lately as they head to the gas pumps isn't going away any time soon.
Analysts agree that the uncertainty that comes with the spreading civil unrest across the Middle East will continue to drive investors to push the price of oil upwards. And for now, there is no end in sight.
"Mainly the price increase is being driven by fear," said Jason Parent, an analyst at MJ Ervin & Associates, a London, Ont.-based petroleum consulting firm. "But that could subside at any moment. If things calm down, you're likely to see prices back to trading at the fundamentals as opposed to trading on fear."
On Thursday, the average price of gasoline in Toronto hovered at about $1.21 per litre, a three-cent rise from the day before. But that's cheap compared to Montreal, where the average price for a litre of gas was $1.26.
Parent says contrary to popular belief, supply disruptions, if any, have played almost no role in the current pricing that continues to hit pocketbooks.
"There hasn't been much supply disruption at all, even with the unrest in Libya," he said.
Indeed, investor speculation – not supply problems – is to blame for the price increases, says Liberal MP Dan McTeague, who founded the website tomorrowsgaspricetoday.com.
He says investors, operating in global commodity markets subject to insufficient government oversights, are driving up the price of oil out of fear, rather than consumer demand.
"It's a question of how the market is able to manipulate, through a lack of oversight, prices that have no rhyme or reason or bearing on market fundamentals," said McTeague.
"What you have here is a price that demonstrates a severe shortage. But there's a glut of some 5.8 million barrels in the system right now."
McTeague added that a lack of competition at the refinery level in this country allows oil companies to charge more for gas.
"The system is being played. People are using the Libyan crisis, which is serious, but I think there's a very serious case of overstating the impact, particularly in North America where there is a sufficient and ample supply.
"How can you justify this ripoff?"
As for how long prices will remain elevated? "It's a mug's game right now," McTeague said.
Benjamin Tal, a senior economist with CIBC World Markets, warns that the longer the political uncertainty in the Arab world lasts, the more significant the impact will be on the Canadian economy.
The reason, he says, is that sustained high fuel prices eventually begin to effect the prices of other goods that are reliant on energy, leading to inflation. Faced with rising prices across the economy, central banks are forced to raise interest rates.
"Higher interest rates kill the economy," Tal said. "That's why every oil shock in the past 40 years has been followed by a recession. It's not that oil prices themselves lead to recessions, it's the response to higher oil prices in the form of higher interest rates."
During the 2008 federal election campaign, Prime Minister Stephen Harper promised to cut the four-cent excise tax on diesel fuel in half, a move that would "benefit consumers who buy virtually anything that moves by truck, train, ship or plane."
It's a commitment that the government has yet to live up to.
McTeague suggests now would be the time for the government to make good on the promise given the high gas prices now hitting consumers.
Sara MacIntyre, a spokesperson for the prime minister, said the excise tax reduction was designed to be implemented "over the course of a full government mandate."
"We've acted on a number of platform commitments and all of those commitments still remain in place," she said. "However, at this time, the global economic recovery is fragile, and our first priority right now is to sustain the recovery and create jobs."
Tal says he doesn't foresee any systemic problems for the Canadian economy, even if unrest in the Middle East continues for several weeks or even months.
"But if you have a situation where this uncertainty is becoming the norm, with no resolution foreseeable, and oil prices remain elevated for six or seven months of the year, those higher oil prices will penetrate core inflation," he said.
"If that's the case, we will clearly see a negative impact on the Canadian economy."
Toyota recalling 2 million
vehicles in U.S.
David Shepardson / Detroit News Washington Bureau
Feb 24, 2011
Washington— Toyota Motor Corp. is recalling more than 2 million vehicles in the United States to address trapped accelerator pedals in floormats.
The massive recalls resolve a year long government investigation into whether it recalled enough vehicles.
Toyota said it was adding about 1.4 million vehicles to its November 2009 recall for pedal entrapment in floormats. All told, Toyota has now recalled nearly 7 million vehicles in the United States over the issue.
The recalls are the latest blow to the company that has now recalled nearly 15 million vehicles in the United States since January 2009. Toyota — which got good news when two government studies found no evidence that electronics were to blame for sudden acceleration — has been struggling to put its recall problems behind it.
Toyota said today it is also recalling 761,000 2006-10 RAV4; 603,000 2003-09 4Runner models and 17,000 2008-11 Lexus LX 570 models to avoid drivers getting floormats trapped - but the remedy is different than the November 2009 recall.
Toyota also said it will recall Toyota will recall 372,000 2006-07 RX 330, RX 350 and RX 400h vehicles, and 397,000 2004-06 Highlander and Highlander hybrid vehicles to replace the driver's side floor carpet cover and its two retention clips.
About 20,000 2006 and early 2007 Lexus GS 300 and GS 350 all-wheel-drive vehicles "to modify the shape of the plastic pad embedded in the driver's side floor carpet."
The massive recalls end the National Highway Traffic Safety Administration's investigation into whether the Japanese automaker recalled enough vehicles.
The government already has imposed fines of nearly $49 million on Toyota for failing to conduct three separate recall campaigns in a timely manner. NHTSA doesn't plan to impose any more fines in the wake of these recalls.
Love affair spawned at car
plant crashes and burns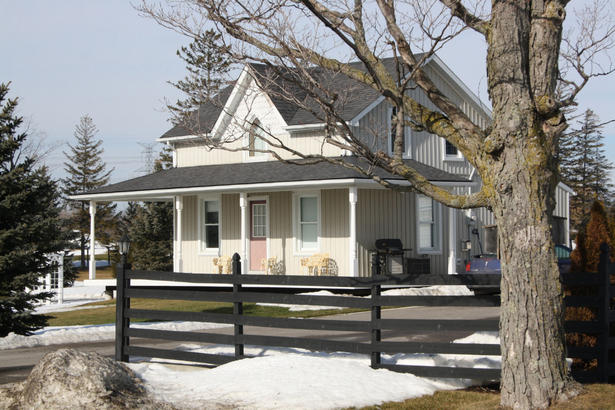 Carola Vyhnak
Toronto Star
Feb 24, 2011
She was a rising star in management at General Motors. He was a former top union leader at the car maker's Oshawa plant. But their romance went up in flames when she was charged with setting his house on fire — with him in it.
"It's quite a story," says Jim Hoy, who woke up at 5:30 a.m. to the smell of smoke that day in June 2009. "Nobody believes it."
Turns out there's much he didn't know about the woman he proposed to six months into their love affair, according to Hoy, who says his brother has acquired the movie rights to the tale.
It was only the day before her arrest, Hoy says, that he learned her husband was still very much alive, contrary to what she'd told him.
Hoy met Melanie Ann Bos 20 years ago at GM, where she is manager of the stamping plant, overseeing about 225 workers who make body panels for cars. He worked for Local 222 of the Canadian Auto Workers, the largest union local in the country's auto industry.
After retiring following 28 years of service, and leaving his position as first vice-president of Local 222 and plant chairperson, Hoy says he took friends' advice and asked Bos out in the fall of 2007.
"I'd known her for years and years and we got along good in our professional relationship," he recalls of their time spent working on labour issues together.
"She was friendly. She was absolutely brilliant, well-educated, a rising star at GM," says the well-groomed, youthful-looking 50-year-old.
GM insiders describe her as a talented "up and comer" and one of the top 50 senior employees at General Motors of Canada Ltd.
With what he says was her assertion that her husband had died many years ago, Bos, now 44, and Hoy began a romantic relationship.
"When I started going out with her, everything was really good at first," he remembers. So much so, he says, that the following spring he asked her to marry him.
But things started to unravel when they went into business together, buying investment properties and a house in Bowmanville, where they planned to live. She was having trouble coming up with her share of the money, including $100,000 for a commercial property in Prince Edward County, Hoy says.
That deal was supposed to close around the time the fire happened at his country home in Courtice, a 10-minute drive from GM.
Rumours were going around that Bos was still married. So, Hoy says, a friend hired a private investigator.
"I found out her husband was still alive, but she was engaged to be married to me."
Her husband, meanwhile, had discovered she was involved with another man, Hoy says.
"He figured her and I were trying to kill him, and I thought he was dead," Hoy says in amazement. The two men have since become good friends, he says.
Looking back, Hoy realizes Bos was leading a double life, "big time." But nothing seemed amiss, even though when they spent time together it was always at his place and never hers, he says. He was out of town a lot and had plenty of work to do looking after his own property.
He has met her two grown children but says they were told not to mention his name around their dad.
Around the time Hoy learned about Bos's marital status, he woke to the smell of smoke. His house, which was being renovated, had been set ablaze, in a wall by the fireplace. He found a woman downstairs.
Bos stands charged with arson and mischief in connection with the damaged wall. Under the terms of her release, Bos is living under house arrest with a friend in Oshawa. She is allowed to go to work at GM but must be accompanied by her friend whenever she leaves the house.
A $15,000 bond has been posted and she is prohibited from having contact with a dozen people, including Hoy, her estranged husband and her daughter.
Bos will plead not guilty, says her lawyer, John Whelton, who declined to comment further while the case is before the courts. A trial date has not been set.
GM officials would not disclose any information about Bos, who now goes by her maiden name of Chandler.
"We won't comment on any issues surrounding our employees," said communications director Tony LaRocca.
Hoy struggles to make sense of it all, but he keeps his thoughts to himself in anticipation of the trial. He's still trying to see through the smoke and mirrors.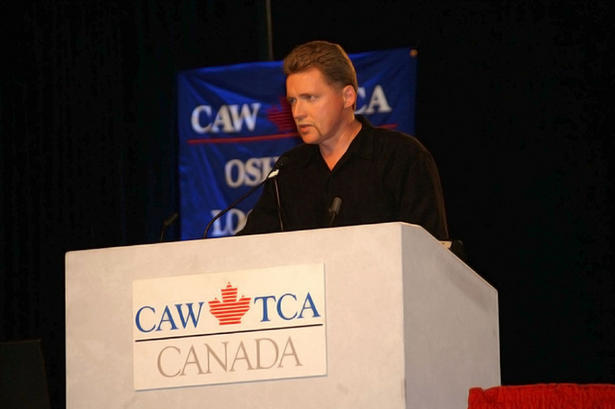 Ford, feds discuss whether
limited recall of F-150s is enough
David Shepardson / Detroit News Washington Bureau
Feb 24,2011
Washington — Federal safety regulators and Ford Motor Co. are still in talks over whether the automaker's limited recall will satisfy the government's safety concerns.
In a Jan. 26 letter, the National Highway Traffic Safety Administration asked Ford Motor Co. to recall 1.3 million 2004-06 F-150 vehicles over concerns that the air bags will deploy without warning.
The company has resisted the move for months, but agreed this week to a limited recall.
Ford told NHTSA that its limited recall that the failure rate of 135,000 2005-06 F-150 pickups recalled is far higher than at two other auto plants.
NHTSA disclosed in its letter made public today that it had upped the number of air bag deployments to 269 and 98 injuries, up from 238 incidents and 77 injuries in a November report.
"The bottom line is that this problem will only multiply. To remedy it, NHTSA firmly believes Ford must initiate a recall," said the letter to Ford signed by Frank Borris, a NHTSA enforcement attorney.
The letter warned that if Ford doesn't agree to a recall, the agency could convene a formal public hearing to compel a recall — a rarely used step that hasn't happened in decades.
NHTSA has taken a hard line with automakers over safety issues over the last year, especially in the wake of Toyota Motor Corp.'s sudden acceleration issues.
The cause of the Ford air bag deployments, NHTSA, is an electrical short.
NHTSA said over the last 27 years it has opened 33 investigations into sudden air bag deployment — and said 269 air bag deployments "represented the most incidents ever recorded in any inadvertent air bag deployment investigation or recall in NHTSA history."
NHTSA argues the Ford failure rate is 20 incidents per 100,000 vehicles, while Ford calculates it at 5.3 per 100,000. Ford discounts many incidents where the cause isn't stated or determined in reports. NHTSA disagrees with Ford's methodology and says "in any event" the number of incidents is significant.
NHTSA also notes that the failure rate for the F-150 is seven times higher than rates for the Ford Explorer or Mercury Mountaineer, which have a different configuration of the air bag and components.
Ford argues that its limited recall makes sense because of the higher failure rate at one of the three plants where the F-150 was assembled.
The only crash reported was when a driver jumped out of the car after the air bag deployed, mistakenly thinking the vehicle was on fire.
Ford's recall is limited to production on one shift at Norfolk from November 2004 through June 2005 covering 135,000 vehicles in the United States and 9,000 in Canada.
The company still doesn't believe the recall is legally required but "to avoid a protracted discussion with the agency and to provide repair to those vehicles most likely to exhibit the condition" it agreed to do so.
Ford told NHTSA in a Feb. 10 response that "the build period of November 2004 through June 2005 at the Norfolk Assembly Plant exhibited the highest report rate, which was five times the rate for trucks built at the Kansas City Assembly Plant and 29 times the rate for trucks built at the Dearborn Truck Plant."
Ford spokesman Wes Sherwood said today that the company doesn't know why the failure rate was higher at Norfolk than at other plants. But he said the company believes the cause was "operator error."Ford also said owners need to take responsibility if the air bag light illuminates.
"These conditions will always be preceded by multiple air bag warning light illuminations indicating that the air bag system requires service. This warning has proven to be effective in causing owners to seek service," Ford told NHTSA.
Ford made two separate design changes to the F-150 in 2006 after numerous reports of air bags deploying without warning.
NHTSA warns that the problem "will steadily increase over time." It also says some dealers are unaware of the problem — and that drivers who see the air bag light may have no idea that it means the air bag may deploy without warning.
Ford said at least 23,000 F-150 drivers had their air bag light serviced. "Essentially, the agency is requesting that Ford conduct a recall of 1.3 million vehicles to affect the behavior of an extremely small group of owners who have shown that they habitually ignored multiple safety warnings," the company told NHTSA.
Some safety advocates argue that the air bag warning light doesn't always go off and it's not clear how long owners have after the light goes off.
NHTSA has also received reports of other Ford vehicles having air bag deployments.
In one complaint filed with NHTSA, a Ford owner went to a dealer after the air bag light was illuminated but was sent home because the parts were not in stock. The air bag deployed before the dealership had the parts in stock.
Ford will begin notifying owners of its recall next week.
Ford told NHTSA that the vehicles have logged more than 100 billion miles traveled.
Ford has had other recent safety issues and has already recalled about 850,000 million vehicles this year in the United States, more than the roughly 600,000 it called back in all of 2010.
Earlier this month, Ford recalled 360,000 2009-10 F-150 pickups in North America over concerns the door handle spring could fail and cause the door to open in a crash.
Ford said last month it is recalling 425,000 Windstar minivans in 22 cold-weather states, including Michigan, to fix parts that could corrode.
Ford told NHTSA it was recalling the Windstars, even though it didn't think it was necessary.
In August, Ford announced it would recall 462,750 1998-2003 Windstars over concerns that rear axles could corrode and fail in 21 salt-belt states. On Nov. 30, it added 29,900 vehicles, and the state of Utah, to the recall.
In December, Ford recalled 14,737 2011 F-150, F-250, F-350, F-450, F-550, Edge and Lincoln MKX vehicles after two unattended 2011 F-150 vehicles caught fire at the Dearborn Assembly Plant in recent weeks.
Ford told NHTSA the problem caused two fires in 2011 F-150s at the Dearborn plant, including a Nov. 16 incident when a "visible flame" was seen in the cab. The second was Dec. 5.
Earlier this month, Ford recalled its brand new 2011 Ford Explorer vehicles over concerns they may have defective second row seats.


Ford to recall F-150
trucks over air bags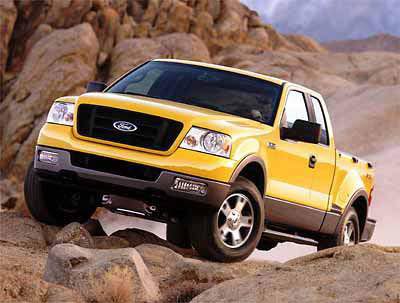 Regulators say driver side device may deploy without warning
David Shepardson / Detroit News Washington Bureau
Feb 23, 2011
Washington — Ford Motor Co. will recall 144,000 F-150 trucks over concerns raised by the government that air bags could deploy without warning, the company said late Tuesday.
That decision is a turnaround for the Dearborn automaker, which has steadfastly refused to recall the pickups in the face of federal government pressure, but the recall is not as broad as regulators wanted.
The company will recall 144,000 F-150s from model years 2005-06 "for a relatively low risk of inadvertent air bag deployments," Ford spokesman Wes Sherwood said late Tuesday. The recall includes 135,000 trucks in the United States and 9,000 in Canada.
About a month ago, the National Highway Traffic Safety Administration sent a letter to Ford, asking the automaker to recall about 1.3 million 2004-06 F-150 pickup trucks after dozens of people reported being injured when the air bag deployed inadvertently.
NHTSA, which has been investigating the issue since September 2009, took the unusual move of sending a formal letter for a recall after Ford refused to voluntarily do so. NHTSA convened an agency panel in December to approve the decision to send the recall request letter.
The agency said in a statement Tuesday that it is reviewing Ford's limited recall and will determine whether it is sufficient — since it proposes to recall one out of 10 vehicles sought by NHTSA. The agency's assistant administrator can make a formal finding that a safety defect exists. A public meeting would follow in which Ford would make its case and NHTSA Administrator David Strickland would decide whether to order a recall. Ford could challenge a recall order in U.S. District Court.
In resisting a recall, Ford had argued that the number of incidents was low, that the injuries were minor and that "consumers received adequate warning" because the air bag warning light was on and they should have gotten the vehicle serviced.
In its investigation, NHTSA reviewed complaints that said 238 driver air bags on 2004-06 F-150 vehicles inadvertently deployed without warning causing 77 injuries. The injuries included chipped and broken teeth, cuts to the arm, hand and face, lacerations and minor burns. Two owners reported a loss of consciousness as a result of air bag deployment.
The agency upgraded its investigation to an engineering analysis in January 2010.
Typically, automakers agree to a recall after NHTSA completes an engineering analysis and makes a request.
"(Automakers) will negotiate with the agency — they may agree to a service campaign or an extended warranty or a more limited recall," said Allan Kam, a former NTHSA attorney. "When NHTSA goes eyeball to eyeball with the industry, the industry usually blinks because of the risk of adverse publicity."
Ford said Tuesday that it would work with NHTSA.
"Ford is committed to safety and will continue to work cooperatively with NHTSA in addressing any further questions," Sherwood said.
Sean Kane, president of Safety Research & Strategies, an automotive safety research group that works with plaintiffs attorneys, said a recall could cost Ford "hundreds of millions of dollars."
"This is an obvious safety problem," Kane said.
In response to reports of inadvertent air bag deployments, Ford in January 2006 made a stop-gap change to the 2006 F-150 by adding a protective tape over the sharp metal edges of the horn plate.
For the 2007 model year, Ford changed the air bag wire routing, added a better wire protector sleeve and redesigned the horn plate tooling to eliminate the potential of a sharp edge.
NHTSA found that the F-150 driver-side air bag wires can be chafed by a sharp metal edge of the horn plate during normal vehicle operations or due to road vibrations. Once the wire insulation is cut, a short can cause the air bag to deploy.
The recalled vehicles were built at the Norfolk Assembly Plant from November 2004 through June 2005 — one of the plants where the F-150 was assembled at the time.
"During assembly, a specific air bag wire located in the steering wheel could have been improperly positioned so that it may chafe, expose bare copper and create the potential for a short circuit that would illuminate the warning lamp," Sherwood said.
Ford "will continue to monitor the vehicles built at the Kansas City Assembly Plant and provide NHTSA regular data updates."
Ford said most consumers have gone to a dealer to get the air bag light addressed. Ford has identified 703 reports where the air bag warning light was on — and in at least 106 cases, the wire was chafed.

Chrysler cuts benefits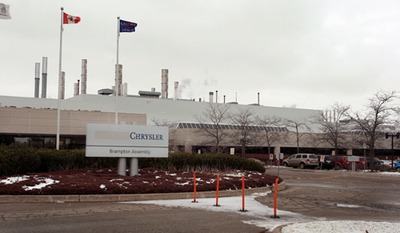 Brampton Guardian
Feb 23, 2011
Several hundred active and retired Chrysler workers in Ontario will be losing out on major medical coverage, the automaker has confirmed.

Chrysler sent out letters recently informing unionized salaried office workers they would be losing out on a plan that covers limited physiotherapy and counselling sessions, as well as certain medical tests.

The plan costs employees about $7 a month and is on top of their regular health care benefits package.

Elimination of the benefits affects employees in Windsor, Brampton and Etobicoke.
The company said it had the right to terminate, revoke or otherwise change the plan with written notice, according to terms of the collective agreement. Items covered in the discarded plan can still be accessed under basic health coverage, the company notes.

The news comes two weeks after Chrysler announced that 40,000 hourly and salaried workers would receive bonuses. Benefits covered by the plan will cease April 1.
New rules will cover Ontario retirement homes

By Tanya Talaga
Queen's Park Bureau
February 22, 2011
After decades of lax standards and horror stories of elder abuse, the Liberal government will unveil a proposed set of rules Tuesday to improve living conditions for seniors living in retirement homes.
Food safety standards, making homes safer for seniors, hefty fines for abuse convictions, and properly trained staff are all part of a list of new regulations for homes, government sources tell the Star.
There are approximately 40,000 seniors living in 700 privately run retirement homes and critics have long argued the homes must be publicly inspected and regulated.
A recent Toronto Star series exposed the neglect of nearly 18 seniors in a nursing home in Toronto's west end.
After going undercover, Star reporter Dale Brazao discovered seniors were left in urine- and feces-filled diapers for hours, received no mental stimulation, received bad food and were cared for by untrained staff.
Ontario's Minister for Seniors Sophia Aggelonitis was "saddened and disturbed" by the Star series and vowed the new retirement homes regulations would help clean up the industry.
"Anyone with aging parents wants to know that there are strong safety protections in place at retirement homes across the province," she said in a statement. "It's about the safety of our parents and grandparents, and peace of mind knowing they are being protected."
The broad list of regulations the government and a panel of experts have come up with can be accessed on the Ontario Seniors' Secretariat website until April 8, 2011.
The Liberals unveiled their retirement home legislation last year, but Tuesday's announcement covers details on how the province intends to rein in for-profit homes.
The province set up a five-member regulatory board called the Retirement Homes Regulatory Authority, which will license retirement homes and conduct inspections.
Those in the industry welcomed a move toward oversight.
Debbie Humphreys, the acting CEO of the Ontario Association of Non-Profit Homes and Services for Seniors, called regulation a "longstanding issue for seniors for many years."
She feared the regulations could "eliminate the number of affordable options" available for seniors as paying for the oversight will be passed on to consumers.
New Democratic MPP France Gélinas (Nickel Belt) said the proposed rules sound as though Ontario is creating a "parallel for profit" long-term care system.
Gélinas was hoping to hear of a strategy where Ontario's elderly can be moved from their homes once home care is not enough, to a retirement home where they receive supervised care.
And once that care no longer suffices, residents should be easily identified then moved to a provincial long-term care facility, she added.
The regulations fall under four areas — care and safety standards, residents' rights and protections, definition of a retirement home, and licensing, inspection and enforcement.
A web-based public registry of retirement homes will also be created and the province is now defining a "retirement home" as a place where six or more seniors are taken care of.
To help stop abuse, the ministry responsible for seniors is proposing a complaints procedure that ensures every verbal or written complaint made to a licensee or staff member is dealt with in 10 business days.
Hefty fines or imprisonment can result if someone is found guilty of abuse. If someone is convicted of an offence under the retirement homes regulations act they can be fined up to $25,000 or face imprisonment for up to a year or both.
If a business is found guilty, first conviction fines are up to $50,000.
Gélinas wants to know who does the follow-up on the complaints process.
"Who on the outside is looking in?" she asked.
Food is another target the government wants to improve. Every retirement licensee must make sure all foods and fluids are properly prepared, stored and served using methods to prevent food borne illness and that dishes are sanitized.
All homes will be required to ensure employees are trained in handling formal complaints, how to provide mental stimulation for residents, and in the reduction of illness, abuse and neglect in all care services offered.
CAW CONTACT
Volume 41, No. 7
February 20, 2011
The CAW Opens Negotiations with Air Canada

CAW President Ken Lewenza addresses the CAW-Air Canada bargaining committee before meeting with the company on February 11. (Photo by Delia Gaskill, CAW Local 2002)

The CAW opened contract talks with Air Canada on February 11.
CAW President Ken Lewenza says that the union is looking for a fair deal for its 3,800 members at Air Canada. "Our members wages have not even kept pace with half the rate of inflation since 2002," said Lewenza.

"This is deplorable. We've taken hits in the areas of vacation and break times, while delivering tremendous productivity increases in an effort to keep the company afloat. What our members are looking for at the bargaining table is basic fairness -I think this demand is perfectly justified," said Lewenza.

CAW Local 2002 represents Air Canada workers in customer service and sales in major airports and call centres.

Leslie Dias, CAW National Representative, rejected Air Canada's meagre equity offer that accompanied the company's fourth quarter financial results, stating that Air Canada workers need to see a real wage increase, not a few shares.

Dias also underlined that although the economic concerns of members remain paramount, workers are also looking for basic respect on the job. "Staffing levels have been cut to the bone, so our members are working longer and harder, but management refuses to acknowledge that these efforts are what keep the airline going."

CAW members across the country at Air Canada will be displaying stickers reading 'Countdown to a Fair Deal' in support of their bargaining committee.
The current contract expires February 28, 2011.

CAW Members at CN Rail Endorse New Deal

CAW members at CN Rail have approved a new collective agreement by 82 per cent overall, in a series of cross country ratification meetings that took place over the last three weeks.

The new deal was reached on January 24 and contains wage increases in each year of the agreement, increases to the health care spending account for retirees, a signing bonus and a number of other benefit and work life improvements.

The CAW represents 4,300 workers in various bargaining units - shopcraft (skilled trades), office and clerical, mechanical as well as owner operators (CNTL).
The results are as follows:

CAW Local 100 -Shopcraft – 80 per cent in favour;
CAW National Council 4000 -Office, clerical and mechanical – 87 per cent in favour;
CAW National Council 4000 -CNTL Owner Operators – 79 per cent in favour.
Both local unions representing CN workers were pleased with the outcome.
"As always the case, this round of negotiations with CN was very challenging," said National Council 4000 President Barry Kennedy. "I want to thank our bargaining committees for their dedication and hard work in achieving these new agreements. I am pleased with the results and thank our membership from coast to coast for their support."

"The 80 per cent majority approval is a strong endorsement of the work of the bargaining committee, which was able to enhance members' wages, benefits and conditions of work with this new agreement," said CAW Local 100 President John Burns. "Securing a commitment from CN on apprenticeships and employee training was also critical in reaching the agreement and its approval."

CAW Critical of Allocation of Bonuses for GM Workers

CAW President Ken Lewenza has called on General Motors to respect the sacrifices that have been made by all of its employees, hourly and salaried, as the company regains profitability. He was responding to the company's announcement that it will pay annual bonuses to salaried workers in Canada.

"Our members should not be disregarded when the company is doing well," said Lewenza. "When GM was on the verge of bankruptcy, the company and government demanded various cost savings from our members as part of the company's restructuring. Now that GM's outlook is improving, we expect that our members will share in the benefits from this recovery."

Non-union salaried employees at GM Canada will receive individual performance bonuses ranging from 4 to 16 percent of annual pay. GM's U.S. workforce will also receive bonuses.

In Canada, the CAW has favoured negotiating base wage increases rather than one-time profit-sharing bonuses. Nevertheless, Lewenza insisted, the company must find ways to ensure that GM's Canadian hourly workers share in the company's turnaround. "Our members shared the sacrifices, and they must also share in the gains."

Airport Security Must Not be Left to Lowest Bidder

The CAW is raising concerns about the impact on the front line workers of a new bidding process for screening services at airports across Canada, recently announced by the Canadian Air Transport Security Authority.

The request for proposals is due on April 1. These changes will regionalize the delivery of screening services in Canada and will likely cause changes to some current service providers.

CAW President Ken Lewenza said that CATSA should be exceptionally careful not to simply choose the new firm based on the lowest bidder. "Airport security screeners provide a critical service in the maintenance of public safety and well-being," said Lewenza. "We do not want to see a situation created where working conditions become unstable and passengers' security is jeopardized."

"We urge CATSA to ensure workers are provided with job security and that working conditions are maintained despite possible changes to who their employer is. Workers' rights held in existing collective agreements must be respected."
Lewenza said that the CAW remains committed to speaking up for all airport security workers who deserve respect for the important job they do keeping Canadian airports safe. "During the bidding process, no one should forget the skilled and experienced men and women working on the front lines while others battle for monetary gain."

The CAW represents approximately 10,000 airport and airline workers across the country.

CATSA was created in 2002 as a Crown corporation and operates at arms length, reporting to Parliament through the Minister of Transport, Infrastructure and Communities.

Community Involvement in Union Organizing

The CAW's Organizing Department conducted a one-day workshop in Windsor, Ontario bringing together local union members from across the region to discuss new ways of doing community organizing and growing the union. Organizing Director John Aman said that the session reflects a new approach to organizing which focuses on community outreach and building up networks of union advocates through mutual support and interest. To host a workshop in your area, please contact the CAW Organizing Department at: 1-877-495-6551. (Photo by Gord Gray, CAW Local 444)

Strike Vote at Cascade Carriers

CAW Local 4050 members who are truck driver, owner operators at Cascade Carriers L.P. have voted 92 per cent in favour of strike action if necessary.
The CAW is now in a legal position to serve 72-hour strike notice, if needed, at any time within the next 60 days. February 25 is looming as the most likely date.

CAW Local 4050 represents approximately fifty-six owner operators who provide hauling services to Cascade Carriers. They deliver throughout Alberta, B.C. and Saskatchewan. Cascade Carriers transports powdered concrete, flyash, sand and other materials for the cement and oil field industries. Cascade Carriers' largest customers are Lafarge, Rolling Mix, Inland Cement, BJ Services, Schlumberger, Trican, Sil Industrial, Sangel, Trans Alta (Sundance), Badger Sand, Sand Source and, indirectly, Syncrude.

"These owner operators are seeking a fair first collective agreement that provides for income stability, indemnification from rising fuel costs, recognition of their business costs, as well as fair and equitable treatment," said CAW National Representative Todd Romanow.

"They have helped Cascade Carriers become the success it is today and the company needs to provide a fair settlement that recognizes the monies unilaterally taken away from the owner operators over the last four years prior to their joining the CAW, an action which has placed many of the owner operators in a very poor financial position to keep working," Romanow added.

Negotiations between the CAW and the Cascade Carriers started in July 2010 and have continued at a slow pace over several sessions without much success. The parties have already met with a Conciliator appointed by Federal Mediation Conciliation Services under the Canada Labour Code.

The CAW has proposed further bargaining dates to which the company has not yet agreed.

Rally to Demand Ergonomics Regulations

February 28, 2011 is the 12th Annual International Repetitive Strain Injury Awareness Day. CAW members have an important role to play in putting pressure on the government to stop these devastating yet preventable injuries.

RSIs continue to be the number one injury among workers across the country. These injuries have a devastating effect on the workers who suffer from them and it ends up costing us all. Yet in many provinces, there is no specific legislation to compel employers to prevent RSIs.

In Ontario, the Ontario Federation of Labour has launched a campaign to bring awareness and political attention to the issue. CAW members in Ontario are being urged to contact their MPP and ask them what they will do to prevent the number one cause of injury to workers.

On February 28, there will be a rally at Queen's Park in Toronto. Those in attendance will meet at 10 a.m. to go into the Legislature for Question Period.
The rally itself will take place at 12 noon on the lawn of Queen's Park. CAW members across the GTA are encouraged to attend. For more information, please contact CAW National Ergonomics Co-ordinator Karen Clark at: karen.clark@caw.ca

For tips on how to effectively lobby and to sign the petition to demand ergonomic regulations, please visit: http://ofl.ca/index.php/library/ergonomics_regulations/


Calgary Memorial Day March

A native elder blesses a banner at the third annual Woman's Memorial Day March for Missing and Murdered Women that was held Valentine's Day in Calgary, Alberta. CAW Local 4050 President Trevor Alway was one of many CAW participants who took part in the march which included a blessing by a tribal elder, banners, drumming and song. "This day is to pay respect to and remember women who are marginalized and silenced by violence," said Alway. "We must all speak up against violence against women to ensure a safer place for women and our children to live without fear, poverty and inequality."
Corporate Tax Cuts

Lana Payne, President of the Newfoundland and Labrador Federation of Labour, wrote the following column on the real agenda of the Harper tax cuts for the St. John's Telegram. Below are excerpts from her February 12, 2011 column.
As is so often the case with the Harper Conservatives, ideology trumps reality. The facts are secondary to political spin and the truth is buried under piles and piles of talking points and message boards and taxpayer-financed advertising.

That is certainly the case when it comes to their rationale for another round of corporate tax cuts Coinciding with the federal government's defence of this latest corporate giveaway is a $6.5 million advertising campaign peddling their tax-cut agenda.

I despair at this real misuse of public funds. While $6.5 million is a small amount of money considering the size of the annual federal budget, we all know that it is money that could be better spent.

The government's contention that an additional $6 billion in corporate tax cuts is the best way to create jobs is predictably supported by many business groups, but not so much by the facts. As a reminder, between 2000 and 2011, the federal corporate tax rate has been reduced from 28 per cent to 16.5 per cent. It will be slashed again in 2012 to 15 per cent.

Last week, in response to my column of the week before, Bill Stirling of the Canadian Manufacturers and Exporters touted a study by his organization that said tax cuts were reinvested by businesses into things like training, research and development and even wages. That study also said the corporate tax cuts would create 98,000 jobs.

Jim Stanford, also a leading Canadian economist, found something entirely different when he crunched the numbers. His analysis says the latest round of corporate tax cuts will result in the loss of 46,000 jobs.

"Cutting corporate tax rates bear little relationship to increased staffing levels or a boost in economic activity," says Stanford. When governments allocate large sums of revenue to corporate tax cuts, that means the money is not available for other priorities — like extending EI benefits for laid-off workers, investing in infrastructure or supporting public programs through transfer payments (like health care or education)," he reports. All of those programs, he says, create far more jobs than corporate tax cuts.

In a recent commentary for the Globe and Mail, Armine Yalnizyan, chief economist with the Canadian Centre for Policy Alternatives, eviscerates the arguments of the business lobby with a few facts.

The notion that corporate tax cuts lead to greater business investment is not exactly a slam dunk argument.

In fact despite repeated reductions in the corporate tax rate since the 1980s, the rate of business investment hasn't changed that much.

Yalnizyan notes that federal corporate tax rates have fallen from 28 per cent in 2000 to 18 per cent in 2010. Yet business investment as a share of GDP was 12.4 per cent in 2000 when the tax cuts started and was the same in 2009 and in 2010.
Indeed, there is plenty of evidence that corporations are not really investing their tax cuts, but rather hoarding them.

During this recession, Yalnizhan says the business sector has been generating bigger and bigger surpluses.

The accumulated stock of ready cash, she notes, in the non-financial corporate sector, had grown to nearly $500 billion by the end of the third quarter of 2010.
"That's a lot of money," says Yalnizyan. "When it finally gets put to work, we are likely to witness a wave of corporate consolidation. But mergers and acquisitions don't necessarily create jobs in Canada." Just ask the people of Thompson, Man. or Hamilton, Ont.

...It would make a much better and stronger business case if the Canadian Manufacturers and Exporters argued for public policy that rewarded those businesses that actually created jobs or for direct investment in that sector which has suffered greatly in the past few years…

…So, are businesses investing their tax cuts in workplace training? It seems not much of that is happening either.

A study prepared for the Canadian Council on Learning — entitled Employer Investment in Workplace Learning — found that Canada was underperforming in workplace learning when compared to other countries, despite all those billions and billions of dollars in corporate tax cuts since 2000.

Fewer than 30 per cent of adult Canadian workers participate in job-related training and education, compared to 35 per cent in the U.K. and nearly 45 per cent in the U.S. Employer-sponsored training in Canada has been stagnant, according to the report.

So why keep delivering tax cut after tax cut to the corporate sector as if they were an economic panacea?

The answer has little to do with the facts and all to do with the real reason behind these irresponsible tax cuts. Ideology wins again.

(Lana is a former communications/research staff person for the FFAW/CAW.)


Free trade, loonie
worry auto leaders


Incentives must continue, executives say
By Grace Macaluso, The Windsor Star
Feb 20, 2011
The high Canadian dollar and a potential free-trade agreement with Korea pose a threat to the domestic automakers, the federal government was told Friday, Feb. 18, 2011, in Toronto.
CAW president Ken Lewenza joined Canada's automotive industry leaders in pressing the government for help.
"We told them not to rush into a Korean free-trade deal," said Lewenza. The labour leader as well as executives, including Chrysler Canada president Reid Bigland, Ford president David Mondragon and Magna International Inc. CEO Don Walker, are members of the Canadian Automotive Parts Council. Members of the council held a meeting in Toronto with federal Industry Minister Tony Clement and Sandra Pupatello, Ontario minister of economic development and trade.
Lewenza said Canada already has a $1-billion auto parts trade deficit with China. Clement, he said, assured council members that "he will not sign a trade agreement unless it's in the best interests of Canada and ensures reciprocal trade."
Auto executives also called on the federal and Ontario governments to continue offering manufacturing incentives in light of the impact the soaring loonie is having on their industry's competitiveness.
"Everybody (at the meeting) landed on the dollar," said Pupatello in a telephone interview following the meeting. "Its continual rise continues to negate some of the positive changes we've made on the competitiveness front. Of all industries in Canada, automotive is the most productive."
When asked how the public would perceive further government incentives now that auto industry no longer faces the crisis that led to the multibillion-dollar bailouts for Chrysler and General Motors, Pupatello said, "We need to be able to prove the economic impact every time we do this now."
When the two Detroit automakers were on the verge of financial collapse, "everyone could see the value and say 'yeah, we need to save the industry,'" said Pupatello. "Well what about now? We saved the industry."
The reality is that other jurisdictions, including the United States, are playing the incentives game in trying to attract investments and jobs, she added.
"That's a pretty deep pocket to be going against if you're just Ontario," she said, adding that incentives make up "a whole host of things like tax policies, regulatory environment and ease of trade."
Pupatello said she urged automakers to keep Ontario in the loop when they are planning to make investments. "We need help from local CEOs to make sure we are aware when opportunities present themselves."
Lewenza said if fast-growing Korean manufacturers Hyundai and Kia want to sell more vehicles in Canada, they should build them here.
"Korea deserves a lot of credit for the vehicles they have coming out," he said. "All I ever say to people is, 'if this was the old Auto Pact days, they would have to build in Canada'."
The threat of these tariffs being lifted from Korean-made vehicles does pose a serious threat to the other auto manufacturers, said Dennis DesRosiers, president of DesRosiers Automotive Consultants. Cheaper imports would only add to the advantages they have in terms of quality, design, and value, he added.
"It's the thing the other manufacturers are fighting tooth and nail. They're terrified of it," DesRosiers said. "It's one thing to have the three competitive advantages they already have, let alone giving them duty-free access."
More than half of Hyundai vehicles sold in Canada are currently built in the United States, including the Elantra, Santa Fe and Sonata, noted Steve Kelleher, Hyundai Canada chief executive, earlier this week.
Kia also has a large manufacturing base in the U.S., which likewise falls under the North American Free Trade agreement.
But Kelleher acknowledged a free trade agreement with Seoul would certainly help him sell even more cars.
"Obviously, there's economic advantage in that for us," he said in an interview at the Canadian International Auto Show in Toronto.
At this point, however, he said it is highly unlikely that Hyundai would consider building vehicles in Canada. (For a brief spell, from 1989 to 1995, Hyundai built cars at its Sonata plant in Bromont, Que. But the company was never able to reach the sales or production volumes to sustain it, eventually closing down.)
Kelleher said the global automotive industry has changed since the Auto Pact days when the Detroit Three had great incentives to build cars in Canada and sell them elsewhere. He said it has even changed dramatically since Toyota and Honda decided to build in the country in the mid-1980s. It has become more global and made Canada less competitive, he said.
"Being born and raised in Toronto, and being Canadian, I would love to see a Hyundai plant in Canada," Kelleher said.
"Is there anything in the plans right now? No."

Ford plans to team
with Sollers in Russia
Associated Press / Associated Press
February 18, 2011
New York— Ford Motor Co. plans to team up with a Russian automaker to make and distribute cars in the country. The announcement came shortly after Italian automaker Fiat SpA backed out of a potential partnership with the same Russian company.
Fiat and Russian automaker Sollers said in a joint statement that they would "pursue independent strategies." The two companies had signed a memorandum of understanding last year to produce up to 500,000 vehicles a year in Russia in a bid to become the country's second-largest car maker. Fiat owns U.S. automaker Chrysler.
Shortly after the Fiat announcement, Ford and Sollers disclosed they had signed a memorandum of understanding. The companies said they will have equal stakes in their Russian joint venture called Ford Sollers.
Local plants in the St. Petersburg region and the Republic of Tatarstan will make Ford passenger cars and light commercial vehicles as well as engines. The venture will also run a stamping facility that will provide local parts for Ford vehicles made in Russia, create research and development activities and import and distribute Ford products, parts and accessories in Russia.
The joint venture, which is expected to start operations by year's end, will help strengthen Russia's auto industry and its local supply base, Stephen Odell, Chairman and CEO of Ford of Europe, said in the statement.
Ford began making cars in Russia in 2002.
July 27, 1930 - February 17, 2011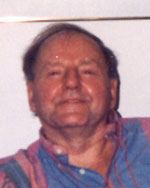 Retired November 1, 1994

It is with great sadness that we inform you of the passing of
Dave Noble on Thursday February 17, 2011 at the age of 80.

Our condolences go out to his sons Mike and Jeff and Family.

He will be sadly missed.

CAW Local 584 Retirees
NOBLE, John David - Peacefully at the General and Marine Hospital on February 17, 2011 in his 81st year. Loving husband of the late June Elizabeth Noble (July 25, 2010), of Wasaga Beach and formerly of Bramalea. Dear father of Jeffrey and Michael. Papa to Julie and Andrew. Predeceased by his granddaughter Jamie (1997). In lieu of flowers, donations to the Arthritis Society would be appreciated by the family. Cremation has taken place with private interment. Arrangements entrusted to the Watts Funeral Home and Cremation Centre, Wasaga Beach, 705-429-1040.


Dec 1, 1933 - Feb 17, 2011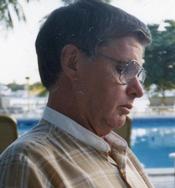 It is with great sadness that we inform you of the passing of
Morely Cameron on Thursday February 17, 2011 at the age of 77.

Our condolences go out to his Family.

Morely was a well liked Supervisor on the
floor at Ford Bramalea for many years


It is with heavy hearts that we grieve the passing of Morley Cameron, aged 77. Barb, with her two daughters, Liz & Heather, and sons-in-law, Kelly & Steve, were at Morley's side last night as he was released from his 28+ year battle with Parkinson's Disease. We will remember Morley as a wonderful role model of courage, determination, love of family and a man that never complained. We rejoice that he has been released of the many indignities, the continuous struggle and challenges that this devastating disease affected his life, and his wife. We believe that he is now joined with his beloved daughter, Catherine. Morley is now free and at peace. Rest, Morley, rest.
Visitation: Monday, February 21st, 11
Time: 1:00p.m. - 5:00p.m.
Funeral Service: Tuesday, February 22nd, 11
Location: Brampton Memorial Chapel
Interment: Brampton Memorial Gardens
Section: Christ the Redeemer
Reception: Brampton Memorial Chapel
Trinity & Trillium Lounge
Donations to the Parkinson's Foundation would be appreciated.
GM, Ford win Canadian Car and Utility Vehicle of the Year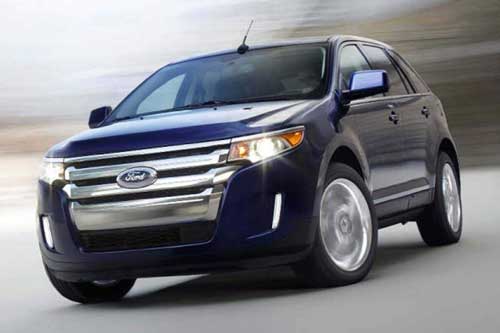 February 17, 2010
Toronto, Ontario – The Chevrolet Cruze has been named the Canadian Car of the Year, while the Ford Edge took Canadian Utility Vehicle of the Year, as voted by members of the Automobile Journalists Association of Canada (AJAC). The announcements were made at the Canadian International Auto Show in Toronto.
Also taking trophies were Mercedes-Benz, as its SLS-Class was named Best New Design, while Ford took a second award for Best New Technology with its inflatable rear seatbelts.
The top winners were also the winners in their respective classes, as voted by AJAC members. The testing took place last October at Niagara-on-the-Lake, Ontario, with more than 70 journalists from across Canada participating. Each vehicle is driven back-to-back on the same day against other vehicles in its category, both on public roads and either on a track or off-road course, and judged on both objective and subjective data.


Ford's Farley: Trust greater in
word of mouth than in media
February 17, 2011
Social media has risen to the top of the pecking order of credible sources, says Jim Farley, global head of sales and marketing for Ford Motor Co.
"People trust the media more than us, and trust their friends and neighbors more than you," he told reporters recently.
Word of mouth, Farley said, is seen as "more authentic and believable."
So, if you don't believe what you are reading here, have someone else read it and pass it on.
Ford to bring the laughs
In its quest for hipness, Ford hired comedian and actor Kevin Hart for a new ad, which began airing this week, to hype the 2011 Ford Explorer in urban markets. Ford calls its ad campaign — which it guarantees is "hilarious" — "Crazy Kevin."
"Since the launch of the Explorer on Facebook last July, Ford has been using unique ways to talk to consumers. We wanted to create a campaign that would follow this same strategy while also adding an unexpected twist of comedy using one of the most popular and authentic comedians of today," said Shawn Lollie, Ford manager of multicultural marketingIn the TV ad, Hart — whose credits include "Soul Plane" and "Little Fockers" — shows up late for his brother's wedding in an Explorer (naturally) and steals the spotlight from the bride and groom. The ad campaign, which also includes print, radio and online components, was created by The UniWorld Group, Ford's African-American advertising agency of record.
Marching Marchionne
Sergio Marchionne is constantly crossing the Atlantic as head of both Chrysler Group LLC and Fiat SpA. Although more than 20 executives at each company report directly to him, no detail seemingly is too small to escape Marchionne's attention.
The auto boss went over every word of the script of the dramatic Super Bowl commercial featuring rapper Eminem driving a Chrysler 200.
And his tendency to micromanage peeked out again when he stopped in at the Chicago Auto Show for only an hour — just to see how his company's display looked. Since traversing the Chicago show's enormous floor takes some stamina, that's quite a commitment.
Good and bad news
General Motors Co. has made some progress in convincing Americans to give it a chance. A Rasmussen Reports national telephone survey released Wednesday found that 44 percent of American adults say they are less likely to buy a GM car because the company received a taxpayer bailout.
But that's actually good news, relatively speaking. The negativity is down 10 points from 54 percent in September.
Hourly GM Canada
workers won't get bonuses
Feb 16, 2011
Canadian General Motors employees who are paid hourly are upset that they have been left out of a profit-sharing bonus payment, suggesting it shows a lack of respect for what they gave up to keep the company afloat.
Chris Buckley, president of Canadian Auto Workers Local 222, said his members are grumbling after GM announced it would be handing out between four and 16 per cent bonus payments next month to nearly everyone but them.
General Motors said on Monday that salaried employees in Canada and the United States, as well as hourly workers south of the border, will get bonuses averaging about $4,000 a person.
The 45,000 United Auto Workers members working for GM in the U.S. have profit-sharing in their collective agreement, while the 9,000 CAW workers in Canada previously voted to take a cost of living increase instead.
Buckley admits the company is not legally required to pay them a bonus, but said his members sacrificed a lot to keep General Motors alive in Canada, including giving up paid vacations as well as Christmas and summer bonuses.
"Not too long ago, General Motors nearly evaporated from this country. The members of the Canadian Auto Workers gave up significant concessions to make the company survive," Buckley told CTV Toronto.
"They are not obligated to give us anything, but there is nothing stopping them from rewarding our members here in Canada, who played a major role in helping General Motors survive."
Buckley points out that Chrysler has already announced it would give both salaried and hourly workers bonuses for "extraordinary performance."
General is expected to announce a $4.77-billion profit in the first three-quarters of 2010. This comes less than two years after going under bankruptcy protection.
GM's American division will pay out $189 million to thousands of workers in that country. A spokesman said the total value of Canadian bonuses paid to salaried workers will depend on the base salaries.
For his part, Buckley said he doesn't understand why GM is issuing bonuses to anyone while still on shaky financial footing, but if others are receiving a bonus then CAW members should also be rewarded for their hard work
"General Motors is off life support, but they are still not a very healthy company. If I was running the company I would hold back on giving any extra to anybody until we regain market share and consumer confidence," he said.
GM employees in Canada
should get bonuses too: CAW
Feb 15 2011
Tony Van Alphen
Business Reporter
General Motors of Canada Ltd. should pay hourly -rated employees here about $36 million or the same $4,000 bonus that each of their counterparts will receive in the U.S., says Canadian Auto Workers president Ken Lewenza.
Lewenza, who represents more than 9,000 GM workers, said Monday that although the union has never negotiated profit sharing here, it doesn't mean employees should be "disregarded" when the automaker performs well.
"When GM was on the verge of bankruptcy, the company showed no hesitation in demanding our members give up past gains to ensure its survival," Lewenza said in a statement. "Now that GM's balance sheet is starting to improve, we expect that our members benefit from this recovery."
A GM of Canada spokesperson could not be reached for comment late Monday.
In the U.S., parent GM Co. confirmed earlier in the day that it expects to give about 45,000 unionized hourly employees profit-sharing cheques averaging at least $4,000 later this month when it reports fourth quarter and year-end 2010 profits. About 26,000 salaried staff will also received unspecified amounts ranging between 4 and 16 per cent of their regular annual pay.
The U.S. payout is more than double the previous record for bonuses to GM workers.
GM earned $4.77 billion in the first three quarters of the year in recovering from a deep North American recession and internal problems that almost wiped out the company.
The workers' contract in the U.S. has included provisions for extra pay when GM performs well for several years. In Canada, the CAW has rejected the concept of profit sharing.
Analysts say GM, Ford and Chrysler will probably press for more profit sharing payments instead of steady wage increases when contract talks start later this year south of the border.
Chrysler has already announced it is giving its salaried staff and unionized workers a bonus in Canada and the U.S. for what the company calls an "extraordinary performance" as it battled for survival in 2008 and 2009. Production and skilled workers will receive $750 cheques while salaried staff will get undisclosed sums.
Bashing of GM, Chrysler
bonuses is way off target
Rewarding good performance is sound policy
in driving turnaround of carmakers
Daniel Howes
February 15, 2011
General Motors Co.'s decision to pay bonuses to its employees — including roughly $4,000 each to union workers — is eliciting predictable outrage.
How can an automaker partly owned by American taxpayers have the gall to pay bonuses to salaried and hourly employees when the company still owes the U.S. Treasury something north of $25 billion? Easily, if you grasp the premise that an effective tool for successfully completing the exit from government ownership is rewarding people for the kind of strong performance that makes such an outcome more likely.
Instead, the implication flowing from outraged critics is akin to saying those who survived the harrowing shakeout and now find themselves in positions to help execute a turnaround should continue to be penalized for jobs well done. How, exactly, would this help GM become fully independent?
It wouldn't.
This is the same kind of facile reasoning that lambastes GM and Chrysler Group LLC for spending money to market their products to Super Bowl viewers, as if marketing less in a consumer-driven culture is somehow a smart way to sell more cars and trucks. No, spending wisely to attract consumers and reward positive performance help to grow the business and woo private investors precisely so the public can be repaid.
Why is that so hard to understand — aside from the obvious fact that the Obama administration's bailout of GM, whatever its performance, appears repeatedly to be one of many rhetorical clubs for hammering the opposition? That's understandable, maybe, but it's hardly grounded in business sense.
In other words, the deeper we go into the (diminishing) public ownership of GM and Chrysler, the more evident it becomes just what a pain that kind of ownership is — even if the reason for it happening in the first place was to rescue both from almost-certain oblivion.
The problem now isn't the fact that using public money to bail out private companies with demonstrated records of bad decisions is anathema to American free-market values. The problem is that once that decision was made, almost any move by GM to get out from under federal ownership is fodder for folks who want GM out from under federal ownership so long as company execs don't use common business tools to do it.
Hello? It's not just the Washington politicians whose self-serving pronouncements get unmasked for what they are. It's the circular logic that prescribes the kind of remedies to GM's ownership predicament that could make the taxpayer payoff come later, not sooner.
Deliver profit in North America and the rest of the world? Not good enough. Hit quality targets? Doesn't matter. Honor the terms of a union contract that provides a formula for profit-sharing payouts if GM makes money in the United States? To heck with a contract.
Maybe GM should just change its corporate slogan to "the floggings will continue until morale improves" and be done with it. Except it doesn't work that way, folks, at least not in the real world.
The sooner GM consistently performs better, the quicker American taxpayers will get cashed out fully. Making good on promises to reward performance is a smarter way to get to that point — especially when the bonus dollars are generated by positive cash flow and not the U.S. Treasury.
Look, just about every financial marker is moving in the right direction for GM and the case for separating the automaker from the federal government. Profit is rising; debt is falling; the initial public offering in November exceeded expectations and was over-subscribed.
Performance in North America, long the sick man of GM's global operations, is now driving the company's financials and forcing investors to undertake a complete reappraisal of its prospects — or risk missing out on a new chance to profit from a renaissance in American auto making.
None of that, of course, buttresses the case against paying bonuses or advertising new metal or making a business case to up production of Chevrolet Volt, an extended-range electric car. Which tells you everything you need to know.
China auto imports nearly
double in 2010
Elaine Kurtenbach / Associated Press
February 15, 2011
Shanghai— China's imports of foreign cars nearly doubled last year, with Japanese and German models most in favor among buyers looking to upgrade their vehicles, an industry association said today.
The quasi-official China Association of Automobile Manufacturers said car imports jumped 93 percent last year from 2009 to 813,600 vehicles. By value, imports doubled to $30.64 billion, while China's vehicle exports rose 40 percent from a year earlier to a record $51.8 billion.
An explosion in demand and sluggish sales in the recession-stricken West helped China overtake the U.S. as the largest car market by sales of new vehicles in 2009. Last year, sales of passenger cars, excluding large buses, jumped by a third to 13.7 million vehicles.
While domestic-made models of foreign joint ventures dominate the market, demand for higher-quality imports remains strong.
Imports of SUVs led the market at 351,400 vehicles, up 69 percent from 2009, while imports of sedans more than doubled to 343,700, the report said. Imports also more than doubled, to 89,900.
Despite a spate of safety-related recalls by Japanese manufacturers, imports from Japan accounted for the largest share, followed by Germany, South Korea and the United States.
China's auto exports are mainly buses, trucks and knockdown kits for assembly overseas, sold by domestic manufacturers to developing countries.
So far, exports of made-in-China vehicles, especially by foreign joint ventures, have been limited, partly due to the struggle to keep up with surging local demand. Last year they accounted for less than 3 percent of the 18.3 million vehicles produced in China, far behind South Korea, Thailand, India and Brazil.
Passenger car sales slowed in January as tax breaks for energy-efficient cars lapsed and cities began tightening curbs on vehicle use to help combat traffic congestion and smog, according to the Shanghai-based China Passenger Car Association.
It reported Monday that sales of passenger cars fell 10.3 percent in January from the month before to 965,238 vehicles. On an annual basis, sales rose 12.6 percent.
Weaker demand inside China would likely spur efforts to export more to other fast-growing markets, though rising costs for labor and materials already are already eroding its price competitiveness.
GM hourly workers
get $4,000 bonuses
Christina Rogers / The Detroit News
Feb 14, 2011
Detroit — General Motors Co. will pay up to $4,000 a piece in profit sharing bonuses this year -- its largest ever -- to about 45,000 U.S. factory workers, the company said today.
The payouts reflect GM's returned to profitability in 2010, although final year-end earnings have yet to be reported. The company earned $4.2 billion through September, putting it on track for its first profitable year since 2004.
About 3,000 workers under GM Component Holdings plan, which was established by a separate labor agreement, will get upwards of $3,000 per worker.
The awards are about double the size of GM's largest profit-sharing payout historically, which amounted to $1,775 per worker in 1999.
The Detroit automaker will notify hourly workers of the final payout figures during earnings released in late February.
Ferrari drops F150 name for
race car after Ford sues
Robert Snell / The Detroit News
Feb 13 2011
Detroit— Luxury automaker Ferrari has agreed to stop using the F150 name to refer to its new Formula 1 racing car.
The move comes a day after Ford Motor Co. sued Ferrari in U.S. District Court in Detroit, accusing the exotic sports car company of cybersquatting and trademark infringement for allegedly misappropriating the famous F-150 name of Ford's top-selling pickup.
Ferrari said it is difficult to understand how someone could confuse Ford's hulking truck with a race car.
The lawsuit stems from Ferrari naming its new Formula 1 racing car the "F150" and creating the website www.ferrarif150.com, according to paperwork filed in federal court.
Last month, Ferrari announced it was naming the new Formula 1 race car the F150, a nod to the 150th anniversary of the unification of Italy.
"To further prove it is acting in good faith and that it operates in a completely correct manner, Ferrari has decided to ensure that in all areas of operation, the abbreviated version will be replaced at all times with the full version, Ferrari F150th Italia," Ferrari said in a statement today.
In its lawsuit, Ford asked for unspecified damages. Ford said it had suffered irreparable harm to its F-150 trademark and the Dearborn automaker's legal team wants a judge to block Ferrari from using the trademark in the United States. That includes importing, manufacturing or selling any product that uses the F-150 name.
Ferrari said the F150 name will never grace a commercially available product.
"Ferrari believes that its own contender in the forthcoming F1 championship cannot be confused with other types of commercially available vehicle of any sort whatsoever, nor can it give the impression that there is a link to another brand of road-going vehicle," Ferrari said in the prepared statement. "Therefore it is very difficult to understand Ford's viewpoint on the matter."
Ford acts to reduce debt by $3B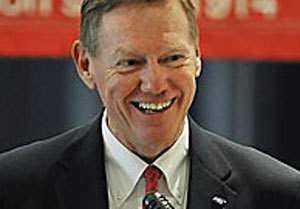 Automaker wants to cut interest, improve bonds and securities
Staff and wire reports / Staff and wire reports
February 11, 2011
Ford Motor Co. announced plans Thursday to redeem $3 billion in securities this quarter with cash or stock as part of its ongoing effort to burnish its balance sheet by slashing debt.
Ford borrowed more than $23 billion in late 2006 to support a restructuring led by Chief Executive Alan Mulally. Thursday's move will lower Ford's debt balance to $16.1 billion, down from $19.1 billion at the end of 2010. Paying down debt helps Ford regain investment-grade status for its bonds and securities, and will cut its interest payments by hundreds of millions of dollars.
Ford reduced debt by $14.5 billion last year after ending 2009 with $33.6 billion in obligations, the company said. Ford said it had $20.5 billion in automotive cash as of Dec. 31, the first time cash exceeded liabilities since the second quarter of 2008.
"We believe this strengthens our balance sheet," said David Brandi, Ford's assistant treasurer. "We recognize we still have more to do."
The automaker would not say whether more efforts to reduce debt would be taken this quarter. But cleaning up its balance sheet remains a priority for the year.
The announcement came after the market closed. During the day, Ford shares lost 14 cents, closing at $15.95, but rose as high as $16.20 in after-hours trading.
Ford lost its investment-grade ratings in 2005 as rising gasoline prices and falling truck sales led to $30 billion in losses from 2006 through 2008.
The automaker earned $6.56 billion in 2010, the most since 1999.
Ford also is striving to level the playing field with General Motors Co. and Chrysler Group LLC, both of which used bankruptcy to shed debt, as the three head into labor talks with the United Auto Workers later this year.
Ford will offer cash for certain convertible trust securities, or the holders can convert them to 2.8 shares of common stock. The action, which will result in a first-quarter cost of as much as $60 million, will reduce annual interest costs about $190 million, Ford said. Last year the automaker paid $1.8 billion in interest costs on its debt.
"We remain focused on reducing our automotive debt as the core automotive business continues to strengthen," said Lewis Booth, Ford executive vice president and chief financial officer. "We are committed to continuing to improve our balance sheet to lay a solid foundation for a strong and profitably growing business in years to come."
2012 Ford Focus is 'single best compact car in the world'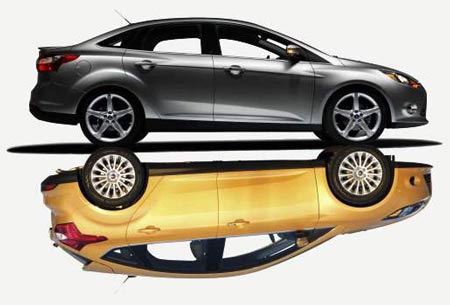 Everything is all upside-down.
Scott Burgess
February 11, 2011
When January sales figures arrived last week, the automotive conventional wisdom was spun on its head. The Ford Fusion outsold the Honda Accord. Chevrolet sold nearly 30 percent more Cruzes than Toyota sold Priuses. What's going on?
For years, millions of people have been saying American automakers couldn't make a decent car. That only proves the point that millions of people can be wrong.
Now, Ford Motor Co. is rolling the 2012 Focus out to dealerships. This car will prove yet another point: Michigan Assembly Plant in Wayne builds the single best compact car in the world.
The Focus is the complete package: Exciting exterior, premium interior and top-notch performance.
Better yet, Ford will bring back a hatchback version. A hatchback? But the conventual wisdom of automotive executives says Americans hate hatchbacks. Well, executives can be wrong, too. Remember 2008, no one thought gas was going to hit $4 a gallon?
Without a five-door, competitors like the Mazda3, Volkswagen Golf and Subaru Impreza would remain alone as the sporty youthful alternative mode of transportation.
The Focus, however, hits a sweet spot of both youthful exuberance and mature practicality; kids and parents will like this car.
No other compact around manages to do both. The Cruze is a fine machine, but it's more conservative than Rush Limbaugh. The Civic is still awaiting a soul transplant later this year. The Toyota Corolla may be bulletproof, but that's only out of necessity: It's so dour it should be shot and left in a ditch.
And then there's the Focus sedan, which is just as attractive as the hatch and seven inches longer.
Both share a low front end with headlights that stretch around the front fenders.
The big grille below the bumper includes an optional electric shutter to close off the grille and improve the aerodynamics at times. All over the Focus body are sharp creases, including along the hood, the fog lamps and fenders.
Sedan is eye-catching
While the hatchback has a flatter roof line, the sedan really catches your eye. (You can see how it curves back nicely and almost takes on a European notchback look.) This is a little surprising. I typically prefer the hatchback over the sedan, so the Focus even twisted my own conventional thinking.
One noticeable difference between the sedan and the hatchback are the taillamps. The sedan has nicely placed little lamps. The hatchback has giant taillamps that peek around the corner and say, "Don't look at my tail. I'm compensating."
But there's no compensating with either Focus, especially with the interior.
Both models come loaded with lots of features that you'll notice right away with the pushbutton start. Everything inside just feels nice. The touch points are soft, the materials are top grade, and the cockpit caters to the driver (though everyone should be comfortable in the Focus). There's 43.7 inches of legroom — an inch more space than the Honda Accord, a vehicle technically two segments larger. There is nearly as much space in the second row, with 33.2 inches of legroom.
Then there's Sync, simply my favorite voice recognition super-infotainment system available in any vehicle.
It was introduced in the previous generation Focus — a tin can compared to this new version.
The 2012 Focus includes MyFord Touch, an even more advanced telematics system that will let you talk on your phone via Bluetooth, hear your text messages and operate most of your car's controls by voice, through buttons on the steering wheel or large touch screen.
Some Luddites have problems working the touch screen or steering wheel buttons, but I find the system easy to understand and can operate without taking my eyes off the road. MyFord Touch is so much more advanced than any other system that it can be confusing at first, and conventional wisdom may frown upon it. Yes, it's different, but you don't have to be a hater; just learn how to use it. It's easier than an iPhone.
Nice little touches
Throughout the cabin, there are nice little features you might overlook at first. The ambient lighting allows you to change the interior lighting every day of the week. Then there's the rear-view camera and active park assist, which squeezes the car into a tight parking space without much effort from you. Many people fear parallel parking, but this Focus will do it for you, and probably faster, too.
And, of course, there's the top-of-the-line Titanium model that just feels a half-step better than any other Focus. The downside is that while it's really nice, it's also much more expensive than comparable compacts, topping $28,000 for a car that starts at $16,995.
Ford has told me it doesn't see the expensive model as high volume. Instead, the SE will carry that flag, with a starting price of $17,995 with the manual gear box and $19,090 with the automatic.
But all of the models drive like a million bucks — or at least a solid $30K.
The 2-liter dual overhead cam, direct injection, four-cylinder engine uses Ford's twin independent cam timing to make it even more efficient while providing 160 horsepower and good acceleration.
The five-speed manual transmission slides through gears gracefully. The six-speed transmission is nearly as nice, though it tends to want to get to sixth gear in a hurry (a byproduct of engineers trying to eke out every mile in every gallon). The sport mode on the automatic transmission does hold the gears longer.
Ford has not released the Environmental Protection Agency's gas mileage ratings. The automaker has said, however, that a special fuel efficient model will be able to achieve 40 mpg with Ford's PowerShift six-speed automatic.
The independent suspension helps the Focus stick to the road, and the steering is very linear. Aggressive drivers may find the electric power assisted steering a little numb, but most people will never notice. The entire Focus package makes any driver feel confident and sure-footed.
Another noticeable improvement is how well the lines of sight have improved. Many cars with very steep windshields often create blind spots off the front fenders. The Focus has a clear line of sight, no matter where you turn.
Ford said it wanted this car to be fun to drive, and it delivered just that and a lot more.
Many experts may have thought that Ford was going to deliver the best American-made compact car, which the Focus certainly is, but it's also the best compact sold in America — something a lot of people weren't considering.
They should.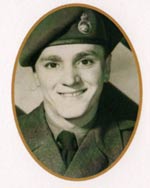 August 26, 1928 - Feb 10, 2011

It is with great sadness that we inform you of the passing of Bill Hawkins on Thursday February 10, 2011 at the age of 83.

Our condolences go out to his son Jerry (Also a CAW/Ford Bramalea Retiree) and to his family.

He will be sadly missed.

CAW Local 584 Retirees

William George Hawkins,

Hawkins, William George - Peacefully, on Thursday February 10, 2011 at the Georgetown Hospital. William, in his 83rd year, beloved husband of the late Margaret Hawkins (nee Dengo). Loving father of Gerald and his wife Del and Ronald and his wife Sharon. Proud grandfather of Danielle, Melissa, Jenny and Jimmy. Dear brother of Ethel, Gerald, James, Hilda, Colleen and the late Margaret, Harry, Rollie and Irene. William will be sadly missed by his best friend "Buddy".

Friends will be received at the J.S. Jones & Son Funeral Home, 11582 Trafalgar Rd. (north of Maple Ave.,) Georgetown (905) 877-3631 on Thursday February 17th from 2-4 & 7-9 p.m. A Funeral Mass will be held at the new Holy Cross Catholic Church, Georgetown South on Saturday February 19th 2011 at 12:00 noon. Interment Greenwood Cemetery, Georgetown.

In memory, contributions to the Canadian Cancer Society would be appreciated. To send expressions of sympathy visit www.jsjonesandsonfuneralhome.com
Ford accuses Ferrari of
stealing F-150 name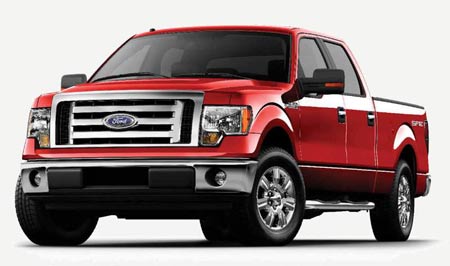 Lawsuit seeks to block use of Italian trademark in U.S.
Robert Snell / The Detroit News
February 10, 2011
Detroit— Ford Motor Co. sued luxury automaker Ferrari in federal court Wednesday, accusing the exotic sports car company of cybersquatting and trademark infringement for allegedly misappropriating the famous F-150 name.
The lawsuit stems from Ferrari naming its new Formula 1 racing car the "F150," and creating the website www.ferrarif150.com, according to paperwork filed in U.S. District Court in Detroit.
Ford has suffered irreparable harm to its F-150 trademark, the lawsuit says, and the Dearborn automaker's legal team wants a judge to block Ferrari from using the trademark in the United States. That includes importing, manufacturing or selling any product that uses the F-150 name.
Ford also wants unspecified damages and for Ferrari to give up any revenue and profits earned in the United States through the use of the F-150 name, according to the lawsuit filed by Southfield lawyer Marc Lorelli. And Ford wants $100,000 in damages pursuant to the Anticybersquatting Consumer Protection Act, which protects against Internet domain names that confuse the public over the true source of products and services.
Ford has used the F-150 name on its flagship, full-size pickup trucks since the 1975 model year.
"This is an important trademark for us and we've spent many years and lots of advertising resources on establishing this name and getting the trademark," Ford spokeswoman Anne Marie Gattari said. "It's one we take very, very seriously. It's one of our flagship vehicles."
The automaker obtained a trademark registration for F-150 in 1995, according to the lawsuit. Since 1997, gross revenues for the F-150 have topped $180 billion.
The lawsuit comes days after Ferrari announced it was naming the new Formula 1 race car the "F150," which is a nod to the 150th anniversary of the unification of Italy, according to the automaker's website.
"When Ferrari announced the name of its race car as 'F150,' Ford asked Ferrari to change the name," Gattari said. "Ferrari did not respond in a timely manner, leaving Ford no choice but to take legal action to protect its important brand and trademark rights."
U.S. probe clears
Toyota's electronics
GREG KEENAN - Globe & Mail
February 9, 2011
At the height of the recall crisis that battered Toyota Motor Corp. last year, U.S. Transportation Secretary Ray LaHood urged drivers to park their recalled vehicles. A year and four days later, Mr. LaHood has turned 180 degrees, revealing that he told his daughter to buy a Toyota Sienna minivan when she sought an ironclad guarantee that the company's vehicles are safe.
He told that story on Tuesday as officials from his department and NASA said the auto maker's electronic systems are not to blame for cases of sudden acceleration that led to massive recalls and the biggest crisis Toyota has faced.
"The jury is back. The verdict is in. There is no electronics-based cause for unintended high-speed acceleration in Toyota vehicles, period," Mr. LaHood told a news conference in Washington.
The U.S. government study took 10 months, considerably longer than it took for Toyota's reputation for producing high-quality cars to sustain severe damage, but much less time than it will take for the company to recover completely from the media frenzy and criticism that engulfed it last year.
"Where do I go to get my reputation back?" asked long-time industry analyst Joe Phillippi, who heads Auto Trends Consulting Inc. in Short Hills, N.J.
The cases of sudden acceleration led to some horrific crashes and have been linked to 89 deaths among Toyota owners and their families in the United States.
As a result, Toyota recalled more than eight million vehicles – including more than 200,000 in Canada – became the subject of several class-action lawsuits and congressional hearings, paid a record fine to the U.S. government and shut down most of its North American assembly plants for several weeks in January, 2009.
The cases of sudden acceleration were caused by sticky pedals or floor mats that trapped gas pedals and prevented drivers from stopping, the study by the National Aeronautics and Space Administration and the National Highway Traffic Safety Administration (NHTSA) concluded.
The study examined 58 cases, excluded 18 of them, and in the remaining 40, found one instance of pedal entrapment and 39 with no cause, NHTSA deputy administrator Ron Medford said.
The most likely cause of the 39 cases was what he called "pedal misapplication" or drivers pressing the gas instead of the brakes.
Toyota began trying to rehabilitate its reputation last February, when chief executive officer Akio Toyoda travelled to Washington to answer questions from a hostile U.S. Congress and apologize several times.
But the crisis sullied Toyota's reputation and hurt sales. Its U.S. sales fell slightly in 2010 compared with an overall industry sales advance of 12 per cent in the U.S. market. The recalls also contributed to a 16-per-cent tumble in Toyota's Canadian sales last year.
The company said Tuesday that it welcomed the results of the U.S. probe. "We believe this rigorous scientific analysis by some of America's foremost engineers should further reinforce confidence in the safety of Toyota and Lexus vehicles," Steve St. Angelo, Toyota's chief quality officer for North America, said in a statement.
The crisis could, however, lead to changes that will affect all auto makers. NHTSA said it is examining three changes: making brake override systems standard on vehicles so runaway cars and trucks can be stopped; examining keyless ignition systems that prevent drivers from shutting a car off if it's out of control and installing data recorders in all vehicles so investigators can figure out what went wrong.
In addition, the government agency will conduct research on the placement and design of brake and accelerator pedals.


GM hourly workers expect
biggest bonuses ever
Christina Rogers / The Detroit News
February 8, 2011
General Motors Co.'s hourly workers can expect some of the largest profit-sharing checks ever, when the automaker pays bonuses for the money earned in 2010, a top union official said Monday.
United Auto Workers' Vice President Joe Ashton, who oversees the union's labor relations with GM, said the bonuses are likely to top the average $1,775 workers got for 1999, the company's biggest payout to date.
"I would think so," he said.
The union's leadership should get an exact amount around Feb.14, Ashton said, when the automaker is required by the UAW contract to report a figure to its top officials. GM officials will announce the final figure to rank-and-file workers at a later date.
"We don't have an exact number yet," said Ashton, speaking at an event held for U.S. Labor Secretary Hilda Solis at GM's Detroit Hamtramck plant. But when it's announced, it "will be one of the bigger ones, I'm sure."
GM could top off the bonuses with incentive pay not required by the contract, but Ashton declined to say if that's been decided. "We've had conversations with GM, and I'm sure GM is looking at any opportunity to reward their workers," he said.
The size of the bonuses, Ashton noted, could "set the tone" for the contract talks that begin this summer. The contract expires in September.
"If people going into the negotiations got substantial bonuses, they would feel good going into them," he said.
Ford Motor Co. and Chrysler Group LLC announced their profit sharing payouts last month, along with year-end earnings. Ford's payouts averaged $5,000 per worker and included extra pay to reward for vehicle quality and company performance.
Chrysler Group LLC didn't report a profit and wasn't contractually required to pay bonuses. But blue-collar workers received an average of $750 each as a performance award. The payouts varied based on hours worked and wage rates.
Through September, GM had made $4.2 billion in profits.
"It looks like there'll be a profit-sharing payout," said GM spokeswoman Sherrie Childers-Arb.
Ford recalls 2011 Explorer
over second-row seats
David Shepardson / Detroit News Washington Bureau
February 7, 2011
Ford Motor Co. is recalling its brand new 2011 Ford Explorer vehicles over concerns they may have defective second row seats.
In a notice posted on the National Highway Traffic Safety Administration's website, Ford said that a test of second row seats with manual recliner mechanisms may have components that don't meet requirements.
The recall covers 1,658 vehicles built between July 15 and December 13 of last year. Ford is also recalling 239 Explorers in Canada.
Dealers will replace the second row seats with a manual recliner mechanism.
Ford disclosed that the problem - discovered in mid-December - briefly resulted in a stop-ship of new Explorers from its Chicago Assembly plant.
The redesigned 2011 Explorer - the newest version of its iconic SUV -- is a crucial vehicle for Ford.
Ford told dealers to not sell any vehicles still at dealerships built during that timeframe until they are repaired.
Ford said in mid-December, a new Explorer was identified with a noise in the second row seat. When the seat was inspected "there was unexpected observable movement of the center recliner seatback during manual forward loading."
Ford said it isn't aware of any accidents or injuries connected to the recall.
Ford will start mailing recall notices to owners starting Feb. 14.
Ford, citing demand,
to boost production
David Shepardson / Detroit News Washington Bureau
February 7, 2011
San Francisco— Ford Motor Co. officials said today the company will boost first-quarter production for the U.S. market by 13 percent, to 555,000 vehicles, and is considering adding additional shifts.
Company officials led by Ford CEO Alan Mulally told hundreds of dealers attending the National Automobile Dealers Association convention here that the Dearborn automaker is cranking up its assembly lines to get more hot-selling vehicles, such as the redesigned 2011 Ford Explorer, into dealer showrooms.
There's just a single-digit day supply of 2011 Explorers. The vehicle, built in Chicago, was named North American International Auto Show's "truck of the year" last month in Detroit.
"You should expect continued increases as the year goes on," Ken Czubay, Ford's vice president for U.S. marketing, sales and services, told reporters attending the dealer convention.
"We are running flat out right now."
Czubay said Ford "told the dealers we're committed" to studying adding more shifts, but "we're not going to oversupply."
Ford's retail demand was up 27 percent in January, and its total sales — including fleet sales — were up 13 percent last month over January 2010.
"We're trying to catch up to what customer demand is," said Jim Farley, Ford's group vice president, global marketing, sales and service. Many new vehicles, he said, are in short supply.
Ford told its dealers it will give them $50 for every vehicle with Sync and $75 for every vehicle with My Ford Touch, the automaker's onboard communication and information systems. The incentive is to help "them with technology delivery," Czubay said.
The allowance starts immediately and dealers will get details later this week. Dealers can use the money to hire "geek squads" or hold clinics for new buyers to learn how to use the technologies.
Canadian auto sales to strengthen this year, Scotiabank predicts
February 6, 2011
The Canadian Press
TORONTO—Rising consumer confidence and a better pace of job creation will drive vehicle sales higher in Canada this year, according to Scotiabank's Global Auto Report.
About 1.59 million vehicles will be sold in Canada in 2011, compared with 1.56 million sold last year, the report released on Friday predicts.
The cross-Canada improvement will be led by the resource-rich provinces of Alberta, Saskatchewan and Newfoundland, Carlos Gomes, a senior economist at Scotia Economics, wrote in the report.
Increased demand for commodities is sending prices higher, which is helping economic growth and job creation in those provinces, which should entice more consumers to shop for new cars and trucks.
"Commodity prices posted a double-digit increase in 2010, and will continue to advance this year alongside a strong and sustained economic recovery, particularly in the fast-growing emerging nations," Gomes said.
The report predicts auto sales will increase most in Alberta, where job growth is boosted by a double-digit increase in oilsands production — the sharpest gain in five years.
An influx of Canadians moving to the province will also lift the vehicle-buying population in the province by more than two per cent over the next few years — the largest increase among the provinces, the report said.
Growth is expected to pick up in most other provinces as exports to China bolster British Columbia's economy, the manufacturing sector improves in Ontario and a agricultural sales help province's like Manitoba as well as Saskatchewan.
Nova Scotia, the only province to post a small decline in vehicle sales last year, will likely see a small gain this year, supported by a boost in tourism from the Canada Winter Games in Halifax, the report said.
Meanwhile, sales in New Brunswick and Prince Edward Island will likely be flat as job growth weakens following double-digit increases in 2010.
Canadian car and truck sales kicked off the year on a positive note with sales rising from year ago levels in January. Sales grew 3.6 per cent in January from a year ago, according to an industry report from DesRosiers released Tuesday.
Positive employment data released by Statistics Canada on Friday further supported Scotiabank's prediction of stronger auto sales this year.
The country's labour market generated a surprisingly strong 69,200 new jobs, spread across most of the country and evenly split between full-time and part-time. The employment boost was much greater than consensus forecasts of 15,000 to 21,000 and the largest since last April.
Auto sales will continue to strengthen across the world after automakers saw global sales climb nine per cent year over year in December, Scotiabank said.
In the U.S., sales jumped 18 per cent in January.


Carmakers pull out
employees in Egypt
Christine Tierney / The Detroit News
February 5, 2011
Detroit's automakers have evacuated their expatriate employees in Egypt, where mass demonstrations against the government of President Hosni Mubarak have led to bloody street clashes.
General Motors Co. and Chrysler Group LLC had a small number of expatriate workers — fewer than half a dozen non-Egyptian nationals — and have removed them and their families from Egypt, according to spokespeople for the companies.
GM flew its employees out of Cairo this week after the unrest took a violent turn.
The automaker has a plant in Cairo turning out vehicles such as the Chevrolet Aveo and Spark and the Opel Astra, mainly by assembling knock-down kits of car parts, said spokesman Klaus-Peter Martin. Production at the plant has been halted.
Several automakers have production facilities in Egypt, which sets high import tariffs on vehicles. Their total output amounts to just over 100,000 vehicles a year, said Michael Robinet, a Northville-based analyst for forecasting firm IHS Automotive.
Nissan Motor Co. has a small production facility just outside Cairo. "We have suspended production in the short-term as the situation develops and also stopped any business travel to the country," said Simon Sproule, vice president of marketing and communications at Nissan, based in Yokohama, Japan.
"We have very few expats in Egypt — single numbers — but obviously we are keeping in close contact and will put their safety first above all other considerations," he said. "At this stage, we are now waiting like everyone else to see what happens next."
Ford Motor Co. doesn't have employees or a sales company in Egypt, conducting its sales through an Egyptian importer.
Toyota Motor Co. and Honda Motor Co. also do not have employees in Egypt.
"In response to the current situation, we have canceled or postponed business trips to Egypt by our employees," said Toyota spokesman Paul Nolasco.
According to European media reports, German luxury carmaker BMW AG has pulled two expatriates and their families out of Egypt and halted production.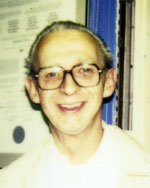 1937 - 2011
Passed away: February 2, 2011
Retired January 1, 1997
26 Years of Service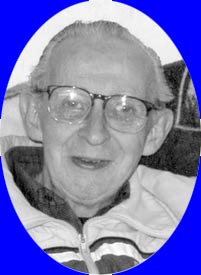 FINN, Edward - In loving memory of Edward Finn, 74 years. Wednesday, February 2nd, 2011 at the Sudbury Regional Hospital. Beloved husband of Marie (née Clima) Finn of Sudbury. Dear brother of Jean (husband Horst) Haucke of Mississauga, Marjorie Chorles also of Mississauga, Thomas (wife Doreen) of Surrey, B.C., Peter (wife Nancy) of Brampton, and Jim (wife Vicki) of Scarborough. Dear stepfather of James Ball of Pickering, Kimberly Granzie (friend David Castonguay) of Sudbury and Sheila Foyston of Sudbury. Beloved uncle to many nieces and nephews. Sadly missed by his canine friend Chevy. At the family's request there will be no visitation or service. Cremation at the Park Lawn Crematorium. Donations to the Canadian Cancer Society would be appreciated. Arrangements entrusted to the JACKSON AND BARNARD FUNERAL HOME. To light a memorial candle, flowers, donations or messages of condolences available on-line at www.lougheed.org 9839335
Ford recalling 350,000 F-150s
over door handle issue
David Shepardson / Detroit News Washington Bureau
Feb 4, 2011
Washington— Ford Motor Co. said today it is recalling 360,000 F-150 pickups in North America over concerns the door handle spring could fail and cause the door to open in a crash.
The recall covers 280,946 2009-10 F-150s with chrome interior door handles in the United States, 68,000 in Canada and 14,000 in Mexico.
Ford will add spring reinforcement and, if necessary, replace the side door interior door handle module, when replacement parts are available starting in April.
Ford spokesman Wes Sherwood said no injuries or accidents have been reported.
Ford will begin notifying owners of the recall on Feb. 14.
Ford said during normal customer usage the F-150 door handle may fail to return to the fully stowed position. The handle may be loose, causing a rattle or noise.
Ford's been reviewing the issue since late August, when it noticed an uptick in warranty claims for loose or noisy handles.
The recalled vehicles were built at the Kansas City Assembly Plant and the Dearborn Truck plant from Jan. 18, 2008 through Nov. 30, 2009.
Ford has now recalled more than 700,000 vehicles in the first five weeks of 2011 in the United States — more than all of 2010, when it called back 581,000 vehicles.
Last week, Ford said it was recalling 425,000 Windstar minivans in 22 cold-weather states, including Michigan, to fix potentially corroded parts. The recall covers the 1999-2003 model years and is intended to identify vehicles whose front lower control arm, rear attaching brackets and body mount attachments need fixing.
CAW CONTACT
Volume 41, No. 5
February 4, 2011

CAW Leadership Endorses Tentative Agreement at CN
On January 27, more than 100 top leadership from CAW Local 100 and CAW Council 4000 at CN unanimously endorsed the tentative agreement reached earlier between the union and the rail company.
Top leadership from Local 100 (Shopcraft) and Council 4000 (CNTL, Intermodal, Office and Clerical) met in Montreal, to review the non-economic and economic details of the tentative agreement.
In attendance were CAW Canada National President Ken Lewenza, National Secretary-Treasurer Peter Kennedy and Quebec Director Jean-Pierre Fortin, who all spoke to the delegates and thanked them for their dedication to their membership across the country.
"Without the strong strike vote and dedicated bargaining committees from Local 100 and Council 4000, the improvements that are in this new agreement and past gains could not have been achieved," Lewenza said. "The corporation, up to the very end, demanded concessions in an attempt to take away the gains of the past."
Lewenza commended Local 100 President John Burns and President of Council 4000 Barry Kennedy and both bargaining committees on their determination to reach a fair and equitable agreement on behalf of their members.
The ratification meetings for Local 100 and Council 4000 started January 31. Members are urged to attend these important ratification meetings, which will be held over the next three weeks.
Protesting US Steel and the Attack on Workers' Pensions
Hundreds of CAW members took part in the Hamilton Day of Action January 29 in support of United Steelworkers Local 1005 who have been locked out by U.S. Steel.
The strong CAW contingent was part of a diverse cross section from labour and other groups, which included Communications, Energy and Paperworkers Union members, Canadian Union of Public Employees, McMaster University students and many others.
The rally attracted more than 10,000 participants who marched through the downtown core of Hamilton waving placards and chanting to protest the actions of U.S. Steel and the failure of the Harper Conservatives to deal with the situation.
"This rally was an important show of solidarity and strength right across the labour movement," said CAW President Ken Lewenza. "As working people, we must not tolerate companies' attempts to remove our ability to retire in dignity, particularly after many decades on the job. This lock-out by U.S. Steel is an affront to us all."
U.S. Steel has locked out 900 Hamilton steelworkers and is pushing to force 9,000 Hamilton retirees to give up the indexing of pensions as well as the loss of defined benefit pensions for new hires.
OFL President Sid Ryan said this attack on workers' pensions must stop. "I won't stand by and let 9,000 pensioners have their indexing taken away," Ryan said. "Surely retirement security cannot be too much to ask for in this country today. That's a vision worth fighting for," he was quoted in the Hamilton Spectator.
The Steelworkers announced they plan to take their message to Ottawa on May 1 with a demonstration to raise awareness on Parliament Hill.

CAW Local 1285 UPC Chair Elected Labour Council President
CAW Local 1285 member Motilall Sarjoo (Sarj) has been elected president of the Brampton-Mississauga and District Labour Council. Sarjoo has been a delegate to the labour council for 10 years and held the position of 1st Vice President for six years, in addition to chairing his local union's Union in Politics Committee.
He said he looks forward to confronting the challenges up ahead, particularly of concern is the attack on workers' rights, wages and pensions. He said he's enthusiastic about working with the labour council executive and delegates to help strengthen the labour movement within the community, just west of Toronto
Sarjoo thanked the executive of CAW Local 1285, particularly local president Leon Rideout. Additionally, he thanked all the other delegates that supported him in his election victory.
CAW Urges Full Funding of Immigrant Settlement Services
The Harper Conservatives must reverse their decision to cut $53 million from immigrant settlement programs across Canada, the CAW is urging.
In a January 31 letter, CAW President Ken Lewenza calls on Prime Minister Stephen Harper to suspend the cuts and restore full funding to these service providers who help some of the most vulnerable newcomers to Canada.
In Ontario, more than 35 service provider agencies and 14 agencies in the Greater Toronto Area alone face massive cut backs that will force them to close doors to immigrants and refugees by March 31 of this year.
"It's utterly unacceptable for your government to slash $53 million out of settlement programs nationally - $43 million of which is being cut from Ontario alone - and eliminate area programs which help some of the most vulnerable new immigrants to succeed," Lewenza said.
The settlement agencies affected by the cuts provide language training, job search assistance and a host of other services essential to newcomers attempting to make Canada their home.
"We deplore the timing of these cuts, quietly announced just days before Christmas and the holiday period, as an attempt to escape attention and accountability," Lewenza said. "Instead of wasteful international summits and untendered fighter jet purchases, you should be investing in these settlement services."
"We call on you to direct Minister of Citizenship, Immigration and Multiculturalism Jason Kenney to suspend the cuts."
New Staff Appointment
Ken Lewenza has appointed Leslie Dias, CAW Local 2002 President and NEB member to the staff of the union effective, Sunday, February 13,
2011.
DID YOU KNOW
Did you know you can find the CAW on Facebook? The CAW has a number of groups on Facebook that you can join to get the latest info and interact with members across the country.
Go onto facebook.com and search CAW
Ford Motor Credit plans
benchmark 10-year debt sale
Sapna Maheshwari / Bloomberg News
Feb 3, 2011
Ford Motor Credit Co., the finance arm of the second-largest U.S. automaker, plans to sell 10-year senior unsecured notes in a benchmark offering, according to a person familiar with the transaction.
The debt may be issued as soon as today, said the person, who declined to be identified because terms aren't set. Bank of America Corp., Deutsche Bank AG, JPMorgan Chase & Co. and Morgan Stanley are managing the offering, the company said today in a regulatory filing that didn't specify the size, timing or maturity of the sale.
Ford Motor Credit was the second-biggest issuer of high-yield, high-risk debt in 2010 after Ally Financial Inc., selling $4.5 billion of bonds, according to data compiled by Bloomberg. The Dearborn-based company said the lending unit will be "solidly profitable" in 2011, though less so than last year when it earned $3.1 billion before taxes, according to a Jan. 28 statement.
The company last sold 10-year notes in December 2009, issuing $1.25 billion of 8.125 percent debt that priced at 98.304 cents on the dollar, according to data compiled by Bloomberg. The securities traded yesterday at 117.8 cents on the dollar to yield 5.57 percent, or 213.1 basis points more than similar-maturity Treasuries, according to Trace, the bond-price reporting system of the Financial Industry Regulatory Authority.
General Motors Co. is the biggest U.S. automaker. Benchmark issues are typically at least $500 million.
Storm causes GM,
Ford to cut shifts
Alisa Priddle and Christina Rogers / The Detroit News
Feb 2, 2011
The winter storm sweeping through much of the country prompted General Motors Co. and Ford Motor Co. today to scale back production at some plants . Workers at GM's Wentzville plant in Missouri got the day off Tuesday and shifts were affected at GM's Flint Assembly plant, the Arlington factory in Texas, the Fairfax facility in Kansas City, Kan., and Fort Wayne Assembly in Indiana, said spokeswoman Kimberly Carpenter.
Arlington hopes to run a second shift, she added.
GM's Detroit-Hamtramck Assembly also canceled its one shift Wednesday because of the approaching snowstorm, a GM spokesman said in an e-mail.
Ford canceled the Tuesday night shift at its Claycomo factory near Kansas City, which affects production of the Escape sport utility vehicle. The F-150 line only operates on a single shift during the day.
Detroit's Big Three automakers are taking different approaches to the snowstorm sweeping through 30 states. Chrysler Group LLC wants its workers to report for work Wednesday, but the company will be monitoring the situation.
Salaried workers are being advised to take work materials home in case they cannot get to work Wednesday, spokeswoman Jodi Tinson said.
"Should a snow emergency be declared, employees will be notified of changes in the production schedule through an automated call system and the media," the company said in a statement.
GM and Ford are making decisions on a plant-by-plant basis.
"If enough people make it to work and there are enough parts, we will run our plants," spokeswoman Marcey Evans said.
GM encouraged white-collar workers in Detroit and other locations to take their laptops and other work home Tuesday night in case they can't get to work today, Carpenter said. But it's up to employees to decide whether they can safely make the drive or would rather work from home, she added.
Ford is taking a similar approach.
"We won't put employees in an unsafe situation," Evans said, adding the Dearborn-based automaker has an emergency procedure to alert workers if they are not to report to work.
White-collar workers have been told to use their judgment in the morning as to whether they should work from home, Evans said.
Subaru of America Inc. canceled the second shift Tuesday at its plant in Lafayette, Ind., because a supplier couldn't deliver seats needed for vehicle assembly. No decision has been made about whether to run the early shift on Wednesday, said Subaru spokesman Michael McHale.
Toyota and Honda plants ran normally on Tuesday. Honda Motor Co said its Greensburg, Ind., plant would not be running on Wednesday because of the storm.

Honda produces natural gas Civics and Civic sedans on one shift at the plant.
Alisa Priddle and Christina Rogers / The Detroit News
Feb 2, 2011
Standard & Poor's raised Ford Motor Co.'s credit rating Tuesday and upgraded its outlook for General Motors Co., the latest sign that Detroit's automakers are on the mend.
The New York-based ratings agency raised Ford's corporate credit rating to "BB-" from "B+" based on the automaker's continued recovery and efforts to reduce debt.
S&P also revised GM's outlook from "stable" to "positive."
Ford's upgrade "reflects our reassessment of Ford's business risk profile to fair from weak," said S&P credit analyst Robert Schultz.
Ford announced last week that it earned $6.6 billion in 2010, the company's highest annual profit in more than a decade.
S&P rated Ford's outlook as "positive," reflecting the potential for an upgrade in the next year "if the global economic recovery, U.S. labor negotiations, and Ford's own performance develop favorably during the next 12 months."
Underlying risks cited by Schulz include Ford's continued reliance on light trucks, especially pickups, in North America and relatively small market share in China, where Ford is working to expand its presence. High commodity costs remain a problem for automakers as well, the report notes.
"We could consider raising the rating if we believed its global cash generation from automotive operations during the next year exceeded $4 billion," said Schulz.
Other considerations he cited included GM's strong pretax automotive profit margin in North America, a competitive labor agreement with the United Auto Workers union, regaining profitability in Europe and successful expansion in growing markets such as China.
GM improves cash flow
GM's improved outlook reflects its strong operating performance in North America last year, and expected return to profitability when the automaker reports 2010 earnings.
GM has not yet set a date for releasing 2010 financial results.
The upgrade also is based on GM's well-established presence in fast-growing automotive markets, such as China and Brazil and the agency's view that it will continue to generate free cash flow.
A portion of that cash will be used to pay down liabilities, such as its underfunded pension plans globally, S&P said.
Schulz said the agency believes there is a "one in three" chance it could raise its corporate credit rating on GM in the next 12 months, as well, if auto sales continue to improve.
Canadian auto sales
surge in January
Feb 2, 2011
The Canadian Press
Canadian automobile sales grew 3.6 per cent in January from a year ago, a signal that momentum is building as the auto industry slowly recovers from the recession.
Canadians bought 84,509 vehicles this January compared with 81,581 last year, according to auto industry analyst DesRosiers. However, it seems consumers are beginning to favour larger vehicles again as light truck sales grew 13.2 per cent while car sales fell nine per cent.
Car sales dipped last year, while U.S. automakers have done well with drivers' love of the SUV and pickup trucks, which typically carry bigger margins than cars
Ford Canada reported Monday its best January sales since 2000 as it bucked the overall trend with car sales up 19 per cent and truck sales up 25 per cent over last year, while several competitors set new records for the month.
Ford said Tuesday that January sales overall grew 24 per cent to 14,324 vehicles compared with 11,553 last year. January also marked its 20th consecutive month of year-over-year retail sales gains.
General Motors was the top-selling automakers last month with Canadian sales of core brands totalling 14,542 vehicles in January, up five per cent from last year.
Strong sales were led by an 11 per cent gain in retail — individual showroom sales as opposed to fleet sales — as consumers begin to grow more confident about large purchases.
Chrysler Canada reported Tuesday that January sales grew 14 per cent year over year, its 14th consecutive month of sales growth. It reported sales of 13,587 vehicles last month, compared to 11,940 a year earlier.
Last month's strong sales figures come after the world's biggest automakers reported better-than-expected full-year sales for 2010.
"For 2011, we're expecting moderate industry growth of about two per cent," said David Mondragon, president and CEO, of Ford Canada said in a release.
Volkswagen, Subaru, Hyundai and Kia all reported record January sales in Canada.
Volkswagen Canada sold 2,861 vehicles, besting its previous record set in 2000 by more than 18 per cent. Sales were 23 per cent higher than last January's 2,332 vehicles.
Kia Canada sales increased 26.2 per cent to 3,049 vehicles, its 25th consecutive month of sales growth.
Subaru Canada sold 1,753 vehicles, up a modest 1.4 per cent from last year.
Hyundai Auto Canada Corp. said it sold 6,684 units in January, 9.9 per cent above the company's previous January sales record.
Toyota Canada reported sales of 8,161 cars, trucks and SUVs in January, down one per cent from a year ago, as the world's largest automaker continues to struggle with its tarnished reputation due to a string of recalls and negative publicity.
Last week, the number one automaker in the world announced it was recalling 11,700 vehicles in Canada for fuel leaks, part of a broader recall of 1.7 million cars worldwide.
The move is the latest in a ballooning number of quality problems that could add another dent to its tarnished reputation in the crucial North American market.
Meanwhile, some brands that posted declining January sales included Acura, where sales were down 20 per cent, Honda with a 38 per cent drop, and luxury brands including Infiniti, Mercedes-Benz and Lexus.
However, Porsche sales increased more than 50 per cent from last January to 143 for the most recent month.


Honda reports 40 percent
drop in profit
Christine Tierney / The Detroit News
Feb 1, 2011
Honda Motor Co. on Monday reported a drop in quarterly profit because of the strong Japanese yen, but it raised its full-year profit forecast in anticipation of further growth in U.S. auto sales.
Honda, Japan's third-largest automaker, predicted net income for the fiscal year ending March 31 would nearly double to 530 billion yen, or $6.2 billion, from last year's weak levels.
But for the fiscal third quarter ended Dec. 31, Honda's income slid 40 percent to 81.1 billion yen, or $995 million, despite its cost-reduction efforts.
Honda said its research and development and administrative expenses rose, but it attributed the decline in earnings mainly to a rise in the yen to near-record levels. A stronger yen increases the cost of making vehicles in Japan and reduces the value of export earnings.
Since April 1, the start of the Japanese fiscal year, the yen has appreciated to trade at 87 to the dollar, on average, from 93 yen the previous year. For the full year, Honda estimates the exchange rate will average 85 yen to the dollar.
The automaker said the yen's rise wiped 45 billion yen, or $550 million, off of its third-quarter operating profit, which was down 29 percent at 126 billion yen, or $1.5 billion.
Noriyuki Matsushima, a Tokyo-based analyst at Citi Investment Research and Analysis, said Honda's operating results were "a positive surprise." Though dented by the strong Japanese currency, they were substantially ahead of his estimates.
Despite the yen's rise against the dollar, Honda expects to benefit from a recovery in the U.S. auto market. It accounts for close to 40 percent of Honda's auto sales.
In the year starting April 1, Honda expects U.S. vehicle sales to rise as much as 10 percent, Honda Executive Vice President Koichi Kondo told reporters in Japan.
The automaker recently launched an all-new Odyssey minivan and is rolling out more new models for the U.S. market, including a redesigned Civic compact coming out in spring.
Honda's auto sales rose in North America during the third quarter but fell in the weak European market and in Japan, where demand dropped after the expiration of a subsidy program similar to "cash for clunkers."
Overall, Honda's auto sales fell 6 percent in the third quarter to 885,000 vehicles. Its motorcycle sales rose 22 percent to 2.9 million units, and power product unit sales increased 16 percent to 1.16 million.
Honda is the world's leading motorcycle and engine manufacturer but fell behind Nissan Motor Co. in auto sales during the 2010 calendar year to become Japan's third-largest carmaker.
Honda sold 3.6 million vehicles last year, while Nissan sold 4.1 million. Toyota is the world's largest automaker with 8.4 million vehicles sold in 2010.
Toyota is scheduled to report its third-quarter earnings on Feb. 8, and Nissan on Feb. 9.
As Ford Tanks, Now Is
the Time to Fill Up

Steven Kiel January 31, 2011

Ford fell 13% on Friday after the company disappointed analysts with lower than expected earnings. It appears there was an expectation misunderstanding between analysts and the company. Ford indicated it was happy with results, which were 30 cents per share versus the 48 cents per share estimates. Two factors contributed to the expectation miss: Ford had higher product launch costs and higher commodity costs.

Commodity costs were uncontrollable and lacked visibility. On the higher product launch costs, though, CFO Lewis Booth said that earlier in the year the company had indicated costs would be up because of the development and marketing of new brands. Those investment costs should come back to the company in the future. Analysts seemed blindsided, but this quarter shouldn't change Ford's profit trajectory.

This is a classic case of short-term investors getting out, and is a buying opportunity for those investors who are patient enough to harvest the results from the new products. Even long term is relative. These new models will begin paying dividends within two quarters. It shouldn't take too much patience to wait six months, but many of the hedge funds and other institutional investors who bailed are sitting on large gains from the last year and used this as an opportunity to take some profits. Heck, before the drop on Friday, Ford had gone up 50% just since September. The easy money certainly has been made, but that's the case for most stocks in today's environment.

The problem with a company like Ford is that it became a bit of a high-flyer. It made smart decisions and raised capital at the right time in order to avoid a bailout, but now the company has to compete with a revitalized GM who was able to shed a lot of its liabilities. The competition really isn't fair when you're competing against Toyota, which doesn't have the union costs, and a bailed-out GM. Although Ford is surely glad it avoided the GM situation, it is ultimately being punished for doing the right thing.

Anyway, back to Ford being a high-flyer. In early 2009 when it became clear that Ford was on the right path, expectations rose once Ford started reporting quarterly profits. In essence, this quarter was a return to normality and a return to a historical operating environment. Sales were up, prices were up, and costs were up.

A few factors to take into consideration: U.S. market share continues to climb and sales across all brands should continue to increase in the U.S. Ford was recently upgraded by Fitch and will soon be upgraded by Moody's, reflecting Ford's debt reduction efforts over the last year. Ford now has more than $1 billion more cash on hand than debt. Who in 2007 would have guessed that you could make the statement in 2011 that Ford's balance sheet is incredibly strong?

Full year operating earnings are still $1.91. Management sounds bullish on the future. The economy is continuing to gain strength and U.S. auto sales are still well below normal. Taking all this into consideration, an 8 ½ PE is too low. This doesn't take into consideration the fact that annual U.S. auto sales are still probably 25% less than they should be. Any increase in U.S. sales should go right to Ford's bottom line. With Ford's strong balance sheet, smart product investments, and stable earnings outlook, my guess is that a floor has been put in the stock price and it should be a safe investment going forward if you're able to get in at these prices.

One other thing, management said they would work with analysts to ensure that miscommunication wouldn't affect future earnings estimates. My advice: Forget about the analysts and focus on running the business.

Investors simply need to focus on Alan Mulally's ending quote from the conference call: "2011 will be even better than 2010."
Focus technology to lead
the way in Europe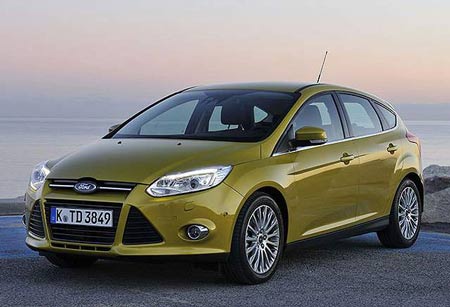 Neil Winton
January 30, 2011

Jerez, Spain- The Ford Focus was acclaimed Car of the Show when it was unveiled in Detroit a year ago, and now the time has come for the car to go out and prove itself in the market place as it is launched simultaneously in Europe and the U.S.
Ford of Europe has designed this new Focus as the company's first global car since the 1990s. Unlike the old Focus, which shared the name in the U.S. but was in fact a cheaper and some say nastier version of the European one, the new car must appeal to buyers in Munich and Minneapolis, Bombay and Bloemfontein, Shanghai and Sao Paulo. Ford has said there is 84 percent commonality between Europe's Focus, and the one made in Wayne for Americans.
One big difference; the U.S. edition won't offer Ford Europe's Crash Avoidance System which is designed to stop collisions using cameras and computers. The idea, pioneered by Ford's old Volvo subsidiary now in Chinese hands, warns of an imminent low-speed collision, typically rear-enders in stop-start urban traffic, and applies the brakes to stop or mitigate damage. Apparently, Ford fears action from lawyers of the tassel-shoed variety in the U.S., acting on claims that it was the system that fouled up, not the driver's lack of concentration.
But the Focus, even the U.S. version, is packed full of technology which Ford says is only currently available on German premium cars like BMW, Mercedes and Audi. This includes Active Park Assist, Lane Keeping Aid (which warns when you stray across lanes on the highway and nudges you back), Torque Vectoring Control (this uses computer power to enhance cornering stability and agility), and a speed limiter. There are Stop-Start systems to save fuel in heavy traffic. All versions in Europe can have cameras which spot the latest speed limits and flash them on to the dashboard, computers which cut the headlight's high beam when it picks up approaching traffic, blind spot alerts to tell drivers a car is overtaking, and adaptive cruise control, which uses radar to cut the car's speed when it approaches a slower one, and automatically accelerates back to the selected speed when it detects the coast is clear.
All this upmarket technology will help the Focus in Europe face down the most popular car, the Volkswagen Golf, and also force the German company to at least match this expensive content. Success for Ford Europe will be measured by the profits it makes for the parent company back in Dearborn.
The Focus looks a bit like a large Ford Fiesta, and it's no bad thing being compared with that little beauty. The Fiesta has done well since going on sale in the U.S. via a factory in Mexico, as Americans look to buy smaller cars, persuaded of their merits by falling disposable incomes and rising gasoline prices. Looking over the Focus, there are some very expensive looking design touches in the headlights and rear light clusters, which might persuade owners of bigger more expensive cars that they won't be losing much by downsizing.
The interior of some of the most expensive models makes you think BMW rather than Ford. Perhaps the least biased comment on the car's qualities came last year at the Detroit Show when evergreen General Motors Vice Chairman Bob Lutz, since retired, said of the Focus — "Pretty impressive. Nice car," as he toured the Ford stand. On the roads here in Southern Spain, the Focus proved itself to be a quiet and fast highway cruiser and was nimble and competent on the back roads. Europeans can choose from 4-cylinder 1.6 liter gasoline engines of varying power, and 1.6 and 2.0 liter diesels. Americans will start with a 2.0 Liter 4-cylinder engine with Twin independent variable camshaft timing, direct injection, and a dual clutch power shift automatic transmission.
Basket case
Initially, the Focus is expected to sell so well in Europe that it will push the best-selling Golf into second place for a year or two. As for Ford of Europe's bottom line, that is a bit less impressive, although compared with its compatriot and financial basket case GM Europe, it is at least in the black.
According to IHS Global Insight auto analyst Ian Fletcher, Ford will sell about 350,000 Focus models in the European Union in 2011, getting on for 10,000 more than the VW Golf, to take first place. Ford will retain the number one spot in 2012, but VW will storm back with its new Golf in 2013. Focus sales will peak at just over 380,000 in 2012, before sliding back down to close to 290,000 in 2016.
This small family car segment is the biggest in Europe, accounting for about 30 percent of total European sales and likely to reach 4.3 million in 2011.
But the key to bigger profits for Ford Europe lies in the fact that this Focus is designed to spawn other models too. Ford will use many of the engines, suspensions and other crucial components to build the C-Max and Grand C-Max minivans, the Kuga SUV and perhaps a convertible. This could add more than 100,000 extra vehicles in a good year to Ford's production, and transform its profitability.
And Ford Europe's moneymaking ability does need to be transformed.
Investment bank Morgan Stanley said in a report last year that Ford Europe would make EBIT (earnings before interest and tax) margins of 1.8 percent this year, and 3.3 percent in 2012.
Not good enough
Professor Ferdinand Dudenhoeffer of the Center for Automotive Research at the University of Duisberg-Essen says he doesn't think this is good enough.
"They (Ford Europe) have to go to EBIT of 5 to 6 percent. Hyundai is a volume seller and it has an EBIT above 5 percent. VW is getting closer to that number. Toyota clearly had been above that number and they will come back after the recall disaster,"Dudenhoeffer said.
Hyundai of South Korea and its subsidiary Kia are storming across Europe with their affordable, well made and classy looking cars. According to IHS Global Insight the Golf-category Hyundai i30 and Kia C'eed now stand at 6th and 9th in the European Union sales league.
Toyota took a hit to its sales after the various recalls and unintended acceleration claims.
Dudenhoeffer is impressed with Ford Europe's ability to make cars efficiently.
"This lower medium (small family car) segment calls for scale economies, and Ford knows how to do that. Ford will market the car aggressively and they will earn money because of the many markets this world car will serve," Dudenhoeffer said.
Dudenhoeffer reckons Ford has been clever to incorporate some upmarket features into the Focus, but despite increasing quality, the car is unlikely to tempt buyers away from small and classy competitors like the BMW 1 series and Audi A3.
Democratize
"Ford is offering high-technology driving assistance features. Ford is the first carmaker to democratize these features. This is a big competitive advantage. Second, the design of the car is great. Third, they will offer good quality. However, I don't think that they will reach Audi A3 or BMW 1 series customers. That is another market. Ford has to compete with the Golf, Astra (from GM Europe's Opel/Vauxhall), Peugeot, Renault (of France) and Hyundai, Toyota. That is the name of the game," said Dudenhoeffer.
Global Insight's Fletcher said, despite the likelihood of sales success, Ford is being attacked from below by the Koreans, and from above by the premium German manufacturers.
"The Ford Focus is being squeezed by the premium A3 and BMW 1 series from above and at the other end by Hyundai and Kia putting upward pressure" Fletcher said.
The Koreans perhaps have the ultimate ace card. Their prices are up to 15 percent cheaper than comparative European ones.
Because European sales are likely to stagnate in 2011, and the industry still retains massive and debilitating overcapacity of around 30 percent, manufacturers will be sorely tempted to instigate price and incentive wars to move the metal. Fletcher is impressed by Ford's efforts to avoid this.
Fair pricing
"Ford has been trying to avoid incentive wars and trying what it calls "fair pricing". It has seen sales dwindle because of that, but in the long run it will probably present better profitability for them. I expect them to produce profitably, but the level of overcapacity in Europe is a big problem," Fletcher said.
Morgan Stanley, in a report, said rumors of a price war in Europe were exaggerated.
"Recent data has shown a tough but stable pricing environment, contrary to market fears of a European pricing war," Morgan Stanley said.
The Focus has a tough mission as it seeks to be all things to all markets. Ford must be hoping that the Focus doesn't go the way of the ill fated European Mondeo in the 1990s which failed its test as a Ford Contour and Mercury Mystique in the U.S, or the unloved little Escort in the 1980s. This time higher gas prices and changing U.S. demands augur better for the latest Focus.
Ford an attractive target
for UAW contract talks
Alisa Priddle / The Detroit News
January 29, 2011
Strong financial results in 2010 make Ford Motor Co. even more attractive as the lead company in negotiations with the United Auto Workers on a new national contract to replace agreements that expire this fall.
Ford today reported 2010 net income of $6.6 billion — its second consecutive year in the black after three years of losses.
The Dearborn-based automaker also said its 40,600 hourly workers would receive on average $5,000 in profit sharing. That is a huge increase from last year's $450, which was the first since 2004. But the checks pale in comparison with $8,000 bonuses in 1999.
General Motors Co. is also expected to announce profit-sharing checks when it releases its financial results for 2010. GM hasn't said when that will come. Chrysler Group LLC, which will report earnings on Monday, is not yet ready to restore the bonuses.
The UAW traditionally chooses one company to establish a pattern contract that the union expects the remaining Detroit-based competitors to follow.
Ford already was considered an obvious choice, because workers are not permitted to strike at GM and Chrysler as part of their bankruptcy restructuring.
Lewis Booth, chief financial officer at Ford, today would not discuss what impact the earnings and profit sharing would have on union talks.
Alan Mulally, Ford's chief executive officer, said he is pleased that workers can share the automaker's good fortunes but cautioned that the company must remain competitive and future bonuses will remain tied to financial performance.
Moody's Investors Service today changed its rating outlook on Ford to "positive" from "stable," expecting the automaker will continue making improvements to its balance sheet that could result in a rating upgrade in the next 12 to 18 months.
"The most significant challenge facing Ford is the need to negotiate a new UAW contract in September," Moody's Senior Vice President Bruce Clark said in a report issued today.
"Ford, unlike General Motors and Chrysler, does not have a no-strike provision in its contract," Clark noted. "Consequently, Moody's believes Ford will likely be selected by the UAW as the target for negotiation of a new contract that will then set the pattern for key elements of contracts ultimately reached with GM and Chrysler."
The one thing that could derail them, he said, "is a new UAW contract that undermines the U.S. industry's new-found cost competitiveness, or that results in a prolonged or expensive strike."


CAW Contact
January 28, 2011
Volume 41, No. 4
---
CAW Reaches Tentative Agreement with CN Rail
The CAW reached a tentative agreement with CN Rail January 24 following a 48-hour marathon negotiation session.
The two sides were facing a strike deadline of Tuesday, January 24 at 12:01 a.m. This around the clock negotiation session was one of several through out the previous week.
"This is a hard-won collective agreement and I commend the master bargaining committee for their perseverance and dedication to resolving the issues important to our members right across the country," said CAW National President Ken Lewenza.
The new contract enjoys the full support of the CAW master bargaining committees, comprised of four different bargaining units. The CAW represents 4,300 workers in shopcraft (skilled trades), office and clerical, mechanical fields as well as owner operators (CNTL).
CN Rail local union leadership came in to Montreal from across the country to review the deal on January 27, before going on to a series of nation-wide ratification meetings.
Details of the agreement will be released upon ratification. Ratification results will be released over the next three weeks.
Governments Must Step in at Navistar, CAW says
Following months of uncertainty, the bargaining committees from CAW Local 35 and CAW Local 127 met with senior management from Navistar January 20 in Windsor, Ontario. The meeting was requested by the union, as part of its ongoing attempt to have Navistar reopen the Chatham truck facility.
The corporation has been demanding massive concessions, significantly reducing the production and jobs at the facility. This facility once employed over 2000 workers and now risks being reduced to less than 100 workers. The corporation maintains that the plant will only be used for cab production, with no trim or paint facilities being utilized. To add insult to injury, the popular Class 8 Prostar and Lonestar, which were engineered and built in Chatham will no longer be built there. These were premium trucks that had top quality and were well received by consumers.

CAW President Ken Lewenza said this is an absolute disgrace, especially given that the corporation received over $63 million from both federal and provincial governments. In addition, it received $40 million of concessions from the workers in the last round of negotiations.
Lewenza said that there was no meaningful discussion January 20, as the corporation maintained their irresponsible position on all outstanding items. The focus of the bargaining committee continues to be to reach a fair and responsible agreement that includes a long term commitment by the employer for jobs in this facility. The plant has not operated since June 2009 and there continues to be more than 800 workers and their families left out in the cold by this multi-national corporation.

Lewenza was adamant that Navistar, and the federal and provincial governments, have an obligation to these workers, their families and the community of Chatham.

"It remains absolutely unacceptable that this corporation received millions of dollars from tax payers and then pulls up stakes and moves the work to Mexico and the United States, leaving the Chatham plant a shell of what it once was," said Lewenza.
"These issues cannot be resolved at the bargaining table. The federal and provincial governments must also answer to the taxpayers, the workers, the retirees and their families, as to why Navistar is allowed to abandon their commitment to this community. The power of government must be used to force Navistar to live up to their obligations to these workers and the City of Chatham," said Lewenza.

There are no future dates scheduled for meetings between the parties.
Human Rights Training
CAW Local 112 members recently participated in a week-long human rights training course at the local hall. Many were members working at Brinks, who joined the union in October 2009.
Deeper Corporate Tax Cuts Could Cost 46,000 Jobs, says CAW
Cutting the corporate tax rate will cost the country jobs, instead of creating them, says CAW President Ken Lewenza in response to claims by Federal Finance Minister Jim Flaherty that low taxes will boost the Canadian economy and employment.
"All that cutting the corporate tax rate will do is drain money from government coffers," said Lewenza. "This new tax cut will reduce federal revenues by $3 billion, a whole lot of money that could be better spent elsewhere. When corporate taxes are cut, it does not guarantee that companies will spend the money on research and development or on hiring more employees."
New research by CAW Economist Jim Stanford proves that cutting corporate tax rates bear little relationship to increased staffing levels or a boost in economic activity.
Corporate tax cuts have very little positive impact on employment, since there is very little change in investment as a result of them. When governments allocate large sums of revenue to corporate tax cuts, that means the money is not available for other priorities - like extending EI benefits for laid-off workers, investing in infrastructure, or supporting public programs through transfer payments (like health care or education), according to Stanford's findings. All of those programs create far more jobs than corporate tax cuts. Therefore, shifting money from EI benefits (or infrastructure or public services) into corporate tax cuts destroys net jobs.

This is confirmed by the federal government's own data. The following table estimates the final impact on GDP of various government spending priorities.
Extending EI benefits has the biggest impact ($1.7 billion in total GDP from each $1 billion in benefits). Cutting corporate taxes has the weakest (just $300 million in new GDP for each $1 billion in tax cuts). By that measure, reducing corporate taxes by $3 billion will generate less than $1 billion in new GDP (or just under 10,000 jobs, based on the current average employment content of Canadian GDP).
If the same funds were spent on extending EI benefits, GDP would expand by over $5 billion - generating 56,000 jobs. The net effect of the tax cut is 46,000 fewer jobs for Canadians.
GDP Impact of Federal Fiscal Measures:

Final Growth of GDP from $1 billion Stimulus

Fiscal Measure

GDP Impact

($bil)

Support to unemployed & low-income

$1.7

Infrastructure investment

$1.6

Housing investment

$1.5

Other spending measures

$1.4

Personal income tax reductions

$1.0

EI premium reductions

$0.6

Corporate income tax reductions

$0.3

Source: Dept. of Finance Canada, Canada's Economic Action Plan Report #6, Table A.1, p. 142, for 3Q 2010.
Over the last number of years, Canada's tax system has shifted dramatically in favour of business, to the disadvantage of individual Canadian tax payers.
Since 2000, corporate income taxes in Canada have been cut 10 times, falling from 29.1 per cent in 2000 (including a 1.1 per cent surtax) to 15 per cent by 2012, a cut of almost half over that 12-year period.

Lewenza says its particularly ironic that Flaherty chose to make his statements at an auto parts plant, a sector which has seen its employment levels plummet during the more than a decade of tax cuts.
In 2000 Canada employed 100,000 workers in auto parts. By 2010, the tax rate fell to 16.5% - yet auto parts employment fell to barely 60,000 - the deeper corporate taxes are cut, the smaller the auto parts industry gets.
AGS (formerly A.G. Simpson), where Minister Flaherty visited this morning, has endured large financial losses through the years of dramatic tax cuts.
"Lower corporate tax rates mean nothing to a company that's losing money," said Lewenza. "Corporate tax cuts will not turn our country's economy in the right direction - our experience has shown the exact opposite."
To view the document How Corporate Tax Cuts Actually Destroy Net Jobs by Jim Stanford, CAW Economist, please visit: http://www.caw.ca/en/9838.htm
CAW Urges Province to Take Control of Belle River Retirement Home
The CAW is requesting Ontario's Minister Responsible for Seniors take over control of a retirement home in Belle River, Ontario where vulnerable residents and the workers who care for them are under stress because pay, taxes, and pension contributions are not being paid.
CAW President Ken Lewenza in a January 21 letter to Sophia Aggelonitis, Ontario's Minister Responsible for Seniors, said the CAW has pursued justice through the arbitration process at the Lachaumiere Retirement Home. The arbitrator has ruled in favour of the CAW regarding outstanding wages and while the company will be ordered to pay the outstanding amounts there is ongoing concern over the care of residents.
"The biggest problem in the eyes of the CAW and CAW Local 2458 is the 63 vulnerable seniors, many of who suffer from severe health related issues from Alzheimer's to diabetes. Who will speak and represent their interests?" Lewenza asked.
"The CAW is requesting the provincial government take over management control of this facility in the interest of the 63 residents. The CAW is also requesting, as the minister responsible for seniors that you, at your earliest opportunity visit Lachaumiere Retirement Home to experience directly the stresses related to those vulnerable residents and extremely dedicated workforce," Lewenza requested.
Ontario Tour on Child Care Funding
Starting January 25 a tour is slated to cross Ontario calling on the provincial government to make affordable child care a public priority.
The tour, which is being organized by The Ontario Coalition for Better Child Care (OCBCC) and the Ontario Federation of Labour (OFL), got underway in Belleville on January 25. From Belleville it will travel to Peterborough, Hamilton, Thunder Bay, Windsor, London, Kitchener, Sudbury and Ottawa.

Without new public investment in the 2011 provincial budget, Ontarians can expect to see child care fees increase from 15 to 30 per cent or suffer the closure of some programs, states a tour media advisory.
"In Ontario, only 20 per cent of children have access to a licensed child care space. Without subsidies like those in Manitoba and Quebec, that reduce fees to affordable levels, many Ontario parents are paying between $40 and $60 a day for each child. At this rate, child care fees can run between $10,000 and $15,000 a year and are often the second highest expense for young families."
More information about the campaign can be found on the Coalition for Better Child Care website at http://www.childcareontario.org/
CAW Welcomes New Members
# Dana Canada Corporation, Chatham, Ontario - 50 new members in CAW Local 127;
# Stock Transportation, Toronto, Ontario - 17 new members in CAW Local 4268;
Ford Reports Largest
Profit in 11 Years
By NICK BUNKLEY
Published: January 28, 2011
DEARBORN, Mich. — The Ford Motor Company said on Friday that it earned $6.6 billion in 2010, its largest profit in 11 years, a result of surging global sales and cost cuts made during a lengthy turnaround plan.
The performance, a substantial reversal from several years ago when Ford appeared to be the sickliest of Detroit's automakers, means the company's 40,600 hourly workers will receive profit-sharing checks averaging $5,000.
The checks, required under Ford's contract with the United Automobile Workers union, total more than $200 million and are the biggest Ford has handed out since 2001.
Ford ended the year with more cash than debt for the first time since before the recession began in 2008. The company eliminated 43 percent of its debt in 2010, though it still owed $19.1 billion.
"Our 2010 results exceeded our expectations, accelerating our transition from fixing the business fundamentals to delivering profitable growth for all," Ford's chief executive, Alan R. Mulally, said in a statement. "We are investing in an unprecedented amount of products, technology and growth in all regions of the world."
In the fourth quarter, Ford earned $190 million, or 5 cents a share, after taking a $960 million charge related to a debt-conversion offer. That compared to earnings of $886 million, or 25 cents a share, in the period a year ago. Its fourth-quarter revenue rose $1.6 billion to $32.5 billion.
Excluding the debt-conversion charge and other one-time items, Ford earned of $1.3 billion, its sixth consecutive operating profit.
The full-year profit — Ford's second consecutive annual profit — _ was equal to $1.66 a share, is more than twice as much as the $2.7 billion, or 86 cents a share, that it earned in 2009 when industry-wide sales were in a historic slump. Revenue for the year rose $4.6 billion, to $120.9 billion.
Analysts have projected that Ford could perform significantly better in the year ahead, on the strength of new models like the Focus sedan that arrives at American dealerships shortly. The company said it expects "continued improvement" in its pretax operating profit and cash flow.
In North America, Ford earned a pretax profit of $5.4 million in 2010, compared to a $639 million loss a year earlier. The U.A.W. profit-sharing checks are based only on the company's performance in the United States, which the company does not report separately.
The checks, to be distributed in March, are the fourth-largest Ford has paid to its workers since profit-sharing was added to the union contract in 1983. The record was $8,000, given out in 2000 when the company had more than 100,000 hourly employees. A year ago, workers got checks averaging $450.
Ford increased its market share in the United States for a second consecutive year, the first time it has achieved that since 1993. It surpassed Toyota, which struggled with quality issues related to numerous recalls, to become the nation's second-largest seller of cars and trucks.
Shares of Ford have doubled in the last year and increased nearly tenfold in two years. They closed at $18.79 Thursday.
Sneak Peek: 2012 Focus Electric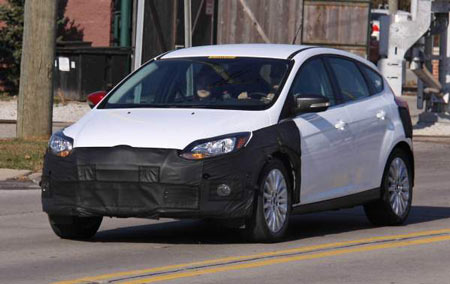 January 27, 2011
Ford has promised several new electric vehicles in its lineup in the next few years, and a tell-tale sign on this prototype's true identity is what it lacks — exhaust pipes.
Judging from the camouflage, we can see that the Focus Electric will be getting a unique front fascia. The charging port is also sporting a small piece of camouflage.
Much like the Chevy Volt, the Focus Electric will use a lithium-ion battery pack, sourced from LG Chem. The battery pack will feature liquid cooling to aide in performance and lifespan of the batteries.Ford hopes to have a driving range of 100 miles.
Watch for the Focus Electric to go on sale in the United States by the end of 2011, and in Europe by 2012.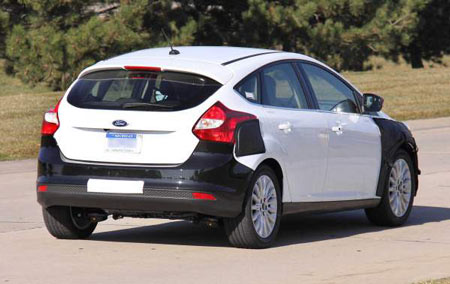 Toyota recalls 1.7 million vehicles

YURI KAGEYAMA
Tokyo— The Associated Press
Globe & Mail
Published Wednesday, Jan. 26, 2011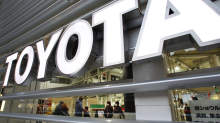 Toyota is recalling nearly 1.7 million cars, the bulk of them in Japan, for various defects that may cause fuel leakage — the latest in quality control woes for the world's No. 1 automaker.
Toyota Motor Corp. said Wednesday it was recalling a wide range of models, including the IS and GS Lexus luxury models in North America and the Avensis sedan and station wagon models in Europe.
There were no accidents suspected of being related to the defects, according to Toyota. Toyota said it had received 77 complaints overseas, 75 of them in North America, and more than 140 in Japan.
The largest number of the affected vehicles was in Japan at nearly 1.3 million — the second-largest auto recall in the nation's history — and involving two different problems.
The biggest recall in Japan was in 2005, also by Toyota, when nearly 1.3 million Corolla cars were recalled for a faulty headlight switch and some other problems, according to the Japanese transport ministry.
The latest quality hitch comes on top of the spate of massive recalls that began in late 2009, mostly in North America and which now cover more than 12 million vehicles.
Koji Endo, auto analyst with Advanced Research Japan Co. in Tokyo, said the latest recall will cost Toyota about 20 billion yen ($240-million U.S.), but that won't dent its earnings performance by much.
"But there is that perception of here we go again, and that hurts Toyota's image, especially in North America," he said.
Toyota is likely trying to be aggressive with recalls, carrying them out quickly before they turn into bigger problems, and so the latest one is not a sign that quality is taking another plunge for the worse at the automaker, Endo said.
Toyota has been struggling to regain its once solid reputation among buyers for producing reliable vehicles. The biggest damage to Toyota's image has been in the U.S. where its response was seen as dallying.
The recalls since late 2009 include defective floor mats and gas pedals that get stuck, some of them suspected of causing unintended acceleration or runaway vehicles.
In one of the problems announced Wednesday, an improper installation of a sensor to measure fuel pressure may cause the sensor to loosen as a result of engine vibration over time, and possibly cause fuel leakage, the company said. That problem also affects 280,000 Lexus cars sold abroad, 255,000 of them in North America and 10,000 in Europe.
Included under that recall are the 2006 through 2007 Lexus GS300/350, 2006 through early 2009 Lexus IS250, and 2006 through early 2008 Lexus IS350 sold in the U.S.
Lexus dealers will inspect the vehicles for fuel leakage and will tighten the fuel pressure sensor with the proper torque, if nothing is leaking. If a leak is confirmed, the gasket between the sensor and the delivery pipe will be replaced, it said.
That same problem was also found in the Crown and Mark X models sold in Japan.
The second problem, which affects 141,000 Avensis cars sold in Europe, and New Zealand, was caused by irregular work on the fuel pipe, which may cause cracks and fuel leakage, Toyota said.
That problem was also found in 16 models sold in Japan, including the Noah subcompact, RAV4 sport-utility vehicle and Wish cars.
In December, Toyota agreed to pay $32.4-million in fines to the U.S. government to settle the investigation into its handling of two recalls. The latest settlement was on top of the $16.4-million fine Toyota paid earlier.
Toyota has stayed popular in Japan, partly because government incentives for green vehicles sent sales of its Prius gasoline-electric hybrid booming.
Chief Executive Akio Toyoda, the grandson of the automaker's founder, has vowed to regain trust and be quicker in responding to customer needs.
Toyota has held the spot of the world's biggest automaker in annual vehicle sales for three years straight, including last year though General Motors was close behind. But some believe that Toyota's relentless drive for growth hurt quality.


Feds open probe into 2010 Fusions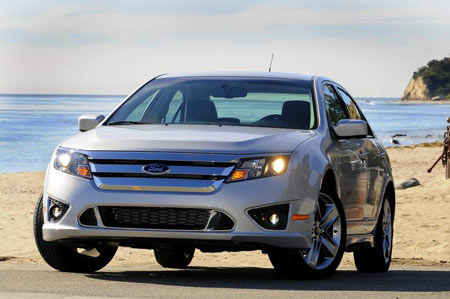 David Shepardson / Detroit News Washington Bureau
January 26, 2011
Washington -- Federal safety regulators have opened a preliminary investigation into 280,000 2010 Ford Fusion vehicles over wheel stability concerns.
The National Highway Traffic Safety Administration said it is reviewing four complaints on 2010 Ford Fusion vehicles that allege wheel stud fractures.
Three complaints belong to the same 22-vehicle fleet but were assigned to different drivers who said they experienced the problem on three separate occasions. All four vehicles had low-mileage -- between 5,000 and 11,000 miles -- and the wheels had never been serviced prior to the incidents.
The four vehicles were equipped with steel wheels and decorative wheel covers with each wheel was affixed via five lug nuts and wheel studs. At least one complaint alleges wheel stud fractures on multiple wheels.
The fractures could result in wheel separation and loss of vehicle control, NHTSA said.
Ford spokesman Wes Sherwood said the Dearborn automaker "is aware of the investigation and will cooperate fully with the government, as we always do."


Lack of engines idles 3,000 Ford workers at Dearborn plant
Alisa Priddle / The Detroit News
January 25, 2011
Ford Motor Co. workers at the Dearborn Truck Plant are on temporary layoff for a week due to a shortage of parts for the V-6 engines offered in the 2011 F-150 pickup.
A parts shortage has affected availability of the 3.7-liter V-6 and the new 3.5-liter EcoBoost V-6, both of which come from Ford's engine plant in Cleveland. They are two of four powertrain choices for the 2011 model year.
The F-150 remains a best-seller for Ford with a nice profit margin.
About 3,000 hourly and salaried workers on three shifts are off the job in Dearborn until Monday, Ford spokesman Todd Nissen said.
While on temporary layoff, the employees will continue to receive unemployment benefits and the company tops that up to approximately 95 percent of their take home pay.
Nissen said Ford policy prohibits it from naming the supplier of the parts.
But the problem is a capacity issue, not a quality issue, he said.
During the sales downturn of the past couple of years, many suppliers cut factories and workers.
"Now we're seeing increased demand, and there have been times where suppliers can't keep up," Nissen said. "It is a sign there is a lot of demand out there."
Analyst Jim Gillette of IHS Automotive in Grand Rapids said being down for a full week due to a part shortage is unusual.
But fallout was expected in the wake of the recent recession. "One fear during the recent debacle was that suppliers had cut so much it would be hard to come back and also that lower tier suppliers would have trouble getting capital (to ramp up production again)," Gillette said.
There have been sporadic shortages such as specialty high-strength steels and rare earth materials, Gillette said. Ford also had a problem several months ago where it could not get a part from Italy that was part of the engine management controller.
Gillette said shortages likely will continue to plague the industry for the rest of the decade as auto sales slowly return to past levels of selling 16 million vehicles annually in the United States. And globally, production is at record levels, even with North America still underperforming.
Ford is working with its supply base to ensure parts makers can meet growing demand as the industry rebounds, Nissen said.
At this time, there are no other vehicles or plants affected by the parts shortage affecting the V-6 engines, he said.
For 2011, the F-150 comes with a choice of the two smaller V-6s or two V-8s: a 5-liter or 6.2-liter.
All but the 3.5-liter turbocharged EcoBoost V-6 went into production last October, and Ford stockpiled trucks for three months leading up to year-end sales of the new pickups.
Ford did not start building the 3.5-liter EcoBoost engine until this month for sale in February.
F-Series sales were up 27.7 percent in 2010, and the automaker expects increased sales with the new engine lineup.


Ford in talks with China to lower cost of importing vehicles
Shruti Singh and Keith Naughton / Bloomberg News
Jan 24, 2011
Ford Motor Co., seeking to boost sales in China, has entered negotiations with Chinese officials to reduce the cost of importing vehicles to that country.
The second-largest U.S. automaker signed an agreement today to begin negotiations with the Chinese commerce ministry, said Stephen Biegun, Ford's vice president of international governmental affairs. Similar talks in 2008 resulted in higher sales of the Ford Edge sport-utility vehicle in China, Biegun said today.
"We are looking for accommodations to build vehicles to U.S. standards" that also meet Chinese safety and environmental requirements, Biegun told reporters at the U.S.-China trade forum in Chicago.
Ford has 2.7 percent of the Chinese market, trailing General Motors Co. and Volkswagen AG, according to researcher J.D. Power & Associates. Dearborn-based Ford is spending $1.5 billion on new factories in Asia, including two new assembly plants and an engine plant in China.


Ford Explorer wins top Detroit
News Readers Choice Award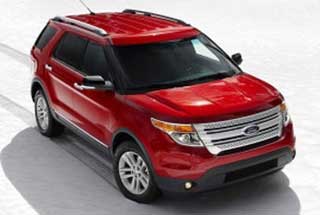 The Detroit News / The Detroit News
January 23, 2011
The seventh annual Detroit News Readers' Choice Awards were presented Friday during a Detroit Economic Club luncheon at Cobo Center.
The all-new Ford Explorer was named Best of Show in the contest, judged by 100 Detroit News readers who were chosen from mail-in entries.
The judges toured the North American International Auto Show last week and selected their favorite vehicles in 10 categories.
These are the only awards chosen by people visiting the auto show.
Readers Choice Awards
Best of Show: Ford Explorer
Sexiest: Audi Spyder
Best Future Fantasy : Ford Vertrek
Most Earth Friendly: Chevrolet Volt
Best Family Hauler: Chrysler Town & Country
Most Luxurious: Bentley Mulsanne
Best Curves: Chevy Corvette
Most Awesome Off Road: Jeep Wrangler
Most Innovative: Chevy Volt
Best Value: Chevrolet Cruze
UAW's King uses gala with
Chinese to argue for union
David Shepardson / Detroit News Washington Bureau
Jan 21, 2011
Washington —To hear him tell it, Bob King was all business — or, more accurately, all union — when he attended a state dinner at the White House for the Chinese president. Reporting back to union activists attending a four-day conference in Washington on Thursday, King said he saw Wednesday night's event as an "organizing opportunity."
The dinner, he said, gave him the chance to lobby China's deputy premier to allow that country's workers to unionize; ask Secretary of State Hillary Rodham Clinton about "getting together and talking about global labor rights"; and appeal to former President Jimmy Carter for help in the UAW's attempts to organize U.S. workers at foreign-owned auto plants.
"I tried to do it respectfully, but I said what's in my heart: Collective bargaining rights are needed in China and if there's any way that we in the UAW could help support and train people on collective bargaining we're happy to do that," King said of his chat with the Chinese official.
"I thought he might be offended but he was more receptive than I thought."
Independent trade unions are illegal in China, but the country has state-run unions through the All China Federation of Trade. Workers who strike over pay or working conditions often are fired, and labor organizers are often imprisoned, according to human rights groups.
King, who doffed his union jacket in favor of a tuxedo for the dinner, said Clinton "was very anxious" to accept his invitation to talk about global labor rights.
The UAW wants foreign-owned auto plants in the United States to endorse the union's principals for fair bargaining among American workers, and King appealed to Jimmy and Rosalyn Carter for their support.
He noted that the Carter Center the couple founded helps oversee foreign elections.
"How can we have the moral high ground to go to other countries of the world and talk about a fair election process and we do not allow workers in workplaces in America to have a fair election?" King asked.
Just in case any of those attending the union conference questioned his inclusion on the elite White House guest list, King said he was focused on the UAW's future.
"I want to be very, very clear on this: I was only invited because I represent you," he said.
UAW: Toyota under consideration as organizing target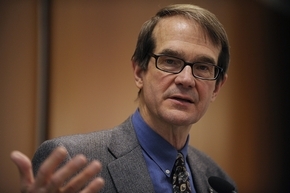 David Shepardson / Detroit News Washington Bureau
January 20, 2011
Washington — In its quest to organize the U.S. employees of foreign automakers, the United Auto Workers union said Wednesday it is planning broad-based protests against companies that don't agree to the union's principles for fair bargaining.The union, whose U.S. membership dropped precipitously with the decline of the domestic auto industry, intends to hire a former top Obama campaign adviser with Internet expertise to help mobilize its effort.
The UAW says it intends to call protests at dealerships around the world, at the headquarters of foreign automakers, and even on Wall Street.
At a conference in Washington, UAW President Bob King said the union hasn't picked a target automaker for its organizing efforts. But he acknowledged that Toyota Motor Corp. is among those under consideration.
He said a target would be set within 90 days.
"This is about whether we survive as a meaningful force in America or not," King said of the UAW.
The union is urging foreign automakers to agree to a set of 11 "fair bargaining" principles that will allow it to try to organize workers at plants in the United States without threats or intimidation.
So far, none has agreed.
During visits to Capitol Hill Wednesday, more than 1,000 union members and retirees urged lawmakers to back the principles.
Richard Bensinger, director of the UAW's organizing department, told the conference that when the union picks its protest target, it will let the whole world know.
"We'll be on in D.C. We'll be at Geneva at the (International Monetary Fund) and I think we'll be on Wall Street," Bensinger told hundreds of UAW members and retirees.
"Investors might want to know who the focus of this is going to be. There will be actions at corporate headquarters, at auto shows."
Noting many automakers advertise at Super Bowls or have large events, Bensinger said the UAW will follow suit. "We're going to have some big events at their big events," he said.
Thousands to be recruited

The UAW, Bensinger said, will recruit supporters from "college campuses around the world. We will be rebranding the companies to inform students at every campus at every country. …"We will recruit thousands — not hundreds — but thousands of activists, retirees and members globally in the United States and Canada, but also in Brazil, China and in other countries."
UAW Secretary Treasurer Dennis Williams said the union will recruit people from "Korea, from Japan, from India and around the globe to assist us and we will train them to go back to their countries and join us in this fight — regardless of (whether) it's Hyundai, or it's Toyota or whomever it may be."
Neither auto parts suppliers nor dealers across the globe will be spared, Bensinger said. "It will be wherever their cars are sold," he said.
The union will have a strategy to target parts suppliers because "the majority of jobs are in the suppliers," Bensinger said.
Toyota leaves it to workers
Augmenting old-style union protests with new media, the UAW plans to hire Andrew Bleeker as a consultant to the organizing effort.
Bleeker was the new media director for President Barack Obama's inaugural committee in 2008 and directed Internet advertising for Obama for America as head of the campaign's online marketing.
"We will be all over the Internet in all sorts of creative ways," Bensinger said.
Toyota maintains the question of unionization is up to its workers, not the company.
But the Japanese automaker doesn't see the need for a union as a go-between.
"We provide competitive wages and benefits, and we have open communications throughout the company," Steve St. Angelo, Toyota's North American quality chief, said last week.
Ford commits $400M to
Missouri assembly plant
The Detroit News
Jan 19, 2010
Ford Motor Co. said today it plans to invest $400 million in its 60-year-old Claycomo, Mo., assembly plant over the next two years to build a new model alongside its popular F-150 truck.
All 3,750 hourly workers at the plant, in suburban Kansas City, will be retained, Ford said. It did not reveal when production would begin, or the vehicle's name.
In a special session last year, Missouri lawmakers granted Ford tax breaks after the Dearborn-based automaker announced it would move production of its Escape small SUV production from Claycomo to Kentucky.
United Auto Workers union members joined Ford executives, business leaders, local officials and Gov. Jay Nixon in announcing the project today.
"Today's announcement ensures that next-generation vehicles will be built right here in Missouri, by the best workforce in the country," said Nixon. "Last year, we came together to pass the Missouri Manufacturing Jobs Act to help our state compete for the production jobs of the future.That hard work paid off.For thousands of employees at Ford's Claycomo plant, and thousands more at suppliers across Missouri, this news is a big win.We'll be building the vehicles of the future right here in the Show-Me State."
UAW Vice President Jimmy Settles, who directs the union's National Ford Department, said in a prepared statement that "at least 3,750 direct jobs will be retained here, along with the thousands of other jobs and families supported by this plant."
In a statement issued by the company, Ford President of the Americas Mark Fields said the "investment and promise of a new vehicle to be built in Kansas City reinforces Ford's commitment to U.S. manufacturing and American jobs.
"Investing in our plants, products and people is critical to Ford's ability to compete with the best in the business," he said.
"Ford is committed to doing everything it takes to work with its partners, including the United Auto Workers, to remain competitive."
The Kansas City Assembly Plant is the fourth North American facility Ford is retooling for production of new vehicles that the automaker said are "at the heart of an increasingly balanced lineup of cars, trucks and utilities."
Bonus lies at heart of UAW talks
Daniel Howes
January 18, 2011

Behind the back-and-forth over whether at least two of Detroit's automakers will issue profit-sharing checks to hourly workers for 2010 (they will) and how generous they'll be (very) is the makings of an intricate kabuki likely to dramatically change the way the companies pay employees.
Not because there never again will be base pay raises, though salaried employees at Ford Motor Co. could be forgiven for thinking so after Americas President Mark Fields' memo declaring no increases in 2011 despite the automaker's most profitable year, or nearly so, last year.
But because the searing experience of the past three years enabled Detroit to even its labor costs with foreign-owned rivals operating in the United States — a target they'd sought for years but despaired of ever reaching. Not anymore.
That accomplished fact, stronger financials and credible vehicle lineups create the possibility that this year's contract talks with the United Auto Workers could prove to be a watershed for how the companies compensate their employees and whether the union could bolster its case for organizing nonunion plants in the South.
This isn't all new. Four years ago, before the Great Recession accelerated Detroit's unraveling, Ford CEO Alan Mulally outlined for The Detroit News his one-bonus-plan-for-all concept: "It's about everybody knowing the business realities, everybody knowing what our plan is to deal with it."
Components of a richer bonus plan for union members could include targets for cost, cash flow, customer satisfaction, profitability, market share and quality. No wonder Mulally and General Motors Co.'s North American president, Mark Reuss, used the press days at the Detroit auto show to underscore their hope of tying future profit-sharing payouts to improving quality metrics.
They're framing the coming debate. It's why neither Ford nor GM is increasing base pay rates for salaried workers this year, relying instead on bonus payouts tied to profitability and other metrics. It's why UAW President Bob King is publicly demonstrating openness to talk of bargaining enriched profit-sharing plans for his members: He understands that keeping fixed costs under control, even as bonus plans are tied more tightly to performance, could be a win-win for a steadily shrinking UAW.
How? Companies with more competitive fixed costs and broader programs of variable pay are less likely to cut jobs during tough times and more likely to pay fatter bonuses in good times, partly because the lower costs enable them to book richer profits. That's how hourly workers at Toyota Motor Corp. plants down South mostly kept their jobs and kept pace with their UAW counterparts through much of the past decade.
Which gets to King's aspirations to organize nonunion autoworkers. As tough a sell as that would be, a precedent-setting pact on bonuses for UAW members might help his cause by making a statement to skeptical nonunion autoworkers — namely, that Detroit and the UAW really are more determined than ever to be competitive.
UAW members to
lobby on Capitol Hill
David Shepardson / Detroit News Washington
January 16, 2011
Washington — More than 1,000 active and retired United Auto Workers members will hit Capitol Hill this week, lobbying on behalf of the Detroit union.
The four-day conference kicks off Monday with a speech by UAW President Bob King.
Aides said King plans to talk about the union's efforts to convince foreign automakers to agree to principles making it easier for workers to agree to form a union. King has threatened to "expose" companies who don't agree as "human rights violators."
The National Community Action Program Legislative Conference will feature speeches by several prominent Democrats, other union leaders and MSNBC talk show host Ed Schultz.
The UAW has considerable clout in the Democratic party. In the 2010 election cycle, the union spent $10.1 million through its political action committee, according to the Center for Responsive Politics. That was down from $13.1 million in the 2008 election.
The center said that 100 percent of the union's 2010 federal donations — $1.4 million — went to Democrats. The funds come from voluntary contributions by members and retirees.
Much of its influence comes from its organizing efforts — and getting members and retirees to the polls. In the 2008 presidential election, one of the final stops of the campaign by then-Sen. Barack Obama was to a UAW phone bank in Indiana.
The union said in a statement that delegates from across the United States, Canada and Puerto Rico "will discuss the union's legislative and political priorities for the coming year, meet with members of Congress to advocate on behalf of working families and prepare for the union's 2012 electoral campaign."The UAW has been more active in Washington recently, and endorsed a compromise Korea Free Trade Agreement over the objections of other unions.
King met with President Obama in December along with other labor leaders and had a private meeting with Vice President Joe Biden in November.
Among the other speakers: House Minority Leader Nancy Pelosi, D-Calif; Rep. Jim Clyburn, D-S.C.; Rep. George Miller, D-Calif.; and Rep. Luis Gutierrez, D-Ill.
Also speaking are AFL-CIO President Richard Trumka, SEIU President Mary Kay Henry and Communication Workers of America President Larry Cohen.
The event usually features well-known Democrats.
At the 2008 conference, the late U.S. Sen. Edward Kennedy, D-Mass., rallied UAW members.
He reminded members of the service of his two brothers on House and Senate labor committees, as well as his son, Patrick, and nephew, Joe.
"That's 82 years of Kennedys for labor," he said. "I don't intend to give up as long as I have a voice and a vote."
Will Bill Ford's big bet
help save the planet?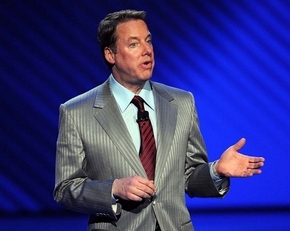 By Tony Van Alphen - Toronto Star
Jan 15, 2011
DETROIT—Bill Ford has got a lot on the line.
Most of his auto industry rivals have a few new green cars in showrooms or in the works. Ford and the iconic automaker that bears his family's name just introduced ten more as he takes the company for a momentous ride into the night without headlights.
The youthful 53-year-old executive chairman and great grandson of the company's founder is making a big bet that the ride will secure the automaker's future and his own legacy.
Ford, a longstanding environmental activist, felt good the other day after the company made a big splash with the unveiling of the cars at the North American International Auto Show.
But he tempered his enthusiasm with the harsh reality that no one really knows where it will all end up because of a myriad of daunting issues in play.
Will the energy for electric cars and hybrids cause more pollution than the emission reductions from the vehicles ?
How much more money will automakers need to spend and lose in meeting government fuel efficiency goals for cars that consumers might not buy?
What will be the tipping point for oil and gas prices before enough consumers switch to green cars so automakers can achieve economies of scale and earn a profit?
How much will governments contribute in incentives—and for how long—to spark viable green car sales ?
That's just the beginning. Will technology move fast enough to lower expensive battery costs and extend distances to meet the needs of enough consumers ? Do biofuels have a future ? How much can the weight of a car be reduced economically ?
"It's a long journey and we're not where we need to be yet," Ford told reporters over dinner this week at the upscale Rattlesnake Club here. "We're embarking upon something that is very much different for our industry. It's way to early to tell what the acceptance will be.
"And anyone who makes a prediction is just throwing darts. We just don't know."
Ford does know it's costing his company a lot of money with little certainty about the financial payback. Toyota, which has been selling gasoline-electric hybrids for a decade, is still waiting for the windfall — volumes have only grown incrementally as a percentage of business.
Sergio Marchionne, chief executive officer of Chrysler and European partner Fiat SpA, recently described cars with alternative energy as "exotic." He thinks the pursuit of developing them is too costly for his companies and is emphasizing improvements in fuel efficiency of internal combustion engines instead.
Ford, whose family controls the automaker through multiple voting shares, is still working on improving gasoline engines which his great grandfather harnessed into a personal form of transportation more than a century ago. It put the world on wheels.
Bill Ford is now at the forefront, with a few other automakers such as Toyota, Honda, Nissan and General Motors in the hard push toward alternatives that could fundamentally change cars. It could also help save the planet.
"What we do know is there is no one bullet," he said about the number of alternatives and solutions that the industry is trying to embrace.
Ford graduated with a degree in history from Princeton University and earned a master of science in management studies at the Massachusetts Institute of Technology. He held a variety of posts at Ford and took over as chief executive in 2001 after growing family concerns about the company's losses and direction.
Ford was an insider who thought like an outsider with a green touch. He made bold predictions about the company's future electric car and hybrid sales. But his rosy forecasts raised the ire of environmentalists when the company didn't come close to meeting those targets.
In 2006, Ford concluded he couldn't turn the company around as losses mounted. He needed help and fired himself.
Ford picked an outsider with a different set of skills to fix the company. The selection of Alan Mulally from aircraft giant Boeing turned out to be a master stroke.
Mulally focused on cutting production costs, investing in fuel-efficient vehicles, filling serious gaps in the car lineup and changing management practices. He also mortgaged the company's assets to borrow money for the job and didn't ask for public aid when industry sales crashed in 2008 and 2009.
The company is now in the third year of a remarkable turnaround. It has moved up to No.2 from fourth place in the U.S. and roared to the top of the market in Canada for the first time in more than half a century.
The company now also wants to be ahead of the curve on green cars. In the past, it was hard for Bill Ford to win arguments with executives internally when gas guzzling trucks and sport utility vehicles accounted for most of the profits. They laughed at him about the idea of a dedicated eco fuel tax — one has been implemented in several European countries — aimed at driving people into smaller cars that produce lower emissions.
But Ford, who looks and talks like he would be more at ease at a neighbourhood barbecue than at a board of trade event, always had a healthy skepticism about conventional wisdom in the auto industry.
And after years of battling forces inside and outside the company over the merits of building more environmentally-friendly vehicles, Ford is now personally prevailing and become somewhat of a company visionary.
"One thing we do know is the technology is ready for prime time," said Ford, showing his unbridled optimism.
Veteran industry analyst Dennis DesRosiers watched the automaker's presentation including the unveiling of the Ford Focus electric car and the C-Max hybrid at the show, and expressed amazement about the number of new green vehicles that the company plans to produce from the same platform in numerous countries.
"Wow," DesRosiers said after viewing the company's show presentation. "It really opened our eyes on where this company is going."
At the same time, Ford stressed over dinner that the industry needs more direction, clarity and help, particularly from governments, to navigate the road ahead.
He has urged Washington for more than three years to craft a national energy policy with input from the industry to figure out how to support an efficient infrastructure so motorists are comfortable about adequate recharging sources.
The industry and consumers also need some idea how much they can expect in tax credits to buy the vehicles until sales gain traction and production and development costs decline.
"We've placed a big bet . . . We now do need some national leadership," he said about an energy policy to guide the industry.
Ford said he realizes those questions on infrastructure and consumer incentives leave Washington in a dilemma. The U.S. government, which might want to help, is wrestling with a huge deficit and other pressing demands for public money, he said.
He also noted lawmakers want to avoid a situation where they seem to be subsidizing wealthy people, who initially are the primary buyers of costly-to develop, and therefore expensive, hybrids and electric vehicles.
Some individual U.S. states and Canadian provinces are currently setting their own programs and policies which don't give the industry any uniformity and can become chaotic, Ford said.
Furthermore, Ford said governments have to come to grips with what sources of public power will charge autos.
"If coal fired power plants are providing the energy for cars, how much progress has the nation made?," he asked, alluding to the possibility that emissions could actually increase.
While the automaker steers through the multitude of issues involving green cars, developing even better internal combustion engines and reducing weight to improve fuel economy, Ford is also looking ahead at other potential bumps ahead for the industry.
For example, Ford senses possible trouble for the industry as major urban centres become more densely populated with traffic gridlock and little space for parking cars. Ford has urged company staff to start looking at such issues and how the automaker could gain an edge by providing other modes of personal transportation for commuters.
"The idea of two cars in every garage is gone," he said about megacities where space for automobiles is diminishing. "There won't even be room for a garage."
But Ford said it doesn't necessarily mean the decline or end of the car.
"The fact it is changing is great but doesn't make it any less relevant," he said. "It's going to be a very interesting journey. It's going to be fun.
Finalists named for Canadian
Car of the Year award
Toronto Star
Jan 15, 2011
The Automobile Journalists Association of Canada has announced the top three finalists in three overall award categories – and it's a tight race overall.
The news came Thursday during media day at the Montreal International Auto Show.
The top three finalists in the three overall award categories is as follows:
2011 Canadian Car of the Year:
Chevrolet Cruze
Ford Fiesta
Volkswagen Jetta TDI Clean
2011 Canadian Utility Vehicle of the Year:
Ford Edge
Hyundai Tucson
Volkswagen Touareg
2011 Best New Design:
Audi R8 Spyder
Jaguar XJ Supercharged
Mercedes-Benz SLS AMG
The three winners will be declared Thursday, Feb. 17, at the Canadian International Auto Show in Toronto.
Seventy of Canada's top automotive journalists spent four intensive days in Niagara-on-the-Lake conducting back-to-back comparative testing of 144 new 2011 vehicles to whittle down the finalists.
Ford says no merit
pay increases in 2011
* Ford determines pay is competitive
* Automaker will still distribute bonuses
DETROIT, Jan 14 (Reuters) - Ford Motor Co said on Thursday that there would be no merit pay increases in 2011 for salaried workers in the United States and Canada, a company spokeswoman said.
The No. 2 U.S. automaker by sales determined that its pay is competitive with other companies that it considers comparable, including General Motors Co and Chrysler Group LLC .
Ford will still mete out bonuses in 2011, Ford spokeswoman Marcey Evans said. Ford made merit pay increases in 2010.

Ford said it determined this year that its pay was on par with the compensation packages offered at more than 20 other companies that it considers comparable on the basis of financial metrics, employee size and type of work.

These companies include diversified manufacturer 3M Co, technology and services provider International Business Machines Corp., Johnson & Johnson , which makes Band-Aid adhesives and Listerine mouthwash.

"Our base salaries are competitive with those companies and since they are competitive, the decision was made not to make merit pay increases this year," Evans said.

The announcement on pay was made on Thursday in an e-mail sent to salaried employees by Mark Fields, who heads Ford's operations in North and South America.

Ford has more than 20,000 salaried employees in the United States and Canada.


'Mad Money' host Jim Cramer praises Ford at live taping

Stock expert calls Mulally 'brilliant CEO'
Brian J. OConnor / Detroit News Finance Editor
January 14, 2011
Dearborn — The stock of Ford Motor Co. hit a new 52-week high Wednesday — and so did the morale of about 200 Ford workers who heard TV stock guru Jim Cramer praise their CEO, their cars and trucks and hard work at turning around the carmaker.
Cramer kicked off a live taping of his CNBC show "Mad Money" at Ford's Dearborn Truck Plant as part of an "Invest in America" effort, highlighting the stocks of U.S. companies that are poised for a comeback.
"Welcome to the heart of American manufacturing," he told viewers. "Welcome to Dearborn, Michigan!" He called Ford "a stock that's at the leading edge of the bull market."
Cramer said his intent is to inspire confidence in investors who've pulled out of stocks and are sitting on the sidelines as the market recovers.
"So much money came out of the stock market that it's going to take a long time before it finds its way back," Cramer said before Wednesday's taping. "I think that's a mistake."
He added that he expects the market to go up 15 percent by the end of the year. "People should be buying stocks."
And especially the stocks "Mad Money" highlights. Of the 16 stocks in Cramer's Invest in America portfolio, all are up since being added to his list between December 2009 and last September. The average gain is 24 percent, with the smallest gain, 3 percent, coming from 3M Co. and the biggest, a whopping 102 percent since December 2009, posted by Ford.
Cramer recommended the stock when it was around $9 a share; Wednesday it closed at $18.71.
"Invest in America is up 24 percent since we started, and the S&P 500 index is up 14 percent," Cramer noted. "It's a feel good story that's making you money."
Ford workers were randomly selected to attend the taping on a makeshift stage on the floor where F-150 pickups are made. Employees from the body shop, human resources, recruiting and other departments cheered Cramer's effusive praise for Ford, especially when he noted that it hadn't taken bailout money. They whooped his "Booyah!" catch-phrase when he added that Ford shares could go to $36. "It's great for the company," said Tiffany Orange, a human resources manager. The 39-year-old Novi resident was one of several who played a "lightning round" with Cramer. She asked about Sprint Nextel Corp., and was told shares of Verizon Communications Inc. would be a better bet.
Others quizzed him on stocks of tech companies, fertilizer manufacturers, sporting goods retailers and Ford.
Cramer is a big fan of Ford and CEO Alan Mulally, calling him "a brilliant, transformative CEO" who's largely credited with making its turnaround plan succeed. Mulally appeared on the show to wild applause, reiterating Ford's projections for higher earnings and cash flow this year, and efforts to get the company's bonds back to an investment-grade rating.
Part of the reason Ford has done so well, Cramer noted, is that the auto industry meltdown sent the stock to a very low level on fears that Ford might join General Motors Corp. and Chrysler LLC in bankruptcy, and wipe out shareholders.
Cramer said he's following the reconstituted General Motors Co. since its public offering last fall.
"I think GM is four years behind Ford, so there's a lot of catching up to do. GM will make a lot of money. I like the stock," he said.
In the long run, he sees Ford overtaking GM in market share.
The last time he visited Michigan, a trip to Ann Arbor, Cramer was more a fan of Toyota Motor Co. Now he's soured on Toyota because of its vehicle recalls and PR debacle.
"We discovered that Toyota, in the end, puts its pants on one leg at a time, like any other company," he said.
One carmaker that's never been on his hot list is Chrysler, in all its iterations, and even though it's owned by Fiat, it still doesn't get him excited. "There's nothing there," Cramer said flatly.
A reformed journalist, the "Mad Money" host and successful hedge fund manager once lived in his car when he was a scuffling reporter, a point the show's producers asked Ford recruiter Jennifer Blackledge to mention when she asked about investing in auto battery technology firms.
"I was a nervous wreck," said Blackledge, 40, of Trenton. "My husband is a big 'Mad Money' fan, and I started watching because it's on all the time at our house."
As the lights came up and the cameras focused on Cramer questioning Blackledge, she smiled and asked, "At one point I know you lived in your car. Can I ask what it was?"
Cramer grinned and gave an answer that showed how far both he and the Dearborn carmaker have come: "A '77 Ford Fairmont."


CAW CONTACT
Volume 41, No. 2
January 14, 2011
First Agreement at Dana Holdings in Chatham
CAW Local 127 members at auto parts maker Dana in Chatham, Ontario have overwhelmingly approved a first contract, which includes wage and pension improvements and resists a two-tier wage system.
The workers voted 92 per cent in favour of the three-year agreement, which includes lump sum gains in year one and two and a two per cent raise in year three. The agreement also includes Paid Education Leave, a Womens' Advocate, as well as severance and plant closure language. It also resolves seniority issues and adds recall rights.
Plant chairperson Fred Smids said the solidarity of the membership and hard work of the bargaining committee ensured a flexible, fair and equitable agreement was hammered out. "This is an agreement that will help ensure a strong future for the company in Chatham and greater job security for our membership," said Smids.
CAW Local 127 President Aaron Neaves said these workers decided they needed a union and have now overwhelmingly voted on a new contract, which promises to be the foundation for a stronger future. "This is a good step forward for these workers."
The CAW represents approximately 50 workers at the plant, which produces automotive heat shields. After a lengthy organizing drive the bargaining unit was certified in the fall of 2010.
Workers at CN and CP Rail Vote to Strike, if Necessary
Workers have overwhelmingly voted to take strike action if necessary at both CN and CP Rail as negotiations with the companies continue and the deadline approaches.
Workers at CN make up four different CAW bargaining units and have voted in favour of a strike
if necessary, as follows:
Local 100 - 95 per cent
Council 4000 (office and clerical) - 82 per cent
Council 4000 (mechanical) -100 per cent
Council 4000 CNTL (owner operators) - 93 per cent
The CN strike deadline is Tuesday, January 25 at 12:01 a.m. The CAW represents 4,300 workers at CN in all bargaining units combined.
Workers at CP, represented by CAW Local 101, voted 89 per cent in favour of going on strike. The strike deadline is Tuesday, February 8 at 12:01 a.m. The CAW represents 2,100 workers at CP.
CAW President Ken Lewenza said that negotiations with both companies have been challenging so far with each demanding concessions of the workers. "Our members have spoken loudly and clearly about their issues and concerns and this high strike vote is a strong indication that our members are absolutely serious in addressing these concerns at the bargaining table," said Lewenza.
"Workers at CN and CP will enjoy the full support of the union as they fight concessionary demands and secure a decent contract."
The bargaining committees at both CN and CP thanked the membership for their solid support and remain determined to reach a fair and equitable settlement on behalf of their respective members.
The voting took place in meetings right across the country over the last week. Negotiations with both companies commenced in October.
CAW Presses For New Investment in Chrysler's Brampton Facility
Chrysler Canada officially launched two redesigned cars at its Brampton, Ontario assembly plant January 7 at a ceremony where CAW leadership continued to press for a new paint shop at the facility.
The company was announcing the launch of a new generation of the Chrysler 300 and the Dodge Charger.
CAW President Ken Lewenza urged Chrysler Group Chief Executive Officer Sergio Marchionne to move ahead with the paint shop, which could cost up to $400 million.
"This is my vision and the vision of the CAW, not an announcement," said Lewenza in comments to Marchionne. "I'm asking you one more time. We absolutely need a paint shop."
CAW Local 1285 and the bargaining committee continue to raise the issue of a new paint shop as a priority for the Brampton plant. The plant employs approximately 2,900 workers on two shifts. A third shift would mean up to 1,000 more jobs.
New CAW-Sam Gindin Chair in Social Justice and Democracy
Labour rights activist Winnie Ng is the new CAW-Sam Gindin Chair in Social Justice and Democracy at Ryerson University in Toronto.
The chair's mandate is to promote interaction between social justice activists and academics at Ryerson. Ng will build on the work of inaugural chair Judy Rebick, journalist, author and activist, who was first appointed in 2002.
"Winnie was selected not only for her extensive experience in the social justice field, but also for her research interests in anti-racism, equality, and coalition and capacity building," Mark Lovewell, interim dean Ryerson faculty of arts, said in a statement.
Ng has championed the rights of workers through involvement with various labour organizations and networks for more than three decades. She has served as acting executive assistant to the president of the Toronto and York Region Labour Council, acting executive director of the Labour Education Centre and for eight years, the Canadian Labour Congress' Ontario regional director.
Ng holds an MA and PhD from the Ontario Institute for Studies in Education at the University of Toronto.
CAW President Ken Lewenza said Ng brings years of activism and experience in building coalitions and bringing groups together on social justice causes. "Winnie will ensure that the CAW-Sam Gindin Chair continues to make progress on some of the most important issues and causes facing our communities."

"I'm really honoured and excited with this appointment," said Ng. "It is an extension of our labour and community activism onto the university campus.
I see a great potential and possibility in working closely with students, young workers and inspiring a new generation of social justice activists. In these times of jobless recovery, growing poverty, and the widening gap of inequalities, it is even more critical for us to cut through the barriers and re-imagine new ways of solidarity and movement building," Ng said.
Ng has been active helping new Canadian and immigrant workers with issues surrounding worker rights. She was instrumental in helping PMP workers fight for their rights after the workers were devastated by the news their employer was closing their plants in the summer of 2008 in the Greater Toronto area without notice.
The CAW-Sam Gindin Chair was launched in 2002 with support from the CAW. It is named after Sam Gindin, a CAW economist and activist who was an assistant to former CAW presidents Bob White and Buzz Hargrove.
CAW Rallies in Support of Locked Out Airport Limo Drivers
CAW members and supporters demonstrated January 10 at Toronto's Pearson International Airport to demand an end to the lockout of 200 airport limo drivers, who have been off the job for more than a month.
The drivers are employed by McIntosh, Air Cab and Aaroport – all of which are owned by the McIntosh Group of Companies and have been locked out of their jobs since December 1.
The rally started at Airport Road and American Drive in Mississauga and then proceeded to Terminals 1 and 3.
The company owner has refused to issue drivers the requisite provincial registration stickers, effectively locking the workers out of their cars and their jobs. CAW President Ken Lewenza said that the company owner has demonstrated a complete disregard for the limo drivers, leaving negotiations after demanding an increase to already highly-inflated fees collected by the company.
CAW Member Pension Trustees

The trustees of the newly formed Canadian Auto Carriers and Logistics Pension Plan held their inaugural meeting December 22 in Toronto. The trustees are CAW members who had been nominated by their locals. From left to right are CAW National Representative Corey Vermey; Luc Girardin, Local 1044; Frank Bernardi, Local 1285; Mark Bourdeau, Local 444; Brian Chapman, Local 27 and Dave McPherson of Local 222
CAW Calls for Reversal of Ban on Gay Straight Alliances
CAW President Ken Lewenza is calling on the Halton Catholic District School Board to reverse its ban on the formation of Gay Straight Alliance groups in its high schools.
In a letter to the Halton Catholic District School Board, Lewenza said GSAs are essential to promoting safe and respectful learning for all students.

Banning GSAs "will further isolate lesbian, gay, bisexual, transgendered and queer students and students of same gender families. LGBTQ youth who routinely hear homophobic or transphobic comments need a safe place to turn," writes Lewenza.
"Research has shown that LGBTQ students who are feeling isolated and bullied are three to four times more likely to attempt suicide, have increased rates of depression, higher rates of being victims of discrimination and violence and higher school drop out rates."
Lewenza also points out that in the province of Ontario, Catholic school boards are publicly funded and therefore should be mandated to follow policies set out by the Ontario government, including the acceptance and promotion of Gay Straight Alliances in schools.
The union has a history of defending the rights of LGBTQ people, and recently passed a statement condemning bullying of LGBTQ youth, available at: http://www.caw.ca/en/9526.htm
The CAW represents 200,000 workers across the country, including thousands of workers (and parents) in the Halton region. A number of CAW local unions in the region have already sent or plan to send letters to the Halton Catholic District School Board also.
To read the full letter, please visit: http://www.caw.ca/en/9783.htm
CAW Welcomes New Members
► St. Gabriel's Villa, Chelmsford, Ontario – 150 new members in CAW Local 598;


Auto Rebound Pays
Dividend to Work Force

By BILL VLASIC and NICK BUNKLEY
January 13, 2011

DETROIT — The sweeping overhaul and surprising recovery of the American auto industry is about to pay off handsomely for the blue-collar workers at Ford and General Motors.
The two big Detroit carmakers will announce profit-sharing checks this month for their hourly workers, perhaps the largest in a decade, company officials and industry analysts say.
While the payouts — expected to top $5,000 at Ford — underscore the turnaround being celebrated at the Detroit auto show this week, they also foreshadow the enormous challenge awaiting the rebounding companies: how to maintain and build on their financial health while keeping their historically restive work force in line.
All three Detroit car companies are preparing to negotiate new contracts with the United Automobile Workers union this summer. Hovering over the talks will be both the dark days leading up to the federal bailouts of G.M. and Chrysler in 2009, and the renewed sense of optimism permeating the domestic industry.
With sales rising and promising new vehicles on the way, the automakers are solidly positioned for future profits. But in the past, Detroit has tended to reward workers in good times, only to demand givebacks when fortunes changed.
Labor talks in Detroit are a ritual in which both sides talk tough and ultimately square off on the hard issues of wages and benefits. But there are some early indications that this year might be different, and that practical considerations about the industry's overall competitiveness could replace the combative tone of previous negotiations.
The gap in labor costs between Detroit and the foreign-owned factories in the United States has narrowed considerably. Ford's total labor cost for a worker — a combination of wages, benefits and pensions — has been reduced more than 20 percent and is now about $59 an hour, compared to $56 at Toyota, according to the Center for Automotive Research in Ann Arbor, Mich.
And some new ideas about compensation are surfacing. On Tuesday G.M.'s chief executive, Daniel F. Akerson, suggested that bonuses for hourly workers should be tied to vehicle quality and overall company performance.
The union's president, Bob King, responded that workers would have an open mind as long as they got a piece of the profits in the new contracts. The current four-year contracts expire in the fall.
"What's going to be important is that members feel they are being respected and that they are getting their fair share of the upside," Mr. King said Wednesday. The traditional profit-sharing plan for the union has put little money in workers' pockets in recent years. Ford was the only profitable Detroit carmaker in 2009, and its workers got $450 each as their share of the company's earnings.
But both G.M. and Ford enjoyed strong years in 2010 and are expected to report big profits this month. Industry analysts estimate that Ford's 42,000 union workers will get profit-sharing checks of at least $5,000, based on the company's performance last year in the North American market. That would be the biggest payout since the $8,000 checks that Ford handed out in 2000.
Workers at G.M. are likely to get less than their peers at Ford because the company didn't do quite as well. Also, G.M. has a bigger pool of union workers — 54,000 — to compensate. But to rank-and-file employees who lived through the company's financial collapse and subsequent government rescue, the checks will be tangible evidence that G.M. is well back on its feet.
"That would be a great bonus, especially with the overtime pay that we've lost and the years that our wages were frozen," said Bill Parker, a G.M. worker at the plant here that builds the Chevrolet Volt.
But in the next breath, Mr. Parker said that regardless of the size of the bonus checks, he felt fortunate to still have a job after G.M. cut more than 40,000 union positions in the last five years. "I'm happy to be here in this building," he said.
Chrysler, which has taken longer to restructure its balance sheet and restock its product lineup, is still losing money and probably will not issue bonuses.
In G.M.'s case, the company has had no profits to speak of in its home market since early in the last decade. But its cost structure has been reduced substantially, first through worker buyouts and plant closings and then by eliminating debt during its bankruptcy. The company, along with Ford and Chrysler, has also reduced its health care obligation by paying into a trust to cover the medical bills of its retired hourly workers.
"In 2007, our hourly labor costs in the U.S. were $16 billion a year, and today it's $5 billion to $6 billion," said Steve Girsky, G.M.'s vice chairman and the board member who represents the interests of the U.A.W. retiree trust.
Mr. Girsky conceded that G.M. and the union "had a history of mistrust" that had often made previous negotiations hostile. But that has gradually changed since the two sides were forced to frankly confront the company's problems. "One of the things the bankruptcy did was force transparency on the situation," he said. "You can't hide anything anymore."
But Mr. King has been very vocal about how the union should get back some of the economic benefits it gave up to bolster the Big Three. He estimates that each union member has sacrificed $7,000 to $30,000 in annual compensation, either in pay or benefits, since 2005.
G.M. isn't interested in turning back the clock, however. Rather than restore some benefits to workers, the company would like to apply its bonus criteria for salaried employees to factory workers as well. Mr. Girsky said G.M. might also offer stock to union members as part of a new bonus plan. "I get 90 percent of my compensation in stock," he said. "It's open for discussion whether the hourly workers should get stock too."
In the end, the challenge for both management and labor is to come up with a formula to spread the newfound wealth without breaking the bank.
"The companies don't want to be tied to wage increases and would rather put more money into incentive plans," said Ron Harbour, head of the auto division of the consulting firm Oliver Wyman. "But they have to be careful to save enough cash for a rainy day."
The coming contract talks will also be influenced by "no strike" pledges given by the union to both G.M. and Chrysler, as a condition for the Obama administration's support of government assistance. Ford does not have such a guarantee.
Analysts don't see much chance of a labor strike given that Ford is leading Detroit's comeback in the marketplace. "I could not imagine the U.A.W. doing anything as stupid as striking after what the industry has gone through," said Mr. Harbour. "That would sink them forever in the public's mind."
GM seeks to fully
fund pension funds
By CHRISSIE THOMPSON
January 13, 2010
As General Motors seeks to fully fund its pension funds, its chief financial officer plans to change the assets to more bonds and fewer equities -- a move that will bring more stability to GM's own market value.
GM has a $100-billion pension plan to provide for its 700,000 U.S. retirees, who outnumber current employees 10-1.
That U.S. pension plan is twice the size of GM's market value, calculated by multiplying the number of outstanding shares by the current price.
"Small swings in the pension plan have massive changes in the value of the company," Chris Liddell told journalists Tuesday. "That's just not a good way to run it."
Most pension plans consist of stock and debt investments, with high expected returns, Liddell said. GM wants to move to more fixed assets.
In Liddell's ideal pension plan, "the assets exactly match the liabilities, in their maturity and their risk profile," Liddell said.
GM's U.S. pensions were underfunded by $17.1 billion at the end of 2009. At the end of last year, the company made a $6-billion contribution -- $4 billion in cash and $2 billion in stock -- to lower that number.
GM is to update its underfunding number when it reports fourth-quarter earnings in the coming weeks.
Vertrek offers hint at look
of new Ford Escape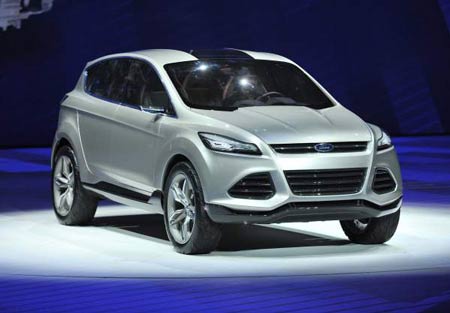 Automaker touts concept as new-generation model
Alisa Priddle / The Detroit News
January 12, 2011
Ford Motor Co. provided a solid look at what the new Ford Escape will look like with Monday's unveiling of the Vertrek crossover concept vehicle.
"This is a directional indicator for the next-generation Escape," said design chief J Mays, calling the concept "pretty close" to the production model.
The Vertrek is designed to be a global utility vehicle, replacing the compact Ford Escape sold in North America and Asia-Pacific as well as the slightly smaller Ford Kuga that is sold in Europe.
"We need a new generation for all," Mays said.
The concept was derived from Ford's C-segment platform that underpins compact vehicles including the Ford Focus and C-Max. The vehicle family is expected to include 10 different nameplates and yield more than 2 million annual vehicle sales by 2012.
"It's a radical departure from the Escape," Mays said, but was designed as a credible replacement for both Escape and Kuga.
The Vertrek is longer and wider than the current Escape and offers much more cargo space for Kuga customers, Mays said. Inside are four individual seats. The Vertrek offers 15 percent more cargo volume behind the first row than the Kuga and about 20 percent more cargo volume behind the second row.
Overall, the styling of the Vertrek is closer to the Kuga, with more curves and creases than the boxy Escape. The height is similar to the taller Kuga but the crossover's windswept side view, panoramic roof that extends to the rear spoiler and rising beltline give it a sleek appearance.
The concept is 5 percent more aerodynamic than the SUVs it will replace, according to Ford preliminary testing data.
Mays said he wanted a softer and more sensuous shape than the more rugged current Escape. But the hood is more muscular.
"There were some people worried that we moved to more of a (crossover) look from an SUV but this is where we need to be by the time the car comes to market," Mays said.
The concept has been shown to some Escape owners and Mays said they liked the new look.
"I'm not sure if you can still call it an Escape because it is so different," said analyst Dave Sullivan of AutoPacific in Troy.
"It is not a box anymore. It looks more like an (Audi) Q5," Sullivan said.
A decision on the name has not been finalized.
"We are still discussing it," Mays said. "The Escape name in the U.S. is obviously very popular. And the Kuga name in Europe has been very popular as well. So a decision has yet to be made."
Power in the United States could come from a regular 2.5-liter four-cylinder engine or a choice of 1.6-liter or 2-liter turbocharged EcoBoost engines. In Europe, where 96 percent of Kugas are sold with diesels, choices could include a 2-liter turbodiesel of the 1.6-liter EcoBoost gasoline engine. They will be paired with six-speed transmissions.
The concept was designed in Germany and built in Torino.
The Escape competes in one of the largest, most competitive and fastest-growing segments. Ford sold 191,000 Escapes in the United States last year, up 10 percent, according to Autodata Corp.
In Europe, demand for crossovers has grown 200 percent in the past decade.
And China is showing its acceptance of small utility vehicles with sales projected to grow 60 percent from 2009 to 2011.
GM: Tie workers' pay
to vehicle quality
David Shepardson and Christina Rogers / The Detroit News
January 11, 2010
General Motors Co. is seeking to tie workers' pay to improvements in vehicle quality — an incentive the Detroit automaker's North American president, Mark Reuss, says will apply to both hourly and salaried employees.
"I want to make sure we pay people for superior results," Reuss told reporters on the sidelines of the North American International Auto Show on Monday. "Period."
"When we're not performing, I'm not going to be paid out and neither is anyone else," he added.
The Detroit automakers' contracts with the United Auto Workers union expire in September.
UAW President Bob King, who attended Monday's press preview of the auto show, said his union will consider the proposal.
"We're going to discuss a lot of things," King said.
"Our members deserve tremendous credit for the sacrifices they made, and for their tremendous personal commitment to quality and continuous improvement."
King told The Detroit News last week the UAW is seeking ways for its workers to share in the automakers' rising fortunes, but declined to elaborate further on how it would go about that.
Ford Motor CEO Alan Mulally, who accompanied King and five members of Congress on a tour of the show, agreed that "everybody should share" in profits, but didn't offer specifics.
Mulally predicted both sides would reach a favorable labor agreement.
"Everybody keeps saying, 'Oh you have to negotiate this year,'" Mulally said.
"We — the UAW and Ford — have been committed forever to continuous improvement in our productivity. We don't wait for contracts to do it … I'll bet we come out of this one just like we have every other year. We're going to move our competiveness even further."
GM CEO Daniel Akerson said the UAW and his company were working "hand in glove."
King declined to say if second-tier wages would be an issue in contract talks. Mulally said the two-tier system, under which some union workers are paid half of what veteran workers get, remains important for Ford's competitiveness.
January 10, 2011
AP Associated Press
DETROIT (AP) — Ford Motor Co. says it will add more than 7,000 workers in the U.S. over the next two years, including 750 engineers with expertise in batteries and other advanced technology, as it begins producing several new vehicles.
The company plans to hire 4,000 manufacturing workers this year. Almost half those workers will be at the Louisville Assembly Plant in Kentucky that will make the new Ford Escape starting late this year. It expects to add at least 2,500 new manufacturing jobs in 2012.
The 750 engineers that Ford plans to hire will work on hybrid and electric vehicles.
The company said it is beginning a recruiting effort this week in Detroit and either other cities, including San Jose, Calif., and Raleigh and Durham, N.C.
Ford introduced three future electric and hybrid vehicles Monday at the Detroit auto show, including an electric version of the Ford Focus which will go on sale in the U.S. later this year and hybrid and plug-in hybrid versions of the C-Max minivan which will go on sale in 2012.
Ford said the plug-in hybrid C-Max will be able to go 500 miles using a combination of its battery and gas engine, while the hybrid version will get better fuel economy than the hybrid Ford Fusion sedan, which gets 41 miles per gallon. The plug-in hybrid will be able to go longer distances on battery power alone than the regular hybrid, although Ford won't release exact distances yet.
The electric Focus will be Ford's first electric car on the market, although it currently sells an electric version of its Transit Connect van.
Ford didn't say how much the vehicles will cost, but Chairman Bill Ford said they will be "competitive" with other electrics and hybrids on the market. The Nissan Leaf electric car, which went on sale last month, costs $32,780, but buyers are eligible for a federal tax credit of $7,500.
"We're doing everything we can to make these vehicles as affordable as possible," President and CEO Alan Mulally said. Adding hybrid and electric systems to established vehicles — instead of selling separate ones, like the Leaf — is one way Ford expects to cut costs.
Bill Ford wouldn't say whether Ford can make a profit on electrics and hybrids, which are more expensive to produce, but said the expense will come down as production increases. Ford eventually expects to sell 5,000 to 10,000 Focus electrics annually.
"Ultimately this has to be a business for us or we wouldn't be in it," Bill Ford said.
The company also said it plans to hire 6,500 U.S. manufacturing workers over the next two years as it ramps up production of new vehicles. Ford had previously announced some of the new hires, including the 1,800 workers being hired to make the new Ford Escape at Kentucky's Louisville Assembly Plant starting late this year. Some of the workers will be new to Ford, although some will be come from other U.S. plants where Ford has laid off workers.
Under a 2007 contract, new hires will make around $14, or half the wages of veteran workers, which will mean significant savings for the company.
Ford embraces compact cars by introducing 10 new models
Alisa Priddle and Scott Burgess / The Detroit News
January 10, 2011
Ford Motor Co. is betting big on the continued global embrace of compact cars.
One in four cars sold around the world is a compact, known globally as the C-segment. That figure is expected to grow to 28 percent by 2014, said Mark Fields, Ford president of the Americas.
Ford will build at least 10 new models on its new C-segment platform, including the Ford Focus, a new Escape crossover and the C-Max small minivan. Ford will spotlight the platform with a number of vehicles at the North American International Auto Show, which opens to journalists Monday.
By 2012, the new platform will account for annual sales of more than 2 million vehicles, providing Ford with unprecedented economies of scale and an opportunity to offer customers in 120 markets an array of new technologies and product features usually reserved for premium vehicles, said Derrick Kuzak, head of global product development.
Traditionally, automakers have struggled to make profits on small vehicles, often subsidizing them with the hefty margins on larger trucks and sport-utility vehicles.
Ford is replacing three regional C-segment platforms with a single large, global one to reap the benefits of larger economies of scale.
A single platform for all regions reduces engineering costs, makes manufacturing easier and millions can be saved because 80 percent of all parts will be shared with vehicles that still can be tailored to address consumer tastes in different markets.
The Focus sold in North America, for example, does not now share parts and underpinnings with the Focus sold in Europe or China. Ford will go from 200,000 North American Focus sales to 850,000 global sales, said Kuzak.
Chief Executive Alan Mulally said it is part of the One Ford strategy.
"We are using our scale around the world with suppliers," Mulally said. "We also designed the vehicles to be less complex.
"Our capital investment is now funding our full portfolio of vehicles and we are becoming more and more efficient with that investment every year because of our global products now. The proof point is right here at Michigan Assembly."
A decade ago, the Wayne Assembly plant was making 200,000 Ford Expedition full-size SUVs. Ford gutted it a year ago and spent $1 billion to equip the plant to make as many as six versions of C-segment vehicles.
Production started with the Focus, both the conventional and electric versions.
"Today, it is preparing to become the world's only plant to make gasoline, battery powered electric and plug-in hybrids," Fields said.
"It's symbolic for Ford," said Fields as the automaker continues to shift production from trucks to cars to meet growing demand for more fuel-efficient vehicles.


Ford sees next CEO coming
from within its ranks
January 9, 2011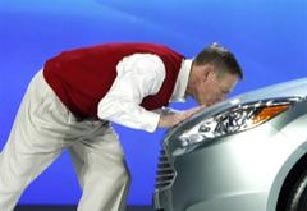 DETROIT (Reuters) - Ford Motor Co has the depth of management talent needed to hire its next chief executive from within, Executive Chairman Bill Ford Jr. said. Ford, who was speaking to Reuters in an interview at Ford headquarters, said he believed that Chief Executive Alan Mulally, 65 (pictured left with Ford Focus Electric at Consumer Electronic Show in Las Vegas, January 7) had groomed a team of potential successors for whenever he decides to retire.

Ford shares have gained more than 80 percent over the past year, outperforming the S&P 500 index by more than sixfold over that time.

One concern analysts have cited has been how Ford handles the eventual transition to a new chief executive after Mulally, who is credited with steering the automaker back to strength after near-collapse in 2006.

"I think I wouldn't be doing my job if I said we would never look outside," Ford said. "But I'm really happy with the talent that we have here and the way that Alan has developed that talent and brought them along."

Ford, 53, said he had no intention to return to the CEO post he vacated when he hired Mulally from Boeing.

Ford also said he saw no need for Ford to press for a sweeping alliance with another automaker. "I think we can do it ourselves," he said


Ford goes all electric with Focus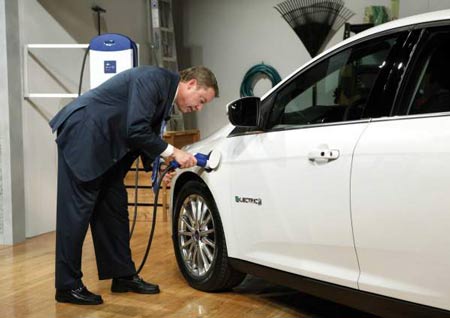 Alisa Priddle / The Detroit News
January 8, 2011
Ford Motor Co. thinks its first pure electric car, the Focus Electric unveiled Friday, will blow away the Nissan Leaf.
Ford will be late to the electric party. Its Focus Electric goes into production late this year, while the Leaf — the first affordable electric on the market — is on sale now.
But Ford is hoping the zero-carbon-dioxide-emissions, gasoline-free Focus, which replaces an engine with a lithium-ion battery pack, will be worth the wait with a range of 100 miles and the ability to recharge in half the time the Nissan requires.
Ford CEO Alan Mulally and Executive Chairman Bill Ford unveiled the electric car Friday in Las Vegas and New York; it also will be touted at the North American International Auto Show in Detroit, which opens to the media Monday.
"It's not about being first or last," said Mark Fields, Ford president of the Americas.
"It's about bringing choice to the consumers. That's why we decided to electrify the platform and not just one vehicle," he said, hinting at more compact vehicles with electric motors to come.
Focus Electric sales will be limited by a lack of charging stations in public places such as malls and offices, Bill Ford told reporters in New York. He called on the government and utilities to expand and enhance the electric grid.
"We're willing to accept lower sales volumes at first because it's important to show the country, utilities and political leaders that we're ready to go," Ford said.
The conventional and electric Focus will be built on the same line at Michigan Assembly in Wayne; the battery-powered version will have the same features as the regular car.
The Focus will be one of five new hybrid and electric vehicles Ford will deliver by 2012 in North America and 2013 in Europe.
Ford's first electric vehicle was the 2011 Transit Connect Electric, a small commercial van that went on sale in late 2010 in North America and will be sold in Europe later this year.
Expanding its electric-powered lineup to include the high-volume Focus is "a big growth opportunity for Ford and the industry," Fields said.
J.D. Power and Associates predicts U.S. electric car sales will hit 90,000 vehicles a year by 2015.
"We all keep pushing the envelope as we go," Fields said of the industry's fierce competition in the electric segment.
Toyota Motor Corp. has an electric RAV4 coming next year and Honda Motor Co. will introduce a pure electric and a plug-in hybrid. Chrysler Group LLC will sell its first electric vehicle, a Fiat 500, in 2012. And Mitsubishi is expanding sales of the tiny i-MiEV electric car to the U.S.
Fields hopes the Focus Electric distinguishes itself by offering a better range and faster charge times.
The Nissan Leaf has a range of 73 miles and takes eight hours to charge with a 240-volt charger available for $2,200. The Focus, by comparison, will recharge in three hours at home with an optional, wall-mounted 240-volt charge station that will be available for $1,499 through Best Buy and installed by the store's Geek Squad.
The charge time and cost are comparable to the Chevrolet Volt, which can charge in four hours with a $1,475 charger.
"You're taking inconvenience away by improving the charge time," said Dave Sullivan, product analyst with AutoPacific in Troy.
"As long as Ford offers an improvement of what is already on the market, it is OK not to be the first," Sullivan said. And the Focus Electric and Leaf need each other to succeed and to encourage development of more places to plug in electric vehicles.
Chrysler to invest
in Brampton plant
$1B paint shop and adding a third shift are in future plans
Alisa Priddle / The Detroit News
January 8, 2011
Brampton, Ontario— Chrysler Group LLC will invest in a new paint shop and likely add a third shift to its assembly plant here as early as next year, CEO Sergio Marchionne said Friday.
Marchionne, speaking at an event to mark production of the all-new 2011 Chrysler 300, Dodge Charger and Challenger, said plans for a new paint shop are ready; it's just a matter of freeing up money for a facility that typically costs about $1 billion.
Investment is more likely in 2012 because the money may not be available in the automaker's 2011 budget, he said. And that kind of investment would likely mean a third shift; Brampton employs 2,800 on two shifts.
"If we invest in a paint shop, the issue of a third shift becomes more urgent," Marchionne said.
Canadian Auto Workers union President Ken Lewenza made a public plea for the investment and additional shift during the event.
"He's gonna get one," Marchionne told reporters. "The sketches are on my desk."
Brampton is the only plant making rear-drive cars for Chrysler and thus needs special attention, he said.
Marchionne, who will attend the North American International Auto Show in Detroit next week to celebrate the launch of the full-size 300, said he would like to build large sedans for the Alfa Romeo brand of Chrysler's partner, Fiat SpA.
Marchionne, who grew up in nearby Toronto as an Italian immigrant, also heads Fiat.
The Brampton plant is preparing to build versions of the Chrysler 300 to be sold outside the United States as Lancia under Fiat. The car will be unveiled in a couple of months at the Geneva auto show.
Canadian production of the Lancia model will begin this summer, Marchionne said. Gasoline versions for Europe will ship first, with diesel-powered ones going out in the third quarter.
And for the 2012 model year, the Chrysler 300 and the rest of the full-size sedan family will be the first to get the new, eight-speed automatic transmission, which eventually will replace the five-speed across much of the model line, he said.
Marchionne is still hoping to refinance the loans Chrysler received from the U.S., Canadian and Ontario governments before an initial public stock offering expected in the second half of the year.
"I'm trying to line up the order of the transactions," Marchionne said. "It will happen in 2011."
Because of the high interest costs on the loans, the CEO said Chrysler will not end the year in the black, despite an operating profit.
But Marchionne expects an operating profit of $700 million in 2011, in keeping with the five-year business plan laid out in 2009.
Dwight Duncan, Ontario Minister of Finance, said bailing out Chrysler was the right thing to do and he is pleased Chrysler plans to repay the loans ahead of the original timetable of 2014.
The minister said he remembers meeting with Reid Biglund, president of Chrysler Canada in 2009, and being told the automaker did not have enough money to make payroll the first week of December.
The Canadian auto industry employs 400,000 to 600,000 workers, mostly in Ontario.
CAW CONTACT
Volume 41, No 1
January 7, 2011
Canadian CEOs Breeze Through Recession

Average working Canadians may still be recovering from the aftermath of the recession, but Canada's 100 best paid CEOs are doing great, according to a report by the Canadian Centre for Policy Alternatives called Recession-Proof.

The study, released annually at the beginning of the New Year, found that these CEOs enjoyed salaries 155 times higher than Canadian average income earners.

Recession-Proof finds the nation's top paid CEOs pocketed an average of $6.6 million during the darkest period of the recession – a stark contrast from the total average Canadian income of $42,988.

"Even that extraordinary number understates the real story," said Hugh Mackenzie, author of the study and CCPA research associate. "Thanks to a change in corporate reporting introduced in 2008, we only have a conservative statistical estimate of the stock options that make up about one third of CEOs' 2009 pay. The public will never know how much most of these CEOs actually got paid in 2009.

"And that's only half the story. These CEOs are sitting on $1.3 billion of stock options they haven't yet cashed in. That's about $2 in future income for every $1 they declared in 2009."

Among Mackenzie's recommendations: getting rid of that expensive and unfair loophole.

The CAW is a member organization of the CCPA. To read the full study, please visit: Here

CAW Local 4050 Helps Move Women's Shelter

More than 30 volunteers from CAW Local 4050 in Calgary pulled together recently to help a local women and children's shelter move into new digs.

The Brenda Strafford Centre for the Prevention of Domestic Violence is a Calgary shelter for women and their children who have fled domestic violence. The shelter had outgrown its original location and was moving the occupants and contents from 10 apartments and a six-bedroom house into a new location, but was having trouble finding volunteers for the move.

On December 12, CAW Local 4050 answered that call.

CAW Local 4050 President Trevor Alway was instrumental in organizing volunteers and getting transport companies in the local to donate trucks and supplies for the move.

"I am extremely proud to report that through the hard work and extensive efforts of the volunteers, we moved the contents of 10 apartments and the entire six bedroom house in a span of seven hours," said Alway.

He thanked participants for making a difference in the community and in the lives of women and children at the centre. In addition thanks went out to Foremost Industries, DHL Express and TST Overland Express for corporate support.

Givareth Castillo, volunteer coordinator at the centre, thanked the volunteers from Local 4050 for giving up their time to help with the move.

Failure to Act on CPP a Terrible Mistake, says CAW

CAW National President Ken Lewenza expressed disappointment and frustration at the federal government's failure come to the necessary consensus to improve the Canada Pension Plan, at a meeting in December of the provincial and federal finance ministers in Kananaskis, Alberta.

"Enough provinces were in favour of improving the CPP in order for legislation to be passed to increase it - the real weakness came from the federal government," said Lewenza. Despite previously claiming to support CPP improvements, the federal government sided once again with the financial and insurance sectors who will be the primary beneficiaries of private sector pooled pension plans, said Lewenza.

Lewenza questioned why the federal government would favour the pooled pension plan option when it has already been proven through the lack of participation in RRSPs that far too many Canadians simply do not have the money to save for retirement.

"Finance Minister Jim Flaherty is failing to appreciate that many Canadians do not have money to save –period," said Lewenza. "How then will they have money to save in a pooled pension plan? We are setting ourselves up to fail and in the process let down hundreds of thousands of Canadians who will not have enough to live on in retirement.

Improving the CPP is the best method of looking out for the largest number of Canadians. The CPP covers 93 per cent of all working Canadians, no other pension plan can claim this, said Lewenza. "I commend the provinces that supported improving the CPP and challenged the federal government to make the necessary changes. The push to change the CPP is far from over and I urge Jim Flaherty to recognize that CPP is the best way to ensure real retirement security for the largest number of Canadians."

Lewenza pledged that the union will continue to work with provincial governments in Ontario, British Columbia, Manitoba, Prince Edward Island, Nova Scotia and New Brunswick as they push for CPP improvements next year.

New Agreements Ratified at Allied Systems

CAW members who work as drivers, mechanics, dispatchers and clerks at Allied Systems in Ontario and Quebec have ratified two new collective agreements.

CAW Locals 27, 444, 698, 1044, 1090 and 1285 represent members at Allied. Drivers and mechanics voted 65 per cent in favour of the three year agreement, while office workers in Ontario voted 79 per cent.

Key gains include Paid Education Leave, health and safety improvements and weekend premiums.

In addition a new pension plan is being established with member trustees that can restore the benefit rate and early retirement options that Allied members previously enjoyed before cutbacks were made in 2007 under a previous union. The new plan will maintain existing benefit levels - and restore a voice for workers on the pension plan, which was a critical issue in bargaining.

"This was a very difficult set of negotiations due to the pressures from the customers and other car hauling companies - both union and non-union," said CAW National Representative Len Poirier.

"We are very pleased to have retained the highest allotment of vacation days, stat holidays and sick days in the industry," said Poirier. Our members work very hard and are compensated well. Part of this set of negotiations was to get a commitment from the company to reinvest in equipment and equipment updates to ensure our members are safer on the job."

The bargaining committee and membership for the Allied group deserve immense credit for their determination and commitment to uphold the workers' right to join the union of their choice, said CAW President Ken Lewenza.

"This round of bargaining by the committee has resulted in tremendous gains, including restoring their right to a secure pension plan and fighting off major concessions by the employer. This is a very tough, competitive industry and our commitment is to continue working with the leadership and membership to develop and grow their sector," Lewenza said.

CAW Local 444 Vice President Dino Chiodo said there was nothing traditional about this set of bargaining. Talks spanned the course of a year and everything hinged on two fragile issues – pensions and investment. The commitment of the Allied bargaining committee was key.

"We established the 'Canadian Auto Carriers and Logistics Pension Plan' making sure that those workers who paid into the plan have a voice to speak to it. Additionally, the commitments on reinvestment back into the fleet throughout Ontario and Quebec will be an industry first," Chiodo said. I am pleased to state that we are the standard in wages and benefits for others in the industry.

CAW Donates $135,000 to Food Banks Across Canada

The CAW has donated a total of $135,000 to 45 food banks in communities across the country, at a time when food bank use has reached record levels.

According to Food Banks Canada, a total of 867,948 Canadians used a food bank in March 2010, a dramatic increase from 2009 when 794,738 Canadians used a food bank. The previous all-time high was in 2004 with 803,335 users in 2004. In 2010, children and youth made up 38 per cent of those turning to food banks for help.

"This dramatic increase in food bank use is a terrible sign that the economy is in fact not turning around for hundreds of thousands of Canadians," said CAW President Ken Lewenza. "Going to a food bank is a last resort, so this huge increase should be a warning that there are likely tens of thousands of other Canadians on the verge of losing their homes, being evicted or not having enough to feed themselves or their families.

"Without a concerted effort from every level of government, I fear we will never see a meaningful change in the poverty rate in our country," said Lewenza." It is incumbent upon us all, union members and non-union members, to push our elected officials to reverse this awful trend towards a widening gap between the rich and the poor."

CAW Council and the CAW Social Justice Fund partnered to provide the $135,000 donation.

Rally for Locked Out Airport Limo Drivers

A noon hour rally was held December 16 on Airport Road in Mississauga, Ontario in support of the more than 200 Toronto airport limousine drivers, who have been locked out since December 1 by their employer.
The drivers, who operate limousines for the McIntosh Group of Companies (including McIntosh, Air Cab and Aaroport) were locked out after the company owner refused to release provincial license plate stickers, effectively ending their ability to make a living.

Ontario Manufacturing May Have Turned Corner

Ontario's hard-pressed manufacturing sector added jobs for the first time since 2004, and could see further modest growth in the years ahead, according to a new report from the Ontario Manufacturing Council.
The provincial manufacturing industry added over 10,000 new jobs in the first 9 months of 2010. Shipments rose 14 per cent, and exports rose 15 per cent.

The study also provided details on the degree to which other sectors of the economy depend on the province's manufacturing base for their own sales and business opportunities. According to the report, $1 billion in new manufacturing exports generates some 16,500 jobs – most of which are located in non-manufacturing sectors (like construction, trade, transport, professional services, and even in public services). And the provincial and federal governments receive fiscal benefits exceeding $300 million each from $1 billion in new manufacturing exports (and associated spin-off benefits).

Nine non-manufacturing sectors in the provincial economy depend on manufacturing for 15 per cent or more of their total sales. Clearly, the future of manufacturing matters to the whole provincial economy – not just manufacturing workers.

The report indicated that the continuing high Canadian dollar poses a threat to the future of Canadian manufacturing, as well as trade imbalances with China and other offshore trading partners. It urged government to invest more in skills and infrastructure, and make better use of domestic procurement opportunities to support Ontario manufacturers.

The Ontario Manufacturing Council is an arms-length advisory body. Its vice-chairs are CAW Economist Jim Stanford and Jayson Myers from the Canadian Manufacturers and Exporters. The full report is available from the CAW Research Department, or Here


Economic Impact of a $1 billion Increase
in Manufacturing Sector Exports
GDP
($million) Employment
Manufacturing 805 7,779
Spin-offs to Other Sectors: 1,099 8,776
Agriculture 18 250
Other Primary 9 47
Utilities 34 118
Construction 93 923
Transportation & Warehousing 34 157
Wholesale & Retail Trade 154 1,244
Finance, Insurance, Real Estate 340 685
Professional, Scientific, Management 142 1,011
Accommodation & Food Services 25 454
Education Services 59 1,113
Health & Social Services 80 1,617
Other Private Services 50 404
Government Services 64 740
Total Economy 1,904 16,545
Source: Centre for Spatial Economics.


CAW Welcomes New Members

► Auto Warehousing Company Canada, Windsor, Ontario – 3 new members in CAW Local 444;

► Kingsville Court Retirement Residence, Kingsville, Ontario – 46 new members in CAW Local 2458;

► Village of Aspen Lake Nursing Home, Windsor, Ontario – 178 new members in CAW Local 2458;

► A.S.P. Security Inc., Toronto, Ontario – 391 new members in CAW Local 2002;

Did You Know?

Did you know you can find the CAW on Facebook? The CAW has a number of groups on Facebook that you can join to get the latest info and interact with members across the country.

Go onto facebook.com and search CAW
Ford to unveil phone
app for electric cars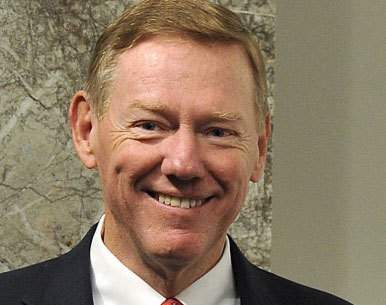 Alisa Priddle / The Detroit News
January 7, 2011
Ford Motor Co., at the 2011 International Consumer Electronics Show in Las Vegas today, will unveil a new smartphone application designed to simplify ownership of an electric vehicle.
The Dearborn-based automaker has become the automotive darling of the electronics show and Ford CEO Alan Mulally is a keynote speaker for the third consecutive year. Rupert Stadler, chief executive of Audi AG, also will address the show, which has attracted increased participation from automakers and suppliers as automotive technology has exploded.
CES President Gary Shapiro said this year's show, a must-see for technophiles, is the "most auto-centric show yet."
In his speech today, Mulally will talk about MyFord Mobile, a secure website that can be accessed using a dedicated smartphone app. The MyFord Mobile service will be offered to owners of Ford electric vehicles, free, for five years to help drivers manage their cars' charging status.
The app is a way to babysit and manage the electric car to cut down on what has been called "range anxiety" — driver worries that their cars will run out of juice — and to keep electricity bills down.
In a demonstration in advance of Mulally's speech at the CES show, Ed Pleet, Ford Connected Services manager, showed how he can use his phone to confirm that his car is at home, instruct it to start charging and monitor its progress.
"Or I can plug it in at the mall and have my car text my phone when it is ready to go," Pleet said.
MyFord Mobile uses an on-board wireless module integrated into the Focus Electric that allows the car to communicate with a smartphone or computer by sending information to a cloud-based server.
The application also provides the car owner with information such as the how much gasoline and emissions are avoided by driving on electricity.
The program even analyzes the owner's driving style and calculates the driving range accordingly.
For peace of mind, a trip planner will calculate if the car has enough of a charge to run all the errands a driver plans, and locate nearby public charging stations. Another feature, known as "value charging," programs the vehicle to charge during less-expensive, off-peak hours, if the owner wants.
The app will alert the owner if charging is interrupted, and it can perform other handy tasks such as unlocking the car remotely, or preheating it on a cold day from the grid at the same time it is charging, to avoiding drawing on the battery.
Initially, the MyFord Mobile app will be available for BlackBerry, Android and Apple iPhone devices.
"Ford is not just a car company," said Derrick Kuzak, head of global product development.
"We are a technology company."
Toyota, Ford knotted at top in U.S. perception survey

* Toyota drops in Consumer Reports survey, Ford rises
* Statistical tie for Toyota, Ford at top of survey
* Honda places third, Chevrolet fourth in survey

DETROIT, Jan 6 (Reuters) - Toyota Motor Corp , faltering from recalls, has fallen into a statistical tie with Ford Motor Co for tops in U.S. consumer brand perception, influential magazine Consumer Reports said on Wednesday.

Toyota retained the top spot by a slim margin over Ford in the Consumer Reports 2011 survey that was conducted last month. Honda Motor Co placed third and Chevrolet fourth.

The Ford brand gained some ground in the latest survey and topped Toyota in the areas that consumers have said matter to them the most -- safety, quality and value, the magazine said.

Ford, which supplanted Toyota as the No. 2 selling automaker in the United States in 2010 behind General Motors , would have led the survey overall if not for a large Toyota lead in the "green" category, Consumer Reports said.

Consumers have put less focus on "environmentally friendly" in the survey than in the past as they have come to expect better fuel economy and may be unwilling to pay more for improvements, according to Consumer Reports.

Ford spokeswoman Kristen Kinley said the automaker is closing a gap between the quality of its vehicles and the public perception of the brand.

"Ford has not only been performing well in 'real' quality measures, long-term durability and initial quality, but is scoring higher on the more subjective aspect of quality: perception," Kinley said.

A Toyota representative said the automaker was considering whether to respond to the survey results.

Consumer Reports said the brand perception survey mirrors results from the non-profit's most recent vehicle reliability study that ranked Toyota sixth -- down from third the prior year and below Honda and Ford.

The improved performance and reliability of Ford vehicles, coupled with the recalls by Toyota that have totalled 11 million in the United States over the past year, led to the sharp swing over the past two years in the surveys, Consumer Reports said



DAVID BERMAN
Globe and Mail
Jan 6, 2011
When it comes to investing in automotive stocks, the stuff under the hood is starting to look a lot more impressive than what's on the road. While shares in General Motors Co. nudged higher on Wednesday, auto parts stocks were cruising with far more impressive gains.
Magna International Inc. rose 5.2 per cent, and that followed a 7.6 per cent gain on Tuesday, bringing the stock to a record high. Johnson Controls Inc. and Linamar Corp. also showed impressive gains.

Range: 1 Day 5 Day 1 Year View Larger Chart Add to Watchlist It's no coincidence that the moves come after the release of December U.S. auto sales figures on Tuesday, which were better than expected. On a seasonally adjusted annual rate, sales rose to 12.5 million. GM and Ford Motor Co. are talking up a good 2011 as well, with sales forecasts at the high end of most expectations.
"The auto companies have been able to reduce their cost structures substantially in 2009 and 2010," said Michael Willemse, an analyst at CIBC World Markets. "So as volumes come back, they should benefit from operating leverage."
Now, investors are shedding their skepticism and turning to one of the best ways to play an automotive turnaround. Auto parts companies may not be as, er, glamorous or well known as the actual car makers, but they have a far superior track record for producing big profits during good times.
They're benefiting from lower competition, given that the recession wiped out a number of auto parts companies, surrendering greater market share to the healthier survivors.
As well, auto parts companies struggled between 2004 and 2008, when car sales consistently failed to live up to the production forecasts from the manufacturers like Ford and GM. Now, though, the opposite trend is unfolding: Car sales are surpassing forecasts, driving auto parts companies' profit margins higher.
If auto parts companies in general are hitting a sweet spot, then Magna may be in the best position of all: It is one of the top names in the business, especially after its dramatic transformation over the past year.
The company has ended its dual-class share structure, making the stock far more palatable to some institutional investors. As well, founder Frank Stronach relinquished majority control of the company. And his daughter, Belinda, left her position as executive vice-chairman at the end of 2010.
"Perhaps investors are pleased to see the Stronach family further distancing themselves from the company," Mr. Willemse said.


GM, Chrysler, Ford report
double-digit sales increases
Christina Rogers / The Detroit News
January 5, 2011
Automakers are reporting 2010 U.S. sales figures today, and the news is good for almost all of them.
Car and truck sales were up for the year nearly industrywide, including at Detroit's Big Three.
The one exception: Sales for Toyota Motor Corp. remained flat over 2009, and its December sales slid 5.5 percent from December 2009.
For the full 2010 calendar year, the Japanese automaker sold 1.76 million cars, a 0.3 percent decrease from 2009. Its Toyota division recorded sales of 1.53 million for 2010, down 0.6 percent compared with last year. Luxury brand Lexus reported sales of 229,329 vehicles, up 6.9 percent over 2009.
Despite a strengthening outlook for the industry, Toyota's sales have lagged others as it tries to recuperate from the recall of 10 million vehicles since fall 2009.
Meanwhile, Detroit's Big Three reported double-digit sales increases for the month and calendar year as they continue to recover from the recessionary shock that sent U.S. auto sales plummeting in 2009 to their lowest levels in decades.
Chrysler Group LLC reported U.S. sales of 1.1 million vehicles in 2010, a figure that's up 17 percent compared to 2009.
The Auburn Hills automaker also saw strong sales gains in December, finishing off the month with a 16 percent increase compared with the same month a year ago.
Chrysler, which partnered with Italian automaker Fiat SpA upon emerging from bankruptcy in 2009, launched 16 all-new or refreshed vehicles in 2010.
New launches, such as the 2011 Jeep Grand Cherokee and 2011 Dodge Durango, helped add to the strong sales finish, the automaker said.
Chrysler finished the month with a 63-day supply of inventory and is projecting an estimated 12.9 million in seasonally adjusted sales for the month.
Crosstown competitor Ford Motor Co. also closed out 2010 with robust sales growth. The Dearborn automaker sold 1.9 million vehicles in 2010, up 19 percent from the prior year.
Retail sales for the Dearborn-based automaker increased 17 percent in December compared to the same month a year ago — its strongest selling month at dealer showrooms since August 2009. Car retail sales were up even more, increasing 26 percent for the month off strong sales of its new subcompact Fiesta, compact Focus and midsize Fusion.
Ford's overall sales, including sales to fleet operators, hit 190,976 in December, up 7 percent over the same month in 2009.
The gains helped increase its market share to 16.4 percent in 2010, up 1.1 percentage points from 2009, as the automaker continues to enjoy a climb in its popularity.
Ford was the only one of Detroit's Big Three to turn down a federal bailout in 2009; GM and Chrysler took emergency loans from the federal government to survive bankruptcy.
General Motors Co. sales also were up for 2010 — its first full year of sales since emerging from bankruptcy. For the 2010 calendar year, sales for its core brands were up 21 percent compared to 2009. In December alone, the automaker sold 223,932, a 16 percent sales gain compared with the same month a year ago.
GM's four brands sold 118,435 more vehicles in 2010, its first full year out of bankruptcy, than it did with eight brands in 2009.
Factoring in the brands that have been dropped, the automaker saw a 7.5 percent rise in sales for the month and a 6.3 percent increase for the calendar year.
Retail sales for December were up 27 percent from the same month last year, GM's best month for showroom sales in 2010. Fleet sales made up 17 percent of GM's overall sales for the month.
"Our sales this year reflect the impact of GM's new business model," said Don Johnson, vice president of GM's U.S. sales operations. "The consistency of results that we achieved demonstrates the focus on our brands, dealers and customers, and how we compete aggressively for every sale, every day."
Buick, the automaker's fast-growing brand, posted a 52 percent sales gain in 2010 compared with a year ago. GMC sales increased 29 percent, while Cadillac sales gained 35 percent.
Chevrolet sales in 2010 were up 16 percent compared with last year. The all-new compact Cruze, which began arriving at dealerships in the fall, sold 10,865 units in December. The Chevrolet Volt sold out of the roughly 300 vehicles built in December — its first month of production for the electric car at GM's Detroit Hamtramck plant.
Meanwhile, compact crossovers, such as the Chevrolet Equinox, led gains with sales increasing 110 percent for the year. GM full-size pickup trucks sales were up 17 percent.
In terms of inventory levels, GM had a 71-day supply of all vehicles in December. For cars, it had a 91-day supply; for trucks, it was 76.
December was a record sales month for Nissan Motor Co. The Japanese automaker reported sales of 93,730 for the month, up 27.7 percent from December 2009.
For the full year, Nissan sold 908,570 cars and trucks, finishing 2010 with sales up 18 percent compared to 2009.
Models central to its lineup, such as the Altima, Versa and Sentra, contributed to the year-over-year sales growth. The automaker also saw a bump from new entries, including the Nissan Juke.
Nissan also put its first electric car on the market in December, the Nissan Leaf, but it sold only in limited markets.
Dealers sold 19 Leafs in December, according to the automaker's sales figures.
December sales also were up for Honda Motor Co., which reported a 25.5 percent gain in vehicle sales versus the same month in 2009.
For the full year, the automaker sold 1.23 million cars and trucks in the United States, an increase of 6.9 percent over 2009.
Honda's Acura division ended the year with sales up 26.4 percent over 2009, selling 133,606 vehicles


Ford loses 'recommend' rating

No '11 SUV from any carmaker met Consumer Reports' criteria
Scott Burgess / The Detroit News
Jan 4, 2010
Consumer Reports has pulled its much heralded "recommend" tag for the 2011 Ford Edge and Lincoln MKX in its February issue, available on newsstands today.
The influential magazine, in fact, did not recommend any of the six 2011 SUVs tested and featured in the issue. The others are the Chevrolet Tahoe and Jeep Grand Cherokee, as well as the more luxurious Porsche Cayenne and Infiniti QX56.
Pulling its recommendations for the Ford Motor Co. crossovers came down to Ford's new telematics system, known as MyFord Touch and MyLincoln Touch, said David Champion, senior director of Consumer Reports' Auto Test Center in East Haddam, Conn. Testers found the system unwieldy, difficult to use and requires drivers to take their eyes off the road, he said.
"If the Edge had decent controls, it would probably be recommended," said Champion, noting that controls drivers use every day should have dedicated switches.
While losing the "recommend" rating may not be good for Ford's reputation, it still may not hurt Edge sales, analysts said.
The controls for temperature and fan are located on the touch screen, which is low on the center stack, requiring drivers to take their eyes off of the road for more than two seconds, Champion said.
Consumer Reports' testing procedures follow guidelines of the National Highway Traffic Safety Administration, which states that if a driver takes his eyes off the road for more than two seconds, it's a distraction.
Losing the recommendation could dampen some enthusiasm for the new telematics system, which Ford has touted as a way to combat distracted driving, said Aaron Bragman, an automotive analyst at IHS Automotive, based in Northville. "This is not good for Ford, especially if the reason is the launch of its new telematics," he said.
Ford's new system, which works in conjunction with its popular voice-recognition system called Sync, is planned to go into more vehicles, he said.
Bragman was not sure how much losing the recommendation would hurt Edge or MKX sales. He said that all of the commands the magazine said were either awkward or difficult to use via the touch screen could be completed by voice commands or steering wheel controls, meaning drivers would not have take their eyes off of the road.
Replacing switches with a computer system can improve the interior and help with quality concerns. "Switches are notorious for breaking, if you don't have a lot of the switches, you don't have those quality issues that come with switches," he said.
Ford officials said they take Consumer Reports' feedback seriously. "MyFord and MyLincoln Touch were designed using interfaces now common in many consumer appliances and electronics," said Said Deep, a Ford spokesman.
"Our research confirms that voice recognition is a superior way to control vehicle functions," he added.
"Our goal is to make voice and steering wheel-mounted controls the primary way drivers access vehicle functions, because it keeps drivers' hands on the wheel and eyes on the road."
Consumer Reports, with more than 7 million subscribers, is an automotive authority for consumers and has recently praised Ford for its high quality and innovative vehicles. Even in the review of the Edge and MKX in the February issue, the magazine noted improvements in both vehicles' performance.
Last year Consumer Reports adjusted the scoring system vehicles must undergo to earn a "recommend," Champion said.
"We've actually pulled up the standards so a number of other vehicles could lose their recommendations," he said.


Lincoln MKT a quiet
and miserly hot rod

Jan 3, 2011
Peter Bleakney
Special to the Star
Two of the most distinctive and bravely styled vehicles spicing up our automotive landscape are a couple of XL people-movers that spring from Ford's Oakville plant: the retro-cubist Ford Flex and its sister ship, the 2010 Lincoln MKT.
While the two seven-seaters share a platform as lengthy as the day is long, the luxurious Lincoln is about as visually distant from the Ford as can be imagined, with nary a body or dash panel making the migration.
The MKT's most striking feature is its baleen whale-like twin waterfall grille. The cross-over's belt line flows up over the rear wheels and meets a raked light-weight magnesium hatch that is bisected by a horizontal swath of art-deco-inspired illumination. The standard multi-spoked 20-inch alloys look proportionately correct. Yup, this is a big 'un.
All MKTs get a six-speed automatic with paddle shifters and all-wheel-drive, with standard power coming from a 3.7-litre V6 with 268 hp and 267 lb.-ft. of torque. Ford is asking $49,950 for this base model.
My tester was the EcoBoost model ($53,350 base) featuring a 3.5 L direct-injection twin-turbocharged V6 that kicks out a robust 355 hp and 350 lb.-ft. of torque, most of which is on deck from 1500 rpm.
Ford's strategy with its EcoBoost engine program (there will a turbo-four EcoBoost in the upcoming Focus) is to provide smaller-displacement, more fuel-efficient engines that punch well above their weight.
There is certainly no lack of punch here. The MKT EcoBoost goes like a kerosened cat when prodded, and in the day-to-day drive, there is always a satisfying well of torque beneath your right foot. It's a smooth unit too, and pairs well with the six-speed auto, although on a few occasions the 1-to-2 shift was noticeably abrupt. And I don't like the flimsy and delay-prone push-and-pull shifters on the steering wheel. This tranny works best when left alone.
The fact that this 2276 kg tester returned just under 11 L/100 km (26 mpg) over a week of mostly highway driving (premium fuel recommended but not mandatory) suggests the EcoBoost label is more than just an optimistic marketing angle.
The Lincoln's official rating of 13.1 L/100 km city and 9.2 highway (22/31 mpg) essentially matches that of the seven-seat 288 hp 3.6 L Buick Enclave CXL AWD (13.4 city, 9.0 highway) at $51,475, yet the performance disparity is significant. To put it another way, the Lincoln blows the Buick's doors off. The 273 hp Mazda CX-9 GT AWD ($47,450) and the 250 hp Honda Pilot Touring ($50,420) would also be eating this hot-rod Lincoln's dust.
You'd be looking at thirstier V8-powered full-sizers like the Audi Q7 4.2 ($75,200) or BMW X5 xDrive4.8i ($72,100) to get this kind of thrust.
The 2010 Lincoln MKT is also a fine handler with a well-weighted helm and taut body control — better than the Flex. Over the rough stuff, the 20-inch wheels transmit a bit more road information than you might want, but I'll take that over wallow and slop any day. Overall, a well judged suspension setup.
Inside, the cabin is nicely executed, with clear gauges, quality materials, and in this tester, a metallic weave trim ($190) instead of the standard real wood. The multi-adjustable heated/ventilated leather front chairs are models of comfort, and at night, the ambient lighting and illuminated kick plates add an extra degree of elegance.
Standard is touch screen with audio and climate controls, compass and rear-view camera (for which you will be grateful as sight lines aft aren't good).
An additional five grand gets you the Elite package that adds blind spot monitoring (recommended), powered panoramic "vista" roof, voice activated navigation and spectacular THX 5.1 surround audio.
This tester also had the $1,200 second-row heated/ventilated leather bucket seats (making it a six-seater) and $900 refrigerator between said chairs. It need not be stated that my progeny were in love with this rig, what with the limo legroom and chilled iced tea available . . . like, whenever.
The optional $2,100 Family Entertainment System with twin 7-inch screens in the front head-restraints would have put them over the top.
Unlike in the Flex, headroom for third-row passengers is quite limited due to the MKT's more rakish profile.
The $700 Active Park Assist, which scans for an appropriate spot and parallel parks this thing (you just operate the pedals and shifter) works surprisingly well.
The only fly in this interior's ointment was a persistent rattle coming from a right rear panel. Probably not typical, but something I would be complaining about vociferously if this were my MKT.
One of the more remarkable aspects of the Lincoln MKT is its tomb-like cabin. No, I don't mean creepy . . . I mean quiet. On the highway at 120 km/h you waft along in near silence with the engine spinning at a lazy 2000 rpm.
If you have to go big, the Lincoln MKT EcoBoost is an impressive entry. Uniquely styled, surprisingly swift and suitably sybaritic, you'll be astonished to know all this comes with tolerable fuel consumption.
2010 Lincoln MKT Ecoboost
PRICE: base/as tested: $53,350/$63,320
ENGINE: 3.5L twin-turbo direct-injection V6
FUEL CONSUMPTION: city 13.1, hwy 9.2 L/100km (XX/XX mpg)
POWER/TORQUE: 355 hp; 350 lb.-ft.
COMPETITION: Buick Enclave CXL, Ford Flex, Mazda CX-9, Honda Pilot, Hyundai Veracruz, Acura MDX, Subaru Tribeca Premier, Lexus GX470, M-B R-class
WHAT'S BEST: strong and efficient turbo motor, classy presentation
WHAT'S WORST: goofy paddle shifters, little headroom in third row
WHAT'S INTERESTING: Lincoln's "new" grille a nod to the 1941 Lincoln Continental
Ford India closes 2010 as
a raging sales bull

Blue Oval subsidiary moves 83,887 units on strength of Figo
Detroit News staff
Jan 2, 2010
Ford Motor Co. said today that sales by its Ford India subsidiary increased 184 percent in 2010.
The automaker sold 83,887 vehicles in India, compared to 29,488 in 2009.
Ford said its year-on-year December sales in India were up 172 percent compared to December 2009.
Ford India, the company said, took record bookings on a single day, thanks to its Midnight Sale promotion Dec. 4, when showrooms remained opened late.

The Ford Figo was selected the Indian Car of the Year 2011 last month by a jury of automobile journalists. The same week, ET ZigWheels selected the Figo for the twin honors of Best Premium Hatch and ET ZigWheels Car of the Year 2010.
"This has been an outstanding year for Ford in India with nearly triple digit growth rates. It is also extremely encouraging to see the Figo sweep many prestigious industry awards and it is gratifying to see so many Figos on India's roads," Michael Boneham, president and managing director at Ford India, said in a statement released by the automaker.
Sales of the Ford Figo continued to show strength, with more than 60,000 units sold in India since its launch in March. Ford India saw a favorable month across nameplates with the Fiesta, Ikon and the Endeavour faring well in their respective segments.
To further strengthen its service support, Ford India has been expanding its sales and service network across the country. The company's dealer network has increased to more than 170 across 100 cities in India, a key market in Ford's global strategy.


'Redundant' Mercury
comes to end of the line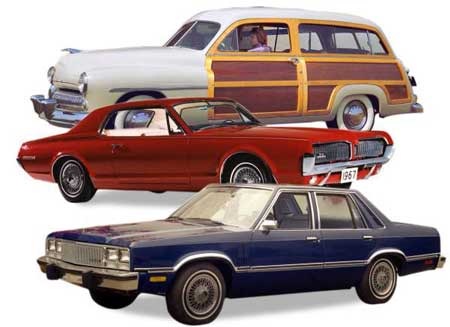 Once targeted at 'aspirational class,' it
wasn't different enough to attract buyers
Vicki Vaughan / San Antonio Express-News
January 1, 2011
When business owner Joey Guerra was hunting for a car to buy his daughter last year, he wasn't deterred by buzz that the Mercury brand could be on its way out.
He settled on a Mercury Mariner, a midsize SUV, and he doesn't regret the choice. "It's a great car," he said. "She loves it."
That Mercury, if it's on the road long enough, will become a rarity. Ford announced in June that it would kill the line in the fourth quarter after years of falling sales.
The last Mercury, a Mariner, rolled off the line on Oct. 3, although more are being produced for government agencies.
As of today, the Mercury name disappears from dealerships, marking the end of a once-heralded brand that was a step up from Ford, the everyday people's car.
Today, few recall that Mercury once was beloved as a stylish and powerful ride. It had roles in movies ranging from "Rebel Without a Cause" (James Dean was behind the wheel of a customized 1949 Mercury) to "On His Majesty's Secret Service," in which James Bond's love interest drove a souped-up red 1969 Cougar XR-7 known as the Eliminator.
Their fans aside, recent Mercurys weren't different enough from Ford to attract auto buyers in sufficient numbers, experts say.
"Mercury has been a redundant brand for Ford for at least the last five years, if not longer," said Jesse Toprak, vice president of industry trends and insight for the auto research website TrueCar.com. "For the most part, they were just cosmetically enhanced Fords."
Mercury was designed to be an automobile "for the aspirational class," Toprak said, "for those who couldn't quite afford a Lincoln but wanted something more distinctive than a Ford. But that strategy didn't stick."
Through November, 84,802 Mercurys were sold, a 57 percent decline from the 195,949 sold just five years before, according to TrueCar.com figures. And 2010 Mercury sales represented less than 5 percent of Ford's total sales of 1.7 million, TrueCar.com said.
Ford was candid about Mercury's declining appeal in June, when it said it would eliminate the line. "Mercury's customer profile, pricing and margins are almost identical to Ford," the company said in a statement.
MURPHY, Tim Passed away peacefully with his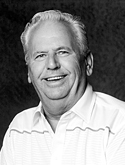 loving family by his side on December 29, 2010 at 69 years of age. Beloved husband for 48 years of June. Loving father of Gary, Andrew, Timmy and Carol and husband Tony Christo. Dear grandpa of Chelsea, Amber, Alannah, Austin, A.J and Paige. Dearest brother of Jimmy and Kay, John and the late Nancy, Margaret and John Grogan and the late Michael. Dear brother-in-law of Ann and Ray Tabberner and Carol and Howard Smith. Tim will be sadly missed by many nieces, nephews, dear friends, extended family over seas. He was member of Local 200 for 30 years and Skill Trades Chairman. If you so desire, donations to the Brentwood Recovery Home or Canadian Cancer Society would be appreciated by the family. Visiting Sunday 3-5pm & 7-9pm. Funeral Monday at 11:30am at FAMILIES FIRST 3260 Dougall Ave. South Windsor, 519-969-5841. Share memories, photos or make a donation at www.FamiliesFirst.ca
Ford, Chrysler recall thousands of vehicles in Canada
The Canadian Press
Dec. 31, 2010
TORONTO — Chrysler and Ford are recalling thousands of trucks and crossover vehicles in Canada as part of larger North American-wide safety alerts.
Chrysler is recalling a total of nearly 150,000 trucks and SUVs in Canada and the U.S. to address several problems, including steering, airbag issues and the potential for trucks to stall.
Three separate recalls are involved. The first one covers about 22,000 Dodge Ram trucks from the 2008-2011 model years to address steering problems. About 4,000 Canadian vehicles are involved.
The second involves about 65,000 2009 model year Dodge Journey SUVs -- 14,600 of them in Canada -- to fix side airbags that might not deploy.
The last includes about 57,000 Dodge Ram 1500 trucks -- 16,700 of them in Canada -- from the 2011 model year to fix components in rear axles that could cause the trucks to stall.
Ford also said Thursday it is recalling nearly 5,000 trucks and crossovers in Canada due to problems with electrical systems that can short and create a fire.
The recall includes some 2011 model year F-150, F-250, F-350, F-450, F-550, Ford Edge and Lincoln MKX vehicles.
A Ford supplier of a control module produced the faulty product over a six-day period.
The Canadian recall is part of a larger American recall of 15,000 vehicles.
Drivers should contact their dealers to inquire about repairs, the company said.


Ford's latest MyKey allows
parents to censor radio
Alisa Priddle / The Detroit News
December 30, 2010
Ford Motor Co., through some advanced technology, will help parents censor what their teens listen to on the radio while driving.
A new version of the automaker's MyKey technology will allow parents to block explicit satellite radio content.
"Ford wants to give parents peace of mind that their kids are following practical household rules in the car," says Graydon Reitz, Ford director of Electrical and Electronic Systems Engineering.
The feature will be standard equipment next year on the new Ford Explorer, as well as the Taurus. Eventually, it will be available on a number of Ford and Lincoln vehicles.
The MyKey system, which launched in the summer of 2009, was designed to help parents encourage safe teen driving habits. The programmable key can limit a vehicle's top speed, the volume of the audio system and mute the radio until the driver and passenger put on their seat belts.
The radio-blocking feature can screen out more than a dozen Sirius Satellite Radio stations that offer explicit content, including Howard Stern and some comedy channels.
Ford says this is the first instance of screening radio programming in a vehicle.
When the programmed key goes in the ignition, the system reads a transponder chip and implements the restrictions.
"Parents obviously like this type of feature, and many teens are OK with it when they hear parents may give them the keys more often if the car comes with a technology such as Ford's MyKey," Reitz said.
In a poll conducted for Ford by Penn, Schoen & Berland, nearly 60 percent of parents of teen drivers said the ability to block explicit radio content is an important technology, while 85 percent find the speed-limiting feature important.
More than half the parents surveyed said they would allow their teens to use the family vehicle more often if equipped with MyKey. Among teens, 45 percent were OK with the restrictions if it meant getting the car more often.
National Highway Traffic Safety Administration statistics show teens are more likely to speed, which contributes to 30 percent of all fatalities. Teens are also less likely to buckle up.


Ford Focus promises
greater stability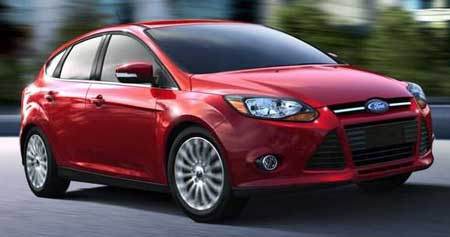 Alisa Priddle / The Detroit News
December 29, 2010
Ford Motor Co. will give the all-new 2012 Ford Focus greater stability in turns with technology usually found in more expensive cars — or in action on a ski slope.
"The new Focus is the first North American Ford vehicle to offer torque vectoring control," said Rick Bolt, program manager for the Focus.
"This is a technology that has been offered on high-end sports cars, yet Ford is making it standard on their new small car," Bolt said.
Torque vectoring is designed to give a vehicle more control in curves. The same principle applies to skiers and snowboarders who shift their weight to the outside edge to carve each turn through the snow.
In a car, the technology applies slight braking force — imperceptible to the driver — to the wheel and tire that might slip in a curve.
The slight pressure mimics the effect of a limited-slip differential in distributing the power from the engine so more power goes to the outer wheel than the inner one in a turn.
"Because torque vectoring control is on all our Focus models, it will elevate skill sets across a broad range of drivers," said Bolt, who is a downhill skier.
The all-new 2012 Ford Focus goes on sale in early 2011.
The host of the upcoming Focus Rally: America web-based reality show to promote the 2012 Focus is also a hero on the slopes. Jonny Mosely, Olympic ski champion, will host the five-week show that has contestants in Focuses racing across the country.
Ford to add 'on-off' engine technology to non-hybrids
Alisa Priddle / The Detroit News
December 28, 2010

Ford Motor Co. is expanding the use of technology that shuts off the engine when a vehicle is idling to more vehicles starting in 2012.
Start-stop technology already is on hybrid versions of the Ford Fusion and Escape, but the automaker announced today that it also will make the fuel-saving feature available on conventional cars and trucks. The feature is also available on vehicles in Europe with manual transmissions.
Auto Start-Stop will be added to gasoline-powered vehicles with automatic transmissions, as well as manuals, in North America in the years ahead. It will also work with Ford's dual-clutch six-speed automatic.
Ford says the system can improve fuel economy by at least 4 percent, and the gain can be as much as 10 percent, depending on the vehicle and how it is used. City driving with many stops will yield greater benefits. When a vehicle is stopped, the engine turns itself off and automatically restarts when the driver's foot leaves the brake pedal.
Vehicle functions and accessories such as the radio and climate control continue to operate while the engine is off.
"For the driver, Ford Auto Start-Stop provides extra fuel efficiency without inconvenience, as it works completely automatically," said Barb Samardzich, Ford vice president of Powertrain engineering. "And, just like in our hybrid vehicles, the heater and air conditioner work as normal so drivers will not sacrifice comfort."
The automaker has more than 244 patents on the technology that will be shown on a concept vehicle to be unveiled at the North American International Auto Show in Detroit in January.
In Europe, the system is designed to work with both diesel and gasoline engines. The technology is standard on some models of the Ford Ka and Mondeo and is currently launching on the Focus, C-Max and Grand C-Max.
After adding the system to North American vehicles in 2012, the technology will roll out to all Ford markets globally.
For 2011, Ford continues to offer the system on its hybrids, including the Escape, Fusion and Lincoln MKZ.
"Many of the same Ford engineers who designed the Auto Start-Stop system used on Ford and Lincoln hybrids are developing the Auto Start-Stop system for non-hybrid vehicles that will be sold around the globe," Samardzich said.
Direct-injection engines work well with start-stop technology because they aid the fast engine starts required, she said.
Start-stop will debut on four-cylinder engines but eventually be offered with V-6 and V-8 engines, as well.
Auto Start-Stop does not require any additional vehicle maintenance, said Birgit Sorgenfrei, program manager for Auto Start-Stop.
A light on the dash signals when the engine is off and the needle on a special tachometer moves into the green zone.
"Our hybrid owners tell us that start-stop is one of their favorite features," said Sorgenfrei. "When the engine is off, they know they are saving fuel and reducing emissions."


GM recalling 100K vehicles over airbag, axle concerns
David Shepardson / Detroit News Washington Bureau
December 27, 2010
General Motors Co. is recalling nearly 100,000 vehicles in two separate campaigns because of concerns that air bags could fail to deploy in crashes and rear axles could lock up.
A third campaign, announced by Isuzu Motors this week, covers some 2006-07 GM trucks built by the Japanese automaker.
GM said Thursday that it will recall 95,927 2005-07 Cadillac CTS vehicles because some of the vehicles' sensing systems may not work and could fail to detect a front passenger's presence. That would disable the front air bag and could reduce protection in the event of a crash.
GM's recall was prompted after the National Highway Traffic Safety Administration opened an investigation into the issue in September. GM said it will begin the recall when it has replacement parts.
GM is providing additional warranty coverage for the air bag issue to another 62,867 2005-07 Cadillac CTS models not covered by the recall, GM spokesman Alan Adler said. The extended warranties are for 10 years or 120,000 miles.
Separately, GM is also recalling 1,262 2011 Cadillac Escalade EXT, Chevrolet Avalanche, Silverado LD and GMC Sierra LD vehicles that may have a faulty rear axle cross pin.
GM said the pin wasn't manufactured to its specifications. It was improperly heat treated and could crack. Drivers may hear a banging noise coming from the axle if it shifts out of position — or it could cause the rear axle to lock. That could lead to a crash without warning, GM said.
The company will start replacing the pins next month. GM also will call the owners to inform them of the issue.
GM said no injuries or crashes have been reported in connection with either recall.
GM is also recalling 13,000 CTS vehicles in Canada over the air bag issue.
Separately, Isuzu Motors said this week it will recall 2,992 2006-07 trucks — including GMC W3500, W4500 and W5500, and Chevrolet W3500, W4500 and W5500 vehicles.
Isuzu said the oil pipe bolts were not properly tightened during production — and they could loosen, causing oil seepage or leakage. In a worst-case scenario, the engine could seize and that would increase the risk of a crash. Dealers will replace the packing seals and tighten the bolt.
The recall also covers the Isuzu NPR, NQR and NRR models.
FREE PRESS STAFF REPORTS
December 26, 2010
In 2011, Ford expects it will sell more cars and trucks than this year because the economy should improve and all automakers should do better, said Ford sales analyst George Pipas.
But Ford gaining market share for the third year in a row will be more difficult.
Ford ended production of all of its Mercury models in December. While sales of Mercury have diminished over the years, the brand still captured nearly 1% of U.S. industry sales through November.
On the other hand, Ford just launched an all-new Ford Explorer and will soon launch a redesigned Ford Focus, and both are expected to be high-volume sellers.
"It's not going to be easy, but we don't want to go backwards," Pipas said.
Ford will report year-end sales on Jan. 4.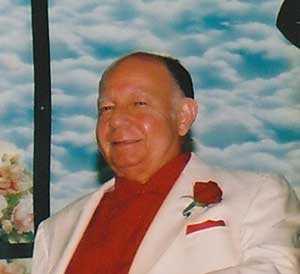 Retired July 1, 1994
30 Years of Service
It is with great sadness that we inform you of the passing of Oswald Shanks on Saturday December 25, 2010. Os will be sadly missed by all his friends and co-workers, both active and retired from the Ford Motor Company and CAW local 584.
Our Sincerest Condolences go out to his wife Sheila and their entire family.
Here is an email that was received from his wife Sheila:
It is with a heavy heart I have to let you know that Os passed away suddenly in the early hours of Christmas morning. We will miss him sorely, but are happy he went quickly as he had always wished. He lived a full life and we have had many fine adventures over the years, including this past year in particular, so I take comfort in knowing we were able to do this while we could. I like to think he is now dancing with the angels, saying – 'finally I get to lead'. (All our dancing friends will understand this sentiment!)
Now we have finalized arrangements, attached is the obituary which will be published in The Toronto Star on Saturday, January 1, 2011.

Also the picture which will be posted on the Newediuk website. We hope you all have fond memories to remember him by.
Love from myself and the family.
Sheila
SHANKS, Humphrey Oswald –
Os left port for his final cruise on December 25, 2010 in his 82nd year, welcomed by calm and peaceful waters into the great sea.

Beloved captain to his first mate of 55 years, Sheila Elizabeth (nee McDonald). Devoted father to first officer Patrick McDonald (Lorna), second officer Lesley June Mauro (Rick) and third officer Gail Elizabeth Shanks. Proud grandfather to deckhands Nicole, Brendan, Raymond, Andrew, Danielle and Peter. Dear brother to chief engineers Patrick (deceased), Fidele Edelsward (Rolf), Raymond (Helen), David (Win), Merle Louden (Ken) and Eileen Hawkins.

Os will be fondly remembered and sadly missed by family and fellow voyagers, at home and abroad, as well as his many friends in the dance community.

At Os' request there will be no funeral service. Cremation has taken place. A private family interment will be held later at Glendale Memorial Gardens.

The family will receive friends for a final "Bon Voyage" at Newediuk Funeral Home, 2058 Kipling Avenue, Etobicoke, (just North of Rexdale Boulevard), on Tuesday, January 4, 2011 from 7 - 9 p.m. In lieu of flowers, memorial donations to a charity of your choice would be appreciated.

Online condolences at: www.newediukfuneralhome.com.
There is so little we can say, so little
we can do; When God has called a loved one home, who means so much to you.When smiling eyes are closed in sleep, according to God's will; And that dear voice you love to hear has suddenly grown still.

Gone, but in our hearts you liveth still.
Keith Naughton, Bloomberg News
Bloomberg

December 25, 2010 04:00 AM

Ford Motor Co., returning to the U.S. minivan market after at least a four-year absence, will count on a compact people mover it developed in Europe to drive sales to the children of the American Baby Boom generation.
Ford, debuting the C-Max at next month's Detroit auto show, is hoping to lure young families with fuel economy it says is the best of any minivan and a price starting below $27,220. The United States will add 11 million new households in the next decade, helping boost minivan sales 52 percent by 2012, J.D. Power said.
"New households will lead to new families looking for affordable vehicles that can carry several passengers and cargo," Jeff Schuster, an auto analyst with researcher J.D. Power & Associates in Troy, Mich., said in an interview. "Traditional minivans have some image problems, so Ford is not going to market the C-Max as a minivan."
While the C-Max van is based on Ford's Focus small car, it has sliding rear doors and seven seats typical of minivans. The second-largest U.S. automaker said last year that the C-Max will go on sale domestically in late 2011. The introduction has been delayed until 2012, Schuster said.
The C-Max has the attributes of a traditional minivan, "without looking like a box on wheels," Derrick Kuzak, Ford's product development chief, told reporters Dec. 14 at the plant in Wayne, Mich., where the new Focus will start production Jan. 3. Ford will build 10 models, including the C-Max, on the mechanical foundation of the Focus, Kuzak said.
Ford abandoned the minivan market in 2006, when it ended production of its Freestar model. Ford sold 46,245 Windstar and Freestar minivans that year, while Chrysler LLC sold 211,140 Dodge Caravans and Honda Motor Co. sold 177,919 Odyssey models.
In 2008, Ford went after the people-mover market with the boxy Flex model, which didn't achieve the automaker's sales goals, Schuster said. Ford sold 38,717 Flex models last year.
"The Flex has been polarizing because of its looks - you either love it or hate it," Schuster said. "It's a large, heavy vehicle that you aren't buying for its fuel economy."
The U.S. minivan market peaked at 1.4 million vehicles in 2000 and fell 70 percent to 415,173 last year, according to researcher Autodata Corp. of Woodcliff Lake, N.J.
J.D. Power forecast the U.S. minivan market will grow to 630,857 vehicles in 2012 as the economy recovers and the offspring of the baby-boomer generation begin having families, Schuster said.
Ford now sees an opportunity in selling a compact minivan that is less than 15 feet long to the boomers' children, who are interested in good fuel economy and a model with "a tidy overall footprint," Kuzak said. The C-Max is two feet shorter the Honda Odyssey and the Dodge Grand Caravan, which each are about 16 feet, 11 inches long.
"That very efficient size and price point, we believe, are well-suited to the needs of young families looking for fuel-efficient alternatives," Kuzak said.
Ford may sell as many as 50,000 C-Max models annually in the United States, Schuster said. That would be more than twice the sales of Mazda Motor Corp.'s Mazda5 model, which sold 18,488 last year, making it the top-selling compact minivan in the U.S.
The C-Max will have better fuel economy than the Mazda5, which gets 21 miles per gallon in city driving and 28 mpg on the highway, said Said Deep, a Ford spokesman, who declined to give a specific figure. It will be priced between the Focus sedan, which starts at $16,640, and the Edge crossover, which starts at $27,220, Deep said.
The 7-seat model, known in Europe as the Grand C-Max, went on sale in Germany, France and the Netherlands over the last six weeks and sales data aren't yet available, according to Astrid Wagner, a company spokeswoman. A 5-seat version called the C-Max went on sale in Europe last month and Ford sold about 4,600 models, Wagner said.
To create cargo space in the U.S. version of the C-Max, the middle seat of the second row can be folded under the right-hand seat, Ford said. The second-row seats also slide and recline.
Ford will debut a "hands-free liftgate" on the C-Max, which enables the driver to open the back hatch with a kicking motion beneath the rear bumper. That motion triggers two sensors embedded in the rear bumper that set off the automatic tailgate. The driver must be carrying the key fob to engage the sensors.
"The C-Max will be the first application of this technology, but stay tuned, there's more to come," Frank David, vice president of product development for Ford of Europe, told reporters Dec. 14.
The combination of new features, low price and high mileage may enable Ford to succeed in the minivan market this time, Schuster said.
"The minivan segment is still viable and Ford needed to figure it out," Schuster said. "Maybe this will work for them."
2011 Ford Explorer is
brilliantly designed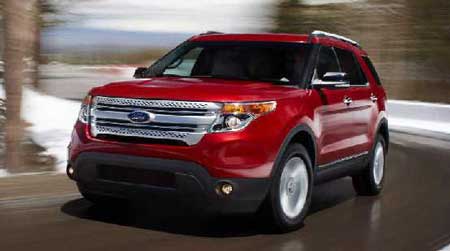 The age of consumption has ended.
December 24. 2010
Scott Burgess
So sayeth I.
And so implyeth Ford Motor Co. with its all-new 2011 Ford Explorer.
This SUV — and, yes, despite the clamoring from a bunch of Jeep Wrangler owners who say that all trucks must have a locking rear differential, body-on-frame construction and tow 1 million pounds, the Explorer is a true SUV. It's a brilliantly executed piece of machinery that has earned its way into the next era of the automotive world.
There may still be room for a few big seven-passenger SUVs with honking V-8s and yachts pinned to the bumpers, but the new Explorer just doesn't roll that way. And it shouldn't.
The biggest engine in the Explorer is a high-tech 3.5-liter V-6 that cranks out 290 horsepower and 255 pound-feet of torque. (Note, the original 1991 Explorer was introduced with a 4-liter V-6 that churned out 155 horses.)So maybe going back to its roots shows a glimpse of the future.
Here's what I like about the new Explorer: It's bigger but drives smaller. It's modern. It's filled with high-tech features that don't make me feel like an idiot. And it gets good gas mileage. Oh, and it looks really nice, too.
Here's what I don't like: Nothing.
But the new Explorer does come with some questions and concerns.
A common complaint I've heard is that it can only tow 5,000 pounds. It's a legitimate but somewhat overstated gripe. Ford has done tons (at least two-and-a-half tons) of research and says that the 5,000-pound limit fits 99 percent of the Explorer customers' needs.
As a man who has personally towed one thing over the past five years, I might have to agree with Ford's team of researchers. If the need to pull big giant things behind me becomes a part of my life, I'll buy the vehicle I need. But if I might only some day need to tow my ship that has finally come in, why would I buy a vehicle that eats up gas, has a stiffer suspension and is less enjoyable to drive every day just because of something I might need once in a lifetime?
Becoming the new norm

See, the age of consumption collapsing? Common sense engineering and right-sizing consumers could become the new norm. In fact, it's already becoming that.
And not making the Explorer a traditional truck rewards you every time you're on the road, which is where the overwhelming majority of owners spend all of their time. This Explorer feels like a car.
Built on the same platform that holds the Ford Taurus and Lincoln MKS sedans, the Explorer's independent suspension glides along the road. The V-6 provides excellent acceleration and the electric-power assisted steering feels well-weighted in your hands. It's a pleasure to drive and during a day of cruising, it was easy to forget how big the Explorer is on the road. This thing is church mouse quiet.
It also provides good gas mileage, hitting 17 mpg in the city and 25 mpg on the highway. An even more fuel efficient 2-liter turbocharged four-cylinder engine will arrive next year, which Ford says will improve mileage over the outgoing model by 30 percent.
This will be the first Explorer ever to have a four-cylinder engine and I wonder how well it will perform pulling a 4,500 pound Explorer. Ford has already said it will only come in front-wheel drive and have a 1 ton towing limit. Smart odds makers place the over-under on 2-liter Explorer sales at around three.
Last major concern

The last major concern about the new Explorer is its abilities off-road. It does not possess traditional four-wheel drive with a locking rear differential and the other pieces that come with those hard-nosed rock crawlers.
I rock crawl less than I tow and when I tested the Explorer on two different tough off-road courses, it did amazingly well. (Ford did create the courses, so it should.) But the trails showed off its clearance, excellent hill decent programming (which allows it to maintain a slow speed down a steep incline without touching the brake) and the all-new Terrain Management System. This system, which is nearly identical to Land Rover's Terrain Response system, lets the driver select the type of terrain the Explorer is driving through, such as sand or snow or pavement, and the vehicle adjusts wheel spin, throttle inputs and other factors to move quickly and safely.
The system works very well and Ford has added a number of other high-tech features, such as Curve Control which monitors the Explorer in fast sharp corners, such as highway exit ramps. This system uses the antilock brakes and limits the throttle to help keep the Explorer on the road.
An enjoyable vehicle

No matter where you are in the Explorer, you'll enjoy being in the Explorer.
The entire interior is extremely well-done with comfortable seats, is well-laid out and boasts lots of creature comforts.
And then there's the new My FordTouch system, which, in laymen's terms, is the next-generation Sync. This is all-encompassing infotainment, navigation and everything system is simply the best one available from any car on the market. It comes with cool graphics and will quickly become your best friend. You can talk to it, click your way through commands and even tag songs you like on the radio to have your phone buy them later from iTunes.
Software engineers have created a system that lets the user decide how to operate MyFord Touch. They can use the steering wheel controls, the touch screen or voice commands to operate it instead of following one path. It's genius. A technophobe could sit down behind the wheel and know how to use My FordTouch within a few minutes. Now, if only Ford would move the hazard signal button to the top of the big color screen in the center stack instead of the bottom, where I continue to accidently turn it on.
Really, throughout the cabin, the Explorer has more gadgets than Gizmodo. From Bluetooth connectivity to a zoom feature on the back-up camera to help with connecting a trailer to the hitch, the Explorer offers features that make life easier.
It also makes life safer with the Explorer becoming the first carmaker to offer inflatable second row seat belts. These help displace a person's weight against a bigger surface during an accident.
These are the kinds of features everyone wants, and they're willing to pay for them.
They might even pay for more, but that's where the tide has turned. Ten years ago, if a redesigned Explorer had arrived, it would have simply been bigger and more powerful. Instead, the new Explorer is quieter, more refined and more efficient. It's more in tune with what the people who want an Explorer need — and not with what people who would never buy one in the first place care about.
That group would never be happy, but most people who hop into the new Explorer will be.


UAW's King says organizing at transplants begins in January
David Barkholz
Automotive News | December 23, 2010

DETROIT -- UAW President Bob King (pictured left) said the union intends to launch a campaign in January to organize the U.S. manufacturing plants of Asian and German automakers.

In an exclusive interview, King said the UAW has sent letters to the global CEOs of the automakers with U.S. transplant operations, saying the union wants to organize their plants and cooperate to improve operations.

King declined to say which transplant automaker the UAW would target first or to reveal how the automakers responded to the letter.

In another gesture, the UAW has called off demonstrations at U.S. Toyota dealerships, King said. The union halted the protests, started at select dealerships after Toyota decided last spring to close its assembly plant in Fremont, Calif., to "reach out" to Toyota officials on the eve of the organizing drive, he said.

"We said we were going to be the UAW of the 21st century and didn't feel like that was accomplishing that goal," King said of the decision to end the dealership protests.

'Free and fair' elections

King said the UAW will start the campaign in January with a press conference.

The union is asking target automakers to sign principles pledging that they will not interfere with free and fair union elections at their factories.

The principles, which King first announced this summer, were approved by the UAW's board of directors within the past week, King said.

If the UAW is allowed to hold a fair election and workers at transplant operations vote against unionization, the UAW will respect the decision and quietly leave, King said.

Once the campaign is announced, the UAW expects to begin actively organizing workers at the plant level, King said. Given a chance, workers want to participate in a cooperative way with management to decide how to improve their jobs, he said.

Toyota reaction

Toyota will leave it up to its 20,000 U.S. hourly manufacturing employees at 10 plants to decide whether they want a union if and when the UAW comes calling, said Toyota spokesman Mike Goss.

Since Toyota first began manufacturing cars in the U.S. at its Georgetown, Ky., plant 25 years ago, employees have seen no need to unionize, despite organizing drives by the UAW, Goss said.

The company has treated employees well and has never laid off an hourly employee even in the face of economic downturns that caused other automakers to lay off massive numbers of workers. "We've made a commitment to our employees," Goss said.

As to the UAW suspension of protests at Toyota dealerships, those demonstrations never should have happened, Goss said.

He said it was "unfair" for the UAW to single out Toyota for the closing of Toyota's Fremont, Calif., assembly plant when it was the pullout by plant partner General Motors several months earlier that made the venture no longer viable.

"It made no sense for the UAW to attack us," Goss said.

A better story to tell

King said the UAW has a better story to tell transplant workers today than it had over several decades of failed efforts to organize those workers.

UAW-represented hourly workers have been instrumental in the quality and productivity gains that the Detroit 3 have made in recent years, positioning their products to compete globally, King said.

The UAW also was first to the table to make concessions and sacrifices that have helped Ford Motor Co., General Motors Co. and Chrysler Group to emerge from the financial crisis of 2008 and 2009, he said.

Those concessions equate to between $7,000 and $30,000 per worker, King has said. The UAW now represents about 120,000 hourly workers at the Detroit 3, down several fold from even a decade ago because of plant closings and buyouts.


Recall notice comes
after deadly crash
NHTSA opens investigation into Ford Recall
Dec 23, 2010

WHITMAN, Mass. (WPRI) - Ford recalled tens of thousands of Windstar minivans, but the recall notice arrived three days too late for a local family. A father of two died after his Windstar's rear axle split in half sending the vehicle crashing into a building.

Critics of Ford say the manufacturer knew about problems with the Windstar rear axles for years but did nothing about it. Now, the Bowman family of Whitman, Mass., is without a father, a husband, a brother and they say had they known about the defect, the accident would never have happened.

"They don't have a father anymore, and at 4 and 7 their life is just beginning". said Justine Bowman. Her husband's life came to a tragic end on Oct. 15.

Sean Bowman, a 28-year-old Coast Guard veteran died when The rear axle of his 2001 Windstar suddenly fractured, sending his minivan violently crashing into a building in Whitman.

Days later Justine received the recall notice from Ford warning Windstar owners about faulty rear axles. The letter was postmarked three days after Sean's fatal crash.

"It's very frustrating. It's infuriating!" she said.

Call 12 for Action learned that the National Highway Traffic Safety Administration didn't open an investigation into Windstar axle failures until May of this year. But we found complaints from Windstar owners dating back to 2002.

"This is a problem that's been well known and certainly by 2008 this is a well known problem, by 2009 you've got to go, 'Why aren't they recalling?'" she said.

Then, just this year, NHTSA released a startling video showing its own test of what happens when a Windstar rear axle fails, causing a catastrophic accident.

"When they showed that to Ford, Ford had almost no option but to do something about it," said Sean Kane, a local car safety expert.

We contacted Ford. They released this statement regarding the recall:
"The recall of these older vehicles with millions of miles of dependable service was covered nationally by news media in September, and was followed by a government consumer advisory in November. Ford is committed to safety and notifying customers of recalls. We send individualized letters to customers with affected vehicles, and go beyond government requirements for recall notifications.

"Our evaluations at the time of the government's investigation included a review of the complaints and we concluded that a rear axle fracture was not expected to result in loss of vehicle control, and the likelihood of a related accident or injury was extremely low. When Ford received more recent allegations of additional accidents in the summer of 2010, we re-evaluated the potential effect of rear axle fracture and decided to conduct a safety recall."

Since Sean Bowman's death, NHTSA has sent out another advisory warning Windstar owners to get their axle's inspected. But now, Ford faces another big problem: the parts to fix the rear axles aren't expected to be available until spring of next year.
***************************************
Feds widen Windstar probe's scope
NHTSA reviewing corrosion issue related
to suspension structure of the Ford minivan
David Shepardson / Detroit News Washington Bureau
December 23, 2010
Washington— Federal auto safety regulators have upgraded an investigation into 550,000 Ford Windstars over a new corrosion issue — the latest issue to dog the minivan.
The National Highway Traffic Safety Administration has opened an engineering analysis into the 1999-2003 minivans sold and driven in salt-belt states, a move that upgrades a preliminary investigation begun in late July, according to a notice posted on the agency's website on Wednesday.
NHTSA is closely reviewing a corrosion issue on the vehicle's suspension structure. The agency is reviewing 346 complaints related to the front subframe — or engine cradle — which carries the engine, transaxle, steering rack and components.
NHTSA has reports of three crashes in connection with the probe; one resulted in a vehicle being totaled.
In August, Ford Motor Co. announced it would recall 462,750 1998-2003 Windstar minivans over concerns that rear axles could corrode and fail in 21 salt-belt states. On Nov. 30, Ford added 29,900 vehicles to the recall — including recalling vehicles purchased or registered in Utah. Another 117,000 Windstars have been recalled in Canada.
Ford spokesman Wes Sherwood said the company is cooperating with NHTSA.
NHTSA first opened an investigation into the subframe issue in late July after receiving 87 complaints.
Most of the 346 complaints allege cracking or excessive corrosion of the subframe — and 97 percent of them have come from salt-belt states. Most complaints point to a problem on the passenger side.
One likely cause is the fact the air-conditioning lines run above the front subframe on the right side of the vehicle — and some noted that condensation has been observed dripping onto the subframe.
Ford safety director James Vondale told NHTSA in a Sept. 9 letter that the failure rate for the Windstars "is particularly low when considering the age of the vehicles (some have been in service for up to 12 years) and the tens of billions of miles they have accumulated."
This is the latest issue with Windstars from the late 1990s. Some of the Windstars under investigation have now been recalled at least eight separate times over the last decade.
The Windstar is coming under increased government scrutiny following the October crash of a 2001 Windstar in Whitman, Mass., that killed a 28-year-old father of two. The family received a recall notice from the automaker that was postmarked three days after the crash. The crash in part, prompted NHTSA to issue an urgent warning to owners to get recalled Windstar vehicles repaired.

********************************
Axle recall update

Ford told dealers in October it would agree to buy back some of the Windstars at its discretion over the axle recall.

Ford currently expects to have replacement axles in the first part of 2011. Until then, it is providing rental cars to those customers with cracked axles. Customers will get to use the rental cars at no cost until the parts are available for the fix.
Reinvented 2011 Ford Explorer Earns IIHS Top Safety Pick; Delivers Suite of Standard Safety Features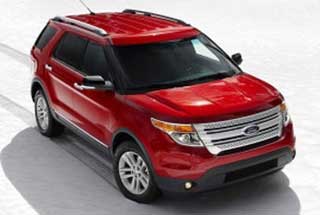 DEARBORN, Mich., Dec. 22, 2010 /PRNewswire/ --
All-new 2011 Ford Explorer earns Insurance Institute for Highway Safety Top Safety Pick, adding to Ford's leading number of top safety ratings

The reinvented Explorer offers a class-leading array of airbags, including industry-exclusive inflatable second-row seat belts, Safety Canopy® side curtains, Trinity front crash architecture and collision warning with brake support

Explorer also features AdvanceTrac® with RSC® (Roll Stability Control?) with Curve Control, and MyKey® teen-safety technology ? all class-exclusive innovations to help drivers reduce the risk of accidents on the road

Explorer's innovative driver-aid technologies such as BLIS® (Blind Spot Information System) with cross-traffic alert and rear view camera are proving popular with buyers

The reinvented 2011 Ford Explorer, which offers a suite of innovative safety technologies, is the latest Ford vehicle to earn a Top Safety Pick rating from the Insurance Institute for Highway Safety.
Ford now has eight vehicles on the road in the U.S. that have earned Top Safety Picks, which adds to Ford's leading number of top U.S. safety ratings ever.
"The Ford Explorer sets a new standard for high-tech safety innovation," said Sue Cischke, Ford group vice president of Sustainability, Environment and Safety Engineering. "The Explorer offers several new innovative technologies, including available industry-first production rear inflatable seat belts, and Curve Control, which can help drivers maintain control of a vehicle if they enter a curve too quickly."
To earn a Top Safety Pick, a vehicle must receive a rating of "good" in offset frontal-, side- and rear-impact crash tests and roof strength evaluations, as well as offer electronic stability control.
Initial demand for the driver-aid technologies on the new 2011 Explorer has been strong. Of the first 19,000 orders received:
22 percent include adaptive cruise control with forward collision warning, active park assist and rain-sensing wipers
40 percent include BLIS® (Blind Spot Information System) with cross-traffic alert
87 percent include rear view camera

"Explorer has a history of safety innovation, from side-curtain airbags to AdvanceTrac® with RSC® (Roll Stability Control?), and now offering the world's first production rear inflatable seat belts," said Craig Patterson, Explorer marketing manager. "Explorer customers value safety and security. Safety features are one of the top reasons customers cite for their purchases of Explorer and SUVs in general."
World's first production inflatable rear seat belts
The new Ford inflatable rear seat belts spread impact forces across five times more area than conventional seat belts to reduce pressure on the chest while helping to control head and neck motion. The auto industry's first-ever production inflatable seat belts are designed to provide additional protection for rear-seat occupants, often children and older passengers who can be more vulnerable to head, chest and neck injuries.
Explorer's Curve Control
Ford is pioneering the next frontier of safety with crash-avoidance innovations such as Curve Control, designed to help drivers maintain control of their vehicle when taking a curve too quickly, a situation found to contribute to approximately 50,000 crashes on curves each year in the U.S. alone.
Curve Control senses when a vehicle is entering a curve too quickly, and can apply four-wheel smart braking to reduce vehicle speed by up to 10 mph in approximately one second and help drivers follow their intended path.
Additional driver-assist and safety features
"The new Explorer delivers features that both help prevent a crash and help minimize occupant injuries when a crash is unavoidable," said Erika Low, Explorer safety manager. "It's a comprehensive safety story from bumper to bumper."
The new Explorer comes equipped with technologies to help prevent crashes ? from parking lot fender benders to high-speed collisions ? by warning drivers of the potential for a crash. Driver- aid and safety technologies include options such as:
Adaptive cruise control, which slows the vehicle to adapt for traffic conditions and maintain a preset distance between vehicles
Collision warning with brake support, which helps reduce speed, automatically pre-charges brakes, provides a red warning light on the windshield as well as an audible beep to help drivers stop more quickly when the system detects a collision is imminent
BLIS with cross-traffic alert, which helps detect vehicles in blind spots during normal driving, as well as traffic approaching from the sides when reversing out of parking spots
Tire Pressure Monitoring System, which alerts drivers when it senses tire pressure is low
MyKey, which allows parents to limit speed and audio volume in their vehicles and is designed to help parents encourage safe driving habits in their teens

Structural safety and crash protection
Explorer features a unibody configuration body structure with nearly half of the stiff shell comprised of high-strength steels, such as boron. A-pillars, rocker panels and front beams are made out of boron steel for both increased strength and reduced weight. This structure was designed and developed to meet global crash standards.
Explorer features Ford's Trinity front crash structure, so named for its three components designed to absorb and redirect crash forces in the event of an incident.
When a crash becomes unavoidable, Explorer relies on a class-leading array of airbags to protect occupants. Two front and two side second-generation airbags are joined by a Safety Canopy® consisting of side-curtain airbags for all three rows of passengers. Personal Safety System? safety belts feature pretensioners and an energy management system with adjustable D-ring height in the first row.
Other Ford vehicles that have earned a Top Safety Pick rating include:
2011 Ford Taurus
2011 Ford Fusion
2011 Ford Fiesta
2011 Ford Flex
2011 Lincoln MKS
2011 Lincoln MKT
2011 Lincoln MKZ
Automaker must pay $32.4M in fines; fed charges still possible
David Shepardson / Detroit News Washington Bureau
December 22, 2010
Washington— Toyota Motor Corp. and federal regulators agreed to settle two safety investigations for $32.4 million to avoid a lengthy dispute and a possible court fight.
The Japanese automaker agreed to pay the fines by Jan. 19, under the terms of two settlement agreements released Tuesday by the National Highway Traffic Safety Administration.
"It is the mutual desire of NHTSA and Toyota to administratively resolve the civil penalties," according to the agreements. The deals are a "binding agreement in order to avoid a protracted dispute and possible litigation."
But the agreements do not bar the U.S. Justice Department from bringing criminal charges against Toyota. A federal grand jury in New York is probing Toyota's handling of several recalls.
The deal also doesn't bar the Securities and Exchange Commission, which is conducting its own Toyota investigation, from seeking civil penalties.
Toyota's board of directors, meeting in Japan on Tuesday, agreed to pay the maximum fines in two recall investigations by NHTSA.
The agreements say the fines must be paid by Jan. 19 The agency said it believed Toyota delayed the 2005 recall of 980,000 vehicles for faulty steering rods, and the recall of 5.5 million vehicles in 2009-10 for accelerator pedal entrapment issues.
Earlier this year, Toyota paid $16.4 million in civil penalties for delaying its recall of 2.3 million vehicles for sticky gas pedals by at least four months.
In total, Toyota will have paid nearly $49 million in fines by January to resolve the three recall investigations.
Toyota said Monday the agreements "are an opportunity to turn the page to an even more constructive relationship with NHTSA."
Ford poised to regain
No. 2 sales ranking
Christine Tierney / The Detroit News
December 21, 2010
Ford Motor Co. is on track to recover its No. 2 sales ranking in the United States, supplanting Toyota Motor Corp. after achieving its biggest one-year gain in market share since the 1980s.
Ford has increased its U.S. auto sales at nearly double the market's growth rate, boosting its share to 16.4 percent, from 15.3 percent last year and 14.2 percent in 2008, said George Pipas, the company's market analyst.
"The last time Ford gained one or more points of market share was in the '80s," Pipas said.
In addition, "it's the first time since 1993 that we have gained share in the U.S. back-to-back two years in a row," he said.
In the first 11 months of this year, the Dearborn automaker's sales have risen 21 percent in a market that has expanded 11 percent.
Ford, the only one of Detroit's automakers to weather the industry downturn without taking a government bailout, has benefited from the difficulties of its crosstown rivals and Toyota.
Ford lost its second-place ranking to Toyota in 2007, but Toyota's share has shrunk to 15.2 percent this year while its U.S. recalls have totaled 6.75 million vehicles. General Motors Co. remains in first place, with 19.3 percent of the U.S. market.
With new models ranging from the F-150 pickup to the redesigned Fiesta subcompact, Ford was able to take advantage of market opportunities.
Pipas predicted the industry-wide selling pace would exceed 12 million vehicles in December for a third consecutive month.
Looking to 2011, "we think sales for the year will be above 12 million and perhaps closer to 13 million," he said.
Amid forecasts from TrueCar.com and AutoTrader.com that trucks and SUVs are leading the sales recovery, Pipas said those reports are slightly misleading.
Three-quarters of light vehicles sold in the United States, including many crossovers and SUVs, are built on car platforms.
"The trends are," he said, "that people are buying more fuel-efficient vehicles as each year passes."


Ford expects sales in 2011 to approach 13 million
December 21, 2010
By KEITH NAUGHTON
BLOOMBERG
Ford said U.S. auto sales in December are running at a 12--million-unit annual rate, and it expects sales to rise to almost 13 million next year.
December would be the third straight month of industrywide deliveries at a seasonally adjusted annual rate of 12 million or more, a level exceeded once in the previous two years. Sales for all of 2010 may rise to 11.5 million cars and light trucks, from 10.4 million last year, according to researcher IHS Automotive. U.S. deliveries averaged 16.8 million from 2000 to 2007.
"We have a high degree of confidence that 2011 is going to be a stronger sales year," George Pipas, Ford's sales analyst, said Monday during a briefing in Dearborn. "We're a whole lot better off than we were a year ago."
Ford's U.S. sales rose 21% in the year's first 11 months, nearly twice the industrywide gain of 11%. New models such as the Fiesta subcompact and the redesigned Taurus sedan have enabled Ford to increase its U.S. market share to 16.7% this year from 15.3% in the same period last year, according to researcher Autodata of Woodcliff Lake, N.J.
This year's sales growth was led by deliveries to fleet customers, such as governments and rental car companies, Pipas said. Ford expects retail consumers to drive next year's volume gains, Pipas said.
"It will be slow but steady positive growth in 2011," Pipas said, adding that sales in the fourth quarter of 2010 "will be the best since Lehman Brothers went out of business" in the second half of 2008. High unemployment and the sluggish housing market remain "two worry beads" that will slow auto sales growth, Pipas said.


Ministers agree to private
pension plan framework
CTV.ca News Staff
Date: Mon. Dec. 20 2010
Finance Minister Jim Flaherty and his provincial and territorial counterparts have settled on a framework for a new private-sector pension plan for workers, including the self-employed, designed to get more Canadians saving for their retirement years.
Speaking at the close of a finance ministers meeting in Kananaskis, Alta., Monday afternoon, Flaherty said the new plan, called the Pooled Registered Pension Plan, or PRPP, will give millions of workers access to a private pension plan for the first time.
"This new private-sector retirement savings vehicle will improve the range of retirement savings options available to Canadians by providing a low-cost retirement savings opportunity for employees -- with or without a participating employer -- and the self-employed," Flaherty said in a statement.
"PRPPs will be a major breakthrough for the Canadian pension market."
Flaherty said he will continue meeting with provincial and territorial officials and other stakeholders to hammer out the details for PRPPs, which he called "a really important savings plan."
"We all agreed we want Canadians to save more, and in particular we want all Canadians to save more for their retirement income."
The agreement means provinces such as Ontario, which had expressed reservations that a private plan may delay reforms of the Canada Pension Plan, were convinced of its benefits. And Flaherty assured his provincial and territorial counterparts, as well as the gathered media, that CPP reform is not off the table.
Flaherty said the ministers agreed to continue reviewing potential changes to CPP and would discuss various options and concerns at their meeting in June.
Several months ago, Flaherty seemed prepared to respond to the call by Ontario and other provinces to boost CPP premiums and shore up the plan. However, in recent weeks he has talked up the private-sector option, seemingly uninterested in asking employers and employees to cope with higher CPP premiums as the economy slowly emerges from a recession.
"We are all concerned about a fragile economic recovery. We want to make sure that jobs continue to grow in Canada, and so there is concern about not putting more burdens on employers right now," Flaherty told reporters after Monday's meeting. "Having said that, we also agree that we want to continue the work on the CPP ideas and we agreed that we would do that."
Before the meeting, Quebec Finance Minister Raymond Bachand said he agreed that now is not the time to expand CPP and hike premiums. But he said eventually such a move will be necessary.
"You make these decisions once a generation. You can take another nine months to study it closely," said Bachand.
Power Play host Don Martin said Monday the private-sector plan is viewed as desirable to some because investors would "presumably get better returns on their investment."
"Obviously it's not as desirable as the CPP, which is backed by the government that can print unlimited amounts of money," Martin said. "So obviously people who want security and depend on their money to be backed by government will obviously want the CPP enhanced rather than some sort of private sector alternative."
Balanced budgets
While the ministers discussed the need for Canadians to be saving more for retirement, they also agreed to get their own financial houses in shape by balancing their budgets "in the medium term," according to Flaherty.
While he conceded that the definition of medium term is flexible, and admitted that Ontario's whopping $18.7 billion deficit means the province will likely take longer than others to balance its books, Flaherty said virtually all provinces will have balanced budgets by 2015.
While the Canadian economy has exhibited some encouraging signs of growth and recovery, "ministers agreed that the situation remains fragile, with concern over mounting public debt in many countries and its implication for long-term growth," Flaherty said.
"We agreed on the need to move decisively to get back to sustainable budget balance."
Flaherty also assured the provinces and territories that the federal government won't be cutting transfer or equalization payments in an effort to attack its own budget deficit.
Flaherty said transfer payments will remain at their current levels of growth -- six per cent for the Canada Health Transfer, three per cent for the Canada Social transfer -- into 2014.
According to Flaherty:
transfer payments for 2011-2012 will hit an all-time high of $56 billion, up $2.2 billion from the previous fiscal year
the Canada Health Transfer will reach $27 billion, an increase of $1.5 billion
the Canada Social Transfer will reach $11.5 billion, which is up $335 million
equalization payments will total $14.7 billion for 2011-12, up $287 million
territorial Formula Financing will grow to $2.9 billion, up $212 million
With files from The Canadian Press
Carmaker bills family hauler as hip
alternative to full-size minivan
December 20, 2010
Alisa Priddle / The Detroit News
Dearborn— Ford Motor Co. wants to make a compact minivan a hip family vehicle in the United States.
At the 2011 North American International Auto Show next month, the automaker will showcase the Ford C-Max, which is based on the Focus compact car and could go on sale in North America late next year.
The C-Max, with sliding doors and room for seven passengers, offers a smaller, more fuel-efficient alternative to a full-size minivan for buyers with young families, said Derrick Kuzak, Ford's head of global product planning.
The C-Max is part of Ford's global small vehicle strategy, which includes developing at least 10 models based on the platform that underpins the Focus and selling 2 million vehicles annually by 2012. Small cars are a cornerstone of Ford's growth plans.
One in four new vehicles are compact, and that figure will grow to 28 percent by 2014, making this one of the industry's biggest growth opportunities, said Mark Fields, Ford president of the Americas.
One in six of those buyers also will buy a small crossover, Fields said.
The C-Max also puts Ford back in the minivan market, but in a niche where the only competitor is the Mazda5. "It's the next generation of people mover," said Dave Sullivan, a product analyst for AutoPacific in Troy.
"It is the first sexy minivan I've seen," Sullivan said. "It is pure to its European goodness and packaged well. The seating is so versatile. I think it is a game changer."
Innovative features include a hands-free power liftgate. A driver approaching the C-Max with his arms full can open the gate by swinging his leg under the rear bumper, where sensors trigger the gate to open as long as the driver has the key fob.
The C-Max is already offered in Europe, where the seven-seater is known as the Grand C-Max and the five-passenger version is called the C-Max.
In North America, the seven-seater will be called the C-Max, but to stress the family relationship, the name may initially include Focus to build greater awareness of the link.
Pricing has not been finalized but is expected to start below other family-oriented Ford models, including the Edge, Escape, Explorer and Flex.
"The C-Max provides three rows of seating at a lower price point," Kuzak said, declining to be more specific.
With a wheelbase of 109.7 inches and overall length of 178 inches, the C-Max is about the same size as the first minivans introduced in the 1980s, said Frank Davis, Ford's vice president of product development.
Mazda5 closest competitor

The C-Max slides into a segment that the Mazda5 created when the small minivan debuted in North America in 2006.
While Mazda has sold 100,000 of the vehicles since then, consumer awareness of the Mazda5 remains low. Through November, Mazda5 sales are down almost 15 percent from the same period a year ago, to less than 15,000.
The Japanese automaker showed the next-generation six-passenger Mazda5 last month at the Los Angeles Auto Show.
It goes on sale next year as a 2012 model and is the final model to follow the "Nagare" design style that has marked Mazda vehicles for the past four years. The next design phase will be more muscular than the flowing lines of the past, said Robert Davis, Mazda's head of product development.
"Ford will put marketing money behind the C-Max that Mazda couldn't," AutoPacific's Sullivan said.
Jim O'Sullivan, chief executive of Mazda North American Operations, welcomes the competition.
"I'm excited about the C-Max," he said.
"I'm glad Ford will put marketing muscle behind it. It makes us both better."
Ford has long held a stake in Mazda, and the automakers have developed many families of vehicles together.
But Ford design chief J Mays said there was no sharing between the C-Max and Mazda5.
The C-Max is on based on Ford's new family of compact vehicles, while the Mazda5 is from the outgoing family.
Kia had a similar vehicle in the segment, the Rondo, which has been discontinued.
General Motors Co. planned to offer a competitor in the Chevrolet Orlando, based on its compact Chevrolet Cruze, but now plans to offer the European vehicle in Canada but not the United States.
It is not clear when the C-Max will hit the U.S. market.
When the production version of the European Grand C-Max was unveiled at the 2009 Frankfurt auto show, executives said the seven-passenger vehicle would arrive in North America by the end of 2011 as a 2012 model. In May this year, Ford said the larger minivan would be built in Valencia, Spain, for export to North America in late 2011.
Last week, however, Ford officials declined to confirm when the C-Max will go on sale in North America, or where it will be built.
Mass production of the new Ford Focus, upon which the C-Max is based, begins next month at the revamped Michigan Assembly Plant in Wayne.
New engine choice

Engine choices for the C-Max include a 1.6-liter turbocharged direct-injection four-cylinder EcoBoost engine for 170 horsepower and 177 pound-feet of torque — the first time this engine will be used in a compact vehicle in North America.
Mays said Ford considered conventional doors, but opted for sliders "for third-row access."
The second-row middle seat in the C-Max stows into the seat beside it, leaving an opening for easier access to the third row.
The vehicle also has signature Ford technology including the MyFord Touch Sync system and Curve Control, which helps keep the car on line if a curve is taken too fast.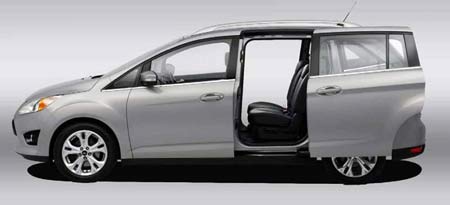 Pension reform: It's
no time for cold feet
December 19, 2010
Toronto Star
Canada's finance ministers are meeting in Alberta Sunday and Monday to grapple again with pensions, an issue they have circled around since meeting in the Yukon darkness a year ago.
Back then, some argued that retirement incomes for Canadians were just fine. But by the time they met in Prince Edward Island in the summer, the ministers — including federal Finance Minister Jim Flaherty — had come to their senses and agreed to consider a "modest" expansion of the Canada Pension Plan for the first time since its inception 45 years ago.
Now Ottawa is singing a different tune. "Now is not the time for CPP premium increases," says Prime Minister Stephen Harper, thus setting the stage for a confrontation with most of the provinces at the meeting in Kananaskis. The host province, Alberta, is the exception among the provinces. Like Ottawa, it remains deeply opposed to what it decries as a de facto payroll tax that will kill jobs.
In fact, previous hikes in CPP premiums to shore up its finances had minimal impact on employment. And public opinion surveys show broad support for an expanded CPP. Research from the Ontario government and pension experts across the country support the idea of building on the strengths of the CPP — its diversification, low fee structure, solid track record and strong actuarial footing.
The CPP is solid, but its benefits — capped at $934 monthly, or $11,200 a year — are still relatively low by world standards. Expansion is the obvious solution to a problem that won't go away: the growing uncertainties and inequities in retirement incomes. Only one in five workers in the private sector can count on employer pension plans. RRSP contributions have never met expectations, either because Canadians are disinclined or unable to save for a rainy day or because they have been scared off by recurring market meltdowns.
While pushing the CPP to the back burner, Flaherty is talking up a new proposal to make it easier for small firms to offer private pensions to their employees. Not surprisingly, the financial services industry supports this idea. But it is a stop-gap measure.
The plan Flaherty is now selling amounts to a so-called "defined contribution plan" — where employees pay in but are not guaranteed a "defined" pension when it's time to collect (the return on investment will depend entirely on market performance). Flaherty's latest pitch only underscores the regrettable decline in traditional "defined benefit plans," which pay out a promised amount rather than leaving workers vulnerable to the vagaries of the market.
Ontario Finance Minister Dwight Duncan told the Star he fears Ottawa is losing its nerve, under pressure from the financial sector and the Conservative bastion of Alberta. But so far, Alberta has been a lone voice. Quebec has signalled it will not stand in the way of prudent expansion of the CPP (which the Quebec Pension Plan broadly mirrors). Since unanimity is not a requirement for pension reform, why the sudden reluctance in Ottawa to be offside with Alberta?
At their last meeting in Charlottetown, Flaherty emerged to say, "We agreed to consider a modest, phased-in, and fully funded enhancement to defined benefits" under the CPP. That was over Alberta's objections. Now Flaherty is saying that he must tread cautiously. "It's a multi-jurisdictional challenge to get a consensus on the CPP," he told reporters. "There are no quick or easy solutions."
That's no reason to proceed at a snail's pace when a strong consensus exists for prudent action. Pension reform has serious long-term implications for Canadians that require politicians to keep their focus.
Union members 'occupy'
Flaherty's constituency office

December 18, 2010
CTV.ca News Staff

Finance Minister Jim Flaherty's constituency office has been "occupied" by a small group of union members who are protesting the government's decision to not expand the Canada Pension Plan.
The Ontario Federation of Labour issued a release indicating that a group of union and community members, including OFL president Sid Ryan, had occupied the minister's office on Friday morning.
Inside Flaherty's constituency office, it was business as usual as of the noon hour.
A staff member who answered the phone told CTV.ca that the protest began sometime after 10 a.m. and involved about 20 people.
In advance of a meeting with his provincial counterparts, Flaherty said his government would not enhance CPP -- for now -- but will try to lobby provinces to support a plan that would allow private companies and the self-employed to pool their resources for low-cost pensions.
Flaherty said the ministers "will review work that has been done on a range of options related to CPP, but there are no quick or easy solutions on CPP."
In a news release issued Friday morning, Ryan said the plan to push a private-sector solution amounts to "nothing more than a glorified savings plan for Canadians."
The OFL leader said history has many examples of private companies that have let down their employees when it comes to pensions.
Ryan said the finance minister "wants us to have faith that big business can deliver on retirement security. Nortel pensioners and millions of other average Canadians had faith and now look at them at the end of their work lives."
The same release from the OFL indicates that "updates from the occupation will be going out regularly."
Flaherty is currently out of the province.
His press secretary, Annette Robertson, told CTV.ca that the minister regularly meets with constituents who ask to do so. But the people occupying the office did not make that request on Friday.
With files from The Canadian Press
CAW CONTACT
Volume 40, No. 44
December 17, 2010

New Agreements at Magna Auto Parts Plants
CAW Local 2009 members at three Magna auto parts plants under the Framework of Fairness Master Agreement have ratified a new three-year agreement.
Workers at the plants located in Windsor, London and Mississauga, Ontario voted 83 per cent in support of the no concessions agreement. It features cost of living adjustments (COLA) in each year and 75 cents per hour up front for Windsor Modules workers as well as signing bonuses for Mississauga Seating and Qualtech Seating in London.
Improvements in language covering overtime, time off the job, skilled trades contracting out, as well job security gains were negotiated.
"Since the Enough is Enough campaign, we've ratified agreements with our two largest auto parts suppliers, Magna and Martinrea," said Jerry Dias, Assistant to the CAW National President. "With both companies, not only do the agreements have no concessions, they have strong job security commitments for present and future work. We also made some gains for these members in very difficult times."
The Enough is Enough campaign called for an end to employer takeaway demands in the auto parts sector.
"If the largest auto parts suppliers are agreeing to lock in future work and gains for our members, it sets an important precedent. There's no reason other suppliers cannot follow suit," said Dias.
The CAW also bargained a new two-year agreement for Magna Integram from Local 444 in Windsor, Ontario which was ratified by 78 per cent earlier in November. The new agreement has no concessions, a $1,000 signing bonus, as well as a $500 bonus in the second year. For the first time a new COLA formula was achieved that starts in the second year. The contract also includes job security language that locks in the current product and the future generation of the product. Post retirement benefits were also negotiated.
"I would like to thank the thousands of auto parts workers who protested on October 27 because without this mass protest stating "Enough is Enough," the gains in bargaining with Magna could not have been achieved," said Jim Mitchell, CAW National Representative.
For more information on the Enough is Enough campaign, please visit: http://www.caw.ca/en/9499.htm
CAW Family Education Program in 2011
Would you like to take a summer vacation where accommodation, travel and meals are paid for? Would you like a week in a resort-like setting where qualified childcare staff provide programs for your children?
Would you like to meet people from across Canada, learn about your union and the many issues facing Canadian families and enjoy one of the most beautiful sunsets in the world?
If the answer is yes then you should apply for the CAW Family Education Program.
The CAW Family Education Program is held at the CAW Family Education Centre in Port Elgin, Ontario. The 2011 Family Education program will feature two 1 week English programs and one 2-week French program.
The dates for these three sessions are:
Session 1 – English, Saturday, July 2 to Saturday, July 9 (1 week program);
Session 2 – French, Sunday, July 24 to Friday, August 5 (2 week program);
Session 3 – English, Sunday, August 14 to Sunday, August 21 (1 week program).
Applications must be postmarked no later than Friday, March 25, 2011. Application forms and information packages can be photocopied or printed off the CAW website at www.caw.ca/education
The CAW Family Education Program is funded through the national union and NOT through the Paid Education Leave (PEL) fund. Please remember that CAW members are not required to have PEL in their collective agreement to apply for the Family Education program.
Fighting Back Against Toronto Airport Limo Lock Out
A recent CAW press conference highlighted demands that a Toronto area employer get back to bargaining and end the lock out of 200 Toronto airport limo drivers.
The company walked away from negotiations with CAW Local 252 in early November, refusing to settle an equitable first agreement.
At a CAW press conference on December 9, union members, leadership and community activists came together to outline the concerns of the drivers, many of who are new Canadians. It was the first in a series of upcoming events intended to raise the profile of the struggle facing these workers employed by McIntosh, Air Cab and Aaroport. They have been picketing the head office of the three companies since December 1. The head office is located at 680 Sheppard Avenue West in Toronto.
The lock out began after the owner of the three companies refused to issue the drivers their provincial vehicle registration stickers, effectively locking them out of their jobs.
Instead of addressing the multiple concerns raised by the drivers, the employer continues to demand an increase in fees, which are already sky high – drivers pay approximately $7,000 per month in fees, said CAW National Representative Sukhvinder Johl.
"We believe this owner is determined to break the union and defeat our members by refusing to find solutions to the key membership issues," said Johl. "We are calling on the company to end the lock out and get back to the bargaining table and negotiate a fair agreement."
CAW Drivers Make Tour Possible

Two CAW members made the AfriGrand Caravan possible. The Caravan took several African grandmothers and granddaughters on a cross-country tour, stopping in 40 communities where the women spoke to audiences, often filled with Canadian grandmothers, about how HIV/AIDS is impacting their lives and the lives of their families, neighbours and friends.
Volunteer drivers were former CAW Local 4268 President Jack Marshall, along with his wife Irene and Joanna LeRoux, an active member of CAW Local 4457. They were recognized for their efforts and kindness in making the tour a reality. The van was donated by Chrysler.

Transgender Day of Remembrance

CAW members took part in the annual Transgender Day of Remembrance on November 20, 2010 in downtown Vancouver. Transgendered people and their allies marched in a powerful memorial for those killed due to anti transgender/transexual violence and hate. The event included the screening of a short film, a proclamation from Vancouver City Hall and a statement from NDP MP Bill Siksay on Parliament Hill on Bill C-389. The private members' bill proposes changes to the Canadian Human Rights Act and Criminal Code to add gender identity and gender expression as prohibited grounds for discrimination.

This is the last issue of CONTACT for 2010. CONTACT will return on January 7, 2011. CAW-Canada wishes you and your family a Happy Holiday.
North American car, truck of the year finalists announced
Decemeber 17, 2010
Alisa Priddle / The Detroit News
Detroit — Finalists for the 2011 North American Car of the Year announced yesterday are the Chevrolet Volt, Nissan Leaf and Hyundai Sonata; and Truck of the Year finalists are the Jeep Grand Cherokee, Dodge Durango and Ford Explorer.
The finalists were chosen from a short list of 14 cars — down from 27.
In addition to the three finalists, the short list for cars included: the Audi A8, Buick Regal, Chevrolet Cruze, Ford Fiesta, Infiniti M37/56, Jaguar XJ, Kia Optima, Mazda2, Nissan Juke, Volkswagen Jetta and Volvo S60.
The extended truck list, also 14, included the Ford Edge, Honda Odyssey, Hyundai Tucson, Infiniti QX56, Kia Sorento, Kia Sportage, Lincoln MKX, Mercedes-Benz R-Class, Porsche Cayenne, Toyota Sienna and Volkswagen Touareg.
To be eligible, vehicles must be all-new or substantially changed from the previous model.
The winners of the awards, now in their 18th year, will be announced Jan. 10, during press preview days at the 2011 North American International Auto Show in Detroit.
They were chosen by a jury of 49 automotive journalists from the United States and Canada who represent magazines, television, radio, newspapers and websites. They are judged on innovation, design, safety, handling, driver satisfaction and value.
Last year, Ford Motor Co. walked away with top honors in both categories. The Ford Fusion Hybrid was named Car of the Year and the Ford Transit Connect took Truck of the Year.
It was only the third time in 17 years that one automaker had won both awards. Honda Motor Co. won both awards in 2006 and General Motors Co. won both in 2007.
Domestic automakers have won Car of the Year nine times. European automakers have won four times, and Japanese automakers three times. A Korean automaker has won once.
Truck of the Year has been won by a domestic automaker 11 times, a Japanese automaker four times and European carmaker twice.
Did Motor City automakers get their mojo back?

Jeremy Cato, Autos.CTV.ca
Thursday Dec. 16, 2010
A year ago, no one, absolutely no one, would have predicted a bright future for Detroit's automakers. So much for predictions.
Motor City's carmakers all have a new mojo going on, and for good reason. Let's count the ways:
Ford Motor, clearly the furthest along in reinventing itself as a global car company, is the second most-profitable automaker in the world. General Motors is making money too, and recently did a successful share offering. Chrysler, such a basket in 2009 that the U.S. government and bankruptcy courts simply handed over management control to Italy's Fiat, is launching 16 new or refurbished models this year and posting profits on an operating basis despite being saddled with billions in government loans at an exorbitant interest cost.
No, no, Motown collectively is not all the way back to the glory days and never will be. We should all be realistic about that. Yet there is growing evidence to suggest Ford, General Motors and Chrysler are on the right track. Consider:
Ford
Think about this number: $6.3 billion (all figures in U.S. dollars). That's how much Ford Motor has earned so far this year and it means the Dearborn, Mich., automaker is now among the most profitable car companies in the world.
Yes, that's correct. Ford Motor, which lost $14.8 billion in 2008, now trails only Germany's Volkswagen Group among the top auto earners in the entire industry. Through three quarters VW has earned $6.6 billion at current exchange rates.
However, VW has warned in a statement that growth "will not continue as strongly in the fourth quarter." Ford, on the other hand, plans to boost fourth-quarter vehicle output in North America by 20,000 units, an increase of 3.5 per cent. Ford may yet win the title of world's most profitable automaker, depending on what happens in the fourth quarter.
"A few years ago, we were a discount brand in the smaller and medium-sized vehicles," Ford CEO Alan Mulally said during a conference call to discuss record third quarter earnings of $1.7 billion. "The response we're getting now in the Mustang, the Taurus and the Fusion is that these are world-class, and people really want them. We're on a positive and stable path for (pricing) values in vehicles."
The term "pricing values" is industry-speak for the ability to charge more for vehicles -- because buyers really want them. For instance, at an average price of $17,020 the Ford Fiesta subcompact is commanding about the same average price in the U.S. as the Honda Civic and the Toyota Corolla, but without ladling on the heavy incentives Honda and Toyota are offering. The story is exactly the same in Canada, with the average Fiesta transaction price at nearly $20,000.
"We have moved into a new chapter for Ford: building cars and trucks people really want and value, and continuously improving our quality and productivity," Mulally said in an e-mail to the New York Times.
General Motors
Okay, okay, the big news here was GM's much anticipated and endlessly hyped initial public offering, post-bankruptcy. It happened last month and as a result, Canadian taxpayers are poised to get back a big chunk if not all of their investment in the General.
Moreover, it looks like the Ontario and Canadian governments prudently declined to increase the number of shares they would sell in the IPO. Bloomberg reports that our Canadian governments stuck with the amount announced Nov. 3, U.S. filings and now stand to benefit significantly if GM shares rise from the initial $33 (U.S.) a share.
That means Canada will recover more of its investment in the bailout than if it sold extra shares in the IPO, as our government had been pushed to do by the U.S. Government. Canada and the province of Ontario control 11.7 percent, the U.S. has a 61 percent stake and a health fund controls 17.5 percent.
People like me often engage in a lot of politician-bashing, but in this case let's give the pols their due. They appear to have managed a nice balance "between being part of the IPO, which we have always said we would be, and at the same time doing so in a way where we are going to chunk it out over time to try and maximize taxpayer protection," said Industry Minister Tony Clement said Monday.
You and I may yet get back all of the US$7.1 billion the Canadian government provided in the U.S.-led GM bailout in June 2009; Ontario provided US$3.5 billion. In exchange, our governments received 175 million shares, and before the IPO $1.1 billion has been repaid.
For the record, the governments need an average price across all of their shares of about $54.25 to break even, while the common shares carry a book value for the Government of Canada of about $15 a share right now. Canada also has preferred shares in GM. When last we looked, GM's shares were trading in the mid-$30 range and stable. Now what's needed is more good news on profits and products.
Chrysler
Last month Morgan Stanley analyst Stuart Pearson told investors, "Chrysler May prove to be one of 2011's most surprising success stories." Shortly afterwards, the Chrysler Group posted an operating profit of $239 million in the third quarter (all figures in U.S. dollars).
Surprise.
And Chrysler raised its outlook for the balance of the year. The company expects stronger sales and even better operating results. Not bad when you think Chrysler emerged from bankruptcy just 18 months ago.
This week we're learning a lot about where Chrysler is going under CEO Sergio Marchionne, one of Canada's most important automotive exports. We're also learning quite a bit about what the Auburn Hills, Mich., car company has been doing these past few months.
Chrysler, in fact, has stayed largely mum for a long time. Company officials say they're going to let the new products do the talking. This is in sharp contrast to General Motors, which has been relentlessly trumpeting its impending IPO (initial public offering).
Chrysler is a far different case than GM, however. Chrysler got a government bailout, but not the same one as GM. Governments in Canada and the U.S. took equity, or stock, in GM (more than 60 per cent), while in Chrysler they took less than 10 per cent equity.
Chrysler's aid came in the form of more than $8.0 billion in loans that carry crushing interest rates of more than 10 per cent. Fiat has been promised an equity stake of up to 30 per cent for taking management control and Chrysler unions have also taken a large ownership stake.
The bailout has left Chrysler with massive interest costs. They are the reason the company on a net basis lost $453 million on revenues of $31 billion during the first three quarters of the year. If Chrysler's bailout had been interest-free, if it had been essentially along the lines of GM's, the company would have made about $450 million in net profit this year.
During a recent visit to Auburn Hills, senior Chrysler officials told me they are anxious to renegotiate some of the costly debt because it's preventing Chrysler from showing decent net income. Ultimately, the company will come to market with its own IPO, but not until it's been profitable on an operating basis for a year or so. At least that's what the sharp auto analysts think.
The profits will come (or not come) from the 16 all-new or redesigned models Chrysler will launch in the next few months. Among the more interesting offerings will be an all-new Dodge Durango and Charger. The Durango SUV shares its platform with the Jeep Grand Cherokee and traces its roots to a new Mercedes-Benz M-Class. The Charger looks like a real, well-considered performance sedan, not the thrown together car it replaces.
If Chrysler manages to steer the course of a full turnaround, it will be a far more impressive business story than a GM return to profitability and investor-grade status. Chrysler will have done it paying its way using loans with exorbitant interest costs.
So as the year wraps up on the auto industry -- and with a nod to Mark Twain -- reports of Detroit's utter demise may have been greatly exaggerated.
What is behind the turnaround of Detroit's automakers?
Ford, General Motors and Chrysler all are showing positive signs in a challenging economy. While the three are at different stages of their turnarounds -- with Ford clearly ahead of the pack based on profitability, sales and awards -- there is little doubt Detroit-based auto makers have recognized the need to manage costs and build vehicles real customers want to own.


Cobra Jet Mustangs to zoom
out of Flat Rock plant


December 16, 2010
The Detroit News / The Detroit News
Ford Racing will build 50 turn-key 2012 Cobra Jet Mustangs at its Flat Rock plant, and one can be yours — fully loaded — for just a hair under $104,000. The 2012 CJ options are Race Red, Grabber Blue and Winner White, each with coordinated graphics.
"The enthusiast who races the 2012 Cobra Jet can be competitive at virtually any event, from their local track up through NHRA Stock or Super Stock classes," said George Goddu, business manager of Ford Racing Performance Group.
Like its predecessors in 2008 and 2010, this factory-built race car is intended for NHRA Stock and Super Stock racing, but can be driven in other races by sanctioning bodies such as NMRA, NMCA, PSCA and IHRA.
The 2012 CJ will come with all of the features of the 2010 car, including a full race-prepared automatic transmission, drag race-specific shocks and springs, manual steering and brakes, 8.50 certified rollcage and an Aeromotive return-style fuel system with trunk-mounted fuel cell.For 2012, the Cobra Jet features a 5.4-liter supercharged engine based on the 2011 SVT Mustang with two supercharger options: a 2.3-liter TVS unit or a 4.0-liter Ford Racing Whipple supercharger. Each vehicle has an aluminum block engine, standard automatic transmission, double-keyed crankshaft, Manley H-beam connecting rods, low-drag racing brakes and optimized spring rates for the front and rear.
The Cobra Jet also will feature black anodized Cobra Jet wheels from Weld Racing and a new compound tire with unique Cobra Jet branding from Goodyear. For racers who want to build their own cars, there is a Mustang Competition Roller.
Ford to build three electric
models at 'green' Wayne plant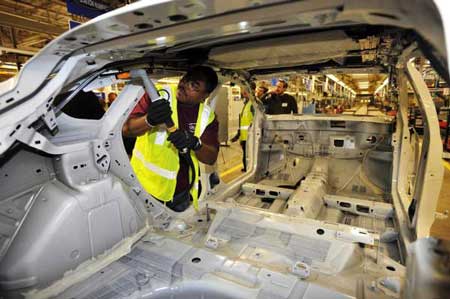 December 15, 2010
Alisa Priddle / The Detroit News
Wayne— Ford Motor Co. showed off its reborn Michigan Assembly Plant on Tuesday, where in addition to a fuel-efficient, gasoline-powered Focus, the automaker will build hybrid and electric versions of the compact car.
Ford spent $550 million to remake the 1.2 million-square-foot plant, which once produced full-size SUVs, into a flexible car factory. Company officials say Michigan Assembly, the Focus' global home, will be one of the industry's most advanced plants, because of its ability to make cars powered by one of four different powertrains.
"This becomes the combination of everything we have talked about for 11/2 years," Rob Webber, site manager, said on a plant tour.
"It is flexible and global and changing a truck plant to a car plant."Production of the new gasoline Focus ramps up Jan. 3, on two shifts.
But that's just the first act. At the end of 2011, Ford will add production of the Focus Electric, which runs on battery power only and will compete against the Nissan Leaf.
And in 2012, a plug-in Focus hybrid goes online. A conventional hybrid version will join the Focus family, too.
"We've modernized just about every square inch of this facility to establish a new standard for a high-tech, green, flexible and efficient auto factory," said Jim Tetreault, vice president of North American manufacturing.
"If the last few years have taught us anything, it is that customer wants and needs can change quickly — much more quickly than we have been equipped to efficiently respond to in the past."
At Michigan Assembly, he said, "we will achieve a level of flexibility we don't have in any other plant."
Ford officials ticked off a number of improvements.
The factory's paint shop, which had no robots, now has 66. Primer, body color paint and top coat are applied at the same time, as opposed to drying after each stage.
Work stations and processes have been standardized; the assembly line goes up and down to make it easier for workers to build up the car.
Tiny robots, about a foot high, hold and clamp body panels in place to be welded. And robots are programmed to weld according to the vehicle type.
About 550 processes are checked for quality, compared with about 300 at other plants.
The factory, as well as the vehicles it will produce, will be green.
A 500-kilowatt solar panel system — Michigan's largest, according to Ford — will be installed to help generate renewable energy for production of the Focus models.
Ten new electric vehicle charging stations on the property will be used to recharge the electric trucks that transport parts between adjacent facilities.
The remade Michigan Assembly is part of the One Ford vision of CEO Alan Mulally, who wants the automaker to operate all its facilities, worldwide, as a single company.
That means developing vehicles that can be built and sold in every market, and taking advantage of economies of scale.
The 2012 Focus is Ford's most global vehicle, with 80 percent common parts and assembly planned on three continents.


Automaker offering buyouts, early retirement to skilled-trade workers at 14 of its U.S. plants
Christina Rogers / The Detroit News
December 14, 2010
General Motors Co. said Monday it is offering $60,000 buyout and early retirement packages to skilled-trade workers at 14 plants because the automaker has 2,500 to 3,000 more of the highly trained workers than it needs.
This is the first time GM has used generous incentives to persuade hourly workers to leave the company since the automaker emerged from bankruptcy last year.
Eight of the 14 plants targeted for the offers are in Michigan, and include Orion Assembly, where workers will start production next year on the new subcompact Chevrolet Sonic, the successor to the Chevy Aveo.
Workers who take the buyout or retire early must leave their jobs by March, said GM spokesman Chris Lee. Those who take buyouts — younger, less-tenured workers — will give up their retirement benefits for the $60,000 payout; those who take early retirement will get the cash and retain full retirement benefits.
The offers will go out by Dec. 23, but Lee said the number of workers who will get them is not yet clear.
Nine of the plants where skilled workers will get the option to leave are closed or scheduled to close; two others, Spring Hill Assembly in Tennessee and Janesville Assembly in Wisconsin, are on standby. The other eligible factories in Michigan are Grand Rapids Stamping, Livonia Powertrain, Pontiac Stamping, Pontiac Assembly, Willow Run Powertrain, Grand Blanc Weld Tool Center and Flint North Powertrain.
Lee said GM has used early retirement incentives and buyout offers to pare down its workforce in the past, but this time, the automaker is taking a more targeted approach by limiting it to 14 plants, most of which are either closed or slated to close.
GM has about 53,000 skilled trade and production workers at its U.S. plants.
Skilled trade workers include electricians, welders and other trades that require special training. The jobs are often less physically demanding than typical assembly line jobs, and are better paid.
The move comes as GM seeks to add hourly workers at other plants where it's ramping up new vehicle production. GM also said last month it plans to add 1,000 engineers to its electric vehicle program, as it tries to expand its expertise in this technology.
The automaker is on track to make its first yearly profit since 2004, and auto sales industry-wide are on the upswing, after falling last year to their lowest levels in 40 years. Despite the next year's rosier outlook, GM says it is working hard to contain costs and keep vehicle production levels in line with how quickly its car and trucks are moving off dealer lots.
GM's hourly labor costs have fallen along with its work force, from $16 billion in 2005 to $5 billion this year, due in part to cuts made as part of its bankruptcy restructuring.
The United Auto Workers union agreed to slash starting wages and benefits for newly hired workers to $14 an hour.

Ford US - foreign auto
plant pay gap narrowing

* Ford all-in labor cost $59/hr, Toyota's $56/hr - analyst
* GM, Chrysler plant labor cost about the same as Ford
* UAW talks ahead of expiry of current pact in Sept 2011

By Bernie Woodall
December 12, 2010
DETROIT (Reuters) - Ford Motor Co has narrowed the gap on labor costs with foreign automakers at U.S. plants to less than 10 percent and will look to trim it more, its top labor and manufacturing executive said on Friday.

"My view is we have to continue to look at our labor costs to be competitive, and that will continue to be an area of focus in our overall efficiency," John Fleming said in a webcast presentation at a Goldman Sachs conference in London.

Ford is in preliminary discussions, months away from meatier U.S. contract talks with the United Auto Workers union, and it must stay vigilant on labor costs, said Fleming, the company's executive vice president, global manufacturing and labor affairs.

The gap between Ford's U.S. labor costs, and those of rival automakers from Japan and South Korea that operate nonunion U.S. plants, is a lot closer than people think, said Sean McAlinden, president of the Center for Automotive Research.

Ford's total wage and benefit cost for U.S. hourly plant workers is about $59 per hour, not far from the $56-per-hour cost for a worker at a Toyota Motor Corp U.S. plant, McAlinden said.

Chrysler's all-in labor cost is about $59 per hour and General Motors Co's about $58 per hour, he said.

The gap was immense -- Ford and Chrysler had all-in labor cost of about $75 per hour and GM about $78 per hour -- before UAW concessions in their 2007 contracts with U.S. automakers and again in 2009 amid the near collapse of the industry.

The 2007 pact allowed Ford, GM and Chrysler to pay new line workers less than $15 per hour, about half the wage of veteran workers, but the industry downturn made hiring unnecessary.

Ford has not yet hired any "second-tier" workers, but expects to hire more than 1,000 in the coming year as it adds workers at its U.S. plants.

NO TALK OF LABOR STRATEGY

The deal also allowed the creation of trusts to cover the healthcare costs for union retirees.

Removing UAW retiree healthcare costs from their balance sheets was the key to making U.S. automakers more competitive with Japanese and Asian companies, McAlinden said.

The average all-in labor cost for Nissan Motor Co , Hyundai Motor Co , and Kia Motors is about $48 per hour, McAlinden said.

Fleming did not comment on Ford's strategy for the talks on a new contract to follow the one that expires in September.

He said only that it was too early to tell whether the normal practice of pattern bargaining would apply after 2011, in which what is agreed for one automaker is applied to all three U.S.-based automakers.

Ford's position is radically different heading into the 2011 contract talks than it was in 2007, when the automaker was thought to be the weakest of the U.S. car companies and chosen by the UAW as the target for negotiations.

The automaker had posted a then-record company annual net loss of $12.6 billion in 2006. It lost $2.7 billion in 2007 and nearly $14.7 billion in 2008 as it dug into a restructuring.

Fortunes change. Ford was the only major U.S. automaker to avoid bankruptcy in 2009 and has reported profits for the last six quarters, including its best third-quarter result ever.

Ford's stock also has been on a roll. The stock has jumped 67 percent since the start of the year and closed Friday at $16.73 -- about double where it was in September 2007.

UAW President Bob King told Reuters in November that workers at Ford and other U.S. automakers should share in the success of the companies as they accepted concessions in recent years. The UAW expects to give no further concessions.

UAW workers at Ford also have refused to match concessions granted by workers at GM and Chrysler. They rejected further cuts in a lopsided vote in the fall of 2009.

The UAW does not have the right to strike GM or Chrysler for the 2011 contract, leaving much of the focus on Ford.


CAW cool to profit-sharing talk
Toronto Star
December 11, 2010
The Canadian Auto Workers union says it has no interest in pursuing profit sharing agreements with the Big Three automakers despite rumblings that its U.S. counterpart is looking at such deals in their next contracts.

CAW national president Ken Lewenza said Wednesday that his union remains firmly opposed to the concept of profit sharing and that likely won't change during bargaining in the summer of 2012.

"There have been no talks even on the surface about this," Lewenza said.
"At the end of the day our position is pretty entrenched. The best way to improve compensation for our members is through hourly increases in wages."

His remarks came after the United Auto Workers revealed it is talking to executives at General Motors, Ford and Chrysler about changes to profit sharing provisions in advance of bargaining for new contracts next year.

Canadian officials with the three automakers declined to comment on whether they would approach the CAW about reconsidering the idea.

In the U.S., the UAW negotiated provisions with the three companies more than a decade ago that introduced a profit-sharing formula for workers instead of tying pay only to hourly wages.

It resulted in some big profit-sharing paycheques for workers when the automakers made strong profits but it caused a slower climb in wages.

Those profit-sharing cheques have also disappeared in recent years as the companies posted multibillion dollar losses and struggled for survival.

The UAW and the three automakers now want to change their profit-sharing formula so the threshold is lower for payouts and the annual amounts are more consistent rather than fluctuating wildly from year to year, Bloomberg News reported. The differences in the annual amounts make it difficult to plan household saving and spending.

At the same time, the provisions don't limit maximum payouts for workers, and the companies want to restrict those amounts in big profit years. Furthermore, management wants to link profit sharing closer to blue- and white-collar employees so neither group believes there is unfairness.

Lewenza, who represents about 24,000 workers at the three companies here, said one reason the CAW has consistently rejected the idea of profit sharing is because it makes any financial planning difficult and possibly risky for workers.

"You can't get a mortgage with profit sharing," he said. "Lenders base qualification on how much you receive in steady compensation so you are always able to make the payments."

In the U.S., the union and its members several years ago began accepting profit sharing and lump sum payments as a form of compensation in lieu of higher hourly wages.

It has led to significantly lower wages for workers at the three automakers in the U.S. than in Canada.

One senior CAW official said wages are "at least a few dollars" an hour higher here even after considering currency exchange rates.


Ford, Honda top customer
loyalty survey
December 11, 2010
Scott Burgess / The Detroit News

Ford Motor Co. and Honda Motor Co. have the most loyal customers, according to a new study released today by J.D. Power and Associates.
Nearly two-thirds of Ford and Honda owners, 62 percent, return to their brand for their next vehicle. For Ford, the key vehicles are the Edge crossover, the F-Series pickups and the midsize Fusion sedan. Honda customers come back for the Accord sedan, CR-V crossover and the seven-passenger Pilot.
Hyundai, Lexus and Toyota customers return to their respective brands at the rate of 60 percent. Kia, which had a 58 percent retention rate, improved the most in the study, gaining 21 percentage points over 2009 numbers, the study said.
Additionally, the study noted that more drivers want vehicles that are fun to drive and that has played a role for carmakers to get a customer to switch from one brand to another, known in the industry as a conquest customer.
"Now that economic and market conditions have improved somewhat, vehicle owners are increasingly citing emotional, rather than practical, reasons for staying with their vehicle brand or switching to a different one," said Raffi Festekjian, director of automotive product research at J.D. Power and Associates, in a news release. "In light of this, developing new models with attractive styling and that are perceived as fun to drive is increasingly critical for automakers in order to retain and conquest customers as the market continues to recover."
The study also states that domestic carmakers have done a better job at attracting traditional import buyers. In 2010, 14 percent of buyers of domestic brands had previously owned an import, which was up from 10 percent in 2008.
However, the overall loyalty rates remains fairly consistent, the study noted. In 2009, 69 percent of owners who traded in a domestic brand vehicle bought another domestic brand vehicle compared with 68 percent in 2008. Import buyers, however, are much more loyal to import brands, with 90 percent of import buyers traded in an import brand for another import brand in 2010, which is the same number as 2008.


Ford investing $600M, hiring 1,800 at Kentucky SUV plant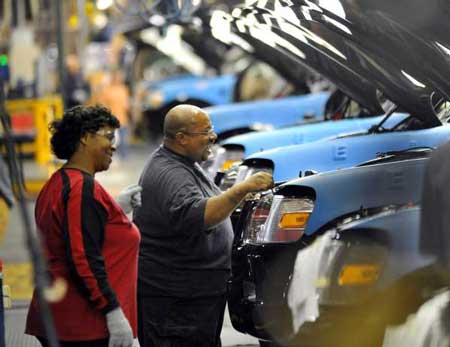 Christina Rogers / The Detroit News
December 10, 2010
Ford Motor Co. is spending $600 million to overhaul its plant in Louisville, Ky., to build as many as six different vehicles at once, including the next-generation Ford Escape compact, the company said Thursday.
The investment will mean an additional 1,800 jobs at the factory, which Ford will fill with new hires, transfers from other plants and laid-off workers.
The plant will close for retooling in mid-December and reopen late next year with two shifts and 2,900 workers, up from its current work force of 1,100.
Mark Fields, Ford's president of the Americas, announced the investment Thursday at an event at the plant.
The Dearborn-based automaker is refurbishing the factory to make it Ford's "most flexible high-volume plant in the world."
After the retooling, Ford will be able to build compact and subcompact vehicles on the same line, without having to halt production to change models.
"Manufacturing flexibility is key to competitiveness, and we are continually exploring ways to raise the bar in this critical area of business," Jim Tetreault, Ford's vice president of North America Manufacturing, said in a statement.
Ford hasn't announced what other vehicle it plans to build in Louisville, in addition to the next-generation Escape, said company spokeswoman Marcey Evans.
The automaker will show a concept version of its next-generation Escape next month at the North American International Auto Show in Detroit.
Ford received $240 million in state and local tax incentives over 10 years to aid in the investment.
The additional jobs in Louisville could open new opportunities for hiring across the country, as Ford seeks to fill jobs left behind by workers transferring to the Kentucky plant when it reopens. In all, Ford estimates it could hire about 1,000 new workers nationwide, Evans said. The new workers will be paid the entry-level wage of $14 an hour; workers transferring to Louisville from other facilities will keep their current union pay, she said.
Earlier this year, Ford moved production of its Explorer SUV to Chicago Assembly — another plant converted to the flexible manufacturing approach.
Prior to the move, it had built the Explorer at Louisville since 1989.
The Chicago factory builds the Explorer on the same platform as the Ford Taurus and Lincoln MKS sedans.
Japanese automakers Honda Motor Co. and Toyota Motor Corp. helped pioneer flexible manufacturing in U.S. factories, but during the past couple of decades, Detroit's Big Three have adopted the method as well.
General Motors Co. began incorporating the practice in its factories in the early 1990s, followed by Ford later in the decade, said Jay Baron, president of the Ann Arbor-based Center for Automotive Research.
Chrysler Group LLC, too, is working to transform its factories into so-called flex plants, although historically it has lagged behind its rivals, analysts say.
Flex plants allow automakers to switch out models faster, and better adapt to fluctuations in consumer demand for certain cars and trucks.
Under old manufacturing ways, factories had to shut down for months to retool.
Now, they can run continuously and send multiple models down the line at the same time, helping to keep profitable vehicles in stock, said Joe Phillippi of AutoTrends Consulting in Short Hills, N.J.
"To be able to make money on small vehicles, this is the way you have to do it," Phillippi added.
"You have to flex your production and adapt to what the market is asking for this month this quarter."
Shelby concept car flashy


Turbocharged Code Red engine transmits
1,000 horsepower, could reach 200 mph
Larry Edsall / Special to The Detroit News
December 9, 2010
Whether you're talking homeland security or hospital emergency, "Code Red" is meant to get your attention, and to get your attention focused and on alert immediately.
It's the same with the Shelby Code Red, a one-of-a-kind concept car created by Carroll Shelby and his Shelby American workshop adjacent to the Las Vegas Motor Speedway.
Basically, as they've been doing for decades, the folks at Shelby started with a Ford Mustang as their canvas and added their own automotive artistry to create what some might see as a masterpiece — and that others might see as a monster.
Consider that the Shelby Code Red engine transmits 1,000 horsepower to its rear wheels and, says Gary Patterson, Shelby American vice president of operations and long-time chassis tuner and development driver, should be capable to reaching 200 miles per hour.
Shelby American worked with Nelson Racing Engines of Chatsworth, Calif., to build a twin-turbocharged version of Ford's 5.4-liter engine that's topped by twin Turbonetics turbochargers and fed by a twin fuel system that can run on pump gasoline or a special higher octane racing blend.
A unique electronic boost controller reduces turbo boost at lower speeds so you don't simply burn the rubber off the 20-inch rear wheels as you leave the line.
Other dynamic enhancements include a 9-inch Currie rear with 3.50 gears and air-locker posi with 35 spline axles, six-speed Tranzilla transmission with Shelby short-throw shifter, 4-inch and one-piece Shelby drive shaft, Shelby/Ron Davis radiator and water-to-air intercooler, Shelby/Baer six-piston brakes with 14-inch rotors and special cooling ducts, Shelby/Eibach adjustable suspension and Borla mufflers.
In addition to the Shelby Super Snake wheels by Alcoa (9 inches wide up front and 11 wide at the rear), the Code Red exterior features a carbon fiber front splitter and rockers, vented Shelby hood, special Code Red stripes and sequentially illuminated tail lamps.
Inside, there's a full roll cage, Mastercraft six-point harnesses, Shelby Code Red seats, special gauge clusters and, of course, a Shelby serial number.
While the Code Red is a concept and not for sale, Shelby American has a line of enhanced Mustangs available and recently opened the Shelby American Motorsports Speed Shop to do high performance tuning on Corvettes, Challengers, Camaros and other vehicles, including pickup trucks.
For information, visit www.ShelbyAmerican.com. For more on Nelson Racing Engines, which soups up Ford, GM and Chrysler motors, visit www.nelsonracingengines.com.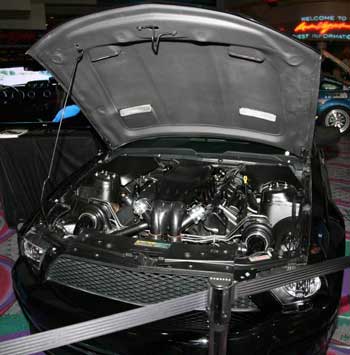 Big 3, UAW explore profit sharing
Changes could reward workers after recent concessions
Tim Higgins, Keith Naughton and David Welch / Bloomberg News
December 8, 2010
General Motors Co., Ford Motor Co. and Chrysler Group LLC, in advance of next year's labor contract negotiations, are exploring with the United Auto Workers changes that could give workers a bigger piece of growing profits.
"We want to find the best possible bang for all of the employees, across the board, not a program that would pay some and not the others," said General Holiefield, head of the UAW's Chrysler department under President Bob King.
While formal negotiations haven't begun, union leaders and executives from the automakers have broached profit-sharing changes, said two people familiar with the efforts. High-level discussions began months ago because it was deemed a significant issue that would require more time, said one of the people, who asked not to be identified because the talks were private.
All of the companies have been "hinting" at profit-sharing changes, Holiefield said yesterday in an interview.
It was "not just within Chrysler but the Big Three," he said. "Bob King has got to get his arms around it."
The union made mid-contract concessions last year, such as giving up full pay for idled workers, before the bankruptcies of Chrysler LLC and General Motors Corp.
The UAW's four-year labor agreements with three automakers expire Sept. 14, 2011, the union has said. Formal negotiations typically begin several weeks before the contracts expire.
GM, Ford and Chrysler go into next year's negotiations seeking a deal that keeps the companies competitive with foreign rivals, while the union aims to ensure workers share in the upswing after making sacrifices, labor experts said.
"The companies want to try and reward the hourly workforce without bringing back some of the cost items that made them noncompetitive," said Art Schwartz, a former GM negotiator now doing labor management consulting based in Ann Arbor.
Chris Lee, a GM spokesman, and Shawn Morgan, a Chrysler spokeswoman, declined to comment.
"At this point, it's premature to talk about 2011 negotiations seeing that they are several months away," John Stoll, a Ford spokesman, said in an interview. "We believe all stakeholders should benefit from the company's success."
Ford, the world's most profitable automaker, in October reported a third-quarter net income of $1.69 billion and GM, which went public again in November, reported a third-quarter net income of $2.16 billion.
While Chrysler reported a net loss of $453 million through three quarters, the Auburn Hills-based automaker's results have been improving and the company has said it will be profitable in 2011.
The UAW is probably having similar conversations with the three automakers, said Arthur Wheaton, a Cornell University labor expert.
"It's been the historical trend," said Wheaton, who is based in Buffalo, N.Y.
"For basically the last 60 years it's been pattern bargaining, so whatever one gets, the others follow along. There have been some minor exceptions."
Companies like profit sharing because it's a cost only if they're making money, Wheaton said.
"The current profit-sharing formula has been pretty ineffective," he said in a telephone interview.
Payments have been small and sporadic because the companies haven't been consistently profitable. "Part of it's also the formula and how they base it," Wheaton said.

Ford begins to ship all-electric Transit Connect vans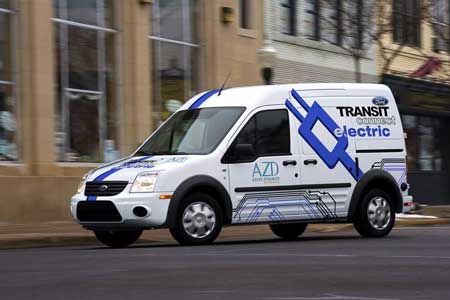 Christina Rogers / The Detroit News
December 8, 2010
Livonia — Ford Motor Co. began shipping its first all-electric Transit Connect small business vans — the first in a wave of new battery-powered vehicles slated for release by the automaker over the next two years.
Initially, the $57,400 Transit Connect will be built in limited numbers — about 600-700 vehicles for 2011. The body is made in Turkey and final installation of the electric motor and battery will be performed at AM General in Livonia.
Comparatively, Ford has sold about 30,000 gas-powered Connects. The vehicle was launched last year.
Ford collaborated with Azure Dynamics Corp. to develop the commercial van's electric technology, getting it ready for sale in 13 months.
The Dearborn-based automaker estimates that electric fleet vehicles will make up about 50 percent of the total electric market over the next 10 years, although it expects pure electrics to account for a sliver of all battery-powered cars. Conventional gas-electric hybrids, like those on the roads today, will account for a larger share of the pie, followed by plug-in hybrids.
"We're definitely setting ourselves up to adjust to the market," said Sherif Marakby, Ford's director for electrification programs and engineering. Rather than depend too much on one technology, Ford is offering a range of electric cars and hybrids to meet stronger demand for fuel-efficient, low-emission vehicles.
The Transit Connect can travel about 80 miles on all-electric power, reaching a top speed of 75 miles per an hour. It will come with a 10-year, 120,000-mile warranty.
Marakby described it as Ford's "first step" towards electrifying the rest of its car and truck lineup — either by adding new hybrids or retrofitting existing models with batteries and electric motors. Ford plans to release an all-electric Ford Focus in 2011 in limited numbers, between 10,000 and 20,000 in the first year, with production increasing in 2012. Also in 2012, it will offer a plug-in hybrid that will travel a limited distance on pure battery power and then switch to a hybrid gas-electric mode similar to the conventional hybrids.
2011 Explorer fuel economy increases 25%

BY BRENT SNAVELY
FREE PRESS BUSINESS WRITER
December 7, 2010

SAN DIEGO – Ford said today that its 2011 Ford Explorer has been certified by the U.S. EPA at 25 miles per gallon on the highway, or 25% better than the outgoing model.
The company revealed the figures first on social media site Facebook.
Ford also said the redesigned Explorer, which will reach some dealers this month, gets 17 miles per gallon in the city and has a combined fuel economy of 20 miles per gallon.
That compares with 23 miles per gallon on the highway and 16 in the city for the redesigned Jeep Grand Cherokee, which went on sale earlier this year, and has a combined fuel efficiency of 18 miles per gallon.
Poor fuel economy is the top reason why SUV sales have declined in recent years, Frank Davis, Ford's vice president of product development said Monday during a presentation to journalists near San Diego.
"Today's customer wants no trade-offs," Davis said. "That's why we focused on fuel economy leadership with this vehicle."
Ford was selling more than 400,000 Explorers per year in the 1990s but has sold just 50,588 through the first 11 months of this year. The company believes that the new version of the vehicle will boost those numbers next year.
Ford began building the 2011 Explorer at its assembly plant in Chicago last Wednesday. On Monday, Ford's manufacturing and product development review teams signed off on approval for the plant to start shipping them to dealers.
The 2011 Ford Explorer is based on the same platform as the company's Ford Taurus sedan rather than the more rigid truck frame of the outgoing model, causing many experts to classify it as a crossover rather than an SUV.
However, Ford is marketing the 2011 Explorer as an SUV and Ford Explorer Chief Engineer Jim Holland said the company's off road capability and 5,000 pound towing capacity will satisfy most customers.


Mazda CEO: Relationship
with Ford still strong
Tomoko A. Hosaka / Associated Press
December 7, 2010
Tokyo — Japanese automaker Mazda remains committed to its 30-year-old technical and strategic alliance with Ford although the US company is no longer its top shareholder, Mazda's chief said Monday.
Ford cut its stake in Mazda from 11 percent to 3.5 percent last month, marking a symbolic shift in a longtime U.S.-Japan auto alliance.
Mazda Motor Corp. President and Chief Executive Takashi Yamanouchi said the two companies will ontinue to cooperate through joint ventures and technology exchange, and Mazda has no plans to find a new equity partner.
"I think it's natural for people to think that Ford is moving away from Mazda, but I also want to draw attention to the fact that they still decided to retain a 3.5 percent stake in Mazda," Yamanouchi said at the Foreign Correspondents' Club of Japan.
The Dearborn, Mich.-based automaker became Mazda's biggest shareholder in 1979 when the Japanese car maker was near collapse. It raised its stake to 33.4 percent in 1996, but reduced that to 13 percent in 2008. It had declined to about 11 percent more recently.
In addition to helping Mazda avert bankruptcy, the Hiroshima-based automaker benefited from Ford's expertise in marketing, sales and financing, Yamanouchi said. Meanwhile, Mazda helped Ford executives with manufacturing and quality control, he added.
"We've learned a lot from each other," he said.
They share basic parts for autos called platforms and jointly operate plants in Asia and other regions, including a money-losing factory in Flat Rock, Mich.
The plant, which makes Ford Mustangs and the Mazda 6, has the capacity to produce 240,000 vehicles a year. But it is severely underutilized, operating one shift a day instead of two because of lackluster demand at both companies.
"So you can imagine with one shift, it's very difficult to recover fixed costs," Yamanouchi said. "As a result, the operation is unprofitable. Right now we are discussing with Ford how to fix this situation."
For its part, Mazda is banking its future on its next-generation gasoline and diesel engines that feature markedly improved fuel efficiency. The technology will make its debut next year in the Mazda Demio, which can reach 30 kilometers per liter (75 miles per gallon), the company says.
In contrast to bigger rivals such as Toyota Motor Corp. and Nissan Motor Co., Mazda is embracing a slower approach when it comes to hybrid and electric cars.
Forecasts have projected that in 2020, electric vehicles will only comprise 5 percent of the car market, Yamanouchi said.
"We've assumed that even at the time, a majority of vehicles will still have internal combustion engines," he said.
In what the company refers to as a "building block strategy," Mazda will focus first on maximizing efficiency in gasoline-powered engines and then gradually incorporate electric components. Its goal is to improve average fuel economy by 30 percent across its entire global lineup by March 2016.
In 2013, it will introduce a gasoline-electric hybrid using technology licensed from Toyota. Electric vehicles and plug-in hybrids may also be in Mazda's future, Yamanouchi said.
Mazda, whose models include the Miata roadster and RX-8 sportscar, is a relatively small player in the intensely competitive auto industry, producing 1.2 million vehicles a year. It holds a 5 percent market share in Japan and a 2 percent share in the U.S.


Up 20%, Ford leads
Canadian car sales race
Dec 5, 2010
John Leblanc
Special to the Star
Continuing a trend from the first 10 months of this year, Canadian new car retailers sold more cars in November than in the same month in 2009.With 1,445,460 cars and trucks sold through November, overall Canadian light vehicle sales were up 7.1 per cent, according to data from DesRosiers & Associates.
All three domestic automakers — Ford, Chrysler, and General Motors — continued to show sales gains while Hyundai-Kia Motors passed Toyota Canada to nab fourth place in the annual sales race.
In first place was Ford Canada. It has sold 248,405 vehicles so far in 2010, up 20 per cent.
Despite the loss of several brands in 2009, General Motors is hanging onto second spot, with 226,468 units sold, down 2.8 per cent compared with 2009. Chrysler Canada sits in third spot. It has sold 189,758 cars and trucks this year, 27.6 per cent more than in 2009.
A surging Hyundai-Kia Motors seems to be taking advantage of Toyota Canada's ongoing recall crisis.
Hyundai-Kia Motors have combined for 163,246 cars sold in Canada this year, both averaging an increase over double the industry average and about 1,000 more cars than the combined sales of the Toyota/Lexus/Scion brands, putting the Korean automaker in fourth place.
Rounding out the top six automakers was Honda Canada. Its Acura/Honda brands
Toyota makes optional safety equipment standard
On the same day that Toyota Canada announced it would have to repair 7,300 2004-2007 Priuses to correct a "possible water-pump condition that could cause coolant to overheat, resulting in reduced power output" — which is part of a problem affecting 650,000 vehicles worldwide — it also announced a new marketing strategy that will make once optional safety features standard on every new 2011 vehicle.
Dubbed the Star Safety System, all 2011 Toyotas will include stability and traction controls, an anti-lock brake system, electric brake-force distribution and brake assist and brake override features as standard equipment.
"The Star Safety System is a clear commitment to our customers that no matter which Toyota they choose, safety comes standard in every vehicle," said Toyota Canada Managing Director Stephen Beatty.
One of the first 2011 Toyotas to some equipped with the Star system will be the refreshed 2011 Toyota Corolla sedan, which goes on sale in Canada in January.
In regards to any price increases the new standard safety kit might add, Beatty would only say that the company's desire is to be as "competitive as possible."
For 2010, the $15,460 base model Corolla CE comes only with ABS, electric brake-force distribution, and brake assist.
A $16,295 base model Mazda3 GX sedan — one of the Corolla's biggest rivals — comes standard with ABS, electric brake-force distribution and stability and traction control systems.
In another Corolla competitor, the Honda Civic, customers have to spend as much as $23,880 for the EX-L model to get stability and traction control systems.
Audi logic says 6 to follow 7 and 8
Ahead of its expected world debut at next month's Detroit auto show, Germany's Audi has released images and details of the next A6 mid-size luxury sport sedan.
Replacing the current generation A6 that was introduced in Canada for 2005, the 2012 model has been penned to match the recently released A8 full-size sedan and A7 Sportback.
Set to go on sale in Canada next year sometime, the new A6's familiar looks clothe a generous amount of lightweight aluminum and high-tech steel parts.
Inside, a new wrap-around cockpit inherits many of the latest gizmos from the new A8, from heated and ventilated seats to optional massage feature.
Although Canadian A6 specs and pricing will come later, worldwide, the A6 will be powered by five powerplants making between 177 and 300 hp via two gasoline engines and three TDI diesels. The most efficient is the A6 2.0 TDI, averaging just 4.9 L/100 km.
Expected about a year later is a hybrid version of the A6. An electric motor that sits between the four-cylinder engine and the eight-speed transmission combine for 245 hp, yet the A6 Hybrid is estimated to sip fuel at a rate of 6.2L/100 km.
No word yet if a high-performance A6, like the current V10-powered S6, is on the way as well.
Porsche to build another sport utility vehicle
With the announcement this week that Porsche plans to develop a compact sport-utility vehicle called the Cajun, the German automaker continues to move away from its former role as a low-volume sports car maker.
With the goal of increasing annual sales by adding models, the Cajun will be Porsche's second utility vehicle in addition to the larger Cayenne SUV, Porsche's best-selling vehicle worldwide.
Porsche, which is in the process of merging with Volkswagen AG, is expanding its lineup from 38 models across four vehicle lines in an attempt to almost double annual sales to 150,000 vehicles by 2014.
So far this year in Canada, Porsche's sales are up 34 per cent compared with 2009. By the end of November, Cayenne led the way with 743 units sold, followed by the 911 sports car family at 500 copies.
Although Porsche has not released any images, expect Cajun styling to be inspired by the new-for-2011 Cayenne, but on a platform similar in size to existing VW Group compact SUVs, like the Audi Q5 and Volkswagen Tiguan.
And as Land Rover is planning for its small SUV, the Range Rover Evoque, a two-door Cajun could be produced in addition to the expected four-door model.
Passes Away December 4, 2010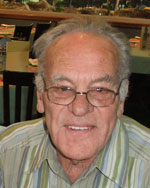 March 14 1935 - December 4, 2010
Retired July 1996 - 30.1 Years
Our condolences go out to his wife and family.
Frank will be truly missed by all.
HOLTMAN, Frank -
Passed away at the Georgetown Hospital on Saturday, December 4, 2010.
Dear husband of Elly and father of Steven (Leslie) and predeceased by Edward. Opa to Trevor and Megan. He will be missed by friends and relatives in the Netherlands.
Cremation has taken place. As per Frank's wishes, there will be no funeral services. A private family interment will take place at a later date. Funeral arrangements in Georgetown.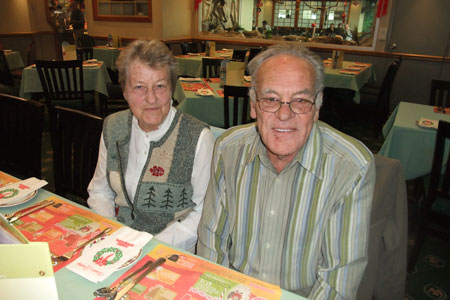 Picture taken at our Christmas Luncheon December 2009

There Is A WAR Being Waged Against The
Working Families Of America! Sen Bernie Sanders




U.S., S. Korea reach
pact on free trade
Biggest agreement since NAFTA could boost Big 3 auto exports
David Shepardson / Detroit News Washington Bureau
December 4, 2010

Washington — The White House and South Korea reached a landmark deal Friday that should clear the way for a long-stalled free trade agreement to win approval and open the Korean market to more U.S. auto exports.
The deal also will protect the U.S. market from too big a surge in Korean vehicle imports.
The South Korean government has agreed to steps sought by the White House to open its market to more U.S. auto exports, a main sticking point of the talks that have gone on for months but intensified in the last four days.
The deal is the biggest trade agreement since the North American Free Trade Agreement in 1994 between the United States, Canada and Mexico. It may set a pattern for more free trade agreements, opening markets to U.S. automakers.
The White House said the deal will boost U.S. exports by $11 billion. President Barack Obama hailed the agreement as a "landmark trade deal" that would support at least 70,000 U.S. jobs.
The deal is a clear win for U.S. automakers. Ford Motor Co. aggressively lobbied for changes; General Motors Co., which owns South Korea's fourth-largest automaker, GM Daewoo, stayed on the sidelines.
Under the agreement, 25,000 cars per U.S. automaker — or almost four times the number allowed in the 2007 agreement — can be imported into South Korea as long as they meet U.S. federal safety standards, among the most stringent in the world.
Last year, about 7,600 U.S.-built vehicles were sold in South Korea. In contrast, more than 411,000 Korean vehicles were exported to the United States. South Korean automaker Hyundai Motor Co. has grown quickly in the United States and holds 5.3 percent of market share, while Ford and Chrysler Group LLC virtually sell no vehicles in Korea.
"This gives the U.S. automakers breathing space," a senior Obama administration official said.
Under the agreement, the United States will keep tariffs of 2.5 percent on Korean car imports for five years; Ford had proposed extending them for 10 years.
By contrast, the 2007 agreement — signed by the Bush administration but never submitted to Congress for ratification — would have immediately eliminated U.S. tariffs on 90 percent of South Korea's auto exports, with remaining tariffs phased out by the third year.
Ford CEO Alan Mulally praised the deal to "open the Korean auto market."
"President Barack Obama and U.S. trade representative Ron Kirk vigorously advocated the important principle of two-way trade, and the resulting agreement provides greater clarity and transparency by affirmatively addressing the issues surrounding non-tariff and tariff barriers," Mulally said.
Benefits touted
Negotiations this week included Mulally, and Ford had run ads in major newspapers urging changes to the agreement.
The South Korean government sent its ambassador to cities across the United States — including Detroit — during the last six months to win support and tout the fact that so many U.S. industries, including Michigan agriculture, would also benefit.
Under the deal, South Korea will immediately cut its tariff on U.S. auto imports in half (from 8 percent to 4 percent), and eliminate that tariff in the fifth year.
The 2007 agreement would have required the U.S. to reduce its 25 percent tariff on Korean trucks immediately and phase it out by the agreement's 10th year.
The 2010 supplemental agreement allows the United States to maintain its 25 percent truck tariff until the eighth year and then phase it out by the 10th year, but it holds South Korea to a commitment to eliminate its 10 percent tariff on U.S. trucks immediately.
United Auto Workers President Bob King had signaled the union would support a free trade deal if it did more to open the market to autos.
The Obama administration was eager to win the support of the auto industry.
Automakers had the support of some key members of Congress, including Rep. Dave Camp, R-Midland, who is set to become the next chairman of the House Ways and Means Committee, the panel that oversees consideration of free trade agreements.
"This is a big win for American employers and workers," said Camp, who praised the White House "for working closely with me to reduce the barriers our domestic auto industry faces today and get the best deal possible. The agreement concluded today will give meaningful market access to U.S. auto companies and support good-paying jobs in the United States."
The White House said the South Korean government had agreed to eliminate non-tariff barriers "that severely restricted American automakers' access to the Korean market and raised the cost of producing vehicles for sale in that market."
A boost to Volt possible
Through August, the U.S. auto sector trade deficit with South Korea was $6.8 billion, up from $4.8 billion over the same period in 2009.
But U.S. auto sector exports there increased to $464 million, more than double the $223 million in the same period in 2009.
Obama and congressional staffers highlighted the fact that the agreement would allow all U.S. autos to be considered in compliance with new South Korean environmental standards.
It also sets new ways to ensure South Korea doesn't adopt new auto regulations that create unnecessary barriers to trade and establishes an early warning system for potential trade barriers.
The deal may also boost the Chevrolet Volt and forthcoming electric Ford Focus.
In the 2007 agreement, the U.S. and South Korea would have eliminated tariffs on electric cars and plug-in hybrids by the 10th year. Under the deal, South Korea will immediately reduce electric car tariffs from 10 percent to 4 percent. Both countries will phase out tariffs by the fifth year.
The 2007 agreement also created a tough remedy for the United States to reimpose as much as $200 million in U.S. tariffs ("snapping back" to pre-agreement levels) on Korean cars if U.S. auto business in Korea were "materially" hurt by Korean violations of the agreement. The new deal substantially increases South Korea's obligations in areas from safety to environmental standards.


CAW CONTACT
Volume 40, No. 42
December 3, 2010
Truckers Protest Rate Cuts at Vancouver Ports
A convoy of 400 truckers travelled across bridges, tunnels and highways throughout the Vancouver lower mainland on November 27 to protest constant undercutting of rates as a result of inaction by Port Metro Vancouver.
The Vancouver Container Truckers Association (VCTA-CAW Local 2006) were protesting the ports failure to seriously enforce minimum rates and the imposition of new fees and restrictions. The truckers also want the provincial and federal governments to step in to ensure rate stability.
A rally was also held where BC Federation of Labour President Jim Sinclair addressed the truckers before they departed for the convoy.
CAW national representative Gavin McGarrigle said the rally and convoy were intended to avoid the necessity of a repeat of the work stoppage in 2005, when a massive withdrawal of service by drivers protesting working conditions and cuts to rates disrupted Vancouver port operations for weeks.
"It's a tough environment, with many of the truckers being owners-operators who pay for their own trucks, maintain them, and pay for fuel. So when more and more costs are added and when rates are not stable there is a lot of frustration and concern," McGarrigle said.
He said VCTA-CAW Local 2006 wants more transparency that ensures the ports reveal which companies are undercutting industry rates and who are suspended – so that it's clear to everyone which companies are following the rules.
"If the truckers concerns aren't dealt with, there will come a breaking point, and strike action has not been ruled out" said McGarrigle.
CAW Demands Job Guarantees in F-35 Aircraft Procurement
In a presentation to the Standing Committee on National Defense regarding the proposed F-35 aircraft procurement, the CAW called on the government to include Canadian job guarantees with any possible investment of public funds.
Jerry Dias, assistant to the CAW National President, made the following points:
. Federal dollars should be used to leverage jobs in Canada;
. Government should use its power to mandate defined levels of domestic content or Industrial Regional Benefits;
. Canadian firms are competitive, but should also benefit from government support through public procurement contracts, similar to the approach of many other industrialized nations;
. The government should establish a Canadian Aerospace Development Council involving all stakeholders to design and implement a new aerospace strategy for Canada.
Dias said Canada must work hard to build and maintain a world-class aerospace industry by ensuring Canadian tax dollars support aerospace investment and jobs in Canada. He said plans to spend an estimated $16 billion of Canadian public dollars on the F-35 program must include investment requirements.
"Those dollars should require guaranteed investment and jobs in Canada of equivalent value: a dollar for a dollar. Canadian workers should not be asked to just sit back and hope that Lockheed Martin will send contracts to Canada out of the goodness of its heart," Dias said in his written statement.
CAW Local 112 President Roland Kiehne said that at a time when so many Canadians are looking for work, "the Conservative government must ensure that when Canadian aerospace firms are awarded off-sets on the F-35 that those companies keep the jobs in Canada and not contract them offshore."
CAW National Aerospace Director Dawn Cartwright said "this intended purchase, represents another example of our government's failure to prioritize guarantees of work."
The CAW represents approximately 10,000 aerospace workers across the country at Pratt & Whitney, Bombardier, Boeing of Canada and a number of other companies.
To read CAW's full F-35 Aircraft Procurement submission, please visit: http://www.caw.ca/en/9661.htm
New Pension Plan at Convention Centre in Halifax
After a tough round of contract talks CAW Local 4000 members at the World Trade and Convention Centre in Halifax, Nova Scotia have approved a new three-year agreement that establishes a new pension program, benefits and greater job security.
The CAW currently represents 30 members who are employed as food and beverage and kitchen staff. Workers demanded a fair agreement which would bring them in line with the benefit package offered to management staff.
New benefits include a pension program, pregnancy leave top up of 93%, increased vacation from three to six weeks, six paid sick days and company supplied uniforms.
"We would not have had this success without the support of the membership, who came to meetings to voice concerns and show support for their bargaining committee," said CAW national representative Chad Johnston. "They should be commended for their patience and determination to improve working conditions. It was great to see so many smiling faces at the ratification meeting from senior employees who were determined to have a pension after many years of service."
Bargaining committee representative Matt Pollard said the membership is pleased to have worked out a deal that positively changes the course of the future for employees at the Trade Centre Limited.
"There is a renewed optimism in the workplace because workers and their families will have greater security in future," said Pollard.
Airport Limo Drivers Locked-out of Using their own Cars

Drivers for Toronto airport limousine services McIntosh, Air Cab and Aaroport have been "locked out" of their jobs after the company owner refused to release provincial vehicle registration stickers.

The drivers have set up a picket outside the office of the three companies, located at 680 Sheppard Street West, in Toronto.

The move by the company comes after it walked away from negotiations with the CAW in early November, refusing to settle on a first agreement. CAW Local 252 represents the approximately 200 drivers.
The drivers must buy their car from the company owner at a marked up price and then it gets registered under the company's name, which has enabled the lock-out to occur. The workers also must pay for the vehicle registration but cannot obtain it, independent of their employer.

"This practice is completely incomprehensible and without this first hand knowledge, I would never have believed it," said CAW President Ken Lewenza. "These workers, predominately first generation Canadians and workers of colour, are heavily exploited, it is outrageous."

A brief summary of the current terms of employment:
-The driver buys the car from the employer at highly inflated prices and then must transfer ownership to the employer, without any confirming paperwork;
-The driver has to also buy insurance from the employer without getting a policy that sets out premiums, coverage, or limitations;
-The driver also pays significant sums of money for permit and dispatch fees.
This practice is sanctioned by Greater Toronto Airport Authority.
In addition to picketing outside the company's head office, the union is planning other actions – should the company not return to the bargaining table.
"We're now entering one of the busiest travel seasons of the year and it's critical that we reach a first collective agreement for this group of workers and end the exploitative practices of this employer," said Lewenza.
CAW Frustrated at Siemens Wind Turbine Decision
The CAW is reacting with anger to the news by Siemens and the Ontario government that the proposed wind turbine project will set up shop in Tillsonburg and not at the company's existing Hamilton facility, scheduled to close next July.
"This is absolutely unacceptable," said CAW President Ken Lewenza. "There was every indication that the Hamilton plant could be re-tooled for this work to be done there, saving hundreds of jobs."
Lewenza described the news as shocking and utterly disappointing.
"Multi-national corporations don't care where they set up, but governments must show leadership," said Lewenza. "This has happened because the Ontario government lacked the tenacity to ensure Siemens respected a local commitment."
CAW Local 504 represents 350 of the 550 workers at the Hamilton facility. "This news is a final slap in the face to the Hamilton workforce and represents a total disregard by both the company and the Ontario government," said CAW Local 504 President Randy Smith. "It's extremely offensive that the government promotes this initiative as new jobs being created in the province, while at the same time failing to preserve existing ones."
Bargaining Update at CN and CP Rail
CAW master bargaining committees at CP Rail and CN Rail are in contract talks pushing for new collective agreements covering more than 6,500 CAW members at the two rail companies.
CAW Local 101 continues to challenge CP Rail over a "significant" number of concessions both in work rules and in economics, while at CN Rail, Local 100 and Council 4000 negotiators have been meeting in Montreal dealing with work rules, including issues of overtime and hours of work, especially on weekends.
The bargaining deadline at CP Rail, including a 72-hour notice period, is 12:01 a.m. February 8. At CN the deadline is January, 25 at 12:01 a.m., which also includes a 72-hour notice period.
Strike vote meetings will be held at both rail companies during January 4 to 11. In a note in the Railfax newsletter, the master bargaining committees stressed that the continuing support of leadership and membership is critical to reaching a new agreement.
CAW President Ken Lewenza said rail bargaining is always difficult, even if the corporations are doing well.
"There are a significant number of issues facing the bargaining committees in this round of contract talks and they will have the full support of our union as we move ahead in the attempt to reach a fair and equitable settlement on behalf of our members," Lewenza said. "I have every confidence that our bargaining committees at CN, Local 100 and Council 4000 and CP Rail, Local 101, will make every effort to reach a settlement without a dispute."
Recession Increasing Hunger Among Vulnerable
A Hunger Inquiry conducted by the Recession Relief Coalition in Toronto recently heard about the real impact of the recession on the most vulnerable and marginalized residents of the city.
The inquiry brought together front-line workers, social service agency staff, community leaders, academics and those directly affected by hunger to present their knowledge, experiences and ideas to a panel of experts on November 23.
The Recession Relief Coalition, which is a Toronto-based group of organizations and individuals, will use the Hunger Inquiry to make formal recommendations to government and businesses in December.
The recession has increased hunger across Canada according to the umbrella group Food Banks Canada. Since 2009 Food Bank use is up nine per cent across Canada. In March, 2010 a total of 867,948 people were helped by Food Banks in Canada, the highest level on record.
At the Toronto event, inquiry panellists including CAW Economist Jim Stanford, heard that many factors contribute to the prevalence of hunger in Canada, including declining welfare and disability benefits, low minimum wages, and inadequate supports for people with disabilities and mental illness.
To find out more about the Hunger Inquiry and the Recession Relief Coalition please visit http://recessionreliefcoalition.yolasite.com/hunger-inquiry.php


GM makes $4B payment to pension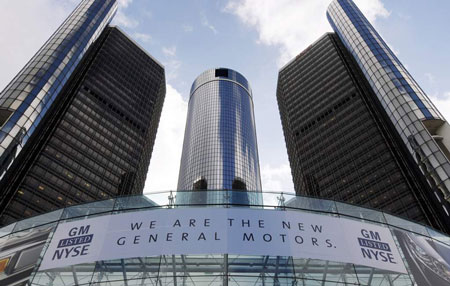 Latest contribution helps automaker to pare down its debt
Christina Rogers / The Detroit News
December 3, 2010
General Motors Co. has contributed $4 billion in cash to its U.S. hourly and salaried pension plans, a move the company says will bring it closer to fully funding its obligations for 688,000 hourly and salaried retirees.
The voluntary contribution, which GM announced it would make in October, will add $2.7 billion to the hourly pension plan and another $1.3 billion for salaried benefits, GM said Thursday. GM's U.S. pension plans were underfunded by $17.1 billion in December 2009, the last time they were measured, GM said.
"With a healthy balance sheet, a lower cost structure and focus on revenue generation, we continue to put in place the fundamentals for sustainable success," said Chris Liddell, GM's chief financial officer.
The company has made paying down debt a key goal of the new GM, fresh from its return as a publicly traded company. Bankruptcy restructuring scrubbed GM of $80 billion in debt, helping it earn profits on fewer sales.
GM sold $5 billion in preferred stock during its November initial public offering to help pay off its liabilities.
The latest contribution is part of a larger effort to pare GM's debt by $11 billion. The plan includes GM paying off an obligation to its retiree health care fund seven years early.
GM also plans to deposit another $2 billion in stock into its pension plans by year's end.
Analysts have cited GM's hefty pension debt as a trouble spot. The obligations, if they grow, could reduce money needed to develop vehicles and technology.
Worldwide, GM's pension plans are underfunded by $29.4 billion.


2011 Explorer debuts at retooled 'flexible' plant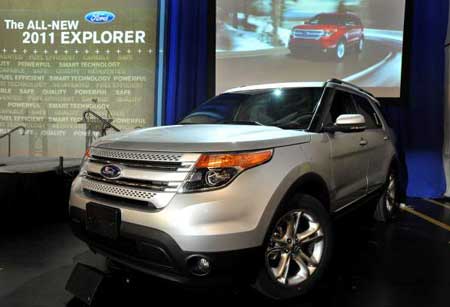 Ford shows off $400 million commitment to 2 Chicago factories
December 2, 2010
Scott Burgess / The Detroit News
Get ready for the 2011 Ford Explorer.
The all-new SUV started rolling off of the assembly line Wednesday, as company officials and workers took a few minutes to mark the occasion at the Chicago Assembly Plant.
Production of the new Explorer, built on the same platform as the Ford Taurus and Lincoln MKS sedans, helped bring a second shift and a $400 million investment into the plant, said Jim Tetreault, Ford Motor Co.'s vice president of North American manufacturing.
"This is all part of our plan to becoming a flexible manufacturing center," Tetreault said.
"In January, we said we were going to invest $400 million into this facility, and I'm here today to say we have kept our word."
Flexible manufacturing allows carmakers to build different vehicles along the same assembly line and helps increase plant productivity. With the Explorer coming on line at the plant, Ford added a second shift, creating 1,200 jobs.
Ford spent about $180 million improving the Chicago Assembly Plant and the Chicago Stamping Plant. It spent $220 million preparing the plants for launch and for additional engineering on nearly everything in the plant.
"No details were overlooked, because we are dedicated to ensuring our plant continues to deliver the best, highest quality products possible, and competes on the international stage in an increasingly global auto industry," said Jan Allman, Chicago Assembly Plant manager.
Since Ford introduced the Explorer 20 years ago, 6 million units have been sold, making it one of the best-selling SUVs of all time.
The seven-passenger Explorer will arrive at dealerships by the end of this year.
Ford leads Canadian auto sales higher, Toyota lags


* Ford leads Canada sales, up 23.2 pct to 18,382 units
* Overall industry sales up 13.6 pct year-on-year
* Toyota sales drop 24.5 pct


TORONTO, Dec 1 (Reuters) - Ford of Canada said its car and truck sales rose 15.5 percent last month from a year earlier, for its best November in nine years, as the Canadian auto market showed signs of strength after digging itself out of a protracted downturn.

Sales for the industry rose 13.6 percent year-over-year during the month, according to auto industry analyst Dennis DesRosiers.

The one exception to the November sales rise was Toyota Canada , which reported a 24.5 percent drop in vehicle sales from the year before.

Ford, which has made a big push in the car market this year, sold 18,382 vehicles in the month. Car sales were up 23.2 percent while truck sales gained 13.2 percent.

Ford is leading the Canadian market in sales this year for the first time in 50 years, having risen to prominence following the auto industry's 2008-09 tailspin.

Conversely, Toyota, which jumped into the No. 2 spot in 2008, has fallen back after a series of high-profile recalls.

Sales of Toyota brand vehicles fell 26.8 percent year-over-year to 10,861 units, while sales of its luxury Lexus line of cars and SUVs dropped 18 percent to 1,053.

DesRosiers said it wasn't clear why Toyota's sales fell so far during the month. "I suspect that the overhang from the recalls have something to do with it ... but I can't say for sure and that may be too easy an excuse. It is more likely to do with how well their entry level vehicles stack up to the other entrants in the market," he said in a note.

However, he said that, overall, November was a "very good month" for Canadian sales.

General Motors of Canada -- formerly the country's dominant automaker -- said it sold 15,063 vehicles, for an increase of 33.7 percent over last year. Car sales rose 24.7 percent, while truck sales climbed 5.7 percent.

GM, which was forced briefly into bankruptcy protection last year and needed government funding to stay afloat, made its return to the stock market last month in the biggest initial public offering in history, listing on the New York and Toronto exchanges.

The company is profitable again, but is still restructuring and is in the process of culling some of its brands.

Including only its four core brands -- Chevrolet, Buick, GMC and Cadillac -- GM's November sales were up 50.3 percent to 13,390 vehicles. Car sales were up 48.4 percent, while truck sales rose 51.2 percent.

Chrysler Canada said it's sales rose 33.6 percent to 15,308 vehicles. Car sales slumped 46.2 percent while truck sales rose 47.1 percent.

Honda Canada saw sales rise by 22 percent to 10,876 units. The company's Honda division was up 19 percent, while the luxury Acura division gained 54 percent.

"We are encouraged by steadily increasing vehicle sales in the Canadian market, which shows that market conditions are experiencing gradual but continuing signs of recovery," Jerry Chenkin, executive vice-president of Honda Canada, said in a statement.

Hyundai Canada , which released its sales numbers late on Tuesday, saw a 10.2 percent increase in November, to 7,739 vehicles, for 22 consecutive months of sales gains. The company said it has already sold 9,170 more cars and trucks in 2010 than it did in all 12 months of 2009.


2011 Ford Explorer rolling off Chicago assembly line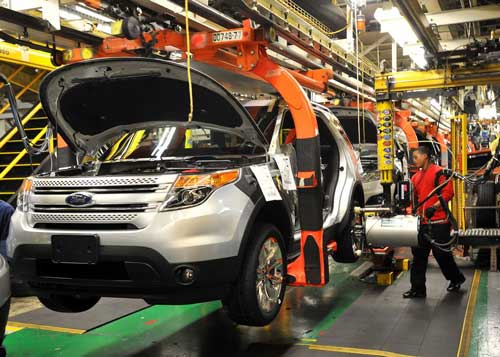 Scott Burgess / The Detroit News
The 2011 Ford Explorer is coming.
The all-new SUV has started rolling off of the assembly line in Chicago, company officials and workers noted today during a short ceremony at the Chicago Assembly Plant.
The new Explorer, built on the same platform as the Ford Taurus and Lincoln MKS, helped bring a second shift and $400 million investment into the plant, said Jim Tetreault, Ford Motor Co.'s vice president of North America manufacturing.
"We are thrilled to bring 2011 Ford Explorer production to Chicago Assembly Plant along with the jobs and investment it provides to the region," he said.
With the addition of a second shift, Ford has brought back 1,200 workers to the plant.
"No details were overlooked, because we are dedicated to ensuring our plant continues to deliver the best, highest-quality products possible, and competes on the international stage in an increasingly global auto industry," said Jan Allman, Chicago Assembly Plant manager.
Over the past 20 years since Ford introduced the Explorer, the carmaker has sold 6 million units, making it one of the best-selling SUVs of all time.


GM, Chrysler to bring 2,000
high-tech jobs to Detroit Region
Alisa Priddle / The Detroit News
December 1, 2010
General Motors Co. and Chrysler Group LLC will be hiring engineers and other technical staff, creating a combined 2,000 high-tech jobs.
GM will add 1,000 engineers and researchers in Michigan over the next two years to work on technology behind vehicles like the Chevrolet Volt. And Chrysler said it is actively recruiting on 35 college campuses and encouraging resumes in a bid to add the professionals by April of next year.
The new Chrysler hires are for the automaker's global work force, but most will be located at the Auburn Hills headquarters and technical center.
At GM, the new hires will work to expand GM's vehicle electrification expertise to lead in the development of hybrids to electric vehicles with extended-range capability like the Volt.
Chief Executive Dan Akerson made the announcement today at an event at GM's Detroit-Hamtramck plant to mark the start of Volt assembly. Akerson arrived on stage driving "Job 1," the first Volt off the line, which will go to GM's Heritage Center in Sterling Heights.
The first Volt built for retail sale, bearing the vehicle identification number ending in BU100002, will be offered at a public auction with the proceeds benefiting math and sciences education in the Detroit Public Schools, Mark Reuss, president of GM North America, announced. He said Vice Chairman Stephen Girsky planned to be among the first bidders.
"Every aspect of the Volt — from its aerodynamic shape to its battery chemistry — is a testament to the importance of math and sciences," said Reuss. "By encouraging Detroit-area students to pursue these topics, we hope to cultivate the next generation of engineers who will build upon the Volt's innovative technologies."
Akerson said the new researchers and engineers will work on battery technology, electric motors and power control technology.
He called it the "first step in a long journey," as GM is determined to be a leader in this field by having this expertise in-house.
And the CEO said he expects more production jobs will be needed in the future. "There are studies under way to see what we could do if we had to double production or triple production," he said in response to questions from the media.
Akerson admitted the first-generation Volt is "close to cost" but said the timeline for second and third generations of the vehicle includes taking cost out and increasing volume.
Steven Rattner, part of the Obama Administration task force that oversaw the bailout of GM in 2009, wrote in his book "Overhaul" that the Volt costs about $40,000 to build, not counting development costs. The car retails for about $41,000.
The car is "an investment in the future of the company and we will ride cost down on the technology," said Reuss.
Akerson said GM is "going to lead the industry in the adoption of various vehicle electrification technologies, whether its electric vehicles with extended-range capability, like the Chevrolet Volt, or the recently introduced eAssist technology that will debut on the 2012 Buick LaCrosse. We want to give our customers energy choices other than petroleum and to make the automobile part of the solution when it comes to the environment."
Akerson said he wouldn't bet against breakout battery technology that allows a car to go 300 or 400 miles on electricity alone in the next 15 years.
Michigan has the best engineers around, said Gov. Jennifer Granholm, who noted there are 17 companies devoted to this segment of the auto industry.
GM's electric vehicle engineering investment expands on the more than $700 million GM has invested in eight facilities in Michigan to support Volt production.
In addition to an advanced battery systems lab at its Warren Technical Center, GM has invested $336 million at the Hamtramck plant and $43 million at a battery pack manufacturing plant in Brownstown Township. An additional $162 million investment was announced last week to support powertrain operations in Flint and Bay City, and Defiance, Ohio.
The Volt is expected to appear in showrooms in early December.
A derivative, the Opel Ampera, goes on sale in Europe next year. And more models for other parts of the world are being explored.
Reuss said the biggest challenge is "having people understand what the car does," referring to technology that allows it to drive 25 to 50 miles on electricity; after that, a backup gasoline engine kicks in to produce electricity to take the total range to 350 miles.
As for the Volt going up for auction, it has a "Viridian Joule" exterior, light neutral interior with dark accents, Premium Trim Package, Rear Camera and Park Assist Package, and polished wheels. The auction also includes a 240-volt charging station and home installation. The opening bid is $50,000.
Bids will be accepted at www.bidonthevolt.com until 6 p.m. Dec. 14. The winning bid will be announced by Chevrolet on Dec. 16. The winner's Volt will be delivered in December.
Funds raised through the auction will be donated to the Detroit Public Schools Foundation to support initiatives such as robotics competitions — including students' entry fees, travel costs, and competition-related equipment.
"Every aspect of the Volt — from its aerodynamic shape to its battery chemistry — is a testament to the importance of math and sciences," said Reuss. "By encouraging Detroit-area students to pursue these topics, we hope to cultivate the next generation of engineers who will build upon the Volt's innovative technologies."
"One of our primary focus areas is science and math enrichment," said Chacona W. Johnson, president and CEO of the Detroit schools foundation. "Knowledge of science, technology, engineering, and math is critical for the success of our students in higher education, and in their future careers in the 21st century workforce."
JEREMY CATO
November 30, 2010
Globe and Mail
Recently, CNBC, the U.S. business cheerleader – uh, business channel – all but anointed the reinvention of Ford as complete. CNBC jumped the gun.
Sure, Ford is starting to look like a great turnaround story: currently the world's most profitable car company is on track to post its most profitable fiscal year. Still, Ford is carrying $20-billion-plus (U.S.) in debt and has yet to regain investment grade status. Folks, all the chapters in Ford's comeback story are not yet written.
Truth be told, much of Ford's grand scheme revolves around buyers spending big bucks to load up on the latest technology in Ford vehicles.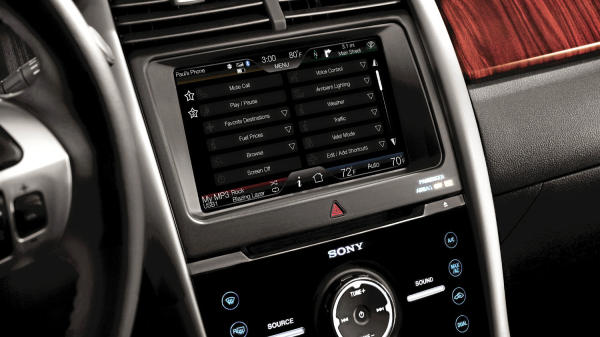 Derrick Kuzak, Ford's global product boss, says his company's growing reputation for high-tech innovation helps the auto maker wring more money out of every vehicle. "Technology has been fundamental to our improved brand and business."
The 2011 Edge crossover is the poster child for all this. This updated Edge – sold in front- and all-wheel drive – replaces a 2010 model that Ford of Canada has been moving with the help of $10,000 in potential sales sweeteners. Boy, would Ford like to get out of that incentive game and charge only premium bucks for all its rides.
The hope is that new styling, more power and most of all Ford's MyFord Touch voice recognition technology/infotainment system will allow the Dearborn, Mich., auto maker to move the latest Edge ($27,999-$43,499) all on its own merits. Ford would like to wave goodbye to the days of stuffing thousands of profit-sapping dollars on the hood, in the back seat and all around the cargo hold.
The obvious question then: Is MyFord Touch, the key technology at play here, a breakthrough in driver-activated voice recognition? Yes, a very nice one.
Does the reworked interior and exterior of the Edge justify any sort of price premium? Yes, I think so.
And does the extra horsepower make any difference? On that, probably not – not in real-world performance, though better fuel economy is always a good thing.
This 2011 Edge is new enough, updated well enough, to give pause. Not only has horsepower from the 3.5-litre V-6 gone to 285 from 265, the engineers managed to goose fuel economy, too: the 2011 is rated at 11.9 litres/100 km city/8.0 highway versus the 2010's 12.5 city/8.8 highway. The engineers' tricks: independent variable valve timing and aggressive fuel shut-off technology during deceleration, new engine hardware and a lower idle speed.
Ford's Edge needs all the power it can get, too. At a porky 1,935 kg, the 2011 Limited is some 80 kg heavier than the 2010 Limited. At least the 2011 sticker comes just $300 higher at $39,799. A six-speed automatic transmission is standard this year, just like 2010.
(For the record, Ford also has a snazzy-looking Edge Sport listing for $43,499 with all-wheel-drive in the 2011 lineup. Its 3.7-litre V-6 comes in at a healthy 305 hp. We're waiting to drive that one.)
Engine performance does not dominate the discussion about Ford these days, however. MyTouch does. A next-generation version of the Sync system, MyTouch allows users to manage navigation, entertainment, Bluetooth and climate controls all through a touch screen and with simple voice commands. Ford plans to offer MyTouch on 80 per cent of its vehicles within five years, including the 2012 Focus.
But first up with MyTouch are the Edge and its Lincoln cousin, the MKX. In the Edge, the first sign of something very different are the two small colour screens that are part of the instrument panel. They're operated by small pads on the steering wheel and let the driver track fuel economy, navigation turns, radio stations, adjust the heat, and other things.
As for the way the system handles voice commands, what Ford has here borders on artificial intelligence. If you want to find an ice cream parlour, just say "find ice cream." Up pops a list of nearby Dairy Queens. If you want to make a call, just say "call" and it knows what you mean. It's the same for finding radio stations or turning up the air conditioning, and so on.
The big touch screen at the top of the centre stack is equally easy to navigate. Instead of traditional click buttons, Ford has switches that you merely lay your finger across. The simplicity of it all means the cabin design is clean and unadorned. Adding a factory navigation system costs just $700, by the way.
The Edge's cabin is roomy, with seating for five. The second row is big enough for adults, and if you need to haul cargo, the 60/40-split rear seats fold down at the touch of a button. All the materials look and feel as good as the price tag is large (without incentives, of course).
Ford, of course, has other things to tout, including strong quality and safety scores just about across the lineup. But it's the technology that stands out most. CNBC may have come early with the pompoms, but that shouldn't undermine the clever improvements in the Edge – and other Ford vehicles.

2011 Ford Edge Limited AWD
Type: Mid-size SUV
Price: $39,799 ($1,400 freight)
Engine: 3.5-litre V-6
Horsepower/torque: 285 hp/253 lb-ft
Transmission: Six-speed automatic
Drive: All-wheel
Fuel economy (litres/100 km): 11.9 city/8.0 highway; regular gas
Alternatives: Toyota 4Runner, Jeep Grand Cherokee, Volkswagen Touareg, Dodge Journey, Hyundai Santa Fe, Kia Sorento, Mazda CX-7, Nissan Murano, Subaru Outback

Our ratings guide Globe rating for the 2011 Ford Edge
7.5 Ride
The car-based Edge rides like what it is – a tall station wagon. The steering feels tight, cornering body roll is minimal for a tall rig and lots of sound insulation makes for a quiet trip.
7.5 Looks
You have to like the stance of the Edge. It looks solid, planted, with its four big wheels pushed to the corners.
8 Interior
The MyFord Touch electronics have allowed Ford to simplify the cabin design – the layout of controls, knobs, switches, etc. I really like two small colour screens which are part of the instrument panel.

9 Safety
The usual bags and belts and electronic safety nannies are in place. The U.S. Insurance Institute for Highway Safety gives it a "good" rating for front and side impact, but only "acceptable" for roof strength tests.
6 Green
Lots of horsepower and lots of girth add up to the kind of fuel economy that is not exactly worth celebrating. To be fair, the 2011 Edge uses less fuel than the 2010.
8 Overall
(out of 10 / Not an average)

GM adds 700 employees
at Oshawa plant
Christina Rogers / The Detroit News
November 29, 2010
General Motors Co.'s Oshawa assembly plant added 700 employees today for a second shift to build the 2011 Chevrolet Camaro convertible and new Buick Regal, the company said.
GM plans to start production on the Camaro convertible and Buick Regal in January. The cars will be made alongside the Chevy Camaro Coupe on the plant's flexible manufacturing line, which allows multiple vehicle models to be built on one assembly line.

The Detroit automaker is also adding a third shift on another line at the Oshawa, Ontario, plant to increase production of the Chevrolet Equinox. The two shifts have saved more than 1,300 jobs at the plant and added more than 300 new employees, GM said.


Strong auto sales in November, experts predict
Christina Rogers / The Detroit News
November 28, 2010
November is expected to be another strong month for U.S. auto sales, despite purchases of new cars and trucks dipping slightly from last month, according to analysts' predictions.
Industry sales for the month are higher than last year, a sign the marketplace is stabilizing and demand for car and trucks is returning.
Edmunds.com, an online automotive research company, forecasts new car and light truck sales will rise to 865,550 in November, up 17 percent from a year ago, but down 8.1 percent from October.
Pricing firm TrueCar.com expects a similar increase, with sales hitting 868,283, up 16 percent from November 2009, but down 9 percent from last month.
Retail sales — purchases made by individuals, not fleets — are also expected to be up this month from last year, but like elsewhere in the industry, will be down when compared to October.
The seasonally adjusted annualized rate is expected to hit 12.2 million vehicles for November, according to these forecasts.
"Seasonal fluctuations notwithstanding, we're seeing some stability and consistency in the marketplace for the first time," said Jessica Caldwell, a senior analyst at Edmunds.com.
"The automakers have realized they can achieve profitability at this level of sales, and they seem to be settling into that reality," she said.
Detroit's Big Three, staying in line with the industry, also are expected to post sales gains in November compared to a year ago.
Ford Motor Co. is expected to make the largest jump, selling 149,900 units in November, up 25.6 percent from a year ago, and increasing its market share to 17.3 percent for the month, Edmunds.com predicts.
General Motors Co. also is expected to increase sales to 167,900 in November, up 11.5 percent from a year ago, but down 8.5 percent from October, according to Edmunds. The Detroit automaker's market share will continue to hover around 19 percent.
Chrysler Group LLC, meanwhile, will sell 75,900 vehicles in November, up 22.4 percent from last year, giving it a market share of about 8.8 percent, Edmunds.com forecasts.
With the year nearing a close, J.D. Power & Associates predicts annual sales for the year will likely reach 11.5 million, when all monthly sales are averaged together. That's up from last year when annual sales plummeted to 10.4 million — their lowest point in 40 years — but still far below the industry's peak of 17 million vehicles sold in 2000.

Explorer '11 orders
double forecasts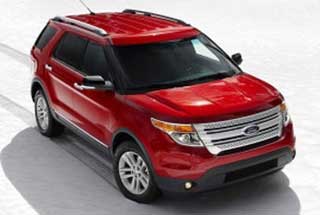 Alisa Priddle / The Detroit News
November 27, 2010
Ford Motor Co. has about 15,000 orders — about double its projections — for the 2011 Ford Explorer that isn't slated to hit showrooms until the new year.
The preorders include about 3,000 retail orders, 7,500 dealer orders and more than 4,500 from companies, Ford officials say.
For the 2011 model year, the Explorer goes from its traditional body-on-frame truck roots to a reincarnation atop the underpinnings of the Ford Taurus, making it a more fuel-efficient crossover, compared to an SUV. Ford hopes the remake will spur a sales resurgence for a vehicle that was hugely successful before higher gasoline prices tamped down the demand for SUVs.
Production of the new Explorer is under way at the Chicago Assembly Plant, which also makes the Taurus and Lincoln MKS. A second shift was added Nov. 1.
At an event Wednesday, Ford will mark the start of production that should hit full stride next month.
If preorders are any indication, production will be hard-pressed to meet demand in the early months, said Craig Patterson, marketing manager for the Explorer.
Because the Explorer is a well-known name and vehicle, Patterson expects strong demand. But considering that customers haven't been able to drive it, and the advertising push won't begin until January, the early groundswell exceeds expectations.
The Explorer has 75,000 Facebook fans, and has been shown at regional events such as this year's Arts, Eats and Beats in Royal Oak and the Texas State Fair, Patterson said.
"There are people with Explorers who want a new one so maybe there is some pent-up demand for what was a popular vehicle," said Stephanie Brinley, analyst with EMC Strategic Communications in Troy.
Initial popularity exceeds that of the Ford Fiesta and Taurus, said spokesman Jay Ward.
Almost half of the early orders are for the top-of-the-line $40,000 Limited model; two-thirds are paying extra for four-wheel drive; almost half are opting for a navigation system; and 87 percent are equipping their Explorer with the MyFord Touch infotainment system.
The average transaction price of Ford vehicles has increased steadily and the Explorer could continue that trend, said Jason Mase, Ford's manager of utility vehicles.
About 55 percent of buyers to date are choosing trailer packages, suggesting they continue to view the vehicle as a capable SUV, Mase said. And 64 percent want four-wheel drive.
Ford executives say consumers don't care whether an SUV is a car or a truck, as long as their needs are met.
Ford will tout the fuel economy of the new Explorer which continues to offer a V-6 engine, dropping the V-8, and will add a turbocharged four-cylinder in the summer for the 2012 model.
Compared to the current V-6, the lighter, car-based vehicle will have 25 percent better fuel economy, Patterson said.
Demand for the premium four-cylinder engine — only available with front-wheel-drive models — is expected to vary according to fuel prices, said Mase, but the V-6 should account for the majority of sales.
"The new Explorer is more fuel efficient and brings more technology to the table," he said.
The Explorer also finds itself in a dynamic segment of the market.
Crossovers and midsize SUVs have continued to see strong sales growth, even when the rest of the industry was flat, Mase said. Utility vehicle sales were up about 25 percent in the third quarter and are now responsible for one in three vehicles sold in the U.S.


Creative teams get boost to promote products worldwide
November 26, 2010
Stuart Elliott / New York Times
The senior creative executive at Team Detroit, the consortium of WPP units that works on the Ford Motor account in North America, is getting a new role with a worldwide focus.
Toby Barlow, executive vice president and chief creative officer at Team Detroit, is assuming the new responsibilities of chief creative officer at Global Team Ford. He will continue to work alongside George S. Rogers, who is president and chief executive at Team Detroit, as well as the Ford Motor global client leader for WPP.
Barlow "will be in charge of the Ford work globally," Rogers said, "and be the guy to work with the creative teams and sign off on all the global launches" of new Ford Motor products.
The new role for Barlow, 44, comes as WPP makes plans to form regional hubs next year modeled after Team Detroit, which will handle Ford campaigns in other major markets. The change also comes as Ford Motor — one of the world's biggest advertisers, with a budget estimated at $4 billion a year — seeks to build on its recent momentum, achieved despite the global economic slump.
Dearborn-based Team Detroit was opened in 2006 by bringing together five WPP agencies that worked for Ford in Canada, Mexico and the United States: JWT, Mindshare, Ogilvy & Mather Worldwide, Wunderman and Y&R.
The intent was to have a single management structure with a single profit and loss, increasing the effectiveness of WPP's efforts for Ford.
Last spring, the three WPP agencies that handled Ford in Europe — Mindshare, Ogilvy and Wunderman — formed an agency named Blue Hive that is styled after Team Detroit. The plans for 2011 call for a hub for the Asia-Pacific region, to be based in Shanghai, and a hub for Latin America.
Team Detroit was born because WPP decided that "we had to start doing things in a transformative way," Rogers said, to help Ford after a spate of difficulties in competing against other large automakers.
"We'd been steeped in this world of bad karma for four or five years," Rogers recalled. "We had to change the narrative."
Under Barlow's purview, Team Detroit has created successful campaigns for the Ford division in the United States that carry the theme "Drive one," introduced models like the Fiesta and Fusion, and promoted local Ford dealers with Mike Rowe, star of the reality series "Dirty Jobs," appearing in ads as a low-key pitchman.
Team Detroit has also created popular campaigns for Ford trucks that feature the actor Denis Leary.
For Ford's Lincoln division, Team Detroit created a well-received campaign with actor John Slattery, who plays the adman Roger Sterling on the series "Mad Men."
Last month, Advertising Age named Ford marketer of the year for 2010, citing the company's sales comeback under James D. Farley, group vice president for global marketing, sales and service.
"Any agency is only as good as the client lets them be," Barlow said. "We're fortunate with Jim Farley to be pushed and challenged. It's a good kind of challenge."
Barlow arrived in Detroit in 2006 after serving as executive creative director at the JWT New York office, where his duties included working on the Ford account.
"I think I was pretty skeptical" of the Team Detroit concept at first, Barlow said. "You'd walk in a room and say, 'He's with YR he's with Ogilvy,' and you're all sitting together. It was weird."
As results were achieved, Barlow said, it became clear that "the whole would be equal to more than the sum of the parts."


Our Web site has reached over 50,000 visitors on our home page.

Thanks to everyone for making our Retirees site so Successful!
Ford adds 40 new dealers in China
The Detroit News
Nov 26, 2010

Ford Motor Co. inaugurated 40 new dealerships in China Wednesday in a bid to increase sales in the world's biggest auto market.
As part of its growth plans in China, Ford's goal is to have 100 new dealerships this year, mostly in secondary, inland cities, for a total of 340.
"Following the call to 'Go West,' we are expanding west and in developing cities in China where most of the future growth here in the world's largest automotive market will come from," said Joe Hinrichs, president of Ford, Asia Pacific and Africa, and chairman and CEO of Ford China.
Ford Motor China and its joint venture partners sold 49,681 vehicles in China last month, a 33 percent increase from October 2009.
In the first 10 months of the year, Ford sold 468,754 vehicles in China, a gain of 39 percent over the same period last year.


CAW CONTACT
Volume 40, No. 41
November 26, 2010

Baird Must Set Record Straight on CAW's Stance on Afghanistan
CAW President Ken Lewenza sent a letter to Government House Leader John Baird calling for a public apology regarding misleading comments Baird made on the CAW's position on Canada's mission in Afghanistan.
Here is an excerpt of the letter Lewenza sent November 19, 2010:
Dear Minister Baird,
I am writing you about your comments in the House of Commons on November 18, 2010, in answer to a question by NDP Leader, Jack Layton.
Layton's question to you was concerning the government's decision to extend Canada's mission in Afghanistan.
You responded and I quote:
"Mr. Speaker, we have an obligation to stand up and do what is right for Canada. It was not just the government that came to this conclusion on this position. Others are stepping forward to support this as well. Why does the leader of the NDP not listen to Ken Lewenza, the national president of the Canadian Auto Workers? Why does he not listen to Paul Moist, the national president of CUPE, who wrote a letter to the Prime Minister saying, "We support your position on this matter."
The letter that your comments refer to concerns the government's decision not to expand landing rights in Canada to UAE airlines beyond the current landing rights that exist today.
Our position in this letter to the Prime Minister was crystal clear. You misled the House of Commons into believing that our support was, instead, for the mission in Afghanistan. This could not be further from the truth. Our position is that the
mission should end and our troops should come home.
To read the entire November 2 letter, please go to: http://www.caw.ca/en/9644.htm
CAW Launches Comprehensive Booklet on HIV/AIDS
The CAW has launched its new HIV/AIDS information manual entitled HIV/AIDS: A Worker's Issue, A Union Issue.
The booklet, launched in time for World AIDS Day on December 1, offers information on the face of HIV/AIDS in Canada, prevention and transmission, model collective agreement language and a wealth of other data.
"In the 30 years since HIV/AIDS became widespread and began to gain public awareness, we have not yet come to grips with this preventable disease," said CAW President Ken Lewenza. "Today, one in 500 Canadians is living with HIV/AIDS. But up to 30 per cent do not even realize. This means that many of us will have our lives touched in some way by HIV/AIDS.
"HIV/AIDS has affected tens of thousands of Canadians and their families, and millions of people throughout the world. Today, many of our CAW members are living with HIV/AIDS," said Lewenza. "Many of our members have family and friends with HIV/AIDS. And yet, the silence and stigma surrounding the disease continues to prevent those who contract the virus from getting the support they need, and continues to be the major factor in the continued spread of infection."
A copy of the booklet and poster will be sent out to all local unions and will be available at CAW Council December 3-5 and Quebec Council November 26-28.
For more information or to download the new booklet or poster, please visit: www.caw.ca/humanrights
Private is Risky For All of Us

The Globe and Mail published an Op-Ed article by doctors Danielle Martin and Irfan Dhalla on November 11 that outlines why private, two-tier health care would be bad for both the poor and wealthy alike. Both doctors serve on the board of Canadian Doctors for Medicare.
Here are excerpts from that article:
"Private health care would be almost as bad for the wealthy as for the poor, as long as the public system provides high-quality care (and most Canadians who use the system rate it highly).
"The reason is, there's such a thing as too much health care – too many tests, too many interventions and too many pills. The emergence of for-profit health care in Canada would produce just this situation – not enough health care for some and too much health care for others…"
"Bank CEOs understand this already. Charles Baillie, the former CEO of TD Bank, said a few years ago: 'I choose to talk about health care as a banker – as a corporate leader – because I believe it's high time that we in the private sector went on record to make the case that Canada's health-care system is an economic asset, not a burden, one that today, more than ever, our country dare not lose.'"
Ford reduces its debt by $1.9B
Automaker hopes to regain investment grade status
Alisa Priddle / The Detroit News
November 25, 2010
Ford Motor Co. announced Wednesday that it expects to end the year with more cash than debt after converting $1.9 billion in debt to new common stock that will be issued at month's end.
The last time this situation occurred was the second quarter of 2008.
Debt reduction is crucial for the company that avoided following General Motor Co. and Chrysler Group LLC into bankruptcy, where those carmakers shed most of their debt. Ford mortgaged everything the company had, including its Blue Oval trademark, to restructure itself and has made cleaning up its balance sheet a priority.
The automaker seeks to get its debt back to investment grade status and start paying dividends again. To raise cash and reduce debt, Ford said in October it would make conversion offers, with cash inducements, on two convertible debt securities.
Investors had until midnight Tuesday to decide whether to participate in the special offer conversion. Ford said 74 percent chose to do so, signaling confidence in the automaker.
Ford will make a $534 million cash payment and issue 274 million shares to the noteholders. The cash premiums reflect the value of pending interest payments.
It is a good deal for both sides, said Stephen Brown, senior director of Fitch Ratings in Chicago. "For $500 million cash, Ford takes $2 billion in debt off its balance sheet," Brown said, adding that gross debt is a key factor in rating companies.
Ford lost its investment grade status in 2005. Most ratings agencies still have Ford a notch or two below the watershed mark.
Ford has reduced automotive debt $12.8 billion this year, down to about $21billion from the $34 billion it held at theend of 2009. Ford also has lowered its total annual interest costs nearly $1 billion. Debt conversions cut interest costs about $180 million.
"These successful conversion offers represent another significant step toward our goal of reducing our automotive debt and improving our balance sheet," said Chief Financial Officer Lewis Booth.


Special edition Fiat 500 sells
out in 12 hours in Canada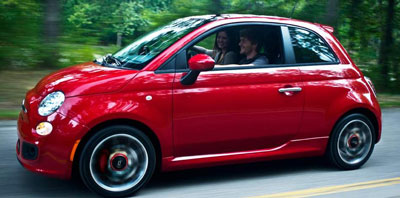 Alisa Priddle / The Detroit News
November 24, 2010
Chrysler Canada said Tuesday it sold out its supply of special edition Fiat 500 or Cinquecentos in 12 hours.
The Canadian subsidiary had 500 Fiat 500 Prima Edizione models offered for sale online, which could be secured with a $500 deposit.
In July, a similar offer was made for U.S. customers who wanted the first vehicles off the line, complete with a numbered badge.
Fiat returns to the North American market after 27 years with the tiny 500.
Dealers have been chosen on both sides of the border — including three in Metro Detroit and two in Windsor, Ontario — and are preparing to take orders for cars that will be delivered in the new year.
Production of the cars starts in December at Chrysler's Toluca, Mexico, plant.
"I don't think Game Seven of the Stanley Cup Finals between the Leafs and the Canadiens would sell out this fast," said Reid Bigland, president and CEO of Chrysler Canada. "Frankly, this just underscores the interest Canadians have in a youthful, stylish and highly fuel-efficient car. The 2008 European car of the year, the Fiat 500, is just that."
The Fiat 500 Prima Edizione is exclusively available in two trim levels and three colors: Bianco (White), Rosso (Red) and Grigio (Gray).
The regular Fiat 500 has a starting price of $15,500.


The Toyota Corolla is taking a beating in the 2010 sales race, and the Honda Civic is taking plenty of hits, too. Meanwhile, the Mazda3 and two rival compacts, outgoing versions of the Hyundai Elantra and Chevrolet Cobalt, are enjoying moderate to excellent years with new-car buyers.
In fact, according to the latest Top 10 list of best-selling vehicle in Canada from DesRosiers Automotive Consultants, the Mazda3, Elantra and Cobalt are all going well against the overall market trend. That is, sales of all three are up while overall compact car sales are down four per cent on the year through October. Mazda3 sales are up 4.9 per cent, while the Elantra is up 11.5 per cent and the Cobalt is up a whopping 85 per cent.
The Cobalt is currently being replaced by the all-new Chevy Cruze, while an Elantra replacement is coming early in the new year. Thus, Chevy and Hyundai have been wheeling and dealing to push 2010 Cobalts and Elantras off dealer lots. Rich deals are behind the bloated sales numbers of both.
Over on the light truck side, the Ford F-Series is sure to finish 2010 as the runaway best-selling nameplate. Ford's pickup sales are up 24.2 per cent on the year, despite facing the challenge of rich incentives being offered on rival pickups from Dodge (the Ram) and General Motors (Chevrolet Silverado and GMC Sierra). Ford, too, is playing the incentive game, but not quite as aggressively as GM – which speaks to positive things about the F-Series in particular and Ford of Canada's marketing and sales initiatives in general.
Here are the top 10 cars and light trucks through October of this year in Canada:
Passenger Cars
| | | | | |
| --- | --- | --- | --- | --- |
| | Vehicle | 2010 | 2009 | % gain/loss |
| 1 | Honda Civic | 48,805 | 61,865 | -10.5% |
| 2 | Mazda3 | 42,428 | 40,451 | 4.9% |
| 3 | Toyota Corolla | 33,774 | 45,476 | -25.7% |
| 4 | Hyundai Elantra | 30,035 | 26,926 | 11.5% |
| 5 | Chevrolet Cobalt | 23,177 | 12,526 | 85.0% |
| 6 | Hyundai Accent | 23,701 | 23,701 | -6.2% |
| 7 | Ford Focus | 20,275 | 18,553 | 9.3% |
| 8 | Ford Fusion | 17,111 | 14,104 | 21.3% |
| 9 | Toyota Matrix | 16,399 | 18,259 | -10.2% |
| 10 | Nissan Versa | 14,405 | 17,646 | -18.4% |
Light Trucks
| | | | | |
| --- | --- | --- | --- | --- |
| | Vehicle | 2010 | 2009 | % gain/loss |
| 1 | Ford F-Series | 84,630 | 68,140 | 24.2% |
| 2 | Dodge Caravan | 46,979 | 32,996 | 42.4% |
| 3 | Dodge Ram | 44,969 | 26,234 | 71.4% |
| 4 | GMC Sierra | 37,603 | 31,880 | 18.0% |
| 5 | Ford Escape | 36,708 | 32,134 | 14.2% |
| 6 | Chevrolet Silverado | 34,660 | 30,928 | 12.1% |
| 7 | Hyundai Santa Fe | 24,276 | 20,968 | 15.8% |
| 8 | Honda CR-V | 22,136 | 15,640 | 41.5% |
| 9 | Toyota RAV4 | 20,088 | 21,642 | -7.2% |
| 10 | Dodge Journey | 19,772 | 11,916 | 65.9% |
Counterpoint: Keep the
foothold in GM
GM's rebirth and successful public offering are a sign of health, and of lessons to learn, for Canada's auto sector

Financial Post
Nov 22, 2010
By Ken Lewenza

The GM bailout helped preserve tens of thousands of auto and related jobs.
Thursday's initial public offering of shares in the new General Motors Co. was a roaring success in financial terms. The issue was oversubscribed, allowing the company to boost both the number of shares offered, and their price. And then the share price climbed another 4% in its first day of trading.

We learned long ago, however, that what's good for General Motors is not necessarily good for the whole country. So what does the IPO, and the resulting sell-off of a portion of government shares in the company, mean for taxpayers, for workers, and for Canada's economy? This is where we need to dig below the financial hype and focus on what ultimately matters: GM's real production, and the tens of thousands of Canadian jobs that directly and indirectly depend on this company.

The successful IPO will contribute to the continuing repair of GM's public reputation — not just with financiers, but with consumers. It is clear that GM's products (including Canadian-made successes like the Equinox, the Impala and the Camaro) are hitting a chord with journalists and car-buyers alike. The IPO further enhances public confidence that GM is here for the long term, and that can only help sales down the road.

Much commentary has focused on how quickly the governments that rescued GM will get their "money back." In Canada's case, the company has repaid $1.3-billion in loans to the federal and Ontario governments, who will also reap over $1-billion from the IPO. That's about one-quarter of their stake in last year's rescue.

However, the financial return to governments is already much better than that. First of all, the IPO has demonstrated that the governments' remaining shares have legitimate value. Following standard fair-value accounting procedures, both governments should book investment gains resulting from the IPO on their total shareholdings, not just on the shares they actually sold. Every investor knows you don't have to sell something in order to recognize its value.

On that basis, Canadian governments have won back about 80% of what they put into the company, counting the repaid loans, the shares sold last week, and the market value of their remaining shares. If GM shares appreciate another $10-$12 (which is almost certain, if North American vehicle sales continue to gradually recover), the governments will have recouped their investment. If shares go even higher, then governments make a profit.

But this does not even constitute the government's total fiscal net benefit. Remember, the goal of the rescue was to preserve 50,000 or more auto and related jobs (according to Finance Minister Jim Flaherty's own budgetary estimates). Those jobs were in jeopardy, at the gravest moment of the financial crisis. The fact that 50,000 Canadians continued to work and pay taxes, instead of collecting EI benefits, boosts the net fiscal position of the two governments by at least $2-billion per year. So in economic and social terms, more than just financial terms, the rescue was both necessary and successful.
Now that GM is getting back on its feet, governments should be in no rush to sell, for two reasons. First, flooding the market too quickly with government shares would drive down their resale value. But more importantly, there's a sound economic case for preserving a government equity share in the long run.

GM's presence in Canada was reinforced through last year's rescue effort, thanks to Ottawa's success in negotiating a "Canadian manufacturing footprint." Canadians put up a share of the rescue money proportional to GM's manufacturing activity here. But in return, GM committed to maintaining that proportional share of production moving forward. So long as Canadian plants remain productive and profitable (which they clearly are), this solidifies Canada's auto industry to an extent that hasn't prevailed since the Auto Pact.

Home governments hold long-term equity stakes in many other automakers, such as Lower Saxony's share of Volkswagen, or France's holdings in Renault. Japanese and Korean producers are similarly buttressed by long-term injections from national development banks and other public capital. These public stakes do not prevent those companies from being global in scope, and innovative and flexible in their operations. But they do keep these companies "grounded," protecting a home base that continues to serve as the core of their operations.

In Canada's case, this is especially important since there are no automakers headquartered here: We are 100% dependent on decisions made in foreign head offices. Maintaining a small but pivotal public ownership share in GM and Chrysler (whose Canadian operations are also vital) would help leverage and protect Canada's foothold.

Of course, free marketeers will howl about creeping socialism. They are the same naysayers who denounced the rescue effort in the first place, arguing that government should let GM and Chrysler collapse. In reality, government intervention not only saved both companies from extinction, it also laid the groundwork for a more stable (albeit smaller) Canadian automotive footprint moving forward. Let's learn from that lesson, and make sure we keep a fair share of this vital industry for decades to come.

Financial Post
— Ken Lewenza is national president of the Canadian Auto Workers union.


Read more: http://opinion.financialpost.com/2010/11/21/counterpoint-keep-the-foothold-in-gm/#ixzz15yGYDnHt
Canadian jury names Fiesta
'Best of the Best'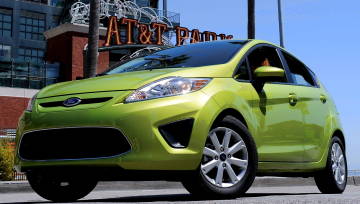 The Ford Fiesta's fuel efficiency, features, and 'fun to drive quotient' were enough to beat 11 other finalists
Globe & Mail
November 22, 2010
The Canadian Automotive Jury has named its choice for 2011 Best of the Best vehicle: the Ford Fiesta.
The jury, made of 10 Canadian auto journalists, includes Globe Drive contributors Jeremy Cato, Michael Vaughan and Petrina Gentile. This is the second year the group has given out its award; the 2010 winner was the Volkswagen Golf.
The group chose 11 new 2011 vehicles as the Best of the Best contenders; to qualify, vehicles must have been on sale in Canadian showrooms by Oct. 1, 2010. The previous year's winner is also included to create a field of 12 vehicles from which the jury members pick a winner.
The jury cited the Fiesta's availability as a sedan or hatchback, excellent fuel economy, "big car" features, and a high "fun to drive quotient that was tough to beat."
The finalists were:
Audi R8
BMW 5-Series
Buick Regal
Cadillac CTS
Ford Fiesta
Hyundai Sonata
Jeep Grand Cherokee
Kia Sportage
Mazda2
Mercedes-Benz E-Class
Volkswagen Jetta
Volkswagen Golf
For more information about the jury and its award, go to thecanadianautomotivejury.ca
Tom Bachs Passes Away
November 19, 2010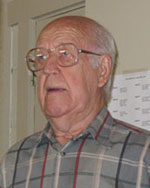 1921- 2010


We were saddened by the news of Tom Bach Passing away in his 89th year this weekend. Tom was a regular attendee at our Monthly Retiree meetings and a proud Ford/CAW member. He will be sadly missed.

Our condolences go out to his family.
Tom passed away Friday November 19, 2010 after a short illness at Brampton Civic Hospital. Friends may call at the Scott Funeral Home, 289 Main Street N., Brampton on Monday, November 22, 2010 at 12:30 p.m. Funeral services will be held in the Chapel at 1:30 p.m. Interment to follow at the Brampton Cemetery
Death Notice from The Star
BACHS, Talivaldis - Peacefully with his family by his side on November 19, 2010 in his 89th year, after a brief illness. Beloved father of Indra and husband Jim Stogdill. Cherished Opa of Nicholas and Natalie. Predeceased by his dear wife Rita, sister Erika and parents Karlis and Marija. Talis (known as Opa to many) will also be fondly remembered by the Roman, Stogdill and Dignan families. A special thanks to Indra's 'sisters' Cindy and Lorrie and the palliative care staff at Brampton Civic Hospital. Friends may call at the Scott Funeral Home, 289 Main Street N., Brampton on Monday, November 22, 2010 at 12:30 p.m. Funeral services will be held in the Chapel at 1:30 p.m. Interment to follow at the Brampton Cemetery. A book of condolences may be signed online at www.scott-brampton.ca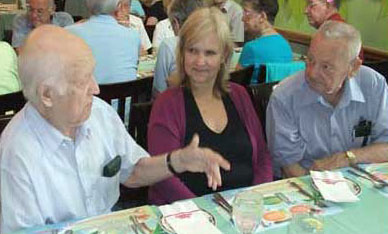 Tom Bachs with daughter Indra and
Konrad Wilski at The Mandarin June 2010

UAW's King optimistic
about Korean trade deal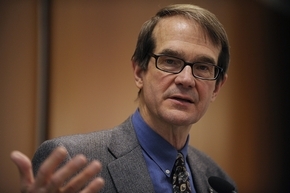 David Shepardson / Detroit News Washington Bureau
November 21, 2010

New York- United Auto Workers President Bob King said the union could support a free trade deal with South Korea if the administration wins changes to boost U.S. auto exports.
In an interview last week, King praised the Obama administration for taking the concerns of auto workers - and Ford Motor Co. and Chrysler Group LLC - into account during trade talks with South Korea.
The Obama administration didn't reach an agreement with Korea before the G20 summit, but talks will continue. The Bush administration signed the Free Trade Agreement in April 2007, but never submitted it to Congress for ratification.
"This is the first administration that really stood up for American workers and said, 'Hey, we want global trade but it's got to be on a fair basis' and we support that," King said in an interview at the New York Stock Exchange last week. "Had they made changes in the auto provisions of the agreement, we would have been supportive."
On. Nov. 11, Obama and South Korean President Lee Myung-Bak announced they had failed to reach a deal. Negotiators were working to end non-financial barriers to U.S. vehicle exports to Korea, focusing on whether Korea would agree to accept vehicles that passed U.S. emissions tests.
Ford and Chrysler have been pushing for changes to the agreement, noting that Korea exported 476,000 vehicles to the United States last year, while Korea imported about 7,000 U.S. vehicles.
Ford President and CEO Alan Mulally and Chrysler CEO Sergio Marchionne praised the administration in its efforts to do more for U.S. autos.
Obama has been pushing for a deal that would add provisions to guarantee the import of more U.S. vehicles by Korea.
"We believe that such an agreement, if done right, can be a win-win for our people," Obama said. "We need to make sure that over the next several weeks we are crossing all the t's, dotting all the i's, being able to make the case to both the Korean people and the United States population that this is good for both countries."
King met Nov. 12 with Vice President Joe Biden and the two talked trade and a number of other issues, King said. He praised the administration for close consultation with the union and automakers"They kept everybody in the loop. It was a great example of how you work together. They had (automakers) in the loop. They had labor, the unions in the loop," King said.
King said he thinks a deal can be reached with Korea. "I think there is a middle ground - whether there is the political support for (Korea) to be able to do it, for us to be able to do it I don't know."
King noted that the Obama administration wants to double exports over five years.
"Given the new priority the Obama administration has put on trade, I think we will be able to do trade deals that are fair to American workers, good for the environment and good for the country.'
King said the union supports expanding global trade.
"I am hopeful that working together that we can expand global trade, because that's important to our economy and to world peace, but it has to be done in a way that's fair to our membership," King said. "We're showing - with the new General Motors, with Ford, with Chrysler - we're showing that we can compete with anybody in the world. We've got the best quality products. We've got the highest productivity in our facilities. We working on continous improvement everyday."
But trade agreements must provide access, King said. "All we need is a level playing field."
Earlier this month, Rep. Sander Levin, D-Royal Oak, chairman of the House Ways And Means Committee and Rep. Dave Camp, R-Midland - who will take the chairmanship in January, said the Korea deal must include concrete actions to boost U.S. exports.
"Further negotiations will succeed only if South Korea adopts concrete steps to open its market to U.S. exports," they said. "While there are other unresolved issues, nowhere is this more evident than in the dangerously lopsided trade in automotive vehicles." In an email, Duk-soo Han, the Korean ambassador to the United States, remained confident a deal will be reached, saying "we are approaching the finish line." Korea argues the market isn't closed to U.S. exports and notes that European and Japanese imports top 60,000 vehicles annually, and that General Motors Co. owns Korea's fourth largest automaker, GM Daewoo.
Most U.S. businesses are eager for a deal.
U.S. Chamber of Commerce president Thomas J. Donohue noted a similar Korea free trade agreement is about to take effect with the European Union.
"Time is of the essence. American jobs are on the line. Since South Korea will soon implement a similar arrangement with the EU, American workers stand to lose 340,000 jobs without this agreement."
Unions Yield on Two-Tier Wage Scales to Preserve Jobs
By LOUIS UCHITELLE
New York Times
November 20, 2010
MILWAUKEE — Organized labor appears to be losing an important battle in the Great Recession
Even at manufacturing companies that are profitable, union workers are reluctantly agreeing to tiered contracts that create two levels of pay.
In years past, two-tiered systems were used to drive down costs in hard times, but mainly at companies already in trouble. And those arrangements, at the insistence of the unions, were designed, in most cases, to expire in a few years.
Now, the managers of some marquee companies are aiming to make this concession permanent. If they are successful, their contracts could become blueprints for other companies in other cities, extending a wage system that would be a startling retreat for labor.
Though union officials said they could not readily supply data on the practice, managers have been trying to achieve this for 30 years, with limited results. The recent auto crisis brought a two-tier system to General Motors and Chrysler. Delphi, the big parts maker, also has one now. Caterpillar, back in 2006, signed such a contract with the United Automobile Workers.
The arrangement was a fairly common means of shrinking labor costs in the recession of the early 1980s. At the end of the contracts, however, wages generally snapped back up to a single tier. At G.M., Chrysler, Delphi and Caterpillar, the wages will not be snapping back.
Nor will that happen for workers at three big manufacturers here in southeastern Wisconsin — where 15 percent of the work force is in manufacturing, a bigger proportion than any other state. These employers — Harley-Davidson, Mercury Marine and Kohler — have all but succeeded in the last year or so in erecting two-tier systems that could last well into a recovery.
"This is absolutely a surrender for labor," said Mike Masik Sr., the union leader at Harley-Davidson, the motorcycle maker, not even trying to paper over the defeat. His union recently accepted a new contract that freezes wages for existing workers for most of its seven years, lowers pay for new hires, dilutes benefits and brings temporary workers to the assembly line at even lower pay and no benefits whenever there is a rise in demand for Harley's roaring bikes.
When the proposal was put to a vote recently, Harley's blue-collar employees, most of whom belong to the powerful United Steelworkers, approved it by a decisive 53 percent to 47 percent.
Just up the highway, Mercury Marine, which makes outboard motors and marine engines, has a similar agreement with its factory workers. And the Kohler Company, another manufacturing giant in southeastern Wisconsin, famed for its gleaming bathroom fixtures, is negotiating a contract using Harley's pact as a template and, so far, getting much of its way.
"The simple economic fact is that we overproduced and now we have to burn off the excess," Matthew S. Levatich, president and chief operating officer of Harley-Davidson, said in an interview, speaking in effect for all three manufacturers. "You could say," he added, "that the new contract is a recognition of this truth on the part of our workers."
Nowhere else in the country has quite so tough a contract emerged at companies that are profitable, the A.F.L.-C.I.O. says.
"Management clearly has the upper hand in negotiations because of the employment situation," Milwaukee's mayor, Tom Barrett, said.
Mr. Barrett ran as the Democratic candidate for governor in the Nov. 2 election, losing to Scott Walker, a Republican in a state that usually votes Democratic. In interviews, several blue-collar workers said they had voted Democratic in 2008 and switched to Republican this time — mimicking the blue-collar political shift throughout the Midwest — because the Obama administration, in their view, had failed so far to help them.
The breakthrough labor agreements reflect this antipathy. They capitalize on a particularly difficult set of circumstances for blue-collar workers. In response to falling demand, the big manufacturers here have cut production and laid off thousands of employees. Many people lost jobs that had paid $22 an hour or more. Few can get work that pays as well, if they can get steady work at all, given an unemployment rate of nearly 8 percent in the area. That makes holding a job a higher priority than holding the line on pay and benefits, much less pushing for improvements, Mr. Masik said.
Increasing the pressure, Harley-Davidson and Mercury Marine, a unit of the Brunswick Corporation, publicly declared that they would move factory operations to lower-cost American cities — Stillwater, Okla., for example, or Kansas City, Mo. — if the unions failed to accept the concessions set forth in remarkably similar contracts. One provision denies laid-off or furloughed workers their old pay if they are called back; they must return as second-tier employees, earning $5 to $15 an hour less.
Mercury Marine's nearly 900 hourly workers voted last fall to reject such terms, but a few days later, they voted again and accepted them. They reversed course after the company announced that its headquarters factory, in nearby Fond du Lac, would be closed and operations consolidated in Stillwater. The Stillwater factory is now being closed instead.

Kohler officials have stopped just short of saying that they, too, will go elsewhere. They declare that if their proposals are not accepted, then "it would be very difficult and challenging for us to sustain manufacturing operations" in Sheboygan County, including those in the town of Kohler, 50 miles north of here, named for the family that founded and still dominates the company.
The alternative for the workers is to strike, thus challenging the companies in their stated determination to relocate — in effect, calling their bluff. The International Association of Machinists at Mercury Marine and the United Steelworkers at Harley-Davidson declined to take that risk, and so has the U.A.W. at Kohler, so far.
The workers themselves are convinced, their union leaders say, that the companies are prepared to move factories from the Milwaukee area, where all three came to life decades ago.
"The company stuck to its agenda," Mr. Masik said of the Harley negotiations, his voice rising, "and we ended up accepting their agenda."
Harley-Davidson actually has two very similar new contracts, one with the Machinists, who represent workers at an assembly plant in York, Pa.; the other with the Steelworkers at an engine-and-transmission factory in Greater Milwaukee. The York agreement, ratified last year and now in effect, has shrunk the core work force there by more than half, to nearly 800 full-timers, while adding 300 "casual" employees, who are union members without benefits.
The Milwaukee agreement, recently ratified, will shrink the full-time payroll to 900 from 1,250 today and more than 1,600 before the recession. Up to 250 "casuals," as in York, will be used to handle surges in demand for Harley bikes. While hourly pay under the current contract averages $31 an hour, that drops to $25 for the second tier, which becomes the only tier once all the veterans have left or retired. Casuals, in contrast, get $18.50 an hour.
The new Milwaukee contract kicks in when the current agreement expires on March 31, 2012. The union balked at negotiating so far in advance, Mr. Masik said, but conceded after the company insisted it would otherwise use the intervening months to prepare to move operations elsewhere, perhaps Kansas City. To guarantee support, Harley also incorporated into the contract $12,000 bonuses for its steelworkers, including those laid off.
Harley's president said the recession left no choice but to reorganize. Motorcycle sales are down 40 percent from their peak in 2006, Mr. Levatich said. Cutting the core staff allows Harley to slow the line during the winter months of lean demand and add "casuals" when demand picks up in the spring and summer.
"What we are doing is not mean-spirited," Mr. Levatich insisted. "We have to retool if we want to survive. We should have started doing this, in small steps, 20 years ago."


Ford to reduce its stake in Mazda
Alisa Priddle / The Detroit News
November 20, 2010
Los Angeles- Ford Motor Co. confirmed yesterday that it is selling more of its stake in Mazda Motor Corp.
Ford's stake in Mazda will be reduced to 3.5 percent from the current 11 percent when the transaction was completed Friday, Ford said in a filing with the Securities Exchange Commission.
The Dearborn-based automaker said the move provides the freedom needed to grow in emerging markets, such as China where Ford is working to grow its manufacturing presence and sales.
Ford had a 33.4 percent stake in Mazda until late 2008 when financial distress led to a selloff down to 13 percent. Ford lost $14.8 billion in 2008 and approached the government about aid but declined a bailout. General Motors and Chrysler accepted aid and had brief stints in bankruptcy.
Ford has since roared back, earning $1.7 billion in the third quarter.
Friday's share sale is worth about $370 million.
While the stake in Mazda is smaller, Ford said it expects to remain one of Mazda's largest shareholders and the two will continue to work together.
The two automakers have engineered vehicles together that have been successes for both, including the Ford Fusion and Mazda 6 as well as the Mazda 2 and Ford Fiesta.
The Mazda 6 is built in the same Flat Rock assembly plant as the Ford Mustang, and the two have joint ventures to make cars in Thailand and China.
In a statement, the automakers said they will no longer jointly develop vehicles but technology sharing will continue.
The automakers did not disclose potential buyers.
On Wednesday, Mazda unveiled a new Mazda 5 at the LA Auto Show as well as a concept to show its future design direction.
GM's rebirth sparks investor frenzy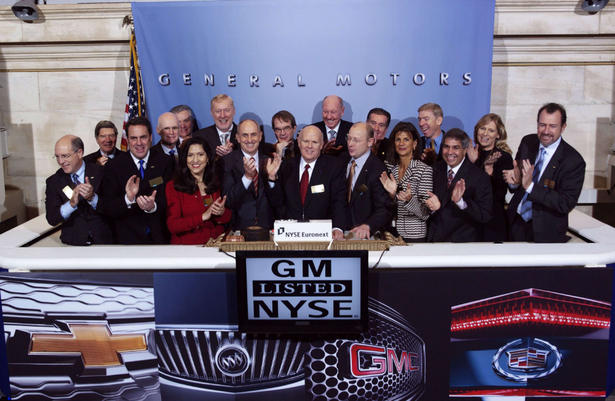 Tony Van Alphen - Toronto Star
November 19, 2010

General Motors began a new life as a public company on Thursday with a share offering that exceeded expectations and raised hopes its Canadian and U.S. taxpayer owners would eventually recoup their investments.
In one of the biggest initial public stock offerings in North American corporate history, GM is poised to raise between $15.8 billion and $23 billion (U.S.) for key shareholders including the federal, Ontario and U.S. governments who will still control the iconic automaker.
The U.S. and Canadian governments, who are reducing their holdings from 72.4 per cent to about 46.3 per cent, will reap at least $15.6 billion (U.S) from the offering. The governments could gain billions more from the sale of preferred shares or if brokers sold more than the allotted number of shares.
Meanwhile, the United Auto Workers' retiree health-care trust, which holds almost 20 per cent of GM, was to sell millions of shares and reduce its stake to less than 14 per cent.
GM said late in the day that in addition to the three governments, hedge and mutual funds are now among the company's larger shareholders.
The three governments bailed out teetering GM with about $50 billion (U.S.) in financial during 2008 and 2009 as industry sales crashed in the biggest economic downturn since the Great Depression.
Detroit-based GM, which spent a brief period under bankruptcy court protection in the U.S. last year, had originally planned an offer between $26 and $29 a share but raised it to $33 during the last week in view of strong interest by institutional investors.
But the shares shot higher in early trading and almost hit $36 before falling back to $34.01 at the close of action on the Toronto exchanges.
U.S. president Barrack Obama said the investor interest and GM's improving prospects show taxpayers are on track to make a profit on his government's $40-billion bailout of the auto company.
"American taxpayers are now positioned to recover more than my administration invested in GM," Obama told reporters at the White House.
In Ottawa, Finance Minister Jim Flaherty said the aid was critical in saving thousands of jobs and helping the economic recovery.
"This was a very difficult decision to make, but it was necessary in order to avoid the significant harm that would have been done to the company's employees, their families and their communities," Flaherty added in a statement.
The three governments had faced some public criticism and opposition from special interest groups about the aid packages and the idea of rescuing specific companies. The governments also provided billions of dollars in aid to Chrysler in Canada and the U.S.
However the governments argued that no aid would have triggered the immediate loss of more than a million jobs and deepened the recession.
The Canadian governments' strategy in keeping more of its stake on a percentage basis than the U.S. suggests that it hopes to make bigger gains later on during GM's recovery. They must gradually sell off their interests within eight years.
Ken Lewenza, president of the Canadian Auto Workers which represents most employees at GM, also warned against a quick sell-off because of a continuing comeback by the company.
"The best choice for taxpayers and Canadian workers would be for government to retain a significant portion of its shares, to help ensure that the company maintains its Canadian manufacturing footprint and preserves Canadian jobs," he said.
GM of Canada president Kevin Williams said in an interview the offering shows public confidence in the company that has shrunk dramatically.
"It's exciting and gives us confidence," Williams said about the market reaction. "But we're not declaring victory."
The company now employs about 9,000 at operations in Oshawa, Ingersoll and St. Catharines. In 1985, GM had a workforce of about 48,000 with plants in more than half a dozen cities in Ontario and Quebec.
In the last year, GM has also eliminated four brands, including Pontiac and Saturn, and overall sales have fallen. But the company has noted that business for its remaining brands, Chevrolet, Buick, GMC and Cadillac, are bouncing back.
Williams added the company has already rehired most laid off workers and it is recruiting another 300 by the end of the year.
"General Motors is absolutely indebted to the people of Canada and the Canadian governments for the support they have given us," he said about the huge aid packages. "We have a mandate to ensure that this is a company that Canadians can be proud of."
GM director Carol Stephenson, dean of the Richard Ivey School of Business at the University of Western Ontario, said the company's restructuring has been impressive, particularly the execution of changes in operations and management.
"I don't think anyone is saying 'happy days are here again' just yet,'" added Stephenson who bought her maximum employee allotment of 800 shares. "We're staying focused and we must be rigorous."
CAW CONTACT
Volume 40, No. 40
November 19, 2010
CAW President Urges Canadian Government to Keep Share of GM
While calling the General Motors IPO "a good-news story" for the company and the whole auto industry, CAW President Ken Lewenza is cautioning against the quick sell-off of the company's shares by the federal and Ontario governments.
"This is an important demonstration that GM is continuing to regain its stability both in Canada and the United States," said Lewenza. "But government should not be in any rush to sell off its shares."
Lewenza said that maintaining shares in General Motors could be financially lucrative for the government over the long term as the company continues its comeback and its share price rises.
"The best choice for taxpayers and Canadian workers would be for government to retain a significant portion of its shares, to help ensure that the company maintains its Canadian manufacturing footprint and preserves Canadian jobs."
Lewenza said General Motors' turnaround further proves the importance of government intervention when key industries, like the auto industry, falter due to free-market problems such as the credit freeze and the financial crisis of 2008-2009.
"Without crucial government support, we would have lost more than 9,000 jobs at GM and tens of thousands more auto parts and spin-off jobs. Government did the right thing in stepping in to preserve these jobs, especially as hundreds of thousands of Canadians were being thrown out of work during the recession. Government assistance averted what could have been a disaster in several regions of the country, and helped preserve the government's own tax base. In the end this will be a good deal for workers, for the economy, and for taxpayers."
End Violence Against Women: December 6
On December 6, CAW members across the country will organize memorials, forums and events to commemorate the 14 women who were murdered at L'École Polytechnique in Montreal in 1989. The day, marked as the National Day of Remembrance and Action on Violence against Women, provides an opening for all citizens and activists to challenge the issue of gender-based violence in Canada.
In a letter to CAW local union presidents as well as women's and human rights committees, Julie White, CAW Director of Women's Programs, said that this horrific event changed how Canadians confronted the issue of male violence against women. It also propelled the political mobilization of women within unions and across communities to demand societal change.
In 2009, 49 women were killed by their partner or ex-partner in Canada, four more than in 2008.
"Eradicating violence against women lies in a systemic plan that includes well-funded support and counseling services for women. It includes a justice system that champions their rights rather than turning them once again into victims. It includes access to affordable housing, living wages and a national child care program. It also means access to unemployment benefits and decent pensions, and it means a national campaign aimed at ending violence against women," said White, who also noted that an impending federal election provides another opportunity to put gender-based violence on the political agenda.
To recognize the 21st anniversary of this event, the CAW has produced new commemorative buttons that are available to members through their local unions. Commemorative bookmarks are also available. To fill out an order for the buttons and bookmarks, contact women@caw.ca.
Local unions planning to organize events that commemorate December 6 are encouraged to send photos to cawcomm@caw.ca
Fighting Precarious Work: CAW Local 414
CAW members in the retail sector examined ways to fight against the rising tide of precarious work that continues to ravage working conditions in what is now Canada's largest employment sector.
Twenty-four CAW Local 414 activists as well as local union and workplace leaders participated in the union's newly designed workshop on precarious work, as part of the local union's annual education conference held in Toronto on November 8-9.
The workshop, considered a key component of the union's ongoing precarious work awareness campaign, examined the increasingly dominate role that temp agency, part-time, contract and other forms of non-standard work has played in Canada over the past decades. It analyzed the impact these new employment relationships have had on workers, drew on the direct experiences of participants and established a foundation for fighting back against growing workplace insecurity and instability.
CAW Local 414 represents 13,000 workers in the Ontario supermarket and pharmacy industry as well as in the broader retail sector, many of whom have felt the impacts of precarious work directly, through chronic low-pay, unstable work hours, and few full-time job opportunities – all of which have become hallmarks of employment in the sector.
Local 414 President Christine Connor said retail workers are among the victims of this new employment model – championed by employers such as Wal-Mart – as large retail corporations continue to put the squeeze on vulnerable workers to drive down costs and increase profits.
"Few understand the impacts of workplace insecurity and instability more than retail workers," Connor said. "It's time we start pushing back against these destructive workplace trends that have plagued this sector for decades. We can no longer accept the logic that retail workers should expect to earn poverty-level wages, have no control over their working hours and have no access to basic workplace benefits. Education is an excellent place to start."
Local 414 is the first local union in the CAW to have held the new precarious work workshop since the union passed its landmark Fighting for Good Jobs paper during the CAW-TCA Joint Council meetings in August.
Among other resolutions unanimously endorsed by delegates, the paper called for a precarious work workshop to be developed and made accessible to members across the country.
For more information on the CAW's precarious work workshop contact Annie Labaj, CAW International Department Director at annie.labaj@caw.ca
Lewenza Slams Claims Free Trade Benefits Canada's Auto Industry
Claims by International Trade Minister Peter Van Loan that Canada's auto industry has benefitted from two decades of free trade are "indefensible," CAW President Ken Lewenza says.
Lewenza said wrong headed comments about free trade benefitting Canada's auto industry were an attempt by Van Loan to defend the Harper government's decision to pursue a free trade agreement with the European Union
In a five-page November 10 letter, Lewenza takes Van Loan to task about comments made in newspapers October 28 and 29 about the issue.
Lewenza said it is offensive to hear a senior economic minister claim the auto industry has done well after the past years of unprecedented restructuring and turmoil in which workers throughout the industry experienced "incredible pain, dislocation, and fear."
"Your comments are disrespectful of the suffering that has been experienced in tens of thousands of Canadian households, as autoworkers grappled with job loss, plant closure, lost pensions and benefits, and seemingly permanent insecurity," Lewenza said.
In 1994 when the NAFTA came into force Canadian automotive employment in the assembly and parts sectors was 128,742, according to Statistics Canada. In 2009, after 15 years of NAFTA, automotive employment had dropped to 96,810, a decline of about one in every four Canadian auto jobs.
Lewenza urged the Harper government to fundamentally reconsider its faith that more free trade agreements will improve our trade performance and economic well-being.
"Your claim that Canada's auto industry has benefitted during the past two decades of free trade is indefensible. Our industry, and the men and women who do the work in it, are still suffering from immense uncertainty and hardship."
To read the complete letter from Lewenza to Van Loan visit: http://www.caw.ca/en/9633.htm
Buzz Hargrove Youth Training Centre Opens
The Buzz Hargrove Youth Training Centre officially opened its doors on October 27, as residents and guests bestowed their blessings and thanks on Eva's Initiatives newest facility for at-risk youth.
The centre was made possible through funds raised at the Buzz Hargrove Tribute Dinner in June 2008, including a contribution of $300,000 by the CAW.
The Buzz Hargrove Centre is located in downtown Toronto and joins the existing Eva's Phoenix and Print Shop buildings. The new training centre houses a number of modern classrooms, a computer room, an art centre and a clothing shop where residents can pick up gently used clothing items for job interviews and internships.
"We are a union that believes that our responsibility is at the bargaining table for our members, to advance the causes of our members," said CAW President Ken Lewenza, who spoke at the grand opening. "But we also want to bring that success to our communities and the country in which we live as well as internationally. Eva's Initiatives is an example of our commitment to social justice, our commitment to social unionism."
Former CAW National President Buzz Hargrove commended the work of Eva's Initiatives and thanked the many donors whose generosity contributed to the building of the centre. "The work never ends and there are a lot of young people out there today that will rely on this centre," said Hargrove. "It would be a crime to have the training centre here and not enough money to be able to accommodate a full allotment of young people off the street."
The CAW first began supporting Eva's Phoenix in 1999 as part of its Millennium Fund, a $1 million fund set up to fight youth homelessness. The CAW Social Justice Fund donated $325,000 for the initial transformation of an old fire department repair depot donated by the City of Toronto into a housing and training facility and has been supporting Eva's Initiatives ever since. For more information on Eva's Initiatives, please visit: http://www.evasinitiatives.com/index.php
IMF's Automotive Working Group Tackles Precarious Work Problem
At a meeting of the Automotive Working Group of the International Metalworkers' Federation in Detroit, hosted by the UAW, delegates debated issues of international capital and trade, particularly as it related to a possible free trade agreement between Korea and the United States.
The event also marked an important shift for the UAW, who committed to greater participation in the global workers' federation.
Delegates from 13 auto manufacturing countries, including delegates from the CAW, passed a resolution calling for an end to precarious work at a meeting November 8 to 9.
"Employers claim that they need the flexibility that comes with the use of non-standard work arrange-ments, but workers and society as a whole pay a tremendous price for the precarious work created by such arrangements. Precarious work means work without security in the broadest sense. Precarious workers are often denied union representation, decent wages, job security, stable hours and benefits," the resolution states.
Members of the IMF's Automotive Working Group committed to end precarious work through all available means including enforcing and strengthening collective bargaining agreements and by organizing to build union density. They also committed to hold elected officials accountable for ensuring all workers are provided fair pay, decent wages, and equal treatment.
CAW President Ken Lewenza, CAW Local 707 President Gary Beck, Local 222 President Chris Buckley, Local 444 President Rick Laporte and assistant to the national president Bob Chernecki attended the meeting. Lewenza stressed that precarious work is a growing concern among workers in all economic sectors including the automotive industry.
"We must raise awareness of this problem, which undermines fair pay and decent jobs for all workers," Lewenza said.
Making History: A Visual Record of the CAW's First 25 Years
In celebration of the CAW's 25th anniversary, the union has published a book of historic photographs that highlight key moments in CAW history.
Making History: A Visual Record of the CAW's First 25 Years, features 166 pages of photos, interviews with CAW leadership, an introductory essay by CAW President Ken Lewenza and a foreword by Council of Canadians National Chairperson Maude Barlow. It was officially released during the CAW's 2010 Joint Council in Montreal, Quebec.
The book was compiled and edited by photographer Vince Pietropaolo, who, along with former CAW Communications Director Jim Paré, searched the union's photo archives, visited local union offices and contacted individual photographers. Two hundred photographs were selected for the book taken by 50 photographers, many of them by local union photographers.
To purchase a copy of the book contact the CAW communications department at cawcomm@caw.ca.
Copies are $40 for members (plus shipping).
Copies are $40 for non-members (plus taxes and shipping) .
CAW Connected
Ever wish you could get up-to-the minute campaign information, leaflets and links to resources sent right to your inbox? Well… have you heard of CAW Connected?
CAW Connected is an exciting new communication system which allows activists right across the country to keep in touch with current campaigns and important issues in the union and find out how to get involved. It's the first of it's kind of any union in the country!
After you sign up, you'll hear from us once or twice a month with the latest information on campaigns and how you can get involved.
The success of CAW Connected depends on you! So sign up today! Visit: www.caw.ca/connected
Facts on Health Care Spending in Canada
Below are some facts on health care spending in Canada that were recently released by the Canadian Institute for Health Information:
- health care spending per person is expected to increase by 1.4% in 2010, the lowest annual growth rate seen in 13 years;
- health care spending is expected to reach 11.7% of the gross domestic product (GDP) in 2010, a decline from the estimated share of 11.9% in 2009;
- the share of health care spending spent on Canadian seniors has not changed significantly over the past decade - from 43.6% in 1998 to 43.8% in 2008;
- health care spending has, as a share of total program spending, grown across Canada between 2000 and 2004, but it has remained stable on average for the past four years;
- although health care spending has been rising for the past ten years, the share of government budgets devoted to health care has stabilized overall, though the situation may vary by province;
- for the past two decades, there has been an increase in the share of spending on drugs and a decrease in the share of spending on hospitals;
- for the fourth year in a row, growth in physician spending has outpaced growth in hospital and drug spending.
For more information visit the Canadian Institute for Health Information at http://secure.cihi.ca/


Ford engineer pleads guilty
to stealing trade secrets
Robert Snell / The Detroit News
November 18, 2010

Detroit— A former Ford Motor Co. product engineer from Beijing pleaded guilty today in federal court to two counts of stealing trade secrets, which he peddled to Chinese firms.
Xiang Dong Yu, 49, was accused of stealing more than $50 million worth of Ford Motor Co. engineering plans.
In a plea deal with federal prosecutors, Yu faces up to 78 months in prison and a $150,000 fine. Yu, who is in federal custody, also will be deported following his prison term.
Sentencing is set for Feb. 23.
"We will vigilantly protect the intellectual property of our U.S. automakers, who invest millions of dollars and decades of time in research and development to compete in a global economy," U.S. Attorney Barbara McQuade said. "Those who do not play by the rules will be brought to justice."
Yu traveled to Shenzhen, China, in December 2006 and later e-mailed his Ford supervisor, telling him he was leaving the automaker after a 10-year career. But he took with him computerized copies of about 4,000 pages of confidential documents, according to prosecutors.
He eventually was hired by Beijing Automotive Company, a direct competitor of Ford. When he traveled back to the United States in October 2009, he was arrested on a warrant that had been issued based on a federal indictment.
When the FBI searched his work laptop computer, agents found 41 Ford documents.
Ford's fast turnover rate leads to higher transaction prices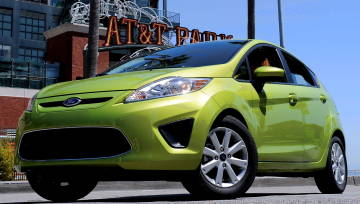 David Bailey, Kevin Krolicki and Deepa Seetharaman
November 17, 2010
DETROIT — Reuters
Ford Motor Co aims to introduce new versions of its vehicles every three to four years, a faster turnover than competitors that has already led to higher transaction prices, the auto maker's head of product development said Monday.
Ford also plans to cut vehicle weight across its lineup with targets ranging from 200 pounds in small vehicles to 700 pounds in its largest vehicles to meet increasingly stringent fuel-economy standards, Ford global product development chief Derrick Kuzak told Reuters Global Autos Summit.
"When we looked at what drives revenue and share, one of the highest correlates was average age of your showroom," Kuzak said at the summit in Detroit.
The average age of vehicles in Ford dealer showrooms worldwide is among the youngest if not the youngest compared with global competitors such as Volkswagen and Toyota, he said.
"We were selling at a discount versus some of the volume competitors so part of our strategy was to reduce that discount and to do that through value to customers," Kuzak said.
Ford has seen sharp increases in average transaction prices with the introduction of new versions of its Taurus full-size sedan and the Fiesta small car that went on sale this year in the United States.
The average transaction price on a Fiesta has overtaken all similarly sized cars such as the Toyota Yaris and Honda Fit and in many instances has been competitive with vehicles one size larger, Kuzak said.
The Toyota Corolla and Honda Civic dominate the compact car segment in the United States, one step up from the Fiesta.
Ford hopes for similar success on transaction prices with a new version of its Focus compact car planned to reach U.S. and European markets in late 2010 or early 2011.
The weight reduction effort, part of a larger program under way for several years, will begin to work its way through the vehicle lineup from 2013 and beyond, Kuzak said.
Weight reduction is one of several areas Ford has focused on to improve fuel economy across its lineup. Lighter vehicles allow Ford to use smaller turbocharged engines under its EcoBoost technology, Kuzak said.
It also is expected to generate some proprietary technology, Kuzak said, noting that Ford's work on adopting turbocharger technology for its EcoBoost program has led to more than 125 patents.
"We have conducted a large number of workshops with our suppliers around weight reduction over the past six months, engaging them in that process also," he said. "We will continue to do that because they have a lot of great ideas not just on features and technology, but also on improving weight."
Ford revs to $17 amid interest in auto stocks, 'product momentum'
Staff and wire reports
Det News - Nov 16, 2010
The spotlight will be on General Motors' stock this week as it returns to public trading on the New York Stock Exchange, but its cross-town rival, Ford Motor Co., is having its own rally.

Ford's stock closed at $17 Monday, up 4.29 percent, after climbing as high as $17.41 during the day. It was the highest close for Ford since Jan. 4, 2009.
The automaker's stock has risen 70 percent this year, including a 39 percent jump since Oct. 1.
GM's initial public stock offering this week has generated investor interest in autos, said Joseph Phillippi, president of AutoTrends Consulting Inc. in Short Hills, N.J.
"People are refocusing on the auto industry because of the GM IPO," he said. "Ford is putting together a real terrific track record. The numbers are going to continue to get better because they have good product momentum."
Ford earned $6.37 billion in the first nine months of the year, the most since 1998. New models, such as the Ford Fiesta and redesigned Taurus, have helped drive Ford's U.S. sales up 21 percent this year, almost twice the market's gain of 11 percent.
U.S. retail sales rose 1.2 percent last month, exceeding the highest forecast among economists surveyed by Bloomberg News, according to data from the Commerce Department issued Monday in Washington.
A 5 percent gain among auto dealers led the rise as U.S. light vehicle sales reached a 12.3 million annual selling rate, the highest of the year.


GM bailout could prove one
of Harper's wisest moves
Bruce Anderson - Globe & Mail
November 15, 2010
During the last election campaign, in an interview with the CBC's Peter Mansbridge, Stephen Harper suggested plummeting stock markets meant there were "some great buying opportunities." He was widely rebuked for seeming indifferent to the despair that beset those watching their life savings melt away day after day.
Over the ensuing months, the Harper government pumped money into a wide variety of priming and stabilizing initiatives, to the chagrin of ardent free enterprisers and without much apparent appreciation from middle-of-the-road and left-of-centre Canadians.
One of the controversial choices Ottawa made was to join with the Obama administration in taking over the bankrupt General Motors. At the time, many observers felt this was little more than a stop gap, a way to push the painful, inevitable final chapter out by a few years – and a potential waste of tax dollars.
Now comes word that GM, which had been losing billions every year for years, and burned through another $30-billion in 2008 alone, made $2-billion dollars last quarter.
The company is about to issue shares, which look as though they will be snapped up by eager investors. Even if governments never recoup all the money they used to help the company restructure, they will have a better payday than many imagined.
There are lots of reasons for the turnaround in GM's fortunes, starting with the fact bankruptcy allowed the company to walk away from crushing debts and "legacy costs." But Americans are also now more drawn to buying an American car than they used to be. Over the last two years, there has been a nine-point rise (to 41 per cent) in the number who say they look for an American car first, and a virtually identical drop in the number of people who say they just look for the best deal. (This sentiment likely benefits Ford, which persevered without government investment, more than GM, as many Americans remain unhappy with the Obama administration's decision. But GM is likely getting some benefit from this economic nationalism too.)
This upcoming IPO will write another interesting chapter in this story, for Canada's government as well as Washington. Ottawa and Queen's Park will continue to own significant stakes in the company, and will be selling their remaining shares over the ensuing years.
If the uptick for North American cars continues, here's a great irony: one of the most successful economic choices Stephen Harper has made was one he probably least expected he would ever consider.


For Freedom 55 actor
it's Freedom 85
Allison Grffiths - Toronto Star
November 15, 2010
Whenever I hear or see a reference to the old Freedom 55 commercials — you know the ones with a vigorous, good-looking guy on a sailboat extolling the virtues of retiring at 55 — I think of my friend Barry Flatman, one of the actors in those commercials.
The Victoria, B.C., native, who just turned 60, has had a long, illustrious career as a Canadian actor in film and television. Flatman has made an excellent income over that period, which would have put him into position to have actually retired at 55, if he'd wished.
However, in recent years he's had a couple of setbacks, none of which could have been prevented or predicted. The big one was cancer, which struck, ironically, when he was 55. It kept him sidelined for more than a year. "In the months after the cancer was diagnosed, I had $100,000 of work lined up," he laments. "I couldn't do any of it."
Even worse, it was cancer of the tongue — a career death blow for an actor.
"After they took out a big chunk of my tongue I couldn't talk," he explains. "Even if I beat the cancer I wondered if I could learn to speak well enough to ever act again.
Another series of blows soon followed. The aftermath of the 2003 SARS epidemic in Toronto, a rising Canadian dollar and the recent financial crisis sucked the life out of the Canadian-based film and television business.
Flatman would probably have been smart to consider another career. But the actor in him wouldn't let go. And that meant facing some serious financial changes. He cashed in his investments and drew on his savings until both were gone. He sold his house and rented, though he had been a homeowner most of his adult life.
In the days of fat and frequent royalty cheques, Flatman enjoyed travel, good cigars and excellent wine. He loved to give his friends expensive gifts. I often wear, as do my husband and two daughters, the gorgeous silver and amber rings he bought for us at the Royal Ontario Museum. But a new and necessary dedication to thrift forced him to re-think his lifestyle.
Flatman made a career shift, rather than a complete change. He went back to where he started — the stage. Leading roles in the theatrical versions of Irving Berlin's White Christmas and the critically acclaimed Stuff Happens kept him going through 2008 and 2009 — a bad period for television and film production in Canada.
The good news is that Flatman has made it past the critical five-year, cancer-free marker. Recent roles in an eight-hour mini-series, The Kennedys and a yet-to-be-titled comedy by the Belleville brothers, have re-united him with film and television and enhanced his cash flow.
But he's in no position to retire.
"Freedom 55!" he snorts when the old commercial is mentioned, "Hah! It's more like Freedom 85 for me."
What brought Barry Flatman's experience to mind was Tim Stobbs's excellent October Moneyville.ca series, "Freedom 45: How I plan to retire in 13 years." (Go to Moneyville.ca and search Freedom 45.)
Whether you think Stobbs's goal is fanciful or not, what he is espousing for himself and family over the next 13 years is just plain old, common sense thrift. But more to the point, those virtues of our grandparents days are the very ones that will help you survive when financial s*!? happens.
As Barry Flatman discovered, the s*!? most definitely happens. Because of his experience with cancer and the financial blows that followed, Flatman is trying to help others like him as president of the Actors' Fund of Canada. "It looks after actors who have been blindsided," he explains.
Flatman made a dramatic (pun intended) shift from high living, underscored by largesse dispensed to his friends and family, to a far more frugal lifestyle. He's still the same guy with all the same friends, just a bit more careful with his money and content to find freedom at 85 rather than 55.
"Actors never really retire, anyway," he says with a laugh.
Businessperson of the year? The readers say Ford's Alan Mulally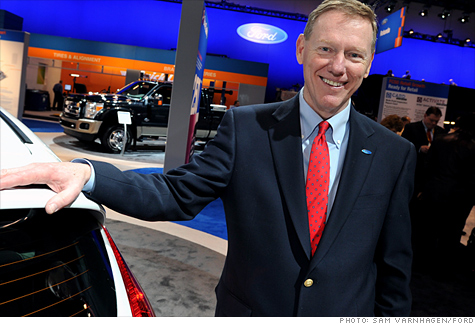 November 14, 2010
FORTUNE -- The readers have made their choice in our Businessperson of the Year competition, and after a month of rabid online voting, they've given the crown to Alan Mulally, CEO of Ford.
Over the five weeks of the competition, there were a handful of bracket busters. Ratan Tata of the Tata Group overcame Ev Williams of Twitter. Jeff Bezos of Amazon (AMZN, Fortune 500) was knocked off by Ellen Kullman, CEO of DuPont (DD, Fortune 500). But Mulally may have had the hardest road, squaring off against Facebook's Mark Zuckerberg in the first round.
Voters went on to choose the Ford leader over Wal Mart (WMT, Fortune 500) CEO Mike Duke, Kullman, and Berkshire's (BRKA, Fortune 500) Warren Buffet to make the final. And while the climb was tough, the ultimate match was a blowout: Mulally took home 94% of the vote against Apple (AAPL, Fortune 500) titan Steve Jobs. (To see the full brackets, click here. The Reader's Choice competition is just one component of what Fortune is using to decide who will earn the Businessperson of the Year title, to be announced Nov. 18th.)
Alan Mulally has had quite a year. After the company lost $14.6 billion in 2008 and hit an all-time low stock price of $1.80, Mulally, who became CEO in 2006, built the car giant up again, and today the stock hovers at around $16.
Among the auto industry's Big Three, Ford is the only make to have bounced back without the aid of a government bailout. In October, Ad Age named Ford "Marketer of the Year," citing its risky refusal of TARP and clever appointment in 2007 of Jim Farley, formerly of Toyota, to run marketing. Ford has also seen a 17% rise in sales versus the previous year.
Not that business alone pulled Mulally over the top. Ford managed to drum up votes for Mulally at a volume unmatched by even the mythical army of Apple "fanboys." Though Fortune prevented multiple voting from a single IP address, more than 50% of the traffic to the Reader's Choice competition came from users clicking through a link on Ford.com.
Many of those who voted for Mulally took to Twitter (using our hashtag #bpoy) to publicize their decision. "Mulally is my hands-down favorite!" tweeted Steven Johnson (@stevetjohnson). "He has transformed Ford," tweeted Carlos Beltran (@cars_blog) who runs the blog Beltran About Cars.
Others were content to just post in the comments section. "What Mulally did was truly incredible," wrote college student Matt Loson. "My family owns three Fords, and hopefully I can make it 4 with the new Focus, or I might wait for the 2014 Mustang." Steve Nunn, manager of a Ford dealership in Moscow, simply wrote, "Mulally for President!"
One person watching the march through the brackets: Mulally. "That was really fun," he said, reached by phone on Monday. Friends and associates kept him updated him on the contest: "Everybody is so excited -- our suppliers, storeowners, our employees and investors -- because we've created a profitable, growing, exciting automobile company for Americans." Mulally, a one-time competitive tennis player, also took a moment to congratulate those he beat along the way: "Those are tremendous leaders that have created wonderful businesses and services."
Ford beefs up staffing in Germany for global Focus compact launch
Alisa Priddle / The Detroit News
November 13, 2010
Ford Motor Co. continues to gear up for the global launch of the new Ford Focus compact car including the announcement today that about 500 workers in Germany will become permanent employees.
The cars will be assembled at the Michigan Assembly Plant in the United States and at the Saarlouis facility in Germany for the European market.
At Saarlouis, about 500 of 6,500 assemblers have been contract workers. They will be given permanent status prior to the start of assembly of the new Focus Dec. 6, making four-door, five-door and wagon body styles.
Michigan Assembly will have 3,200 workers on two shifts making the Focus sedan and five-door hatch. Production will start ramping up in December.
Manufacturing will further expand in mid-2011, when a plant in St. Petersburg, Russia, begins building the sedan and hatchback.
The last region to ramp up is Asia Pacifica where assembly is to being in early 2012 at the Chongqing plant in China.
On the marketing side, Ford is about to begin its Global Test Drive of the Focus that puts potential buyers behind the wheel of 100 Focus compact cars to generate buzz before the car goes on sale and provide Ford engineers with rapid feedback.
On Thursday, Ford announced the tour will start in Madrid, Spain early next year.
Drivers will put the cars through their paces, including some high-speed exercises. Participants will document and share their experiences using social networks.
More Focus marketing news will be released next week at the Los Angeles auto show that opens to the media on Wednesday.
Ford is expected to announce the host of "Focus Rally America," an online reality show promoting the features of the Focus that starts streaming on Hulu.com in February and concludes in March when the compact car hits showrooms.
The 2012 Focus was developed in Europe for sale in more than 120 markets worldwide and 80 percent of the parts are the same regardless of where the car is built or sold. It is the kind of savings that is core to the automaker's One Ford strategy that has been implemented under chief executive Alan Mulally.
The Focus is part of family of compact vehicle that will amount to 2 million vehicles annually by 2012.


Ford offers free maintenance
on 2011 Lincolns
Alisa Priddle / The Detroit News
November 12, 2010
Complimentary maintenance will be standard with any purchase of a 2011 model-year Lincoln, Ford Motor Co. announced.
Ford introduced the Lincoln Complimentary Maintenance Program last summer as a trial promotion on select vehicles.
The feature will be permanent for all Lincolns going forward.
It is part of the effort to create a luxury experience around the purchase of a Lincoln. The Dearborn-based automaker is phasing out the Mercury brand and is working to enhance Lincoln and further differentiate it from the Ford brand.
"We are redefining the Lincoln customer ownership experience," said C.J. O'Donnell, Lincoln group marketing manager. "Lincoln Complimentary Maintenance is just one example of Ford Motor Company's commitment to elevating the Lincoln brand and experience."
The program augments Lincoln's warranty and transfers to a second owner if the car is sold.
Regular maintenance such as oil and filter changes, tire rotations and multipoint inspections for up to eight service visits are complimentary.
Some Lincoln-Mercury dealers are closing with the loss of Mercury and others are choosing not to continue to sell the brand after learning of the investment Ford wants as it works to elevate the status of its dealer network. The amount each dealer must invest to meet new standards varies by dealership.
The automaker plans to introduce seven all-new or significantly refreshed vehicles in the next four years.
Ford wants Lincolns to be distinguishable for their EcoBoost engines and technology.
The current lineup includes the MKS large sedan; MKT fullsize crossover; MKZ midsize sedan including a hybrid version and the MKX midsize crossover.


Deal fails to emerge on
S. Korea trade pact
Ford, Chrysler worry country's car market won't open enough
David Shepardson / Detroit News Washington Bureau
November 12, 2010
Washington — South Korea and the United States failed to reach a deal in Seoul to finalize a free trade agreement — largely over the concerns of two U.S. automakers who argue it doesn't do enough to open Korea's market.
Ford Motor Co. and Chrysler Group LLC each praised the Obama administration for delaying approval of a deal, which now likely won't come until next year at the earliest.
At a press conference in Seoul, President Barack Obama and Korean President Lee Myung-Bak promised to work toward a compromise in the coming weeks on the South Korea free trade pact.
The initial agreement signed by President George W. Bush in 2007 was never submitted to Congress for ratification.
U.S. and South Korean negotiators have been working during the past four days, including through the night Wednesday, to try to end nonfinancial barriers to U.S. vehicle exports. Much of the talk focused on whether South Korea would agree to accept vehicles that passed U.S. emissions tests.
Lee said the countries need "more time so that they can finalize the technical issues" and added that they are working for a "mutually acceptable agreement at the earliest possible date."
Ford and Chrysler have been pushing for changes to the agreement, noting that South Korea exported 476,000 vehicles to the United States, while Korea imported about 7,000 U.S. vehicles.
Ford President and CEO Alan Mulally praised the work of the U.S. negotiators and Obama.
"I know the U.S. government negotiated in good faith to improve the agreement for American automakers and workers. Free trade agreements should be about free trade," he said. "Ford will continue to work closely with the administration and Congress to fully open the Korean market to American-made cars and trucks."
Chrysler CEO Sergio Marchionne also lauded the administration for working to finalize "an enforceable agreement that provides meaningful market access for American-made vehicles in South Korea."
The automaker called for a deal that "fully and irreversibly opens South Korea to U.S. cars and trucks."
Obama has been pushing for a deal that would guarantee the import of more U.S. vehicles by Korea. He wants to double U.S. exports over five years.
"We need to make sure that over the next several weeks we are crossing all the T's, dotting all the I's, being able to make the case to both the Korean people and the United States population that this is good for both countries," he said.
U.S. Trade Representative Ron Kirk told reporters in South Korea the U.S. remains committed to reaching a "compelling" deal. Kirk said U.S. officials felt the disparity in market access for the American automotive industry "was one that we needed to address."
Much of the last four days was spent discussing autos.
"But it became apparent that we weren't going to resolve all of these in the remaining hours," Kirk said.
The Obama administration faces pressure in Congress to do more for the domestic auto industry on trade.
U.S. Rep. Sander Levin, D-Royal Oak, chairman of the House Ways And Means Committee, and Rep. Dave Camp, R-Midland, the ranking member, said the deal must include concrete actions to boost U.S. auto exports.
"While there are other unresolved issues, nowhere is this more evident than in the dangerously lopsided trade in automotive vehicles," they said in a joint statement.
In an e-mail, Duk-soo Han, the South Korean ambassador to the United States, remained confident a deal will be reached, calling the talks "highly productive."
The ambassador said the agreement "is about much more than the few sectors."
"We need to focus on the benefits it promises to every industry in the United States that chooses to reach for them," he said.
South Korea argues the market isn't closed to U.S. exports and notes that European and Japanese imports top 60,000 vehicles annually, and that General Motors Co. owns South Korea's fourth largest automaker, GM Daewoo.
U.S. businesses are eager for a deal. U.S. Chamber of Commerce President Thomas J. Donohue said he is "disappointed."
He noted a similar South Korean free trade pact is about to start with the European Union.
"Time is of the essence. American jobs are on the line."


CAW CONTACT
Volume 40, No. 39
November 12, 2010
CAW Members Ratify New Agreement at Integram
Parts workers in the CAW ratified a new 2-year collective agreement with auto parts maker Integram (a division of auto parts giant Magna) in Windsor, Ontario on November 8.
The new agreement, ratified by 78.2 per cent, maintains current wage rates for production and skilled trades workers and includes annual lump sum payments, extends the lifetime cap on health benefits to $300,000, drops the qualifying age for retirement benefits to 55 from 60, includes new job security language and establishes a new cost of living allowance (COLA) program, among other gains.
This agreement follows a series of strong, no-concession, contract settlements in the parts sector.
Jerry Dias, Assistant to CAW National President Ken Lewenza, said the recently launched Auto Parts Workers United campaign and province-wide day of action on October 27 sent a clear message to employer's that concession bargaining is a non-starter.
"Parts workers are united in this fight and aren't backing down," Dias said. "At Integram, our members negotiated a strong contract with the biggest parts supplier in all of Canada. There's no good reason now why other parts employers should think concessions are at all negotiable."
CAW Local 444 President Rick Laporte, who represents the 725 workers at the Integram seating plant, said the gains made in this round of negotiations are significant for the union in its campaign to improve working conditions for all workers in the sector.
"During one of the most challenging periods for auto parts workers in Canada our members have made landmark gains, while many others are still struggling," Laporte said. "We are committed to raising the bar for both union and non-union parts workers and this deal with Integram certainly sets us down the right path."

The new agreement will expire on November 11, 2012 and is not part of the CAW-Magna Framework of Fairness program.
Ford Engine Investment Good News for Windsor Workers
Plans by Ford Motor Company to expand manufacturing capacity to build its 5.0 litre engine at the Essex Engine plant in Windsor, Ontario will result in approximately 100 new jobs for CAW Local 200 members.
The $50 million investment is expected to create additional volume of 95,000 cylinder heads and 75,000 engine blocks for the 5.0 litre engine.
CAW Local 200 President Dan Cassady said this is good news for Local 200 members. "Our goal is to utilize all the floor space in that facility, which translates into additional jobs for our members."
CAW President Ken Lewenza said CAW members and the entire Windsor community have struggled through some very tough times because of the global recession and manufacturing crisis in Canada.
"This investment is a step forward that will create badly needed manufacturing jobs. This is a vote of confidence in CAW Local 200 members who have the skill and experience to build these engine components."
Belleville Transit Drivers Ratify New Agreement
CAW Local 1839 members who work as drivers at Belleville Transit have ratified a new three-year agreement which improves wages and benefits and ensures parity with other employee groups at the city.
A one-time adjustment of $1.25 per hour was approved in the first year of the agreement, which makes the base wage comparable to other city groups. In addition, a two per cent raise was approved for each year of the three-year deal.
CAW National Representative Mike Shields said the strong support shown by the membership helped to ensure the group made solid gains. "The solidarity shown in this round of bargaining has helped to build a solid foundation for future rounds of contract talks," Shields said.
ITF/CAW Seek Help for Stranded Russian Sailors
A group of 50 Russian and Ukrainian sailors stranded in St. John's, Newfoundland are anxiously awaiting funds to return home and more than $330,000 in back wages which the International Transport Workers Federation is seeking on their behalf.
The Russian vessel Lyubov Orlova is a cruise ship which has been stranded in St. John's since September 25. It was seized by Canadian officials because its owner owed hundreds of thousands of dollars to Canadian charter cruise company Cruise North Expeditions, which conducts adventure tourism trips to the Canadian Arctic.
ITF/CAW spokesperson Gerard Bradbury was asked by the Russian Seafarers Union to help the crew of 50 sailors when the vessel was stranded and they were left without pay or a way home.
Bradbury said the crew, who have been forced to live on the ship, didn't have proper food and other supplies. He said CAW Local 597, which represents grocery store workers in St. John's, and retired CAW National Executive Board member Bill King, have been working hard collecting food and other supplies needed by the sailors.
"It means so much to these Russian seafarers," said Bradbury. "The people of St. John's have done a great job."
Bradbury is anxiously awaiting word if there has been a sale of the vessel. If a sale has not occurred before November 8 then the case could head to a court as the crew seeks their back wages. They have not been paid since April.
Thirty-four members of the crew have been able to return home so far.
The CAW is a member union of the ITF, a global transport union federation representing 4.6 million transport workers in 155 countries.
Labour College of Canada Applications Now Available!
Looking to expand your horizons as a labour union activist? Want to find ways to broaden and strengthen the social justice movement in Canada? If so, then the Labour College of Canada just might be for you!
Since 1963, the Labour College of Canada has been a foundational institution for labour education. The four-week intensive program offers in-depth analysis on a variety of issues relevant to working people today by offering courses like economics, the history of work and the theory and practice of unions, among others. The program also focuses on building research, leadership and communications skills and inspires confidence among participants to play a more active role in the broader social justice movement.
The re-designed 2011 edition of the four-week program (broken down into two 2-week sessions) will be held at the CAW Family Education Centre in Port Elgin, Ontario and is open to all union members. The CAW has 4 scholarships available that cover tuition, travel, expenses as well as room and board.
Successful applicants will join a rich group of current and upcoming leaders of CLC affiliated unions across Canada, both in the public and private sector.
Participants will learn from the most highly-respected professionals in the union movement and will hear from prominent guest speakers throughout the program, including CAW economist Jim Stanford and Harvard University's Elaine Bernard, executive director of the influential Labor and Worklife program.
Session 1 is scheduled to run from April 9-22, 2011; Session 2 is scheduled to run from August 21-September 2, 2011.
Labour College of Canada applications can be filled out online here: http://www.canadianlabour.ca/labour-college-canada-application-form
Downloadable applications are also available. The application deadline is November 25, 2010.


November 11, 2010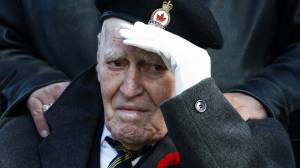 Rise of elderly on road
drives fed safety push
NTSB considers new policies to reduce crashes, injuries
David Shepardson / Detroit News Washington Bureau
November 10, 2010
Washington— The nation's baby boomers begin turning 65 next year, and government officials are considering a number of ideas to prevent and reduce crashes, and resulting deaths and injuries, among older drivers.
By 2025, more than 20 percent of drivers will be older than 65 — and by 2030 there will be 57 million elderly drivers, compared with the 32 million on the roads today.
Older drivers are more likely to wear safety belts and avoid drunken driving and speeding. And while they get into fewer crashes, they are more likely to die or be injured when they do.
The National Transportation Safety Board opened a two-day forum in Washington on Tuesday on elderly driver accidents. Although it has investigated some crashes involving elderly drivers, the meeting marks the first time in its 40 years that the agency has looked at safety issues involving older drivers.
NTSB Chairwoman Debbie Hersman said the agency is considering a number of approaches, including recommending vehicle design changes and road improvements.
The focus comes as more senior drivers, who may have few transportation options, are holding on to their licenses longer. About 78 percent of people over age 70 are licensed, up from 73 percent in 1997.
Those drivers are three times as likely as motorists ages 35-54 to sustain a fatal injury in a crash, but that's down from 3.5 times in 1997.
"Despite these encouraging numbers, we also know that, when there is an accident, it is the older driver who is more likely to be killed or seriously injured. They simply don't fare as well as younger drivers" because they are more fragile and less able to bounce back, Hersman said.
Ford Motor Co. researcher Stephen Rouhana noted that in an accident of the same force, a 20-year-old would have a 25 percent risk of a chest injury, compared to a 90 percent chance for a 70-year-old.
Rouhana said inflatable safety belts could reduce the risk of injuries for older drivers and for rear-seat occupants. Ford is introducing the belt as an option in the 2011 Explorer and says it could reduce chest injuries by 40 percent.
"We feel it will have great ability to protect older occupants in reducing their likelihood of chest injuries," Rouhana said.
Older drivers face some physical hurdles that equipment can't fix.
Eyesight diminishes, especially at night. And some seniors have more trouble turning their necks from left to right to check traffic, due to reduced flexibility.
Road construction can mitigate some of those challenges.
'Michigan left' helps
"Michigan lefts" — indirect left turns after an intersection on major roads, such as Telegraph or Woodward in Detroit — dramatically decrease accidents among elderly drivers.
Roundabouts, which are increasing in use in the state, also have been shown to help elderly drivers.
AARP, the senior advocacy group, notes that many older drivers know their limits, and voluntarily avoid driving at night, in bad weather and in heavy traffic — about 69 percent over the age of 75, compared with 53 percent of drivers 50-64.
Still, in the wake of some high-profile incidents involving senior drivers, there have been growing fears about their highway safety, and that of others around them.
In 2003, for example, an 86-year-old man lost control of his car, killing 10 and injuring more than 70 as he crashed into a Santa Monica, Calif., farmers market.
Licensing and testing of older drivers — whether they should be screened more closely than younger motorists — is a particularly thorny issue.
Safe-driving expiration
Research presented Tuesday revealed the average male driver lives six years longer than he can safely drive, while the average woman driver lives an additional 10 years past safe-driving age.
At least 25 states set special provisions for senior drivers, such as requiring vision tests, shortening renewal periods or banning renewal by mail.
Some require additional testing. New Hampshire and Illinois require a road test after 75.
Michigan has no special licensing requirements for senior citizen drivers.
Auto repair brand will be sidelined to put
more emphasis on four core product lines
Christina Rogers / The Detroit News
November 9, 2010

General Motors Co. is killing its storied Goodwrench brand in the United States as it strives to strengthen its marketing focus around its four core brands, the company said Monday.
Goodwrench, a familiar name used by GM dealers to advertise maintenance and repairs for more than three decades, will be replaced with more brand-specific labels, such as Chevrolet Certified Service, Buick Certified Service, Cadillac Certified Service and GMC Certified Service, GM said.
The Goodwrench brand will meet its end Feb. 1, 2011.
"Our No. 1 priority is providing a world-class ownership experience that creates positive long-lasting relationships with our customers," said Steve Hill, GM's vice president for customer care and after sales.
The move is the latest in a series of changes being led by GM's new U.S. marketing vice president Joel Ewanick as he seeks to give each of the four brands more marketing heft, helping them to better stand out from the parent company.
Having closed Pontiac, Hummer, Saab and Saturn during bankruptcy, the automaker also has more money to spend on promoting its four remaining brands and will use it to boost TV advertising in pricier spots, such as during the Super Bowl.
Dealers will be notified of the changes in a Web cast scheduled for Wednesday.
Mr. Goodwrench, as it was once known, was born in the mid-1970s to promote GM parts and service dealerships. The brand name also was a major sponsor of NASCAR racing. For years, it graced the exterior of Dale Earnhardt Jr.'s car.
"I'm sad to see him go," said Rick Alpern, general manager at Keyes Chevrolet in Van Nuys, Calif., of Mr. Goodwrench"But I think it's a bright move to separate out the General Motors label and give each brand more appeal."
This isn't the first time GM has dialed back on the Goodwrench name.
The automaker shelved the smiling Goodwrench character several years ago, hoping to find new ways to focus on the automaker's dealerships and services.
But Mr. Goodwrench made a comeback in 2003 in commercials featuring comedian Stephen Colbert.
CNBC'S FORD: REBUILDING AN AMERICAN ICON Will Premiere November 10th
By: Jennifer Dauble
Nov 8, 2010

A CNBC Original, FORD: REBUILDING AN AMERICAN ICON, will premiere Wednesday, November 10th at 9pm ET.

The documentary will repeat at 10pm ET, 12am ET and 1am ET that evening.

The show will also air on Sunday, November 14th at 10pm ET.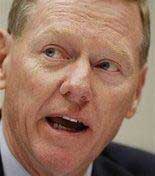 CNBC goes behind the scenes at the Ford Motor Company to tell the inside story of its astonishing comeback just a few short years after nearly collapsing. The program shows Ford bosses, including the tireless and steel-nerved CEO, Alan Mulally (pictured), who bet nearly everything the company had in its quest to steer back from the brink. More astoundingly, Ford rescued itself without a government bailout, unlike rivals General Motors and Chrysler. Today, Ford appears to be a company with a bright future, but one shadowed by a mountain of debt.

The documentary, reported by CNBC's Phil LeBeau, takes advantage of remarkable access to the company's inner workings, introducing viewers to an unlikely pair of engineers charged with breathing new life into a legendary but tarnished Ford nameplate, the Explorer. It also profiles the Ford family, who unlike many other famous American business clans, have never given up their hold on the family firm, despite an unfortunate and well established knack for turning boom into bust.

CNBC cameras also travel to the front lines of the brutally competitive automotive industry, the rapidly expanding car markets of South Asia. Ford's toehold in India, where it is investing heavily, is small, but tenacious, and the blue Ford oval is becoming increasingly commonplace on the crowded and exotic streets of the world's fastest growing auto market.


Ford, GM up mucho
macho truck ad war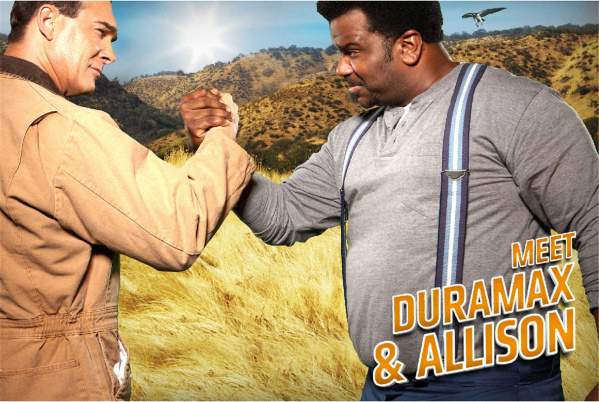 Amusing advertising to feature comedians, parody this weekend
Christina Rogers / The Detroit News
November 7, 2010
Let the truck ad wars begin.
Chevrolet is hitting the airwaves this weekend with an amusing advertising campaign for the 2011 Silverado, featuring comedians Patrick Warburton and Craig Robinson playing human-versions of the truck's signature Duramax diesel engine and Allison transmission.
Not to be outdone, Ford Motor Co. will roll new installments of its 2011 F-150 pick-up ads as part of a broader print and multimedia marketing campaign that builds on the popular "rant"-style campaign it debuted in 2008.
The 30-second TV spots, featuring the voice of comedian Denis Leary, begin airing today.
Chevy's spots hit the airwaves Sunday, during a NASCAR race on ESPN.
"They both have new trucks that they're pushing heavily," said Mike Levine, editor of PickupTrucks.com. "They're trying to make a big impact. Why not go where the buyers of these trucks go?"
The GM ads, called "Max and Al," poke fun at the rival F-250's Power Stroke diesel engine and play up the Silverado's towing and hauling capabilities with the two actors lifting lumber and pulling out a tree stump.
Warren-based Campbell-Ewald created the ads, despite ending its nearly 91-year relationship as Chevrolet's lead advertising firm in May. The company continues work with Chevy on special projects, GM said. But San Francisco-based Goodby, Silverstein and Partners now heads Chevrolet marketing.
In one Silverado spot, Max and Al are carrying a bundle of wood when they come across the baby in a pink bouncer.
"A rookie," says Robinson, also known as Darryl on NBC's The Office. "That's cute. What's the matter, little Power Stroke?" Robinson continues.
"Well, think about it Al: We have over 20 billion miles of experience," Warburton replies. "She hasn't proven herself in the real world."
Ford's new TV commercials feature action shots of its F-Series trucks with Leary, in a curt, snarky tone, extolling the truck's selling points.
"Hey, here's a little good news," Leary says. "If you want decent mileage in a pick-up truck, you don't have to order your engine off the kiddie menu anymore."
Ford's campaign includes online ads for its F-150 trucks with EcoBoost engines. Ford is taking the EcoBoost-equipped trucks on tour, giving truck enthusiasts a chance to try them out in 50 cities.


Ford stock closes above $16
Week-long runup to 6-year high prompts executives to sell shares
November 6, 2010
Alisa Priddle / The Detroit News
Ford Motor Co. stock closed above $16 in New York trading Friday, breaking that ceiling for the first time since June 2004.
The stock closed at $16.21, up 35 cents, culminating a steady, week-long climb. Ford shares gained 15 percent for the week.
The stock's price runup prompted a number of senior executives to sell personal stock Friday, according to filings with the federal Securities and Exchange Commission.
"These are personal financial decisions," said spokesman John Stoll. "All these officers continue to have significant holdings in Ford stock."
On Wednesday, the Dearborn-based automaker reported a 19.3 percent increase in U.S. sales in October, compared to the same month a year ago. Ford's market share increased to 16.7 percent, from 15.2 percent, through the first 10 months.
The automaker has also impressed Wall Street with vehicles that sell for higher average transaction prices than a year ago. Even the new, subcompact Ford Fiesta is leaving showrooms with up to $4,000 in equipment above the base price, and the average price is higher than for many larger vehicles, said George Pipas, Ford sales analyst.
On Oct. 26, Ford reported third-quarter earnings of $1.7 billion and made huge strides in reducing debt, as it works toward investment-grade status.
"Ford is in the process of balance sheet repair," said Stephen Brown, senior director for Fitch Ratings in Chicago.
Brown said Ford has been generating more free cash with pricing improvements and reduced costs, and is using that cash to pay down its debt.
On the strength of its performance this year, Fitch in August gave the automaker a rare, two-notch increase to a BB- rating and the agency remains "cautiously optimistic" about Ford.
Trucks fuel gain in U.S. auto sales
Ford, Chrysler biggest winners as sales hit highest level in more than a year; Toyota sees decline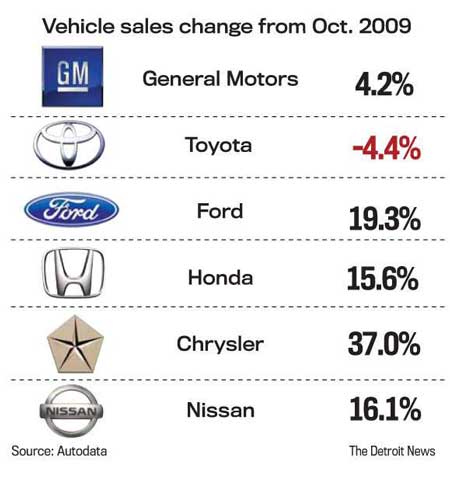 Christine Tierney and Alisa Priddle / The Detroit News
November 5, 2010
Ford Motor Co. and Chrysler Group LLC were the big winners in October, as strengthening demand for light trucks boosted U.S. auto sales to their highest level in more than a year.
General Motors Co. recorded a small sales gain, while Toyota Motor Co. was the only major automaker to suffer a decline.
For the second month in a row, light truck sales exceeded car sales, capturing 52.8 percent of the market, the highest level in three years, analysts said.
Compared with October 2009, monthly sales were up 13.4 percent, led by a 23.5 percent surge in light truck sales.
On an annual basis, the selling pace rose above 12 million cars and light trucks for the first time since August 2009.
"We appear to have broken the glass ceiling," said Ford market analyst George Pipas.
Excluding August 2009, when the government's "cash-for-clunkers" incentives drove demand to a selling pace of 14.09 million vehicles, "we've not seen a 12 million sales rate since September 2008," Pipas said.
Auto executives and analysts said growing consumer confidence, coupled with increasing availability of credit and rising demand from small businesses, contributed to the market's gains.
"Consumers are starting to feel that the worst is over — not all of them, but many," said Don Johnson, GM vice president of U.S. sales operations. "There was less bad news out there."
Among Detroit's automakers, Ford reported a 19.3 percent sales rise, while Chrysler sales surged 37 percent, according to Autodata Corp.
GM sales were up 4.2 percent, but the automaker said sales of its four remaining core brands — Chevrolet, Buick, GMC and Cadillac — were up 13 percent from last year.
The top two sellers in the market were full-size pickups: the Ford F-Series, followed by the Chevrolet Silverado.
Toyota attributed its 4.4 percent sales decline to the shift in demand toward trucks, where its models have smaller shares of the market than its cars do.
But that shift didn't seem to affect Toyota's Japanese rivals Nissan Motor Co. and Honda Motor Co. Their sales rose 16.1 percent and 15.6 percent, respectively.
Jesse Toprak, vice president at pricing firm TrueCar.com, said the monthly data showed Toyota's sales weakening in the latter part of the month after the company issued another recall, for 740,000 vehicles, to address potential brake fluid leaks.
Toprak said that revived concerns about quality and safety that Toyota is trying to put behind it. "The recall wasn't major," he said, "but most people don't read beyond the headlines."
Toyota's incentives were lower than the discounts offered by the Detroit automakers, but they were up sharply from year-earlier levels, and the gap between the Japanese and U.S. automakers is narrowing.
In October, Toyota's incentives were averaging $2,118 per vehicle, up $731 from a year ago, according to Autodata. Honda incentives averaged $2,021 per vehicle, up $874, while Nissan's incentives totaled $2,530 per vehicle, down $349.
GM's incentives averaged $3,103 per vehicle, down $1,001 from October 2009. Chrysler's incentives, averaging $3,416, were the highest among the major players, but were down $575 from a year ago. Ford's incentives were up $208, on average, at $2,761.
GM and Ford benefited from rising demand from commercial fleet customers.
GM's Johnson said people look down on fleet business, but it can be profitable, particularly sales to commercial buyers.
Chrysler struggled in 2009 and early this year with a dearth of new products but scored a big hit with its redesigned Jeep Grand Cherokee. Its sales were nearly four times higher than the previous October.
Dodge Ram sales rose 41 percent last month as the market swung back to trucks, benefiting Chrysler, which was hit hard in 2008 when demand shifted away from trucks.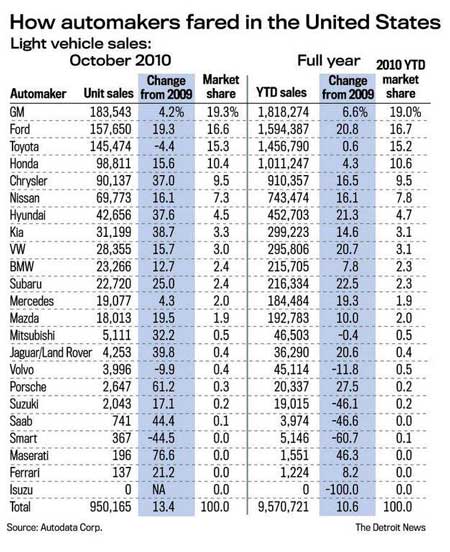 CAW CONTACT
Volume 40, No. 38
November 5, 2010
New Agreement at Two Martinrea Parts Plants Follow Day of Action
CAW members at parts maker Martinrea in Ridgetown and Dresden, Ontario emerged victorious after the auto parts workers Day of Action, ratifying new no-concession collective agreements.
The three-year agreements were ratified by 87 per cent in Ridgetown and 93 per cent in Dresden, during meetings held on October 30. Both facilities are represented by CAW Local 127.
Assistant to CAW National President Jerry Dias said that central to the new deal was a prohibition on closing during the life of the agreement and a commitment to the two facilities for the next generation of products.
"The key here is not the commitment for today, but the commitment for tomorrow –this is an incredible breakthrough for the entire auto parts sector," said Dias.
While wages and benefits will be frozen for the term of the agreement, the bargaining committees were successful in defeating company demands for a $7-8 wage cut, as well as dramatic reductions in benefits.
"Without a doubt, this is a very historic time, not only in our local union, but right across the province where people are saying: 'Enough is enough,'" CAW Local 127 President Aaron Neaves told the Chatham Daily News. "This will be the benchmark going forward for any round of collective bargaining."
Violence Prevention Education Day at Kitchener Hospital

A special day was held at St. Mary's General Hospital in Kitchener, Ontario on October 25 to promote internal reporting of violence or aggressive events, and to share information on programs and initiatives put forward through the health and safety committee. Over the last few years, the committee has completed a tremendous amount of work on this topic and used this day to educate members on the resources available to them.

CAW Local 302 Chairperson Chris Hope, National Health and Safety Director Sari Sairanen, and CAW Kitchener Area Director Bill Gibson were on hand to speak and provide information to CAW members about the issues of violence in the workplace and domestic violence. The workers took particular interest in the CAW's recent publication "A Guide to Bill 168" and the Woman's Advocate material.
Joining the CAW at the event were representatives from the Waterloo Regional Police Services, Ontario Nurses Federation and representatives from the hospital's Sexual Assault/Domestic Violence Treatment Centre.
Len Harrison Honoured with OHC 2010 Dan Benedict Award
The Ontario Health Coalition's Dan Benedict award is given annually to the person (or persons) that best exemplify the spirit of Dan Benedict, a lifelong supporter of working people and instrumental in establishing the CAW Paid Education Leave (PEL) program, the largest single adult educational program for working men and women in Canada. A founding member of the Coalition, Dan served as its co-chair and was also on the Board of Directors of the Ontario Coalition of Senior Citizens' Organizations.

This year's award will be presented to CAW Retirees Chair Len Harrison at the Coalition's General Assembly in November to recognize his embodiment of Dan Benedict's spirit of extraordinary community activism and commitment to the protection and extension of public medicare.
Len stood shoulder to shoulder with Dan during his life and struggles - both outspoken CAW advocates for social justice, workers' rights and education, quality public health care, justice for seniors and tireless and creative campaigners for a better tomorrow. Len serves on the CAW's National Executive Board and has been Chairperson, National Retired Workers Advisory Executive since 1998. Community health coalitions and health care workers have had few greater friends in their struggle to defend public health care than Len Harrison.
Governments Should Keep Some GM Ownership, Lewenza Says
The federal and Ontario governments should keep some ownership in General Motors to ensure Canada continues to play a strong role in the auto maker's manufacturing plans, CAW President Ken Lewenza says.
Lewenza told reporters after a November 1 Windsor Rotary Club luncheon speech that it's important not only for CAW members, but also for Canada's overall economic security.
"Having a face at the table with partial ownership could push future investment, future security," Lewenza told Wards Automotive. General Motors is expected raise funds starting later this month through an initial public offering (IPO) on the stock exchange and use the money to pay back money loaned by the U.S. and Canadian governments.
In 2009 the federal and Ontario governments provided billions in financial aid to GM and Chrysler helping to ensure they emerged from bankruptcy. The money was conditional on investment to ensure the companies maintained a significant manufacturing footprint in Canada. GM has already paid back $1.4 billion to the federal and Canadian governments.
During his speech Lewenza stressed the importance of establishing reciprocal trade including trade rules that link production to sales, similar to the Canada-U.S. Auto Pact, which was overruled by the World Trade Organization back in 2001.
Newfoundland and Labrador Oil Tanker Crews Being Displaced

A recent oil industry decision to not extend the lease of the oil tanker Vinland is displacing local tanker crew members in Newfoundland and Labrador in favour of lower-paid foreign crews, FFAW/CAW President Earle McCurdy says.
McCurdy stressed that the decision to discontinue using the Vinland can only be accomplished with increased use of 'second leg' shipments by foreign tankers, which are not required to meet Canadian tanker specifications and which employ much lower-paid crews.
McCurdy, who was part of a One Ocean delegation to the Gulf of Mexico recently, said the massive spill in the Gulf highlights the vulnerability of the fishing industry to mishaps in the oil sector.
"We recognize the importance of the oil and gas sector to the economy of our province," he said. "But there has to be greater recognition of the vulnerability of our marine and shoreline environment as well as our fishing economy when incidents like the Deepwater Horizon, Exxon Valdez and Prestige disasters occur."
He said the cost savings from using the cheaper foreign vessels with less stringent standards pale into insignificance in comparison with the costs associated with an oil spill. "Every time oil is trans-shipped there is a risk," McCurdy said. "That risk is greatest on the people in the fishing industry," he said.
The FFAW/CAW, which represents fishers throughout the province, is calling on the Newfoundland/ Labrador provincial government to organize a meeting with the oil industry and the union, in an effort to find an acceptable outcome.
CAW Welcomes New Members
► Oakley Sub Assembly, Brampton, Ontario – 33 new members in CAW Local 1285;
► Ventra Plastics, Windsor, Ontario – 37 new members in CAW Local 196;
► Brain Injury Services of North America, Thunder Bay, Ontario – 80 new members in CAW Local 229;
► Brinks Canada Limited, various locations (Toronto, Thunder Bay, Sudbury, Sault Ste. Marie, Peterborough, Kingston, London, Hamilton) in Ontario – 90 new members in Locals 27, 112, 229, 504, 598, 1120, 4266,
Ford media blitz to
target Korea trade
Nov 4, 2010
David Shepardson / Detroit News Washington Bureau
Washington - Ford Motor Co. is launching a website and will run advertisements in major newspapers urging changes to the Korea Free Trade agreement that would open the market to more U.S.-built vehicles.
The push comes as U.S. and Korean negotiators are working to hammer out a final deal before President Barack Obama travels to Seoul for the G20 summit next week.
The Korea Free Trade Agreement was signed in 2007 but was not submitted to Congress for ratification, in part because automakers have objected to some of the terms.
Ford's newspaper ads, running in auto states including Michigan, Illinois, Ohio and Missouri, as well as in Washington, D.C., urge changes to the agreement to boost U.S. auto exports to Korea.
"If the U.S.-Korea Free Trade Agreement isn't fixed, it would allow Korea to remain one of the most closed automotive markets in the world," the ad says. "Americans should accept nothing less."
Ford also is launching the website, www.FordMotorCompany.com/FreeTrade, to tout its message.
The automaker notes that Korea will export more than 500,000 vehicles to the United States this year, while U.S. vehicle exports to Korea in 2010 are likely to total fewer than 7,500.
Korean officials have said that the value of total auto imports has been rising, and note that General Motors Co. owns GM Daewoo, Korea's fourth largest automaker.
The Korean embassy in Washington had no comment Wednesday.
In information on the new website, Ford says two auto-specific agreements in the 1990s failed to make significant progress to open the market.
"It is so important to get this trade agreement right because it will serve as a template to opening future Asian markets to the export of American-manufactured goods," Ford says in the ad.
The Korean government is eager for the agreement.
In an interview last week, the Korean ambassador to the United States, Han Duk-Soo, said he was "cautiously optimistic" a deal could be reached.
Last year, about 7,600 U.S.-built vehicles were purchased in Korea, versus more than 411,000 exported to the U.S.
Through August, the U.S. auto sector trade deficit with Korea was $6.8 billion, up from $4.8 billion over the same period in 2009.
But U.S. auto sector exports to Korea increased to $464 million, more than double the $223 million in the same period in 2009.
Ford posts 8 per cent rise
in Canadian sales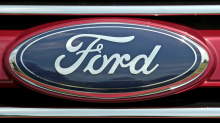 Toronto— Globe and Mail
November 3, 2020

Car and truck sales at Ford of Canada rose 8 per cent in October, maintaining the company's market-leading position as rivals General Motors of Canada and Toyota Canada lost ground.
Ford sold 19,664 vehicles in Canada for its best October since 1999, it said. The performance was driven by an 18 per cent rise in sales of both cars and crossover utility vehicles, while truck sales edged up 5 per cent.
GM's IPO "We're focused on delivering more cars and crossovers with the best fuel economy in the industry," Ford Canada chief executive officer David Mondragon said in a statement.
"This approach is attracting new customers to Ford."
For the year, Ford Canada's sales are up 20 per cent, putting it in a position to wrest the top spot in yearly sales away from traditional leader GM.
Ford's rise to prominence follows the auto industry's 2008-09 tailspin, which forced GM and Chrysler temporarily into bankruptcy protection. Toyota Canada, which jumped into the No. 2 spot in 2008, has since fallen back after a series of high-profile recalls.
According to DesRosiers Automotive Consultants, Ford Canada's market share year-to-date is 17.3 per cent, ahead of General Motors at 15.5 per cent and Chrysler at 13.1 per cent.
DesRosiers said overall industry sales in Canada rose 1.4 per cent to about 123,200 vehicles in October.
Sales of GM Canada's core brands – Chevrolet, Buick, GMC and Cadillac – rose 11.1 per cent year-over-year to 14,514 units in October. Car sales rose 24.7 per cent, while truck sales climbed 5.7 per cent.
However, overall sales at GM Canada fell 5.4 per cent, when factoring in discontinued inventory such as Pontiac brand models, which were sold at heavily reduced prices last year.
Toyota Canada's sales dropped 22.7 per cent to 14,540 as sales of Toyota branded models dropped 24.7 per cent year-over-year, while luxury Lexus models fell 16.4 per cent.
Honda Canada said it sold 12,856 vehicles during the month, up 14 per cent from a year earlier and its best October performance in five years.
Sales of the company's Honda branded cars climbed 21 per cent, while the luxury Acura division reported a 17 per cent decrease.
Chrysler Canada sold 15,168 vehicles during the month, up 6 per cent from the year before, driven by brisk sales of its minivan and small truck models.
Through the first 10 months of the year, the auto maker has already surpassed its total sales for 2009, it said.
Ford bets big in digital
marketing departure
* Ford heads automakers in Facebook, YouTube efforts
* Sees digital spending more efficient than Super Bowl ads
November 2, 2010
By Bernie Woodall
DETROIT, Nov 1 (Reuters) - Forget the Super Bowl: Ford's marketing chief Jim Farley says he can get more for less on Facebook, Twitter and YouTube.

If Farley is right, millions of hits for Ford Motor Company on social media websites will dwarf the impact of ads broadcast during the National Football League's February championship game -- high-profile space selling for $3 million for 30 seconds.

"Customers are spending as much time with the mobile smart phone or online as they are watching TV now, so our advertising dollars have to flow to where the people are," Farley told Reuters in an interview.

Under Farley, 48, who joined Ford from Toyota Motor Co in 2007, the No. 2 U.S. automaker has bet bigger on the emerging category of digital advertising including websites and social media than any of its rivals.

Farley has taken the approach credited with the early success of the youth-oriented Scion brand he launched at Toyota and applied it to the makeover of an established auto brand.

He is betting Ford can use Facebook and Twitter to accelerate the word-of-mouth recommendations long familiar to the auto industry and help the blue-oval brand connect with younger and richer people.

Farley said he learned at Scion that the only way to push past consumer scepticism is "to break into their world."

"You have to shove your way in there. The way we do that is to break down myths. The great thing about Americans is they are always hungry for something new," he said.

Ford's U.S. sales are up almost 22 percent so far this year, twice the growth rate of the industry overall.
|
Farley's term at Ford has coincided with a sharp turnaround in its image. ALG, a firm that tracks consumer perceptions, said in a report issued on Monday that Ford cars and trucks lead all brands in gains in perceived quality since 2008.

FORD SEEKS FACEBOOK FRIENDS

Farley, who is seen as a potential successor to Ford Chief Executive Alan Mulally, called the Super Bowl, "a fantastic advertising opportunity" -- for unknown brands.

"If you are a company that wants to launch a new product that no one has ever seen before, it's a great venue."

Under Farley, Ford has spent 25 percent of its advertising budget on digital media in 2010, the same proportion as in 2009. That ratio is twice what J.D. Power and Associates says will be the average digital media spend in 2012.

Farley would not disclose the dollar amount of that spending.

One of the first experiments in Ford's new approach was its 2009 move to recruit Web-based "agents" who would help promote its launch of the Fiesta subcompact. In a follow-up, Ford used Facebook to reveal key aspects of the Explorer SUV rather than wait for a n established auto show.

Now, Ford is seeking "bloggers, social media mavens and Facebook friends" to submit video applications to be one of 100 who will drive the 2012 Focus around southern France or Spain early next year, ahead of the car's launch.

The effort, called "Ford Focus Global Test Drive" seeks to create buzz ahead of the launch of a vehicle central to Mulally's vision for a streamlined product lineup.

Farley said that the Fiesta campaign had boosted consumer awareness of the Ford subcompact over direct competitors like the Honda Fit or the Toyota Yaris. At the same time, Ford only spent one tenth of what it would have through traditional media, including television, he said.

Farley's moves mark something of a contrast with the approach by cross-town rival General Motors Co [GM.UL].

Under its new marketing chief Joel Ewanick, GM is pushing back into advertising at the kinds of high-profile, high-cost events like the Super Bowl that it had abandoned in its slide toward bankruptcy.

In one example, last week GM rolled out a campaign for Chevrolet that plays to its base -- patriotic Americans with memories of the days when Chevy dominated.
By contrast, Ford is playing up the new elements in its product line-up, both new vehicles and new technology like the MyFord Touch system for navigation, entertainment and communications in campaigns that include videos for Google's YouTube.

Charlie Vogelheim, executive editor of Intellichoice, a consumer auto consultant, said Ford had pushed beyond its rivals in the way that it is building online buzz.

"Everyone is involved in digital marketing. The extent that Ford is doing it, wrapping it around events and utilizing the media with its launches, that is where Ford is taking leadership," he said.


Ford gives stealth look to custom Interceptor police car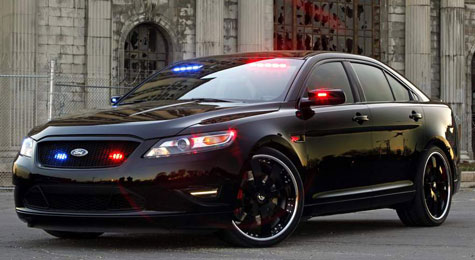 Alisa Priddle / The Detroit News
November 2, 2010
Ford Motor Co. has a stealthier version of its upcoming new Police Interceptor sedan for display at this week's Specialty Equipment Market Association show in Las Vegas.
The inspiration for the customized cruiser is the SR-71 "Blackbird," the original stealth airplane from the late 1950s, said designer Melvin Betancourt.
Betancourt started with the new Taurus-based Interceptor that will be available for police use starting in late 2011 when Ford discontinues the long-running Crown Victoria Police Interceptor.
The designer had undercover cop work in mind in designing a high-tech version of the base cop car that Ford revealed in March, more than a year before it goes on sale.
Ford will also sell a utility vehicle Interceptor using the Ford Explorer as its starting point.
"This car offered the perfect canvas for me as a designer," Betancourt said. "The Police Interceptor sedan is already a unique vehicle. I just started looking at ways to give it that mysterious but high-tech look."
The black concept car with tinted windows and disguised lights — until they start blazing in a driver's rearview mirror — has been lowered an inch and appears wider to give it a more sinister look.
"When you think stealth, you think, 'there, but not there,'" said Betancourt. "This is all about strength, secrecy and concealment."
Inside is more black, including the headliner and more concealment with a repackaged console.
"Unless you're supposed to be in the vehicle, you won't know where and how to find the compartments," Betancourt said. "The radio is hidden inside the console, as is an onboard computer. Also, the glove box has a secret space designed for weapons."
The stealth concept vehicle will be on display throughout the SEMA show that ends Friday.
Pontiac, maker of muscle cars,
ends after 84 years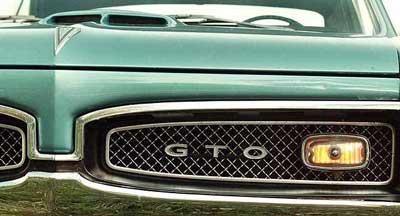 November 1, 2010
Tom Krisher / Associated Press
Detroit— Pontiac, whose muscle cars drag-raced down boulevards, parked at drive-ins and roared across movie screens, is going out of business today.
The 84-year-old brand, moribund since General Motors decided to kill it last year as it collapsed into bankruptcy, had been in decline for years. It was undone by a combination of poor corporate strategy and changing driver tastes. On Oct. 31, GM's agreements with Pontiac dealers expire.
Even before GM's bankruptcy, Pontiac's sales had fallen from their peak of nearly one million in 1968, when the brand's speedier models were prized for their powerful engines and scowling grills.
At Pontiac's pinnacle, models like the GTO, Trans Am and Catalina 2+2 were packed with horsepower and sported colors like "Tiger Gold." Burt Reynolds and Sally Field fled the law in a Firebird Trans Am which raced through the 1970s hit movie "Smokey and the Bandit."
By the late 1980s, though, Pontiacs were taking off their muscle shirts, putting on suits and trying to act like other cars. The brand had lost its edge.
Bill Hoglund, a retired GM executive who led Pontiac during its "We Build Excitement" ad campaigns in the 1980s, blames the brand's demise on a reorganization under CEO Roger Smith in 1984. That overhaul cut costs by combining Pontiac's manufacturing, engineering and design operations with those of other GM brands.
"There was no passion for the product," says Hoglund. "The product had to fit what was going on in the corporate system."
Although the moves were necessary to fend off competition from Japanese automakers with lower costs, they yielded Pontiacs that looked and drove like other GM cars.
By 2008, the last full year before GM announced Pontiac's shutdown, sales were 267,000, less than a third of those sold in 1968.
Formed in 1926, Pontiac made cars for the working class until a sales slump in the 1950s nearly killed it. GM revived the brand by connecting it to auto racing. From then on, each Pontiac sales boom was driven by speed; each bust generally featured outdated or boring rides.
The brand's most storied muscle car, the GTO, came about when some GM engineers took a small car called the Tempest and put a powerful V8 engine under the hood. The letters stood for "Gran Turismo Omologato," Italian for "ready to race."
Sparked by the GTO, the Pontiac brand thrived, making up 17 percent of the 5.4 million cars and trucks GM sold in the U.S. in 1968. The GTO even spawned its own 1960s hit song.
"C'mon and turn it on, wind it up, blow it out GTO," was the chorus of the tune by Ronny and the Daytonas.
Pontiac's decline stemmed from a lack of a consistent strategy or leadership. Executives rotated through every few years on their way up the corporate ladder, each with a different vision. Some even tried to make Pontiac a luxury brand.
One strategy that eventually hurt the brand was rebadging: putting the guts of less powerful GM cars inside the skins of Pontiacs.
Big economic shifts also damaged the brand. Two gas spikes in the 1970s steered Americans toward smaller cars with more fuel-efficient engines, areas dominated by Japanese automakers in the U.S.
About two dozen unsold Pontiacs now linger at dealerships around the country, including a maroon G5 coupe that sits awkwardly in a no-man's land between used cars and new models next to the showroom at Orr GM Superstore near Little Rock, Ark. The car, which is really just a poky Chevrolet Cobalt gussied up with a spoiler, fancy wheels and the red arrowhead Pontiac logo, has been on the lot for more than 700 days. Sales Manager Alex Valencia has knocked almost $7,000 off the sticker price, down to $16,585.
Despite spells of success during the last 30 years, Pontiac never returned to its supercharged sales of the 1960s.
A low point was the late 1990s, when Pontiac came up with Aztek, an attempt to merge campers with SUVs and win over young, outdoorsy Americans. The vehicle, which seemed more like a cross between a minivan and armored car, flopped.
In the mid-2000s, GM tried to rekindle the brand with powerful sedans, such as the G8, which harkened back to the GTO. But dealers wanted a full model lineup, and GM gave them renamed Chevrolets, diluting Pontiac's performance image, says Bob Lutz, GM's former product guru who headed up the effort to reinvigorate Pontiac.
This year, Pontiac's sales are less than 1 percent of the 2.2 million cars and trucks GM is expected to sell. GM built the last Pontiac in May.
Even after their Pontiac agreements expire, GM dealers will continue to service the cars and honor their warranties. But after this weekend, any new Pontiacs that remain on dealer lots will be considered used cars by GM.
Anthony "Tony" Augelli, owner of a Pontiac-GMC-Buick dealer in Gurnee, Ill., near Chicago, still has a gleaming orange 2009 Solstice roadster that's the first car to greet customers in his showroom. Despite its prime perch, the $32,000 car hasn't sold.
Augelli gets emotional when speaking of Pontiac's end.
"I miss it already," he says.