Automakers tell Congress:
Don't make us keep AM radio
Riley Beggin
The Detroit News
June 8, 2023
Washington — In an era when companies are building driverless cars and 30-inch infotainment screens, the auto industry found itself in Congress on Tuesday fighting over technology that's a little more old school: AM radio.
Bipartisan lawmakers are considering requiring automakers to keep AM radio in all new vehicles as some companies — including Tesla Inc., Volkswagen AG, Volvo Cars and BMW AG — are eliminating the frequency from electric vehicles because battery motors interfere with signals.
During a House Energy and Commerce subcommittee hearing, the lobbying arm of the U.S. auto industry asked lawmakers not to do that, saying that plenty of technology is available to transmit safety messages, and that mandates could hamper future innovation.
That argument was met with united skepticism from both Democrats and Republicans: Lawmakers argued that AM radio is a crucial source for local news and public safety messages in remote areas.
"When hurricanes, tornadoes or other natural disasters strike, AM radio remains steadfast, providing vital information to those in affected areas when other communication channels fail," said subcommittee chair Rep. Bob Latta, R-Ohio.
Subcommittee ranking member Rep. Doris Matsui, D-California, said "we know AM radio is more than just a lifeline during an emergency. For many, it represents an irreplaceable connection with their community."
The electrical components in electric vehicle batteries generate static that makes it harder to receive clear AM radio signals. Some automakers have aimed to minimize that interference, the committee said, while several automakers have opted to eliminate AM radio from new EVs.
AM radio frequencies generally have poorer sound quality and are more susceptible to interference than FM radio, but AM can be heard further away from a transmitter than FM.
On Tuesday, a representative for automakers said the industry takes "the safety of consumers and the public seriously" but that there is a federal system (the Integrated Public Alert and Warning System, or IPAWS) that provides multiple alert options that will ensure people can get emergency information.
"The federal government and industry must work together to modernize IPAWS and continue to incorporate new technologies," said Scott Schmidt, vice president for safety policy at the Alliance for Automotive Innovation. "Doing so will ensure we collectively provide the best, most capable and resilient technologies to the public, also strengthening public safety."
He added that there is declining listenership for AM radio: "We are technology agnostic in the sense that we are looking to deliver alerts to our customers as efficiently as possible, as broadly as possible, in the most efficient manner and in a manner that's not going to decline in the future."
Michigan Rep. Debbie Dingell, D-Ann Arbor, said she's spoken with federal officials about IPAWS' abilities and believes "we are not adequately prepared to reach all Americans in the event of a disaster."
The president of a network of radio stations in Indiana and Ohio and an officer from the New Jersey State Police spoke in favor of keeping AM radio. They said AM is the most consistent, dependable platform in case of emergencies.
Multiple members raised concerns that automakers may start charging customers for access to AM and FM radio.
"The fact that AM is free is something that should cause all of us to sit up and take notice," said Michigan Rep. Tim Walberg, R-Tipton. "This is how people in rural areas like my district get their news. They connect with their religion, they raise money for local causes, they take part in diverse conversations that they might not otherwise have access to."
Schmidt said he can only speak to the industry's safety commitment, that automakers will ensure drivers have access to free public alerts and safety warnings.
The congressional uproar over AM radio began last month when Latta and 103 other members of Congress sent a letter to automakers that planned to eliminate AM radio, raising concerns about public access to emergency information, particularly in rural areas where internet and cell service is more sparse.
Two days later, a bipartisan group of lawmakers led by Rep. Josh Gottheimer, D-New Jersey, introduced the "AM for Every Vehicle Act," which would require the National Highway Traffic Safety Administration to mandate that new vehicles come with AM radio at no additional cost. Sens. Ed Markey, D-Massachusetts, and Sen. Ted Cruz, R-Texas, introduced similar legislation in the Senate.
Then Ford Motor Co. CEO Jim Farley announced that the company would reverse its April decision to eliminate AM radio in new models beginning next year "after speaking with policy leaders about the importance of AM broadcast radio as a part of the emergency alert system." Latta thanked Ford for that reversal during the hearing Tuesday.
Energy and Commerce Chair Rep. Cathy McMorris Rodgers, R-Washington, asked why Ford was able to keep AM radio "with the flip of a switch" while other car companies can't. Schmidt said Ford just disabled the software that receives AM radio as it worked to remove the hardware, so it was able to quickly reverse its plan.
GM invests in next-gen
truck production at
Oshawa, Ontario, plant
Kalea Hall
The Detroit News
June 7, 2023
General Motors Co. will invest $280 million Canadian at its Oshawa Assembly Plant in Ontario to produce its next-generation internal combustion engine full-size trucks, the Detroit automaker said Tuesday.
The announcement comes a day after GM said it would invest more than $1 billion at its Flint facilities, Flint Assembly and Flint Metal Center, for next-generation heavy-duty trucks.
Oshawa, a plant where GM halted production in 2019, had its lines restarted in 2021 to support high demand for the company's trucks. The plant makes both light-duty and heavy-duty Chevrolet Silverados and GMC Sierras.
Product details and launch timing haven't been released.
GM hasn't yet announced an investment for next-generation trucks at its Silao plant in Mexico or the Fort Wayne, Indiana, plant where full-size light-duty trucks also are built.
The automaker has sought tax incentives in Fort Wayne. Allen County Council in Fort Wayne recently approved a tax abatement request tied to a $468 million investment in manufacturing equipment at the plant, The Detroit News previously reported.
GM on Thursday is planning to have a "positive plant manufacturing announcement" at its Arlington, Texas, plant where full-size SUVs are made.


Ford tells some Lincoln SUV
owners to park outdoors
because of fire risk
Associated Press
June 6, 2023
Detroit — Ford is telling owners of more than 140,000 SUVs in the U.S. to park them outside because they can catch fire even when the engine is turned off.
The company is recalling certain Lincoln MKC SUVs from the 2015 to 2019 model years. Ford says a short-circuit can develop in the 12-volt battery monitor sensor. It can overheat and cause an engine compartment fire while parked or in motion.
Owners are urged to park away from structures until the recall repair is made. The sensors can be damaged when the battery or related electrical parts are serviced.
Ford says in documents posted Friday by the National Highway Traffic Safety Administration that it has 19 reports of fires that may be related to the problem in the United States, China and Canada. The company said it's not aware of any injuries.
Dealers will add a fuse to the battery monitor sensor power circuit. Owners will be notified by letter starting June 26.
Strong truck sales lift
Ford's May results
Jordyn Grzelewski
The Detroit News
June 5, 2023
Ford Motor Co.'s sales rose 10.7% year-over-year in May, boosted by strong sales of the automaker's flagship F-Series truck line and amid big gains industrywide.
The Dearborn automaker sold 170,933 vehicles in the United States across its Ford and Lincoln brands in May, up from 154,461 in May 2022, according to figures released Friday. Year to date, the company's sales are up 8.8%.
Sales were up significantly across the industry in May. American Honda sales were up 58.2% year-over-year; the company that includes the Honda and Acura brands attributed the increase to healthy inventory levels and new products. Hyundai sales were up 18%. Toyota Motor North America reported an increase of more than 6%.
Industry data provider Cox Automotive said Friday that initial estimates of May sales indicate results were even stronger than Cox's forecast of 20.3% year-over-year volume growth.
"New-vehicle inventory was at a two-year high heading into the month, and some automakers were beginning to turn up the volume on incentives," analysts wrote in a note. "As expected, pent-up demand and improved inventory levels helped drive higher sales volumes. May is often a good month for new-vehicle sales, and May 2023 did not disappoint."
Ford's internal combustion engine vehicles, which make up the vast majority of its sales, were up 11.1% in May, while hybrid vehicle sales rose 20.5%. Ford's electric vehicle sales were down 13% year-over-year as the automaker works to ramp up production at the plants that make the Mustang Mach-E and the F-150 Lightning. The company said it expects to see the results of those efforts show up in results in the second half of the year.
Mach-E production was down at Ford's Cuautitlan plant in Mexico for several weeks earlier this year while the company prepared to increase production there to 130,000 units this year. Mach-E output has risen steadily the last few months, according to production data released Friday, with more than 13,600 units assembled in May. Year to date, the plant has produced more than 33,000 Mach-Es.
Trucks were a point of strength for the Blue Oval in May, with sales up 31.6% to more than 98,000 units. Driving that strong performance was the F-Series, which posted a 42.7% year-over-year gain. Sales of the F-150 soared nearly 50%, while the redesigned Super Duty that recently launched saw sales grow 33.9% in May.
Sales of the electric F-150 Lightning totaled 1,707 for the month.
Meanwhile, in the SUV segment, sales were down nearly 10% in May. Results for Ford brand SUVs were down for the EcoSport, Bronco, Mach-E, Edge and Explorer. Sales of the Bronco Sport, redesigned Escape and Expedition were up.
Ford's luxury Lincoln brand posted a 14.4% sales decline for the month.
Ford EVs to get access to Tesla
charging network, CEOs say
Jordyn Grzelewski
Kalea Hall
The Detroit News
June 2, 2023
Two auto industry heavyweights and competitors are teaming up to expand access to electric-vehicle charging in North America.
Ford Motor Co. CEO Jim Farley and Tesla Inc. CEO Elon Musk on Thursday announced that, starting next year, Ford's EVs will gain access to Tesla's proprietary Supercharger network. They shared the news during a live event on Twitter Spaces; Musk also owns Twitter.
With Ford customers gaining access to more than 12,000 Superchargers, the agreement will more than double the number of EV fast chargers to which they currently have access.
"We're ramping production and we think this a huge move for our industry and for our all-electric customers," Farley said. "Widespread access to fast-charging is absolutely vital to our growth as an EV brand."
"We don't want the Tesla Supercharger network to be like a walled garden," Musk said. "We want it to be something that is supportive of electrification and sustainable transport in general. ... It is our intent to do everything possible to support Ford and have Ford be on an equal footing at Tesla Superchargers."
Here's how the arrangement will work for customers: Starting next year, a Tesla-developed adapter will provide drivers of Ford EVs fitted with a Combined Charging System (CCS) port access to Tesla's V3 Superchargers, according to a news release. Starting in 2025, when it's set to launch its second generation of electric vehicles, Ford will equip its EVs with the NACS charge port that Tesla vehicles have, eliminating the need for an adapter.
Currently, Ford's charging network has some 84,000 chargers, including more than 10,000 public fast chargers, according to the company. Ford also is in the midst of an initiative under which its dealers are adding about 1,800 public fast chargers at their stores.
In a statement, Marin Gjaja, chief customer officer for Ford's EV business unit, said that Tesla's charging network "has excellent reliability and the NACS plug is smaller and lighter. Overall, this provides a superior experience for customers."
Farley hinted at the move during an event earlier Thursday with Morgan Stanley, where he talked about there being "room for some collaboration between the auto companies — which is totally unnatural for us."
"Right now we have two different plugs," he said, referring to the "North American Charging Standard (NACS) connector that Tesla uses versus another standard, CCS, used by other manufacturers.
"They're completely different," Farley said. "It seems totally ridiculous that we have an infrastructure problem and we can't even agree on what plug to use."
During the Twitter Spaces event, Musk said he believes that "consumers will be all the better for it" if NACS becomes the standard.
"This was a no brainer move for Farley and (Ford) needed to partner with Tesla to expand its charging ecosystem," Dan Ives, an equity analyst at Wedbush Securities who follows both companies, said via email. "A strategic step forward for Ford to go after its EV vision as Tesla holds most of the cards with its supercharger network. Many thought this day would never happen."
Ford's stock was trading up about 1% after hours to $11.49 per share. Tesla's stock was trading up less than 1% to $184.83 per share
'Pony up:' UAW leadership
details priorities for Detroit
Three contract talks
Jordyn Grzelewski
Kalea Hall
The Detroit News
June 1, 2023
The United Auto Workers' bargaining strategy for upcoming contract talks with the Detroit automakers came into sharper focus Wednesday as union leaders spelled out their top priorities.
They are: ending tiered wage and benefit structures; reinstating cost-of-living adjustments; and securing stronger job protections. The UAW's top five leaders detailed those goals during a union-wide town hall Wednesday on Facebook Live.
"These companies have been extraordinarily profitable, and our members have created incredible value for these companies during some really hard and dangerous years," said UAW President Shawn Fain. "They can afford our demands, and we expect them to pony up."
Contract negotiations between the UAW and Ford Motor Co., General Motors Co. and Stellantis NV are slated to kick off in the coming months ahead of the Sept. 14 expiration of the previous four-year agreements. The stakes are high for all parties, as the negotiations will play a crucial role in the industry's shift to electric vehicles.
The goals mentioned by UAW leaders were spot on for Ryan Ashley, an engine assembly technician at Ford's Cleveland Engine Plant.
"I'm looking forward to eliminating tiers, getting back COLA and then making some sort of progress towards retiree health care and then pensions," he said.
Ashley, a member of Local 1250 with four years in at the Ford plant, is prepared to go on strike: "If we want to get all those concessions back, we will have to go on strike."
Union leaders on Wednesday reiterated a longstanding point of contention for the UAW and its members: tiered wage and benefit systems that often include years-long progression periods before members reach the top of wage scales. They argued that the cost-of-living adjustments the UAW first won in the 1940s, but which autoworkers lost during the Great Recession, are a must amid high inflation. Inflation in the United States peaked in June 2022 at 9.1% — the highest it has been since 1981. They also pointed to plant closures by all three automakers in recent years, even as the companies have generated record profits.
In 2022, GM, Stellantis and Ford reported adjusted operating income in North America, respectively, of $13 billion, $15.2 billion and $9.2 billion.
"We know what the companies are going to say when we go into bargaining. ... They're going to say that our demands are unrealistic. They're going to say that they're worried about the rising interest rates and a looming recession. They're going to say they can't afford our demands because the transformation towards an electric future requires massive investments," said Fain. "To that we say: 'We took concessions in hard times. ... Business has been booming for the last decade, and these companies have made record profits. And this is our time to get our fair share of the pie.'"
As for the prospects of a strike, UAW Secretary-Treasurer Margaret Mock said that will depend on what happens at the bargaining table. She pointed to the financial impact on GM of the UAW's 40-day strike of the Detroit automaker in 2019 — $3 billion — and to the UAW's $825 million strike fund.
"We will go the distance to win what we deserve," she said, "even if it means staying out."
Union leaders also promised greater transparency during bargaining than in previous cycles, vowing to send out regular updates to the membership and have more town halls. They also urged members to prepare at the local level and said the UAW would be organizing national days of action at plants across the United States as part of a national contract campaign.
Rob Pacheco, a member of Local 31 out of GM's Fairfax Assembly plant in Kansas City, Kansas, said what was highlighted at the town hall was "a reflection of what's coming off the floor."
"I don't know a single autoworker that doesn't say those things every time we sit at the break table," he said.
Pacheco, who's been an autoworker for 26 years, expects the UAW to be able to make some gains during negotiations this year.
And the automakers giving back COLA "wouldn't even scratch a dent in corporate profits," he said.
"They can cry poor and say they don't know what the economy is going to be but we didn't know what the economy was going to be 10 years ago, and then five years after that," he said. "But I do know that it takes me longer hours and more days to put milk and bread on my table."
Time to end violations of
Canada Health Act with
illegal fees for service
If you're covered by OHIP, all medically necessary hospital and physician services must be provided without extra user charges.

By Natalie Mehra
May 30, 2023

Last month, a friend was told by his doctor it would take a year to have a colonoscopy performed in his local hospital. (A highly dubious claim.) Then, he was told he could have it done in the same physician's private clinic faster … if he pays $75.
That is an outright violation of the Canada Health Act.
A Toronto woman wrote on May 7:
"I just had cataract surgery at a private clinic. I was not warned until I got to the doctor's office that it would cost me just under $2,000. I asked the referring ophthalmologist why I was charged so much. She said I could have asked to waive the fees. But I was not offered that by the doctor who performed the cataract surgery."
Last week, a man in Southwestern Ontario told me he has to pay for laser cataract surgery because it isn't covered by OHIP. (It is.)
When Premier Doug Ford announced plans to expand private clinics, he promised patients would never have to pay with their credit card. Yet, existing private clinics in Ontario, already force — or manipulate — patients into paying outrageous extra costs. And the clinics are extra-billing with impunity.
The Ford government used its majority to pass Bill 60 earlier this month. This new law expressly enables the transfer of surgeries and diagnostics from public hospitals to for-profit clinics. It puts foundational principles of our public health system — that people get care based on need, not wealth — in real and urgent danger.
Patients need to know two things:
First, patients have a "Bill of Rights" under the Canada Health Act. If you're covered by OHIP, all medically necessary hospital and physician services — including cataract surgeries, colonoscopies and MRIs — must be provided without extra user charges, whether in a public hospital or private clinic.
To be clear: No amount can be charged to a patient for medically necessary lenses and eye tests, nor for the premises, equipment or personnel.
Second, private clinics generate profit from "upselling" to patients — pushing a dizzying array of add-ons that are medically unnecessary.
Bill 60 does not ban this practice. Shockingly, it actually invites the new private clinics to lay out their plans for upselling to the government. If they are not stopped, can anyone doubt it's only a matter of time until we're being manipulated into paying thousands of dollars for "extra-special" joint replacements and more?
What is most appalling is that this privatization puts our public health care at risk for no reason. We categorically do not need private clinics to cut surgical wait times. Virtually every public hospital has operating rooms that are closed evenings, overnight and on weekends. They should be funded and staffed to open to full capacity to clear backlogs.
Lest anyone believe we can't afford it, Ontario funds its hospitals at the lowest rate in Canada.
Our public hospitals have been developed over a hundred years. Communities built hospitals to care for victims of the Spanish influenza pandemic of 1918-20. Veteran's memorial hospitals were built after the world wars. Over generations, Ontarians volunteered, fundraised and built our hospitals. They are ours: our public assets, our inheritance, our legacy.
With no democratic mandate whatsoever, sixty-eight MPPs voted to pass Bill 60, privatizing the core of our public hospitals.
In response, the Ontario Health Coalition is organizing a massive volunteer-run referendum. More than 150,000 people have already voted online and in advance polls. Community votes across Ontario will be held outside local businesses and public spaces on Friday and Saturday.
When governments take away our democracy and threaten what is ours, we have to find ways to empower people to have their voices heard. And, if we speak in large enough numbers, the Ford government will ultimately have to listen.
Talks stall as Trudeau and Ford's
multibillion offer to save Stellantis
EV battery plant falls short: sources
One highly placed source told the Star the latest proposal is more than the initial $1-billion contribution that the federal and provincial governments had promised Stellantis to construct a facility that would make 400,000 batteries a year.
By Tonda MacCharlesOttawa Bureau Chief
Robert BenzieQueen's Park Bureau Chief
May 29, 2023

Weeks of crisis talks to keep Stellantis from moving a massive EV battery plant out of Canada are at an impasse as Ottawa's latest offer falls short of what the company wants, the Star has learned.
The Trudeau government has proposed to spend billions more as part of a package for Stellantis — parent company of Chrysler, Jeep and Fiat — to convince the company to restart construction on a $5-billion electric vehicle battery factory in Windsor, halted nearly two weeks ago.
One highly placed source told the Star the latest proposal is more than the initial $1-billion contribution the federal and provincial governments had promised Stellantis to construct a facility that would make 400,000 batteries a year.
But the insider, who spoke on a background basis to protect ongoing sensitive negotiations, warned the money would not be enough for the joint venture formed by Stellantis and its Korea-based partner LG Energy Solution to retain all of the planned battery factory in Canada.
That's because of the richer subsidies available in the U.S. thanks to President Joe Biden's Inflation Reduction Act, which gives companies massive payouts for green manufacturing.
The current Canadian offer could help bankroll production of battery cells here, but it wouldn't cover the modules that contain the battery cells, the source said.
It remains uncertain whether some or all of the manufacturing proposed for the Windsor plant, which is slated to employ 2,500, could be relocated to the U.S.
Neither the company nor government officials at Queen's Park would comment Friday.
Have talks broken down?
In Ottawa, Adrienne Vaupshas, a spokesperson for Deputy Prime Minister and Finance Minister Chrystia Freeland, said only that "conversations are ongoing and we remain confident we will reach a deal that is in the best interests of Canadians. We are working closely with both the Ontario provincial government and with Stellantis."
"The Canadian auto sector is very important to the Canadian economy and the thousands of Canadians whose livelihoods depend on it," Vaupshas said.
Stellantis Canada spokesperson LouAnn Gosselin said only: "We are not commenting at this time."
Talks directed by the federal government and Stellantis, which has taken the lead on negotiations for the joint venture, continued "actively" all week as Industry Minister François-Philippe Champagne was in B.C. and flying back to Ottawa Friday, his office said.
Premier Doug Ford said his government had increased its initial contribution of a $500-million subsidy to the auto giant, but has declined to discuss specific subsidies on offer.
Speaking to reporters Wednesday at an auto parts factory in London, the premier emphasized the importance of the sector to Ontario's economy.
"The future is electric and we're leading the charge. Over the past two-and-a-half years, we've attracted over $25 billion in auto and EV battery investment, including, most recently, Volkswagen's $7-billion investment to build its first overseas EV battery manufacturing facility here in St. Thomas," said Ford.
"These are game-changing investments that are creating new jobs, better jobs, better paycheques across the auto supply chain and driving economic growth," he said.
Brampton plant could be next
But Ford sounded a note of frustration at the pace of talks in the Stellantis situation, suggesting the ball is in Ottawa's court.
"We're waiting for the federal government to finish off the deal. As you know, we put in our fair share and now we're stepping up again — to put in more money," the premier said.
There are also concerns at Queen's Park that the huge Stellantis plant in Brampton could be collateral damage if the automaker moves more production stateside.
A source close to Stellantis noted the company has not yet revealed a future EV product for Brampton, where the gasoline-powered Chrysler 300, the Dodge Charger and the Dodge Challenger have been made for years.
The federal government never publicly confirmed its original $500-million contribution to Stellantis-LG Energy Solution in March 2022, citing commercial sensitivities around other negotiations that were on at the time.
However, after the introduction last August of the Biden administration's $369-billion (US) package subsidies to attract "green" technology investments to America, Stellantis quickly sought more financial incentives from Canada.
Stellantis shut down construction on the plant three days after the Star revealed on May 12 that the project was in jeopardy if the pot wasn't sweetened.
Champagne and Freeland have said Canada would not match dollar-for-dollar American production subsidies, but would support strategically important projects via investment tax credits to spur capital outlays by companies to start projects here.
U.S. money has changed things
Last week, Champagne stressed Ottawa wants to keep the Stellantis investment in Windsor, but at the same time Freeland said the company must be "reasonable" in its demands because federal resources are not "infinite." Both have publicly lobbied the province to spend more, citing regional "fairness" given Ontario will get the most benefit from the project.
As Champagne and Freeland pursued additional cash from the Ford government, they have tried to keep talks under wraps, insisting they will not negotiate in public.
Those talks heated up this spring after German auto giant Volkswagen said it struck a deal with the federal government to locate a new EV battery-making plant in St. Thomas. It is another massive "gigafactory" that will ultimately produce up to one million electric car batteries a year, more than twice what the Stellantis plant is aiming to produce.
When the details were revealed in April, Ottawa admitted it had offered VW matching U.S.-style production credits of up to $13.2 billion — far higher than the $1 billion in aid originally announced for the Stellantis EV battery plant in March 2022.
In a letter to Prime Minister Justin Trudeau, first reported by the Star, Stellantis demanded Ottawa respect what the company said was a written promise to match production subsidies for the Windsor plant, too.
Ford's Farley: 'We see the
Chinese as the main competitor,
not GM or Toyota'
Jordyn Grzelewski
The Detroit News
May 28, 2023
Ford Motor Co. CEO Jim Farley is looking further afield than the Dearborn automaker's traditional rivals as the company charts a future defined by electric, digitally-connected vehicles: namely, to China.
"We see the Chinese as the main competitor, not GM or Toyota," said Farley, speaking at a Morgan Stanley conference Thursday. The comment came in response to a question about how Ford can preserve its current strategy of focusing on the segments where it's most successful, in the context of an increasingly competitive landscape and as Chinese automakers make significant gains.
"As far as the Chinese (are) concerned, it's going to be really humbling. They produce 70% of the electric vehicles in the world in China," Farley said. "The Chinese are going to be the powerhouse, we think. To beat them, you either have to have a very distinct brand — which we think we do, by leaning into our icons — or you have to beat them on cost. But how do you beat them on cost if their scale is five times yours?"
Farley pointed to Chinese competitors like SAIC Motor, Great Wall Motor and Geely — but the one he's watching the closest is BYD Auto, the company that this year ascended to China's top-selling auto brand and which is vying with Tesla Inc. for the title of the world's biggest electric-vehicle maker. Farley noted BYD's massive scale, investments in lithium iron phosphate battery chemistry and its high levels of vertical integration.
"I like BYD. Totally vertically-integrated, aggressive, unapologetic," he said. "Very, very impressive company."
With China now holding the title of the world's largest auto exporter and as the country maintains dominance over EV battery technology, Farley said the United States has a decision to make, even amid high geopolitical tensions: "If localizing their (battery) technology in the U.S. gets caught up in politics, the customer's really going to get screwed. So we have to work through that in this country."
Detroit's automakers have been reassessing their strategies in China amid rapidly increasing competition from domestic manufacturers there that are leading the way on electrification and offering high-quality, affordably-priced EVs. The stakes are high, as China is not only the world's largest auto market, but the top EV market in the world.
Ford, which has a market share of about 2% in China, recently said it was moving to a "leaner" model there, including a focus on exports and on areas of strength such as commercial vehicles. And while rival General Motors Co. has a larger business there, executives there have also acknowledged challenges amid years-long sales declines. Stellantis NV is opting for an "asset-light" approach in China.
"We're not going to try to serve everyone," Farley said earlier this month. "It'll be a lower investment, leaner, much more focused business in China, and we're going to have a team on the ground that will be global resources for the company, because of how important the market is in EV." That reassessment also includes reported job cuts.
The market fluctuations in a country once dominated by foreign auto brands can be explained in large part by Chinese consumers' rapid adoption of electric vehicles. More than a quarter of passenger vehicles sales in China were electric last year, and the vast majority of those EVs were produced by domestic manufacturers.
Farley's comments Thursday about the competitive cost structure Chinese automakers are establishing echoed similar remarks Stellantis CEO Carlos Tavares made recently.
"Now we have the problem of affordability, and we have our Chinese competitors that are going to challenge us with a very different cost structure," Tavares said. "We are challenged by our Chinese competitors. They have done the job. So, the question for Europe is very important: Is the only way to compete with our Chinese competitors to use the same cost structure, or can we find another way to compete with them? That is the 1 million euro question."
Meanwhile, Ford recently has been embroiled in political backlash over its planned use of Chinese technology at a forthcoming $3.5 billion battery plant in Marshall.
The Dearborn automaker is establishing the first automaker-backed LFP battery plant in the United States. The operation is slated to open in 2026 and to create about 2,500 jobs.
Ford will own the property, employ the workforce and operate the plant. It will license battery technology from China-based Contemporary Amperex Technology Co. Ltd., or CATL, an arrangement that does not involve a joint venture or cross shareholdings but which nonetheless has drawn intense criticism from Republican lawmakers. Ford officials have pointed out that many EV batteries are imported from China, and that CATL will not receive U.S. tax dollars for the Marshall plant.
Ford's stock closed up 0.4% to $11.38 per share Thursday afternoon.
Ford's new three-row crossover
to be built at Oakville plant
By Gene Pereira
May 27, 2023
A three-row EV crossover is coming to Ford's Oakville plant in the near future.
Ford CEO Jim Farley made the announcement earlier this month at the auto company's investor day stating that with the two-row crossover field packed with competitors, the company will need to compete elsewhere as well.
Aimed to help boost up their EV division, three-row EV crossover from Ford will be built in Oakville and is expected to reach dealerships in 2025.
"In contrast to two-row crossovers that we believe will be a very saturated market, we believe Model E can be highly differentiated in markets where we know the customer well, like the three-row utility space," said Farley, in a quarterly financial call earlier this month.
"A lot of new customers bought a Lightning that never owned a pickup truck before. And we intend to do that with a three-row crossover and with a bunch of EV Pro vehicles."
Some of the details of the new vehicle were shared at the investor event by Doug Field, Ford's chief advanced product development and technical officer.
The three-row crossover, which will have enough space for at least seven passengers and be similar in size to the Ford Explorer, will have over 563 km/h of range, with the ability to add over 241 km/h of range in just a 10-minute charging stop.
While exact pricing on the new vehicle has yet to be released, Ford said it will be affordable.
Ford reverses course, will keep
AM radio on future models
Tom Krisher and Wyatte Grantham-Philips
Associated Press
May 24, 2023
Detroit — Owners of new Ford vehicles will be able to tune in to AM radio in their cars, trucks and SUVs after all.
Ford Motor Co. CEO Jim Farley wrote in social media postings Tuesday that the company is reversing a decision to scrub the band after speaking with government policy leaders who are concerned about keeping emergency alerts that often are sounded on AM stations.
"We've decided to include it on all 2024 Ford and Lincoln vehicles," Farley wrote on LinkedIn and Twitter. "For any owners of Ford's EVs without AM broadcast capability, we'll offer a software update" to restore it.
The move comes after a bipartisan group of federal lawmakers introduced a bill Wednesday calling on the National Highway Traffic Safety Administration to require AM in new vehicles at no additional cost.
Sponsors of the "AM for Every Vehicle Act" cited public safety concerns, noting AM's historic role in transmitting vital information during emergencies, such as natural disasters, especially to rural areas.
Sen. Edward Markey, D-Mass., one of the bill's sponsors, said eight of 20 major automakers including Ford, BMW AG and Tesla Inc. have pulled the band from new vehicles.
Ford removed AM from the 2023 Mustang Mach-e and F-150 Lightning electric pickups after data collected from vehicles showed that less than 5% of customers listened to it, spokesman Alan Hall said. Electrical interference and reducing cost and manufacturing complexity also played a role.
The company also took it out of the 2024 gasoline-powered Mustang, but will add it back in before any of the muscle cars are delivered, Hall said.
The EVs will get an online software update to put AM back into the vehicles, and Ford will keep including it in future vehicles as it looks at innovative ways to deliver emergency alerts, Hall said.
Ford and others also suggested that internet radio or other communication tools could replace AM radio. But Markey and others pointed to situations where drivers might not have internet access.
The Federal Communications Commission and National Association of Broadcasters praised the legislation, which is also backed by Sen. Ted Cruz, R-Texas; Rep. Josh Gottheimer, D-N.J.; Rep. Tom Kean, Jr., R-N.J., and Rep. Marie Gluesenkamp Perez, D-Wash., among others.
But the Alliance for Automotive Innovation, a U.S. trade group that represents major automakers including Ford and BMW, criticized the bill, calling the AM radio mandate unnecessary.
The trade group pointed to the Federal Emergency Management Agency's Integrated Public Alerts and Warning System, which can distribute safety warnings across AM, FM, internet-based and satellite radios — as well as over cellular networks.
The alliance said the bill gives preference to a technology that's competing with other communications options.
Messages were left Tuesday seeking comment from BMW and Tesla.
According to the National Association of Broadcasters and Nielsen data, more than 80 million people in the United States listen to AM radio every month.
Ford strikes lithium deals to
support increase in EV output
Keith Naughton, David Stringer and Matthew Miller
Bloomberg
May 23, 2023
Ford Motor Co. reached a series of deals to buy lithium from projects in Canada to Chile, as automakers rush to secure the materials needed to build electric vehicles.
Ford has struck deals with Albemarle, the world's top producer, Chile's SQM and Canada's Nemaska Lithium, according to separate announcements Monday. The deals come ahead of the second day of an investor event focused on Ford's $50 billion plan for electric models. The agreements will look to take advantage of President Joe Biden's Inflation Reduction Act, which contains incentives for battery manufacturing and sourcing of materials from the United States and its allies.
The availability and cost of crucial battery materials, including nickel and cobalt, have been key concerns for years among EV makers trying to build out their electric lineups. The issue has gained more urgency in recent months due to rising competition to strike supply pacts with miners and project developers and by wild swings in raw material costs. Processing is the "limiting factor," said Ford Chief Executive Officer Jim Farley.
"The mining part is not the constraint. It's really the processing," Farley said Monday in an interview on Bloomberg Television. "So turning those raw materials, especially lithium and nickel, into processed materials we can put into a slurry to make the cells themselves."
This is the second time in less than a year that Ford has announced direct deals with battery metals producers, following a series of agreements announced in July. The latest pacts include:
-Albemarle supplying more than 100,000 metric tons of battery-grade lithium hydroxide for about 3 million Ford EV batteries starting in 2026, and continuing through 2030
-SQM ensuring supply of battery-grade lithium carbonate and hydroxide that will help Ford vehicles qualify for consumer tax credits included in the Inflation Reduction Act
-Canada's Nemaska Lithium delivering as much as 13,000 tons of lithium hydroxide per year, with Ford becoming the first customer of the company backed by Quebec's government and Livent, the world's third-largest lithium producer
-EnergySource Minerals and Compass Minerals supplying lithium products they expect to produce in California and Utah, respectively, starting in 2025
Ford appeared to be lagging competitors in terms of lithium supply, despite signing an off-take agreement last year with Liontown Resources, David Deckelbaum, a TD Cowen analyst, said in a note. The flurry of deals announced Monday put it "well ahead" of most auto manufacturers, he wrote, and highlights what will be the most likely path that companies take to secure supply, as opposed to mergers and acquisitions.
Ford is staging a two-day event in Dearborn this week to persuade investors on the merits of its plans for a 16-fold increase in EV production in the span of just a few years. The company is "pretty much done" locking up the mining capacity needed to reach its 2026 production goal, Farley said.
The CEO noted the processing constraints Ford is facing are partly political. The Biden administration is coaxing companies to depend less on China by making EV incentives subject to requirements that components and materials are sourced from North America and U.S. free-trade partners.
"On-shoring the processing is going to be the most important controller of cost and also politics," Farley said. "Eighty percent of the processing for nickel and lithium are being done in China, and we need to localize that."
Canadian autoworkers union
Unifor lays out priorities for
Detroit Three contract talks
Breana Noble
The Detroit News
May 22, 2023
The labor union representing Canadian autoworkers last Thursday that pensions, higher wages and job security in the shift to producing electric vehicles are the priorities at the bargaining table this year with Detroit's three automakers.
Delegates from Unifor's locals met for the union's Special Auto Council on Wednesday and Thursday in London, Ontario, to discuss proposed resolutions and priorities for the "most closely watched and highly anticipated rounds of Detroit Three bargaining that we've seen in a long time," Unifor National President Lana Payne said in a statement. Those will kick off in August. It'll be the first time in years the Canadian union representing 20,000 autoworkers will be negotiating with General Motors Co., Ford Motor Co. and Stellantis NV at the same time as the United Auto Workers, which have signaled similar expectations.
Delegates raised concerns over inflation, temporary layoffs as automakers retool plants for EVs, hiring and retention challenges and the unionization of new EV facilities.
"We are in an extraordinary time in the sector, with thousands of members bracing for a transition to electric vehicles," James Stewart, Unifor's master bargaining chair for Stellantis, said in a statement. "One of our primary priorities in addition to pensions and wages will be to secure details of these investment commitments including specific product allocation, transition timeline and income security protections during the transition."
Stellantis' decision on Monday to pause construction of an EV battery module assembly facility it owns with LG Energy Solution in Windsor, Ontario, over a disagreement on what the Canadian government has committed to provide in tax credits, shows what is at stake in the EV transformation as automakers seek cost reductions to produce more-expensive EVs. Payne told The Detroit News on Wednesday that she fears losing the battery plant could risk other investments from Stellantis in the country that is seeking to win back auto investments lost in recent decades.
"There is quite frankly too much at stake," Payne said about the situation with the Windsor module plant, where 300 jobs are at stake. "This company is hard bargaining. We understand hard bargaining with this company. That is the situation we're in."
If Stellantis does stick to building the $3.7 billion battery plant, Unifor would look to organize the plant, putting it in a similar situation as the UAW that has called for workers at these joint-venture battery plants to be included in the union's master agreements, the contracts that promise top wages, health care and other benefits for seniority assembly and traditional powertrain workers.
Currently, a contract for the only organized JV battery plant, in Warren, Ohio, is being negotiated separately with Ultium LLC, the partnership between GM and LGES. Workers there start at $16.50 per hour, about half of what traditional seniority autoworkers make.
"It is important that auto manufacturing jobs continue to be family and community supporting jobs, with solid, stable pensions and strong wages," Jason Gale, Unifor's master bargaining chair for GM, said in a statement. "Our members have been very clear with us that pensions and wage improvements form the core of our bargaining proposals."
Unifor Auto Council determines
bargaining priorities for D3
negotiations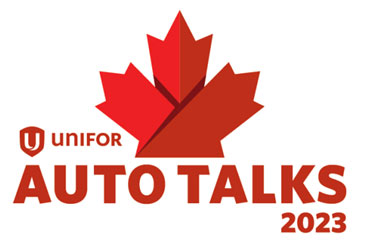 May 21, 2023
LONDON—Pensions, wages, transition plans as autoworkers shift to producing electric vehicles, and confirmation of new investment and product lines emerged as the bargaining priorities at the Unifor Special Auto Council, as the union prepares for upcoming negotiations with the Detroit Three automakers (Ford, General Motors and Stellantis).
"This is going to be a big year. One of the most closely watched and highly anticipated rounds of Detroit Three bargaining that we've seen in a long time," said Lana Payne, Unifor National President. "The Auto Council has worked to identify our key, overarching priorities amid hundreds of specific proposals put forward by our members to set our strategic course. Our members expect us to deliver and they deserve it."
During Special Auto Council, delegates raised concerns including rising inflation, income security during retooling for EV production, hiring and retention challenges including for Skilled Trades and the unionization of new EV facilities, among others.
Contract negotiations for the union's 20,000 auto sector members at the D3 will get underway in August 2023. The Unifor collective agreement covers members working at auto assembly plants, powertrain facilities, casting and stamping operations, parts distribution centres, office and clerical workers, as well as fire and security units.
Unifor's Special Auto Council, held May 17-18 in London, Ont., brought together active and retired members from Ford, GM and Stellantis to prioritize the demands that will be brought to the table. Analysis of the sector's economic forecast, current Canadian manufacturing footprint, and member pension plans informed the conversation.
"Inclusion is very important when it comes to bargaining," said John D'Agnolo, Unifor Auto Council Chair and Ford Master Bargaining Chair. "Our bargaining process includes members from the beginning and at the end they get to vote on it, so throughout the whole process they get to see it. It's the democratic way."
Unifor has not yet announced which company it will select to set the contract pattern for the remaining rounds of bargaining with the other companies.
"We are in an extraordinary time in the sector, with thousands of members bracing for a transition to electric vehicles," said James Stewart, Stellantis Master Bargaining Chair. "One of our primary priorities in addition to pensions and wages will be to secure details of these investment commitments including specific product allocation, transition timeline and income security protections during the transition."
As workers face rising interest rates and record inflation, pensions and wages are top of mind for members.
"It is important that auto manufacturing jobs continue to be family and community supporting jobs, with solid, stable pensions and strong wages," said Jason Gale, GM Master Bargaining Chair. "Our members have been very clear with us that pensions and wage improvements form the core of our bargaining proposals."
Unifor previously unveiled its set of 29 recommendations for governments and automakers in its auto policy document, Navigating the Road Ahead: Rebuilding Canada's powerhouse auto sector.
"We are the ones most vested in this industry's success. We are its most vocal advocate and its strongest champion," said Payne. "One thing is for certain with our union: once we decide on a goal, we don't waver. We are relentless and determined."


Automaker set to 'pull the plug'
on electric-vehicle battery plant
Dave Waddell
Windsor Star
May 18, 2023
WINDSOR – Auto giant Stellantis and its LG Energy partner are preparing to shut down entirely construction of its planned electric-vehicle battery plant here amid a funding impasse with the federal government, sources say.
The automaker, whose brands include Chrysler, is also believed to be reviewing its entire Canadian footprint, perhaps imperiling the Stellantis production facility in Brampton over an apparent delay by the federal government in signing a final pact to help fund the multi-billion-dollar project in Windsor.
The company's entire electric-vehicle program in Canada could be at risk, one source said. "They're not bluffing. They're prepared to pull the plug on the battery plant."
Contacted Wednesday, a spokeswoman for Stellantis would not specifically address whether the Windsor construction site was facing an imminent shutdown.
"Stellantis and LG Energy Solution simply ask that the Canadian government keep its commitments in relation to what was agreed last February and which led us to continue construction work of the gigafactory in Windsor," LouAnn Gosselin said. "This uncertainty is unfair to our Canadian employees, as well as towards Stellantis and LGES investments."
Stellantis had previously announced it would bring electric vehicle production to Brampton.
But the company hasn't announced anything to replace the current vehicles produced there, the Dodge Challenger and Charger, which were originally believed headed to Windsor in a new electric version.
The Chrysler 300 is also produced in Brampton, but it is being phased out after this year's model run.
Stellantis has its Canadian headquarters in Windsor and the local assembly plant is its sole source of minivan production. It's scheduled for a retooling to accommodate electric vehicle production, but the start date has been pushed back from the original early June start to later in the summer. The existing Windsor plant isn't in danger, sources said.
Stellantis CEO Carlos Tavares and LG Energy Solution CEO Young Soo Kwon warned of the possible implications of not finalizing a new financial agreement in an April 19 letter to Prime Minister Justin Trudeau. The letter, excerpts of which were published in the Toronto Star, urged the government to act on numerous funding promises.
"Continued delay in executing this agreement is bringing significant risk to the project," the CEOs wrote.
Talks between the two sides have been ongoing since last August after the American Inflation Reduction Act (IRA) bill was passed, but a senior official for one of the companies confirmed Tuesday night the federal government still hasn't signed off on any of the subsidies.
LG and Stellantis are seeking a package competitive with the $45/Kwh subsidy offered in the U.S. bill – which was the basis for the $13 billion in incentives Volkswagen may get for locating an electric-vehicle battery plant in St. Thomas.
Currently, Stellantis/LG have halted construction on just the module portion of the Windsor battery plant while discussions continue. Production has been scheduled to start early in 2024 with a plan to produce 400,000 electric-vehicle batteries annually.
With other battery companies also looking at locating in Canada – Quebec being a likely location – industry observers are sensing the federal government is looking to set a precedent now to involve provincial governments in the subsidies.
This week, the federal government began publicly prodding its Ontario counterpart to pony up more provincial financial support.
"The feds are saying we're heavily committed to the province (of Ontario)," said Automotive Parts Manufacturers' Association president Flavio Volpe. "There are other provinces saying there's more than automotive in Ontario."
To date, the province has claimed it doesn't have the financial wherewithal to compete against the U.S. government's subsidy package.
Deputy Prime Minister Chrystia Freeland has said she's "absolutely confident" the Windsor deal will be completed, though she added: "But I also want to point out that the resources of the federal government are not infinite. We are counting on Ontario to do its fair share and we're counting on Stellantis to be reasonable
Ford posts April sales gain
as F-Series comes roaring back
Jordyn Grzelewski
The Detroit News
May 5, 2023
Ford Motor Co.'s U.S. sales rose 4% year-over-year in April, bolstered by strong results in the truck segment.
The Dearborn automaker sold 184,002 vehicles in the United States last month. Sales of internal combustion engine vehicles were up 5.6%, while hybrid vehicle sales slipped 6.9% and electric-vehicle sales fell 25% as the automaker continued to feel the impact of production downtime at two of its key EV plants.
Ford reported the results Wednesday after its quarterly earnings report Tuesday. The automaker posted $1.8 billion in profits on $41.5 billion in the first quarter. Executives said the solid financial results were bolstered by higher sales and volumes in the first three months of the year.
The Blue Oval's April sales results were consistent with industrywide gains recorded in April. Industry data provider Cox Automotive reported Wednesday that new-vehicle sales likely finished higher than its analysts' forecast of an annual sales pace of 15.1 million sales, "fed by higher inventory levels and a healthy dose of fleet deliveries." Initial estimates, according to Cox, indicate the pace was close to 15.9 million sales. Honda, Hyundai, Kia and Subaru all reported gains.
The estimated pace far outstrips the seasonally adjusted annual rate of 14.3 million sales recorded last April, and March's 14.8 million-unit pace.
"Pent-up fleet demand is being strategically delivered by some automakers looking to offset any decline in retail demand," Cox analysts wrote. "But the initial April estimates suggest there is little evidence of waning demand in the overall market. In fact, with inventory at the highest level in nearly two years and transaction prices trending downward through the first quarter, new-vehicle sales in the U.S. continue to surprise on the upside."
In Ford's SUV segment, sales were down 11.3% from April 2022. For the Ford brand, sales of the EcoSport, Bronco Sport, Bronco, Mustang Mach-E, Edge and Explorer all were down compared to a year ago. The Escape, a compact SUV that just got a redesign, saw sales rise 10.5%, while the full-size Expedition was up more than 200%.
Mach-E sales have been down as the plant in Mexico where it's assembled has gone through upgrades to support a boost in production. Ford aims to increase production to 130,000 units this year from 78,000 last year. It announced an across-the-board price cut on the Mach-E lineup Tuesday as it reopened orders for the EV.
Truck and van sales, meanwhile, were up 21%, boosted by a 35.1% year-over-year gain for the F-Series franchise, Ford's profit pillar. The automaker sold 69,595 F-Series trucks last month compared to 51,517 a year ago, representing the franchise's best sales performance since before the coronavirus pandemic and related supply-chain issues. Those results were underpinned by the recent launch of the 2023 Super Duty, which Ford says is turning on dealer lots in about nine days.
Ford reported 1,335 sales of the electric F-150 Lightning, which launched last April. The plant in Dearborn where the Lightning is assembled went through a five-week production shutdown earlier this year to resolve a battery issue; deliveries have since resumed.
Sales of the Ford Ranger, Maverick, E-Transit and Transit Connect were down, while E-Series, Transit and heavy truck sales were up.
Mustang sales were up 17.5%. Ford's luxury Lincoln brand saw sales drop off 27.8% from last April.
Year-to-date, the automaker's U.S. results are up 8.3% from the first four months of 2022. Ford ended the month with nearly 377,000 vehicles in gross stock.
Ford cuts Mustang Mach-E
prices across lineup,
reopens order banks
Jordyn Grzelewski
The Detroit News
May 4, 2023
Ford Motor Co. on Wednesday will reopen order banks for the Mustang Mach-E — again lowering prices on the battery-electric crossover amid signals that an EV price war is brewing.
The Dearborn automaker is reducing pricing across the Mach-E lineup by as much as $4,000, bringing the lowest-priced model, the select rear-wheel-drive standard range, down to $42,995 from $45,995. The highest-priced model, the GT all-wheel-drive extended range, will drop to $59,995 from $63,995.
The move follows aggressive price cuts by EV market leader Tesla, which has sought to spur demand and increase its sales volumes while sacrificing some of its healthy profit margins. After Tesla slashed its pricing by as much as 20% in January, Ford followed shortly thereafter with reduced prices on the Mach-E, the inaugural offering in its first lineup of battery-electric vehicles, which competes directly with Tesla's Model Y.
"Our competitors are also adjusting their prices," Marin Gjaja, chief customer officer for Model e, Ford's EV unit, said at the time, according to Bloomberg. "As we look and want to stay competitive in the marketplace, we're having to respond."
Tesla this week raised prices on some of its models, CNBC reported, but its prices remain lower than they were at the start of the year.
The previous reduction in Mach-E's pricing was described by some capital markets analysts as necessary to remain competitive, while others have been skeptical given that Ford currently is losing money on its EV business. But Ford executives have said that boosting production volumes on the Mach-E is driving cost reductions, enabling the price cuts.
The plant in Mexico where the Mach-E is assembled recently went through a series of upgrades to support a production ramp-up in the second half of this year.
The boost in Mach-E production to 130,000 units this year from 78,000 last year comes as Ford aims to hit a global run rate of 600,000 EVs annually by the end of this year and 2 million by the end of 2026 as part of its $50 billion electrification strategy. The automaker currently offers two other battery-electric products: the E-Transit cargo van and the F-150 Lightning pickup truck, for which Ford has raised the price numerous times since launching last spring. The Dearborn automaker is developing its next generation of EVs.
Ford on Tuesday detailed some improvements to the Mach-E, including increased battery range for the standard-range models to a targeted EPA-estimated range of 250 miles for rear wheel drive and 226 miles for all wheel drive.
Standard-range models now will be powered by lithium iron phosphate batteries, a change Ford previously announced and which it said would result in a gain in horsepower for the eAWD configuration. And standard-range models now will be able to charge to 100% more frequently via AC home charging, while DC fast charging on the road will see a slight reduction in the time needed to reach 80% battery capacity.
The Mach-E now will come standard with the hardware necessary to activate BlueCruise, Ford's hands-free highway driving system. Ford is offering a complimentary 90-day trial in addition to the existing option of paying for a three-year subscription as part of the vehicle purchase.
"We continue to find ways to improve the value of the Mustang Mach-E," Gjaja said in a statement. "Upgraded BlueCruise rolling out for new and existing Mustang Mach-E owners, increased range and faster DC charging times on standard range models show how we are relentlessly improving our products for our customers."
Ford has said that the Mach-E qualifies for potential Inflation Reduction Act tax credits this year of $3,750.
The new Mach-E prices, excluding destination/delivery fees, are:
• Select RWD standard range: $42,995 (down $3,000)
• Select AWD standard range: $45,995 (down $3,000)
• California Route 1 AWD extended range: $56,995 (down $1,000)
• Premium RWD standard range: $46,995 (down $4,000)
• Premium AWD standard range: $49,995 (down $4,000)
• GT AWD extended range: $59,995 (down $4,000)
Ford posts strong revenue
and higher profit
margins, exceeding Wall
Street expectations
Jordyn Grzelewski
The Detroit News
May 3, 2023
Ford Motor Co. posted profits of $1.8 billion in the first quarter of 2023, up from the $3.1 billion loss it reported a year ago.
Revenue rose 20% year-over-year to $41.5 billion on a 9% increase in vehicle shipments over the same period last year. And adjusted operating profits were up 45% to $3.4 billion. The results beat analysts' expectations.
Executives said that the quarter's profitability was bolstered by a "favorable mix of products, higher net pricing and increased volume."
In a reflection of a restructuring of the company, Ford for the first time Tuesday reported financial results for three separate business units: Ford Blue, dedicated to gas and hybrid vehicles; Ford Model e, which is focused on electric vehicles, and Ford Pro, which handles commercial products and services.
The EV business posted a $722 million operating loss on revenue of $700 million for the quarter — which should come as no surprise to investors after Ford previously disclosed that it plans to lose $3 billion on EVs this year. It expects EV losses to reverse in the coming years as volumes grow.
Results also were held back by production interruptions for the Mustang Mach-E and F-150 Lightning — electric derivatives of iconic favorites — in Q1 that constrained shipments and revenue.
Operating profits for Ford Pro nearly tripled from a year ago to $1.4 billion on revenue of $13.2 billion, while Ford Blue's operating profits nearly doubled to $2.6 billion on revenue of $25.1 billion. Both segments were profitable in every geographic region where they operate, and had earnings margins of more than 10%.
"We're bringing Ford+ to life by zeroing in on what distinct customers need and value the most," CEO Jim Farley said in a statement, referring to the company's growth plan. "Ford Pro is leading the way on profitable growth, our big investments in iconic Ford Blue vehicles and derivatives are winning with customers, and Ford Model e's different approach to EVs is significantly reducing costs on our first high-volume products while rapidly developing breakthrough next-generation vehicles from the ground up."
The company ended the quarter with nearly $29 billion in cash and more than $46 billion in liquidity.
The Dearborn automaker reaffirmed its full-year guidance of adjusted operating profits of between $9 billion and $11 billion, and adjusted free cash flow of about $6 billion. It also reaffirmed its segment-level expectations of about $7 billion in operating profits for Ford Blue; a full-year loss of $3 billion for Ford Model e; and operating profits of nearly $6 billion for Ford Pro.
Crosstown rival General Motors Co. last week beat Wall Street expectations with first-quarter profits of $2.4 billion on revenue of $40 billion. The Detroit automaker raised its guidance for the year to adjusted operating profits of between $11 billion and $13 billion.
Grocery giants are
screwing Canadians—
and farmers have proof
The main cause of rising food prices is the small bloc of powerful companies who control Canada's food processing and retail industries
by Emma Paling
May 2, 2023
The real cause of skyrocketing food prices is corporate greed and market concentration—and one group of farmers has the receipts.
The National Farmers Union (NFU) has submitted data to the House of Commons agriculture committee which details how much retail food prices have risen compared to the prices that farmers receive for their goods. In fact, the union says retail prices have been completely "decoupled" from corresponding food inputs.
This means that while grocery store prices reach record highs, the farmers who stock their shelves are not seeing any of those profits—and a small group of processing and retail corporations are lining their own pockets instead.
"We need to be real about where the money is going," NFU president Jenn Pfenning, who farms organic vegetables near Kitchener, Ont., told The Breach.
Retailers and processors are taking larger portions of the money spent on food, while farmers are stuck with rising costs and stalled prices.
"At the end of the day, retailers are posting record profits," Pfenning said. "Farmers are, in many cases…posting either record or close-to-record losses and low margins."
The price of bread has risen far more sharply than the price farmers get paid for their wheat, data submitted by the NFU to Parliament show. Graph: The Breach Data: Saskatchewan Agriculture and Food Crops — Statfact and Statistics Canada via NFU

"From 2003-2016, bread prices rose steadily, far outpacing the minor increases in farmgate wheat prices," NFU's submission from last week explained. Farmgate prices are the prices of goods bought directly from farmers without markup added by retailers.
The union says the costs borne by consumers have been completely detached from the prices paid to farmers since the 2000s.
"Farmgate prices for wheat did increase in 2021 and 2022, potentially driven by the war in Ukraine and other factors. However, they did not come close to narrowing the gap that has steadily widened since the beginning of this data series."
Caption: The rising price of cereal has become completely detached from the amount farmers get paid. Graph: The Breach Data: Canada Grains Council and Statistics Canada via NFU

Another example about the costs of corn and corn flakes shows an even more dramatic example of the "decoupling" of retail prices from the prices of farmers' goods.
The trend extends to other markets: the price of bacon has risen at a completely different rate than the price of hogs. At one point, the price of hogs actually fell while the price of bacon increased.
This massive disparity has been growing for decades. The trend suggests that it's not the prices farmers are charging, the COVID-19 pandemic or the war in Ukraine driving the biggest rises in food prices. It's the processors, packers and retailers who—in heavily concentrated markets—have the power to raise prices and take larger profit margins.
Grocery chains double their profits
Supermarkets have doubled their profits since 2019, economist Jim Stanford of the Centre for Future Work reported in a separate submission to the agriculture committee.
Grocery executives have done this while blaming the pandemic, the war and their suppliers, as Sobeys CEO Michael Medline and Metro CEO Eric La Flèche did in their appearances before the committee.
But these companies have actually hiked their prices "above and beyond" what would be necessary to cover their increased costs, Stanford said. And big corporate processors like Cargill and PepsiCo have done the same thing.
"Like the supermarkets, food processors have also increased prices more than justified by their own increased costs," Stanford's report said. "Food manufacturing profits have grown notably since the pandemic: up 42% in the latest 12-month period, compared to 2019."
Meanwhile, food banks say they're at their "breaking point" as they try to feed more Canadians than ever before.
Small bloc of companies exerts control
These corporations get away with it because they have high levels of control. Canada's food retail and processing markets are heavily concentrated, which means a small number of companies control both the prices they pay to suppliers and the prices they charge consumers.
Five retailers—Loblaw, Sobeys, Metro, Costco and Walmart—control 75 per cent of Canada's food retail market. In processing, the Canadian market is even more consolidated in some cases. Just two corporations—one of which was owned by Loblaw parent company George Weston Ltd. until recently—control 80 per cent of the bread-making market, for example.
The result is that farmers are facing dire financial circumstances, Pfenning said. They're struggling with increased costs for virtually everything they need to grow food: land, equipment, soil amendments and more. Yet the prices they're paid are virtually stagnant.
"Farmers and consumers are clearly in the same boat," NFU vice president Stewart Wells said in a press release about the new data, "dealing with a highly consolidated processing and retail sector that can set prices to suit themselves and award enormous salaries to corporate CEOs."


Workers gain protection as
pension super-priority Bill
receives royal assent
APRIL 29, 2023
Ottawa – Bill C-228, a private members' bill that gives pension plan members super-priority during plan windups and bankruptcy proceedings received royal assent.
"This change has been many years in the making. I'm glad to see lawmakers in both chambers say 'enough is enough' and put workers first by adopting this legislation," said Lana Payne, Unifor National President. "Pensions are deferred wages and they cannot be allowed to be stripped away and put to the back of the line if the company closes up shop."
Despite being adopted, the Bill's changes will not come into effect for four more years. C-228, An Act to amend the Bankruptcy and Insolvency Act, the Companies' Creditors Arrangement Act and the Pension Benefits Standards Act, 1985 was a private members' bill tabled by the MP for Sarnia-Lambton Marylin Gladu.
"For too long, corporate bosses have been allowed to doll out dividends and executive bonuses during bankruptcy while retirees had their fixed and often already low incomes slashed. Canadians remember the Sears closure, and the devastating effects of the old system of prioritization. This law finally corrects that order of priorities to protect pensioners," said Les MacDonald, Unifor National Executive Board Retirees Representative.
MacDonald presented to the Senate Committee considering the Bill in February 2023 and reported on the positive impact the legislation will have on retirement security for workers in Canada.
Currently, if an employer has a defined-benefit pension plan and declares bankruptcy or insolvency, the plan needs to be wound up so that all pension assets are paid out. Pension plans may suffer from wind up deficits, a term that calculates the amount of additional money needed to fund the benefits to 100% for retirees on the date of wind up. Bill C-228 will put any outstanding amounts due to the pension fund wind up ahead of secured creditors, regardless of whether the corporate entity declares bankruptcy or restructuring.
The union supported the adoption of this legislation and will continue to negotiate strong pension benefits for members in every region of the country
"Bill C-228 means that workers can have even more faith that their negotiated pensions are guaranteed. They put in the work, they deserve the benefits. Why shouldn't workers come first?" continued Payne.
Unifor is Canada's largest union in the private sector and represents 315,000 workers in every major area of the economy. The union advocates for all working people and their rights, fights for equality and social justice in Canada and abroad, and strives to create progressive change for a better future.
Stellantis offers buyouts to 33,500
hourly, salaried workers;
UAW's Fain fires back
Breana Noble
The Detroit News
April 27, 2023
Stellantis NV is asking the more than 33,500 hourly and salaried employees to consider over the coming weeks taking voluntary buyouts announced Wednesday by the maker of Jeep SUVs and Ram pickup trucks, a response to an increasingly competitive autos market and the expensive shift to electrification.
The automaker declined to provide reduction targets for both the bargaining and non-bargaining workforces, but spokesperson Jodi Tinson said the company will make the packages available to 31,000 hourly workers in the United States and Canada and 2,500 U.S. salaried employees. In a statement, United Auto Workers President Shawn Fain blasted the proposed cuts as "disgusting."
A letter from a local United Auto Workers president circulating earlier this week on Facebook suggested the company is looking to reduce its hourly workforce by as many as 3,500 employees in response to stiff market competition and the costly shift to electrification.
Realizing a cleaner energy future is turning out to be a somewhat messy business: Stellantis follows General Motors Co. and Ford Motor Co. in offering buyouts to reduce costs and gain greater financial flexibility. The moves come amid an especially tense contract negotiation year with the UAW and amid looming fears of a recession.
Stellantis CEO Carlos Tavares has said EVs are 40% more expensive to produce than their gas- and diesel-powered counterparts. The company must absorb those costs, he says, to avoid increased prices on customers that would shrink the marketplace further and risk more jobs.
Workers eligible for the buyouts to which the UAW agreed should receive an offer letter starting next week. If open positions result from departures, they could present opportunities for indefinitely laid-off workers to step into those jobs and for part-time supplemental workers to transition into full-time roles. Stellantis employs about 43,000 hourly and 13,000 salaried workers in the United States and 8,000 hourly employees in Canada.
Stellantis has made "solid progress" on its Dare Forward 2030 strategy, which includes doubling global revenues and launching 25 all-electric vehicles for the U.S. market, said Mark Stewart, Stellantis NV's chief operating officer in North America, in an email to employees obtained by The Detroit News. Reviews of the automaker's operations have found more room to improve overall efficiency.
"We know that investment decisions at Stellantis are based on many key factors, starting with market conditions, quality and transformation costs," he said. "As a team, we must continue to identify efficiencies to make our operations more competitive both inside and outside the company. The competition is fierce, and the cost of electrification cannot be passed on to the customer. Make no mistake, we intend to win in the marketplace."
A lot is at stake in this transition, according to experts, and newly elected UAW leaders say they are determined to ensure it doesn't become a race to the bottom as their employers rake in billions of dollars. Stellantis posted $18 billion in profit globally in 2022 with $14.9 billion in adjusted operating income from North America. Its U.S. sales in the first quarter of 2023, though, fell 9%. The automaker will share first-quarter shipments and revenue on May 3.
"Stellantis' push to cut thousands of jobs while raking in billions in profits is disgusting," the UAW's Fain said in his statement, echoing remarks shared last week about his "fractured" relationship with Stellantis and during the special bargaining convention last month. "This is a slap in the face to our members, their families, their communities, and the American people who saved this company 15 years ago. Even now, politicians and taxpayers are bankrolling the electric vehicle transition, and this is the thanks the working class gets. Shame on Stellantis."
Details of the salaried separation packages weren't immediately available. The buyouts are being offered to designated non-represented U.S. employees with 15 or more years of service.
Hourly workers will have until June 16 to accept, Tinson confirmed. Separation will be effective as soon as the end of June and continue through the end of the year. Retirement-eligible seniority workers will receive $50,000. Others with at least one year with the company will be offered a lump sum based on years of experience with the company.
Calling the decision "unilateral," Lana Payne, president of the Canadian autoworker union Unifor, said in a statement the buyout decision doesn't negate the company's commitment to invest in vehicle and battery production and that it will "hold Stellantis firmly to these commitments." The automaker is investing $2.8 billion to retool assembly plants in Brampton and Windsor, Ontario, and for a battery lab in Windsor. It's also building a $4.1 billion battery plant with LG Energy Solution in Windsor, which is expected to create 2,500 jobs.
"These voluntary programs," spokesperson Shawn Morgan said in a statement, "are being offered to provide a favorable option to employees looking to pursue new opportunities, while preserving critical roles the company needs in order to maintain its competitive advantage."
The buyouts offered by GM and Ford had been limited to white-collar workers. GM earlier this month said about 5,000 employees accepted its offer, taking a $1 billion charge in the first quarter. Ford offered buyouts last year to eliminate 2,000 salaried jobs and 1,000 contract jobs. Stellantis last year also offered U.S. salaried workers buyouts, though it hasn't disclosed how many accepted that offer. In 2021, more than 330 retirement-eligible salaried workers took a buyout from the automaker.
These moves provide "dry powder and flexibility for a pivotal 18-24 months ahead," said Dan Ives, an analyst for investment firm Wedbush Securities Inc.
"As these companies transform, they look to rid themselves of legacy cost and become more nimble and efficient," he said. "GM ripped the Band-Aid off. Others saw it was a successful and a cleaner way to go through a process like that instead of layoffs and negative headlines."
Supply-chain snags, high transaction prices and increased interest rates have had automakers looking at 14 million-unit annual U.S. sales instead of 17 million units pre-pandemic — and EVs represent just 6% of that total right now, noted Patrick Anderson, CEO of East Lansing-based Anderson Economic Group LLC. That has significant implications for the economy, especially in Michigan.
"We have a very risky bet on one specific technology," he said. "Economically, this is a signal that the auto industry that produced so many decades of great jobs and great income is becoming a hard place to stay for your whole career. The industry is going to lose some really talented people."
All of the automakers do have many retirement-eligible workers, especially in its blue-collar workforce, said Sam Fiorani, vice president of global vehicle forecast at AutoForecast Solutions LLC. Stellantis, however, in February idled its Belvidere Assembly Plant in Illinois indefinitely, affecting 1,350 workers. It also in October eliminated the third shift at the Warren Truck Assembly Plant, though it said expects to resume the shift as it ramps up the extended wheelbase version of the full-size Wagoneer SUVs.
"All the manufacturers anticipate fewer jobs needed to make electric vehicles," Fiorani said. "The company is either going to find product to fill a plant or reduce headcount. The best way to do that is find people who will retire."
Taking steps to reduce their workforce isn't uncommon in a contract negotiation year, noted Art Wheaton, an automotive industry specialist at Cornell University's Industrial and Labor Relations School.
"It reduces their longer-term cost so they can have some flexibility on job announcements," he said. "It's not necessarily a bad thing to say, 'We're letting you have the opportunity to retire early so we don't have to lay off.'"
The proposed cuts come as the automaker is posting record profitability, not losses. In March, Stellantis paid 40,500 eligible workers profit-sharing checks, which were pegged at a record $14,760, though the payments could have been more or less depending on the number of hours each employee worked.
UAW: Stellantis will offer
buyouts to cut hourly
workforce by 3,500
Breana Noble
The Detroit News
April 26, 2023
The maker of Jeep SUVs, Ram pickup trucks and other vehicles is looking to reduce its U.S. hourly workforce by as many as 3,500 employees through buyouts, according to a letter posted by a United Auto Workers local on Facebook.
Stellantis NV spokeswoman Jodi Tinson said she wouldn't respond Tuesday to the details in the letter dated Monday from Doug McIntosh, president of Local 1264, which represents workers at the automaker's stamping plant in Sterling Heights.
Indefinitely laid-off workers would have the opportunity to fill in the created openings, McIntosh noted. The potential offer of incentive packages comes ahead of critical contract negotiations later this year with the UAW that will influence labor costs, product allocation and how workers at plants producing electric vehicles and their components are treated. This all comes as the outlook for the second half of the year remains uncertain, thanks to inflation, higher interest rates and other economic uncertainties.
The UAW's newly elected president, Shawn Fain, last week discussed a "fractured" relationship with Stellantis regarding its approach to electrification and following the indefinite idling in February of the Belvidere Assembly Plant in Illinois, which affected 1,350 workers. His remarks reflected the ongoing tension expressed by Fain and other UAW leaders with the Detroit Three automakers, including calling them the "enemies" and that the UAW must "punch them in the mouth."
Stellantis plans to launch 25 all-electric models for the U.S. market by 2030. CEO Carlos Tavares has emphasized the need to find savings because electric vehicles are 40% more expensive than their internal combustion engine counterparts.
In his letter, McIntosh wrote that the local's leadership had a conference call with UAW Vice President Rich Boyer, head of the union's Stellantis Department, about the incentive packages that will be offered corporate-wide for production and skilled trades workers. The UAW and automaker are in talks to accept everyone who signs up for the offer, McIntosh wrote.
He said two packages will be offered. The incentive package for retirement, called "IPR," would provide $50,000 for seniority workers hired prior to the 2007 agreement. The voluntary termination of employment program, or "VTEP," provides a "guaranteed lumpsum benefit payment" for employees with at least one year of seniority.
The sign-up dates tentatively are scheduled for May 6 to June 19, McIntosh said. Separation dates would begin June 30 and run through the end of the year. Packages are expected to be mailed to eligible workers in the next week or so.
A UAW spokesperson did not immediately respond to a request for comment.
The potential offers by Stellantis appear to indicate that the automaker is seeking to avoid hourly layoffs and stay on good terms with the union as it frees up capital for electrification, said Marick Masters, a management professor at Wayne State University.
"The industry is in a such a position it doesn't have time to wait," he said. "It's going to take its chances on aligning its cost structure to permit its capital investment plans to go ahead as needed. And they're going to work with the union to the greatest extent possible to keep it on board in what is making a difficult, but necessary decision, given what is going on in the state of the industry."
The report from McIntosh comes as Local UAW 1700 leaders blasted plans at Sterling Heights Assembly Plant to cut jobs that they said would lead to layoffs following an assessment of efficiencies at the facility.
Stellantis in October also cut the third shift at its Warren Truck Assembly Plant, home of the Wagoneer SUV and Ram Classic pickup truck, in response to the global chip shortage. It, however, plans to bring back the shift after it has addressed quality issues and as it ramps up production of the longer-wheelbase version of the Wagoneers.
Stellantis last fall made available early retirements to certain U.S. salaried employees, though it hasn't said how many employees accepted the offer. GM recently offered white-collar workers buyouts, with about 5,000 accepting. Ford Motor Co. has made similar packages available to employees, too.
UAW president on auto contract
talks: 'We're going to do what
we have to do'
Jordyn Grzelewski
The Detroit News
April 24, 2023
Newly-elected United Auto Workers President Shawn Fain's message to Detroit auto executives is clear: Workers cannot be left behind in the industry's accelerating transition to electric vehicles.
Fain, who took office last month following the union's first-ever direct elections of top leaders, reiterated that message Friday during a virtual Automotive Press Association event during which he answered questions from journalists.
During the hour-long Q&A, Fain argued that battery plant workers should actually make higher wages than the industry standard for traditional production jobs; castigated Stellantis NV for its move to idle its Belvidere Assembly Plant in Illinois; and said it would be up to the Detroit automakers whether they will face a UAW strike during a crucial set of contract negotiations that start later this year. He also criticized the industry's move toward joint-venture battery plant operations, and argued that legacy manufacturing workers should be able to move into the EV and battery jobs of the future.
"I want to work with the companies. I want to have a good relationship," Fain said. "But if they're not going to treat our members with respect and give them their due, then we're going to have issues."
Battery manufacturing jobs
Auto companies have announced more than $128 billion in investments in EV plants, battery factories and battery recycling, NPR reported in December. This spending blitz is being fueled by billions of dollars in federal subsidies included in the Inflation Reduction Act, which looks to incentivize domestic production of EVs and their parts, and to spur higher consumer adoption of plug-in vehicles.
Fain on Friday argued that autoworkers should share in the benefits of this manufacturing boom, especially because of the scale of taxpayer-funded support the industry is receiving.
"The taxpayers are investing a lot of money into this transition," he said. "A lot of that investment is not going into the workers; the money is going into the corporate coffers. So there's got to be a balance there."
Fain expressed disappointment with the move by the Detroit automakers to form joint ventures with battery makers, a structure he acknowledged is partly based on the companies' technology needs — but one he believes is also partly designed to cut out union workers.
He directed ire at his former employer, Stellantis NV, for their decision to establish a JV battery plant with Samsung SDI in his hometown of Kokomo, Indiana, a move he claimed UAW leaders did not become aware of until the day before the announcement. He also called the wage scale at the first General Motors Co. and LG Energy Solution JV Ultium Cells LLC plant in northeast Ohio "unacceptable." Battery cell production is underway there, and workers voted in December for UAW representation.
Production associates make $16.50 per hour, which is about half of what GM employees covered by the national UAW contract make (GM workers will make $32.32 per hour by next September). Employees at the Warren, Ohio, plant told The Detroit News they were hoping to achieve wage increases and better safety standards with UAW representation. Negotiations between the UAW and Ultium kicked off earlier this year. On Friday, Fain said the talks were still in their early stages.
"Ultium Cells is committed to the collective bargaining process, and will work in good faith with the UAW to reach a competitive agreement that positions our employees and our Ohio battery cell manufacturing facility for success," Ultium spokesperson Brooke Waid said in a statement.
Fain argued that battery manufacturing workers actually should make higher wages than the current standard for production employees because of the specialized skills and training that type of work requires.
"These people have to go through almost two years of training to be good at this. So these should be higher wages than our production standards, not lower," he said. "That kind of scale is setting our members back 10 or 15 years."
Talking to Detroit 3 execs
Fain revealed that he has met with leaders at General Motors Co., Ford Motor Co. and Stellantis NV. He described the conversations as "respectful" but said he clearly expressed his stance that the status quo is unacceptable, and characterized a discussion with Stellantis executives last week as "stern."
"The bottom line in all of this, is to make a very clear message, especially to Stellantis with a plant closing going on right now and also all three companies with the shift to EV, that we expect our members to not get lost in the shuffle throughout this," said Fain. "And we expect these jobs in this transition to be good-paying jobs that raise people up, not take us back."
He described the UAW's current relationship with Stellantis as "fractured," pointing to the Belvidere situation and comments CEO Carlos Tavares has made about absenteeism in plants.
"When the CEO of the company can fly over here and go to our plants and threaten our members about future product and absenteeism, but can't take the time to reach out to us and have a discussion with us, that's a problem," he said. "And meanwhile we have language, plant closing moratoriums, plant idling moratoriums, in our contracts. And this is a flat-out, black-and-white violation, what they're doing right now. When they take action like that that hurts our members, things aren't going to be good. That's as blunt as I can be about it, and I have been with all three."
Stellantis declined to comment on Fain's remarks.
Fain's tenure as president kicked off just months before contract negotiations with the Detroit automakers are slated to begin ahead of September, when the current four-year agreements expire. He declined to get into specific strategies the UAW may have in the works, such as identifying a lead company to bargain with, and indicated leaders still are formulating plans ahead of a national contract campaign. But priorities include job security provisions, doing away with tiered wage systems, and securing members' role in the auto industry's transition to EVs.
Asked about the likelihood of a strike, he said: "I'll leave it up to the companies. I've been very clear to them: Our members expect their fair share, and if they don't get it, then we're going to do what we have to do."
Ford to export F-150
Lightning to Norway
Jordyn Grzelewski
The Detroit News
April 22, 2023
The F-150 Lightning is going global.
Ford Motor Co. announced Thursday that, spurred by customer demand, the plug-in pickup is headed — on a limited basis — to the most advanced EV market in the world: Norway.
"This is a really important step in our electrification journey," said Darren Palmer, vice president of electric vehicle programs for Ford Model e.
The Scandinavian country of more than 5 million people will be the first market outside of the United States and Canada to import the F-150 Lightning, a battery-electric version of Ford's signature product, the gas-powered version being the best-selling vehicle in the United States.
Norwegian customers can apply to purchase a Lightning from an unspecified "limited number" of special Lariat Launch Edition trucks. The F-150 Lightning Lariat Launch Edition for customers in Norway will be offered exclusively with Super Crew Cab body style in Antimatter Blue metallic body color, according to a news release. Deliveries will start next year.
"In my 25 years at Ford, I've never seen anything like the passion and demand I'm seeing from drivers right now to get behind the wheel of our F-150 Lightning. I've had customers literally banging on my door and pleading for us to bring the electric pickup to Norway," Per Gunnar Berg, managing director, Ford Norway, said in a statement. "F-150 Lightning is the perfect match for many customers in Norway — uniquely capable of quenching our thirst for adventure while embracing our passion for protecting the environment."
The move to bring the Lightning to markets outside of North America follows Ford's market expansion for another one of its popular EVs, the Mustang Mach-E, which now sells in 39 markets — including the most recent additions of Australia and Taiwan.
Ford officials declined to say the volume they expect to sell in Norway or other export markets, but Palmer noted the automaker already has been working to expand production capacity at the Rouge Electric Vehicle Center in Dearborn. The expansion into Norway, he said, would not affect F-150 Lightning availability elsewhere.
Ford is investing $50 billion into electrification through 2026, by which time it's targeting an annual production rate of 2 million EVs. The automaker has said it is on track to meet its goal of boosting F-150 Lightning production capacity to an annualized rate of 150,000 units by year's end. This fall, Ford is shifting an 800-person crew to the Rouge facility and hiring several hundred more to help with the effort.
Ford in March restarted production of the Lightning following a five-week production shutdown due to a battery issue. The automaker recalled 18 of the trucks due to a battery cell manufacturing defect.
Ford's EV sales in the United States rose 41% year-over-year in the first quarter, but the automaker ceded its No. 2 EV market position to crosstown rival General Motors Co.
The automaker has been moving to boost production of some of its most popular products, including the Mach-E and the Lightning. Ford reported 4,291 sales of the Lightning, which went on sale last spring, in the first quarter.
Although full-size pickup trucks are almost exclusively popular among customers in North America, Ford officials said while the vehicles are not viable for many parts of Europe, Norway is a unique market where there are signs of demand for full-size trucks. This would mark the first full-size pickup to enter the market in Norway, they said.
Some 80% of new car sales in Norway are electric; the country is moving to all new car sales being zero emission vehicles by 2025.
Ford is targeting zero emissions for all vehicle sales in Europe by 2035. Globally, the company expects EVs to make up half of its vehicle sales volume by 2030.
Retiree Joe Blum passes Away
April 14, 2023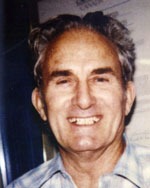 Joe Retired Jan 1, 1989 with 22.3 yrs of service.
Our sincerest condolences go out to his Family.
No Funeral Arrangements are presently available
Sources say Volkswagen's new
Ontario plant will dwarf previous
automaker investments
Ottawa and Queen's Park hope the auto giant's new manufacturing complex will be the lynchpin of a new "green" supply chain in Canada.
By Tonda MacCharles
April 21, 2023

OTTAWA – Prime Minister Justin Trudeau and Premier Doug Ford hit the road Friday to finally unveil plans for the new multi-billion dollar Volkswagen electric vehicle "gigafactory" in St. Thomas.
Ottawa and Queen's Park hope the German auto giant's massive new manufacturing complex will be the lynchpin of a new "green" supply chain in Canada.
Volkswagen announced last month it chose southwestern Ontario over U.S states like Oklahoma that were vying for the global automakers' first battery plant outside Europe.
The "gigafactory" will sprawl over hundreds of acres near London, Ont., and produce hundreds of thousands of electric car batteries a year to generate "gigawatts" of battery power for the burgeoning EV market in North America.
Sources close to the negotiations between Ottawa, Queen's Park and the German auto giant say the Volkswagen deal will be larger than the Stellantis expansions in Brampton and Windsor that Trudeau and Ford announced together last year.
But they are equally tightlipped about details of just how much — in tax credits, capital expenditure support or other incentive measures — each level of government had to put on the table to lure Volkswagen here.
Thirteen months ago — in what was then called the biggest single auto investment in Canada history — Stellantis, parent company of Jeep, Chrysler and Fiat, pledged a $5-billion EV battery complex for Windsor, which will employ 2,500 workers when it opens in 2025. Last May, in Brampton, the international automaker said another $1 billion would go to revamping the Chrysler plant there to make next generation hybrid and electric vehicles.
But sources say the Volkswagen deal, expected to include perhaps $2 billion in federal and provincial subsidies for capital expenditures and more in tax credit supports, will dwarf those announcements.
"Volkswagen will release (its) investment, how many employees (it) expects to hire and there will be more information about what (it is) going to make at the new facility," said a source, speaking confidentially in order to discuss internal deliberations.
"This will mean thousands of jobs. Each of these plants requires supporting plants so other companies will be supplying Volkwagen as well," said a source, referring to the massive manufacturing eco-system that a gigafactory requires.
"These are all other companies — and each of those plants will be in the billion-dollar range," the source said.
Flavio Volpe, head of the Canadian Automotive Parts Manufacturers' Association, is not privy to the deal's details. But he expects a mix of elements to make up the government package for what he guessed could be initially a $6 billion plant. But Volpe noted Volkswagen's subsidiary PowerCo SE has acquired 1,500 acres of land, about five times the size of the Windsor Stellantis plant, signalling that the company intends to scale up down the road.
Volpe said the potential economic return on any government investment in a plant of this size is huge, even before expansion, with up to 2,500 factory floor jobs, plus another 5,000 in spinoff jobs in the plant's supply chain, and hundreds of millions in future corporate and personal income tax revenues for government coffers. "It's more than a market return" on investment, he said.
A senior source said government support for projects usually comes as help for capital expenditures, but in the face of the Biden Administration's Inflation Reduction Act — a $369-billion package of incentives to anchor green investment in that country — Canada must compete against what the U.S. is offering, which is billions of dollars to offset operating expenditures over time through production tax credits. The value of those credits to any company depends on future production levels.
Canada's strategy, however, has been to offer companies tax credits on the initial investments at the front end, which can also serve to incentivize future expansion of operations. In its budget, the federal Liberal government said it expects to spend about $80 billion over 11 years on a massive package of "green" investment tax credits.
RBC assistant chief economist Cynthia Leach wrote this week that Ottawa has calculated that upfront payment in capital intensive sectors "is seen as providing significant value, and the best way for federal dollars to influence clean technology improvement."
In an interview she said it is also important for governments to provide "more transparency around this, given that industrial policies are making a big comeback in Canada and globally; we need to understand what value we're getting for it."
The federal budget document did not specifically identify the cost of the VW deal, she said, but it's clear that the federal government, in its effort to draw investment and tackle climate change, is making a "bet on the supply side, saying we need the supply side to line up to facilitate and enable decarbonisation."
"And I think within that context, you need to be strategic about supporting technologies where they are represent important (emission) abatement pathways for the Canadian and global economy. So it's not just what the U.S. is doing with IRA that I think does require us to rethink what we're doing and be more strategic, but it's also the demands of climate and the need to find a way to accelerate investments."
The federal Conservatives, who oppose any price on carbon and traditionally oppose government subsidies to big corporations on the grounds that the government should not be "picking winners and losers," have not publicly supported the Volkswagen deal.
After Volkswagen announced its choice of St. Thomas on Mar. 13 Conservative leader Pierre Poilievre tweeted outrage at Industry Minister Francois-Philippe Champagne's suggestion federal supports will pay off in good Canadian jobs and economic growth.
"This money belongs to Canadians. Not to a foreign corporation. Not to Justin Trudeau. How much of Canadians' money is he giving to this foreign corporation? How many jobs? How much is the cost per job?" Poilievre demanded.
U.S. House Ways and Means
chair questions Ford
agreement with CATL
in Marshall project
Riley Beggin
The Detroit News
April 19, 2023
Washington — The chair of the powerful House Ways and Means Committee wrote a letter Monday to Ford Motor Co. arguing the company's planned battery plan in Marshall, Michigan, may go against the intent of the Inflation Reduction Act.
Ford is building a $3.5 billion battery plant in the small town east of Battle Creek to power its new electric vehicles. It is licensing technology for the project from Contemporary Amperex Technology Co. Ltd., or CATL, which is based in China and is the world's leading EV battery maker.
That arrangement has come under fire from Republicans in Congress, who have argued the project may pose a national security risk and would unjustly benefit from taxpayer subsidies through the IRA. Ford, whose global headquarters are in Dearborn, has said the company will wholly own and control the battery facility.
"I am alarmed about how Ford has structured this project in the context of the IRA's clean vehicle credits and am concerned that other automakers may seek to use loopholes in the IRA to avoid guardrails meant to protect American enterprise and workers," Rep. Jason Smith, R-Missouri, wrote in a letter to Ford CEO Jim Farley.
The letter also included a series of questions about Ford's relationship with CATL and its intention to claim tax credits related to electric vehicle production or sales.
The $7,500 consumer discounts on electric vehicles included in the IRA bar any company that uses battery components made or assembled by a "foreign entity of concern" from benefitting — one of multiple provisions aimed at pushing automakers away from supply chains that are heavily dominated by China.
The U.S. Treasury has not yet released rules indicating how this part of the law will be applied, but Smith questioned whether batteries produced at the planned Marshall plant would qualify.
He sent similar letters to 10 other automakers, including Audi AG, BMW AG, General Motors Co., Hyundai Motor Co., Nissan Motor Co., Rivian Automotive Inc., Stellantis NV, Tesla Inc., Volkswagen AG and Volvo Cars Ltd.
Ford did not immediately comment on Smith's request, but has pushed back on Republicans' characterizations of the Marshall project as a workaround to the IRA's requirements.
T.R. Reid, director of corporate and public policy for Ford, told The Detroit News in February that the company is paying CATL for the right to use the latter company's proprietary technology and its counsel in applying that technology. He also noted that companies such as Tesla Inc. and Honda Motor Corp. import batteries directly from CATL, which Ford has also done.
"We think the better solution for customers, for the country, including for workers and their families, and for Ford is to build them here," he said.
CATL's lithium iron phosphate battery is the best of its type out there, he added, "and we want to use it as we continue to lead the EV transition. And the agreement is for us to be able to do that through the plant that we're building, will own, with our employees and — this is not unimportant — our additional layer of Ford innovation."
State officials in Michigan, which has approved up to $210 million in state grants and $772 million in property tax exemptions for the project, have similarly defended the project.
"The real national security risk is not having domestic supply chains — the impacts of which we saw firsthand during the pandemic, when production lines screeched to a halt and auto prices went through the roof because these products were solely manufactured overseas," Kathleen Achtenberg, a spokeswoman for the Michigan Economic Development Corporation, said in February.
"To insulate our economy, we must reverse decades of jobs and technology going overseas — and we are leading that effort right here in Michigan."
U.S. Supreme Court won't
hear GM's 2019 racketeering
lawsuit against Fiat Chrysler
Kalea Hall
The Detroit News
April 18, 2023
The U.S. Supreme Court has denied a request from General Motors Co. to hear its racketeering lawsuit against crosstown competitor Fiat Chrysler Automobiles, now known as Stellantis NV.
GM in January asked the justices to review its claims against FCA after the U.S. 6th Circuit Court of Appeals in August affirmed a federal judge's decision to toss the lawsuit filed in 2019. The Supreme Court's decision not to hear the case lets the lower court ruling stand.
"We are continuing to press our case against Stellantis and the other defendants in Michigan state court, where GM's claims are different and much broader than those brought under the federal racketeering statute," GM spokesperson Maria Raynal said in a statement. "Today's decision has no impact on that case and our efforts to hold defendants accountable for the harm they inflicted on GM as a result of their admitted corruption."
In a statement, Stellantis spokesperson Shawn Morgan said the company is "pleased that the U.S. Supreme Court has denied GM's latest attempt to resuscitate the baseless claims that GM has sought to bring in various forms in multiple jurisdictions. Today's decision upholding the district court's dismissal of GM's lawsuit is another reaffirmation that its claims are meritless. We will continue to defend ourselves vigorously against these allegations and we will not be distracted from our focus on competing and winning in the marketplace."
GM sued its competitor, alleging FCA's late CEO Sergio Marchionne orchestrated a multimillion-dollar racketeering conspiracy that used bribes to corrupt three rounds of bargaining with the United Auto Workers in order to harm GM. The Detroit automaker has said it lost "billions" as a result of the alleged bribery conspiracy to boost GM's labor costs during negotiations with the UAW.
Stellantis in March urged the Supreme Court not to take up GM's racketeering lawsuit, arguing it was not warranted and that the legal question at issue wouldn't change the outcome in the case.


Shareholders support Stellantis
CEO compensation
Breana Noble
The Detroit News
April 14, 2023
Shareholders of the maker of Jeep SUVs, Ram pickup trucks and other vehicles overwhelmingly approved the remuneration for Stellantis NV CEO Carlos Tavares during its annual general meeting on Thursday.
Shareholders expressed their support for Tavares' compensation with 80.44% voting in favor of it, spokesman Fernão Silveira confirmed to The Detroit News. The approval was a reverse of last year's advisory vote when a majority of shareholders expressed disapproval of the CEO's compensation.
Tavares' total compensation package for 2022, which includes long-term compensation, rose 22% year-over-year to $24.8 million (23.5 million euro). Stellantis said his cash and vested equity awards totaled $15.8 million (14.9 million euro), a 13% decrease.
At last year's meeting, 52% of Stellantis shareholders withheld their support for the remuneration of the automaker's executives, after some, including the French government amid an election, questioned the amount being paid to Tavares. The advisory vote was meant to provide guidance for the company's board of directors and didn't directly affect the compensation of executives, though in response, the board held two engagement rounds with institutional investors.
Based on that feedback, the 2022 remuneration report included more disclosures on performance targets and compensation such as specifically stating Tavares' direct compensation. Shareholders on Thursday also approved an amendment to the remuneration policy that provides for equity awards under the company's long-term incentive plan to consist only of performance shares.
Stellantis chairman John Elkann emphasized during the meeting the "meritocratic" culture of the company that encourages financial and environmental, social and corporate governance goals.
"The objective of the remuneration policy," he said, "is to provide a compensation structure that allows Stellantis to attract and retain the most highly qualified executives and colleagues and motivate them to achieve business and financial goals that create value for all of you, our shareholders, and all of our stakeholders in a manner consistent with what we believe is our purpose and our values."
Two proxy advisory firms were split on whether to support the advisory remuneration vote, Reuters reported earlier this month.
European automotive CEOs traditionally receive smaller compensation packages than their American counterparts. Ford Motor Co. CEO Jim Farley's 2022 compensation package, however, was $21 million, down 8% from what he pocketed the year prior as the Dearborn automaker reported a $2 billion loss.
General Motors Co. CEO Mary Barra typically is the highest paid of Detroit's automakers. Her 2022 package is expected to be shared this month. In 2021, she received $29.1 million.
Stellantis' 13% adjusted operating income margin met its double-digit expectations for 2022. In February, it reported a 26% year-over-year increase in net income to $17.9 billion, the most of the Detroit Three. It benefited from cost-cutting efforts and strong pricing because of low dealership inventories resulting from a global semiconductor shortage. It estimated cost savings from the 2021 merger between Fiat Chrysler Automobiles NV and the PSA Group that created Stellantis achieved a net cash benefit of $7.6 billion for the year.
The remuneration of Tavares, 64, is about 365 times as much as the company's average employee compensation of about $67,900. Eligible employees represented by the United Auto Workers received $14,760 in profit-sharing checks for 2022's results, a piece of the $2.13 billion in performance-based benefits distributed globally.
A separate advisory vote concerned $54 million in compensation to former FCA CEO Mike Manley, who left his role overseeing Stellantis' operations in North and South America to become the CEO of auto retailer AutoNation Inc. in 2021. The payout was based on an agreement between him and FCA prior to the merger that allowed accelerated vesting of stock awards and a severance because he no longer would be CEO. That vote received 51.85% support, Silveira said.
The annual general meeting was the first held in-person in Amsterdam, where Stellantis is domiciled, since its merger because of the COVID-19 pandemic. It featured a somewhat tense exchange around the automaker's sustainability goals with one shareholder emphasizing its commitment to reduce carbon emissions by 50% from 2021 levels should include "scope three," which covers emissions from assets over which the automaker doesn't have direct control like its suppliers. Stellantis has made a net-zero carbon goal for 2038, which includes all three scopes.
"It is very clear that we need to encourage the supply chain to follow us at the same speed at the same time," Tavares said in response to the question. "We cannot commit on things we cannot control."
Tavares' presentation overviewing the company's results from 2022 and progress toward its Dare Forward 2030 goals continued to assert its push to have half of its U.S. sales be all-electric by 2030. The U.S. Environmental Protection Agency on Wednesday proposed new standards for model years 2027 to 2032 that could accelerate EV penetration to as high as 60% by 2030.
Shareholders also approved a new non-executive director appointment to the board for a two-year term. Benoît Ribadeau-Dumas is a partner at Exor NV, the holding company of Fiat's founding Agnelli family, and former chief of staff to France's prime minister.
Shareholders also confirmed a $4.5 billion ordinary dividend to those of record on April 24 that will be paid on May 4.
EPA unveiling 'strongest
ever' auto emissions
standards in EV push
Breana Noble Riley Beggin
The Detroit News
April 13, 2023
The Biden administration on Wednesday is unveiling the "strongest ever" tailpipe emissions standards that are expected to push automakers to accelerate the proportion of electric vehicles in their U.S. sales to 67% by 2032.
The proposed rules by the Environmental Protection Agency, which govern greenhouse gas emissions and other pollutants from light-duty vehicles such as cars, trucks and SUVs, call for a 56% reduction for the applicable model years 2027 to 2032. The EPA projects that by 2055, the rules would remove nearly 10 billion tons of carbon emissions — equal to twice the total U.S. carbon emissions in 2022 — reducing fine particulate matter in the air that can have negative health effects and potentially saving up to $1.6 trillion.
EPA Administrator Michael Regan, in a virtual briefing ahead of a news conference on Wednesday morning in Washington, D.C., called the targets, which will undergo a public comment period before being finalized, "ambitious." In August 2021, President Joe Biden had set a goal for half of new U.S. vehicle sales to be all-electric by 2030. Now, the new standard suggests EV penetration would be at 60% by 2030 to meet the proposed standards.
"The stakes could not be higher," Regan said. "We must continue to act with haste and ambition to confront the climate crisis and to leave all our children, like my 9-year-old son, Matthew, a healthier and safer world. By doing so, we will secure America's global competitiveness and deliver economic benefits for all."
EVs represented 5.8% of U.S. sales in 2022, according to AutoForecast Solutions LLC, which expects that to jump to 8.8% this year. But even by 2032, the market forecast firm is unsure adoption will reach 45%. Other analysts' predictions also fall below the EPA's proposed 67%.
"The growth in EVs will slow down," said Sam Fiorani, the firm's vice president of global vehicle forecasting. "EVs are not ready to replace ICEs 100%."
Although the EPA emphasized EVs, the rules themselves are "technology-neutral," said Ali Zaidi, the White House's national climate adviser. That would allow for the inclusion of alternative propulsion technology such as hydrogen fuel cells.
Building off rules released in December 2021 for model years 2023 to 2026, the fleetwide light-duty standard would be at 82 grams per mile for model year 2032, down from a fleetwide 161 grams per mile by 2026, an equivalent of 40 mpg industry-wide. Other proposed alternatives put the standard at 72 grams and 92 grams per mile. A third has a more aggressive adoption early on during the period to get to the 82 grams per mile goal.
Zaidi, during the briefing, emphasized that legislation has "reshaped the trend lines." Those measures include the Bipartisan Infrastructure Law funding 500,000 electric vehicle charging stations by 2030 and the Inflation Reduction Act that incentivizes EV purchases and investment for their assembly, parts manufacturing and material sourcing in North America. The Biden administration expects capacity for the assembly of 13 million EVs by 2030.
"Time and time again, I think folks have bet against the ingenuity of American workers and American industry to continue to deliver products that will help us lead the world in the clean energy economy," Zaidi said. "I think they, frankly, lag the physical reality that we're seeing be built up based on private investment that's going into the system."
He noted the role of economic development in the move to zero-emission vehicles and said it should "lift up our communities and strengthen our workers, be shoulder to shoulder with them, as they organize for rights and benefits."
At least one automaker applauded the proposal. Chris Nevers, senior director of environmental policy at Rivian Automotive Inc., said in a statement that the EV startup will urge for the strongest possible standards.
"The vehicle emissions standards proposed today," he said, "are a critical addition to the administration's climate portfolio, and we applaud the realistic goals set forward in the headline targets."
Biden's 2021 rules reversed a standard put in place by former President Donald Trump's administration by boosting requirements by 25%. The rules were also 5% higher than a proposal Biden's EPA had made that summer.
The new proposal likely won't be without its hurdles. Texas, joined by 15 other states, last month challenged the EPA's regulatory rollbacks of the Trump administration rules.
The proposal released Wednesday won't ban gas car sales — the administration has supported California's authority to set its own emissions standards but has not said it would support a federal policy similar to that of California's state policy that will ban new gas-powered car sales by 2035. It, however, has set a goal to reduce the nation's greenhouse gas emissions by 50% from 2005 levels by 2030 in accordance with the Paris Agreement that is seeking to limit the rise in average global temperature to under 2.7 degrees Fahrenheit (1.5 degrees Celsius).
Because the transportation industry represents the largest amount of carbon emissions in the country, Margo Oge, former head of EPA's Office of Transportation and Air Quality, who now advises nonprofits and manufacturers on zero-emission transportation, said during a webinar, "these regulations will reflect, in my view, the single most important regulatory initiative by the Biden administration to combat climate change and to really reduce the worst outcomes of climate change."
Automakers typically start developing vehicles three to six years in advance and have shared targets to end the sale of gas-powered vehicles. General Motors Co.'s aspiration date is by 2035. The goal for the U.S. is included in Jeep maker Stellantis NV's 2038 carbon net-zero ambition. Ford Motor Co. has pledged to end the sale globally of ICE vehicles by 2040.
Chester France, the EPA's former Assessment and Standards Division director responsible for the development of national vehicle emission standards who now is a consultant to the Environmental Defense Fund, said he is optimistic that the industry will meet and even exceed expectations. The question for the regulators is what the trajectory of adoption will look like, which will be a part of the conversation with stakeholders during public comments, Regan said.
"The regulatory policy," France said during a webinar, "has a role in providing that certainty, providing that market signal to make sure that all these things fit together."
The Alliance for Automotive Innovation, which represents most major automakers selling vehicles in the United States, released a memo last week noting that car companies are invested in the EV transition.
Automakers will have spent $1.2 trillion on vehicle electrification by 2030, the group said, and multiple manufacturers have set goals to be EV-only by 2040. But the group argued that requiring automakers to spend more on reducing emissions from gas-powered cars may slow progress toward that goal.
"Every dollar invested in internal combustion technology is a dollar not spent on zero carbon technology," the Alliance wrote. "Requiring large investments for incremental gains from gas-powered engines come at the expense of where our collective focus ought to be: electrification."
Environmental groups such as the Center for Biological Diversity have argued the administration should adopt the most stringent regulations possible: Ones that would reduce carbon dioxide pollution by at least 75% by 2030, including by requiring pollution reductions from gas-powered cars.
"Biden needs to set standards that force the industry to do what they won't do otherwise," the group wrote in an opinion piece published Friday. "Rapidly ratchet up sales of EVs, hold the line on polluting crossover SUVs and clean up the millions of new gas-powered vehicles they'll sell in the meantime."
The EPA rules also offer standards for medium-duty vehicles as well as heavy-duty trucks like commercial delivery vans and semis. It forecast that medium-duty EV penetration could reach 46% by 2032.
The proposal originally had been expected to be announced in Detroit. The EPA cited a scheduling conflict for the move in location to the nation's capital, according to The New York Times.
EPA's rulemaking is expected to be followed by a separate rule from the National Highway Traffic Safety Administration later this year governing vehicles' miles-per-gallon efficiency. Those rules are known as Corporate Average Fuel Economy, or CAFE, standards.
Ford to invest $1.3B in Oakville,
Ontario, plant to build EVs
Breana Noble
The Detroit News
April 12, 2023
Ford Motor Co. is investing $1.3 billion (1.8 billion Canadian dollars) to transform its Oakville Assembly Plant in Ontario to assemble multiple electric vehicles and battery packs.
The announcement makes due on a commitment reached in the Dearborn automaker's 2020 labor agreement with Unifor, the Canadian autoworkers' trade union. That included a $1.44 billion (1.95 billion Canadian dollars) investment into three plants in Ontario, including Oakville, which will be renamed the Oakville Electric Vehicle Complex.
The plant will be the company's first high-volume transformation of an existing plant in North America to make EVs after Cuautitlán Assembly Plant in Mexico transitioned to build the Mustang Mach-E SUV. The Canadian investment is part of Ford's $50 million commitment to electrification by 2026, when it expects to have capacity to produce 2 million EVs globally.
"The transition to EV production in Oakville will not only strengthen our business," Bev Goodman, Ford Canada CEO and president, said during a briefing conference call, "it will help deliver stable Canadian jobs."
Oakville employs 3,000 people, and though salaried, skilled-trade and "some" production workers will continue work through the six-month transformation that begins in the second quarter of 2024, temporarily laid-off employees will be back before the end of next year, said Tony Savoni, plant manager.
Production for delivery will begin in 2025. The plant is expected to return to roughly the same employment, though Savoni hedged the statement, noting it will depend on "market circumstances." Using the existing plant will allow production to start sooner and with an experienced manufacturing workforce, though employees will undergo on-the-job training in preparation for EV assembly.
Details on which vehicles will replace the gas-powered Ford Edge and Lincoln Nautilus midsize SUVs and what their production would be were not available yet. The SUVs originally were planned to go out of production in 2023.
The new vehicles will be built on Ford's next-generation electric vehicle platform. As a part of the Unifor agreement, Ford was expected to launch a fifth EV at the plant in 2028, though Goodman was unable to confirm if that still was the case.
In addition to EVs, the plant will assemble their battery packs. The cells and arrays for those packs will come from Kentucky's $5.8 billion BlueOvalSK Battery Park that will begin operation in 2025. The 407,000-square-foot Oakville assembly site is made possible by improving the flow of parts and other equipment to be able to consolidate three body shops into one, said Dave Nowicki, director of manufacturing operations for Ford's battery and electric vehicles' Model e division.
"Most EV companies aren't able to simultaneously create new manufacturing complexes while they transform existing ones," he said. "This kind of vertical integration drives incredible freight savings in timing efficiencies, even as we're delivering EVs at a very high scale."
Ford's investment in Oakville as well as in Windsor Engine is being supported by $438 million (590 million Canadian dollars) in incentives from the Canadian federal and Ontario's provincial governments. It's only the latest project in the auto industry to get their support.
Stellantis NV is constructing a $4.1 billion battery plant with LG Energy Solution in Windsor and has announced a total of $2.8 billion for updates to Brampton and Windsor assembly plants in addition to a new battery lab in Windsor. General Motors Co. is shipping electric delivery vans from CAMI Assembly in Ingersoll.
"Ford's investment in retooling its Oakville plant will support thousands of good paying jobs and is an important milestone in our plan to become a leader in the electric vehicle revolution," Premier Doug Ford said in a statement. "Together, with our industry and union partners, we're building up a world class, home grown electric vehicle supply chain, from mining to manufacturing, so that the vehicles of the future are built right here in Ontario, by Ontario workers."
Here's how much Ford CEO
Jim Farley made last year
Jordyn Grzelewski
The Detroit News
April 11, 2023
Ford Motor Co. CEO Jim Farley received nearly $21 million in total compensation in 2022 — down 8% from what he pocketed the year prior.
The total compensation package that Farley, 60, earned last year included a base salary of $1.7 million, $15.1 million in stock awards, and nearly $2.8 million in bonuses. He received nearly $1.4 million worth of other compensation in the form of perks like the use of private aircraft and company vehicles. That's according to an annual proxy statement Ford filed Friday.
Farley's total compensation amounted to 281 times the median annual total compensation of all Ford employees last year: $74,691.
Farley's compensation package is down from 2021, his first full year as CEO, when he brought in $22.8 million in total compensation. That marked a 93% increase from 2020, when he became CEO in October after previously serving as chief operating officer.
The company is required to report compensation packages for all of its top five named executives, which include Farley, Executive Chair Bill Ford Jr., Chief Financial Officer John Lawler, Ford Blue President Kumar Galhotra, and Doug Field, chief advanced product development and technology officer. Everyone except Field saw their total compensation decline from 2021, a reflection in part of bonus cuts aimed at fostering accountability after 2022 earnings came in below expectations.
In a letter to shareholders, Bill Ford Jr. acknowledged that 2022 financial results, which included a $2 billion net loss, "did not meet our high expectations."
"Although issues relating to cost and supply chain persist, we are addressing these challenges head on and moving with urgency to accelerate Ford's transformation. I am confident in our Ford+ plan, our leadership, and our people," he wrote. "The road ahead is incredibly exciting. Our vehicles, technologies, and services continue to earn the enthusiasm of the public and trust of our customers across each of our three automotive businesses: Ford Blue, Ford Model e, and Ford Pro."
Ford+ is the company's growth plan, centered on three separate business units dedicated, respectively, to combustion engine and hybrid vehicles; electric vehicles and software; and products and services for commercial customers. The company is investing $50 billion in electrification as it aims to reach an annual EV production rate of 2 million units by the end of 2026.
Bill Ford Jr.'s total compensation was $17.3 million in 2022, down from $18.7 million in 2021.
In 2021, Farley received a base salary of $1.7 million, stock awards worth just over $16 million and an incentive of $3.7 million for a total of $21.5 million in direct compensation. In addition, he received nearly $1.4 million in retirement and fringe benefits. His total remuneration was 356 times what the median employee earned, which was $64,003 that year.
Lawler's total compensation was about $9 million in 2022. In 2021, his first full year as CFO, he received $9.4 million in total compensation in 2021 after Ford booked profits of $17.9 billion. In 2022, Lawler got a 12.4% raise, bringing his base salary to nearly $1.2 million from about $1 million the year before.
Galhotra, who last year was tapped to head up Ford's internal combustion engine business unit, got a 2.7% raise in 2022, bringing his base salary to $1,062,950. His total compensation for the year was $8.2 million, down from nearly $9.3 million in 2021.
For 2022, executives' annual bonuses were based on the company's performance on quality, adjusted pretax earnings, revenue and adjusted free cash flow. Their payout is based on a formula that includes their base salary, and multipliers including target opportunity, a business performance factor, and an individual performance factor.
In the wake of the disappointing 2022 earnings report, the company cut annual bonuses for top executives as an accountability measure by reducing to 90% the business performance factor that goes into determining payouts. For 2022, the company exceeded its targets and the business performance factor was set at 148%; most salaried employees' bonus payouts were calculated using that multiplier.
Farley, Bill Ford Jr. and Galhotra's individual performance factors were set at 90% last year. Field was rewarded for his individual performance with that multiplier being set at 110%, to reflect the progress he's led on Ford's EV and software business. In terms of total compensation for the year, Field brought in $15 million, up from $10.9 million last year, his first full year with the company.
Rival General Motors Co. has not yet released its executive compensation numbers for 2022; its proxy statement will be filed at the end of April. In 2021, GM CEO Mary Barra was the highest-paid Detroit auto executive.
Stellantis NV CEO Carlos Tavares' package that included direct compensation, incentives and other benefits last year, his second year leading the maker of Jeep SUVs, Ram pickup trucks and other vehicles, was $24.8 million.
Unifor Local 444 to celebrate
addition of 600 new members
By Adelle Loiselle
April 10, 2023
Unifor Local 444 will welcome new members at TRQSS in a ceremony next week.
Workers at the plant in Tecumseh reached out last year about membership in the city's largest union local. Back in January, 600 new members at the seatbelt manufacturer joined Unifor Local 444.
The union local said it was one of the largest organizing drives since the formation of Unifor.
On Tuesday, the union and TRQSS officials will attend a one-day bargaining handover event at the Holiday Inn Select on Huron Church Road in Windsor.
The union local said since TRQSS workers joined its ranks, other workplaces have contacted it about organizing.
TRQSS opened in 1986 on Patillo Road and is one of the largest companies making seatbelts for the automotive industry.


Ford sales up 10.1% in first
quarter, cedes No. 2 EV
position to rival GM
Jordyn Grzelewski
The Detroit News
April 6, 2023
Ford Motor Co. posted a strong first-quarter sales performance, making the Blue Oval the best-selling brand in the United States — but the automaker ceded its ranking in the increasingly competitive electric-vehicle segment amid gains by its crosstown rival.
The Dearborn automaker's total U.S. sales, including both its Ford and Lincoln brands, rose 10.1% year-over-year to 475,906 vehicles. Ford brand sales grew 10.7%.
But the company — at least for now — lost its No. 2 spot in the EV segment behind market leader Tesla Inc. due in part to production downtime for two of its key electric products. General Motors Co., meanwhile, reported selling about 20,000 EVs in the first quarter — nearly twice as many as Ford — amid strong demand for the Chevrolet Bolt after sales resumed following a recall for battery fire risk early last year.
Ford's sales of 10,866 electric vehicles were up 41% from a year ago. The automaker currently has three EVs on the market: the F-150 Lightning pickup truck, the Mustang Mach-E crossover SUV, and the E-Transit cargo van. All three models have proven popular with customers, but Q1 sales were held back by production.
Ford's Cuautitlan plant in Mexico that assembles the Mach-E was down for most of the first quarter as the automaker prepared the facility to boost production to hit a run rate of 210,000 vehicles by year's end. And production of the Lightning at the plant in Dearborn where it's built was down for five weeks in the first quarter as Ford worked through a battery issue. Ford reaffirmed Tuesday that it's on track to reach a run rate of 150,000 units for the Lightning this year. It's aiming to hit a global run rate of 600,000 EVs by the end of this year.
"We are expanding our capacity to build more EVs this year and look to increase our sales as these capacity actions take place," Erich Merkle, Ford's U.S. sales analyst, said via email.
Ford reported 4,291 sales in the first quarter of the Lightning, which went on sale last spring. Mach-E sales were down nearly 20% in Q1, which Ford attributed to the plant downtime. E-Transit sales were up 62.7% from a year ago.
GM is on track to build about 50,000 EVs in the first half of the ear, and to double that in the second half, spokesperson David Caldwell said via email. He also noted the ramp-up of Cadillac Lyriq production, three straight record quarters for the Chevrolet Bolt EV and EUV, plus the launches later this year of the Chevy Silverado EV, Blazer EV and Equinox EV.
"Our EV growth is happening and will continue to accelerate," Caldwell wrote. "Production is accelerating at our EV plants in Michigan and Tennessee, and that's backed by production of battery cells by our Ultium Cells joint venture in Ohio. As that production continues to ramp-up, so will our growth."
"Ford is off to a fast start to the year," Andrew Frick, Ford's vice president of sales, distribution and trucks, said in a statement. "Ford's sales growth and investments are a direct result of strong customer demand across our truck, SUV, and electric vehicle segments. And this year's highly anticipated new product launches with Super Duty, Escape, Mustang and Ranger, will only add to this momentum."
Garrett Nelson, an equity analyst at CFRA Research, on Tuesday reiterated his "buy" opinion on Ford's stock.
"Ford's U.S. sales are off to a strong start in '23, which we think reflects the momentum of its vehicle portfolio from models such as the Bronco (Q1 sales +38%), which continue to take market share from Jeep, and the ongoing ramp-up of the F-150 Lightning electric pickup," Nelson wrote in a research note.
"Ford was one of the first to bring an electric pickup truck to market and we think will reap the benefits as evidenced by its strong reservation count," he added. "We also view Ford's EV growth strategy as the most prudent of the traditional automakers. While Ford's Q1 EV sales rose 41%, F-150 Lightning deliveries fell 37% from the Q4 total due to a production halt, underscoring risks automakers face as they attempt to execute aggressive EV production plans."
The automaker — which is moving to boost production for a number of its popular vehicles — attributed the Blue Oval brand's growth to the popularity of the F-Series, Bronco and Mustang, as well as to strength in the commercial and electric vehicle segments. F-Series, sales of which were up 21.1%, helped drive growth of 19.6% in the lucrative truck segment.
Meanwhile, Ford reopened order banks for the off-road-oriented Bronco SUV on March 27. The automaker pointed to the vehicle's 60% conquest rate to explain the strong sales performance in the first quarter, when Bronco was up 37.6%.
Other Ford brand models that posted sales increases included: Bronco Sport (2.7%), Explorer (35.9%), Expedition (99.2%), and Maverick (11.6%). Sales of the EcoSport, Escape, Edge, and Ranger were down for the quarter.
Lincoln sales dipped 1.1% from the first quarter of 2022. Sales of the Navigator were a bright spot, with 94.1% growth. Across the automaker's brands, sales of hybrid vehicles dipped 4.1% year-over-year while internal combustion engine vehicle sales were up 10.5%.
Industrywide, first-quarter sales performances were mixed. GM on Monday reported that U.S. deliveries rose 17.6% to 603,208 in the first three months of 2023, with all of the Detroit automaker's brands posting year-over-year growth.
U.S. sales, meanwhile, of Stellantis NV's Jeep SUVs, Ram pickup trucks and its other vehicles were down 9%. Chrysler and Dodge, both promoting the final model year of gas-powered models, were the only brands to see sales rise.
Toyota Motor Corp.'s U.S. sales dropped 8.8% year-over-year. Hyundai Motor Co. and Kia Corp. had record quarters with sales up 27% and 15%, respectively. Nissan Motor Co. Ltd. saw 17.3% growth. Subaru Corp.'s sales were up 8.3%.
Can the UAW Rise Again?
ALEX N. PRESS
April 5, 2023
Despite the ravages of deindustrialization, the United Auto Workers remain the US's most important industrial union. Members recently elected a new leadership promising democracy, militancy, and an end to corruption. But change isn't coming easy to the UAW.
DETROIT — John Weyer remembers the day that he threw out his United Auto Workers (UAW) shirts.
He started as a member of Local 1264 in 1995, taking a production job at the Sterling Stamping Plant in Sterling, Michigan. For the following two decades, he was a proud union member. Weyer saw the labor movement as a key part of building a better world. But by 2014, he realized that some of the UAW leaders to whom he had long looked up were deeply corrupt, spending members' dues on extended lavish California vacations and luxury goods.
"Think about how hard one of our nurses in Toledo on the midnight shift has to work for two and a half hours of her time a month to pay union dues," said Weyer when I asked him why the corruption scandal that has roiled the union in recent years hit him so hard. "She's cleaning somebody's diaper, wiping somebody's ass, and staying on her feet for twelve hours to pay those dues. Or think about the single mother who is working the second shift and can't see her kids because they're in school. How hard does she work for her dues? [The union's leaders] were stealing that money from our members."
The loss of union pride was so devastating that he briefly saw a therapist to help him grieve. For years, he turned his focus elsewhere, to coaching youth sports. It was only in the lead-up to the most recent international leadership election that he became active in the union again.
The election was the first in the UAW's eighty-seven-year history in which international leadership would be directly elected by members rather than by delegates. The former system had been rife with favoritism, controlled by the Administration Caucus that had ruled the union and crushed internal dissent since it was created by the UAW's most famous president, Walter Reuther. A federal monitor was appointed in the wake of a corruption scandal that landed twelve UAW officials, including two former presidents, in prison; the union agreed to hold a referendum on direct elections. In 2021, that referendum passed with 63 percent of ballots in favor.
Shawn Fain, a local UAW official from Kokomo, Indiana, ran for president on a slate called UAW Members United. The slate was backed by Unite All Workers for Democracy (UAWD), an internal caucus that had formed in 2019 to push for direct elections. When the membership voted in favor of direct elections, the caucus decided to back challengers for seven seats on the international's executive board under the slogan "No Corruption. No Concessions. No Tiers."
Weyer joined UAWD. He had known Fain since 2011. That year, Fain was on the negotiating team for the Stellantis (formerly Chrysler) contract, and Weyer was helping with social media, keeping members informed about the negotiations through Facebook.
"When people would leave comments saying, 'Oh, they're trying to screw us. They don't care,' Shawn would respond," said Weyer. "He'd say, 'I'm a negotiator and I care, and here's what we're doing.'"
The two stayed in touch. When Fain was sworn in as the new UAW international president on March 26, 2023, after a runoff election against incumbent Ray Curry that he won by fewer than five hundred votes, Weyer was at the ceremony.
"When I found out that Shawn won, this weight that I didn't even know I was carrying fell off my shoulders," said Weyer. "I was just so proud. I was proud of my union."
After years of corruption and decades of decline, members like Weyer see immense possibilities for a fighting, democratic unionism free of corruption under Fain's leadership. The UAWD-backed candidates won all seven executive board races, giving them the edge over the Administration Caucus's six seats on the board (there is also one independent). But it's easier to change a union president than it is to change a union culture — particularly one in which corruption has been the norm and internal democracy has been all but nonexistent. And if the UAW bargaining convention this week is any indication, the union reformers have a long road ahead of them.
The Union Has Spoken
When Fain took the stage at the start of the UAW's Special Bargaining Convention on March 27, just twenty-four hours after swearing in as president, he opened by saying, "We've just witnessed the four most powerful words in a democracy: the people have spoken."
Fain was presiding over the gathering of roughly nine hundred delegates who had come to Detroit from around the country to determine the union's priorities for negotiations with the Big Three automakers: Ford, General Motors, and Stellantis. Their four-year master contract, covering some 150,000 members, expires on September 14.
The Big Three agreement once set the bar for auto manufacturing, and manufacturing work of all kinds, across the United States. The standards around pay, benefits, working conditions, and much more helped workers beyond the auto industry demand similar standards from their own employers. As deindustrialization has ravaged factory work and industrial union membership, that pace-setting role has diminished.
The current UAW consists of four hundred thousand workers and six hundred thousand retirees — still the largest industrial union in the United States but down from its peak of around 1.5 million in 1979. Less than half of autoworkers in the United States are UAW, which significantly undermines the union's bargaining power. The union is on track to lose even more market share as the electric vehicle (EV) industry grows: the Big Three have thus far managed to keep their EV operations out of the UAW's master agreement, and where such shops are UAW, the workers are differently categorized, paid less and with fewer benefits.
'We're here to come together to prepare ourselves for the war against our only one and true enemy: multibillion-dollar corporations.'
As in other unions, concessionary bargaining and a shrinking membership went hand in hand with corruption, as UAW leaders, closer with management than with their rank-and-file members, managed the decline of their industry. The agreements left workers in an ever-worse position even as the leadership enriched themselves, securing resources for their personal fiefdoms and select allies in the union. The details of such corruption are almost cartoonish: a federal investigation found that senior officials had embezzled millions, spending it on, among other luxuries, golf outings and extended stays at a Palm Springs villa. According to the New York Times, union officials acquired enough "golf bags, sunglasses, shirts and 'fashion shorts'" on these trips that they used a semitruck to ship the items home to Michigan.
The bankruptcies at GM and Chrysler during the Great Recession accelerated the trend: autoworkers accepted once-unthinkable concessions, giving up cost-of-living-allowances (COLA) and accepting lower-paid tiers with worse benefits for new workers in their shops. With tiers came greater division: unity cannot be built in a shop where workers receive different pay and benefits for equal work.
Now automakers are flush with profits, yet UAW members have not clawed back what they previously handed over. Fain's election suggests that they may not be willing to accept such a raw deal any longer.
"We're here to come together to prepare ourselves for the war against our only one and only true enemy: multibillion-dollar corporations and employers who refuse to give our members their fair share," said Fain from the stage.
Dan Vicente, a UAWD member elected as Region 9 director straight from the shop floor of a manufacturing plant in Pottstown, Pennsylvania, said, "It's time to get back what we gave up, and we're not willing to negotiate from a place of no power. We make the products, we provide the services, we are the labor, so the ball is in management's court. Membership wants us to go and get back what was taken, and that's our intention."
Rhetorically, it's a far cry from the friendly attitude toward employers that characterized Fain's predecessors. The UAW under his leadership may be shifting away from a posture of accepting defeat and managing decline to that of a fighting union.
But on the convention floor, it was easy to forget that UAW Members United won all leadership elections they contested. The attending delegates were elected in the spring of 2022, when Curry and the Administration Caucus still seemed untouchable. They're the middle layer of the union, local leaders, many of whom have spent decades supporting the Administration Caucus. Often such loyalty was a strategy to ensure favorable treatment or career advancement; when one toils in the brutal conditions of an auto plant, decamping for the comparatively cushy environs of union staff can be a welcome prospect.
When Fain first took the stage in Detroit, many delegates did not clap. By contrast, when Vice President Chuck Browning, now the union's highest-ranking official from the Administration Caucus, was introduced, cheers rang out from the delegates of the room representing regions that voted for Curry. Browning comes out of the UAW's Ford department, and very few of the union's Ford locals went for Fain.
Throughout the proceedings, mentions of Browning served as a proxy for the division between the old and new guard, a way for those who do not support the reformers to express their displeasure with the changes underway. As one delegate put it in response to a procedural change proposed by a UAWD delegate, "The rules have worked for us in the past, and we need to keep them the way they are." Such resistance helped defeat a resolution to include COLA in initial bargaining proposals: opponents said it would "handcuff" bargaining committees.
"Understand one thing when you look at that body of delegates: we have a seventy-year entrenched caucus that did a phenomenal job in the past of getting delegates elected who support their cause or support their issues," said Fain when pressed on the palpable division on the convention floor. "Those delegates were elected prior to the last convention, so it's still a very pro–Administration Caucus delegation. But if you look at the election, and you look at where the membership is, I think it's two different stories."
He and his fellow reformers won't be able to rely on such delegates when building support for their more aggressive agenda: not only clawing back COLA and job security, eliminating tiers, rolling EV plants into the master agreement, and ending the prolonged temporary status for new workers, but pushing for thirty-hour workweeks, building cross-border solidarity with workers abroad, expanding health care coverage to include reproductive care, and gaining the right to strike an employer nationally over plant closures.
While some staff and local leaders who supported Curry will get on board with Fain, others will refuse to cooperate, either doing the bare minimum or actively sabotaging reformers' efforts, hoping to weather the four years of his term until the next leadership elections. (Reporters who diligently tried to speak with Curry supporters, including me, did not have much luck, though Jane Slaughter and Keith Brower Brown at Labor Notes had some success.) Changing course will require Fain and his allies to go directly to the members, speaking to them at the worksite and the plant gates, building their confidence and the unity that prior leadership systematically undermined.
A telling change was apparent from the moment the convention opened: at previous gatherings, staff liaisons choreographed the proceedings by handing certain delegates scripted statements and coordinating with the leadership on stage to determine who to call on and in what order. Delegates were often handed a colored envelope, which they would then hold up; those on the stage would look out and see the envelope, knowing to call on that person next. At this year's gathering, there were no liaisons on the floor.
Not everyone was happy about the unprecedentedly democratic nature of the convention. Late one evening, I was speaking with a well-known reformer. We had been interrupted repeatedly by fellow delegates who wanted to shake his hand, some of whom were supporters of the old guard but wanted to show their respect. But one man approached us and quickly became belligerent. When the reformer calmly responded, saying, "OK, thank you, brother," the man shouted, "I'm not your brother. Don't ever call me your brother." He made his opinions about the reform caucus clear: "Fuck you and fuck that UAWD shit and go to hell."
A Union That Still Strikes
Despite such resistance, there are factors in reformers' favor. The UAW was built through strikes. The 1936 Flint sit-down strike is the union's origin story, and while much in the auto industry has changed in the intervening years, assembly lines still can't function without workers.
UAW members still strike — strike-authorization votes generally pass by an overwhelming margin. But under previous leadership, strikes were top-down affairs. Leadership might inform workers that they would be striking, without offering much information beyond how to access strike pay. In this model, workers are passive recipients of leadership's diktats and kept in the dark about the bargaining process rather than included in a contract campaign to pressure the employers. Yet when the day came to walk out, members still downed their tools — even in 2019, when a major corruption probe was announced just weeks before an auto strike.
Indeed, one of the few resolutions to be pulled out of committee and adopted at the convention concerns honoring picket lines; supporters cited a 2019 incident in which GM workers were told to cross the picket line of striking Aramark workers who were members of their locals. The Teamsters have the right to respect picket lines in their contracts, and the UAW members want that too. The task ahead for reformers is to make use of that militant tradition, shaking off the decades of stultifying Administration Caucus rule that have carefully managed it and placing it once again in the hands of the rank and file.
The resolution about honoring picket lines was a UAWD priority. Another concerning inclusive bargaining units in higher education passed as well. The UAWD delegation only numbered around fifty or so, a small minority, but their mood was celebratory, even jubilant. That they managed to get a handful of resolutions pulled out of committee, and pass several, means that the caucus is winning over additional members, building toward a majority in favor of a union that goes on the offensive.
Upon stopping by the conference room that operated as UAWD headquarters at the end of the convention's first day, Fain teared up: "I'm so proud to be a member of this caucus." When he came to the caucus's happy hour at a nearby bar later that evening, he stayed so long chatting with members that his staff began arguing about how to get him to leave in time to be well-rested for the following day.
It's a dynamic without comparison in recent US union history. While the Teamsters just elected Sean O'Brien, a challenger to former president James P. Hoffa's preferred candidate, as international president, O'Brien is not a member of Teamsters for a Democratic Union (TDU, a union reform caucus). O'Brien and TDU worked together to oust the Hoffa regime, and the alliance remains intact as the union prepares for a possible strike at UPS this summer. But for a reform caucus to win the presidency as well as several seats on the international executive board in the first direct election in UAW history is a different story.
"There's a fire in the labor movement, and this election is just a reflection of that," said Vicente, the Region 9 director. "We have independent unions across this country popping up left and right. The Teamsters are reforming, the UAW is reforming, and we see ourselves not just as the directors of these regions now, but as militants in a labor movement that's going to have to fight back against the corporations that have reaped untold amounts of wealth off of our backs."
Fain's victory was nail-bitingly close, and turnout was dismally low. But the reformers' sweep is a mandate for those who want to return the UAW to its former outsized role. Much like the Teamsters must organize Amazon and other nonunion competitors if they're to survive, so too must the UAW find a way to break through in nonunion auto plants.
If the union doesn't aggressively organize EV plants in particular, it is setting itself up for further decline. Allowing automakers to keep their joint-venture battery plants outside of the master agreement ensures that such work will be compensated at a significantly lower rate. Asked about this problem, Fain acknowledged it, describing the union as "already behind in this battle."
"I know that I have a vested interest in keeping gasoline engines around as long as possible because there are a lot of jobs involved," said Dan Denton, who works in the jeep unit of the Stellantis Assembly Plant in Toledo, Ohio. He noted that he and his coworkers still enjoy far better wages and benefits than are on offer in the area's other jobs. For Denton, EVs raise the specter of fewer auto mechanic jobs and the loss of the engine line in an assembly plant.
But he wants the UAW to take the lead in planning the transition and ensure that workers in plants that shutter have somewhere to go. Said Denton, "We have to figure out something to do with the wrench-turners like me who we won't need anymore."
The UAW is the largest union for manufacturing workers in the United States, but it is also the largest for graduate student workers. UAWD reflects such cross-sector membership, and the caucus's room at the convention offered a rebuke to concerns about whether grad students and autoworkers can coexist in the same union.
The first time I stopped by, a Harvard grad student and an autoworker were discussing a resolution about pensions. While the grad student noted that the issue wasn't particularly relevant for her, she was helping strategize about how to pass the resolution. She suggested resolution language members could cite to make the strongest argument. "I do my homework," she explained, eliciting appreciative laughter from the manufacturing workers in the room. When I mentioned the graduate union members to Vicente, he called them an invaluable asset.
"As an auto worker in manufacturing, when I found out that we have grad students, I was shocked," said Vicente. "But then I also thought, why have we never talked to these dudes? You hear the words 'Harvard graduate,' and it's like, 'Oh my God, these are the most highly educated people in the world. We should be tapping into that resource.' Then you meet them and they have a wealth of knowledge, and they've been able to help us to try to organize ourselves."
A Union That Goes Beyond the Factories
The UAW once not only set standards for the labor movement, but also put its heft behind other movements. Many of the most important progressive developments of the twentieth century outside of the labor movement have involved the UAW. Reuther was friends with Martin Luther King Jr and spoke at the March on Washington — the union paid the bill for numerous aspects of the rally that day — and Students for a Democratic Society (SDS) leaders wrote the Port Huron statement on UAW property.
Many of the most important progressive developments of the twentieth century outside of the labor movement have involved the UAW.
In his opening remarks, Fain quoted from Martin Luther King Jr's final book, Where Do We Go From Here?, written the year before King's assassination. At the time, the civil rights movement had won the Civil Rights Act of 1964 and the Voting Rights Act of 1965, but economic and political discrimination persisted, and the movement was debating what to do next. Wrote King:
We have left the realm of constitutional rights and we are entering the area of human rights. The Constitution assured the right to vote, but there is no such assurance of the right to adequate housing, or the right to adequate income. . . . Achievement of these goals will be a lot more difficult and require much more discipline, understanding, organization, and sacrifice.
"Dr. King's words resonate with us today," said Fain from the stage:
Our union is moving from rights on paper to rights in action. We've won the right to vote for our top leadership. We have the right to strike. We have the right to a grievance procedure. We have the right to arbitration, to collective bargaining. But we have not yet won the rights that will fundamentally change this union and change this country.
We've not yet won racial and economic justice in the workplace for all of our members. We've not yet won equal pay for equal work with an end to tiers in our contracts that divide our members. We've not yet won an end to plant closures that destroy our working-class communities and tear our families and our members' lives apart. We've not yet won a higher education system that creates good jobs and provides free education as a public good. We've not yet won retirement security and health care and pensions for all. We've not yet won rights on the job for the hundreds of thousands of unorganized auto workers and millions of other workers across the country. Not yet, but I believe we will.
Three of Fain's grandparents were UAW members, and he sees himself as part of a movement that has been decades in the making. While he has won the top seat, he knows that achieving reformers' expansive vision will take much more work. In speaking with me about his victory's lineage, he mentioned New Directions, a 1980s reform movement within the union.
New Directions managed to get one of its founders, Jerry Tucker, elected as Region 5 director, but the Administration Caucus blocked him at every turn. By the time he was officially installed as director after a rerun election in 1988, two years after the original vote, he had a mere nine months left in his term. The staff who were meant to be under his direction spent that time resisting his vision and preparing to unseat him, an attempt at which they were ultimately successful.
View of a Civil Rights demonstrator as he holds a sign that reads "UAW (United Auto Workers) Says: Registration, Constitution, Yes; Segregation, Jim Crow, No" near a tent during the March on Washington for Jobs and Freedom, Washington, DC, August 28, 1963. (Roosevelt H. Carter / Getty Images)
Members of New Directions were present at this year's convention, organizing with UAWD. Stopping by the UAWD room at the convention center, I found longtime union reform activists Mike Cannon, Wendy Thompson, Diane Feeley, Judy Wraight, Bill Parker, Ron Lare, and Frank Hammer in discussion with younger autoworkers and graduate students. On the convention's second day, Cannon and Hammer led a discussion of New Directions. One UAWD member came straight from his shift at the Dearborn Truck Plant to attend; he was still wearing his jumpsuit.
As New Directions faded, the holdouts, largely retirees, formed the Autoworker Caravan, which kept the dissident spirit alive by criticizing concessionary contracts and creating leaflets to help members organize against the givebacks. In 2010, having run for delegate for the first time and won, Scott Houldieson, a Local 551 member at Ford's Chicago Assembly plant since 1989, saw a flyer for a meeting in the Detroit area just before that year's constitutional convention. The purpose was to discuss the recent concessions; he decided to check it out.
Houldieson hadn't always been a rabble-rouser, but local corruption and concessionary contracts — the 2007 agreement that introduced tiers and the 2009 contract that suspended COLA — irked him. When he walked into the hotel room where the 2010 meeting was taking place, he was greeted warmly.
"Un​​til that time, I had no clue what New Directions was," said Houldieson. "Nobody talked about it in my plant, or if they did, it was in whispers." He joined the Autoworker Caravan. They were lonely years, but Houldieson was determined to fight back against concessionary contracts, even if it meant battling the Administration Caucus. He became a familiar presence at UAW conventions, speaking up from the floor so often that at the 2023 convention, seemingly every elected official on stage knew him. When a handful of members began discussing a push for direct elections in 2019, the nucleus of what would become UAWD, Houldieson was there.
Houldieson, who is currently the chair of UAWD's steering committee, was ebullient about his caucus's achievements at the convention: "We've exceeded our expectations and punched way above our weight class. All we really want is union democracy so we can make decisions on behalf of the membership at this convention. We don't want top-down strategy because look where it got us. The membership doesn't want to go there again."
"The UAW Wasn't Founded by Asking for Permission"
"This week, I've heard some talk about what we can't do, about what the law says or about this or that subject of bargaining," said Fain in his closing remarks on the final day of the convention: "And the law has its place. But the UAW wasn't founded by asking for permission. The founders of this union didn't wait for the law. They didn't worry about the law. They wanted their dignity, and they wanted their fair share, and they did what the hell they had to do to get it."
The founders of this union didn't wait for the law. They didn't worry about the law.
Applause broke out at several points in the speech, and by the end, almost the entire delegation was on its feet. Such unity was helped by a signal from the stage: earlier in the day, Browning, the vice president and Administration Caucus member, said that they would not go into negotiations as a divided union. "Let's support our president and International Executive Board," he told the crowd. One reformer did his part to encourage such unity by standing behind the delegates from one of the most recalcitrant UAW regions, loudly shaming them into standing up.
After the convention concluded, I made my way to the UAWD room for a debrief. Weyer was standing outside the door. When I asked him how he felt now that the convention was over, he smiled. "I'm optimistic. Aren't you?"
Retiree Keith White Passes Away April 2, 2023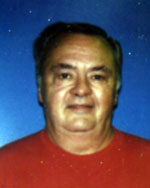 It is with great sadness that we inform you of the passing of
Retiree Keith White on April 2, 2023.
Keith Retired from Ford on Oct 1, 1999 with 27 years of service.
Keith was always a friendly and easy-going guy and had a
great sense of humour. He will be sadly missed
Our sincerest condolences go out to all his family and friends.
His Funeral will take place on Saturday April 8th at 1:30 at
Fawcett's Funeral Home in Flesherton.
There will be a private viewing for family from 12:00 to 12:30 and then
the casket will be closed for the people arriving for the service.
There will be a reception afterwards at the Flesherton Legion.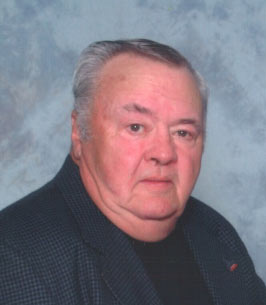 White; Keith (Tom) Edward


Peacefully at the Meaford Long Term Care Centre on Sunday, April 2, 2023 of Markdale in his 83rd year.

Beloved husband of the late Barbara(nee Whitton). Dear brother in-law of Marjorie Matthews and Ken(Lynne) Whitton. Predeceased by his parents Al and Mary White, brother Jack White, brother in-law James Whitton and sister in-law Patricia Richards.

Survived by his sisters in-law Eleanor Whitton and Lois White. "Uncle Tom" will be missed by many nieces, nephews, great nieces and great nephews.

A funeral service of Tom's life will take place at Fawcett Funeral Cremation Reception, Flesherton, on Saturday, April 8 at 1:30pm.

Spring interment Markdale Cemetery. In lieu of flowers, memorial contributions to the Centre Grey Health Services Foundation or the Canadian Cancer Society would be greatly appreciated.

Online donations and condolences at www.fawcettfuneralhome.ca
Auto Workers Convention Lurches
Towards Reversing Concessions
Keith Brower Brown and Jane Slaughter
April 1, 2023
The brand-new leaders of the United Auto Workers are making ambitious demands but face stiff organizing challenges as they seek to jump-start the union, ahead of a momentous contract expiration this September at Ford, General Motors, and Stellantis (formerly Chrysler).
At the union's Detroit convention this week, hundreds of delegates–often local leaders–signaled they were less ready than the members to welcome the reform leadership. But there was unanimity that it's time to finally recoup the divisive contract concessions granted in the 2007-2009 recession. Under those contracts the then-ailing automakers were allowed to hire new workers at close to half pay and no pension.
On the first day, new President Shawn Fain called for union members to fight for a decisive end to years of givebacks and retreat.
"We are here to come together for the war against our one and only true enemy — the multibillion-dollar corporations and employers who refuse to give our members their fair share," Fain said. On unifying the membership he added, "I don't give a damn who you voted for. We are going to come together. We're going to stop taking scraps—we are going to fight."
At first, any statements from Fain or his team met a grumbling reception from a majority of delegates, aligned with the outgoing administration. But on the third day, Vice President Chuck Browning, the highest official now elected from the long-reigning Administration Caucus, said from the stage, "I hear worries we're going to be a divided house going into negotiations, but that's not true… Let's support our President and International Executive Board." Following that signal, Fain's closing call to bring a unified fight against "corporate America… starting right now!" received a standing ovation from nearly all delegates.
LANDMARK TEST FOR UAW
The UAW is the largest U.S. union for manufacturing workers—and for graduate student workers. It historically set a high bar for union contracts across the nation, based on a record of militant strikes and sit-downs. But beginning in the late 1970s, the UAW became a vanguard of concessions and labor-management partnership, and saw a wave of plant closures that slashed membership.
With the election breakthrough by a rank-and-file caucus, the UAW is set for a landmark test of how union reformers, both at the very top and in the ranks, will be able to turn the course of a major industrial union. From the convention, some speedbumps are apparent: hesitant middle layers of the union, inexperience with the very idea of a contract campaign against employers, and most of all, hostile employers used to getting their way.
Fain, head of the Members United slate and a member of the Unite All Workers for Democracy (UAWD) caucus, was sworn in 24 hours before the convention opened.
STRIKE THREAT LOOMS LARGE
The UAW's Bargaining Conventions are held every four years as the "Big 3" automaker contracts near expiration. They are intended for locally elected delegates to guide the hand of the union's bargaining teams, at least officially. In practice, bargaining conventions have typically placed a lukewarm rubberstamp on a 50-page "omnibus" resolution of vague bargaining goals passed down by leaders.
After raucous debate and a big bump in strike pay (to start day one, rather than day eight) made headlines at last July's constitutional convention, reformers hoped this convention would set militant goals. But with new leaders fully taking office just a day before the convention, delegates had to start from bargaining resolutions assembled under direction of the outgoing officials.
On tiers, delegates approved a sweeping resolution calling on leaders to "reject management proposals which seek to divide the membership through tiered wages (or) benefits," with an "obligation to seek the elimination of all such tiers." The official resolution adopted this language verbatim from a July constitutional amendment offered by the UAWD caucus.
The strong rejection of tiers reflected widespread outrage among auto workers. Luigi Gjokaj, a delegate from Stellantis Mack Assembly in Detroit, said, "The elephant in the room is a huge part of us don't get a pension or retirement health care anymore, for the same job." Dan Maloney, a local president from a New York auto parts plant, said, "It's time for us to get rid of the two-tier system. I look forward to us getting that done in this round of bargaining."
Delegates approved a few proposals brought from the floor, continuing the spirit of democracy newly evident at the July convention. With broad support in voice votes, UAWD resolutions passed that will demand the contractual right not to cross the picket lines of other unions, and move towards a wall-to-wall organizing strategy in higher education.
One delegate, an auto electrician, successfully proposed a bargaining demand to restore skilled trade classifications that were cut in prior concessions. Companies have combined trades in order to cut jobs.
On many official resolutions, delegates frequently stood to say they approved—but that their leaders needed to demand even more.
Plant closures have decimated UAW membership, like Stellantis's shuttering of an assembly plant in Belvidere, Illinois, less than a month before the convention, leaving over 1,300 out of work. A video eulogized the loss of the plant with tearful worker interviews and wistful guitar plucking. Soon after, an official resolution pledged to gain more "investment commitments" from companies for UAW plants, through "increased involvement" with corporate planning and "cooperation" to gain government aid.
For some auto workers, this sounded like not nearly enough. Crystal Pasarcik, from Stellantis Sterling Heights Assembly, rose to support the motion, but asked pointedly, "Why doesn't this mention plant closures? What are we going to do to fight?" Mike Grimmer, a shop chairman from GM's Tonawanda Engine Plant, added, "We have to stop begging. When the company threatens to take jobs away, that won't work."
ELECTRIC TRANSITION
A transition to electric vehicles looms for the UAW, as Big 3 executives pledge to largely shift to the new drivetrains by the end of this decade. So far, U.S. companies plan to build these cars either with non-union labor in "joint ventures," or with union contracts at lower tiers of pay. The official omnibus resolution committed to "embrace this change" towards electric vehicles with enhanced training and a demand for "improved compensation and job security" on jobs to come.
Again, delegates rose to say they wanted a more assertive plan. A delegate from a Stellantis plant in Ohio demanded, "I want this to add battery plants. I know you all want to make them UAW, but they can't just be second-tier supplier jobs. We need to stand up to that."
Mike Shuckwith, an electrician in a Michigan local that has grown with battery work, said, "I'm scared shitless of this push by GM to go all electric. We need it all in-house." That echoed pledges from Fain to demand all electric vehicle work at joint ventures be brought under the new UAW contracts this fall.
Work schedule demands became an emotional subject. Dan Gilson, from Local 14 at GM in Toledo, rose to oppose the official work schedules proposal. "We can be forced to work 12- to 14-hour days. We can be forced every weekend. This has caused so much dissension in my plant, I can't go back to them and say this language was all [we got]. I see [GM CEO] Mary Barra talking about family life. What the hell do you know about family life–you aren't being forced to work!"
Debate on proposals proposed from the floor was something new for UAW conventions, continuing the openness established last July. This time, Fain barred international staff "liaisons" from working the floor, who in past conventions had shepherded delegates with pre-made talking points and a watchful eye.
Martin Tutwiler, a reform supporter from the GM Warren Tech Center, said that even when it wasn't going their way, "the new leadership is letting the membership lead the convention. Any time you have a change in power, people are going to speak up."
RAW FEELINGS
The convention revealed raw edges remaining from the election campaign, in which all seven reform challengers defeated members of the Administration Caucus (AC), the group that has ruled the union since 1946. (UAWD-supported candidates now fill seven International Executive Board seats, including four of the top five spots, to the AC's six members, plus one independent reformer.)
But the convention delegates were elected in spring 2022, before members voted on officers in the fall. Delegates have traditionally been local officers. With little membership interest in the delegate elections, the AC has easily dominated convention votes.
That was mostly true at this week's convention as well. The majority of delegates refused to hear out UAWD's resolutions on Big 3 strike preparation and on bringing workers in new electric vehicle plants into top-tier contracts. On the first two days, these issues fell just short of the one-sixth share of delegate support needed to enter debate.
Another of UAWD's top priorities did receive enough support to make it onto the floor: restoring cost-of-living adjustments to contracts. Their resolution asked that COLA be a part of initial bargaining proposals. Opponents, though, urged delegates to "respect the Resolutions Committee," which had not prioritized COLA, and not to "hamstring our bargainers." The resolution failed 311-191.
On the second day, some delegates began booing at the mere mention of the name UAWD. Linda Jackson of Local 7 in Detroit said that she and others were rubbed the wrong way when UAWD delegates mentioned their affiliation from the mikes, feeling it dragged out the election acrimony. "The Administration Caucus was a silent divider," Jackson said. "UAWD is a physical divider, because you hear it."
Another delegate, to much applause, declared his loyalty to "UAW with nothing on the end."
Kim Janeski, financial secretary of Local 931 at Ford near Detroit, said that UAWD wanted to "break the system" and "wants change for change's sake," citing "endless debate, endless resolutions" and lack of experience. She was disdainful of newly elected regional director Dan Vicente, who until last week was a worker on the shop floor. "There are certain protocols," Janeski said. "We're in a seniority system–we work our way up."
Asked how she thought Fain would approach negotiations, Janeski said he would be "obnoxiously aggressive." She cited his opening remarks at the convention, in which he said, "Let's get ready to rumble!" Janeski interpreted that as a rumble with AC members, not the companies. (Fain actually said, "The rumble of the election is finished" and called on members to unite against the employers.)
Amid that grudging reception of new leaders, some supporters of the outgoing officers said they were keeping an open mind. Pat Greca, a retiree still active with her local at Ford Rawsonville near Detroit, said, "My plant went from 6,000 when I started to 600 members today. Our union, we have to evolve, or else we might die. I see these new folks talk the talk, and I'll see if they'll walk the walk."
Darin Gilley, an officer at a GM local in Wentzville, Missouri, said he thought "sour grapes won't play well back home" and that he was already getting texts from members wondering why COLA was voted down. "Political differences are one thing," he said, "it's the paycheck difference that matters"—what the union wins in the next contracts.
CHALLENGES AHEAD FOR CONTRACT CAMPAIGN
Unlike in some workplaces, it's rarely been difficult to convince Big 3 UAW members to vote for and honor a strike. Strike votes are typically 98 percent 'yes' and there is virtually no crossing the picket line, even in right-to-work states.
But also unlike many other unions, the UAW has never run a contract campaign at the Big 3. That is, there's never been an attempt to involve members in actions that let management know they are serious about the issues, or start pressuring the bottom line before a strike.
Instead, members usually learned a few hours before the strike that they were to hit the bricks, and picket duty was assigned. Members were not told specific goals of the strike, nor let in on progress of negotiations.
With little preparation beforehand, 48,000 members struck General Motors when the last contract expired in fall 2019. They stayed out for 40 days with disappointing results.
This year, the new UAW leadership has promised to involve members in a way that will unite them, and let them show the automakers what they're willing to strike for.
As Secretary-Treasurer Margaret Mock, elected with the Members United slate, said in her address, "The UAW will call on the efforts of every rank-and-file member, as well as every leader, to win back all the givebacks since the UAW fell into the concessions trap in the 1980s… We will rely on the fighting spirit of the rank and file that even 40 years of concessions have not extinguished."
"They are proud to go out, they understand they have power they can use," said Shana Shaw, a member at GM's plant in Wentzville, Missouri. "They are ready and willing to go out—they just need to know the in-between," how to get active in a contract campaign.
A first step will be a bargaining survey distributed in the plants. Phil Reiter, from Toledo Jeep, planned to tell his members, "Don't work on break. We've got to show them we won't do any favors."
Reiter wasn't a delegate, but had driven up to witness how new leaders would change the union's course. "It's going to be tough at Stellantis," he said. "Management is always talking cuts, cuts, cuts, and then they complain about quality. We're at least 75 percent Tier Two or less in my plant. With this new leadership, I'm hopeful we're finally heading in the right direction. I don't see them giving us a BS tentative agreement. That's why I voted for them."
Ford invests in Indonesian
nickel-processing project
to lock up goods
Jordyn Grzelewski
Riley Beggin
The Detroit News
March 31, 2023
Ford Motor Co. is partnering with mining companies from Indonesia and China to invest in a nickel-processing project as part of the Dearborn automaker's bid to shore up supplies of key raw materials for electric-vehicle batteries.
PT Vale Indonesia Tbk, a nickel producer in Indonesia, and China's Zhejiang Huayou Cobalt Co. on Thursday announced the deal with Ford, which involves all three companies taking equity stakes in the Pomalaa Block High-Pressure Acid Leaching, or HPAL, Project in Indonesia. The project represents a $4.5 billion investment, according to media reports. Ford did not disclose how much it was investing.
As competition in the automotive industry's EV shift intensifies, automakers increasingly are making investments to control their supply chains, including raw materials that are expensive and in short supply. Additionally, the critical mineral deposits often are found in countries far from North America, where mining and mineral processing encounter stiff regulatory resistance — especially in the United States.
Stellantis NV CEO Carlos Tavares said Wednesday he's not sure there will be enough raw materials to replace the existing fleet of fossil fuel-powered vehicles with all-electric vehicles. And Ford's crosstown rival General Motors Co. has purchased equity stakes in the mining industry as it aims to secure its raw materials supply.
The project will process ore from a PT Vale Indonesia mine to produce mixed hydroxide precipitate, or MHP, a nickel product used in EV batteries. The companies said the venture — which is slated to begin commercial operations in 2026 — could produce up to 120 kilotons per year of MHP. Construction on the plant began late last year.
For Ford, the deal is aimed at locking up raw materials for EV batteries as it pushes to reach a 2 million EV production run rate by the end of 2026. The automaker said in a news release that the project, combined with a separate supply agreement it's working on with Huayou for a precursor cathode active material needed to make lithium-ion batteries as well as with its other nickel supply deals, will "significantly (contribute) to support its EV production targets by the end of 2026."
"This framework gives Ford direct control to source the nickel we need — in one of the industry's lowest-cost ways — and allows us to ensure the nickel is mined in line with our company's sustainability targets, setting the right (environmental, social and corporate governance) standards as we scale," Lisa Drake, Ford's vice president of EV industrialization, said in a statement.
Indonesia, where investment has been growing as the southeast Asian country with the world's largest nickel reserves and a ban on raw nickel exports, is not one of nearly two dozen countries with which the U.S. shares a free trade agreement.That's significant if Ford wants the minerals to help their vehicles qualify for heavy consumer discounts. New EV tax credits passed through the Inflation Reduction Act require batteries be built with at least 40% of the value of their minerals coming from the United States or a country it shares a free trade agreement with, with the percentage increasing every year.The new rules have proven a source of tension for the Biden administration — on Capitol Hill, with international allies and with such global automakers as Ford and GM.After initial frustrations over the legislation from the European Union and Japan, the Biden administration has been working to ink critical mineral deals that would allow the allied nations to qualify, despite lacking a formal free trade agreement. A deal with Japan was announced earlier this week.But those efforts have drawn blowback from both Democrats and Republicans in Congress, who complain that the Biden administration is exceeding its authority and going around Congress jn building such deals. To support its $50 billion electrification plan, Ford has been moving to lock up its supplies of EV components and the raw materials needed to make them.
"Battery cell manufacturing capacity is the foundation of our EV business. And to support it, we are now building out supply chains — just as we said we would — going deeper than ever before to secure the raw materials that are necessary," Drake said last July, when the automaker said it had secured 100% of the battery capacity it needs to hit its EV production targets through the end of this year. "We have direct-sourced our lithium and nickel to scale battery production more quickly and keep the volumes and the costs more stable over time."
At that time, the company said it had secured most of the nickel it needs through 2026 and said it was "exploring" the three-way nickel processing project that was made official this week.
Ford just made this type
of vehicle extinct
Transit Connect van being discontinued
By Gary Gastelu
Fox News
March 30, 2023
Ford has confirmed that it is discontinuing the Transit Connect compact van at the end of 2023.
The model is popular among small and urban business owners as both a utility and delivery vehicle, and was the last of its kind.
The Ram Promaster City, Nissan NV200 and NV200-based Chevrolet City Express it once competed against have all been pulled from the market in recent years.
Ford introduced the Transit Connect to the U.S. for the 2010 model year and sales reached 52,221 in 2015, when the larger Transit was launched alongside it.
It's been available in panel and passenger versions, but just 25,140 of the Spanish-built vehicles were sold in the U.S. last year.
A Ford spokesperson told Automotive News that the decision was due to "efforts to reduce global manufacturing cost and complexity, alongside decreased demand for the compact van segment."
The Transit has been the best-selling large van since it went on sale. It is offered in several sizes and available in electric versions called the E-Transit.
The Ford Maverick compact pickup also became available in 2022 and has become part of the Ford Pro commercial lineup, targeting some of the same customers that might otherwise buy the Transit Connect.
This brings Ford full-circle as the Transit Connect was long touted as an alternative to a small pickup, which Ford was missing from its lineup from 2012 until the Ranger returned in 2019.
Ford will continue to sell the Transit Connect in Europe and other markets.
'It's a new day in the UAW':
Fain urges unity in the face
of 'only true enemy'
Jordyn Grzelewski
Kalea Hall
The Detroit News
March 28, 2023
Detroit — Just a little over 24 hours into his presidency, Shawn Fain opened the United Auto Workers' Special Bargaining Convention by declaring that the union is "ready to get back in the fight."
Fain, a challenger candidate who was sworn in as president Sunday after a lengthy runoff election that ended with him narrowly ousting former President Ray Curry, also called for unity to face the real "enemy" — the employers — during brief remarks to open the convention Monday at Huntington Place. The three-day event drew hundreds of UAW delegates from across the country to determine the union's bargaining priorities ahead of crucial contract negotiations with the Detroit automakers later this year.
"The people have spoken. The rumble of the election is finished. Your new democratically elected International Executive Board has met … and we are united to serve you," Fain said. "Now, we're here to come together to ready ourselves for the war against our one and only true enemy: multi-billion corporations and employers that refuse to give our members their fair share. It's a new day in the UAW."
With the change at the helm of the UAW less than a day old, noticeable divisions emerged on the convention floor. Many delegates didn't stand for Fain when he was introduced. Supporters of the Administrative Caucus that long ran the UAW periodically made their loyalties clear, heartily applauding Curry and many giving a standing ovation to Chuck Browning, who was re-elected as a vice president.
The afternoon brought a lengthy, heated debate over ensuring cost-of-living adjustments — a benefit UAW workers lost in 2009 — as a priority during bargaining with General Motors Co., Ford Motor Co. and Stellantis NV. A motion, supported by the Unite All Workers for Democracy dissident caucus that backed Fain, was made to bring a resolution out of committee that would make COLA more of a central focus during negotiations.
Scott Houldieson, UAWD steering committee chair and member of UAW Local 551 in Chicago, loudly claimed during the debate on the resolution that he's ready to go on strike to get COLA back: "I'm ready to get my members ready to go on strike. We're coming for ya. We want our COLA back."
Houldieson got some of the crowd to chant with him: "No COLA, no contract. No COLA, no contract."
Others questioned if COLA should be a top priority among many other issues the UAW will have to fight for this fall. Some delegates voiced concern that demanding the return of COLA would tie the bargaining teams' hands and make the union vulnerable to concessions in other places.
Clarence E. Brown, president of Local 31 in Fairfax, Kansas, representing GM Fairfax Assembly workers, stood up during the debate over the COLA resolution to encourage trust in the bargaining teams selected: "Is there anything wrong with trusting the people we have elected? ... They're going to go in there and fight for everything you're talking about."
Ultimately, the resolution failed 38% to 62%.
Unity sought despite divisions
In another signal that reform-minded members don't have full control over the union, a proposal from a UAWD member to increase the number of delegates needed to close debate on resolutions was shot down. Another UAWD proposal to lower the vote threshold needed to bring resolutions out of committee and onto the convention floor failed.
In a post-convention press conference, Fain said he does not believe the differences on display Monday are reflective of how rank-and-file members feel.
"We have a 70-year entrenched caucus that did a phenomenal job in the past of getting delegates elected that support their cause or their issues. Those delegates were elected prior to the last convention, so it's a very pro-Administration Caucus delegation still," he said. "What you may have seen in there today, to me, is not indicative of where the membership is."
Robert Bickerstaff, president of Local 1435 representing workers at Stellantis NV's Toledo Machining plant, is hoping to get more work out of the next set of negotiations.
He voted for Fain "because we needed change. It wasn't happening with the past administrations. The last probably three terms of presidents have not been doing their due diligence for our local union, our plant. The company's been chopping work out of our plant for the 10 years, and it's time to fight back."
Fain declined to get into specific strategies his administration may be considering ahead of negotiations, but he said that job security and the end of tiered wage structures are top of mind. Members, he said, are ready to fight.
During his convention speech, Fain sought to put the election behind the union and chart a path toward unity ahead of contract talks — even as he encouraged "spirited and forceful debate" among delegates. He leaned heavily on the words of Martin Luther King, Jr., drawing a parallel between the UAW's situation and divisions that emerged among Civil Rights leaders after key legislative victories had been secured in the mid-1960s.
The convention brought together the union's new 14-member International Executive Board, made up of Fain, Secretary-Treasurer Margaret Mock (the union's first African American woman to serve in the role), three vice presidents and nine regional directors. Historically controlled by the Administrative Caucus, the first-ever direct elections of IEB members ushered in eight reform candidates. The Administrative Caucus held on to six seats.
"You all have made history. For the first time, we as a union have had the courage to give all members the right to vote on our union's direction," Fain said. "When given the chance to vote, the membership chose change. We're choosing to fight."
Fain cited King's 1967 book "Where Do We Go From Here: Chaos or Community?" in which he detailed a vision for the future of the Civil Rights Movement in areas like affordable housing and pushing for higher wages for workers.
"Dr. King's words resonate with us today. Our union is moving from rights on paper to rights in action. We've won the right to vote for our top leadership. We have the right to strike. We have the right to a grievance procedure. We have the right to arbitration, to collective bargaining," Fain said. "But we have not yet won the rights that will fundamentally change this union and change this country."
Some examples that he gave: a lack of racial and economic justice in workplaces, tiered wage structures in contracts, plant closures, and millions of workers in the U.S. who are not unionized. But Fain expressed optimism that the UAW has the tools it needs to achieve such lofty ambitions.
"As Dr. King took stock of the Civil Rights Movement, he noted every revolutionary movement has its peaks of united activity and its valleys of debate," he said. "So brothers and sisters, let us debate the future of our union. And let us emerge from this valley of debate to our highest peak yet, and then let us move forward as the UAW — united."
Mayor Mike Duggan and U.S. Sen. Debbie Stabenow both addressed the convention via pre-recorded video messages. U.S. Sen. Gary Peters spoke in person, touting Michigan's move to repeal its right-to-work law and restore a prevailing wage law; calling for passage of the PRO Act; and arguing that new auto industry jobs making electric-vehicle batteries and other components must be unionized.
Unifor President Lana Payne, who represents autoworkers at the Detroit Three plants in Canada, spoke Monday about unifying with the UAW in their fight with the companies. Unifor and the UAW will be negotiating at the same time this fall.
"I've already expressed to Shawn my belief that we are experiencing a special moment across the working class in North America, and that if we organize enough to seize it, we can profoundly change the future for working people in both our countries," she said. "In his response to me, Shawn said he's looking forward to be in this fight together, and I couldn't agree more."
Fain doesn't see the concurrent UAW-Unifor negotiations with automakers as a challenge, but rather a source of solidarity, he said: "We have to go global. We have to show a unified approach.
"I believe there's a lot of product to go around. … I just believe we have to work together and be on the same page, so we're not allowing ourselves to be whipsawed by the companies."
**************************************************************
Lana Payne Remarks to UAW Bargaining Convention, March 27, 2023
Ford reveals EV losses as it rolls
out new financial reporting
Jordyn Grzelewski
The Detroit News
March 24, 2022
Ford Motor Co. is set to lose $3 billion on its electric vehicle business this year — but it expects losses to reverse in the coming years as volumes of plug-in vehicles grow.
In the meantime, billions of dollars in profits from internal-combustion engine and commercial vehicles are bolstering the Dearborn automaker's financial results, according to new numbers released as part of an overhaul of the way the company reports financials.
Executives on Thursday will host a "teach-in" event for investors and analysts on changes to Ford's financial reporting. Instead of reporting key financial metrics by geographic region, the automaker will begin reporting results for each of its business units.
The changes in how the company reports financial results reflect a broader change: the restructuring of the nearly 120-year-old automaker, initiated by CEO Jim Farley last year, into three business segments focused, respectively, on gas and hybrid vehicles, commercial customers, and EVs and software.
Ford's accounting team went back and recast some financial metrics from 2021 and 2022 to align with the new segments. In 2021, the company's gas and hybrid business posted adjusted operating profits of $3.3 billion. The EV business lost $900 million. And the commercial business had adjusted operating profits of $2.7 billion, the automaker reported Thursday. Those results contributed to adjusted operating profits of $10 billion for the year, including other units such as Ford's financial services arm.
Then in 2022, the legacy business grew to $6.6 billion in adjusted operating profits, while losses in the EV business grew to $2.1 billion. Adjusted operating profits for Ford's commercial vehicle business grew to $3.2. In all, the automaker reported adjusted operating profits of $10.4 billion for the year.
This year, Ford expects EV losses to grow but for the other business segments to remain solidly profitable. The company is projecting $7 billion in operating profits for Ford Blue, the gas and hybrid business, up slightly from 2022. It expects earnings from Ford Pro, its commercial vehicle business, to nearly double to roughly $6 billion.
Chief Financial Officer John Lawler — who has called Ford Model e "a startup within Ford" — chalked up the uptick in EV losses to the large investments Ford is making to scale up its EV business. The automaker, for example, is investing billions of dollars in developing its second- and third-generation EVs, and to build numerous EV battery plants. Executives on Thursday are expected to provide analysts and investor greater detail on how they plan to reverse losses and hit an 8% operating profit margin for the EV business by the end of 2026.
"We've essentially 'refounded' Ford, with business segments that provide new degrees of strategic clarity, insight and accountability to the Ford+ plan for growth and value," Lawler said in a statement. "It's not only about changing how we report financial results; we're transforming how we think, make decisions and run the company, and allocate capital for highest returns."
Ford on Thursday reiterated some of the key financial targets it has set as part of its $50 billion electrification plans. The automaker is still aiming to reach a 10% adjusted operating profit margin for the company as a whole by the end of 2026. It reaffirmed that it expects adjusted operating profits of between $9 billion and $11 billion this year.
The automaker is moving to scale EV production to an annual run rate of 600,000 units by the end of this year and to 2 million units by the end of 2026 as it aims to hit its 2026 target for Ford Model e.
Ford will report first-quarter financial results May 2, and then on May 22 will host a capital markets event.
Ford recalls 1.5M vehicles to fix
brake hoses, wiper arms
Associated Press
March 23, 2023
Detroit — Ford is recalling more than 1.5 million vehicles in the U.S. in two actions to fix leaky brake hoses and windshield wiper arms that can break.
The largest of two recalls covers nearly 1.3 million 2013 through 2018 Ford Fusion and Lincoln MKZ midsize cars. The company says in documents posted Friday by safety regulators that the front brake hoses can rupture and leak brake fluid. That would increase brake pedal travel and make stopping distances longer.
Dealers will replace the hoses. Ford will mail owner notification letters starting April 17. They'll get a second letter once parts are available for the fix.
Owners who are experiencing problems should call their dealer, Ford says. There are some parts already available for repairs. The company says only about 2% of the vehicles will have brake hose leaks.
Ford says it's aware of one crash with no mention of injuries due to the problem.
The second recall covers more than 222,000 F-150 pickups from 2021. The windshield wiper arms can break.
Dealers will replace the arms if needed. Owners will be notified starting March 27.
New Ford distribution centre set to
open in Casselman this spring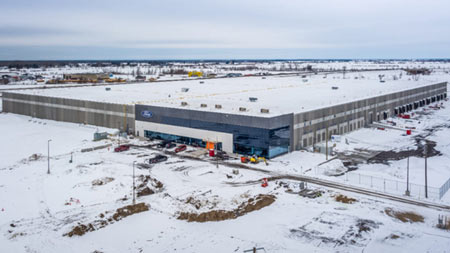 Heddy Sorour
March 22, 2023
The new Ford distribution centre in Casselman is slated to be complete this spring, officials say.
The parts warehouse was announced in September 2021 and construction began in February 2022. The $100-million facility is being developed by Bertone Development Corp. of Saint-Laurent, Que. It is expected to open in the spring of 2023.
Situated south of Hwy. 417 close to the interchange with St. Albert Road and Route 700, the warehouse is expected to speed delivery time to dealers.
Located in Stittsville, AYDIN CPA ProCo has been serving investors, developers and small business clients since June, 2022.
"Once construction is complete, the Casselman parts distribution centre will be a 562,000-square-foot, state-of-the-art facility that will service 154 dealerships in eastern Canada and the Maritimes," Rose Pao, communications manager with Ford Canada, told EOBJ in an email. "In fact, the operation will manage and distribute approximately 45,000 different parts received from plants across North America."
The site falls on the boundary between Casselman and La Nation. The two municipalities have been working with Ford Canada to advance the project since 2018. Construction was originally slated to be complete by late December 2022, but delays pushed the opening into the spring of 2023.
"The plant is now near completion and the planned date for start of operations is around March (2023)," said Mireille Groleau, economic development and communications officer with the Municipality of Casselman.
"The (Casselman) facility will house 80 employees, both hourly and salaried, and will include a gym and spacious cafeteria. The team is looking to hire approximately 40 full-time and 25 temporary part-time employees," said Pao.
The remainder of the positions will be filled by existing employees transferring from other plants.
"We have met some of the workers from the Oakville plant who made the move to Casselman and are settling in," said Groleau.
The Casselman facility is one of two new warehouses the automaker is developing to replace its aging 900,000-square-foot Bramalea, Ont. location, which has been operating since 1964. The second facility, similar in size to Casselman, is being built in Paris, Ont.
***********************************************************
Toronto's Nexus Industrial REIT
acquires new Ford distribution
centre in Casselman for $117M
David Sali
March 22, 2023
Ottawa Business Journal
Toronto-based Nexus Industrial REIT has acquired Ford's new parts distribution centre in Casselman for about $117 million. Photo courtesy Nexus Industrial REIT
A Toronto-based real estate firm is making its first big move into the Eastern Ontario market, acquiring a major automotive distribution centre for more than $116 million.
Nexus Industrial Real Estate Investment Trust finalized an agreement earlier this month to buy a newly constructed class-A, 532,000-square-foot industrial building in Casselman from Quebec-based property developer Rosefellow for $116.8 million.
Located just south of Hwy. 417 about 56 kilometres southeast of Ottawa, the facility is slated to open this spring and will serve as a parts distribution warehouse for Ford Motor Co., which has a 15-year lease on the property.
The OEEDC has been supporting economic development in Eastern Ontario by putting the region on the map.
"It becomes one of our trophy assets," Nexus CEO Kelly Hanczyk told OBJ on Thursday.
It's also the first significant addition to Nexus's portfolio in the eastern part of the province. Created in 2017 from the merger of Toronto's Edgefront REIT and Montreal-based Nobel REIT, Nexus has an ownership stake in about 115 office, industrial and retail properties across Canada with a total footprint of more than 113 million square feet.
Most of its holdings, however, are in the Greater Toronto Area, southwestern Ontario and southern and eastern Quebec. Before the Casselman deal closed, Nexus's portfolio included just two properties in eastern Ontario and western Quebec – a 38,000-square-foot industrial building in Cornwall and a 68,000-square-foot office building on Laval Street in Gatineau.
"It breaks us into the Ottawa (regional) market a little bit," said Hanczyk. "It kind of spreads us right across the Ontario market."
Ford recently told OBJ the Casselman warehouse will store up to 45,000 automotive parts and serve 154 dealerships in Eastern Canada. The automaker has the option to order up more industrial space at the 35-acre site should it be required.
"It really depends on whether they need to expand in the future," Hanczyk said.
Now that it's established a bit of a beachhead in the region, Nexus plans to keep looking for other potential acquisition targets in and around the nation's capital, the CEO added.
While Ottawa's industrial availability rate ticked up nearly a full percentage point in 2022, average rents continue to rise and the region remains a hotbed of e-commerce warehousing activity due to its easy access to major highways and close proximity to Toronto and Montreal.
"Ottawa is a fairly major centre," Hanczyk said. "Overall, with the warehouse distribution demand, some of the smaller markets, like Ottawa and London, are having their moment and I think they'll continue to stay strong. It would be a good market for us to grow in, for sure."
It's a New Day in the United
Auto Workers
Luis Feliz Leon, Jane Slaughter
March 21, 2023
Workers walked out of the Flint Assembly Plant in the 2019 General Motors strike.
In a runoff election, UAW members have elected a full slate of reformers to lead the unioninto this year's Big 3 auto bargaining and beyond. Photo: Jake May/TheFlint Journal via AP.
The machine will churn no more. Nearly 80 years of top-down one-party rule in the United Auto Workers are coming to an end. Reformer Shawn Fain is set to be the winner in the runoff for the UAW presidency.
As of Thursday night, Fain had a 505-vote edge, 69,386 to 68,881, over incumbent Ray Curry of the Administration Caucus. Curry was appointed by the union's executive board in 2021. There are around 600 unresolved challenged ballots. (This story will be updated with the final vote tally when we have it.)
"By now, the writing is on the wall: change is coming to the UAW," said Fain. "You, the members, have already made history in this election, and we're just getting started. It's a new day in the UAW."
It's a stunning upset in one of the nation's most storied unions. Once Fain's victory is conclusive— after remaining challenged ballots are counted—he will join Secretary-Treasurer Margaret Mock, who ran on the Members United slate and won outright in the first round, and a majority of the International Executive Board, giving reformers control of the direction of the union. The UAW Members United slate won every race it challenged—a clear rebuke to the old guard.
"Thousands of UAW members put countless hours into this historic campaign to take back our union," said Fain. "I thank those members—no matter who they voted for—for taking an active role in our union.
"But thousands of members have lost faith, after years of corruption at the top and concessions at the bottom," he continued. "Our job now is to put the members back in the driver's seat, regain the trust of the rank and file, and put the companies on notice. We are ending give-back unionism and company control in the UAW."
Fain is an electrician from Kokomo, Indiana, and on the staff of the international union.
"Shawn Fain ran a campaign on the promise of true reform in the UAW,"
said Justin Mayhugh, a General Motors worker at the Fairfax Assembly plant in Kansas City and a member of Unite All Workers for Democracy, the caucus formed in 2019 to fight for members' right to vote on top officers. UAWD backed Fain's UAW Members United slate.
"That message has resonated with the members of our union who are ready for change," Mayhugh said. "He ran a campaign based on the needs of the rank and file, and because of that, he was able to overcome the many entrenched advantages Curry enjoyed during this election process. It's a truly historic moment for our union."
And not a moment too soon. The Big 3 auto contracts with Ford, GM, and Stellantis (formerly Chrysler) expire in six months, and the industry is undergoing major changes with the rise of electric vehicles. The Big 3 now have less than half of the domestic auto market and more than half of all U.S. auto workers are non-union.
Agreements with the Canadian union Unifor covering some 20,000 auto workers at the Big 3 also expire in September.
"We are putting the Big 3 on notice: they should get ready to negotiate with a UAW where the membership is back in charge of this union," Fain told Labor Notes in December after the first round of the election, where reformers won five seats outright. LONG TIME COMING
The last time a reformer had won a seat on the UAW board was in 1986, when Jerry Tucker of the New Directions Movement became a regional director. New Directions coalesced a group of reformers into a rank-and-file resistance movement in the 1980s and early 1990s.
And going back even further, the last contested election for the presidency, except for Tucker's run for president in 1991 and other symbolic runs, was in 1946 between RJ Thomas and Walter Reuther, heading opposing caucuses.
Reuther won and purged the Communists from the UAW staff and defeated or co-opted other opponents. He consolidated his power in a 1947 sweep that accomplished what historian Nelson Lichtenstein describes as "nothing less than the elimination of his rivals from all posts in the UAW hierarchy."
"The UAW in the '40s was known for this intense internal democracy,"
said Lichtenstein, author of *Walter Reuther: The Most Dangerous Man in Detroit*. "And hopefully, with the victory of Shawn Fain, he's not going to create a new machine. There are going to be contested elections from now on, and that's a good, healthy thing. It brings in the rank and file and energizes people."
BUMPS AHEAD
The UAW has 400,000 members and a strike fund of a billion dollars. The new leaders campaigned on a militant approach to organizing, internal democracy, and solidarity against tiers, similar to the leadership shakeup in the Teamsters in 2021. The Members United slogan was "No Corruption, No Concessions, No Tiers."
They face steep challenges. The union has seen a membership decline in its core manufacturing sector. The GM division, for example, is today about 11 percent of its 450,000-member heyday in the 1970s. Attempts to organize auto factories in the South have failed, including at a Nissan plant in Mississippi in 2017 and a Volkswagen plant in Tennessee in 2019. Other organizing opportunities are on the horizon. Ford will build four new factories to produce electric vehicle batteries and electric F-Series pickup trucks in Kentucky and Tennessee by 2025, employing 11,000 workers.
To shore up numbers, the union has brought in university workers in recent years, now accounting for 20 percent of members. University of California graduate employees, coming off a recent strike, went overwhelmingly for Fain, defying local leaders who supported Curry.
Graduate worker turnout was very low, however, and they were a modest part of Fain's vote total, 2.5 percent.
GOOD CONTRACTS ORGANIZE
The new leaders will need to fight for stronger contracts at existing shops while launching new organizing campaigns. Scott Houldieson, an electrician at Ford's Chicago Assembly Plant and a founding member of UAWD, says these goals are mutually dependent.
"When you're negotiating concessionary contracts, it doesn't help your organizing strategy at all," said Houldieson. "In fact, it gives talking points to the anti-union forces.
"And while we have to do both at the same time—bargain strong contracts and do new organizing—we will do better at organizing the unorganized if we can first organize to fight back," he continued. "The rank and file is fed up with our union officers taking the company line, each and every time we have an issue, whether it be contract negotiations or grievance settlements."
The Big 3 are hauling in record profits, but they continue to lose market share to non-union automakers. Electric vehicle battery plants and federal investments that are part of a green industrial policy provide an opportunity to organize workers in new manufacturing jobs.
CONCESSIONS KEY BEEF
UAWD's campaign for one-member-one-vote was seen as a long shot when it began in 2019. Even the union's Internal Review Board once described the union as functioning like a "one-party state." But then an investigation by the Justice Department laid bare longstanding corruption in the union, including embezzlement, kickbacks, and collusion with employers.
Thirteen
union officials went to jail, including two former presidents.
The consent decree that resulted from the corruption scandals made it possible for members to decide whether they wanted to directly elect their officers, as opposed to a convention delegate system. In December 2021, UAW members voted 63.6 percent in support of electing top officers through one-member-one-vote.
But the financial chicanery at the top was not enough to galvanize the rank and file, says retired Local 1700 President Bill Parker.
"Corruption was a minor issue," said Parker. "The real problem was that the union no longer fought the company, going back to the early '80s when it began granting concessions, and then it all went downhill from there." The union began giving away concessions at Chrysler beginning in 1979. Ford and GM followed suit with demands for ever-deeper givebacks.
"People want the union to challenge management," said Parker, "not lay down in front of them. So they want the collective power of the union, not just to reform the union, but to aggressively change the union into a fighting institution."
RETIREES VOTE FOR CHANGE
But the discontent has had a slow build-up. Take retirees from locals whose factories closed. Parker says they felt abandoned by the union and were favorable to reformers in both rounds of the election. (We can't tell how most retirees voted because their votes are mixed with those of active members. But we can see how retirees from closed locals voted.)
"Forty or 50 years ago, when I started out, retirees were solidly in the camp of the Administration Caucus," he said, "because at the time, the Administration was doing things like negotiating improvements in the pension and bonuses.
"Then in 2007, during contract negotiations, the union agreed to two tiers." Now "the majority of Chrysler workers are second-tier employees with no pension, no retiree health care, and they're treated poorly in the plant."
At Chrysler Local 1268, where the company has indefinitely "idled" the Belvidere Assembly Plant where 1,350 UAW members work, workers voted over 70 percent for Fain.
"The sad reality of this is, over the last year and a half, since President Curry's been in power… the company has awarded more than three different products, and Belvidere could have had every one of those,"
Fain said on a Facebook livestream last December. "They've had ample opportunity to take on the company and to get product there, and prevent thousands of layoffs."
BUILDING HOPE
Anger has propelled rank and filers into leadership. But the flip side of anger is lack of hope.
"The new administration is going to have to start giving the members some confidence," said Houldieson. "Right now, they lack confidence, and for good reason—they've been beaten down by corporate unionism for decades now. So we're going to have to work on building a contract campaign that gives the membership more confidence than they've had in a long time."
This attitude of resignation partly explains the low turnout in the election (14 percent of the 400,000 active members and 600,000 retirees) and the slim margin of victory. In addition, reformers said that members struggled to get information about the candidates in order to make an informed decision.
At first, the AC had relied on the sleepy internal life of the union to protect it from the insurgents and tried to pretend the election wasn't happening, giving it little publicity. "The Administration Caucus didn't campaign much in the first round because they thought they had it in the bag," said Houldieson. "They are used to just having their way." But they hadn't faced a one-member-one-vote election before.
After the reformers' victories in December, the AC roused from its lethargy and Curry pulled out all the stops.
His strategy was to get Administration Caucus loyalists—appointed and elected officials—to campaign in Ford locals, the home base of his running mate Chuck Browning, who has been the UAW vice president in charge of Ford. Their message was that Fain, from Stellantis, would somehow discriminate against Ford workers.
Curry, who was an assembler at Freightliner Trucks in North Carolina before he became a union official, won in Region 1A to the west of Detroit and also won in large Ford plants in Region 8 in the South, where turnout increased by 41 percent in the runoff. Fain took a majority in the union's other seven regions.
REBELLION FROM BELOW
Plucked from the shop floor, UAW Members United challenger Daniel Vicente won the runoff vote for director of Region 9, which covers western and central New York, New Jersey, and most of Pennsylvania.
What motivated him to seek union office? Vicente, a machine operator and a convention delegate representing Local 644 in Pottstown, Pennsylvania, credited a hazardous incident at his current job at Dometic, which makes steering control cables for boats, and the short shrift a local union official paid him once he brought the incident to his attention.
His nerve was steeled at the July UAW convention in Detroit when he saw delegates, in the convention's closing hours, reverse their previous vote to boost strike pay—at the AC's request.
In a heartfelt Facebook post on March 3, Vicente wrote about growing up in a blue-collar family and the bonds of solidarity he has forged with fellow workers on the shop floor, writing about a co-worker, Mohamed
Aitqol: "You and I have pulled 12 hours shifts together, we sweated it out in the summers and froze half to death in the winters on these machines."
He promised to carry with him that spirit of solidarity as he travels Region 9 to meet with local members and leaders to together transform the union.
"The race is done, so now the hard part begins," he said.
Ontario income tax credits
people need to know about
Alex Arsenych,
CTV News Toronto
March 20, 2023
While the deadline to file your taxes getting closer, there are some personal tax credits people in Ontario may qualify for.
"Today is the best time to start putting all your papers together, and that way, you'll be sure you don't forget anything," H&R Block tax specialist, Yannick Lemay, told CTV News Toronto.
"Often what we see in practice is that the credits that get forgotten are those that people need to search for slips, they need to search for receipts."
Lemay brought up Ontario's Staycation Tax Credit as an example. Through this credit, Ontarians who have stayed in a hotel or rented a cottage in the province can claim 20 per cent of eligible accommodation expenses between Jan. 1 and Dec. 31, 2022.
"We are excluding costs for food, entertainment, gas, and all extra expenses, but anything that goes for accommodation for travel, you can claim," he said, noting Ontarians who want to apply for this credit should have all of their receipts. "It's up to $1,000 [for an individual], and it's a 20 per cent rate credit, so that means Ontarians can get up to $200 back."
Families and couples can claim up to $2,000 and get a maximum credit of $400.
"Now is the time to get those receipts," Lemay said. "But there are other credits that have changed, improved, or are new credits, for which you don't necessarily have to provide an additional receipt."
Lemay pointed to the Ontario Seniors Care at Home Tax Credit, which can help low to moderate-income seniors with eligible medical expenses.
Seniors who are 70 years and older can write off up to 25 per cent of their medical expenses, and can claim up to $6,000 for a maximum of $1,500 in return.
The credit is refundable and anyone earning up to $65,000 annually can qualify, though the amount of credit is on a sliding scale based on income level.
There is also the Childcare Access and Relief from Expenses (CARE) tax credit, which helps families with a household income of $150,000 or less. Eligible families may be able to claim up to 75 per cent of child care expenses, including child care centres and camps.
While there are personal income tax credits, Lemay says there are also deductions that Ontarians will want to keep in mind.
Anyone who has moved to be closer to work or school might be able to claim their moving expenses, he said.
"Sometimes people think they don't move far enough to be able to deduct moving expenses, but the criteria is 40 kilometres," Lemay said.
According to the federal government, if your new home is at least 40 kilometres closer to your new job than your previous home was, you can be eligible for the moving expenses deduction.
Lemay also noted those who have investments outside of their registered accounts – like their Tax Free Savings Account (TFSA) or Registered Retirement Savings Plan (RRSP) – can deduct management fees.
"If you're paying management fees to your financial institution to manage your money – your investments – those fees are deductible, and they don't come with a tax slip," Lemay said. "Sometimes you have to look at the bank statement to find the fees."
May 1 is the deadline for most Canadians to file their tax returns, with June 15 being the deadline for those who are self-employed.
Retiree Joe Vugts
Passes Away
March 17, 2023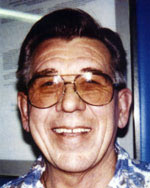 This is to inform you of the passing of Retiree
Joe Vugts who passed away March 17, 2023.

Joe Retired from Ford on June 1, 1994 with 30 years
of service. He was 88 years old.
Our Sincerest Condolences go out to his Family and Friends.
He will be sadly missed.
Funeral will be held at McCallum Funeral Home
11 Cambria Road N.
Goderich, Ontario
N7A 2N8
Map
Visitation
McCallum Funeral Home
Monday March 20, 2023
Link
Funeral Service
Tuesday March 21, 2023
St Peter's Catholic Church
156 North St, Goderich, ON
11am
Map
Adrian " Joe" Vugts born April 24/1935 in Oisterwijk Holland. Joe with his family migrated to Halifax Nova Scotia in March of 1953 where he met his bride to be Gail Day ( Vugts ).

Joe and Gail quickly became a family of 6 with 4 children and moving to Ontario. Over the course of his life, Joe worked as a farmer, many jobs in construction, drove Taxi and settled into a Job with Ford Motor Company driving transport truck for the next 30yrs.
Joe loved music, playing the harmonica, the accordion and singing in the church choir. He also loved to Dance ! Joe's loved sports, he was a diehard Maple Leafs and Blue Jay Fan and also played and coached soccer. To add to Joes list of favorites was a rarely missed episode of The Young and the Restless. Joe loved animals, especially his dogs and cats over the years. Joe and his wife Gail would have been married 60 years this coming May 5th of 2023, and Joe would have turned 88 on April 24th.

Visitation will be held at the funeral home on Monday March 20, 2023 from 3:00 pm - 6:00 pm with Funeral Mass on Tuesday March 21, 2023 at 11:00 am St. Peter's Roman Catholic Church, Goderich.


Ford to lay off 1,100 at Spanish
plant in cost-cut campaign
Associated Press
March 17, 2023
Madrid — Ford Motor Co. said Friday that it will cut around 1,100 jobs at its plant in the eastern Spanish city of Valencia.
The cuts are in addition to the 2,300 layoffs largely in Germany and the U.K. that the automaker announced last month as part of a "leaner, more competitive cost structure in Europe."
Ford Spain said in a statement that it notified unions on Friday of what it said was "a profound restructuring of its operations," which comes even as Ford champions the Valencia plant as its preferred site to assemble "next-generation" electric vehicles on the continent.
The plant is Ford's only such facility in Spain and employed 5,400 people.
Ford has said its strategy to offer an all-electric fleet in Europe by 2035 has not changed and that production of its first European-built electric car is due to start later this year.
The cuts were "mainly due to the already announced discontinuing production of the S-Max and Galaxy models in April 2023," Ford Spain said in an email.
In January, the Dearborn-based company announced a new solar power plant had opened at the Valencia facility as it looks to become a carbon-neutral business.
The job cuts come amid a sea change in the global auto industry from gas-guzzling combustion engines to electric vehicles. Governments are pushing to reduce the emissions that contribute to climate change, and a resulting race to develop electric vehicles has generated intense competition among automakers.
Other automakers are reducing headcount to cut costs. General Motors Co. said Thursday it is offering voluntary buyouts to most of its 58,000 salaried employees in the United States.
153,000 catalytic converters
were stolen in 2022, and these
10 vehicles are the top targets
March 16, 2023
Valuable materials make the emissions control devices a top target
The catalytic converter theft crime wave that's been sweeping America may be even worse than it seems.
A new report from CarFax estimates that 153,000 of the emissions control devices were stolen in 2022, based on repair records.
That's higher than some previous estimates and the situation doesn't appear to be improving.
According to the National Insurance Crime Bureau, the number of thefts increased 1,215% from 2019 through 2022.
Thieves are going after catalytic converters because of the valuable materials used in their construction, including platinum, palladium and rhodium.
They're also relatively easy to steal, the process taking little more than a minute in some cases.
But it's not without risk. One thief in Georgia was recently killed when the vehicle he was working on fell and crush him.
Another in California was run over by a woman who was sleeping in the lifted Ford Excursion SUV he was under and drove off when she was awoken by the noise he was making.
As part of its review, CarFax identified which vehicles are hit the most often and these are the top 10:
1. Ford F-Series
2. Honda Accord
3. Toyota Prius
4. Honda CR-V
5. Ford Explorer
6. Ford Econoline
7. Chevrolet Equinox
8. Chevrolet Silverado
9. Toyota Tacoma
10. Chevrolet Cruze
As with all automotive theft prevention, experts advise owners to park in well-lit areas or in garages when possible.
There are also catalytic converter anti-theft devices available on the aftermarket, and Toyota is now offering them as optional accessories on several models, including the Prius, Rav4 and Tacoma.
Ford recalls 18 F-150
Lightnings over battery issue
Jordyn Grzelewski
The Detroit News
March 15, 2023
Ford Motor Co. said Friday that it is recalling 18 F-150 Lightning pickup trucks due to a battery cell manufacturing defect.
The recall follows a five-week production shutdown at the Rouge Electric Vehicle Center in Dearborn where the electric truck is made. The automaker said Friday that production is slated to resume Monday as previously planned.
The company said in a statement that the manufacturing defect at supplier SK On's plant in Georgia occurred over a four-week span starting at the end of last year. Initially, the automaker said it believed the defect was not present in any Lightning units that had been delivered to customers or dealers, but it now has identified 18 such units that are affected.
Ford has said that the issue initially came to light Feb. 4, when a vehicle displayed a battery issue during a pre-delivery quality check and then caught fire while it was parked in a holding lot near the plant. The fire spread to two other Lightning units. That incident prompted the five-week production shutdown and a halt on shipments while Ford and SK On investigated the underlying issue.
The two companies later said the root cause had been identified in SK On's battery cell production process, and that a fix had been implemented.
"Working with Ford, SK On identified the root cause of the issue and implemented measures of improvement in our processes to address the issue," SK On said in a previous statement. "SK On believes this was a rare occurrence, not a fundamental issue with the technology of the battery cells or the overall manufacturing systems."
Asked Friday about the nature of the defect, Ford said the recalled units' high-voltage batteries can experience a short that could result in a vehicle fire when they are at a high state of charge.
The electric truck is a key part of Ford's $50 billion electrification strategy, under which it aims to hit an annual EV production rate of 2 million units globally by 2026. The Lightning is a battery-electric version of America's most popular vehicle, as well as the first mass-market EV pickup to enter the U.S. market.
Ford is working to ramp up production of the Lightning to a run rate of 150,000 units annually by the end of this year as it tries to catch up with high demand for the truck, which garnered some 200,000 reservations. Since launching last spring and through the end of February, Ford has delivered about 19,200 Lightning units.
Ford said it will notify customers with units covered by the recall "as soon as possible" to make arrangements with a dealer to have the battery pack replaced. While their vehicle is being repaired, Ford will supply affected customers with a loaner vehicle.
Customers can continue to drive and charge their Lightnings, but Ford said it "encourage(s) them to make an appointment for this repair at their earliest convenience."
The automaker said it is not aware of any accidents or injuries related to the recall.
"Together with SK On, we have confirmed the root causes and have implemented quality actions," spokesperson Emma Bergg said in a statement. "Production is on track to resume Monday with clean stock of battery packs."
Volkswagen to build battery
plant in Canada to
fast-track EV plans
Monica Raymunt
and Brian Platt
Bloomberg
March 14, 2023
Volkswagen AG has chosen Canada to build its first battery plant outside Europe in a bid to fast-track an expansion in the key U.S. market.
The site, in St. Thomas, Ontario, is slated to start production in 2027, Europe's biggest carmaker said Monday. The decision to locate the facility in Canada, amid rich incentives offered in the U.S. as part of the Inflation Reduction Act, will help VW get access to key raw materials and clean energy, according to the company.
"We now have the unique opportunity to grow profitably in North America and play a key role in driving the transition to electric mobility," VW Chief Financial Officer Arno Antlitz said in a statement. "Volkswagen has the right strategy, products and scale to take a strong position in the North American market."
VW is seeking to turn the page from being an also-ran in the United States with an enlarged footprint and a slew of new models, and lessen its dependence on China, where it sells just under 40% of its vehicles. Earlier this month, VW-backed Scout Motors said it'll build a new $2 billion plant making Scout-branded SUVs in South Carolina.
VW is part of a wave of European companies looking to cash in on President Joe Biden's climate law, which stipulates that 50% of the battery components of an EV must be made in North America to qualify for EV tax credits of as much as $7,500. The carmaker in August signed an accord with Canada to cooperate on the supply chain for batteries with a focus on material such as lithium, nickel and cobalt.
Earlier this month, Antlitz said the U.S. policy, comprising some $369 billion in incentives, was a tailwind to the company's plans. The St. Thomas plant marks VW's third wholly owned battery plant, in addition to sites in Germany and Spain.
The move follows warnings that battery-cell plants would become unfeasible in Germany and Europe if the region didn't bring energy prices under control. VW also has a range of partners, including Sweden's Northvolt.
Prime Minister Justin Trudeau's government is under intense pressure to match the enormous U.S. subsidies. Climate think tank Clean Prosperity recently estimated the U.S. production tax credits on a battery plant create a gap of C$1.89 billion ($1.4 billion) each year, compared to current Canadian grants. Trudeau's government has promised to level the playing field with the United States, but a detailed plan is not expected until later this month when the federal budget is published.
Government officials wouldn't disclose how much money Canada is putting on the table for the VW plant. But Industry Minister Francois-Philippe Champagne called it "a home run" for the northern nation.
"It is the largest single investment in the history of the automotive industry in Canada," he said, adding there is "an understanding that Canada is the place to be for the critical minerals supply chain."
VW's multibillion battery factory is the latest project confirmation in the EV battery supply chain in Canada. Stellantis NV and LG Energy Solution announced a joint venture in March 2022 to establish a $4 billion battery plant in Windsor.
General Motors Co. and Posco Chemical are setting up a cathode factory in Becancour, Quebec. Ford Motor Co. is also in talks with Korean firms to build a battery component plant in the region, Bloomberg has reported.
Ottawa warns provinces not
to charge fees for medically
necessary services
By Saba Aziz
Global News
March 12, 2023
The federal health minister is warning provinces not to charge Canadians fees for "medically necessary" care, including telemedicine and some private services, in a new letter released Friday.
"There has been evidence of residents paying out of pocket to access diagnostic services such as ultrasounds, MRI and CT scans — services that should be accessible at no cost," said Health Minister Jean-Yves Duclos in a statement.
"This is not acceptable and will not be tolerated."
He also noted in the letter that he is "very concerned" about increasing reports of patients being charged for "medically necessary" services and that whether these are delivered virtually or in person, they must be available free of charge.
Duclos says he plans to clarify the expectation in an interpretation letter attached to the Canada Health Act, which lays out the standards of care Canadians must be able to receive under the public health care system, no matter where they live.
He will also be deducting a total of $82 million in Canada Health Transfers from the provinces over "patient charges levied during 2020-2021, for medically necessary services that should be accessible to patients at no cost."
Trudeau says provinces accountable for own health-care spending following federal deal
This includes over $76 million in deductions under the Diagnostic Services Policy, which says that patients should not be charged for medically necessary diagnostic services, such as MRI and CT scans.
Another $6 million will also be deducted for other insured services at private surgical clinics and for access to abortion.
Duclos said the federal government was clamping down on out-of-pocket expenses for private care "with a focus on virtual care and other medically necessary services that Canadians are being asked to pay for."
Duclos sent letters to all provinces and territories, expressing concerns about a recent increase in reports of patient charges for medically necessary services.
"The goal of the Canada Health Act (CHA) has never been to levy penalties, but rather to ensure patients are not charged for the insured services they have already paid for through their taxes," he said in a statement.
"If a province or territory permits patient charges for medically necessary health services, a mandatory deduction must be taken from the jurisdiction's CHT payments."
GM offers U.S. employees
voluntary separation program
Kalea Hall
The Detroit News
March 10, 2023
To achieve $2 billion in cost savings, General Motors Co. is offering a voluntary separation program to its employees, the automaker confirmed Thursday.
The majority of the U.S. salaried workforce is eligible for the program. GM employs about 58,000. Eligible employees must sign up by March 24.
"As part of our plan to accelerate attrition and achieve $2 billion in cost savings by the end of 2024, General Motors is announcing a Voluntary Separation Program for all U.S. salaried employees with at least five years of service and all global executives with at least two years of service," spokesperson David Barnas said in a statement. "This voluntary program offers eligible employees an opportunity to make a career change or retire earlier. We are offering three packages based on level and service to the company. Employees are strongly encouraged to consider the program. By permanently bringing down structured costs, we can improve vehicle profitability and remain nimble in an increasingly competitive market."
Also as part of the cost-cutting measures, in late February the Detroit automaker said it was cutting about 500 executive-level and salaried jobs. The news came a month after CEO Mary Barra said General Motors Co. was "not planning layoffs."
"I do want to be clear that we're not planning layoffs," Barra said in late January. "We are limiting our hiring to only the most strategically important roles, and we'll use attrition to help manage overall headcount."
To achieve the $2 billion in cost savings, GM CFO Paul Jacobson said the company would focus on reducing "complexity in all of our products and reducing corporate overhead expenses across the board. I do want to be clear, though, we're not planning layoffs. We are limiting our hiring to only the most strategically important roles and will use attrition to help manage overall headcount."
For 2023, GM anticipates adjusted earnings to be in the range of $10.5 billion to $12.5 billion for the year. Last year, the company booked record pre-tax earnings of $14.5 billion.
New Ford patent proposes a
burnout mode for electric models
By Gary Gastelu
The Ford Mustang Mach-E may soon be even more like a Mustang.
Ford has filed a patent application for technology that can help its electric cars to do smoky tire burnouts.
The conventional Ford Mustang is offered with a feature called "line lock" that applies just the front brakes, which allows the rear tires to spin while the car stays in place.
This can usually be achieved with a powerful rear-wheel-drive car by lightly holding the brake pedal while the rear wheels overcome their brakes, but the system makes it easier to do, both for fun and to warm the tires for better grip before making a run at the drag strip.
The proposed system would disable the front motor and power the rear while the front brakes are applied.
The proposed system would disable the front motor and power the rear while the front brakes are applied. (Ford)
However, high performance electric vehicles like the Mustang Mach-E GT are typically all-wheel-drive and cannot do this, but Ford has developed a way that they can.
Unlike an all-wheel-drive internal combustion engine car, which sends power from a single motor through a drivetrain, most all-wheel-drive electric cars have at least two electric motors, one for each axle, while some employ three or four.
The system could also operate in the opposite way, allowing for a front tire burnout.
Ford's patent, titled "Electrified Vehicle Performance Mode With Intentional Wheel Spin for Tire Heating," features drawings of a Mustang Mach-E and describes programming that would create a line lock effect by disabling the front motor and applying the brakes on that end while turning off the traction control at the rear. It can also do it the other way around, allowing the front tires to spin instead.
This could give the Mustang Mach-E an advantage in a drag race against other all-wheel-drive cars that cannot warm their tires, but would also put on quite a show in a parking lot.
Ford has not confirmed this feature is coming and as with many patents, there is no guarantee that it will ever be offered, but the company has a history of doing things like this just for fun.
The Mustang's line lock feature allows for standing burnouts.
Along with the previous line lock, the new 2024 Mustang is getting an Electronic Drift Brake that is a handbrake only used to lock the rear tires for drifting and powersliding on a track. The handle and brakes release as soon as you let it go.
The all-wheel-drive Ford Focus RS hot hatchback sold from 2016 to 2018 also had a Drift Mode that sent more power to the rear wheels and loosened up the stability control and offered an optional Drift Stick similar to the Mustang's Electronic Drift Brake.
A New Ford Mustang Shelby
GT500 Like This Could
Dominate The Sports Car Market
BYIAN SOMERS
March 8, 2023
The top-tier Mustang is now absent from Ford's lineup but if the car does make its return, hycade's new concept shows a lot of potential.
Ford stopped producing the Shelby Mustang GT500 recently in order to focus their attention on upgrading the new seventh-generation S650 model of the iconic pony car. A recent report suggests that the new GT500 could appear in 2025 and there's been much debate over what's in store for the latest iteration of the Mustang's top-dog model.
Digital artist Hycade has given us one possible GT500 design in the latest video on his YouTube channel and it shows a lot of promise. Let's see what this new Shelby GT500 concept render is all about.
Over the last two years, the automotive artist Hycade has been producing some stunning digital renders on social media. Hycade's renders offer the viewer a total 360 of his vision of these fantasy cars. In their latest video, Hycade has given us an idea of how the "2024 Ford Mustang Shelby GT500" might look, and it's simply stunning.
The most notable aspect of this render is the angular form of the body based on the S650 Mustang. There are no racing stripes in sight here, as Hycade has opted for a distraction-free all-black vehicle.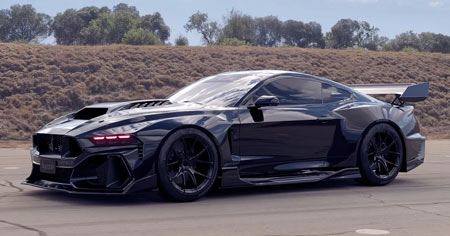 These sharp angles give the car a futuristic appearance and it's almost reminiscent of a Lamborghini Aventador SVJ from certain angles. There is a new body kit that is low to the ground, and above that, there is an enormous hood scoop.
This GT500 is much wider than its predecessor, which is most notable in the massive fenders and added side vents. On the back, there's an oversized wing spoiler similar to the C7 Chevrolet Corvette ZR1.
So far, it's unclear what type of engine and power the next GT500 will have. But perhaps Shelby will aim to match the Hennessey Venom 1200 Mustang's power which is over 1,200 hp. Since we know the 2024 Ford Mustang models have a bump in horsepower over the S550 generation, a new Shelby GT500 will likely follow suit.
The Shelby Mustang is quite possibly the most iconic of muscle cars. It's been with us in various forms since the '60s but for many, the third-generation Shelby GT500 is the pinnacle of this high-performance variant of the Mustang. The latest GT500 came packed with a supercharged Ford 5.2-liter V8 Predator engine that offered 760 hp and 625 lb-ft of torque as stock, and an array of modifications to cement it as one of the premium muscle cars of the modern era.
Doug Ford's campaign finance
law struck down by court
The Ontario Court of Appeal has struck down Premier Doug Ford's controversial campaign finance law that limits spending by unions and other third parties.
By Robert Benzie
Queen's Park Bureau Chief
March 7, 2023

The Ontario Court of Appeal has struck down Premier Doug Ford's controversial campaign finance law that limits spending by unions and other third parties.
In a significant legal victory Monday for labour unions and the Canadian Civil Liberties Association, the court has given Ford's government "12 months to allow Ontario to fashion Charter-compliant legislation."
But Attorney General Doug Downey's office said the Progressive Conservatives "are disappointed with the outcome and will be appealing the decision" to the Supreme Court of Canada.
The successful legal challenge was mounted by the Working Families coalition of unions, the Elementary Teachers' Federation of Ontario, the Ontario Secondary School Teachers' Federation, and the Ontario English Catholic Teachers' Association, among others.
They argued their members' rights were unfairly hindered by the law preventing third-party political action committees from spending more than $600,000 on advertising and other activities in the 12 months before an election.
"The challenged spending restrictions infringe the informational component of the voter's (Charter) right to meaningful participation in the electoral process, as set out by the Supreme Court," the court ruled.
In 2021, Ford invoked the Charter of Rights' "notwithstanding" clause to overturn a judge's ruling that his legislation limiting election spending by third-party groups was unconstitutional.
The premier was in a rush, because the June 2022 election was looming and the Tories' feared an onslaught of anti-Ford advertising before the writ period.
While the court of appeal found "the notwithstanding clause was properly invoked," it concluded the Tories still infringed upon Charter rights.
Speaking for the government, Finance Minister Peter Bethlenfalvy conceded "it never feels good to lose."
Cara Zwibel, director of fundamental freedoms for the civil liberties association, said it was "encouraging that the court has found the overly broad third-party spending limits unconstitutional."
"But (it is) concerning that the lower court's error (in finding no violation of the right to vote) had potential to impact the last election," said Zwibel.
"The Ontario government tried to insulate its unconstitutional legislation by invoking the notwithstanding clause. The court of appeal's finding that the right to vote was unreasonably infringed, making the notwithstanding clause irrelevant to the analysis, is therefore a very important victory," she said.
NDP Leader Marit Stiles — whose party, like the Liberals and the Greens, had opposed Ford's restrictions — said "it's just yet another example of how wrong this government is getting it when they trample on the democratic rights of Ontarians.
"We will continue … to stand up against them and for the democratic rights of all Ontarians," said Stiles.
Liberal MPP Stephen Blais (Orléans) noted it was yet another legal setback for the Tories and urged them to cut their losses instead of appeal to the Supreme Court.
"The premier likes to position himself as a fighter — someone who's going to fight for Ontarians. When I look at a fighter, I want someone who's going to win one every once in a while," said Blais.
"This government has a track record of going into the big fight and losing," he said.
"When you're spending millions of taxpayers' dollars trying to change critical pieces of legislation — trying to use the notwithstanding clause to subvert people's rights — I think Ontarians would prefer that that money be invested into health care and education."
Ford sales up 22% in February
on better inventory flow
Jordyn Grzelewski
The Detroit News
March 3, 2023
Ford Motor Co.'s U.S. sales rose 22% year-over-year in February, bolstered by a healthier flow of new-vehicle inventory.
The Dearborn automaker sold 157,606 vehicles last month, up from 129,273 in February 2022. Through the first two months of the year, sales are up 11.4%.
"We're really off to a fast start," said Erich Merkle, head of U.S. sales analysis at Ford, noting growth across trucks, Ford-brand SUVs and electric vehicles.
The majority of Ford's February sales — nearly 145,000 units — came from internal combustion engine vehicles, but the automaker's sales of battery-electric vehicles were up 68% from a year ago to 3,523. Ford is investing $50 billion in electrification through 2026, and has three battery-electric vehicles on the market: the Mustang Mach-E, the F-150 Lightning and the E-Transit cargo van.
Hybrid vehicle sales were up 33% while combustion engine vehicle sales climbed 20.5% from a year ago.
Better inventory flow supported the strong sales month. Ford reported having roughly 345,000 units in gross stock to end the month.
"We had some inventory issues in the second half of last year, in terms of not having enough to fill our orders," said Merkle. "And now as we start this year off, we're in a better position and we're able to sell at a much better rate."
In reporting fourth-quarter and full-year 2022 financial results last month, Ford executives said that nagging supply-chain issues had held back production volumes and contributed to the year's earnings miss and net loss. The February sales results may be a signal that some of those supply-chain problems are easing, and Merkle said the automaker expects to see a return to a more typical spring selling season this year.
Ford's February results outpaced the industry. American Honda's sales were down 1.4% year-over-year, while Toyota Motor North America's slipped 2.4%. Other automakers that report sales on a monthly basis had strong months, including a more than 16% gain by Hyundai Motor Group, which includes the Hyundai and Kia brands.
Overall, light-vehicle sales in the U.S. grew by 9.5% year-over-year in February to 1.14 million units, LMC Automotive estimated based on preliminary data. The firm noted that February 2022 was an especially challenging time for the market, and last month's results were below those in February 2021. Still, analysts said the showing was encouraging.
"February was one of the more upbeat months for the U.S. auto market in recent times, although this should be taken in the context of the lower volumes we have seen since the onset of the chip shortage and other supply-side issues," David Oakley, manager of Americas sales forecasts for LMC, said in a statement.
"One encouraging sign from February's results was that the recovery appeared to become more broad-based, with brands that had been extremely subdued showing some evidence of returning to more normal levels, as inventory climbs," he added.
Results across Ford's nameplates were mixed. Sales of the Bronco Sport, Escape, Mustang Mach-E, Edge, Ranger and Transit Connect were down in February. The automaker attributed the dip in Mach-E sales to the all-electric vehicle's plant in Mexico being down for seven weeks to prepare it to boost production capacity.
But sales were up for some of Ford's most popular models, including the full-size Bronco SUV, which saw sales rise 112% over last February. Sales of the Explorer and Expedition SUVs also were up more than 100%, and F-Series was up 21.5%.
Ford reported selling 1,336 units of the electric F-150 Lightning last month. Also Thursday, the company said it would restart Lightning production March 13 after several weeks of downtime while it sorted out a battery issue.
The Maverick compact pickup posted an 89% year-over-year sales increase in February.
Sales of Ford's luxury Lincoln brand were up 4%.
Ford said the strong results helped it grow its market share for the month by 1.4 percentage points over last year, bringing its total to 13.3%.
Postal Service taps Ford to
build more than 9,000
electric delivery trucks
Riley Beggin
The Detroit News
March 2, 2023
Washington — The United States Postal Service awarded a competitive contract Tuesday to Ford Motor Co. for 9,250 battery-electric vehicles.
USPS plans to spend around $9.6 billion on vehicles, the agency said, but it's unclear immediately how much the contract with Ford will be and USPS did not immediately respond to a request for more information.
The Ford E-Transit vehicles will be produced in Kansas City, Missouri, and will begin being delivered in December.
The agency also plans to buy 9,250 gas-powered vehicles from Stellantis NV alongside the EVs "to fill the urgent need for vehicles," according to a USPS press release. Three quarters of the agency's acquisitions over the next five years will be EVs, and 100% of acquisitions after 2026 will be EVs.
Altogether, the Ford and Stellantis purchases will total $1 billion.
USPS also awarded competitive contracts to three suppliers for more than 14,000 EV charging stations that will recharge delivery vehicles at postal facilities.
"We are moving forward with our plans to simultaneously improve our service, reduce our cost, grow our revenue, and improve the working environment for our employees," Postmaster General Louis DeJoy said in a statement. :Electrification of our vehicle fleet is now an important component of these initiatives."
The agency has not yet determined where the new vehicles will be deployed, and says chargers will go to at least 75 locations within the next year.
The Inflation Reduction Act appropriated additional funding for USPS to buy electric vehicles. The agency estimates the funding will help them get 66,230 electric delivery vehicles as part of an overall purchase of 106,000 new delivery trucks.
USPS' path to electrification has been politically fraught — the agency first announced in 2021 it would make only 10% of its new fleet electric. Biden administration officials and Democrats in Congress pushed back, and several Democrat-led states sued to stop the plan. USPS slowly ramped up the percentage of the fleet it promised it would make electric before settling on the 62% it plans on today.
F-150 Lightning connected to Amazon rainforest pollution
The Detroit News
March 1, 2023
Materials on Ford Motor Co.'s F-150 Lightning electric pickup are damaging the Amazon rainforest in Brazil, according to a Bloomberg investigation.
The news agency reported Monday that aluminum used in the truck's frames is connected to rust-colored bauxite that comes from a mine "that has long faced allegations of pollution and land appropriation" and an ore refinery that's accused of making people sick.
A class-action lawsuit has been filed with 11,000 residents of neighborhoods near the Hydro Alunorte refinery that names owner Norsk Hydro ASA of Norway as the one responsible for polluting rivers and streams, according to Bloomberg. The suit says there's toxic mud with elevated levels of aluminum and other heavy metals, and Alunorte's actions have caused health problems including cancer and birth defects.
Ford's electric F-150, made at the Rouge complex in Dearborn. uses aluminum to make it lighter. Ford switched to aluminum from steel for the exterior of the combustion-engine F-150 in 2015.
Much of the aluminum on the truck, in addition to what Hydro provides, can also be traced to the Amazon, Bloomberg found.
Researchers studying the communities around the Alunorte refinery in Barcarena have found that rivers and streams are polluted with toxic metals, the news agency reported, with some levels 57 times greater than what's considered safe. Bloomberg also reviewed the results of some residents' medical tests, finding one woman with 175 times the limit for aluminum in her hair and 81 times higher in her blood.
In 2018, Oslo-based Hydro was fined 20 million reais ($6.1 million at the time) by Brazilian authorities and had to temporarily halt production after a discharge of untreated water during a flood. It later agreed to pay an additional 160 million reais. The company denies any wrongdoing or culpability for the incident, Bloomberg reported.
The London-based law firm Pogust Goodhead filed the class-action suit against Hydro in the Netherlands. The firm wants to hold Hydro liable for 10 incidents resulting in pollution. Hydro has denied the allegations and has until March 8 to file a response.
"Ford is committed to a supply chain that exceeds minimum regulatory compliance requirements and respects human rights, including the right to clean air and clean water," Ford spokesperson Artealia Gilliard said in a statement.
"That commitment applies to everything we make and that others make for us. We encourage people to call attention to issues, investigate all of them, and work with suppliers to align their business practices with our standards."
The Mineração Rio do Norte bauxite mine, known as MRN, is in a national forest along a tributary to the Amazon. MRN mines more than 12 million metric tons of bauxite a year from the rainforest. Ships bring almost half of MRN's output to Alunorte.
MRN, owned by a consortium of mining companies, wants to expand its footprint by about one-third. Regulators have twice rejected environmental studies "for insufficiently consulting neighboring communities," according to Bloomberg. The studies were accepted in October, and a decision is expected this year.
The mine partially overlaps land meant for descendants of slaves who are entitled to legal protections, Bloomberg reported. The company says "the demarcation of protected lands was carried out by government agencies," the report states.
Communities near the MRN mine have complained of feeling sick, telling Bloomberg the fish have mostly disappeared and water is no longer suitable for drinking or washing. Some communities receive government-issued water purification tablets and others get water piped in through white plastic tubes that come out of the ground.
Vladimir Senra Moreira, director of sustainability at the mining company, told Bloomberg that he respects the opinions of community members, but "the data we have from monitoring don't exactly make a causal connection between their claims of water contamination and mining activities."
MRN has been fined more than $6.5 million for 29 infractions over the past two decades by the government's environmental agency but a spokesperson for the agency told Bloomberg MRN has paid less than 10% of that amount. MRN is appealing the fines.
According to shipping records reviewed by Bloomberg and anonymous sources, F-150 suppliers Arconic Corp., Novelis Inc., and Constellium SE all use "aluminum purchased from Alcoa or Rio Tinto smelters in Canada's Quebec province that receive alumina from Alunorte," the news agency reported.
Ford finds fresh battery issue
in some F-150 Lightnings
Jordyn Grzelewski
The Detroit News
Feb 24, 2023
Ford Motor Co. confirmed Friday that it told some F-150 Lightning customers about a battery issue in some units of the all-electric pickup that may prevent the vehicle from shifting into drive.
The Dearborn automaker said it is conducting a customer satisfaction program to remedy the issue it identified using connected-vehicle data, spokesperson Maria Buczkowski told The Detroit News. CNBC first reported the issue.
The problem was identified in about 100 vehicles. A battery performance issue may prevent the vehicle from shifting into drive; if it were to happen while the vehicle is being driven, it could result in a loss of speed, but Buczkowski said Ford is not aware of any instances of that happening. The fix is a battery module replacement.
"In this case of a potentially defective battery module, Ford is contacting customers to go to a dealer and get the suspect module replaced," Buczkowski said.
The issue comes after Ford earlier this week confirmed a separate problem with a unit of the Lightning that the company does not believe is related.
On Wednesday, the automaker said that a battery fire discovered Feb. 4 prompted a production stoppage on the Lightning, which is built at the Rouge Electric Vehicle Center in Dearborn. Ford is keeping production on the truck down through at least the end of next week as it continues to look into the issue and applies its finding to the battery production process.
The automaker has said that it identified an issue with a Lightning unit "during a standard pre-delivery quality inspection," and that a battery fire started while the vehicle was parked in a holding lot. The company believes it has identified the cause of that defect.
In all, Ford said the process could take a few weeks to resolve. It will continue holding Lightning units that have been assembled but not yet delivered. It doesn't believe any vehicles that customers have taken delivery of are affected.
The supplier of the F-150 Lightning batteries is SK On, a South Korean company with a plant in Georgia.
The Lightning, and Ford's ability to boost production of it, is a key part of the automaker's EV strategy. The automaker is targeting an annual EV run rate of 600,000 units by the end of this year and 2 million units by the end of 2026.
Meanwhile, Ford's Louisville Assembly Plant will be down again next week after production was idled this week. Local media have reported that the plant is working through issues with the launch of the Ford Escape, which was refreshed for model year 2023.
"We are committed to ensuring our vehicles are built with the quality our customers deserve and will take the appropriate actions to deliver this commitment," Ford spokesperson Kelli Felker said in a statement.
Quality has been a major issue for Ford and one that executives have identified as a top priority to fix as they attempt to take out a multibillion-dollar cost disadvantage they say the company has. High warranty costs are part of the problem, they've said. The company is eyeing about $1 billion in reductions in costs tied to warranties.
Ford said Friday that it's in touch with the National Highway Traffic Safety Administration about both issues with the Lightning.
'The risk of harm is real':
Ford government criticized
for proposing a change to
how elderly residents
get medicine
In a bid to free nurses for more complicated care, personal support workers could be authorized to administer basic medications.
By Rob Ferguson
Queen's Park Bureau
Feb. 22, 2023

Who should be giving elderly residents of long-term care homes their medicines?
In a bid to free nurses for more complicated care, personal support workers typically tasked with dressing, feeding and toileting residents could be authorized — with extra training — to administer basic medications under new measures proposed by Premier Doug Ford's government.
The potential regulatory changes include adding COVID-19 vaccines to the list of immunizations that must be offered, requiring that air conditioning in "designated cooling areas" of nursing homes be hooked up to emergency generators in the event of summer power failures, and $25,000 fines for not having air conditioning in the rooms of all residents.
But it's the proposal to have PSWs give noncontrolled medications, under approval of a home's registered nursing staff, that is raising concerns in some quarters.
"It really is an acknowledgment of the dire straits of our health human resources, particularly as it relates to the dramatic, severe shortage of nurses that we have right now," says Liberal MPP Dr. Adil Shamji (Don Valley East), an emergency room physician.
"Historically, nurses have been the ones administering medications, for which they are singularly qualified and trained."
The proposed changes posted online Feb. 3 are described by the Ministry of Long-Term Care as "part of an ongoing evolution of the legislative framework intended to enhance quality of care and quality of life for residents."
A public comment period on the measures to be shepherded by Long-Term Care Minister Paul Calan
Speaking confidentially on background to discuss internal matters, a ministry official said any
A public comment period on the measures to be shepherded by Long-Term Care Minister Paul Calandra closes March 5
medicines given directly to residents by PSWs would be prescribed by doctors or nurse practitioners and dispensed by nurses, and would involve basic meds like oral or topical antibiotics and pain-fighting acetaminophen.
This is already done in retirement and group homes and is now allowed in nursing homes under temporary rules that expire at the end of April, the official added.
Nurses would continue to do injections, IVs and give any controlled medications such as narcotics to residents, the official stressed.
Details on any medication training programs for PSWs are yet to be determined, but Shamji said the education would have to be "substantial."
"Oral medications can, if administered inappropriately or to the wrong individual, cause a significant amount of harm."
The changes are supported by an organization representing the majority of nursing homes, including for-profit, not-for-profit and municipally owned facilities.
"They support flexibility," says chief executive Donna Duncan of the Ontario Long-Term Care Association. "It is a pivotal time for long-term care."
The Ontario Nurses' Association is firmly opposed to having PSWs or any other nursing home staff give medicines to residents.
"Further watering down regulations to allow unregulated health-care providers to administer medication ignores the standards that currently exist," says Bernie Robinson, interim president of the ONA.
With an increasing reliance on temp agency nurses in long-term care homes because of the nursing shortage, "there is inconsistent staffing and training" that makes supervision more difficult, Robinson warns.
"The real solution is not to expand the scope of unregulated health-care professionals, who, like everyone working in health care, are already managing unreasonable workloads. The solution is to increase staffing levels across the board, so we have the nurses we need to properly care for residents."
New Democrat MPP France Gelinas (Nickel Belt), her party's veteran health critic and a physiotherapist by training, says she is worried having both PSWs and nurses giving medications to residents could lead to mix-ups.
Noting most residents are on multiple medications several times a day, "the risk of error, the risk of harm is real," she adds, noting many long-term care homes fared poorly and had high illness and death rates in the pandemic.
"I suppose it can be done safely if you have very strong oversight, but we don't."
Gelinas is also concerned nursing homes will use the change to scale back on nurses to save money and boost profits, relying more on lower-paid PSWs.
On the need for an education program for PSWs delivering medicines to residents, Shamji said "it would need to indicate some of the potential risks of mixing the wrong medications and understanding the importance of timing them correctly."
"There are many medications that have very similar names and titles that do dramatically different things, are from entirely different classes of drugs and can have severe consequences … if the wrong one is administered," he adds.
The ministry official said the proposed regulatory changes to the 2021 Fixing Long-Term Care Act would also make it more difficult to get exemptions for providing air conditioning in nursing homes and more closely define what types of cooling systems can properly be called air conditioning
Prioritize retiree's pensions
in bankruptcy, says Unifor
to Senate Committee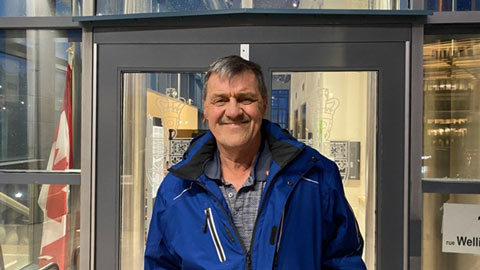 Feb 19, 2023
A private member's bill with all-party support in the House of Commons currently before a Senate Committee could fundamentally improve pension security for retirees across the country.
Bill C-228, An Act to amend the Bankruptcy and Insolvency Act, the Companies' Creditors Arrangement Act and the Pension Benefits Standards Act, 1985, would amend bankruptcy and insolvency legislation to give "super-priority" to funding the deficit of a pension plan.
"For too long workers have witnessed employers paying out corporate bonuses or paying creditors after declaring bankruptcy, all while the company's own pension deficit is allowed to go unfunded. This often forces already-retired workers into poverty as their pension benefits are slashed," said Lana Payne, Unifor National President. "It doesn't have to be this way. All the Senate needs to do is to pass Bill C-228 as-is, which already received unanimous support in the House of Commons."
Les MacDonald, Unifor National Executive Board Retirees Representative, presented to the Senate committee on Feb. 15, 2023. He asked the Senators to respect retirees and pass the bill into law.
"In bargaining, pensions are a large portion of monetary conversations. Members end up making immediate sacrifices to their present wages in order to earn long-term, guaranteed retirement benefits. However, the current BIA and CCAA statutes do not offer any protections that can provide peace of mind at retirement for a pension that is being drawn particularly from a single employer defined benefit pension plan," said MacDonald to the Senate committee.
Currently, if an employer has a defined-benefit pension plan and declares bankruptcy or insolvency, the plan needs to be wound up so that all pension assets are paid out. Pension plans may suffer from wind up deficits, a term that calculates the amount of additional money needed to fund the benefits to 100% for retirees on the date of wind up. Bill C-228 will put any outstanding amounts due to the pension fund wind up ahead of secured creditors, regardless whether the corporate entity declares bankruptcy or restructuring.
MacDonald drew on examples from Unifor's own history and membership, where bankruptcy and insolvency of a company led to disastrous effects for retired workers, including the well-publicized Sears Canada bankruptcy.
"Eddie Lampert, Sears Canada's largest shareholder, landlord and supplier doled out $6 billion dollars to buy back shares and dividends from 2005 onwards to profit himself, yet the company continued to carry a $260 million pension deficit that would have been extinguished easily, had Bill C-228 been the law in 2017.
"By end of Dec 2015, Sears reported 14,015 retirees with an average annual lifetime pension of only 5,141 Canadian dollars, literally $428 per month. While Unifor wasted no effort in representing our Sears retirees in insolvency, they were forced to settle with a 30% cut to these already low benefits," MacDonald added.
Retirees earn their pensions during their working career. These deferred wages must be guaranteed, especially where the employer has every ability to pay their own pension deficits.
Add your name to the Congress of Union Retirees of Canada's petition in support of this Bill, and tell the Senators to protect pensions.
New $265,000,000 electric
vehicle battery facility
bringing hundreds of new
jobs to Brampton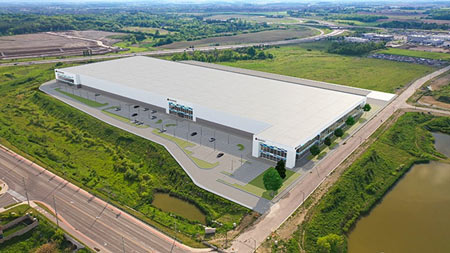 By Ryan Rumbolt
February 18, 2023
Plans for a $265-million electric vehicle battery facility in Brampton could bring more than 500 new jobs in the auto sector to the city.
On Wednesday (Feb. 15) the Province announced that Toronto-based automotive supplier Magna International is expanding its Ontario operations to include a new EV battery enclosure facility in Brampton.
The facility will cost some $ 265 million to build and is slated to open later this year. The Province says the expansion will create approximately 560 new jobs in Brampton and the surrounding region once the facility is at full production.
"The cars of the future and the batteries that power them will be built right here in Ontario, by Ontario workers," Ontario Premier Doug Ford said while making the announcement in Brampton.
Magna says the new Brampton facility will be a 490,000-square-foot facility and experts to start operations in the second quarter of 2023.
But Magna isn't bringing more auto sector jobs to Brampton alone. The new EV battery enclosure facility is just one part of a $471 million expansion by Magna, including adding a $140 million electrical coating and painting operation to its Guelph facility, a $24 million expansion of its Newmarket plant to produce electrical door and hood latching units, and $35 million upgrade to Magna's lighting division in Belleville.
The Province says the investment will create up to 475 more new jobs across Magna's five other facilities in Guelph, Windsor, Belleville, Newmarket, and Penetanguishene, supported by $23.6 million in funding through Invest Ontario.
Magna International got its start as a tool-and-die manufacturer in Toronto more than 65 years ago and has grown to become one of the largest suppliers of car components with 168,000 employees worldwide.
Wednesday's announcement is just the latest investment by the Province in Brampton's electric vehicle industry and follows a $513 million commitment to help Stellantis overhaul its Brampton and Windsor plants, converting them to multi-energy vehicle assembly facilities ready to produce electric vehicles.
The auto manufacturer is planning to revamp its Brampton facility with a flexible assembly line capable of producing battery-electric and hybrid vehicles, diversifying the automaker's capacity to meet growing consumer demand for low-emission vehicles.
Brampton Mayor Patrick Brown called the Magna facility further proof of Brampton's forward momentum.
"The fact this facility will be focused on the burgeoning electric vehicle market only adds to that momentum and bolsters our City's reputation as a leader in innovation and advanced manufacturing," Brown said in a statement.
Over the last two years, the Province says it has attracted $16.5 billion in investments by global automakers and suppliers, including more than $12.5 billion in EV and EV battery-related manufacturing investments
What Ontario drivers need to
know about major rollout of
licence plate scanning technology
Automatic Licence Plate Readers have started being used in the GTA with the roll out to continue in the coming weeks.
February 17, 2023

The Ontario Provincial Police will easily be able to catch drivers for even minor infractions with the major expansion of licence plate scanning technology in the province.
OPP Sgt. Kerry Schmidt told CTV News Toronto the Automatic Licence Plate Reader (ALPR) system expansion began on Monday in the Greater Toronto Area, and will continue to rollout further across Ontario in the coming weeks.
"We have been using it for several years in a limited capacity," Schmidt said in an interview. "Now, it's being rolled out to every car across the province."
Schmidt said the ALPR technology instantly notifies police of things like expired registration, arrest warrants, or if a vehicle is stolen. It also has the capability of capturing vehicles of interest during amber alerts.
Up to three cameras are mounted on top of police cruisers. One or two cameras point forward, and one points backwards, so that an officer can scan cars in multiple directions.
Schmidt said the technology will be a "game changer" for police, who can now scan hundreds of licence plates within minutes while monitoring the roadways.
For example, within 22 minutes of patrolling Highway 403 in Mississauga on Monday, Schmidt said the system was able to flag 32 vehicles for infractions.
He said the system identified one suspended driver, four unlicenced drivers, and 27 expired vehicle registrations.
The number vehicles being flagged were coming in so fast it was impossible to keep up with pulling them over, Schmidt said.
The Ontario government announced in February 2022 they would invest in the ALPR technology as part of "its commitment to provide police with the tools they need to do their jobs."
"We are seeing a massive increase in unregistered vehicles," Schmidt said. He said Ontario drivers are neglecting to renew their registrations since licence plate stickers are no longer needed, and is warning people to keep their registration up to date to avoid fines.
Ford to slash thousands of Europe
jobs as it eyes electric future
Feb 16, 2023
US carmaker says job losses over next three years will include some 2,300 positions in Germany and 1,300 in the UK.
Car manufacturing giant Ford has said it plans to cut thousands of jobs across Europe over the next three years as part of a global drive to reduce costs and be competitive in the electric vehicle market.
Some 3,800 jobs will be axed in total, including 2,300 at the United States-based carmaker's Cologne and Aachen sites in Germany; 1,300 in the United Kingdom; and 200 in the rest of Europe.
The moves announced on Tuesday will see one in nine jobs within the company's product development and administration divisions on the continent slashed in total.
Ford said it was looking for "a leaner, more competitive cost structure" in Europe.
It added it will embark on consultations "with the intent to achieve the reductions through voluntary separation programs".
'Difficult decisions, not taken lightly'
The job cuts came amid a sea change in the global car industry from gas-guzzling combustion engines to electric vehicles.
Governments are pushing to reduce the emissions that contribute to climate change, and a resulting race to develop electric vehicles has generated intense competition among carmakers.
Ford is spending $50bn on electrifying its product range, pivoting to a slimmer lineup with higher prices to compensate for the rising costs of producing electric cars.
It said its strategy to offer an all-electric fleet in Europe by 2035 has not changed and that production of its first European-built electric car is due to start later this year.
"Paving the way to a sustainably profitable future for Ford in Europe requires broad-based actions and changes in the way we develop, build and sell Ford vehicles," Martin Sander, general manager of Ford's Model e unit in Europe, said in a statement.
US politics, Canada's multiculturalism, South America's geopolitical rise—we bring you the stories that matter.
"This will impact the organisational structure, talent and skills we will need in the future," he added.
Ford will retain some 3,400 engineers in the region who will build on core technology provided by their US counterparts and adapt it to European customers, Sander said.
Cost-reduction drive
Chief Financial Officer John Lawler warned in early February that the carmaker faced $5bn in higher costs this year and said the company would be "very aggressive" in reducing expenses in its manufacturing and supply chain operations.
Lawler also said at the time that the productivity of engineers in Europe was 25-30 percent lower than it should be.
Cuts in the UK, which amount to one in five of the workforce there, will be mostly at the carmaker's research centre in Dunton, southeast England.
The cuts in Germany equate to about 12 percent of the workforce there.
Ford's European staff last saw a wave of job cuts in 2019 and 2020 as the carmaker pursued a 6-percent operating margin in the region, a goal thrown off course by the COVID-19 pandemic, with pretax profit margins in Europe in the first nine months of 2022 at just 2.2 percent of sales.
Across the continent, Ford has some 34,000 employees at wholly owned facilities and consolidated joint ventures.
Ford to announce $2.5B
battery plant in Marshall
with Chinese partner
The Detroit News
Feb 12, 2023
Ford Motor Co. on Monday is expected to detail a multibillion-dollar investment with a Chinese company to build an electric-vehicle battery plant on a site in mid-Michigan, The Detroit News has confirmed.
The Dearborn automaker is poised to unveil a project worth at least $2.5 billion that would create roughly 2,500 jobs in partnership with Contemporary Amperex Technology Co. Ltd., the world's largest producer of lithium iron phosphate batteries, according to four sources with knowledge of the project who were not authorized to discuss it ahead of Monday's announcement.
The project will land on the Marshall Megasite, a 1,900-acre property in southwest Michigan's Calhoun County that local and state officials have long been preparing for such a development. Under the plan, Ford would own the land and plant and manage the workforce; CATL would be the technology partner to develop and build LFP batteries for Ford's electric vehicles; and Ford would be the recipient of any state incentives, the scope of which are still taking shape.
Ford and the Michigan Economic Development Corp. declined comment. A spokesman for Gov. Gretchen Whitmer, Bobby Leddy, said he couldn't "speculate on specific projects" and touted policies designed to "quicken Michigan's economic momentum." Ford has scheduled a news conference in Romulus for Monday afternoon "to share news on how Ford, America's No. 2 EV company in 2022, is working to scale EVs quickly and, ultimately, make them more accessible to customers." The governor is scheduled to attend.
Momentum for the Ford-CATL deal coalesced around Michigan as a finalist after Virginia Gov. Glenn Youngkin, a Republican and possible 2024 presidential candidate, in December said he pulled Virginia out of consideration for the project due to his objections over the involvement of a Chinese partner and its alleged ties to China's ruling communist party.
In recent days, signs emerged that Ford was closing in on the Marshall site, which sits near the interchange of Interstate 69 and I-94 in an agricultural community just over 100 miles west of Detroit. Two Ford government affairs executives met with Calhoun County leaders Wednesday to brief them on details of the proposal, two sources familiar with the situation confirmed to The News earlier this week.
Bolstered by new federal incentives to support the buildout of domestic supply chains for EV components, Detroit's automakers are racing to establish domestic battery manufacturing bases. They have largely made these investments with partners based in Asia. Ford, for example, is building battery plants in Tennessee and Kentucky with South Korean partner SK On, and General Motors Co. is partnering with South Korean company LG Energy Solution on a trio of battery plants in Ohio, Michigan and Tennessee.
Over the past several weeks, the Marshall Area Economic Development Alliance, or MAEDA, has acquired more than 1,000 acres comprised of several properties to put them under a single owner. James Durian, CEO of the Marshall development alliance, wrote in a letter obtained by The News earlier this week that the company interested in the Megasite would create an estimated 2,500 "new high-paying jobs in the EV battery manufacturing industry."
"MAEDA is in the process of purchasing property and we have a company that is showing strong interest," Durian wrote. "The property purchases are with MEDC funding. The Township and City have meetings to transfer some Megasite property from the township to the City to advance the development process."
In an interview with The News, Durian added MAEDA has purchased more than 700 acres and is adding more this week. MAEDA has almost 2,000 acres under option agreements and is in the process of purchasing another 400 acres, he said: "As we get funding and permission from the state, we're purchasing properties."
Last year, Ford said it had reached a memorandum of understanding with CATL to explore a battery supply agreement. At that time, the Dearborn automaker also said it planned to localize LFP battery production in North America, though executives at the time declined to provide further information.
A privately held company with global operations and since 2018 a location in Auburn Hills, CATL is already one of Ford's battery suppliers. The automaker previously said that the Chinese company would supply full LFP battery packs for the Mustang Mach-E in North America starting this year, and for the F-150 Lightning starting next year.
Localizing battery cell production through partnerships with battery makers has been key to the strategies of Ford and other automakers to shore up their EV supply chains amid an increasingly competitive environment. Ford aims to produce 600,000 EVs globally by the end of this year and 2 million globally by 2026 as it chases market leader Tesla Inc.
Meanwhile, steps were taken in Lansing this week to replenish a business incentive program that could benefit the Ford-CATL project. The balance of Michigan's Strategic Outreach and Attraction Reserve, or SOAR, fund is roughly $890 million, with nearly $400 million of that committed to battery projects by Chinese-controlled Gotion Inc. and Novi-based Our Next Energy.
The Michigan House approved a bill Thursday that would divert about $500 million in corporate income tax revenue toward SOAR each year for the next three years, but only after corporate income tax revenue breaches $1.2 billion and $100 million is given to housing and community development efforts. The funding plan still requires the approval of the Senate and Whitmer's signature.
Whitmer also sought in her budget Wednesday an additional $800 million one-time deposit into the fund, but it's not clear when or if the Legislature would appropriate that funding.
The SOAR fund was established in December 2021 after Ford's selection of Kentucky and Tennessee for an $11.4 billion investment with SK On in an EV assembly plant and multiple battery plants shook Lansing political leaders and the business community. The fund has benefited Gotion, Our Next Energy Inc., as well as General Motors Co., which is making EV investments in Lake Orion and Delta Township.
U.S. Rep. Tim Walberg, R-Tipton, who represents the Marshall area in Congress, said neither Ford nor the governor's office communicated with him about the deal before it was secured. Having more than 2,500 "jobs come to the Marshall community is good news and reflects a local emphasis on creating conditions ripe for investment," he told The News via email. "However, it is concerning to have a Chinese battery manufacturer, especially considering recent provocations."
U.S.-China relations are considered to be at their lowest point in decades, as economic competition between the two superpowers ratchets up and political and diplomatic tensions remain high. Disentangling U.S. supply chains and protecting intellectual property from China is currently a rare area of bipartisan agreement in Washington. Less than a week ago, a U.S. fighter jet shot down a Chinese spy balloon over the Atlantic.
Whitmer has not expressed concerns about the Chinese battery maker's involvement. After Youngkin, a potential GOP presidential nominee, rejected the plant in his state, Whitmer used an interview with The News to call the move a "political determination," adding: "We are proud that Ford is an American company, Ford is a Michigan company. We are going to compete for every opportunity for the State of Michigan."
The MEDC has earmarked grants totaling more than $1.6 million for site preparation efforts and due diligence studies for the Marshall Megasite, according to the agency. Those funds have gone to Calhoun County and MAEDA.
"Assembling the land for a project like this is a long-term effort and something that we have over the last 18 months aggressively caught up with other states that I've been doing this for a decade or more," Josh Hundt, MEDC chief project officer, said in an interview Thursday. "We needed to be able to move along with the speed of business to have these sites ready. And the businesses needed to see that they were able to access the land and that it was land that was available for their type of development."
He added: "Site development is an important aspect of our overall economic development strategy here in the state, and it is a component to making sure that our economic development efforts are best in class and provide locations for projects that bring jobs to Michigan. Our role is really ensuring that we continue to partner with the community to develop this site and working with other communities across the state to develop other sites."
As surgical wait lists grow,
Canada's private clinics cash in
Surgeries scheduled within weeks with price tags over $20K prompt concerns over 2-tiered health care
Mike Crawley
CBC News
Feb 10, 2023
It's a contentious reality in a country with a universal medicare system: Canadians can pay to sidestep the queue for surgeries with long waiting lists, such as hip and knee replacements.
Private clinics across Canada are advertising to prospective patients that within weeks they can get surgeries that typically take six months or more under provincial health plans. The price for a single hip or knee replacement runs in the range of $20,000 to $28,000, depending on the clinic.
In the wake of the COVID-19 pandemic driving up surgical wait times, there's some evidence suggesting a growing number of Canadians are pulling out their wallets to pay privately.
The trend is raising concerns about the potential for private clinics to drain more health professionals away from the already strained public system, and it's provoking fears that two-tier health care is becoming a reality.
The private Duval Clinic in Laval, Que. — where surgeons only do hip and knee replacements for fee-paying patients — has seen a significant increase in demand over the past few years, says its medical director, Dr. Pascal-André Vendittoli.
"We've quadrupled the number of cases we do at the clinic," said Vendittoli in an interview with CBC News.
"There are more and more patients willing to pay for their hip or knee replacement because they see that it is almost impossible to get their treatment in the public system."
Mike Johansen, 62, of Edmonton spent $23,500 for a hip replacement at the Duval Clinic.
"Best investment I ever made," Johansen said in an interview. "I don't look at myself as a person who jumped to the front of the queue, I got out of the queue."
Before the operation, Johansen's hip problem made just about any movement painful.
"About 70, 80 per cent of the time I was laying in bed. That was the only way that there really wasn't a whole lot of pain," he said.
His doctor told him his wait for surgery through Alberta Health Services would be 18 to 24 months. He got into the Duval clinic in just two months.
Hip and knee replacements are among the most frequently performed surgeries in the Canadian health system, and come with some of the longest wait times.
Hospitals did nearly 139,000 joint replacements in 2019-2020, according to the Canadian Institute for Health Information (CIHI). Its research puts the average cost per operation at $12,223, which means the private clinics are charging patients roughly double what the surgery costs provincial medicare systems.
CIHI's most recent wait-time figures show that just 65 per cent of hip replacements and 59 per cent of knee replacements were done within the national standard of six months after consultation with a surgeon.
The private sector's potential role in tackling surgical wait lists is firmly in the spotlight right now:
Ontario unveiled a plan last month that opens the door to for-profit clinics performing endoscopies and hip and knee replacements, paid for by the Ontario Health Insurance Plan (OHIP).
Both Manitoba and Saskatchewan are attempting to deal with backlogs by paying private clinics outside the province to do surgeries.
Alberta announced in January that it's contracting Canadian Surgery Solutions to perform more than 3,000 orthopedic surgeries covered by the provincial medicare plan.
Canadian Surgery Solutions is a Calgary branch of a company called Clearpoint Health Network, the country's largest chain of private surgical clinics.
Nearly 140,000 people get a hip or knee replacement each year in Canadian hospitals and wait times can run to more than a year. Private surgical clinics around the country are advertising that patients can get surgeries done in just a few weeks, if they pay.
Clearpoint is wholly owned by Kensington Private Equity Fund, and it was created in 2019 through a $35 million purchase of private clinics.
The company announced an expansion in January, taking Clearpoint to 53 operating rooms across 14 surgical clinics, touching every province from British Columbia to Quebec.
Most patients must leave home province to pay
Clearpoint officials did not respond to repeated requests from CBC News for an interview.
While the company says 90 per cent of the surgeries it performs are publicly funded, Clearpoint also markets to Canadians waiting for care in the public system that they can get hip and knee replacements done much faster by paying privately.
"Avoid long wait times," says the website of Surgical Solutions Network, a division of Clearpoint. "After your initial surgical consultation, surgery can generally be scheduled within a few weeks."
The company explains a catch to patients who want to pay: they'll likely have to leave their home province for the operation.
The website of Surgical Solutions Network, a division of Clearpoint Health Network, describes how Canadian patients can pay privately for surgery by travelling to another province. (surgicalsolutionsnetwork.ca)
The Canada Health Act prohibits extra-billing. What that means is doctors are banned from charging patients more than the medicare rate for an "insured service" — any medically necessary procedure that is covered by provincial health plans.
In provinces other than Quebec, where the system differs, private clinics get around that ban by operating only on patients from other provinces.
This loophole is opened up by how the Canada Health Act and the provinces define an insured service.
A medically necessary non-emergency surgery such as a hip replacement is an insured service when you're in your home province. When you visit another province, non-emergency surgery is not insured.
The upshot: a doctor in a private clinic in Toronto cannot charge an Ontario patient for a hip replacement, but can charge someone who has flown in from any other province for that very same operation.
CBC News obtained an email from a Clearpoint official to a prospective hip replacement patient in Ontario.
"Unfortunately, due to government regulations, you are unable to have private surgery in your home province. You would need to travel to Calgary for the procedure," said the email, which also priced the surgery at $28,000.
"It's not in keeping with the principles of the Canada Health Act," said Dr. David Urbach, chief of surgery at Women's College Hospital in Toronto.
Urbach argues that the growth in private-paid surgeries worsens wait lists by luring medical staff away from public hospitals.
"It increases wait times for the rest of the people who are still in the public system because of the loss of resources from that public system into the private system," said Urbach in an interview.
He says governments should not be looking to the private sector to shorten surgical wait lists, but could achieve the same goal by better investing in public hospitals.
As evidence, Urbach gestures at the location of his interview: a state-of-the art operating room, not in use for surgery on a weekday morning, because medical staff aren't available.
"If the hospital had funding, if this hospital had staffing, it could be used to provide all sorts of surgical procedures," he said.
'No way I could afford ... that'
The growth in private surgical clinics leaves Saskatchewan resident Vicki Macdonald, 59, worried for the future of the health system. In the birthplace of Canadian medicare, Macdonald spent two years waiting for knee surgery.
"I got slower and slower in my walking," said Macdonald in an interview at her home in Kronau, Sask.
"When you are in that much pain, it really takes a toll on your emotional and mental well-being."
She found out that people were shortening their waits by paying for their surgeries in private clinics outside the province, but dismissed the idea for herself.
"There is no way I could afford to do something like that," Macdonald said. "Those that can afford it can get it, and then we who need it just as bad are getting left behind."
Urbach says the apparent rise in people willing to pay privately for surgeries saddens him.
"What it tells me is we're not addressing the needs of the population. We should be able to provide the services that people need in a reasonable time frame," Urbach said.
"What we need to do is create the types of system changes so that people aren't driven to pay out of pocket or seek out two-tiered care."
The only jurisdiction where residents can opt for private surgery without leaving the province is Quebec, a result of a 2005 Supreme Court of Canada ruling that applies strictly to the Quebec health system.
In British Columbia, Dr. Brian Day has attempted to persuade courts that patients should have the right to pay for private care when wait times in the public system are too long.
Day, owner of the private Cambie Surgery Centre, lost at the B.C. Court of Appeal in July 2022 and is asking the Supreme Court of Canada to consider his case.
Ford CEO teases F-150
Lightning electric supertruck
with sneak peek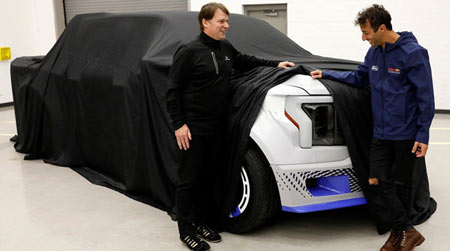 February 9, 2023
F1 Driver Daniel Ricciardo got an up close look
Ford is working on a secret truck you can be sure will be lightning-quick.
Red Bull F1 driver Daniel Ricciardo visited with Ford in Michigan on Wednesday, following last week's announcement that the racing outfit and automaker are teaming up for the 2026 season.
Ricciardo returned to Red Bull this year as its reserve driver and is tasked primarily with testing and promotions.
He met up with the Ford Performance team at the M1 Concourse racetrack in Pontiac, Michigan.
While there, he got to check out a few vehicles and take a racing Mustang for a spin.
Ford CEO Jim Farley also gave him – and the Twitterverse – a preview of a special project that's in the works, posting a photo of the two next to an F-150 Lightning pickup covered in a sheet with a front corner exposed.
Not much can be seen, but the truck has clearly been modified with new front bodywork and wheels and has what might be a wing behind the cabin poking up through the sheet.
Ford had previously teased the vehicle alongside its F1 announcement with a graphic that included an F-150 silhouette alongside several other EV projects it has built, including a 1,400 horsepower version of the Mustang Mach-E.
The production version of the F-150 Lightning is already available with a dual-motor drivetrain with 580 hp and 775 lb-ft of torque and can accelerate to 60 mph in four seconds.
Neither Farley nor Ricciardo said when the wraps would come all the way off the project truck.
Ford to launch Formula 1
comeback after 20 years
Jordyn Grzelewski
The Detroit News
Feb 8, 2023
Ford Motor Co. on Friday is returning to Formula 1 after more than 20 years, and just weeks after crosstown rival General Motors Co. said it was joining forces with Andretti Global to launch a bid to compete in one of the world's most prestigious motor races.
Ford is partnering with Red Bull Powertrains to develop a next-gen hybrid power unit for the 2026 Formula 1 season, according to a news release. Red Bull Ford will provide the power units for the Oracle Red Bull Racing and Scuderia AlphaTauri teams starting in 2026 and continuing at least up to 2030.
Work on developing the new power unit is slated to begin this year, the companies said.
Ford's return to the FIA Formula One World Championship comes amid a surge in popularity in F1 racing, and as the sport transitions to a "more electrified future," the automaker said in a news release.
"This is the start of a thrilling new chapter in Ford's motorsports story that began when my great-grandfather won a race that helped launch our company," Bill Ford, Ford executive chair, said in a statement. "Ford is returning to the pinnacle of the sport, bringing Ford's long tradition of innovation, sustainability and electrification to one of the world's most visible stages."
Ford left the sport in 2004 but noted that the company remains the third most successful engine manufacturer in F1 history.
"The news today that Ford is coming to Formula 1 from 2026 is great for the sport and we are excited to see them join the incredible automotive partners already in Formula 1," Stefano Domenicali, president and CEO of Formula 1, said in a statement.
"Ford is a global brand with an incredible heritage in racing and the automotive world and they see the huge value that our platform provides with over half a billion fans around the world," he added. "Our commitment to be Net Zero Carbon by 2030 and to introduce sustainable fuels in the F1 cars from 2026 is also an important reason for their decision to enter F1. We believe that our sport provides the opportunity and reach unlike any other and we cannot wait for the Ford logo to be racing round F1's iconic circuits from 2026."
Meanwhile, Ford CEO Jim Farley said in a statement that the comeback reflects Ford's direction as a company: "increasingly electric, software-defined, modern vehicles and experiences. F1 will be an incredibly cost-effective platform to innovate, share ideas and technologies, and engage with tens of millions of new customers."
Ford and Red Bull Powertrains said that some areas of collaboration include combustion engine development, battery cell and electric motor technology, power unit control software and analytics.
"As an independent engine manufacturer to have the ability to benefit from an OEM's experience like Ford puts us in good stead against the competition," Christian Horner, Oracle Red Bull Racing Team principal and CEO, said in a statement. "They are a manufacturer rich in motoring history that spans generations. From Jim Clark to Ayrton Senna and Michael Schumacher, the lineage speaks for itself. For us as Red Bull Powertrains to open the next chapter of that dynasty, as Red Bull Ford, is tremendously exciting"
The move also marks an expansion of Ford Performance's ambitions and ventures.
"We will be competing to win in F1, the pinnacle for motor sport, with Red Bull Racing," said Farley. "You will see the world's most popular sports coupe, the Mustang, race from the grass roots to Australian Supercars to NASCAR to Le Mans. And will build our off-road leadership in the World Rally Championship, King of Hammers and to the Baha 1000 and more. All the while, we'll continue to excite the world with cool demonstrators like SuperVan 4 and Mustang Mach-E 1400."
'Accountability starts at the
top:' Senior Ford execs
to see bonus cuts
Jordyn Grzelewski
The Detroit News
Feb 7, 2023
Senior-level managers at Ford Motor Co. will see reductions to their annual bonuses following a 2022 earnings report that CEO Jim Farley said "fell short" of the company's potential, The Detroit News has learned.
Each year, the Dearborn automaker establishes companywide targets for its Annual Incentive Compensation Plan, or AICP. The company's performance on those targets is used to calculate a global Business Performance Factor, essentially a multiplier that goes into determining bonus payouts. For 2022, the company exceeded those targets and that factor was set at 148%.
Ford posted $10.4 billion in earnings before interest and taxes last year, a key profitability metric, and factors such as service warranty improvements and strong operating cash flow drove the company to hit the targets used to determine employee incentives. But overall, executives — as well as investors and analysts — weren't pleased with Ford's 2022 financial performance.
The dissatisfaction among investors was reflected Friday in the automaker's stock price, which closed down 7.6% to $13.23 in New York.
Most of the company's salaried workforce will have their personal bonus targets multiplied by 148%. But upper management will see their performance factor reduced to 90%, a move aimed at fostering accountability, according to a letter to employees obtained by The News.
"This decision was not made lightly, but accountability starts at the top," CEO Jim Farley and Chief Financial Officer John Lawler wrote in the note. "Our senior leaders have a significant impact on driving the business results and must live up to the high standards we need to create a vibrant, profitably growing Ford."
The move applies to those categorized as "LL3" and above, which are leadership-level employees.
In the letter to employees, Farley and Lawler referenced Ford's 2022 earnings, which were reported Thursday and showed the automaker posting a $2 billion net loss and missing its guidance on earnings before interest and taxes by $1 billion. EBIT came in $1.1 billion below the automaker's guidance of $11.5 billion.
Executives chalked the results up largely to issues around cost, quality and supply-chain management.
"Our fourth-quarter and full-year financial performance last year fell short of our potential. And while we generated cash flow, we left about $2 billion in profit on the table, due to cost and especially continued supply chain issues," Farley told analysts Thursday. "To say I'm frustrated is an understatement because the year could have been so much more for us at Ford."
The 148% Business Performance Factor, per the letter, was driven by Ford's strong operating cash flow in 2022 and net improvements in its quality objective.
"However, the reality is we still have a lot of work to improve execution and strengthen our business, as demonstrated by our earnings results," Farley and Lawler wrote. "We are committed to fostering a culture of excellence, and taking accountability when our overall performance doesn't meet expectations — our own and those of our stakeholders."
The companywide performance factor is not the only metric used to determine bonuses. Personal performance also is a factor, among others, so payouts vary by employee.
In explaining the earnings miss to analysts and the bonus calculations to employees, Farley and Lawler emphasized that they believe Ford has the right strategy and is making progress, but still has work to do in areas like improving quality and taking costs out of its industrial system.
A year ago, Ford paid bonuses to top executives and lower-level salaried employees at 108% of their targets, while mid-level managers received 135% payouts.
Crosstown rival General Motors Co. earlier this week confirmed that it lowered the percentage in the performance plan payout the automaker uses to determine a salaried employee's bonus payout this year. The percentage this year is 158%, down from last year's 200%.
Meanwhile, eligible full-time hourly workers at Ford will receive up to $9,176 in profit-sharing bonuses for 2022, the company said Thursday.
The Dearborn automaker employs about 56,000 hourly workers in the U.S. Profit-sharing checks to eligible workers will be distributed in early March.
Per the automaker's contract with the United Auto Workers, the payouts are based on pretax earnings in North America for the previous calendar year. For every $1 billion in adjusted earnings before interest and taxes, eligible UAW members at Ford plants and other facilities receive $1,000. In North America, Ford reported pre-tax earnings of $9.2 billion in 2022.
Last year, eligible hourly workers at Ford received up to $7,377 in profit-sharing based on 2021 results.
GM, which reported $9.9 billion in profits last year and met its guidance for the year, said earlier this week it will pay its 42,300 eligible hourly workers a record $12,750 in profit sharing.
A national strategy on aging?
Health leaders are asking
Trudeau to heed their call
As momentum builds towards next week's first-ministers' health-care meeting with Prime Minister Justin Trudeau and in the wake of national long-term care standards being established, health-care leaders couldn't be clearer in their call for a national strategy.
By Moira Welsh
Feb 4, 2023
Now that Canada has new – albeit voluntary – national long-term care standards, advocates say the federal government needs a national strategy to support aging.
It is not the first such call for a seniors' strategy but as momentum builds toward Tuesday's first-ministers' health-care meeting with Prime Minister Justin Trudeau, Dr. Amit Arya is leading demands for a federal-provincial collaboration to improve access to primary care teams that include a mix of family doctors, palliative-care physicians, geriatricians, nurses, mental health and rehabilitation professionals who can support the later decades of life.
"It's a golden opportunity to start transforming elder care in Canada," said Arya, who is head of palliative care at Toronto's not-for-profit Kensington Health and a lecturer for the Department of Family and Community Medicine at the University of Toronto.
"I'm really hopeful at this point in time, given the devastation that we've seen in the COVID-19 pandemic and the impacts on our health-care system — our collapsing health-care system at times — that we're seeing this unprecedented moment where finally, there's some hope of collaboration."
On Friday morning, Arya joined Dr. Joseph Wong, founder of the not-for-profit Yee Hong Centre for Geriatric Care and registered nurse Laura Bulmer at a news conference organized by the Institute for Change Leaders, a group founded in 2016 by former Trinity-Spadina NDP MP Olivia Chow. Located in Toronto Metropolitan University, the Institute's advisers include Bernie Farber, a human-rights consultant, Patrick Gossage, founder of Media Profile and Naheed Hassan, an entrepreneur.
While supportive of the new long-term care standards, the group issued a press release calling for a national plan for seniors' care focused on frontline staff and "transparent, measurable and mandatory conditions that are enforceable," in long-term care, home care and palliative care.
"As a palliative care physician who works in hospital, home care and long term care, I've seen how the health-care system has been experiencing severe strain for many years and now, is on the brink of collapse," said Arya.
"A significant reason for this is that our health-care system is not designed to care for our aging population. Compared to other OECD countries, Canada grossly underfunds community-based elder care supports …And inadequate home care, long-term care and palliative care are definitely contributors to why we have overcrowded emergency rooms and also are major contributors to the ALC (alternate level of care) crisis. Without action, this crisis is only slated to get worse."
U.S. Ford hourly workers to
get $9K in profit sharing
despite headwinds
Jordyn Grzelewski
The Detroit News
Feb 3, 2023
Ford Motor Co. will pay profit-sharing bonuses of up to $9,176 to hourly autoworkers in the U.S. for 2022, the automaker said Thursday.
The Dearborn automaker employs about 56,000 hourly workers in the U.S. Profit-sharing checks to eligible workers will be distributed in early March.
Under the automaker's contract with the United Auto Workers, the payouts are based on pretax earnings the company earned in North America for the previous calendar year. For every $1 billion in adjusted earnings before interest and taxes, eligible UAW members at Ford plants and other facilities receive $1,000. In North America, Ford delivered pre-tax profit of $9.2 billion in 2022.
"UAW Ford members play a key role in the success of the company through their expertise, extraordinary efforts, and commitment to the jobs they perform each and every day," UAW Vice President Chuck Browning, head of the union's Ford Department, said in a statement.
Last year, eligible hourly workers at Ford received up to $7,377 in profit-sharing based on 2021 results. That average payout was more than double the amount from the year before.
Ford on Thursday posted a $2 billion net loss for last year, down from 2021's $17.9 billion in profits that had been bolstered by gains on the automaker's investment in electric-vehicle startup Rivian Automotive Inc.
The Dearborn automaker's 2022 earnings were hit by a $7.4 billion mark-to-market net loss in Rivian and a $2.7 billion impairment from its investment in autonomous company Argo AI, which was dissolved into Ford and partner Volkswagen AG.
Earlier this week, crosstown rival General Motors Co. confirmed it would pay its 42,300 eligible hourly workers a record $12,750 in profit sharing. The payouts will total $500 million, the Detroit automaker said, bringing the three-year total to $1.2 billion. Last year, GM workers received up to $10,250 in profit-sharing.
The profit-sharing checks will be paid out as autoworkers, like other U.S. workers, face high inflation, rising interest rates and a possible recession. Stellantis NV reports its financial results and profit sharing for U.S. employees on Feb. 22.
Jagmeet Singh says the Canada
Health Act could be used
to challenge private
health care. Could it?
Mark Gollom
CBC News
Feb 02, 2023
Federal NDP Leader Jagmeet Singh has been sounding the alarm about privatization creeping into the public health-care system.
Recently, Ontario Premier Doug Ford announced he wanted to give a greater role to privately run for-profit clinics. These facilities are clinics operated by the private sector that receive public funding from the Ontario Health Insurance Plan (OHIP) to perform medically necessary procedures.
But Singh says he's worried that trend of using public money to fund procedures in private clinics will take resources from the public system.
He said the federal government needs to utilize the Canada Health Act (CHA), which he said has significant powers to challenge for-profit privatized care.
"And it should be used more regularly and more aggressively to protect public health care," Singh said Monday, speaking to reporters on Parliament Hill.
But what exactly does the CHA do, how is it used and is it a tool that those who oppose health-care privatization can rely on to stop that trend? CBC News explains:
What is the Canada Health Act?
The Canada Health Act, enacted in 1984 after being passed unanimously in the House of Commons, laid out criteria to ensure "reasonable access to health services without financial or other barriers."
That meant Canadians would have access to medically necessary services without being directly charged for those services. All such services would be covered through the province or territories' health-care insurance plan, according to the act.
During the first question period of the year, NDP Leader Jagmeet Singh went after Prime Minister Justin Trudeau for calling Ontario's recent moves on health care an 'innovation.'
It also established a number of conditions related to health-care access that the provinces and territories had to fulfil in order to receive transfer payments from the federal government, known as the Canada Health Transfer (CHT). One of those conditions stipulated that patients couldn't be charged an extra fee for medically necessary services, also known as "extra-billing."
What restrictions are there on private health care?
Singh said he wants the government to use the CHA to challenge for-profit care. But there are no restrictions on private delivery inside public health-care systems, said Colleen Flood, director of the Centre for Health Law, Policy and Ethics and University Research Chair at the University of Ottawa.
"So what Ford has proposed, with private for-profit clinics, is perfectly fine under the Canada Health Act," she said.
The CHA does not forbid the provision of health services by private companies, as long as residents are not charged for insured services, according to the federal government website.
"In fact, many aspects of health care in Canada are delivered privately. Family physicians mostly bill the provincial or territorial health-care plan as private contractors. Hospitals are often incorporated private foundations, and many aspects of hospital care (e.g., lab services, housekeeping, and linens) are carried out privately," the website states.
"Lastly, in many provinces and territories, private facilities are contracted to provide services under the public health-care insurance plan."
It's the finance side of the CHA where restrictions are imposed that disallow patients to be charged out of pocket for medically necessary hospital and physician services, Flood said.
Ontario is significantly expanding the number and range of medical procedures performed in privately run clinics. Premier Doug Ford says the move is necessary to improve surgery wait times.
"What is medically necessary and how those rules are fixed are determined province by province."
No province or territory totally prevents a two-tier system — they just try to make it less appetizing for doctors, she said.
"Almost all provinces have this rule which says, 'look, if you want to bill the public system, then you have to only bill the public system. If you want to opt out, opt out.'"
Bacchus Barua, director of health policy studies at The Fraser Institute, said one problem with the CHA is that the conditions imposed are "remarkably vague," which create a risk-averse environment in terms of health-care policy.
"Because of that risk aversion, a lot of provinces actually go beyond what's explicitly required by the CHA so that they don't accidentally get hit by by the federal government's interpretation of it," he said.
"We don't see the sort of experimentation with policies that are proven elsewhere, to work in most other universal health-care systems."
What happens if a province or territory violates the Act?
As the CHA states, if hospitals and doctors charge fees for medically necessary services, then the federal government is supposed to deduct $1 from the province or territories' annual grant or CHT for every dollar assessed of the so-called extra billing.
Has the federal government gone after provinces for violations?
Prime Minister Justin Trudeau, responding to Singh's concerns about the enforcement of the CHA, said Monday that his government will continue to defend the Canada Health Act and can pull back money from provinces that violate it.
"In the past, this government has pulled back money from provinces that haven't respected it. We will continue to do that."
Federal NDP Leader Jagmeet Singh says he's worried more provinces will start using public money to fund procedures in private clinics and take resources from the public system. He's urging the federal government to utilize the Canada Health Act to halt the trend. (Adrian Wyld/The Canadian Press)
According to the 2020-2021 Canada Health Act Annual Report, for the most part, provincial and territorial health-care insurance plans met the requirements of the Canada Health Act. But there were some instances when the federal government said it had to withhold funds.
A deduction of $4,521 was taken from the March 2021 CHT payments to Newfoundland and Labrador for charges at a private ophthalmological clinic. Both New Brunswick and Ontario were dinged around $65,000 and nearly $14,000 respectively for charges at private abortion clinics.
The biggest violator, according to the report, was British Columbia, which submitted a financial statement of extra billing and user charges for fiscal year 2018–2019, in the amount of nearly $14 million. A deduction in the same amount was taken from British Columbia's March 2021 CHT payments. (The federal government has reimbursed the province in recognition for its Reimbursement Action Plan).
The province has been the centre of a legal battle waged by private health-care advocate Dr. Brian Day, the owner of the Cambie Surgery Centre in Vancouver, who argues that patients should have a right to pay for services if wait times in the public system are too long.
But Dr. Michael Rachlis, a public health physician and an adjunct professor at the University of Toronto Dalla Lana School of Public Health, says that for the most part the federal government has not gone after provinces or territories for contravening the ban on extra billing for medically necessary services.
"The way the act is enforced — it's not like there's federal inspectors," he said. "The provinces are asked to investigate themselves. There is no real enforcement mechanism."
Rachlis says he also believes that there are lots of private clinics across Canada charging for medicare-covered services or up-selling services, citing a Globe and Mail 2017 investigation and work done by the Ontario Health Coalition.
"And the feds aren't doing anything."
US probes complaints of parts
flying off of Ford Explorers
Associated Press
Feb 1, 2023
Detroit – The U.S. government's road safety agency is investigating complaints that windshield trim panels can fly off of Ford Explorers while they're traveling at highway speeds.
The National Highway Traffic Safety Administration says it has 164 complaints about the trim pieces detaching on 2011 through 2019 Explorer SUVs. The probe covers about 1.86 million vehicles.
The parts could hit the windshield of following vehicles or even a motorcycle rider, possibly causing loss of control and a crash, the agency said.
The agency doesn't have any reports of crashes or injuries, according to a document posted Tuesday.
NHTSA says it will determine how often the problem happens and the safety consequences of the trim pieces flying off the vehicles.
The investigation could lead to a recall, but so far there hasn't been one.
Ford says it's working with NHTSA on the investigation.
Congratulations to Retiree
Konrad Wilski on
his 99th Birthday
February 1, 2023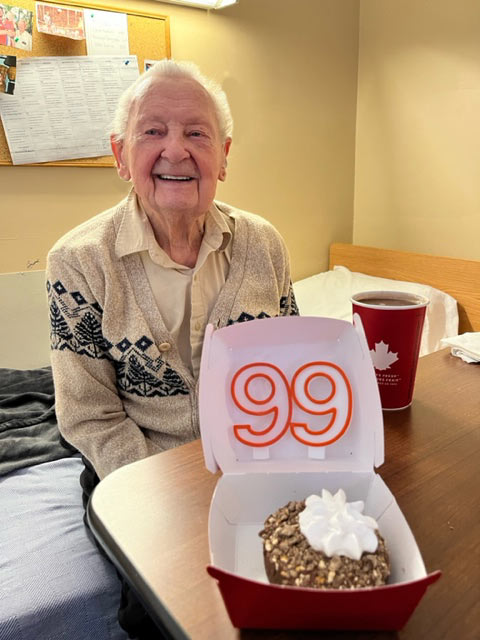 Retiree Pat Brown Passes Away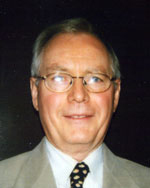 April 26, 1942

-

January 26, 2023
It is with great sadness that we inform you of the passing of
Retiree Pat Brown on January 26, 2023
Pat Retired from Ford Bramalea on October 1, 2002 with
30.4 Years of Service
Our deepest condolences go out to his family.
Pat was a regular supporter of our union and attended many of
our Retiree meetings. He will be sadly missed.
In Celebration of:
PATTERSON BROWN
April 26, 1942 - January 26, 2023
It is with great sadness that I announce the passing of my beloved father Patterson Carr Brown on Thursday, January 26, 2023 at Dorothy Ley Hospice, Etobicoke

Survived by his son Ben Brown. He is survived by his brother Bill Brown (Ginette) Ottawa, Sisters: Dorothy Gosselin (North Bay), Linda Thody (London), Ellen Scott [King] (London), Wilma Smith [Gordon] (Rockwood), Lanie (Elaine) Elliott [Bob] (Amaranth) and his many cherished and much loved nieces, nephews, great- nieces and great- nephews and cousins.

He is predeceased by his brother-in-law's Garry Thody and George Gosselin, father William Brown, mother Mary Brown Clowater and step-father Eugene (Chub) Clowater

Pat will forever be remembered as a loving, caring, and selfless man. His great wit and many stories will live on forever in our family lore. Pat touched countless lives and will be sorely missed by the many people he has left behind.

Pat was born on April 26, 1942 in Buffalo, NY and moved to Boiestown NB at the age of 2 following the sudden death of his dear father William Brown. Moving to Ontario at a young age, Pat lived the last many years of his life in Mississauga.

After retiring from The Ford Motor Company of Brampton my Dad and I were able to create wonderful memories going to ball diamonds all over North America and watching the many sports that he loved on TV especially his Toronto Blues Jays, Buffalo Sabres and of course Jeopardy. He also could be found quite often at the slots and Woodbine Horse races.

Visitation will take place on Thursday, February 2 , 2023 at the Turner & Porter "Peel" Chapel, 2180 Hurontario St., Mississauga (Hwy 10 N. of Q.E.W) from 1-3 & 6-8 p.m.

Many thanks to the health care team for the wonderful care my Dad received while in hospice and I ask that in lieu of flowers that donations be made to Dorothy Ley Hospice, 220 Sherway Dr., Etobicoke - dlhospice.org
Funeral arrangements Are as follows:
Visitation
Turner & Porter - Peel Chapel
Thursday, 2 Feb 2023 1:00 PM - 3:00 PM
Thursday, 2 Feb 2023 6:00 PM - 8:00 PM
Ford recalls nearly 383K SUVs
to fix backup camera problem
Associated Press
Jan 31, 2023
Detroit – Ford is recalling nearly 383,000 SUVs in the U.S. because the touch screens may not display a camera image when backing up.
The recall covers certain 2020 to 2023 Ford Explorers and Lincoln Aviators, and some 2020 to 2022 Lincoln Corsairs. All are equipped with 360-degree cameras.
Ford says in government documents posted Friday that the video output can fail, preventing the rear camera image from being displayed. That can reduce rear visibility and increase the risk of a crash.
The company says it has more than 2,000 warranty reports about the problem. It's aware of 17 minor crashes but no injuries.
Many of the same vehicles were recalled for the same problem in 2021. Vehicles that were repaired previously will have to be fixed again.
Dealers will update image processing software. Owners will be notified by letter starting Feb. 20.
Ford Firing Thousands
Of Employees
Charlene Badasie
January 28, 2023
The Ford Motor Company plans to cut 3,200 jobs across Europe. The decision comes as the carmaker relocates some aspects of product development to the United States. These restructuring plans are necessary as the automaker drops its high-selling, low-margin passenger vehicles like the Focus and Fiesta, and switches to SUVs and all-electric cars.
While German operations would be impacted most, the U.K workforce will also be slashed. Ford wants to cut 2,500 jobs in product development along with 700 administrative roles. Workers at the Cologne site, which employs 14,000 people, were told about the retrenchments during a meeting earlier this week, CNN Business reports.
Following the news, Germany's IG Metall union vowed to disrupt Ford operations across the continent if the job cuts go ahead. A spokesperson at the automaker's Michigan headquarters said discussions with the German works councils were ongoing. He told Reuters the company needs to be more competitive as it transitions to electric vehicles.
He did not elaborate on specific job plans. In a statement via Automotive News Europe, IG Metall said if negotiations between the works council and management in the coming weeks do not ensure the future of workers, they will join the process. "We will not hold back from measures that could seriously impact the company not just in Germany but Europe-wide," the union warned.
The carmaker currently sells and services its vehicles in 50 markets, employing around 45,000 people. In 2022, Ford announced a $2 billion investment to expand production at its German plant to develop a mass-market all-electric model. The carmaker is planning seven new electric models in Europe. This includes a battery assembly site in Germany and a nickel cell manufacturing venture in Turkey.
In partnership with Volkswagen, Ford will also produce 1.2 million vehicles over six years on the German carmaker's MEB electric platform. While those plans remain firmly in place, the spokesperson added that its counterpart's role in its next generation of European electric vehicles is still to be decided. Despite plans to expand production in more areas, the job cuts aren't surprising.
In June 2022, Ford said there would be significant job cuts at its factory in Spain and its plants in Germany. The company cited the shift to electric vehicle production which meant fewer labor hours would be required to assemble each unit. The latest batch of job cuts comes three years after its previous mass culling.
In 2019, Ford did away with 12,000 jobs in Europe and reduced its manufacturing footprint in the region to 18 facilities. The company also stopped production at three Russian plants, closed an engine factory in Wales, and shuttered a transmission plant near France. Its U.K headquarters in Essex was closed and its British technical center in Dunton was consolidated.
Additionally, Ford has been shrinking its passenger car lineup in Europe by scrapping models like Mondeo midsize car and S-Max minivans. Instead, the company is concentrating on sales of light commercial vehicles like the Transit van. According to Automotive News Europe, its 2022 passenger car market share was 4.4 % with sales of 510,000 units.
Ford's BlueCruise automated
driving system tops
Consumer Reports study
Kalea Hall
The Detroit News
Jan 26, 2023
Ford Motor Co.'s BlueCruise active driving assistance (ADA) system has surpassed General Motors Co.'s SuperCruise and Tesla Inc.'s Autopilot to achieve the top spot in a Consumer Reports' study of 12 of the ADA systems released Wednesday.
Consumer Reports tested the systems at its 327-acre Auto Test Center in Connecticut and on a 50-mile public roads loop between September and December 2022. Each system was rated in 40 tests, including steering the car, controlling the speed and keeping the driver safe. Automatic lane change and reacting for traffic lights were not evaluated.
Ford's BlueCruise came out on top, followed by Super Cruise and Mercedes-Benz Driver Assistance. Former automated system leader Tesla fell from its second-place showing in CR's 2020 study to seventh.
Jake Fisher, CR's senior director of auto testing, said Tesla hasn't changed the system's basic functionality since it was introduced while others have improved their adaptive cruise control (ACC) for speed control and lane centering assistance (LCA) for steering control.
"After all this time, Autopilot still doesn't allow collaborative steering and doesn't have an effective driver monitoring system," Fisher said in the study. "While other automakers have evolved their ACC and LCA systems, Tesla has simply fallen behind."
Both BlueCruise (and Lincoln's ActiveGlide) have direct driver monitoring systems (DDMS) requiring drivers to keep their eyes on the road. Infrared cameras are pointed at driver faces and alert the driver to pay attention.
"Systems like BlueCruise are an important advancement that can help make driving easier and less stressful," Fisher said. "But they don't make a car self-driving at all. Instead, they create a new way of collaboratively driving with the computers in your car. When automakers do it the right way, it can make driving safer and more convenient. When they do it the wrong way, it can be dangerous."
BlueCruise was not evaluated in the 2020 CR study since Ford launched it with the Mustang Mach-E and F-150 pickup in 2021. BlueCruise has enrolled more than 120,000 customers and they've driven more than 42 million hands-free miles, Ford spokesperson Wes Sherwood said in a statement.
"Customers value Ford BlueCruise and we are focused on making it even better, including launching BlueCruise 1.2 now with more refinements and features such as hands-free lane changing," Sherwood said.
"Our driver monitoring camera system is an important technology that helps ensure customers remain in control of driving as we advance these technologies even further."
GM debuted Super Cruise in 2017 and was recently expanded to work on more than 400,000 miles of mapped highways.
"We believe this execution, along with our intentionally placed lightbar and notification system, meant to notify not distract, is in keeping with our guiding AV and ADAS philosophy of safe deployment," said Mario Maiorana, chief engineer of Super Cruise, in a statement. "We know our customers love Super Cruise, they've driven more than 50 million miles with the system engaged. The next evolution of our hands-free driving technology, Ultra Cruise, will ultimately provide destination-to-destination hands-free driving in 95 percent of driving scenarios, including nearly every paved road."
Ford to Pay $2500 If
2023 Bronco
Customers Switch
to another Model
Story by Sebastian Blanco
Car & Driver
Jan 25, 2023
The SUV is still in high demand and short supply, so some who ordered a 2023 Bronco will get a different model from the one they wanted, if they get one at all.© Andi Hedrick - Car and Driver

Ford has a problem, and it thinks $2500 might make it go away. The problem—admittedly, a good one to have—is that demand for the Ford Bronco has remained strong since the Jeep-esque off-roader debuted in 2021. But, supply chain and production challenges have meant that Ford has had to repeatedly delay Bronco orders. Now, Ford is going to force, in Ford's words, a "small number of existing Bronco reservation and order holders" who ordered but have not yet received their 2023 Bronco to choose among four options, none of which will result in these customers getting the vehicle they ordered.
First reported by Cars Direct, Ford has sent an incentive bulletin to dealers that offers anyone who's ordered a 2023 Bronco a $2500 discount if they switch to another Ford model. The 2023-Model Bronco Cancel Order & Purchase Replacement Offer says Ford is prepared to give "an additional incentive to cancel their current 23MY Bronco Order and retail order an eligible 23MY Ford vehicle," according to Cars Direct. Customers can get the discount if they make the switch to one of seven other Ford models before April 3. The qualifying list of non-Bronco vehicles includes the Escape, Bronco Sport, Edge, Explorer, Expedition, Ranger, and F-150.
The Mustang Mach-E, F-150 Tremor, and Raptor apparently do not qualify.
Ford told Car and Driver that the causes of the problems are, unsurprisingly, ongoing supply-chain challenges. The missing parts mean that certain "constrained features," like the Sasquatch and Lux packages and the Molded in Color Hard Top, are not going to be available for 2023 My Bronco customers who ordered them and have not yet received their vehicle.
"Customers who remove constrained features are expected to receive a 2023 model year Bronco along with a $2500 rebate toward purchase or lease in addition to existing MSRP price protection they may have," Ford spokesperson Mike Levine told C/D.
Customers who don't want to modify their reservation will have to accept one of four options. As mentioned, there's the $2500 rebate. Customers can also just cancel their reservation and get their original $100 deposit back. Third, they can try to find a "suitable Bronco" at a dealer that happens to have one. Finally, they can just cancel their order and place a new one for a 2024 Bronco.
"If we are not able to schedule a reservation or order for production, it will be canceled for the 2023 model year and their $100 reservation deposit will be refunded automatically," Levine said.
One problem with all of this is that no one can order a new Bronco at the moment. While the configurator remains active, Ford's consumer site also says, "Due to high demand, the current model year [2023 Bronco] is no longer available for retail order. Limited inventory may be available at selected dealers." There's also no way to order a 2024 Bronco through the site just yet. Ford's site also says,"[Bronco] supplies are limited and there are no guarantees." You don't say.
Ontario government health line
is referring patients to
virtual-only doctors not
covered by OHIP
Health Connect Ontario is referring patients to virtual-only doctors, a service the province is trying to discourage.
Toronto Star
By Patty Winsa
Jan. 24, 2023

When the Ontario government reduced the fees paid to doctors for virtual-only appointments in December, it said the reason was to encourage family physicians to see patients in person as well as online.
It's a model of comprehensive care that many experts say is preferable to virtual-only.
But the government's own help line staffed by registered nurses — Health Connect Ontario — is referring patients they believe should see a doctor to those same virtual services.
"Health Connect Ontario's practice is to refer to OHIP-funded virtual care services where appropriate," said the Ministry of Health in an email.
However, the Star used the service and was told to seek medical help within four hours, not in person at an emergency department, but with Rocket Doctor, a chat-based medical service that charges $55 for a single live chat, which is not covered by OHIP.
"It is deeply disturbing, and in contradiction to what (Premier) Doug Ford and (Health Minister) Sylvia Jones are saying, if our publicly funded services like Health Connect Ontario are referring people to pay to access services like corporatized for-profit virtual care providers," said Liberal health critic Dr. Adil Shamji, the MPP for Don Valley East, in an interview.
Health Connect Ontario was launched by the government in April and replaces Telehealth Ontario.
The government says it's "a free, secure and confidential service Ontarians can call or access online 24 hours a day, seven days a week to get health advice from a registered nurse or find health services or information."
The problem is that the virtual-only services that Health Connect Ontario is referring patients to are no longer covered by OHIP because most transitioned to a pay model after the pandemic waned and the Ontario government lowered the fees.
As of December, the fees paid for virtual-only appointments with doctors, where there is no possibility of an in-person follow-up, were reduced to $20 for video appointments, and $15 for appointments by phone.
In contrast, a family doctor that sees a patient in person as well as virtually by video can typically charge around $36 a visit and up.
The fees were part of a Physician Services Agreement that enshrined fee codes for virtual services for the first time. The result of the fee change, though, was that almost all the virtual-only sites changed the way they delivered their services.
Rocket Doctor and MD Connected stopped offering virtual appointments by video or phone and became chat-based medical services. Chat, or messaging, is not covered by OHIP, which means companies can charge patients for the uninsured service.
A statement on MD Connected's website says: "In response to these changes, MD Connected has been preparing a new model of service to continue to provide virtual health care to our patients. We believe in what we do for our communities and do not support the unsustainable fee cuts made by the Ontario government."
The company's chat model launched this month.
Many other companies are using loopholes to get around OHIP rules.
Maple, partly owned by Loblaw, was always largely chat-based. It says it still takes OHIP for video appointments, but it's the luck of the draw if a patient happens to get a doctor located in the province. If not, the patient can be charged.
Others are using nurse practitioners online to deliver care. Nurse practitioners are not covered by OHIP, which means they can also charge for their services.
One of the only virtual-only medical services left that takes OHIP, and has not transitioned to a pay model despite using chat to triage patients, is Cover Health.
But the virtual-only service is fully booked days in advance and closes at 8.
Ahmad Elkalza, its CEO, said the company hasn't stopped taking OHIP patients because "there are tons of people that need it that can't go to their family doctor or aren't getting access that they need, whether it's in rural areas or even urban areas or because the wait times are too long.
"For Cover Health, our goal is to make sure that people get seen," he told the Star.
Elkalza says the company thought it would lose doctors after the fees were lowered but they have managed to keep staff and continue offering the service. They are using technology to streamline appointments for doctors so that they can see patients faster.
The concern over virtual-only medicine is not just about the quality of care, but a fear that virtual-only doctors are referring too many patients to already clogged emergency departments because they can't see a patient in person.
Shamji said there's evidence to show that both concerns are real.
But having said that, he believes virtual care does have a role.
"I'm glad that (virtual services) are funded as an insured benefit. It opens up access to care for people in rural and remote communities," said Shamji. "It does play a role for individuals that don't have access to a physician."
But he said it's worrisome when virtual care is operating on a for-profit basis and going only to people who can afford it.
"Those are the individuals that are the least likely to come from those marginalized, vulnerable, remote communities that stand to benefit the most from virtual primary care."
The Ministry of Health says if a patient feels they have been charged for an OHIP-insured service, they can contact the CFMA program at 1-888-662-6613 or by email at protectpublichealthcare@ontario.ca.
"The Ministry of Health reviews all possible violations that come to its attention and ensures that all OHIP-insured patients who are charged for an insured service are reimbursed in full," according to an email.
Profits put patients at risk
It's the staffing, not the physical facilities which Doug Ford worsens by capping wages so that staff will likely migrate to private clinics.
By Rick Salutin
Jan. 23, 2023

Doug Ford said the answer to the health care crisis must be "bold, innovative and creative." So he innovated, created and gave us — capitalism? And not the buccaneering, high risk, compete-till-you-triumph-or-die version. His is no-risk capitalism, paid for by the government's stash of citizens' taxes. When Ford says we'll pay with our OHIP card, not our credit card, that's the same way he'll pay high-profit firms like the disastrous corporate long-term care facilities during COVID.
The status quo is not acceptable so you replace it with the status quo? Capitalism has been in place since at least the 1700s, after it fought a spirited battle against feudalism and won. Do you know what it took to finally get public health care here in the 1960s? Doctors went on strike in Saskatchewan against Tommy Douglas' plan. The government flew in MDs and nurses from the U.K. By mid-decade, most docs realized they were doing rather well and cheerily caved.
Look, expanding clinics that do cataracts or MRIs — 98 per cent of which are private, for-profit, including those corporate gargantuans in long-term care — will do nothing for the true crisis, which is about staffing ERs and hospitals, not eye care. In fact, it will intensify and worsen that genuine crisis.
We'll end up with a society in which some get their cataracts fixed — a good thing — but others go into crisis while in the waiting room and then die still being evaluated, as recently happened in Nova Scotia. They're now adding care providers to waiting rooms there.
It's the staffing, stupid, not the physical facilities. Which Ford worsens by capping wages so that staff will likely migrate to private clinics where wages aren't capped and work conditions don't include knowing that people may be dying while waiting for treatment.
We already have a highly mixed system. Family docs are private, running their businesses, or pharmacies. We aren't Cuba or North Korea, despite Ford's lusty witticism about that. They're paid by the state but retain their autonomy, as patients retain the ability to choose. That's why it's called mixed, contra a Globe editorial's ignorant claim about the "blind fear of private delivery" here.
To be honest, which columnists should be, I don't really see the point of big profits in health care. I speak practically, not moralistically. Current business models like "just in time" delivery make no sense in medicine and are potentially criminal. It's one thing to delay delivery of, say, decals, due to supply chain screw-ups and another to have patients die owing to staff or supply shortages.
For-profit health care also leads to more "upselling" and extra-billing. Have you ever had a funeral director contemptuously fling a brochure at you describing government-mandated low-cost caskets that he must offer, and then glide unctuously toward the deluxe coffins in his showroom? The pressure is on for that kind of thing whenever profits are involved.
Above all, if you must siphon resources to reward shareholders with profits, patients will suffer or die as a result — if not at those institutions, then among the public generally. I suppose I'm missing something subtle here but we did see lots of unnecessary carnage at highly profitable LTCs during COVID. The Star noted that, "of the 20 worst-hit homes in Ontario's second wave, 17 are for-profit." Then, as Bob Hepburn wrote here, Ford "gave out new 30-year licences to private operators that will result in 18,000 more beds" in LTCs. If not for those death rates, we'd have had a fairly decent record during COVID.
The profit motive has the ability to ruin almost anything it touches, though it doesn't always matter much outside medical contexts. Take "Will Trent," the new U.S. network show about a dyslexic, damaged cop in Georgia. Good premise, fine cast, sharp scripts. But, due to lavish time allotments for ads, episodes must be 40 minutes versus 60 or more and it feels shallow and rushed. Could have been a "Luther" or "Perry Mason," but it isn't. Happily, real lives weren't at stake.
GM appealing to Supreme
Court in case against FCA
Kalea Hall
The Detroit News
Jan 20, 2023
General Motors Co. is asking the U.S. Supreme Court to review its racketeering lawsuit against Fiat Chrysler Automobiles, now known as Stellantis NV, according to a filing this month with the high court.
GM in August lost its appeal in the case in August when the U.S. 6th Circuit Court of Appeals affirmed a federal judge's decision to throw out the lawsuit originally filed in 2019.
"We are seeking Supreme Court review of the Sixth Circuit's decision that would allow FCA to escape liability under the federal racketeering statute for the harm it inflicted on GM through its admitted corruption," GM spokesperson Maria Raynal said in a statement.
GM sued its crosstown rival alleging FCA's late CEO Sergio Marchionne orchestrated a multimillion-dollar racketeering conspiracy that used bribes to corrupt three rounds of bargaining with the United Auto Workers in order to harm GM. The Detroit automaker has said it lost "billions" as a result of the bribery conspiracy to make GM's labor costs high during negotiations with the UAW.
In its filing to the Supreme Court, the Detroit automaker contends FCA "directly harmed GM, both by ensuring that GM would consistently be denied concessions the UAW gave to FCA, and by corrupting the pattern-bargaining process to force GM to shoulder more than $1 billion in labor costs above what it would have expended absent FCA's racketeering. It also became increasingly apparent that imposing these massive costs on GM was no accident or unintended byproduct, but rather was an intended goal of FCA's scheme to use bribery and corruption to injure a rival and strong-arm GM into a merger."
FCA/Stellantis has denied GM's claims. Lawyers for the automaker asked the justices for an extension to reply to GM's petition into March, citing "the press of other matters." That request was granted.
In a statement, Stellantis spokesperson Shawn Morgan said: "As we have said from the date this lawsuit was filed, it is meritless and we will continue to defend ourselves vigorously and pursue all available remedies in response to this groundless lawsuit."
Virginia governor scraps Ford's
bid for EV battery plant
with Chinese partner
Jordyn Grzelewski
Daniel Howes
The Detroit News
Jan 19, 2023
A Ford Motor Co. battery plant investment sought by Michigan and Virginia that would have created roughly 2,500 jobs was rejected by Virginia Gov. Glenn Youngkin, a potential Republican candidate for president, over his objections to the involvement of a Chinese partner.
"While Ford is an iconic American company, it became clear that this proposal would serve as a front for the Chinese Communist party, which could compromise our economic security and Virginians' personal privacy," Youngkin spokesperson Macaulay Porter said in a statement to The Detroit News.
"Virginians can be confident that companies with known ties to the Chinese Communist Party won't receive a leg up from the Commonwealth's economic incentive packages," she added. "When the potentially damaging effects of the deal were realized, the plant proposal never reached a final discussion stage."
If the project had moved forward in Virginia, it would have delivered another blow to the Dearborn automaker's home state of Michigan. Ford sent shockwaves through the Lansing political class and business leaders when it confirmed plans in September 2021 to invest more than $11 billion in EV and battery production in Tennessee and Kentucky amid a growing tide of auto investment in the south and southeast.
But that appears to be off the table after Youngkin rejected the project in December, a decision that potentially cost one of the poorest parts of Virginia at least 2,500 jobs. The project would have been built on the Southern Virginia Mega Site at Berry Hill in Pittsylvania County, in the Southside region of south-central Virginia, the Richmond Times-Dispatch reported.
The Times-Dispatch reported that the plant would have produced lithium iron phosphate batteries for Ford's EVs. Ford in July unveiled key aspects of its strategy for sourcing raw materials for batteries, including the addition of LFP battery cells to its portfolio — a move that would help the Dearborn automaker reduce its reliance on such battery minerals as nickel and cobalt.
Still, Michigan remains among the finalists vying for the joint-venture operation, according to two sources familiar with the situation. Sites in Marshall, Grand Ledge near Lansing, and Mundy Township in Genesee County are considered sufficiently large to accommodate a plant to build batteries for Ford's next-generation electric vehicles.
Ford's battery plant project involves Chinese battery maker Contemporary Amperex Technology Co. Ltd., or CATL, already a battery supplier to the Blue Oval. The automaker previously said CATL would supply full LFP battery packs for the electric Mustang Mach-E in North America starting this year, and for the Ford F-150 Lightning electric pickup truck starting in 2024.
But in addition to locking up agreements with suppliers, localizing battery cell production through joint ventures also has been key to Ford's strategy to shoring up its EV supply chain as it aims to produce 600,000 electric vehicles globally by the end of this year and 2 million globally by 2026.
Construction is underway, for example, on three battery plants Ford is building with JV partner SK On — two in Kentucky, one in Tennessee — as part of the automaker's largest-ever manufacturing investment.
In July, when Ford revealed some of its sourcing strategies for EV components and raw materials, the company said it planned to add 40 gigawatt hours of LFP battery capacity in North America starting in 2026. At the time, executives declined to comment further on that plan.
Youngkin, the Virginia governor eyeing a 2024 run for president, halted the Ford plan to build a battery plant in Virginia in December because it involved a partnership with CATL, according to the Times-Dispatch. The newspaper said he first publicly discussed this decision last week following his State of the Commonwealth address on Wednesday.
Local officials in Pittsylvania County declined comment to the Times-Dispatch because they had signed nondisclosure agreements, but Democratic state lawmakers blasted Youngkin over the potential lost jobs.
"The governor's decision to to pull Virginia out of the competition for the new Ford facility puts the Commonwealth at a severe disadvantage," state Sen. Ghazala Hashmi, D-Chesterfield, wrote the Times-Dispatch in an email.
The News reached out to the Michigan Economic Development Corp., but CEO Quentin Messer Jr. was not immediately available to comment because he's accompanying Gov. Gretchen Whitmer and her delegation on a trade mission to Norway and Switzerland. The governor is scheduled to attend the World Economic Forum in Davos later this week.
Ontario License Plate Renewal:
Everything You Need to Know
January 18, 2023
Ontario drivers no longer need to pay to renew their licence plates with an annual sticker, though your plates still need to be renewed – or you could be fined heavily.
Below, we'll cover everything you need to know about renewing your licence plate in Ontario in 2022-23.
Do I need to renew my licence plate sticker in Ontario?
Yes, except there's no longer a sticker (or a fee) involved.
According to the Ontario Government, your vehicle must have a valid licence plate and be insured to drive legally in this province. Most drivers are used to renewing their licence plates by applying a new sticker every 1 to 2 years.
Part of renewing your licence plate involves connecting your insurance coverage to the plated vehicle. To renew your licence plate, you need to provide your insurance company your name and policy number. This information is tied to your vehicle's licence plate, and helps law enforcement to quickly verify that a vehicle has valid insurance coverage.
This is still a requirement in Ontario today, though the annual or bi-annual licence plate sticker has been eliminated, and the renewal fees have been scrapped.
How do I renew my Ontario licence plate sticker?
Renewing your licence plate can be done online in about 2 minutes by visiting the Ontario license renewal website here.

Remember, you're renewing your plate, not your sticker. Licence plate stickers in Ontario are now obsolete on passenger vehicles. So, you'll no longer receive a sticker to fix to your licence plate, and you'll no longer need to pay a plate renewal fee.

To renew using the online interface, you'll need your licence plate number, vehicle permit number (look for bolded text near your signature on the lower back portion of the green 'ownership' slip), your insurance company name and policy number, and your car's odometer reading.
Ensure all outstanding tickets, tolls, and other fees are paid before renewing
Before renewing, you'll also have to pay any defaulted fines, tolls or fees that may be applicable. Once you've updated your licence plates online, law enforcement databases are updated instantly so police will be aware immediately once your plate is renewed.
Remember: if you're renewing the plate on a passenger vehicle, light-duty truck, motorcycle or moped, there's no fee and no sticker involved – just a 2-minute visit to a quick and easy web interface.
Plates can be renewed up to 180 days before they expire, typically on your birthday.
Can I renew my Ontario license plate sticker online & is there an HST charge?
Yes, and you should. The process is simple, fast and easy, and you don't even have to leave your house. This saves you time and money and basically makes you a genius. Just visit the Ontario licence renewal page (we linked to it above) with proper documentation in hand, and you'll have a confirmation email in a matter of minutes.

Don't wait for a new plate sticker in the mail though, as you won't receive one. By the way, you can remove old stickers from your plate if you like, but you don't have to.
If you'd prefer to renew your licence plate in person, you'll need to visit a Service Ontario location. You can search for a location near you, as well as its hours of operation, here at the ServiceOntario page.
Is there HST on licence plate renewal in Ontario?
No. Since there are no fees to renew your licence plate in Ontario, there's no HST applicable.
Did you get a refund for your past licence plate sticker fees?
In the spring of 2022, many Ontario drivers got a refund cheque in the mail, reimbursing them for a portion of the fees they paid for their last licence plate sticker the last time they renewed it. The sticker program (and associated fees) were cancelled as of March 13, 2022, saving drivers between $60 and $120 per year.
There are exceptions, however. Certain types of vehicles will still have to pay a fee when renewing their plates, and don't qualify for a refund. These vehicles include trailers, snowmobiles, buses and commercial vehicles.
Ontario licence plates vs. driver's licence
Remember that the cancellation of fees and stickers applies to licence plates in Ontario, not driver's licences. An Ontario driver's licence is good for 5 years, after which time you'll need to pay a $90 fee to renew it for 5 more years.
Automatic Licence Plate Recognition (ALPR)
According to the Ontario Provincial Police (OPP), ALPR is a traffic safety enforcement program that allows for the detection of drivers who are driving illegally on Ontario roads.
With the ability to scan thousands of plates per hour, the system compares passing licence plate numbers with a 'hot list' data file that contains millions of licence plate numbers in poor standing.
Used to track down drivers with suspended licences, stolen vehicles or outstanding warrants, the ALPR program can also detect expired plates.
Can I be fined if I don't renew my plate?
Driving with an invalid (expired) driver's licence can carry a fine of $260 and void your insurance coverage. Driving without a validated licence plate can carry a fine of up to $1,000.

You won't be sent reminders about renewing your plates unless you opt in for reminders, which you can do by visiting the ServiceOntario digital reminders page here.
Ensure your vehicle licence plate is visible
Remember: your rear licence plate needs to be visible clearly at all times, which is why your vehicle has special lighting designed to illuminate your plate at night. Be sure this lighting is in proper working order from time to time, replacing bulbs as necessary. If a police officer isn't able to read your plate, you may be fined.
Before installing any licence plate cover, protector or frame, be sure to check that it doesn't impede or block any portion of the plate (or its displayed text) for the same reason.
Former union leaders
transferred funds to enrich
themselves, OPSEU suit claims
VANMALA SUBRAMANIAM
Jan 17, 2023
The Ontario Public Service Employees Union is accusing three former executives, including ex-leader Warren (Smokey) Thomas, of improperly using millions of dollars in cash and assets for personal enrichment.
The accusations are part of a lawsuit filed by OPSEU in a Toronto court on Monday morning.
The union alleges that Mr. Thomas, who served as president of OPSEU for 15 years before retiring from the union last April, along with Eduardo Almeida, the former Vice-President and Treasurer of OPSEU paid themselves "significant compensation" they were not entitled to, and transferred union-owned assets such as vehicles to themselves and family members for free.
The suit accuses both men of paying out cash from the union's strike fund to themselves and a third union executive, Maurice Gabay, and entering into "agreements," which ultimately enriched themselves at the union's expense.
The civil claim was filed after an investigation and audit conducted by OPSEU's new leadership team, headed by president JP Hornick, who was elected last spring. Part of her platform was to ensure more transparency and financial accountability at the union, which represents more than 180,000 full-time and part-time public sector workers in Ontario.
The lawsuit states that Mr. Thomas, Mr. Almeida and Mr. Gabay owe the union almost $6-million in funds that they allegedly took. The union is seeking an additional $6-million in damages.
Mr. Thomas and Mr. Almeida could not be reached for comment. Mr. Gabay did not immediately respond to a request for comment.
Members of OPSEU's executive board first became concerned about Mr. Thomas and Mr. Almeida's conduct when they failed to adequately disclose and account for large expenditures incurred by the union. At a December 2021 meeting, the board discussed conducting a forensic audit of the union's finances. By this point, Mr. Thomas had announced he was going to retire from the union and would not run for re-election.
The union proceeded to hire a third-party forensic accountant to proceed with the audit. But in February 2022, according to the lawsuit, the defendants (the lawsuit did not specifically name whom), attempted to delay the audit until after the April 2022 election for new leadership.
In a statement released Monday, Ms. Hornick said the union engaged the third-party forensic accountant to get a "full picture of exactly what happened".
"I want to assure you that despite today's news, our union remains strong and our finances stable. We will continue to act and work collaboratively with the appropriate authorities," she added. The union's investigation into its finances is still ongoing.
Mr. Thomas, a former nurse, was widely seen by the labour movement as a respected and formidable union leader, serving as OPSEU's president for seven terms between April 2007 and April 2022.
Mr. Almeida was treasurer of the union for 11 years, and was responsible for accounting for all the union's finances, in addition to identifying any shortcomings in compliance related to approval of expenses. Mr. Gabay was employed by OPSEU as an accountant with the union's financial services division. In 2015, he was promoted to Administrator at the financial services division but his position was then terminated in April 2022. Mr. Gabay reported to Mr. Almeida.
Mr. Thomas, who received a salary of over $140,000, obtained a severance payment of $60,000 upon his retirement. Mr. Almeida was paid more than $130,000 annually and did not receive any severance, while Mr. Gabay received approximately $118,000 upon his termination.
The lawsuit suggests that all three men misappropriated funds throughout their respective tenures at the union.
Part of the alleged misappropriation of funds involved the way in which the defendants paid themselves for vacation days, days "in lieu" of working on weekends, and home office allowances. For example, the lawsuit accuses Mr. Thomas of paying himself almost $400,000 for "lieu days" that they claim he was not entitled to. Both Mr. Thomas and Mr. Almeida also allegedly gave themselves signing bonuses of close to $10,000 in 2017, of which the union claims was illegitimate.
"Mr. Thomas and Mr. Almeida know or ought to have known that they were not entitled to these amounts, but abused their power and authority and breached their duties to the union by causing it to make these payments to them for their own benefit," the lawsuit states, adding that Mr. Gabay colluded with them to authorize the payments.
Another example mentioned in the lawsuit of the way in which union funds were improperly used was through the use of a union-issued credit card — Mr. Almeida allegedly incurred credit card charges amounting to more than $1.3-million, charges that the union was not able to account for.
Mr. Thomas also allegedly transferred a number of vehicles purchased by the union to himself and his wife. In July 2019, he transferred ownership of a Dodge Grand Caravan worth $35,000 to his spouse, and two years prior he had transferred another vehicle, a Dodge Durango worth $65,000 to her as well. He also allegedly transferred a car to his son in 2015. None of these transfers were authorized by the union's executive board.
The former union executives also allegedly stole money from the union's strike fund, which is used to compensate workers while they go on strike. Between 2014 and 2020, the three defendants withdrew $670,000 in cash from the strike fund. None of these withdrawals were authorized by the executive board, the lawsuit claims. In some of the years that the withdrawals were made, there were no strikes or lockouts by any of OPSEU's members or locals.
Union money was also allegedly used by Mr. Thomas and Mr. Almeida in settling agreements between the union and themselves. For example, in March 2022, an agreement was struck between OPSEU and Mr. Thomas to settle a harassment and discrimination complaint made by him against certain members of OPSEU's executive board. Mr. Thomas was paid $500,000 and given a vehicle.
Allegations against Mr. Thomas, Mr. Almeida and Mr. Gabay come almost a year after former Unifor president Jerry Dias — another popular and well-respected labour leader — allegedly received a $25,000 bribe. Charges made against Mr. Dias by Unifor have yet to be heard, but a police investigation of potential criminal conduct against him was recently dropped.
In arguably biggest test of
new NAFTA, Canada and
Mexico defeat U.S. in
auto rules dispute
Dispute over content requirements seen as a litmus test of new trade pact
Alexander Panetta
CBC News
Jan 13, 2023
Canada, Mexico and auto companies have been declared the winners in arguably the most important trade dispute under the new NAFTA, landing the U.S. on the losing side in a case about calculating the origin of auto parts.
The long-expected decision was known for weeks to the parties involved, yet it was withheld from public release until after North American leaders appeared together at a summit this week in Mexico.
It involves small print with big consequences for the industry at the heart of the continental trade agreement: Automobiles.
At its core, the dispute was about how hard to push car companies to use parts from North America, at a time when countries are seeking to pry back manufacturing jobs.
The specific case involved two conflicting methodologies for calculating the origins of a car's parts: One stricter, one easier.
Americans took a hard line. The U.S. wanted the toughest interpretation of the rules, which would force cars to include more North American parts to avoid a tariff.
Mexico fired off a suit against the U.S., calling its method damaging, costly to companies and counterproductive to the continent's car industry.
Canada joined the suit. Car companies eagerly supported the suit. And the complainants ultimately won.
Mexico argued automakers don't need to be brow-beaten when they're already investing massively in the North American sector, like at this GM plant in Ingersoll, Ont. Critics also suggested the stricter U.S. rules would actually do more harm than good. (Carlos Osorio/Reuters)
Canada, Mexico and the auto industry are now celebrating the ruling from a five-member international panel.
In a decision declared Dec. 14, but only released Wednesday, the panel said that the United States breached the new Canada-U.S.-Mexico agreement (CUSMA) when it tried imposing new rules.
The ruling pointed to a piece of evidence submitted by Canada: an email sent by a U.S. official that supported the complainants' claim that all three countries originally understood they were agreeing to the simpler formula.
"Today's decision is a good decision for the industry," International Trade Minister Mary Ng told reporters in Mexico City. "It's what we negotiated.… Clarity in the rules — it's what today's decision provides."
It's the second win for Canada under the new trade agreement; Canada also won a case on solar panels, though it was the main loser in a dairy dispute with the U.S.
Mexico and Canada have won a trade dispute with the United States over rules of origin for auto parts, which could help protect Canadian businesses and jobs.
The verdict comes as little surprise. The countries have been aware of it for weeks and, while it was still officially confidential, a Mexican cabinet minister blurted it out to a newspaper there late last year.
The trade community is now awaiting U.S. reaction, with its eagerly anticipated response being seen as an early litmus test of the reliability of the CUSMA dispute system.
Early reaction was vague from the Office of the U.S. Trade Representative (USTR): It did not spell out its next move, but called the decision disappointing.
"[This] could result in less North American content in automobiles, less investment across the region and fewer American jobs," said the U.S. statement.
"We are reviewing the report and considering next steps. We will engage Mexico and Canada on a possible resolution."
Background of the case
The dispute stemmed from the aftermath of the new NAFTA, originally reached in 2018 under the Trump administration.
The new trade pact requires more parts from North America to avoid a tariff, part of Trump's protectionist push for more domestic manufacturing.
Yet the U.S. stunned its partners and the car companies after the deal was already signed: It insisted upon an unexpectedly strict interpretation of the terms.
Imagine a car part qualifies as North American because 85 per cent of its sub-components come from this continent. Under the pact, that part faces no tariff.
But then there's a subsequent, bigger calculation for the entire car: Does the vehicle, as a whole, have enough North American content to avoid a tariff?
Donald Trump's trade czar, Robert Lighthizer, seen here in 2020, made it his mission to reshore U.S. manufacturing jobs. It was his main goal in negotiating the new NAFTA. But other countries say the U.S. pulled a fast one, after the deal was already signed. (Anna Moneymaker/Reuters)
In making that calculation, when adding up parts of the car, how much does that smaller piece counts toward the car's total amount of North American content?
The U.S. argued it should be 85 per cent. Others insisted on the so-called roll-up method: if that piece is deemed North American, then it should count fully as 100 per cent North American.
They say they were caught off-guard when, long after the deal was signed, the U.S. suddenly insisted on its tougher formula.
Mexico's suit complained that this was not part of the agreement and represented an absurdly complicated regulatory burden.
It said car companies don't need to be brow-beaten into building cars here when they've already invested massively in recent years in new North American production: "This development is particularly nonsensical [now]."
Canada: U.S. was trying to sneak in changes
Canada's submission includes correspondence as evidence that the parties were stunned when the U.S. presented this new formula in 2020, after the pact had already taken effect.
"This reinterpretation came as a surprise to Canada, Mexico and the entire automotive industry," said the Canadian submission.
The Canadian submission also implies the Americans may have been sneakily, belatedly, trying to tilt the deal in their favour. It argues that making trade more complicated benefits manufacturing in the country with the largest domestic market.
If it becomes more difficult to ship across borders, the Canadian suit argues, that's an incentive for companies to simply produce in the market with the most customers: in this case, the U.S.
The Americans argued that their formula would help North America's workers versus those overseas.
The U.S. submission said the stricter formula would result in significantly more North American content per car — anywhere between eight and 33 per cent.
It said the other countries' looser formula means billions of dollars in lost manufacturing opportunities each year on this continent.
Group blasts Canada, Mexico case as anti-worker
One American-based group that promotes domestic manufacturing expressed frustration that Mexico and Canada launched this case.
Charles Benoit, a Canadian-born trade lawyer with the group Coalition for a Prosperous America, said those two countries sided with multinational companies over workers here.
"It's disappointing," Benoit said. "Mexico and Canada's trade ministries didn't stop to think about their own supply-chain producers and workers before bringing this case on behalf of global automakers."
He voiced concern that this means more imports from abroad, including from China, undermining efforts to revive manufacturing.
But it's complicated.
Industry players warn that making compliance more expensive holds unwanted negative consequences. They say more onerous rules would just force car companies to produce offshore to remain cost-competitive.
At some point, manufacturers would conclude it's cheaper to bring parts from overseas and pay the tariff, said Flavio Volpe, head of AMPA, Canada's auto-parts lobby group.
The tariff rate for cars is 2.5 per cent in the U.S. and 6.1 per cent in Canada.
The new pact is already a massive win for this continent's parts manufacturers, said Volpe, as evidenced by the investment spree now happening in North American plants.
The U.S.-imposed requirements could have undermined this, he said, noting the panel's verdict is good for North America.
"It's a win for the automotive parts sector in all three countries. And also provides a win for stability in the new USMCA," Volpe said.
"Instead of saying, 'Hey, two years into the USMCA, we have the U.S. reinterpreting it and changing the deal.'"
Odometer Rollback Is On The Rise
Patrick Olsen
January 12, 2023
Protecting Yourself From Odometer Fraud
Consumers may think that odometers in the digital age are less of a target for fraud – but they'd be wrong. For cheaters, it's never been easier – or cheaper – to remove thousands of miles from a car's history in one fell swoop.
Carfax research indicates that more than 1.9 million vehicles on the road have rolled-back odometers, a 7% increase from the previous year.
Look here to see if odometer rollback was reported to CARFAX for a car, making it potentially unsafe. All DMVs require permanent title marks for vehicles that have had their odometers falsely changed and rolled back. Just enter a VIN below to find out.*
Whether you have an older vehicle with a mechanical odometer or a newer car with a digital odometer, the threat of false odometer readings remains.
"Many people think odometer fraud disappeared with the invention of digital odometers," said Emilie Voss, Public Relations Director for CARFAX. "But that couldn't be further from the truth. We're still seeing the number of vehicles on the road with a rolled-back odometer rise year-over-year."
These are the 10 states nationwide with the most vehicles with rolled-back odometers, all of which saw increases:
The Financial Cost to the Buyer
All things being equal, a higher mileage vehicle typically commands a lower price on the used market, and once the true odometer reading becomes known, your car's value is reduced. According to Carfax data, consumers lose an average of $4,000 in value from unknowingly buying a car with a rolled-back odometer, and that doesn't include unexpected maintenance costs.
There are routine maintenance items you might have thought were months or years away, but which now require immediate attention. Specifically, if you compare the actual odometer reading with the maintenance schedule in the owner's manual, you may discover that something like the shocks or struts have been due for a replacement for some time now.
Even a small adjustment of a few thousand miles will affect values. However, most odometer tampering incidents involve tens of thousands of miles. That means the 7-year-old sedan showing 40,000 miles on the odometer might actually have 90,000 miles or more.
Discovering a rolled-back odometer can have other repercussions. If you financed your vehicle, you will have to tell the finance company what the correct mileage is, and that true number could mean an increase in your interest rate.
Your insurance company might raise your premium based on that same info. Policies are based on a number of factors, including a vehicle's body style, make, model, model year, condition and mileage. In a worst-case scenario, your insurance might be canceled.
Resolving an odometer rollback fraud case takes time and money, and you may need an attorney to represent you.
How to Protect Yourself Against Odometer Fraud
"It takes con artists a matter of minutes to wipe thousands and thousands of miles off a vehicle's odometer," said Voss, "and unfortunately these swindlers likely see this unprecedented used car market as a way to make a quick buck."
The good news is that odometer rollback fraud can almost always be avoided. It starts by examining the vehicle yourself and asking the seller some questions related to the condition of the car. These include questions about its odometer reading. If the deal seems too good to be true, then chances are your instincts are correct. If the seller puts undue pressure on you, that's a warning sign too.
Take the car to your mechanic to verify its condition. A trained mechanic will notice things you won't – and has vantage points to check the car that you don't – and may question why certain parts or components show advanced signs of wear that do not correspond to the vehicle's mileage.
For example, if the car's spark plugs and wires should last 100,000 miles but look like they are due for replacement when the odometer reads 40,000 miles, that's a problem.
Even before contacting a mechanic, ask the seller to show you the Carfax Vehicle History Report. You can also find out if odometer fraud has been reported by using the free Odometer Check tool at the top of this page. Enter the car's 17-digit vehicle identification number (VIN) and your Zip code. You'll get an alert if odometer fraud is suspected.
Ford F-Series claims 'best-selling
truck' title for 46th year
Jordyn Grzelewski
The Detroit News
Jan 10, 2023
Ahead of the release of full-year sales results for the automotive industry later this week, Ford Motor Co. on Tuesday said that its flagship F-Series pickup truck lineup retained its titles as the best-selling truck and best-selling vehicle in the U.S.
The Dearborn automaker said in a news release that F-Series sales surpassed 640,000 trucks in 2022. The results make it the best-selling vehicle for 41 years and the best-selling truck for 46 years running. Sales were down from 2021, when F-Series notched more than 726,000 sales.
Additionally, Ford spokesperson Mike Levine said that December is slated to pan out as the best month of the year for F-Series sales on improved inventory flow and strong demand. The company reports monthly results on Thursday. Crosstown rival General Motors Co. along with numerous other automakers, is scheduled to release fourth-quarter results Wednesday. Results will show how competitors such as the Chevy Silverado and Stellantis NV's Ram trucks fared in 2022.
"The Ford truck team's ability to anticipate customer needs, continuously innovate, and provide best-in-class levels of capability and performance has helped make F-Series the sales leader time and time again," Kumar Galhotra, president of Ford Blue, said in a statement. "We're honored and humbled that our customers have helped us achieve this milestone for more than four decades."
F-Series includes a wide range of products, such as the F-150, the Super Duty and the F-550 chassis cab. It also includes numerous powertrains — notably adding the battery-electric F-150 Lightning earlier this year. Ford has been selling about 2,000 units of the Lightning per month as it ramps up to producing 150,000 units annually this year. Through November, the Blue Oval had sold 13,258 Lightings — helping Ford claim the title of No. 2 EV maker in the U.S.
The F-Series results also were buoyed by strong demand for the Super Duty, which was redesigned for model year 2023 and had generated more than 150,000 total orders through November after the order bank opened in October. Deliveries of those trucks start early this year, Ford said.
F-Series marks its 75th anniversary this year.
As 'Three Amigos'
meet in Mexico,
experts call on leaders for
North American vision
By James McCarten,
The Canadian Press
Jan 9, 2023.
WASHINGTON — From the frosty throes of a Canadian winter, the land of conquistadors and Frida Kahlo can seem a million miles away.
But that's not the way North American diplomats, trade experts and business leaders see it — and they hope the continent's leaders have a similar vision as the so-called "Three Amigos" gather this week in Mexico City.
"The potential for North America is immense," said Eric Farnsworth, the former Clinton-era White House official who now leads the D.C. office of the Council of the Americas and the Americas Society.
Farnsworth said a continental perspective will be vital to make substantive progress on issues like fortified supply chains, mitigating China's influence and building a 21st-century workforce in the aftermath of the COVID-19 pandemic.
"It's our hope that the leaders, when they get together to talk about some of these issues, keep in mind the fundamental vision of what North America really could be," he told a panel discussion Friday.
"We can't do these things without our partners in Canada and Mexico; it's just fundamental to our own well-being. And so that has to be the underlying message of the leaders as they get together."
Prime Minister Justin Trudeau arrives later Monday in Mexico City, where he'll take part in an afternoon discussion with business leaders from across the continent before the summit gets underway in earnest Tuesday.
While Trudeau is airborne, Joe Biden — fresh from his first presidential visit to the politically fraught southern border — will sit down for a bilateral meeting with Mexican counterpart Andrés Manuel López Obrador.
A tête-à-tête between just the Canadian and U.S. leaders is scheduled to take place Tuesday morning.
"It's a trilateral meeting, a trilateral summit, but there are lots of bilateral items that are discussed at those meetings as well," said Gary Doer, who served as Canada's ambassador to the U.S. from 2009 to 2016.
Then-prime minister Stephen Harper got plenty of one-on-one face time with U.S. counterpart Barack Obama the last time the summit took place in Mexico in 2014, Doer recalled.
With Canadian and Mexican manufacturers added in the 11th hour to Biden's plan to encourage the sale of climate-friendly electric vehicles, there will be room to talk about more familiar irritants like trade disputes and U.S. protectionism.
On those fronts, there is no shortage of talking points.
The U.S. argues that Canada's supply-managed dairy market denies American producers fair access to customers north of the border. The U.S. also says Mexico is unfairly favouring domestic energy suppliers. And both Mexico and Canada say the U.S. isn't playing fair when it comes to how it defines foreign content in its automotive supply chains.
Mexico is also under pressure to come to terms with the U.S. on López Obrador's plan to ban imports of genetically modified corn and the herbicide glyphosate, a decree that has angered American farmers
Then there's Buy American, the long-standing, politically popular U.S. doctrine of preferring domestic suppliers over those of even the most neighbourly allies.
Canada may have averted catastrophe when Biden's electric-vehicle tax credits were amended last year to include North American manufacturers, but the president still rarely misses a chance to tout made-in-America supply chains.
And the green-energy incentives now in place in the U.S. still pose challenges for Canada, said Louise Blais, a retired Canadian diplomat who served as ambassador to the UN and consul general in Atlanta.
"I'm expecting both the Mexican president and the Canadian prime minister to raise this issue with the president to say, 'Look, we need to have a more continental approach to some of these policies,'" said Blais.
"It's in the interest of the United States, at the end of the day, to get those pieces of legislation right so that they really do boost prosperity across the United States."
As a country that's not immune to the influences of irregular migration and the flow of fentanyl at the U.S.-Mexico border, Canada will need to be part of that conversation as well, one that's widely expected to dominate the agenda.
U.S. Customs and Border Protection reported nearly 2.4 million expulsions and apprehensions at or near the southern border in the last fiscal year, a 37 per cent increase over the previous fiscal period. Anecdotal evidence suggests a post-pandemic increase in irregular migration in both directions at the northern border as well.
Biden's Sunday visit to the southern border followed a fresh crackdown on illegal migrants from Cuba, Haiti and Nicaragua, on top of existing restrictions against Venezuelan migrants.
At the same time, the U.S. plans to welcome 30,000 new immigrants a month from all four countries over the next two years, provided they are eligible to work and enter the country legally.
Brian Nichols, the U.S. assistant secretary of state for Western Hemisphere affairs, made clear in a Wilson Center panel discussion Friday that his country's unique ties to Canada won't be lost in Mexico.
The last North American gathering at the White House in 2021 produced a list of more than 40 different "deliverables," Nichols said — a huge number by most standards, but not surprising for three countries that share borders.
"That's a family conversation in a way that often you're not having with other nations," he said. "The goodwill to advance our shared future in those conversations is something that really comes across."
Canada, however, often doesn't want to be lumped in with Mexico when it comes to its relations with the U.S., said Scotty Greenwood, chief executive of the Canadian American Business Council.
"It wants to have its own unique relationship with the U.S., so we'll see if Canada is going to embrace or resist the 'North American idea.' Greenwood said.
"Meaning, 'Let's view things as a bloc and as a region, and let's take things on together.' I hope it embraces it. But that would be different."
Biden also has yet to visit Canada in person since taking office — a long-standing bilateral tradition that typically comes shortly after a presidential inauguration, but which was short-circuited in 2021 by the pandemic.
This week's meetings could provide fresh clarity on when Biden's long-promised trip north — confirmed over the summer, but interrupted again when the president himself tested positive — might finally take place.
Ford closes 2022 as No. 2
EV maker as sales slip 2.2%

Jordyn Grzelewski
The Detroit News
Jan 6, 2022
Ford Motor Co.'s U.S. sales slipped 2.2% year-over-year in 2022, amid the auto industry's worst sales showing in a decade.
The Dearborn automaker reported 1,864,464 sales for the year, down from 1,905,955 in 2021. For December, Ford's sales of 179,279 vehicles were up 3.2% year-over-year.
Meanwhile, Ford's market share inched up 0.7 percentage points last year, buoyed by its growing electric-vehicle sales. Ford sold 61,575 EVs in the U.S. last year, up 126% for the year. The automaker is in second place in EV sales behind market leader Tesla Inc. and aims to boost annual EV production capacity to 600,000 units globally by the end of this year.
"Delivering on our strategy, share expansion came from broad-based growth from our SUV lineup and our all-new EVs growing at twice the rate of the overall EV segment," Andrew Frick, vice president of sales, distribution and trucks for Ford Blue, said in a statement. "With a strong retail order bank, Ford is well positioned heading into 2023."
Ford has three EVs on the market: the F-150 Lightning pickup, which closed the year as the best-selling electric truck in the U.S. with 15,617 sales since it launched in May; the E-Transit van, which had 73% share of the electric van segment to end the year, with 6,500 sales; and the Mustang Mach-E crossover SUV, which saw sales increase 45.4% year-over-year on sales of 39,458 units.
Industrywide, sales were down to their lowest level in a decade amid nagging supply constraints and signs that demand is beginning to soften as rising interest rates make new vehicles less affordable for consumers already dealing with high inflation.
Cox Automotive reported Wednesday that industry sales were slated to fall 8% year-over-year, to just under 14 million units. In a blog post, the industry data provider said that 2022 "will be recorded as a year that began with inventory challenges and ended with demand issues. In a down market, Ford and General Motors, the big players in Detroit, delivered relatively strong numbers, as their inventory levels improved, and they gained back share lost in 2021."
Analysts expect sales to rise modestly this year, with auto information website Edmunds.com, Inc. forecasting sales of 14.8 million units — higher than 2022, but still well below the roughly 17 million sales that had been the industry norm in the years leading up to the coronavirus pandemic.
"As the market closes out 2022 and we look to the year ahead, there is little reason to believe retail vehicle sales will increase in any meaningful way," Charlie Chesbrough, Cox Automotive's senior economist, said in a statement. "With high auto loan rates in place and inflationary pressures on American consumers, vehicle affordability will continue to put downward pressure on the U.S. auto market."
Bucking the trend, General Motors Co. reported that 2022 sales were up 2.5% to 2.3 million units as the Detroit automaker reclaimed its title as the No. 1 U.S. auto seller. Stellantis NV saw sales fall 13% from 2021, to 1.5 million units. Toyota's sales of 2.1 million vehicles were down 10%. Kia Corp., Hyundai Motor Co., Honda Motor Co., Nissan Motor Co. Ltd. and Subaru of America Inc. all reported sales declines for the year.
Edmunds reported new data this week reflecting how expensive it has become for consumers to purchase a vehicle: the average annual percentage rate on new financed vehicle rose to 6.5% in the fourth quarter and some 15.7% of consumers who bought a new car in that period committed to a monthly payment of $1,000 or more — the highest rate ever.
"Although we have seen an increase in rates, we are still experiencing a strong amount of pent-up demand right now as evidenced in a strong December industry, and Ford's sales being up 3% year-over-year (last month)," Ford spokesman Said Deep said via email, noting the record retail orders Ford has to kick off the year. "We are monitoring rates as we always do to be competitive in the industry."
Meanwhile, the F-Series pickup truck lineup, Ford's cash cow, recorded sales of 653,957 trucks last year — down nearly 10% from 2021 but enough to retain its decades-long streak as America's best-selling truck and overall vehicle. The automaker reported that F-Series had its best monthly sales performance of the year in December with 75,076 trucks sold.
Ford noted that improved inventory flow led to stronger sales in December, particularly with F-Series. The automaker ended the year with 398,000 units in inventory, or a 60-day supply.
GM's Chevy Silverado reported 523,249 sales, while Ram trucks had 468,344 sales.
To close the year, Ford had more than 245,000 orders for the new 2023 Super Duty, which is part of the F-Series franchise. Overall, Ford reported having a record 329,000 retail orders for model-year 2023 vehicles, up nearly 70% over 2022 model-year vehicles as the automaker increasingly moves to a model in which customers order their vehicles in advance.
For the popular Bronco that launched in 2021, Ford reported sales of 10,412 units in December and said the SUV's share of its segment climbed to its highest level since launch. The company sold 117,057 Broncos last year. The Bronco Sport, the smaller sibling of the Bronco, notched just under 100,000 sales for the year, down 8% year-over-year.
Explorer, one of the most popular Ford brand SUVs, saw sales slip 5.5% for the year and 7.8% in December. Expedition sales were up nearly 11% in December but down 24% for the year.
In the truck segment, Ranger sales were down nearly 40% in 2022, while sales of the popular Maverick, launched in late 2021, totaled 74,370 in its first full sales year.
The Blue Oval maintained its streak, now at 44 years, of having the best-selling commercial van lineup in the U.S. The results were led by sales of the popular Transit van.
Lincoln, Ford's luxury brand, reported sales that were down 4% for the year but up 17.3% in December.
Garrett Nelson, an analyst at CFRA Research, on Thursday maintained his "buy" rating on Ford shares and his 12-month price target of $16 per share. The automaker's stock closed up 2% Thursday to $12.25.
Nelson noted that Ford's 2.2% sales decline outperformed the industry's 8.8% decline.
"We remain favorably inclined toward Ford given its strong balance sheet, generous dividend yield (5.0%), and it coming off a year in which the shares declined by 42%," he wrote, "underperforming the S&P 500's 19% drop in 2022, but well ahead of the performance of EV pure plays, such as Tesla (-65%), Rivian (-82%), and Lucid (-82%)."
Ford Hits Back at Tesla
The legacy automaker is determined not to let Tesla grow its already huge market share in EVs.

Jan 4, 2022
The legacy carmaker, which is on a major offensive in the electric vehicle market, is determined to compete head-on with the sector leader in terms of profitability, market value, production and sales.
The brand with the blue oval intends to battle Tesla in all markets, even those where the group of charismatic and whimsical Elon Musk has a big advantage, such as China.
China is the largest automobile market in the world and also the most important when it comes to electric vehicles. The tax credits and aid given to consumers and manufacturers to facilitate the adoption of low-emission vehicles also makes it an ideal battleground for any vehicle manufacturer wishing to establish itself in this very lucrative segment of the automotive industry.
Ford and Tesla compete there in particular on the niche of electric SUVs. Ford's weapon is the Ford Mustang Mach-E, while Tesla has its best-selling Model Y.
The group led by Jim Farley has just made a surprising decision. This amounts to lowering the prices of the different versions of the Mustang Mach-E in the country.
The manufacturer offers four versions of this EV.
The initial price of this model is RMB 275,900 ($37,911) for the RWD Standard Range, while it rises to RMB 389,900 ($53,576) for the GT First Edition model.
Ford has announced on social network WeChat that the price of the four versions of the Mustang Mach-E produced in China since October 2021 has now dropped. The reduction varies between 5% and 9%, which allows the two cheapest versions the benefit of the subsidy of RMB 11,088 ($1,523.62) granted to battery electric vehicles (Bev) in the country.
The Standard Range RWD now costs RMB 249,900 ($34,339), down 9.4%.
The RWD Long Range sees its initial price decrease by 9% to RMB 288,900 ($39,698).
The cost of the RWD Premium decreases by 5.4% to RMB 349,900 ($48,080).
And finally the GT sees its price decrease by 5.1% to RMB 369,900 ($50,828).
Ford's price cut comes just months after a price hike between RMB 7,000 and RMB 22,500 last May of the Mustang Mach-E in China.
The Dearborn, Mich.-based company does not explain what led to the new pivot. In the announcement on WeChat, the automotive group said it has the two cheapest versions in stock.
This information suggests that there is an imbalance between supply and demand.
Ford did not respond to a request for comment.
Stay Competitive
Importantly, Ford's move comes just days after a similar move by Tesla that lowered prices in China to between 5% and 9%. Tesla markets three versions of the Model Y in China. The base model, the Model Y RWD has been selling for the base price of RMB 288,900 ($39,698) since Oct. 24.
Last week, EV maker Aito which is backed by Huawei, also cut prices for its vehicles. Ford is therefore aligning itself with its competitors to remain as competitive.
Ford and Tesla's moves bring their vehicle price ranges back to levels closer to those of early March, with the two groups and other automakers raising prices several times over the past year to adjust to the increase in costs, in particular lithium, which has almost tripled.
But Musk and auto industry experts recently said that prices for raw materials have started to fall. Steel and aluminum prices notably fell.
The decision in China is the opposite of the situation in the United States where carmakers have still not made a gesture towards consumers after several price hikes aimed to pass on to consumers an unexpected increase in their costs.
At the beginning of October, Ford decided to increase the prices of the F-150 Lightning, the electric version of the iconic pickup/truck F-150.
Auto sales for 2022 expected
to be worse than 2020
Kalea Hall
The Detroit News
Jan 3, 2022
After a year plagued by low inventory on dealer lots, 2022 is expected to end with automakers selling just under 14 million new vehicles for the lowest sales in more than a decade, according to Kelley Blue Book estimates released this week.
Automakers will report their full-year, fourth-quarter and monthly sales next week. Full-year sales should finish near 13.9 million, which is the lowest level the industry's seen since 2011's 12.7 million sales when the U.S. economy was still recovering from the Great Recession. Sales in pandemic year 2020 were 14.6 million.
The decline is the result of supply chain issues and now lowering demand as a result of higher prices and interest rates. Now that supply is starting to rebound slowly for some automakers, demand has started to soften in a higher interest-rate environment.
"This December, there were fewer giant red bows than dealers would have liked," said Charles Chesbrough, senior economist at Cox Automotive Inc., a vehicle information company that owns Kelley Blue Book, in a statement. "Given the large improvement in supply levels, it seems likely that rising interest rates are now constraining demand in the retail auto market. With record-high prices and elevated loan rates, the pool of potential new-vehicle buyers is shrinking."
The Federal Reserve has been raising interest rates throughout the year to tamp down inflation. The Fed most recently raised the base interest rate a half a percentage point to a target between 4.25% and 4.5%, marking the highest level in 15 years, CNBC reported.
The increases have made auto loan costs the highest they've been in more than 20 years, which has pushed some shoppers out of the market, according to Cox. In fact, since October, the sales pace has declined significantly by nearly 2 million units.
Heading into 2023, Cox analysts and others are expecting the economy to see weak growth given the high interest rates. New-vehicle sales should "increase modestly," according to Cox, with growth in fleet sales expected.
'Schemes for profiting': Privatizers
lick their chops as medicare totters
Beloved as it is, medicare has always been endangered, threatened by those who prefer that the vast health-care field be open for private profit.
Toronto Star
By Linda McQuaig
Jan 2, 2022
Ontario Premier Doug Ford is hoping you'll see his health-care fight with Ottawa as just more federal-provincial mud wrestling, rather than as a battle for the country's heart and soul.
That may sound lofty, but if anything could be said to represent this country's heart and soul, it's our public health-care system.
In 2004, when the CBC ran a six-week TV series to determine who could be crowned "the Greatest Canadian" in history, more than 1.2 million votes were cast. In the end, Canadians passed over prime ministers, wartime generals and inspirational figures like Terry Fox, to select Tommy Douglas, the father of medicare.
Canadians appear to have a special fondness for a system that, quite simply, enshrines access to health care as based on need, not money.
In an age dominated by billionaires and their extravagance (and idiocy), this unadorned, egalitarian principle of medicare shines like the brightest star in a dark and deranged firmament.
But, beloved as it is, medicare has always been endangered, threatened by those who prefer that the vast health-care field be open for private profit.
Back in 1960 when Douglas, then premier of Saskatchewan, introduced the first public medical insurance system in North America, local doctors staged a bitter, three-week strike. They had backing from business, the Canadian Medical Association, and strong financial support from the American Medical Association, which was determined to prevent public medicine from establishing a beachhead in North America.
Remarkably, Douglas prevailed and, in 1966, Parliament voted for a Canada-wide medical insurance system by a stunning margin of 177-2.
But the privatizing forces have never given up. Over the years, they've launched pricey court challenges to medicare and enlisted support from politicians — both Conservative and Liberal — who've helped by underfunding the public system.
Now, with hospitals overwhelmed by the pandemic and years of underfunding, Ford and other premiers see a splendid opportunity to shift the blame for today's serious health-care crisis to Ottawa, and advance their privatization agendas in the process.
The premiers argue, correctly, that the federal contribution to health care has dropped significantly over the years. The Trudeau government accepts that Ottawa must increase its contribution. The real battle is over whether there will be strings attached. The premiers don't like strings.
But without strings, the floodgates will open to privatization. This is particularly true in Ontario and Alberta, where staunchly pro-business premiers appear to have learned nothing from the disastrous privatization results in areas like long-term care, which is now dominated by corporate nursing home chains. Care is often so inadequate that, at the height of the pandemic, the Canadian military was brought in to manage some of the worst private facilities.
Privatizers basically subscribe to a theory sometimes called "the tragedy of the commons" — the notion that humans are, by nature, purely self-interested, so society should be organized around private property and the marketplace, with everyone looking out for themselves.
But the anthropologist Karl Polanyi (as well as the ancient philosopher Aristotle) came to a different conclusion: while it's true that humans are self-interested, we are social animals first and foremost, reliant on society for our survival, sustenance and well-being. Yes, we fight — but mostly we co-operate.
At our best, we devise collective solutions which benefit us all — like public health care and education — to ensure we all have a chance to live healthy, educated lives and that each of us has a shot at developing to our fullest potential.
Rather than tragedy, our public health-care system represents the triumph of the commons.
This isn't just wishful thinking. Most advanced nations, Canada included, have developed successful public health-care systems. Imagine how much more successful these systems would be if they weren't constantly undermined and sabotaged by privatizers and their political allies.
We must never let the privatizers rob us of what we can achieve collectively. We must never allow their limited view of human nature — and their schemes for profiting from it — confine us to the grim, every-woman-for-herself world of the private marketplace.
Lawrence Paul Gay
JUNE 22, 1955
–

DECEMBER 24, 2022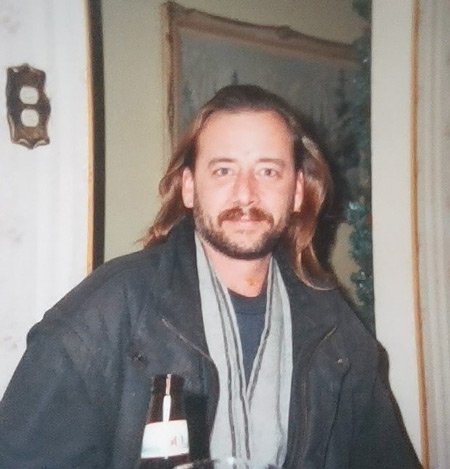 Larry Gay Passes away
December 24, 2022
On behalf of of all the active and retired members of Ford Unifor
Local 584 I'd like to extend our sincerest condolences
to Tina and the entire Gay family.
Larry worked many years at Ford Bramalea before transferring to
Edmonton. Larry's smile and humour was a gift he had and those
are the good memories that we still remember and cherish.
Larry's sudden passing came as a big shock to everyone.
He will be sadly missed by all who knew him.