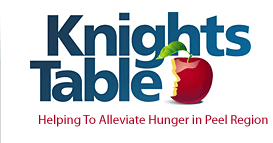 Knights Table says Thanks
to Local 584 Retirees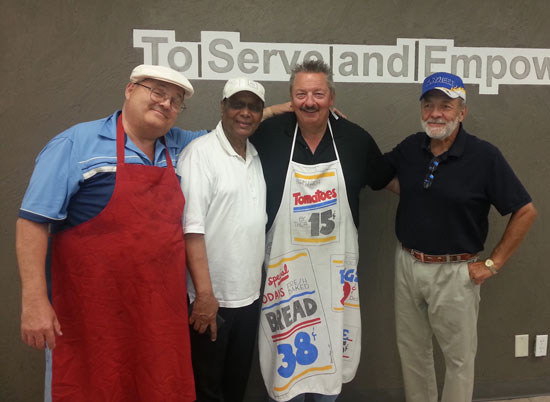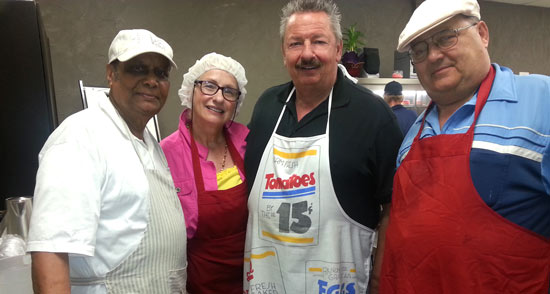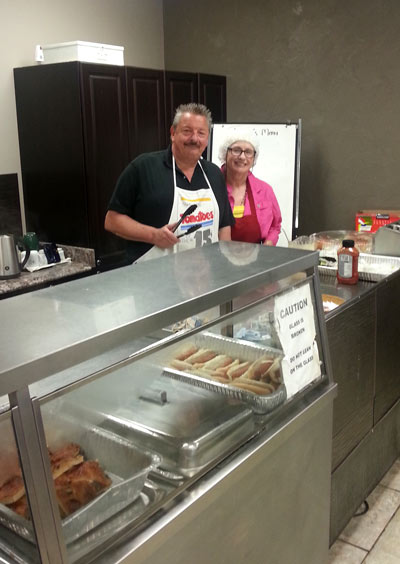 Helping out in our community was fun on June 13, 2014.
We served lunch to around 150 clients some of whom
were residents of the Brampton Ardglen fire.
Thanks to our volunteers, Frank Marek, Doug Berry,
Pauline and Chris Wilski. Also thank you to
Unifor Local 584's financial contributions.

Our next Knights Table function will be our annual
Thanksgiving Food Drive on Friday October 10, 2014.

Hope you can all help out at that
time with a simple donation of food items.