PLEASE SUPPORT OUR SPONSOR!
Congratulations to our
Newest Retirees
Dwayne Decoste &
Yvonne Rodney
July 1, 2019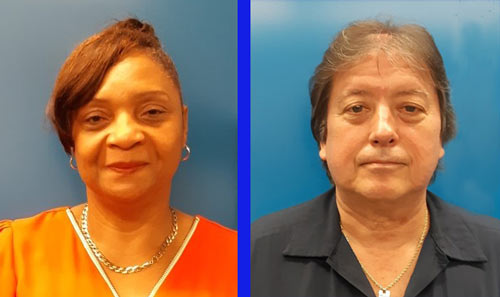 Yvonne Rodney - 31.0 Yrs Dwayne Decoste - 30.9 Yrs
Dwayne Decoste at Jakes
Retired July 1, 2019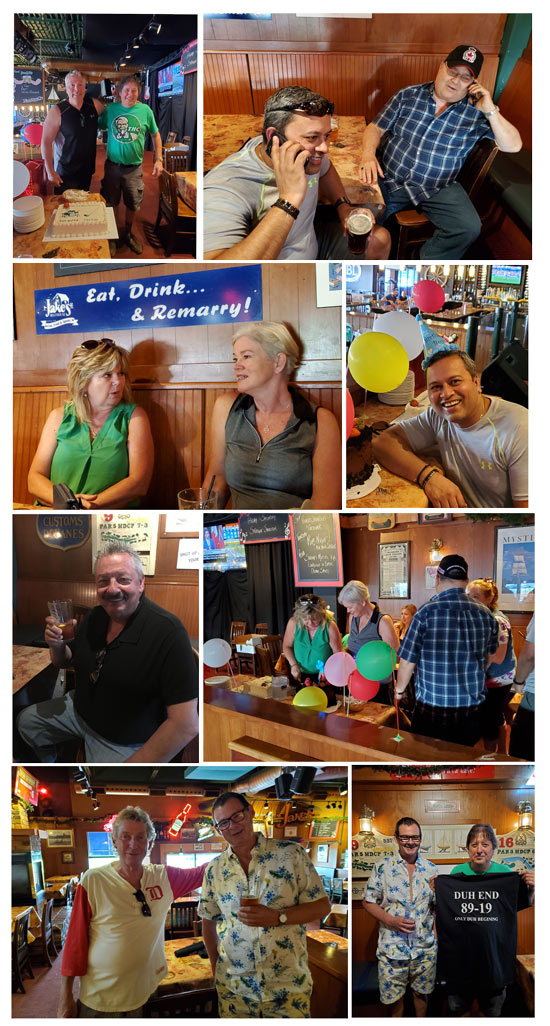 Next Retiree Meeting*
Wednesday
September 11, 2019 *
Canadian Legion
80 Mary Street
Brampton
1 PM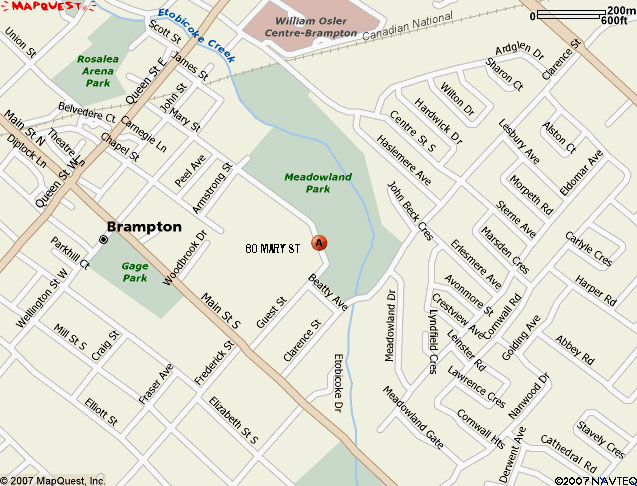 Meetings are the first Wednesday of the month at 1pm.
*September Meeting will be held 2nd Wednesday as
The Retired Workers Conference in Port Elgin is
being held the week of September 1 to 6, 2019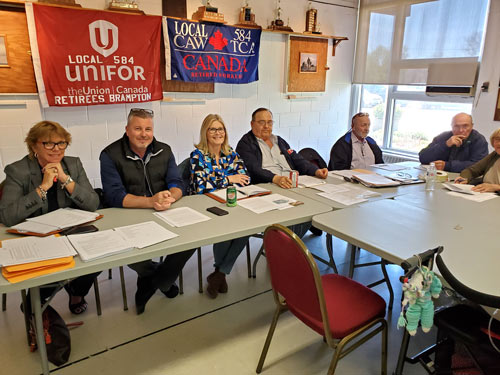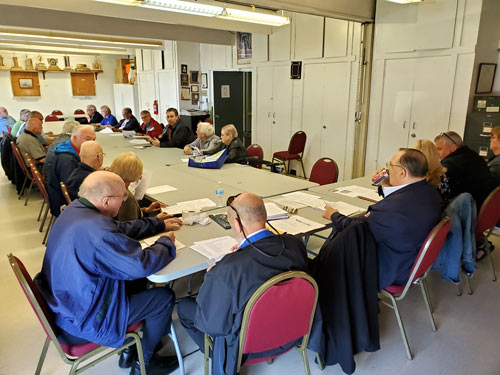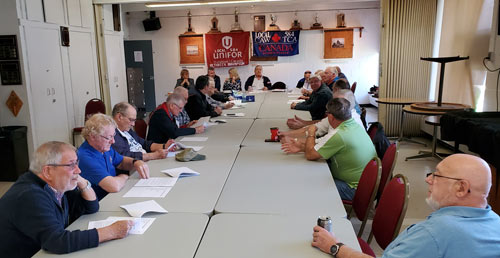 Retiree Meeting May 8, 2019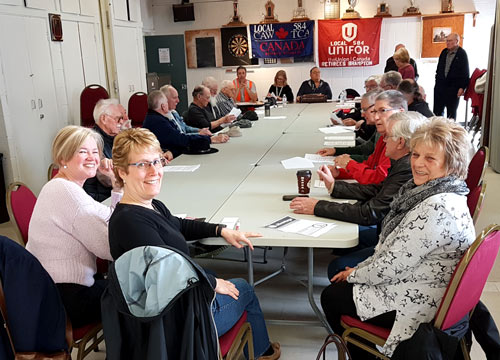 Retiree Meeting April 3, 2019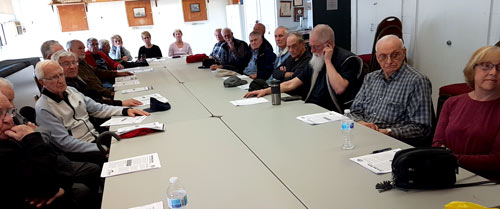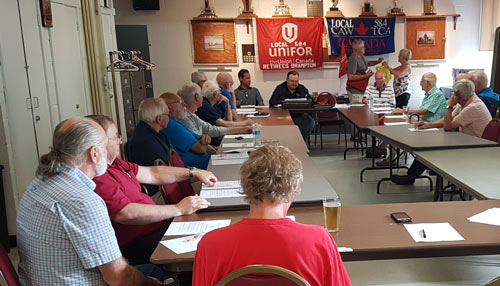 Congratulations to
Local 584 2019 Retirees

July 1, 2019
Dwayne Decoste
30.9 Years

Yvonne Rodney
31.0 Years
___________
June 1, 2019

Barb Morrison
30.6 Years
___________
April 1, 2019
Jeanette Veeneman
30.2 Years
_________
March 1, 2019
Anna Black
30.7 years

Ray Stoodley
30.4 years
Mark Bignell
30.4 years
Robert Opolnieks
19.8 years
_________
Feb 1, 2019
Shelley Sneider
30.3 Years

Pam Lyon
30.6 Years

Bernie Grenier
22.3 Years

Ellen Ward
18.7 Years

Mike Robertson
17.6 Years
________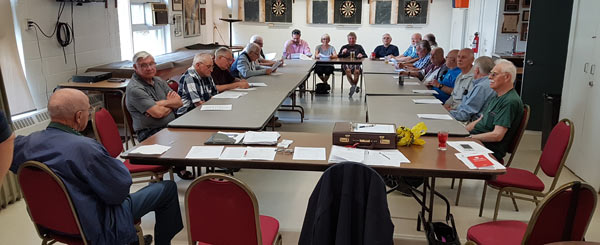 July 19, 2019

Unifor calls for compensation for bus drivers assaulted on the job. New members at Halifax's Discovery Centre secure progressive first collective agreement while Ontario Metro workers gain new full-time jobs at the bargaining table. Plus, the Unifor Social Justice Fund provides the opportunity for girls in India to obtain an education.
| | |
| --- | --- |
| Members take to the streets at the St. John's Pride Parade. | Unifor has made the consequences of climate change a priority with a focus on workers and their communities. Members are invited to attend an informative national conference 'Just Transition – Ensuring a Future that Works for All'. |
Young workers at Halifax Discovery Centre craft their first agreement with a focus on workplace diversity and inclusivity.




July 20, 2019
Announcements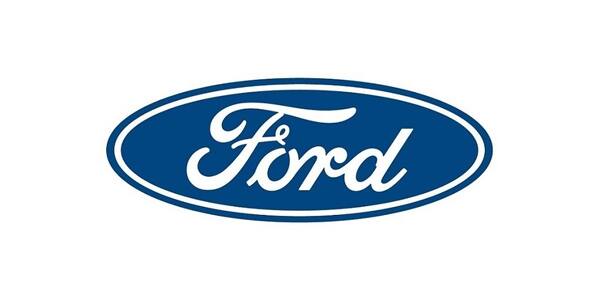 Ford Response to Detroit Free Press Articles on DPS6 Transmission
At Ford, we have no higher priority than earning and keeping the trust of our customers and assuring they are safe. That is why we are deeply concerned consumers may be confused or fearful as a result of…


Ford News
Ford Introduces Pickup Truck Emoji
With billions of emoji sent daily and nearly every mode of transportation including cars, scooters, boats, spaceships and ski lifts among the 3,000 approved icons available to emoji users, truck fans noticed a…



UAW And Ford Begin Negotiations for 2019 Contract
UAW and Ford executives shook hands this week at Ford World Headquarters to begin negotiations for the 2019 contract. During the course of the 2015 contract, Ford exceeded…


Ford Aerospace Retiree Recounts Involvement in Creating Mission Control
Louis Bruno worked for Philco-Ford (later Ford Aerospace) for 30 years before retiring as executive director…



Throwback: Ford Offers F-Series 'Bonus' After World War II
The luxury features that continue to make Ford's F-Series America's best-selling vehicle today have long been part of their appeal to customers. …


Global Notes
Ford China Begins Taking Pre-Orders for Its First Full Battery Electric SUV
Ford Motor Company announced it will begin taking pre-orders for its new China-exclusive, fully electric SUV Territory EV. This also is…

Forgotten Stretch of Road Could Be Europe's Greatest
Heading across mountains in the north of Portugal and cutting into the Parque Natural do Alvão, the winding N304 may just be Europe's greatest…





Ford's Commercial Vehicle Sales Hit Second Quarter Record
Ford further secured its position as Europe's No. 1 commercial vehicle brand, selling 99,900 commercial vehicles in its 20 main European markets from April to…


Retiree Connect
Send a pic of you with your Ford (.jpg format, please), with a caption including brief information about your career at Ford and your vehicle, to blueoval@ford.com. Or post your photo on Twitter or Instagram and tag @AtFordOnline using #FordRetiree #MeandMyFord. Let's see those Fords!
Weekly Spotlight
Lorain Assembly Plant retiree Kenneth Stewart stands with his 1932 Ford three-window coupe.
Outside Voices
Ford Reveals Role in Apollo 11 Moon Mission
(WJBK-TV) As we celebrate 50 years since Apollo 11 landed on the moon, Ford Motor Company is revealing how it played a role in the event. …
Read more »

Ford, VW Tie-Up Creates Formidable Alliance
(The Detroit News) A partnership between Ford Motor Company, Volkswagen AG and self-driving software company Argo AI creates a formidable new alliance as the auto industry heads into an uncertain and expensive future. …
Read more »

Rescued Ford Concepts Show What Might Have Been for Mercury, Lincoln
(Detroit Free Press) Rescued by a collector, three nearly forgotten concept cars provide a window into Ford Motor Company's hopes for its three core brands at the dawn of the 21st Century. …
Read more »

How the 1949 Ford F-1 Compares to a Modern 2019 Ford F-150
(MotorTrend) In the late 1940s Detroit had just finished winning a war. America was in an ebullient, optimistic mood. The economy was booming, suburbs were sprouting like spring weeds, and everybody was…
Read more »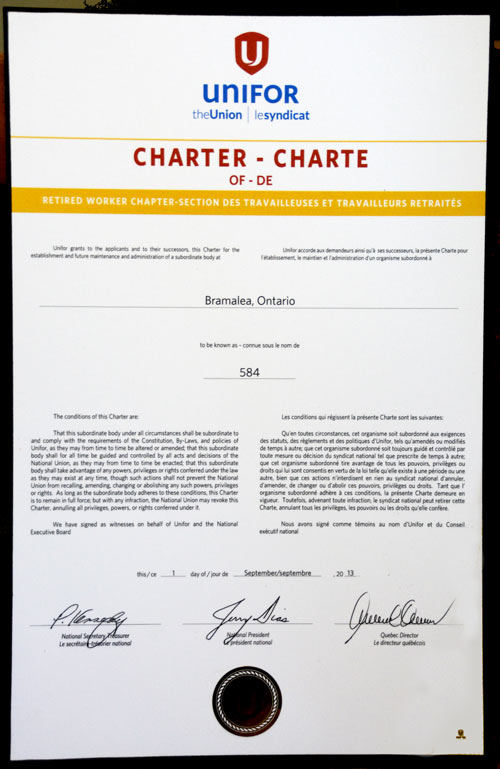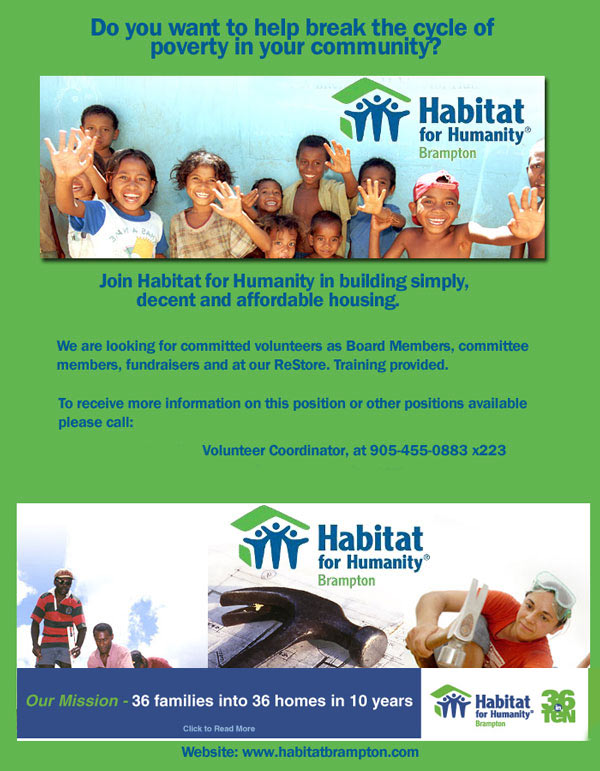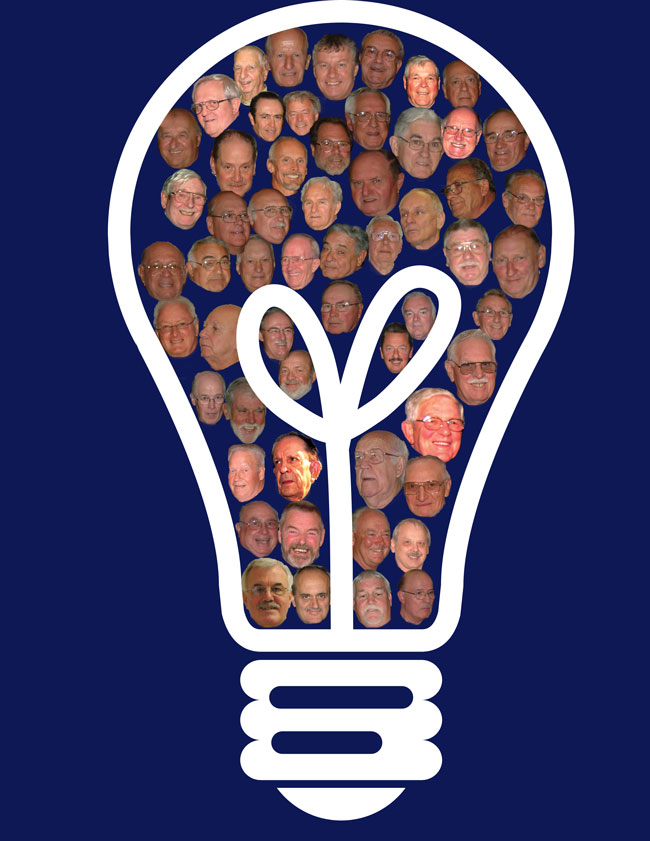 This Web Site is Dedicated to the past members who helped to forge a better way of life for all of us.