Last Updated
April 25, 2019

PLEASE SUPPORT OUR SPONSOR!
Next Retiree Meeting*
Wednesday May 8, 2019
Canadian Legion
80 Mary Street
Brampton
1 PM
Special Guest Speaker
Barb Dolan
Unifor Retired
Workers Director
Also
Gary Rumbodlt - Plant Chair
& Sandy Knight - President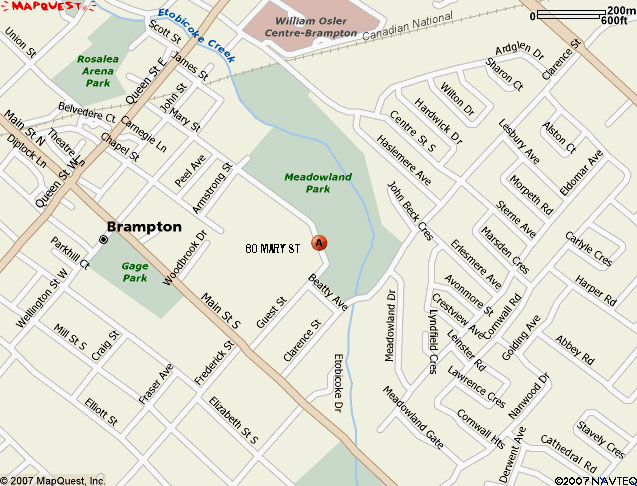 Meetings are the first Wednesday of the month at 1pm.
*May Meeting will be held 2nd Wednesday in May!
Wednesday May 8, 2019 at 1 pm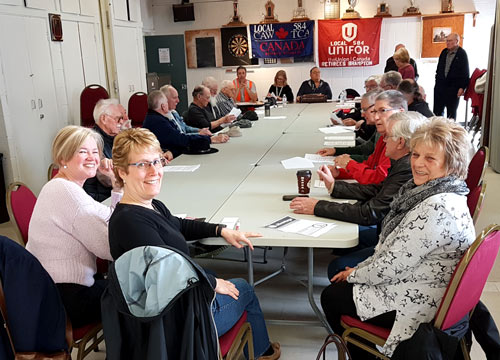 Retiree Meeting April 3, 2019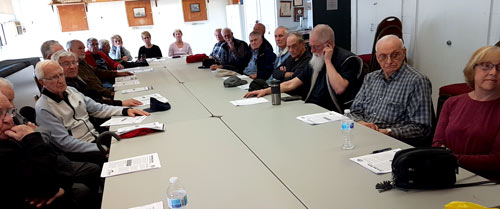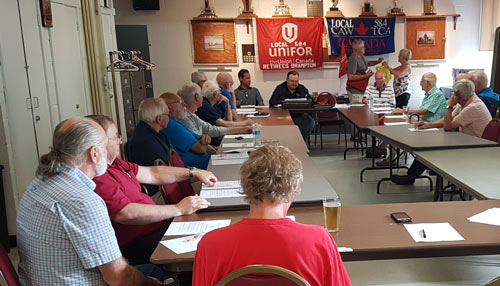 Congratulations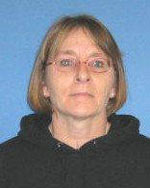 Jeanette Veeneman
Retired April 1, 2019
30.2 Years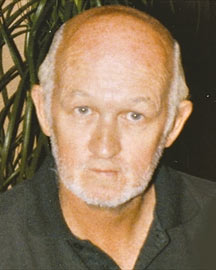 We regret to inform you that
Retiree Ron Heffell has passed
away on March 20, 2019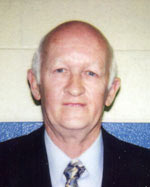 Ron retired on July 1, 2004 with 30.2 years.
Ronald Leigh HEFFELL
HEFFELL, Ronald Leigh Passed away peacefully surrounded by family on March 20, 2019 in Brampton after a short battle with cancer. Ron was in his 74th year. Predeceased by his parents Freda (Harper) and Harold Heffell, sisters Joan Ann (Heffell) Olscamp, and Mary Lou Heffell. Cherished and loving brother to Pat (Kevin) McCarville and brother-in-law to David (Mary) Olscamp. Loving uncle to Sherri (Mike), Lisa (Mike), Robert, and Jill (Bernie). Ron will be remembered by his great-niece and nephews Sophie, Sam, Nate, William, Ben, and Theo. Ron will be greatly missed by his aunt Norma and many cousins and friends from P.E.I., ON, QUE, and AB. Funeral Arrangements have been entrusted to Merritt Funeral Home , Smithville. If desired, memorial donations to a charity of your choice can be made through Merritt Funeral Home (905) 957-7031 or merritt-fh.com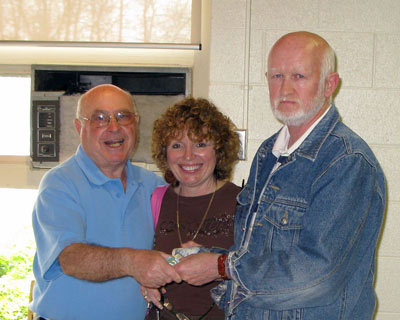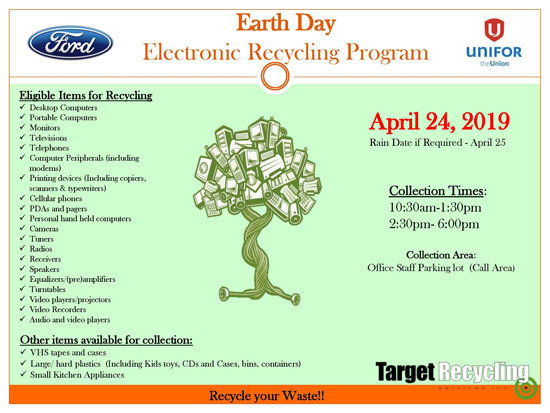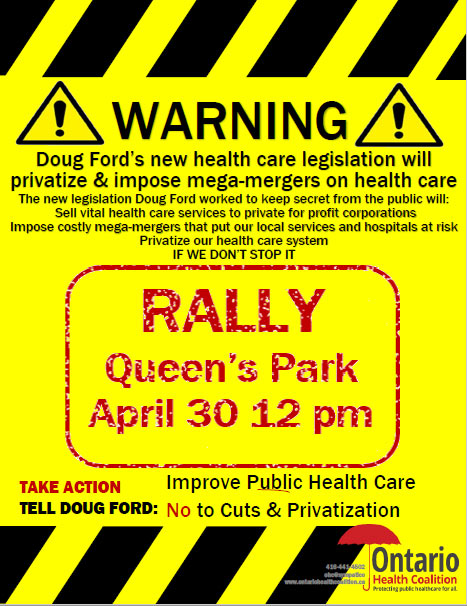 There is a bus being organized from Local 1285 in Brampton.
Please contact Val or Maria at 905-451-8310 to reserve your spot.
Congratulations to
Our Newest Retirees
March 1, 2019
Anna Black
30.7 years service
Ray Stoodley
30.4 years service
Mark Bignell
30.4 years service
Robert Opolnieks
19.8 years service


Congratulations to our newest Retirees Effective Feb 1, 2019
Shelley Sneider
Pam Lyon
Bernie Grenier
Ellen Ward
Mike Robertson

Pam Lyon Retirement
Get Together January 30, 2019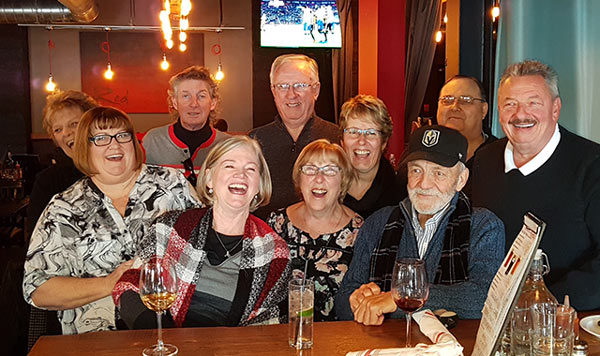 April 18, 2019

Unifor vows to defend worker's rights in Alberta in the wake of the UCP's election win. Plus, 200 members in Nova Scotia are shaken by their employer's sudden plan to move operations to the U.S. And, retail conference delegates set priorities as they prepare to head into bargaining.
Unifor pledges to unite Alberta workers in the fight against Jason Kenney's threats to private and public sector jobs.


| | |
| --- | --- |
| Members attend retail conference to discuss challenges as locals prepare for supermarket contract negotiations. | |


April 13, 2019
Announcements
Have Mustang pride? Heck, do you have a Mustang you want to show off? Mustang owners, it's nearly that time … our second annual Mustang Day Cars & Coffee celebration at Ford World Headquarters will be happening from 10 a.m. to 2 p.m. on Wednesday, April 17, in honor of our icon's 55th anniversary.

If you are interested in displaying your Mustang, please click here to send us an email. (Note: This does not guarantee you a parking spot at the event. Mustang parking will be available on a first-come, first-served basis.)

Don't have a Mustang to show off? No problem, come on by any way to check out the cars and more.

First-ever Mustang Donut Wall

While we cannot do donuts in the World Headquarters parking lot, we can debut our first-ever Mustang Donut Wall. Just like it sounds, hundreds of donuts will fill this wall and outline the legendary Mustang logo. Don't be late, as we expect the yummy goodness to disappear quickly.

GoCheez Food Truck

For those who plan to stop by and need to satisfy that mid-day hunger, GoCheez is returning for a second Mustang Day Cars & Coffee with plenty of lunch options for purchase.

All the fun is taking place in the South Visitor Parking lot at Ford World Headquarters, located at 1 American Road, Dearborn, MI, 48126. Please note bathrooms will be available for use inside the building lobby.

This annual Mustang Day Cars & Coffee event will be held rain or shine and Mustang parking will be available on a first-come, first-served basis. Spaces are limited, so come early to get your spot! Hope to see you at the celebration!

Sincerely,

Ford Retiree Communications
Ford News
Ford Employees Celebrate #NationalSiblingDay
Unconditional love. Unwavering support. Occasional noogies. In celebration of National Siblings Day on April 10, @FordOnline featured siblings who work at Ford or are the ultimate…



#RoadTripRewind: Ford Galaxy 500 'Land Yacht' Goes On European Adventure
Bob Ognjanovski remembers it like yesterday; His dad brought their family to the United States on March 4, 1969 (they just celebrated their…


Throwback: Bonnie and Clyde Praise Ford V-8s
Many drivers enjoy having power underneath the hood of their vehicle, but few of them have depended on it as much as wanted criminal Clyde Barrow. Yes, the "Clyde" of "Bonnie and Clyde" infamy praised Ford…



Conscious: The Power of Awareness
Hear Bob Rosen, founder of Healthy Companies International, share the importance of being conscious and the powerful practices to get there. As Bob says, "why not be the one with your head lights on while others are driving in the darkness?" …


Global Notes
Ford Using Big Data to Find Best Locations for EV Charging Points
For many people and businesses, when it comes to switching to a fully electric vehicle, there is a concern that charging stations will…


New Ford Ranger Raises the Bar Further in LCV Segment
Ford is raising the bar further in the ultra-competitive light commercial vehicle (LCV) segment with the launch…




Transit Smart Energy Concept Helping Ford Go Further in Future EVs
The new Ford Transit Smart Energy Concept is a one-of-a-kind 10-seater minibus that is helping the company explore…


Retiree Connect
Send a pic of you with your Ford (.jpg format, please), with a caption including brief information about your career at Ford and your vehicle, to blueoval@ford.com. Or post your photo on Twitter or Instagram and tag @AtFordOnline using #FordRetiree #MeandMyFord. Let's see those Fords!
Outside Voices
Ford Will Be Ready if Recession is Coming, CEO Jim Hackett Says
(Detroit Free Press) Recession? Bring it. "You have to get the business designed to be fit," Ford President and CEO Jim Hackett told a crowd of 400 at a Detroit Economic Club lunch at Ford Field on Tuesday. "Part of this mindset is…
Read more »

Ford F-Series Dominates; 2019 Ram 1500, Chevy Silverado Brawl for Second
(Detroit Free Press) While competitors are spending millions of dollars in an increasingly intense battle to claim the title as No. 2 best-selling pickup, the Ford F-Series is not only holding onto the top slot but expanding its lead. …
Read more »

Ford Stock has Outperformed GM, FCA and Tesla This Year
(The Detroit News) Ford Motor Company shares have outperformed General Motors, Fiat Chrysler Automobiles and Tesla since the first of the year. Some experts say that's a sign that the Dearborn automaker is showing Wall Street…
Read more »

Ford is a Mobility Company with an AI 'Core Competency,' CTO Says
(CIO Dive) Artificial intelligence is changing the way Ford Motor Company delivers the customer experience, morphing the organization into a "mobility company" with AI as a "core competency," said Ken Washington…
Read more »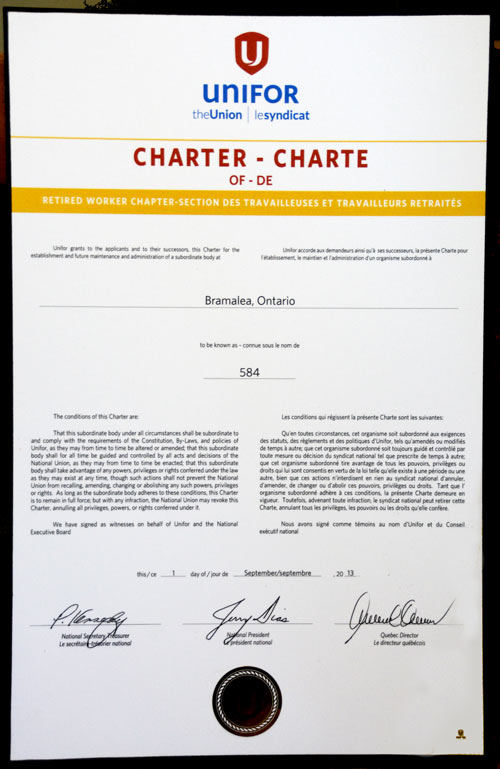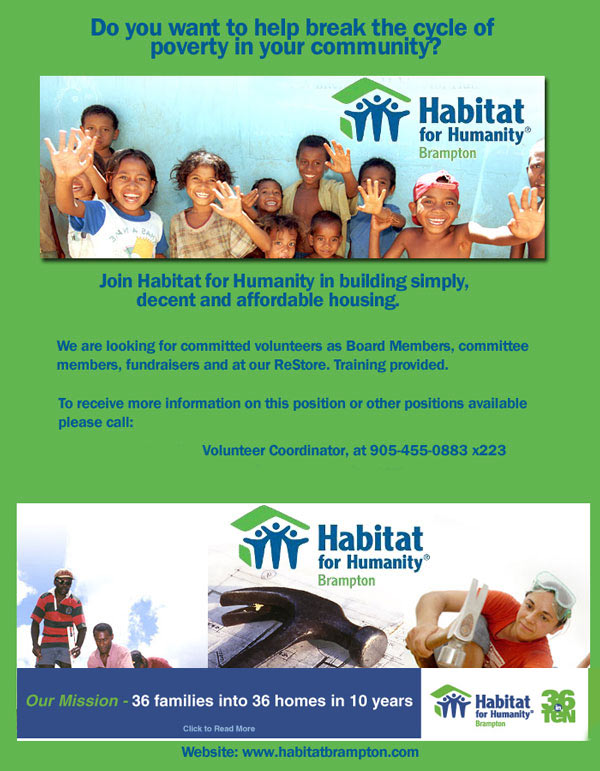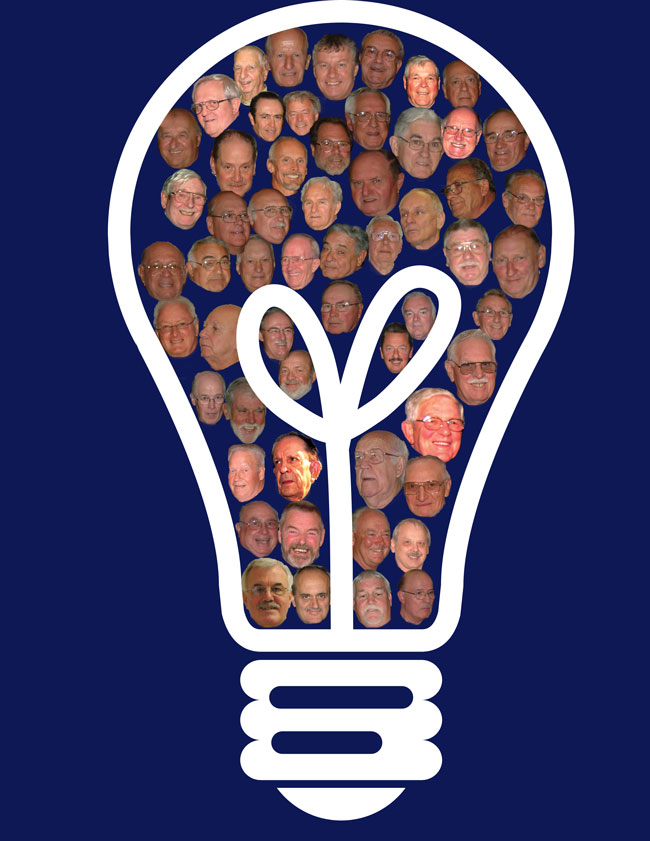 This Web Site is Dedicated to the past members who helped to forge a better way of life for all of us.