Last Updated
May 24, 2019

PLEASE SUPPORT OUR SPONSOR!
Retiree Joe Hendren
Passes Away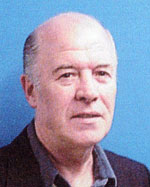 We Regret to inform you that Retiree Joe Hendren
passed away May 22, 2019.
Our sincerest condolences go out to the Hendren Family
Joe retired from Ford Bramalea on Oct 1, 2000 with 27 years service.
Funeral details will be posted on our website once known.


Retiree Spring Luncheon
Mandarin
Wednesday June 5, 2019
12 Noon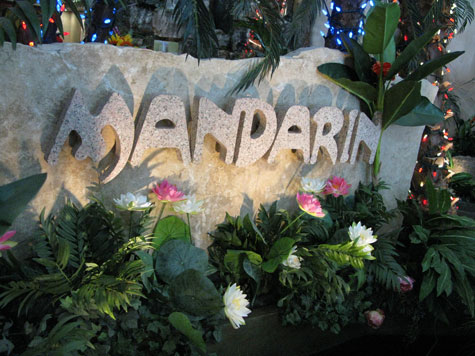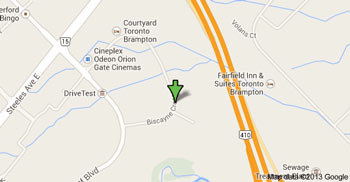 All retirees and their spouses are invited to join us at The Mandarin.
Please let us know if you would like to attend.
Click here to respond: EMAIL
Retiree David Faris Passes Away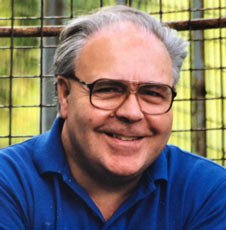 September 14th, 1935 – Sunday, May 12th, 2019
It is great sadness that we inform you
of the passing of David Faris.
Our deepest condolences go out to his wife Edie, children and family.
Retired
Oct 1, 1999
27.9 Years
Obituary for David Stuart Faris
Faris, David Stuart
Passed away peacefully on Sunday, May 12, 2019 at Headwaters Health Care Centre in Orangeville. David is survived by his wife Edie (Lowry) and his children; Gary (Ann), Paul, and Laura (Craig). He is also survived by his grandchildren: Erinn Halls (Derek), Kyla Faris (Jeremy), Abbey Faris, Mackenzie, Josh and Kaleigh Haughton, and will be a special guardian angel for his great-grandaughter, Amelia Ann Halls. He is also survived by his brother, Ivor Faris (Ena).

David was born in Belfast, N. Ireland on Sept 14, 1935. He immigrated to Canada in Feb, 1972 with Edie and their 3 children. He was employed by Ford Motor Co. in Brampton until he retired. Grandad will be remembered for his gentle nature, his sense of humor, love of the outdoors, Dixieland jazz, and traditional Irish music.

A gathering for friends and family to remember David will be held at the Lord Dufferin Centre on Sunday, May 19, 2019 from 3:00 - 5:00 p.m.. His remains will be taken home to Belfast.

In a tribute to Edie, currently residing at Dufferin Oaks, donations can be made to the Alzheimer Society of Dufferin County.

A tree will be planted in memory of David in the Dods & McNair Memorial Forest at the Island Lake Conservation Area, Orangeville. The annual dedication service will be held on Sunday, September 8, 2019 at 2:30 p.m. Condolences may be offered to the family at www.dodsandmcnair.com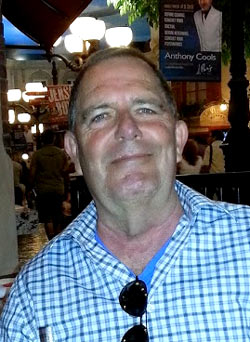 It is great sadness that we inform you
of the passing of Noel Monchamp,
Roz Monchamp's husband on May 9, 2019.
Our deepest and sincerest condolences go
out to Roz, Marc, Lisa and family.
Noel will be sadly missed by all.
MONCHAMP, Noël - Passed away peacefully on Thursday, May 9, 2019 at the Georgetown Hospital in his 76th year. Noël, beloved husband of Roz and loving father of Lisa (David Broadhurst) and Marc (Emily Beaton). Cherished grandfather of Christopher, Andrew, Matthew, Sean and Kendal. Dearest brother to Paul (Bev), Roger (Deb), Madeleine (Ron Griffis) and Annette (Jim Richards). Noël will be lovingly remembered by his sisters-in-law Mary Kay Camp, Trish (Roland Macor) and brother-in-law Paul (Cathy) Camp and by his many nieces and nephews. Dearly missed by best friends Jack and Margaret Oesch and family. Noël was a dedicated employee of the Ford Motor Company for over 40 years. Friends will be received at the Jones Funeral Home, 11582 Trafalgar Road, Georgetown, on Thursday, May 16, 2019 from 6:00-9:00 in the evening. A Funeral Service will be held in the chapel on Friday at 2:00 p.m. Reception to follow. To send expressions of sympathy, or to make a donation to the charity of your choice in Noël's honour, please visit www.jonesfuneralhome.co
Visitation at Funeral Home
6:00 pm - 9:00 pm Thursday, May 16, 2019
Jones Funeral Home
11582 Trafalgar Road
Georgetown , Ontario, Canada
L7G 4Y5
Funeral Service
2:00 pm Friday, May 17, 2019
Jones Funeral Home
11582 Trafalgar Road
Georgetown , Ontario, Canada
L7G 4Y5
Retiree Keith White's Wife
Passes Away May 11, 2019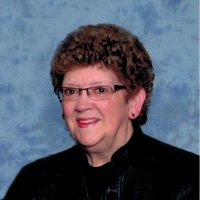 Our Condolences go to Keith and Family
Visitation
Annesley United Church
Wednesday, May 15, 2019
12:30 PM - 2:00 PM
82 Toronto St. South
Markdale, Ontario


Funeral Service
Annesley United Church
Wednesday, May 15, 2019
2:00 PM
82 Toronto St. South
Markdale, Ontario
Passed away peacefully, at Grey Bruce Health Services, Markdale on Saturday, May 11, 2019. Barbara Ann Sicily White (nee Whitton) of Markdale in her 76th year.
Beloved wife of 55 years to Keith "Tom" White. Dear sister of Jim Whitton (Eleanor) of Markdale, Marjorie Matthews of Hanover and Ken Whitton (Lynne) of Meaford. Cherished aunt of Carrie, Dan, Anthony, Jackie, Alison, Andrew, Ian, Scott, Steven, and Sarah. Special Gamma to Justin.
Predeceased by parents Ken and Ina Whitton, sister Patricia Richards and brother-in-law Jack White.
A graduate of Lakeshore Teachers' College, Barbara's distinguished career in teaching spanned 35 years beginning in the one-room school at Irish Lake in 1962 followed by 33 years with the Peel Board of Education. Barbara will be fondly remembered for her love of family and friends, and her adored pets Taffy, Brandy, Maggie and Molly. A lifelong member of the Markdale community, Barbara was an active volunteer who contributed her musical talent and passion for fun to many celebrations and events. Barbara volunteered with several community groups and she cherished her time as a longstanding member of the Annesley United Church Choir.

A funeral service will be held at Annesley United Church, 82 Toronto Street South, on Wednesday, May 15, 2019 at 2:00 p.m. Visitation will be held at the church prior to the service from 12:30 p.m. to 2:00 p.m. Interment in Markdale Cemetery.
In lieu of flowers, memorial donations to the Canadian Cancer Society would be greatly appreciated. Condolences for the family may be arranged through May Funeral Home, 63 Main St. East, Markdale, ON N0C 1H0 (519-986-3310) www.mayfh.ca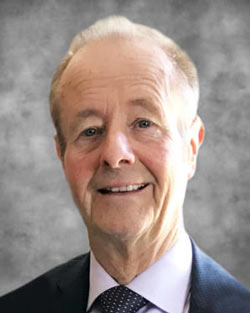 July 2, 1942 ~ April 30, 2019
Funeral Service
Saturday, May 4, 2019 at 11:00 a.m.
Catholic Cremation Services
6933 Tomken Rd, Mississauga, Ontario L5T 1N4
Interment
Assumption Catholic Cemetery
6933 Tomken Rd, Mississauga, Ontario L5T 1N4
In lieu of flowers donations may be made to
Odette Cancer Centre
Obituary
GAVIN, DONAL JOSEPH
Passed away peacefully, after a valiant fight with cancer, on Tuesday, April 30th, 2019 at the age of 76.
Donal was born in Dublin, Ireland, son of Joseph Gavin and Elizabeth Gavin (Butler) but was a self proclaimed Canadian, as he arrived in Toronto in 1967.
Predeceased by Nicole Gavin (Emond) from Sudbury, where Donal met her and his extended French family, Donal loved his Sudbury family dearly
Proud Father of Seana Gavin (Shane Davies) and Tara Gavin (John Gillmore) and cherished 'Grandad' to Liam and Brendan Gillmore and Nicole, Cassidy, and Keenan Davies.
Loving brother of Maura MacNamara, who lives in County Roscommon, Ireland
Donal will be missed by his larger extended family, friends, neighbours and tenants.
Donal will be remembered for his passion and accomplishment in Ballroom Dancing, his strength and stewardship related to his properties and tenants, and the utter Joy of watching his grandchildren in their activities around the Hockey Rink, figure skating, soccer and attending many Irish Dance Competitions.
Family and Friends will be received at Catholic Cemeteries & Funeral Services, 6933 Tomken Road, Mississauga, On (410/ Derry Road) Saturday, May 4th, 2019 at 11:00 a.m., a Catholic Service will then be followed by Interment at Assumption Cemetery of the same address
Tara, Seana and the family would like to thank all the Staff related to the care that their Dad received at the Sunnybrook Odette Cancer Centre, as well as special thanks to both Sylvia Chabikwa and Heather Gordon for the personal care they supplied for Donal while at Home in Hospice setting.
Next Retiree Meeting*
Wednesday
September 11, 2019 *
Canadian Legion
80 Mary Street
Brampton
1 PM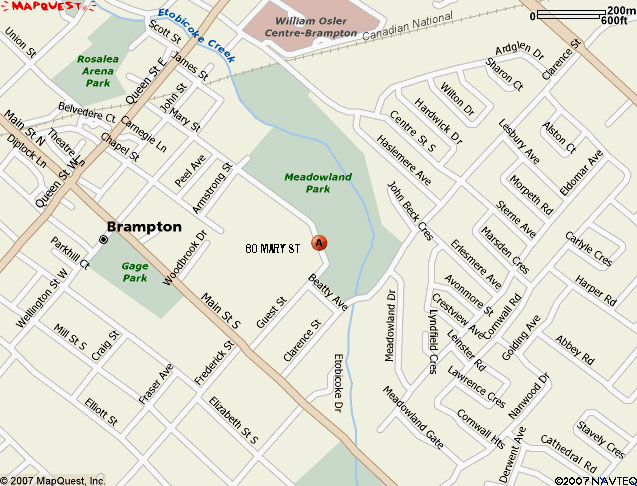 Meetings are the first Wednesday of the month at 1pm.
*September Meeting will be held 2nd Wednesday as
The Retired Workers Conference in Port Elgin is
being held the week of September 1 to 6, 2019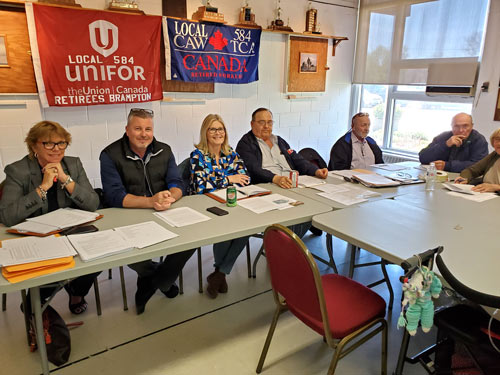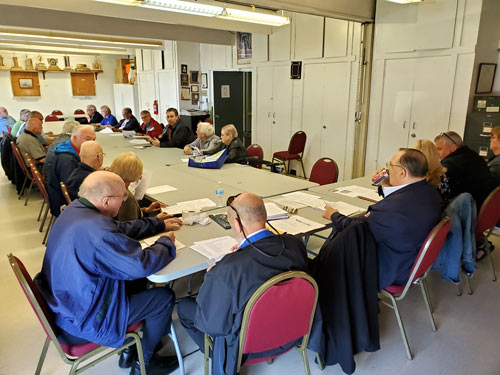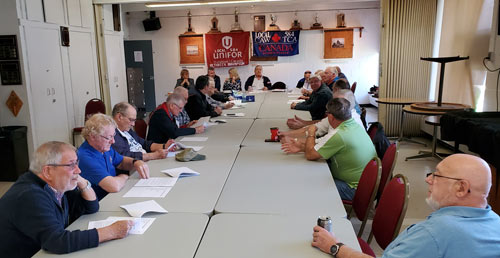 Retiree Meeting May 8, 2019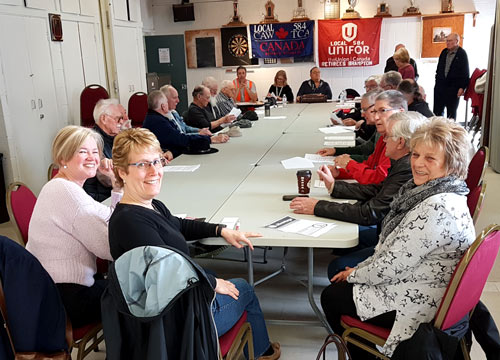 Retiree Meeting April 3, 2019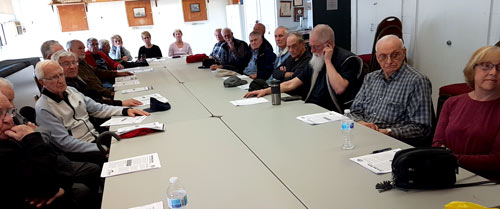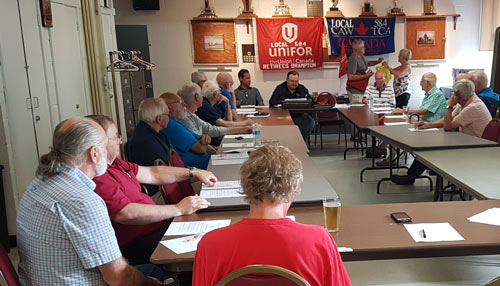 Queens Park Rally
April 30, 2019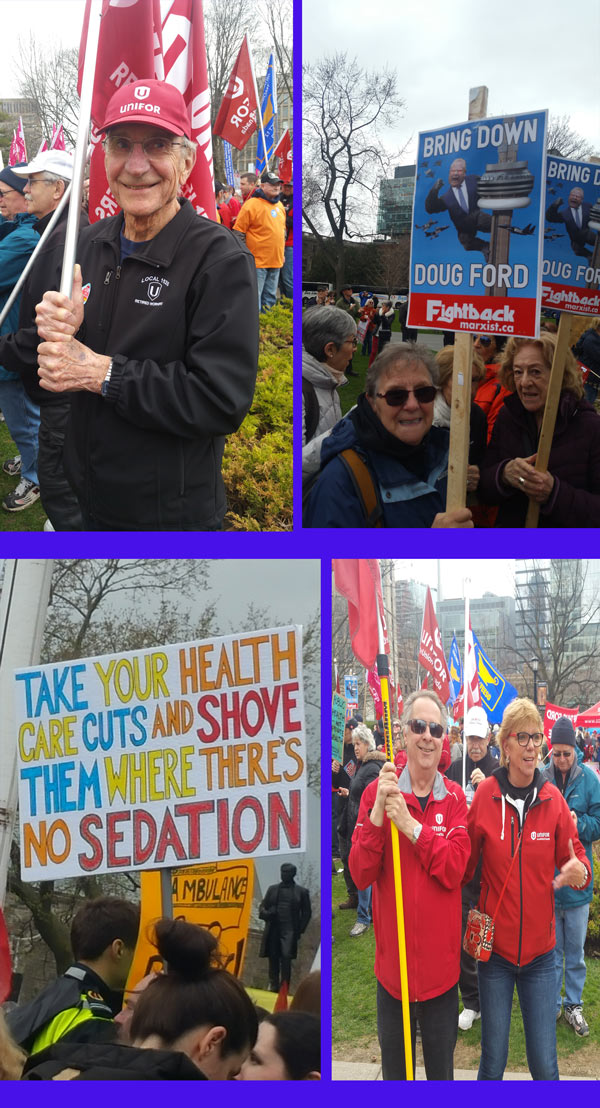 Photos by Doug Berry

Congratulations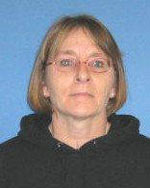 Jeanette Veeneman
Retired April 1, 2019
30.2 Years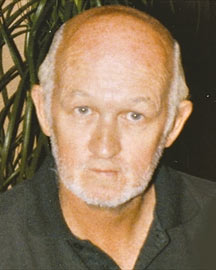 We regret to inform you that
Retiree Ron Heffell has passed
away on March 20, 2019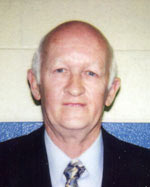 Ron retired on July 1, 2004 with 30.2 years.
Ronald Leigh HEFFELL
HEFFELL, Ronald Leigh Passed away peacefully surrounded by family on March 20, 2019 in Brampton after a short battle with cancer. Ron was in his 74th year. Predeceased by his parents Freda (Harper) and Harold Heffell, sisters Joan Ann (Heffell) Olscamp, and Mary Lou Heffell. Cherished and loving brother to Pat (Kevin) McCarville and brother-in-law to David (Mary) Olscamp. Loving uncle to Sherri (Mike), Lisa (Mike), Robert, and Jill (Bernie). Ron will be remembered by his great-niece and nephews Sophie, Sam, Nate, William, Ben, and Theo. Ron will be greatly missed by his aunt Norma and many cousins and friends from P.E.I., ON, QUE, and AB. Funeral Arrangements have been entrusted to Merritt Funeral Home , Smithville. If desired, memorial donations to a charity of your choice can be made through Merritt Funeral Home (905) 957-7031 or merritt-fh.com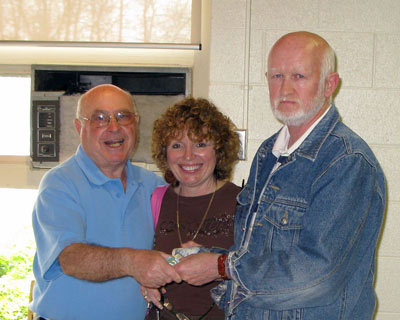 Congratulations to
Our Newest Retirees
March 1, 2019
Anna Black
30.7 years service
Ray Stoodley
30.4 years service
Mark Bignell
30.4 years service
Robert Opolnieks
19.8 years service


Congratulations to our newest Retirees Effective Feb 1, 2019
Shelley Sneider
Pam Lyon
Bernie Grenier
Ellen Ward
Mike Robertson

Pam Lyon Retirement
Get Together January 30, 2019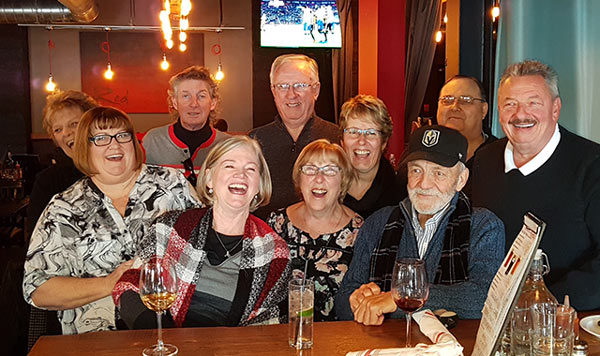 May 24, 2019

Our Ships Stay Here campaign pays off as Halifax shipyard gets a contract to build two more ships. Plus, the U.S. lifts the tariffs imposed on Canadian steel and aluminum last year. And, celebrating Asian and South Asian Heritage Month with a commitment to promote equality.
Workers at Irving Shipbuilding are relieved after government awards new contract to build two ships for coast guard.




May 20, 2019
Announcements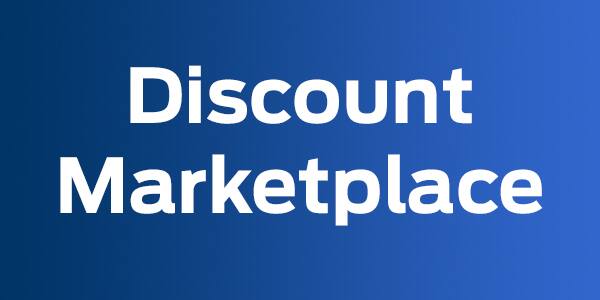 Discount Marketplace May 2019 Edition
From planning a much-needed vacation to shopping for everyday needs, Discount Marketplace always provides exclusive offers to Ford retirees and family and friends.


Ford News
Michigan Assembly Plant Workers Proud to Host Ranger Owner
A long-time Ford Ranger owner recently got the chance to watch his new version being built at Michigan Assembly Plant, to both his delight and those working on the line. …



Volunteers Crunch Numbers to Aid Watershed Nonprofit
Ford volunteers recently tapped into their daily work skills to help a local nonprofit process two decades worth of waterway health data. About 30 employees from Ford's Global…


Autonomy in a Self-Driving World
Join Eddie Alterman, chief brand officer of Hearst Autos, who explored the potential impact self-driving technology could have on a variety of practical applications and age groups through the lens of real people and…



Throwback: Ford Introduces EcoBoost Engine
It may be difficult to remember a time before the EcoBoost engine was available in the Ford lineup, but the fuel-efficient engines are marking their 10th anniversary.…


Global Notes
Ford Reveals First Images of Focus ST Wagon
Developed by Ford Performance, the all-new Focus ST in wagon bodystyle goes on sale in the summer. It is powered by a free-revving 276 horsepower…



Upgraded 2019 Ford F-150 Raptor Now Available in China
The 2019 Ford F-150 Raptor high-performance off-road pickup is officially available in China. The upgraded, tougher high-performance Raptor will offer…

Ford Motor Colombia Celebrates 55th Anniversary of Mustang
Ford Motor Colombia recently celebrated 55 years of the Ford Mustang with a caravan on Route 55 where more than 50 Ford Mustangs from different…


Retiree Connect
Send a pic of you with your Ford (.jpg format, please), with a caption including brief information about your career at Ford and your vehicle, to blueoval@ford.com. Or post your photo on Twitter or Instagram and tag @AtFordOnline using #FordRetiree #MeandMyFord. Let's see those Fords!
Weekly Spotlight
Livonia Transmission retiree Gerald Grzesik stands with his 2017 Ford Mustang.
Outside Voices
Ford CFO: Company Will Look Different, But Pickups Will Keep Selling
(The Detroit News) Ford's outgoing Chief Financial Officer Bob Shanks used his final presentation to Goldman Sachs at the 2019 Industrials Conference in New York to assure investors the automaker is…
Read more »

Ford Credit Launches Pilot Programs to Personalize Lease-End Experience
(Automotive News) Ford Credit last month launched two pilot programs to ease the lease return and renewal process for customers. The pilots are the captive's latest steps toward improving the lease-end experience…
Read more »

The 2019 Ford Mustang Shelby GT350 Somehow Improves Upon Perfection
(Jalopnik) Once the nose of the 2019 Ford Mustang Shelby GT350 was pointed down the main straight of M1 Concourse, I mashed the throttle to the floor. All usual things happened — forceful acceleration, more noise…
Read more »

Nebraska State Patrol's 1993 Ford Mustang SSP Is Still Out There Nailing Speeders
(The Drive) For those mourning their past glory days, know this: There is always a second chance. Just ask this 1993 Ford Mustang SSP unit still owned by the Nebraska State Patrol, which turned back the…
Read more »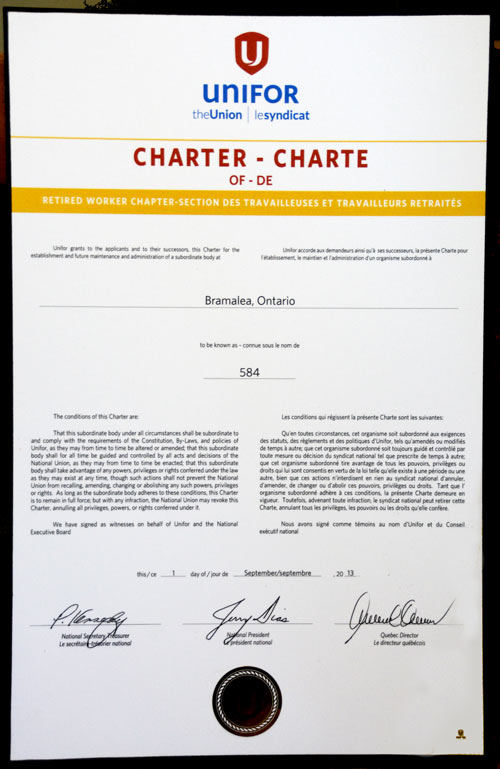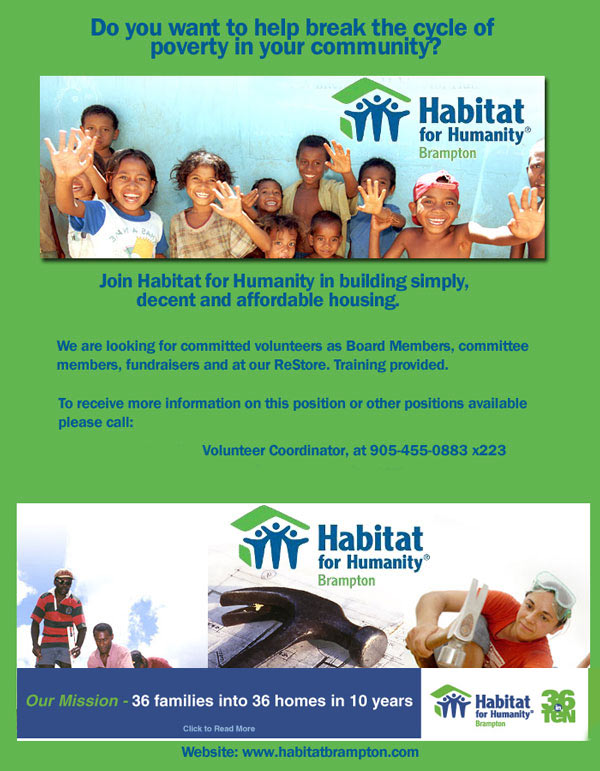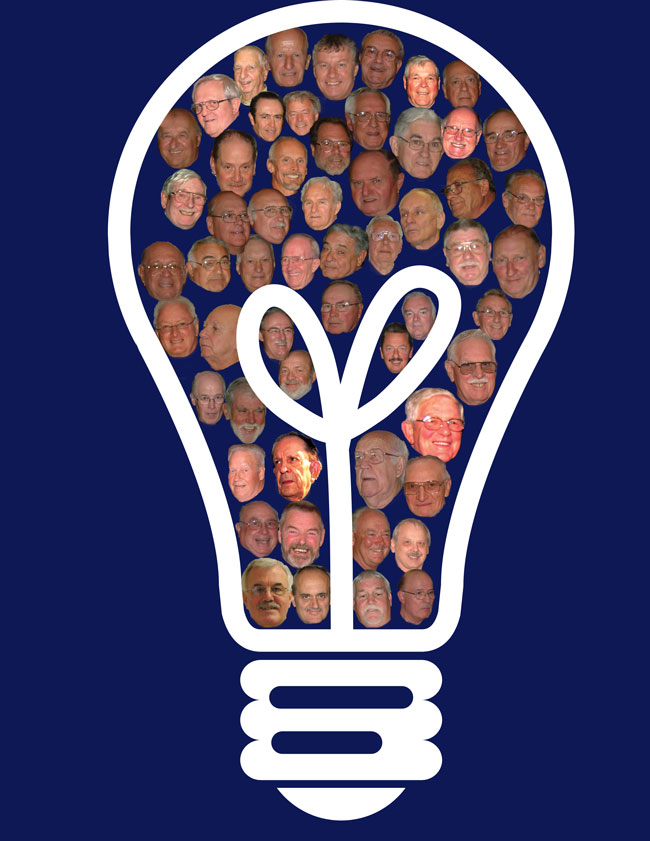 This Web Site is Dedicated to the past members who helped to forge a better way of life for all of us.