Last Updated
January 20, 2017

Contact Us
retirees@uniforlocal584.org


PLEASE SUPPORT OUR SPONSORS!
Retiree
Armand Laforet
Passes Away
January 18, 2017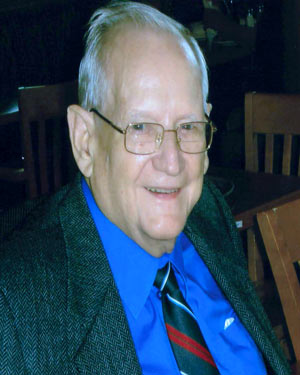 1921 - 2017
Retired October 1, 1986
43 Years Service
It is with great sadness that we inform you of
the passing of Retiree Armand Laforet
Our condolences go out to the entire family
Visitation:
Sunday, January 22nd, 2017
2:00pm - 4:00pm
6:00pm - 8:00pm
Ward Funeral Home, "Brampton Chapel"
52 Main Street South
Brampton, ON
L6W 2C5
Service:
Monday, January 23rd, 2017, 3:00pm
Ward Funeral Home, "Brampton Chapel"
52 Main Street South
Brampton, ON
Laforet, Armand Ernest - Obituary
Passed away peacefully at Brampton Civic Hospital on Wednesday January 18th, 2017 with his family by his side In his 96th year. Armand served in the Second World War. After his service he worked at Ford for 43 years. Predeceased by his loving wife Rita Bonnar. Beloved father of Wayne(Helen), Judy(Daniel), Gary,(Deb) . Grandpa of Lisa (Jason), Cheryl(Rob), Andrew( Rhonda) and John. Great-grandmother of Keira, Aidan, Aaron, Riley and Mason. The family would like to thank all the staff at Woodhall Park Nursing Home for their amazing care over the past twelve years.

Family and Friends will be received at the Ward Funeral Home "Brampton Chapel", 52 Main Street South (Hwy 10), Brampton on Sunday January 22nd, 2016 from 2-4 and 6-8 p.m.A Funeral Service will be held on Monday January 23rd at 3:00 p.m.in the Funeral Home Chapel. Cremation. As expressions of sympathy, donations to Woodhall Park Care Community would be appreciated.
Retiree Meetings
will be Suspended
for the Winter Months

Meetings are the First Wednesday of the month
Next meeting
Wednesday April 5, 2017

Canadian Legion
80 Mary Street
Brampton
1pm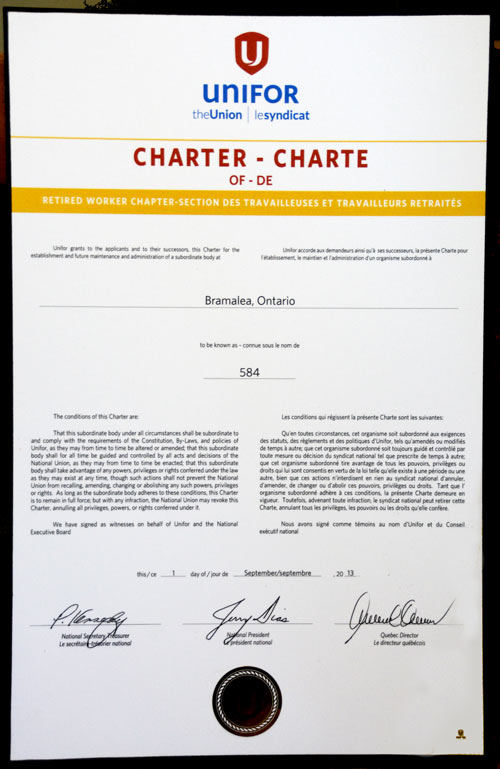 January 20, 2017
Ford, Lincoln Honored for Excellence During North American International Auto Show

Ford and Lincoln earned a host of awards for some of their hottest vehicles as well as brand loyalty during the North American International Auto Show.
Click here to see a list and an explanation of each honor.
Related: Check out Ford Stand at 2017 North American International Auto Show
With cool vehicles, ride simulators, a virtual reality experience and other interactive displays, the Ford stand at the 2017 North American International Auto Show offers a lot of fun and excitement for both adults and children. Don't miss a thing! Before you go to the show this year, click here for a guided tour of the Ford stand with Garett Carr, manager, Ford Global Auto Show & Events.
Send your NAIAS photos to atford@ford.com.
TBT: Ford Debuts Bronco Concept at 2004 North American International Auto Show
More than a decade prior to the recent announcement that the beloved Ford Bronco will return in 2020, the company introduced a Bronco concept in 2004 at the North American International Auto Show.
Click here to learn more.
Ford News
Autonomous Vehicle Could Open New World for Ford Employee's Son
While his friends and Airport High School classmates are on the precipice of independence, Drew Johns knows he won't be joining them by getting his driver's license.
To read the full article, click here.
New Ford Mustang Convertible Debuts with Sleeker Design, More Advanced Technology and Improved Performance
This week, covers came off the new Ford Mustang convertible – America's best-selling sports car – as it kicks off a tour of more than 50 regional auto shows across the country before going on sale in North America this fall.
To read the full article, click here.
Ford Heritage Week: STILL Opening the Highways to All Mankind
What's behind the inspiration for the Heritage Week masthead banner? In 1925, the Ford Motor Company ran an advertisement that did not promote any vehicle, but instead, declared a vision for what the company wanted for its future.
To read the full article, click here.

Global Notes
Stunning Photos from Ford Thailand's Media Drive: Following the King's Footsteps'
Ford Thailand recently held an event that had special meaning: over 50 media representatives from automotive, lifestyle and blogger to experience the Ranger and the Everest, traveling through the path of His Majesty, The Late King Bhumibol Adulyadej's royal projects.
To read the full article, click here.
London Trials New Plug-in Hybrid Vans That Could Help to Deliver Cleaner Air; Supports Ford's Push for EV Leadership
LONDON – Ford is launching a multi-million pound project designed to help improve air quality in London, as the automaker accelerates its electrification plans with 13 new global electrified vehicles scheduled for introduction in the next five years.
To read the full article, click here.
Ford Plant in Bahia celebrates the mark of 200,000 1.0 3-cylinder Flex Fuel Engines produced
CAMAÇARI, Brazil – Ford's plant in Bahia has celebrated the production of 200,000 1.0 3-cylinder flex fuel engines since it started its operations two years ago. This new engine equips the compact Ka Hatch and Ka+ cars, models which are among the best-selling in the country.
To read the full article, click here.
Retiree Connect
Show Us Your Ford
Do you love Ford as much as we do? Show your love for Ford by participating in our Me and My Ford campaign.
How do you enter? It's simple. Send a pic of you and your Ford, with a caption, to blueoval@ford.com. Or post your photo on Twitter or Instagram and tag @AtFordOnline using #FordRetiree #MeandMyFord.
We'll spotlight a new photo each week in the Blue Oval Connect weekly briefing. Let's see those Fords!
Weekly Spotlight

Outside Voices
2018 Ford Mustang Adds More Power and MagneRide Adaptive Dampers
(Road & Track) As long as the Ford Mustang and Chevrolet Camaro remain in production, it seems the pony car wars will continue unabated. A little over a year ago, we declared the 2016 Camaro SS the champion, but with this facelifted Mustang, Ford is angling for a rematch. For 2018, the Mustang gets all sorts of changes that could add up to a big improvement.
To read the full article, click here.
What's Behind Ford's Bronco Comeback?
(Detroit Free Press) The reason for the return, according to company officials and outside experts, lies in a potentially profitable combination for the Dearborn automaker: a robust truck market, a near-term forecast for relatively low gas prices and changing customer tastes built on a slimmed-down pickup.
To read the full article, click here.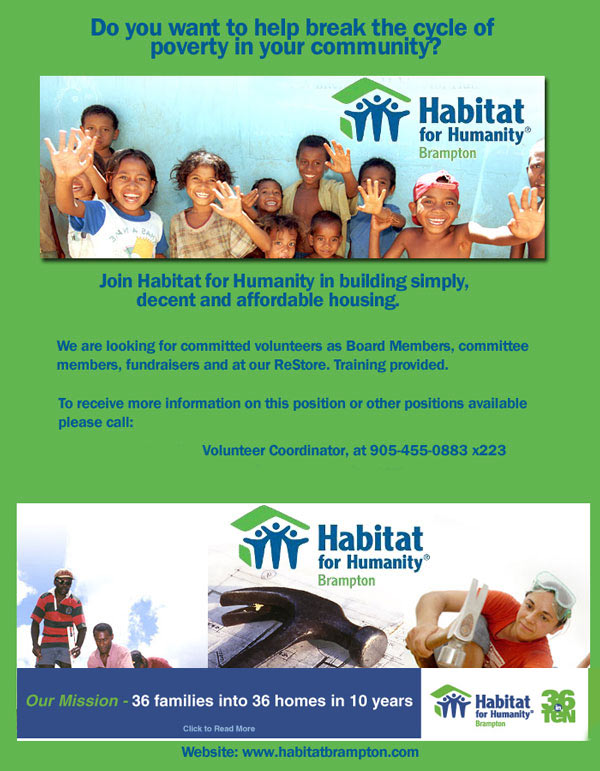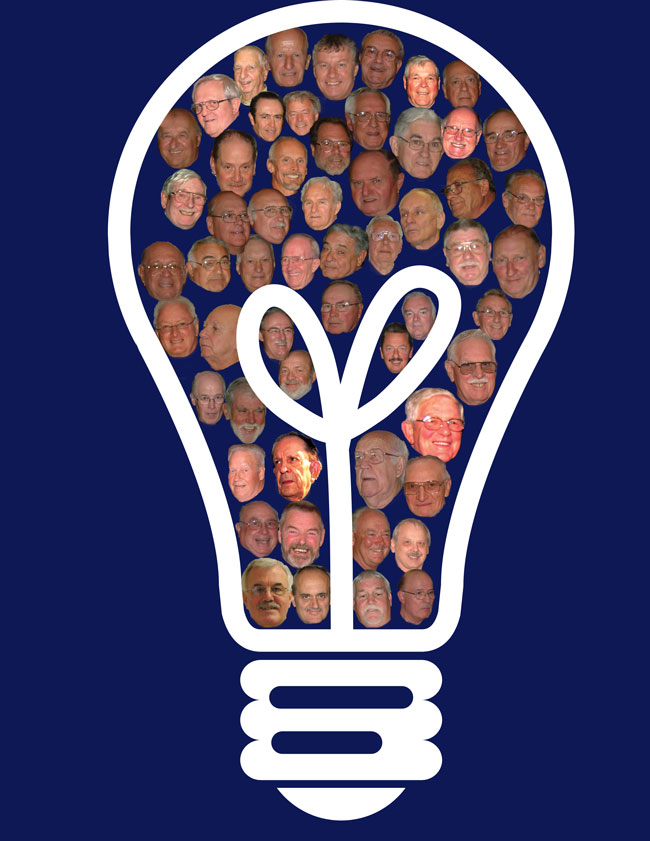 This Web Site is Dedicated to the past members who helped to forge a better way of life for all of us.