Last Updated
May 25, 2018

Contact Us
retirees@uniforlocal584.org

PLEASE SUPPORT OUR SPONSOR!
Run Off Election Results

Plant Chairperson
Gary Rumboldt 86
Richard Green 81
Total Votes 170
Alternate Committee-Person
Lisa Girgenti 70
Chris Scott 96
Total Votes 170


Local 584 Retirees
Spring Luncheon
Wednesday June 6, 2018
12 Noon
Mandarin Restaurant
238 Biscayne Crescent
Please let us know if you can attend.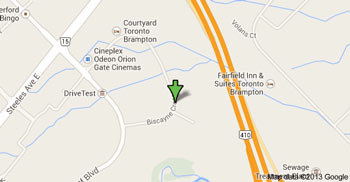 Over 65 get a 20% discount
* This is in place of our regular June meeting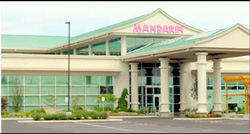 May 25, 2018


We're doing the work today to create a better future tomorrow. Unifor's welcoming more workers, members are lobbying MPs and knocking on doors for Ontario's election; we're telling stories of mistreatment in the workplace; and continually achieving better contracts in bargaining.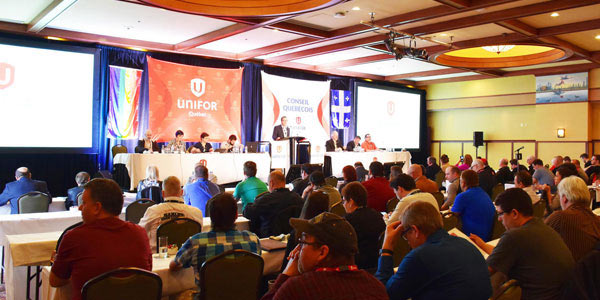 Delegates gathered for Quebec Council to discuss the coming provincial election and more. Watch the video.

Joint bargaining for Nova Scotia hospital workers led to binding arbitration that raised wages and secured benefits.
READ MORE

Workers in glass manufacturing, members of Local 299, ratified a four-year contract with wage increases and more.
READ MORE

Education is power. Read this handy tool for tips on bargaining employer-funded Paid Education Leave in your contract.
READ MORE

While Port Arthur Health Centre members are still on strike, the employer refuses mediation, prolonging the impasse.
READ MORE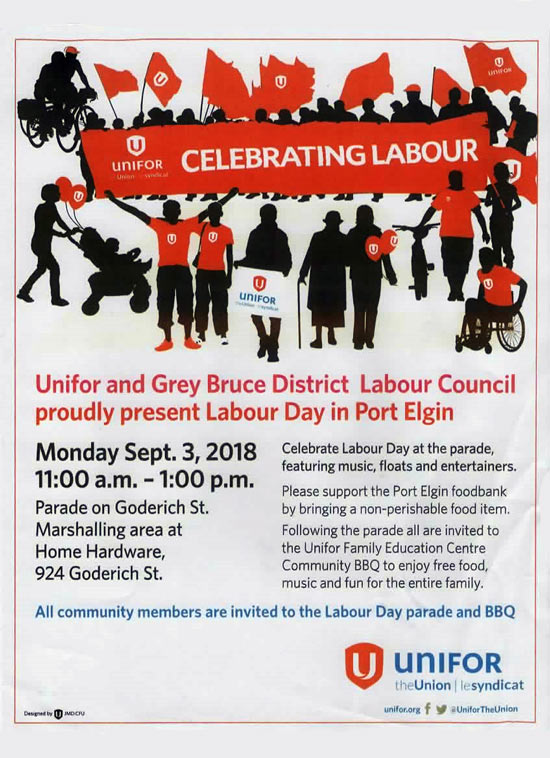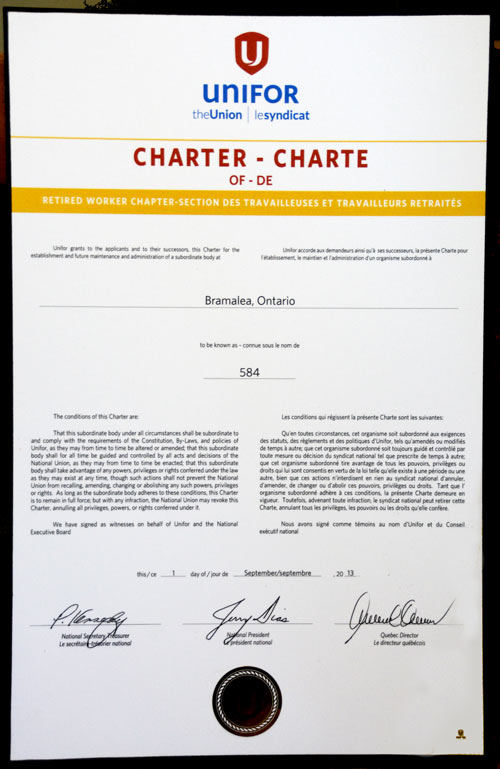 May 19, 2018
In This Issue:
Announcements

Ford News

Global Notes

Retiree Connect

Outside Voices
Announcements
Ford Restarting F-150, Super Duty Production Ahead of Schedule

Ford is restarting production of its popular F-150 at Dearborn Truck Plant today after just over a week of downtime. The company has also successfully repaired the supply chain for Super Duty, with production targeted to restart Monday both at Kentucky Truck Plant and Kansas City Assembly Plant, which also makes F-150.
Click here to read more.

RELATED: F-150 Rolls Off the Line
Ford Donates 38 Vehicles to Support Ongoing Hurricane Recovery Efforts

Nine months after the devastation caused by Hurricane Harvey, Ford is reinforcing its commitment to the Houston community and continuing its support of ongoing recovery efforts in southeast Texas.
Click here to read more.
Ford News
Ford Retirees Get a Glimpse into the Future of Combustion Engines
In addition to ongoing advancements in hybrid and battery-electric technology, the internal combustion engine will continue to play a significant role in Ford's global portfolio in the coming years, according to a top engineer for the company.
To read the full article, click here.
Waze Navigation Comes to SYNC 3 for iPhone Users
Waze users around the world can now project the app's real-time traffic and navigation service onto the touch screen in Ford vehicles via SYNC® 3 AppLink® and control it through voice command. For owners of Ford SYNC 3-equipped vehicles, this allows easier access to features including finding efficient traffic routes, locating cheaper fuel prices and reporting traffic accidents.
To read the full article, click here.
Throwback: Ford Probe Sports Coupe Introduced in 1988
Ford announced the introduction of an all-new front-wheel-drive sports coupe, Ford Probe, on May 12, 1988. Probe was the result of a collaboration with Mazda, which was responsible for the engineering and manufacturing aspects, while Ford handled interior and exterior design, which included hidden headlamps and a smooth, aerodynamic shape.
To read the full article, click here.
Curious Minds: The American Dream
Connecticut-born, Grammy award-winning singer, songwriter and social activist Michael Bolton did not mean to fall in love with Detroit, but he did. First pulled into the city by its rich musical history, he discovered a much deeper story. Join our speaker for a discussion on his 50 years in the music industry and the love letter he compiled through his latest project, American Dream: Detroit.
To read the full article, click here.
Global Notes
Ford India Introduces Cool, Capable and Connected Compact Utility Vehicle, Ford Freestyle
Last month, Ford introduced India's first compact utility vehicle, Ford Freestyle. Combining SUV-like design, benchmark performance, innovative in-car technologies and outstanding fuel economy, the new Freestyle is modern, aggressive, inviting and ready for action whether on or off-road.
To read the full article, click here.
Hate Backing Up? You'll Love This Feature on the All-New Ford Focus
Backup cameras that show drivers what is immediately behind them have become increasingly popular over the last several years. Now, the all-new Ford Focus is taking the technology a step further by showing drivers what is around the corner behind them.
To read the full article, click here.
Retiree Connect
Show Us Your Ford
Do you love Ford as much as we do? Show your love for Ford by participating in our Me and My Ford campaign.
How do you enter? It's simple. Send a pic of you and your Ford, with a caption, to blueoval@ford.com. Or post your photo on Twitter or Instagram and tag @AtFordOnline using #FordRetiree #MeandMyFord.
We'll spotlight a new photo each week in the Blue Oval Connect weekly briefing. Let's see those Fords!
Weekly Spotlight

Outside Voices
Ford's Plan to Rescue F-150: Drama Worthy of a James Bond Script
(Detroit Free Press) F-150 is so important to Ford that the automaker devised an international airlift using a rare Russian cargo plane to help restart production today.
To read the full article, click here.

Ford Mustang Named Most Popular Car Model in Movies
(Detroit Free Press) Ready to start an argument? The folks at U.K. insurance-shopping website gocompare.com created a list of the most iconic, popular and frequently seen cars in movies that will stir things up the next time conversation stalls at anything from a family dinner to a tailgate party. Whether your crew cares about cars or movies, the list, Moviemotors, will give them plenty to debate.
To read the full article, click here.

Lincoln's Unlikely Comeback Journey
(Automotive News) The luxury marque whose products once starred in Hollywood movies and ferried U.S. presidents was churning out bland, rebadged Fords without a real design direction. Ford Motor Company's then-CEO Alan Mulally reportedly considered killing Lincoln as sales bottomed out at 81,694 vehicles in 2013.
To read the full article, click here.

Cleveland Company Buys Last Piece of Ford Wixom Site
(The Detroit News) The last piece of the former site of Ford's Wixom assembly plant has been purchased by Cleveland-based Industrial Commercial Properties, which closed a deal Tuesday for the remaining 182 acres off Wixom Road at I-96, said owner Christoper Semarjian. The company is not disclosing how much it paid for the property.
To read the full article, click here.

From Model T to Mustang, These Are the 10 Best Fords of All Time
(New York Daily News) Historically, Ford has built some of the greatest cars on U.S. roads. While F-Series has been a consistent drumbeat to the history of Ford Motor Company, not to mention a primary profit generator, it's not a stretch to claim the automaker has forged its legacy through the cars it has made, including the Model T, Deuce Coupe, GT40 and its GT progeny and, of course, Mustang.
To read the full article, click here.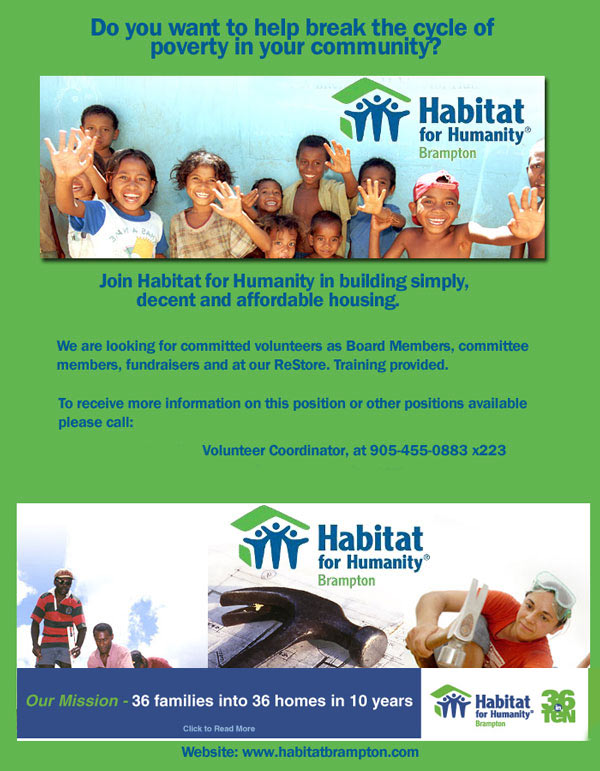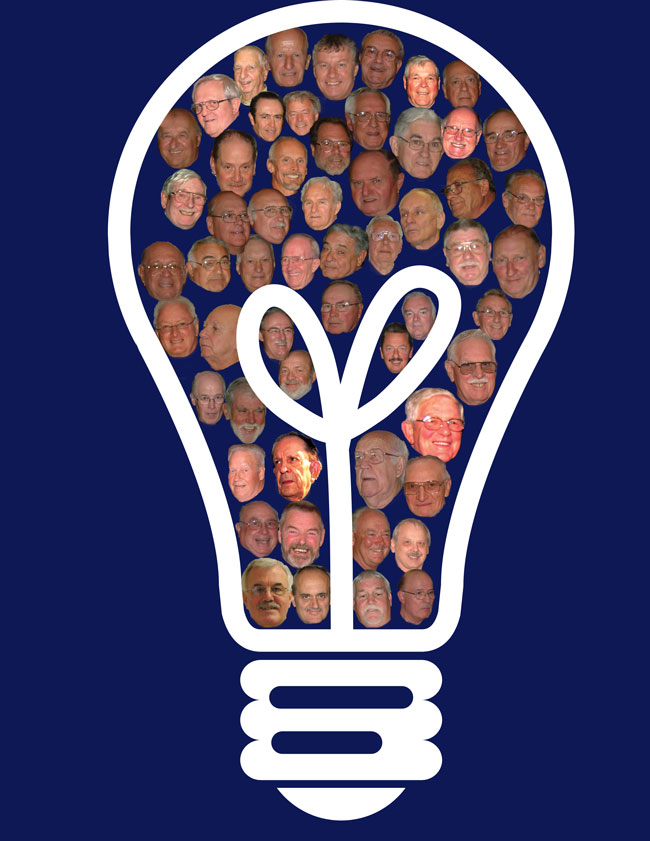 This Web Site is Dedicated to the past members who helped to forge a better way of life for all of us.