Last Updated
June 20, 2018

Contact Us
retirees@uniforlocal584.org

PLEASE SUPPORT OUR SPONSOR!
Next Retiree Meeting
Wednesday September 12, 2018 *
Canadian Legion
80 Mary Street
Brampton
1 PM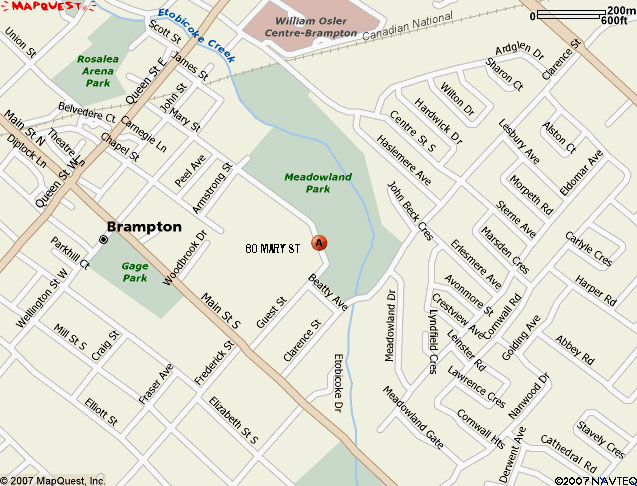 *please note this will be the second Wednesday of the month as the Retired Worker's Conference in Port Elgin takes place the week prior.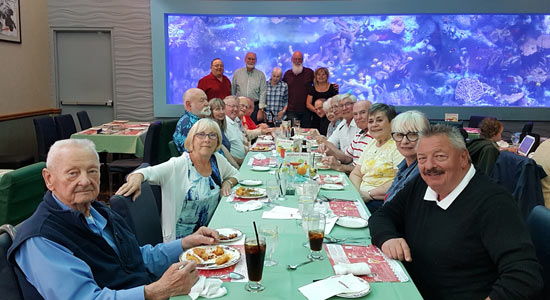 Retirees Spring Luncheon June 6, 2018
(Click photo to enlarge)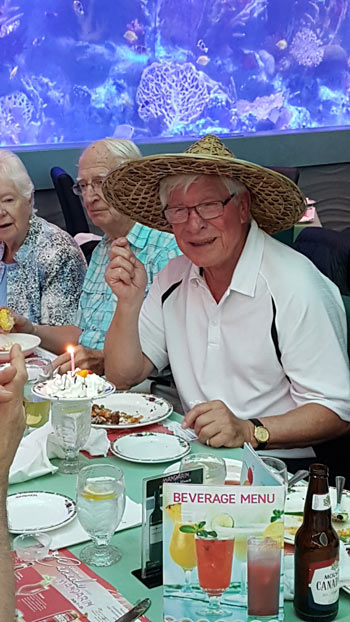 Eli Celebrates his 77th Birthday



June 18, 2018


Want a glimpse of what Unifor has accomplished in just the last week? Read this week's issue to learn about bargaining victories, community organizing, and what's next after the Ontario election.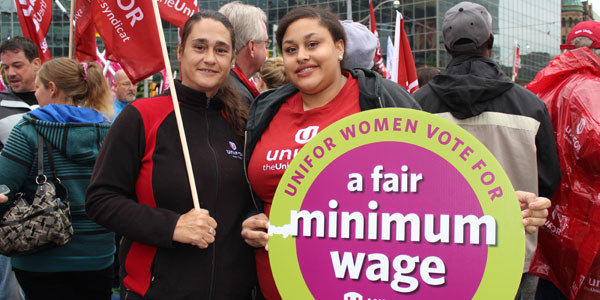 With a conservative win in Ontario, Unifor's defense of workers' rights and decent work continues with urgency.



Members at Irving Shipbuilding in Halifax rejected a tentative agreement and served a 48-hour strike notice instead.
READ MORE

Local 2889 members at CMC Electronics in Saint-Laurent ended their strike and signed a strong three-year contract.
READ MORE

New contract with wage increases, improved vision coverage, and more for 264 auto parts members at Dana Canada Corp.
READ MORE

Jazz Aviation LP members in Crew Scheduling made gains with their new five-year collective agreement.
READ MORE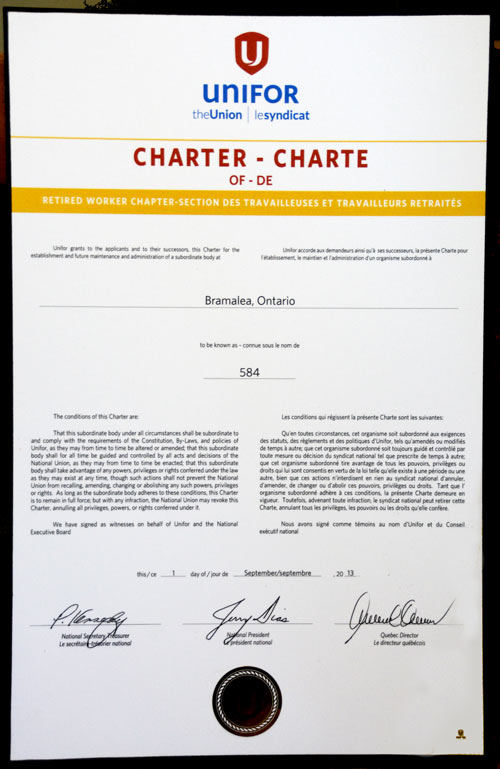 June 18, 2018
Announcements
Ford News
Global Notes
Retiree Connect
Outside Voices

Announcements

Ford Performance Le Mans Livestream
As you likely know, Ford won the Le Mans 24 Hours race outright from 1966 to 1969 and this year marks the 50th anniversary of the win for the iconic JW-Automotive Gulf Ford GT40.

After our incredible win in 2016, we followed up with a second-place finish in 2017 in a remarkable GTE Pro race that saw the first three places change hands in the final couple of laps after 24 hours of hard-fought, wheel-to wheel-racing. This year, we're aiming again for the top spot on the podium, but the race will be more competitive than ever.

Through our Ford Live online broadcast, available at www.fordperformance.tv, you can get a live in-car feed from all four Ford cars, catch interviews with the team and check out the garage. The race begins at 9 a.m. Dearborn time on Saturday.

RELATED:
How Ford Won Le Mans in 1968

Ford Performance Weekend Race Highlights: Ford Sweeps at MIS

Corktown Celebration Livestream
Ford is celebrating the expansion of its presence in Detroit with a special event Tuesday, June 19. Executive Chairman Bill Ford as well as President and CEO Jim Hackett will help celebrate this special day along with community leaders, artists and more. Join the celebration via livestream as Ford ushers in a new era for innovation and mobility in one of Detroit's most historic districts, building an exciting future for the city, the industry and Ford Motor Company. To view the livestream, click here.

Ford News

Lincoln Navigator Appeals to Younger, Tech-Savvy Buyers
The addition of Waze, the popular traffic app, to the Lincoln lineup will help clear the course and lead more buyers to the all-new Lincoln Navigator, which enjoyed a 122-percent increase in sales year-over-year in May.
To read the full article, click here.

'Somewhere, Carroll Is Smiling'; New 2019 Shelby GT350 Adds Tech from Mustang Road Course Racing
To improve the new Ford Mustang Shelby® GT350 driver confidence and lap times, Ford Performance leveraged its Mustang road course racing programs and all-new upcoming Shelby® GT500, infusing GT350 with the very latest in track and street technology.
To read the full article, click here

Throwback: Ford Motor Company Incorporated in 1903
Days after the announcement that Ford's return to the City of Detroit would be growing with the purchase of the historic Michigan Central Station, the company will be marking the 115th anniversary of its formation in the same city.

To read the full article, click here.

Inside Politics: PAC Champions Visit Washington
On June 12, the Ford PAC Champions visited Washington, D.C. to participate firsthand in how the PAC helps Ford to engage policymakers on issues that are critical to our business and meet with members of Congress on Capitol Hill.
To read the full article, click here.

Global Notes

Ford Smart Cycling Jacket is a Bright Idea
Finding the way through busy streets on two wheels can be daunting and for cyclists who take their eyes off the road to glance at navigation apps, this can also increase risk -- both for them and for other road-users and pedestrians.
To read the full article, click here.

10-Day Countdown to Women Driving in Saudi Arabia
Ford is welcoming Saudi women to the driver's seat with its new marketing platform entitled "Women in Front" or "Geddam*" in Arabic. Geddam means "in front," or "onward and forward." This expression is also used in the colloquial sense in the Gulf Cooperation Council states region as "let's go." This video kicks off the next phase of our conversation with women in Saudi Arabia recognizing their hopes and aspirations as they begin this new journey.
To read the full article, click here.

Retiree Connect

Show Us Your Ford
Do you love Ford as much as we do? Show your love for Ford by participating in our Me and My Ford campaign.
How do you enter? It's simple. Send a pic of you and your Ford, with a caption, to blueoval@ford.com. Or post your photo on Twitter or Instagram and tag @AtFordOnline using #FordRetiree #MeandMyFord.
We'll spotlight a new photo each week in the Blue Oval Connect weekly briefing. Let's see those Fords!
Weekly Spotlight


Outside Voices

Ford Celebrates 'Miraculous' Effort to Restart Production after Meridian Fire
(CBC News) Imagine if a multi-billion dollar company like Nike or Coca-Cola was forced to stop production for more than a week. That was the reality for Ford Motor Company, after a May 2 fire severely damaged the main plant at the Meridian Magnesium Products of America factory in Eaton Rapids, Mich.
To read the full article, click here.

Ford Wants to Know How You'd fix Miami's Traffic Woes
(Miami Herald) Ford announced Wednesday it has chosen Miami-Dade as the second destination for its "City of Tomorrow Challenge" with the goal of soliciting complaints from residents, along with suggestions about how to solve Miami's profound traffic problems.
To read the full article, click here.

Ford Remains Firmly Committed to Racing -- and Winning
(The Detroit News) As he sat in the Ford Performance Tech Trailer in the infield of Michigan International Speedway, Mark Rushbrook, the global director Ford Performance Motorsports could feel content. Despite concerns in nearly all forms of automobile racing that it is declining in popularity, Ford remains firmly invested and participating in North America and around the globe. And, it is winning.
To read the full article, click here.

Historic Ford GT40 Could be Worth Record-Breaking $12 Million or More
(Fox News) A historically-important racing car which finished third at Le Mans is set to become the world's most expensive Ford by selling for a whopping $12 million. The gold Ford GT40, chassis number P/1016, was part of a legendary 1-2-3 finish which famously embarrassed Enzo Ferrari at the 1966 race. It was developed following a bitter dispute between Henry Ford II and the owner of the Italian sports car firm.
To read the full article, click here.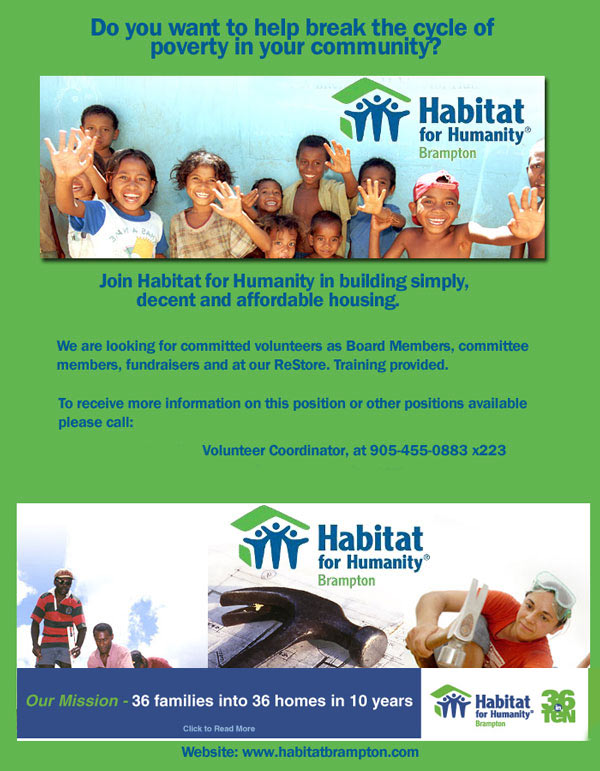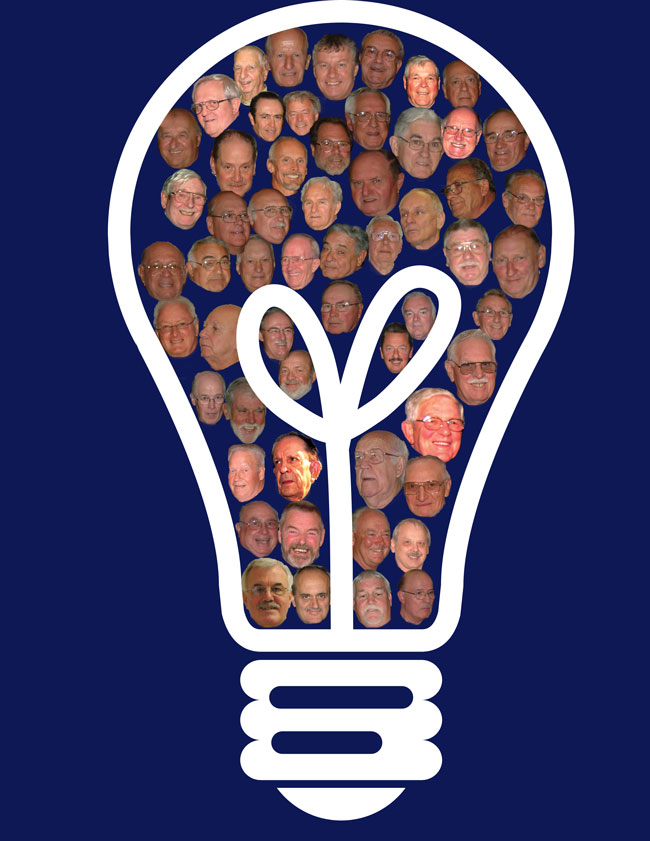 This Web Site is Dedicated to the past members who helped to forge a better way of life for all of us.