Last Updated
April 24, 2018

Contact Us
retirees@uniforlocal584.org

PLEASE SUPPORT OUR SPONSOR!
NEXT RETIREES MEETING
Wednesday May 16, 2018 *
1 PM
Canadian Legion
80 Mary Street Brampton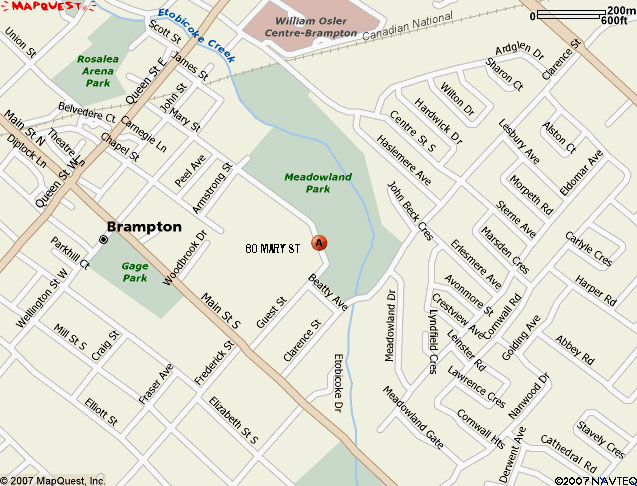 At the April 4th meeting nominations
were held for all Local 584 Retirees Executive
The following positions were all acclaimed:

CHAIRPERSON - Chris Wilski
VICE-CHAIR - Frank Marek
RECORDING SEC - Doug Berry
FINANCIAL SEC - Orville Shaw
SGT AT ARMS - Reg Galbraith
GUIDE - Sharon Burton
LIAISON OFFICER - Roz Monchamp
* Please note the May Retirees meeting has been moved to May 16, 2018
in order to coincide with the In-Plant elections.
This will allow retirees (Particularly from out of town) the opportunity
to vote and attend the Retirees meeting on the same day.
In-plant Tri-Annual Elections
for all Executive & In-plant
Positions to take place
Wednesday May 16, 2018
Ford Bramalea - 8000 Dixie Rd.
Retiree's are allowed to vote for all
Executive Positions
(more info to follow)
Election Candidates to be Voted on May 16, 2018 (Click Here)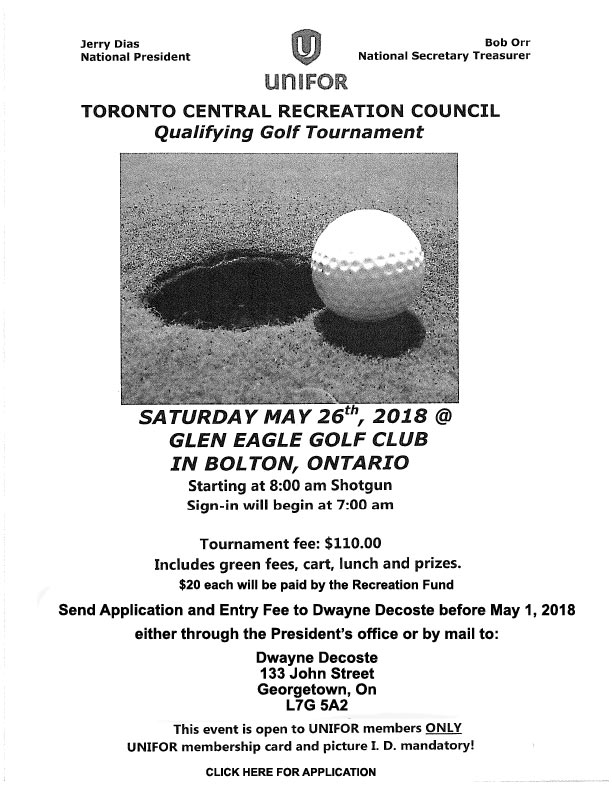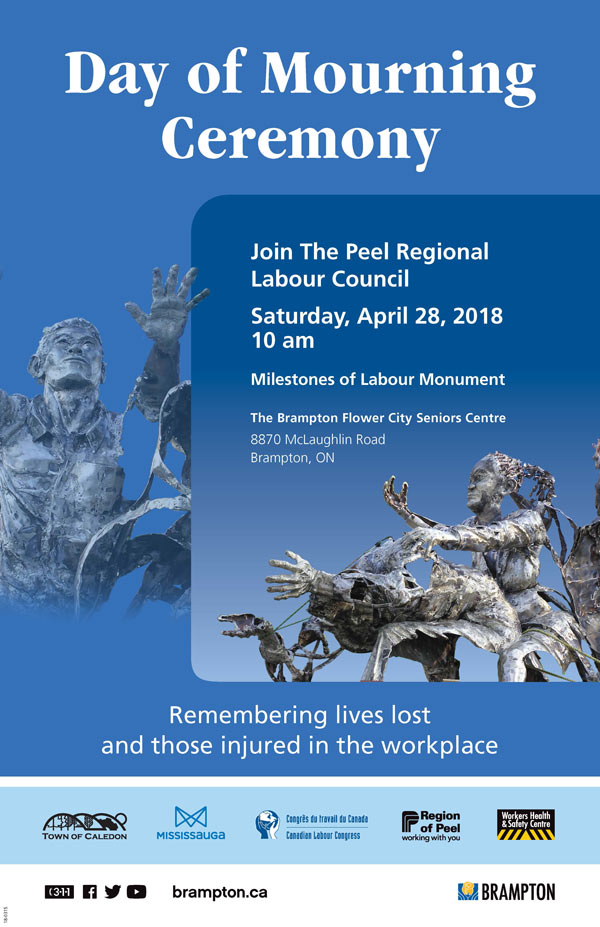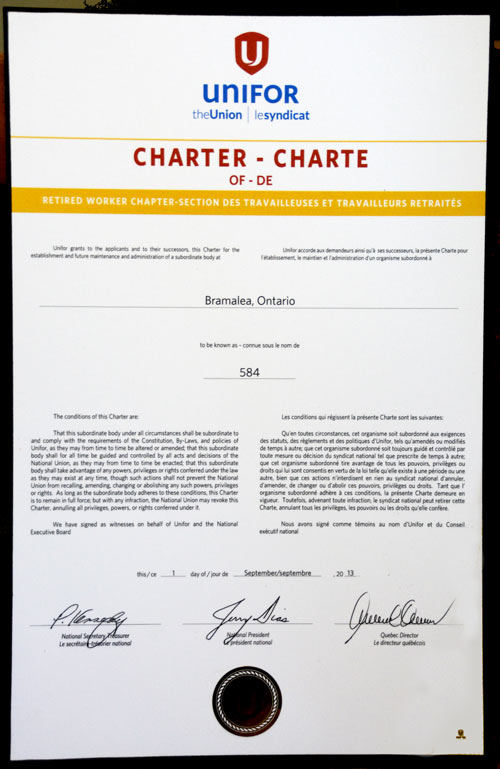 April 20, 2018


From coast to coast to coast, Unifor takes a stand on a number of issues facing members, from going on strike and organizing summits and conferences, to calling on elected leaders to hold them to account for workers' rights, good jobs and communities.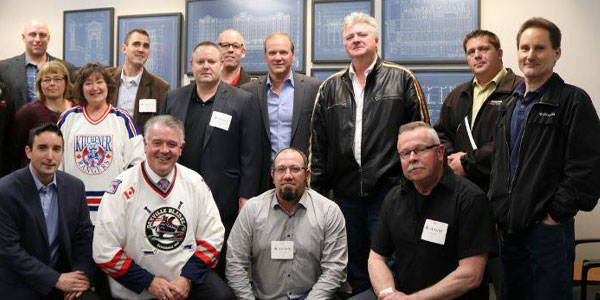 Campaign to address unfair emergency leave rules for auto workers leads to a meeting with Ontario's Labour Minister.



Unifor reaches tentative agreement with Resolute to set pulp and paper pattern agreement and wage standard for mills.
READ MORE

Health care members should send a strong message to employers and the province with a strike vote mandate, said Unifor.
READ MORE

Local 229 Port Arthur Health Centre strike is about fairness and putting women workers over profits. Send solidarity!
READ MORE

Hospital workers rallied across Ontario in support of the tri-union bargaining campaign – Together for Respect.
READ MORE

2,300 workers in Windsor, Ontario have been on strike since April 6. Check out this video featuring their story.
READ MORE


April 21, 2018
Ford Mustang Is World's Best-Selling Sports Coupe for Third Straight Year; Will Enter NASCAR Cup for 2019

Global demand for the new 2018 model has driven Ford Mustang to its third straight year as the best-selling sports coupe in the world. Building off its popularity, Ford also announces Mustang is coming to the NASCAR Monster Energy Cup Series -- professional stock car racing's top league -- for the first time, beginning at Daytona in February.
Click here to read more.

RELATED:
'Bullitt' Mustang to Be Celebrated in Washington, D.C.
2018 Mustang Cobra Jet Celebrates 50th Anniversary of Racing Legend
TBT: Flat Rock Assembly Makes Millionth Mustang in 2013
Ford News
Ford to Provide On-Demand Medical Transportation for Beaumont Patients
Ford Motor Company is launching a new non-emergency medical transportation service to safely get patients to and from their medical appointments on time. Ford GoRide offers service specifically tailored to the elderly, individuals with disabilities and others with mobility challenges.
To read the full article, click here.
New Ford F-150 Power Stroke Diesel Has Best-in-Class EPA-Estimated 30 MPG Highway Fuel Economy Rating
The 2018 Ford F-150's first 3.0-liter Power Stroke® diesel engine officially boasts EPA-estimated ratings of 30 mpg highway, 22 mpg city and 25 mpg combined. These are the highest EPA-estimated ratings available in a full-size pickup truck.
To read the full article, click here.
Executives Offer Glimpse into Future at SAE World Congress Experience
New transportation ideas and technologies were on display recently at the 2018 SAE World Congress Experience, which hosted automakers, suppliers and other industry professionals at Cobo Center in Detroit. With Ford a key partner of the conference, company executives representing various engineering and technology disciplines offered audiences a glimpse at the direction Ford is taking into the future.
To read the full article, click here.
Global Notes
Ford Scoops Up Two Wins at Middle East Car of the Year Awards
The Ford F-150 Raptor and Shelby GT350 Mustang earned top honors at the prestigious Middle East Car of the Year awards in Abu Dhabi this week.
To read the full article, click here.
All-New Ford Focus Offers Class-Leading Fun-to-Drive Experience
A sophisticated and refined new chassis complemented by advanced driving technologies delivers an engaging and rewarding class-leading experience for all-new Focus five-door and wagon customers.
To read the full article, click here.
Retiree Connect
Show Us Your Ford
Do you love Ford as much as we do? Show your love for Ford by participating in our Me and My Ford campaign.
How do you enter? It's simple. Send a pic of you and your Ford, with a caption, to blueoval@ford.com. Or post your photo on Twitter or Instagram and tag @AtFordOnline using #FordRetiree #MeandMyFord.
We'll spotlight a new photo each week in the Blue Oval Connect weekly briefing. Let's see those Fords!
Weekly Spotlight


Outside Voices
Mustang Fans Refuse to Let Snow Spoil Birthday Party
(Autoblog) The Ford Mustang turned 54 Tuesday. Despite being well into middle age, passion for the Mustang and all its variants and offshoots has never been stronger. Sure, the sales figures can tell you a lot. Ford sold 125,809 Mustangs last year, more than any other sports coupe in the world. But that number doesn't say it all. Really, it takes just one visit to your local cars-and-coffee gathering or a snowy celebration at Ford World Headquarters in Dearborn, Michigan, to see what I mean.
To read the full article, click here.

New Ford Engine Can Run on Just Two Cylinders
(CNet) Engines with an odd number of cylinders are still considered relatively oddball here in the US. Manufacturers have dabbled with three- and five-cylinder engine layouts off and on for years with varying degrees of success, but now Ford is going even further by adding cylinder deactivation to its 1.5-liter three-cylinder engine, according to Automotive News.
To read the full article, click here.

How We're Making It Easier to Get to the Doctor
(Medium) The desire for independence, dignity and community living is universal. For many individuals who are elderly, ill or living with disabilities, mobility solutions are often limited. Some of the most vulnerable populations today don't have convenient access to transportation and aren't able to consistently get to medical appointments on time. Obviously, this takes a toll on their health and their state of well-being, as well as those caring for them.
To read the full article, click here.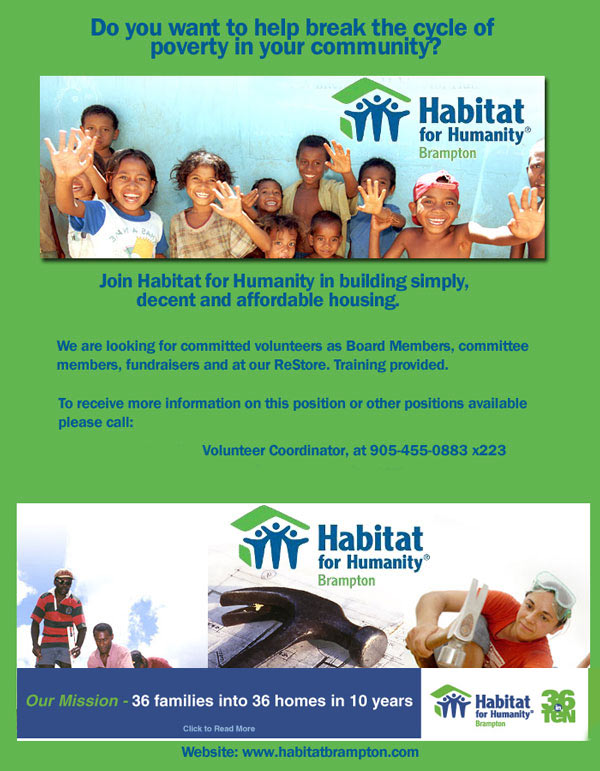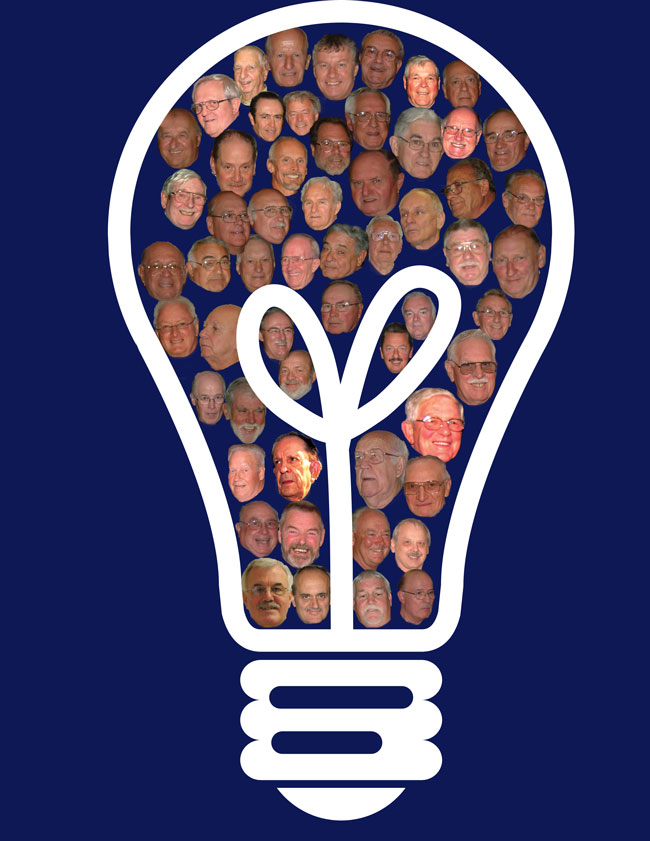 This Web Site is Dedicated to the past members who helped to forge a better way of life for all of us.