Last Updated
Dec 13, 2018

PLEASE SUPPORT OUR SPONSOR!

Next Retiree Meeting*
Wednesday April 3, 2019
Canadian Legion
80 Mary Street
Brampton
1 PM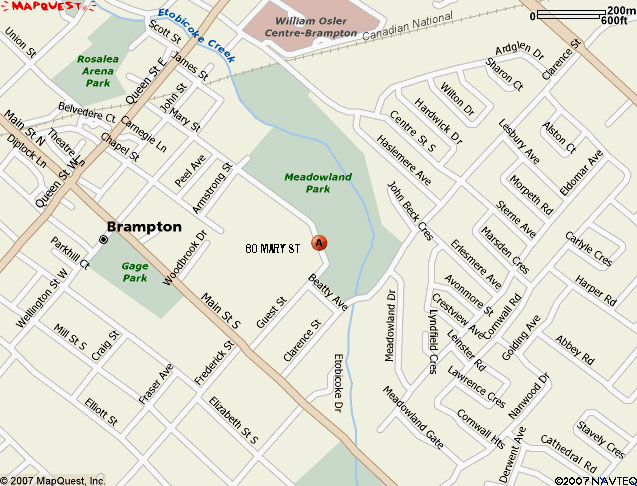 *Meeting are suspended for the months of
January, February and March 2019

Meetings are the first Wednesday of the month at 1pm.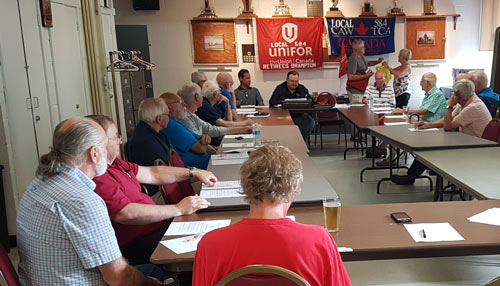 Retiree Meeting held September 12, 2018



December 14, 2018


Unifor launches our fight back to #SaveOshawaGM today, and VIA Rail workers protest to keep jobs in Canada, while N.S. activists celebrate announcement of paid domestic violence leave and we recognize International Human Rights Day.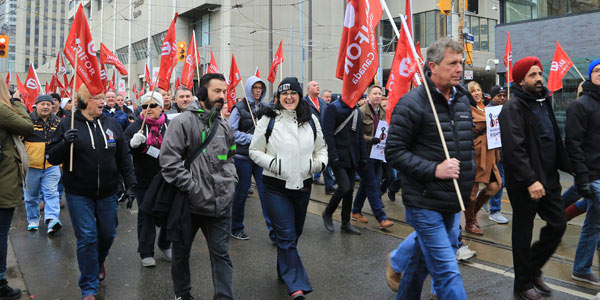 ORC 2018 delegates made it clear that they represent a bold movement to defend workers' rights in the province.


Wage increases, new full-time work and guaranteed hours for part-time workers part of Local 1996-O's new agreement.
READ MORE


Dec 8, 2018
Announcements
Ford Announces Retirements in Treasury, Product Development and Manufacturing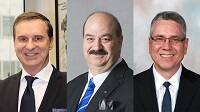 Ford Motor Company announced the retirements of three long-serving global executives -- Kenneth R. Kent, vice president and treasurer; Joe Bakaj, vice president, Product Development, Ford of Europe; and Bill Russo, vice president, Manufacturing, Ford of Asia Pacific -- effective at the end of the year.

Click here to read the full article.
Ford's New $45 Million Advanced Manufacturing Center Bringing the Future to Life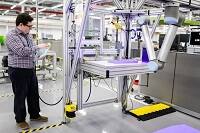 Inside Ford's new advanced manufacturing center, an engineer stands in front of a 3D printing machine churning out brake parts for the upcoming Ford Mustang Shelby GT500. Across the room, two team members strap on virtual reality headsets to design and simulate production lines, while another is working alongside a collaborative robot programming a safer way to install a vehicle part.

Click here to read the full article.
Ford News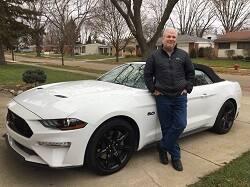 Ford Credit Retiree Wins Kona Blue Mustang Bullitt in JDRF Raffle
After more than 30 years with the company, recent Ford Credit retiree Jesse Foster got a special going-away prize. He recently won a one-of-one Kona Blue 2019 Ford Mustang Bullitt in a raffle to support JDRF. Foster talked with @FordOnline about what he plans to do when he takes delivery of the car, as well as his career at Ford.
To read the full article, click here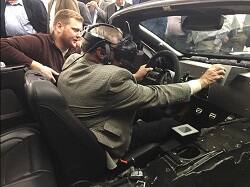 Retired Ford Engineers Experience the Creative Freedom of Immersive Technology
Huddled around a Ford Mustang convertible outfitted with immersive technology, a group of retired Ford engineering executives recently had a chance to see how today's innovations have revolutionized the painstaking processes they used to bring a vehicle to market.
To read the full article, click here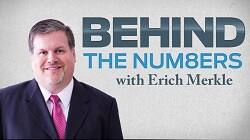 Behind the Numbers with Erich Merkle: November 2018
Ford's U.S. sales were down 6.9 percent in November. This downward pressure on sales as the year closes out, due to a decline in daily rental sales based on order timing, has been expected. Daily rental sales were down 32.7 percent for the month. As Ford begins its transition out of cars and into SUVs and trucks also placed some weight on November results as the company is selling off its remaining inventory of vehicles like Focus and C-MAX. Things will be a little dicey over the next nine months as Ford will also discontinue Taurus and Fiesta while managing its transition to the all-new Escape and Explorer.
To read the full article, click here

RELATED:
November 2018 U.S. Sales Announced
Best November Ever for Canadian-Built Ford Edge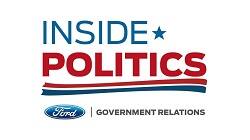 USMCA Deal Is Signed -- What Happens Now
On Nov. 30, U.S. President Donald Trump, Canadian Prime Minister Justin Trudeau and Mexican President Enrique Peña Nieto formally signed the United States-Mexico-Canada Agreement, a trilateral agreement to modernize the North American Free Trade Agreement.
To read the full article, click here.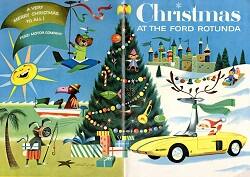 TBT: Christmas at the Ford Rotunda Coloring Book
In addition to hosting an elaborate Christmas celebration at the Ford Rotunda each year from 1953 to 1962, Ford Motor Company also produced an accompanying coloring book for children.
To read the full article, click here
Global Notes
Get in the Mood for Christmas with Ford-Themed Advent Calendar
Here's a little something to get you in the mood for Christmas. We've trawled the archives to create a Ford-themed advent calendar, crammed full of fascinating facts and stats.
To read the full article, click here.
Retiree Connect
Show Us Your Ford
Do you love Ford as much as we do? Show your love for Ford by participating in our Me and My Ford campaign.
How do you enter? It's simple. Send a pic of you with your Ford (.jpg format, please), with a caption including brief information about your career at Ford and your vehicle, to blueoval@ford.com. Or post your photo on Twitter or Instagram and tag @AtFordOnline using #FordRetiree #MeandMyFord.
We'll spotlight a new photo each week in the Blue Oval Connect weekly briefing. Let's see those Fords!
Weekly Spotlight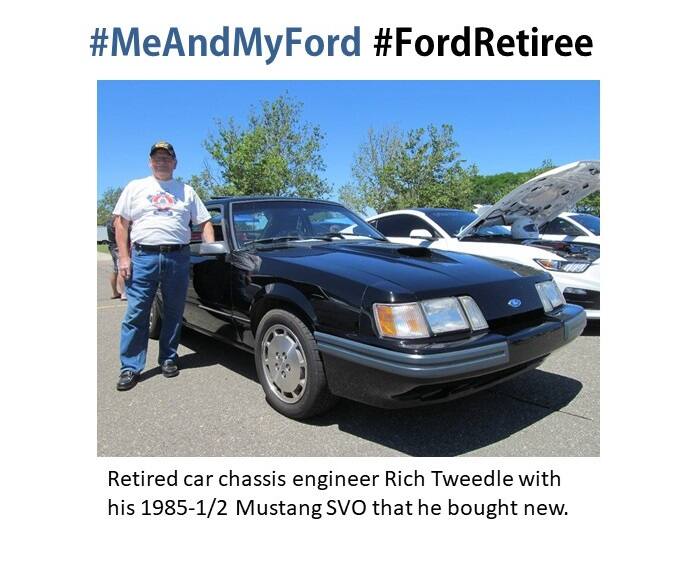 Outside Voices
The Heartbreaking Reason Behind a Man's Search for 1979 Pickup
(Detroit Free Press) Emily Merritt made headlines when she was born during a snowstorm in January 1982 on the side of Interstate 70 in a red 1979 Ford F-150 pickup. Her parents, Leonard and Marilyn Orr, were racing to Ohio Valley Medical Center in Wheeling, West Virginia. For years afterward, that pickup was part of every family outing. The truck represents a joyful time now lost.
To read the full article, click here.

Michigan Central Station Renovations Start with Winterization
(Curbed Detroit) Ford has started the first phase of a multiyear renovation of Michigan Central Station. First up: Halt the water damage that has plagued the building for years.
To read the full article, click here.

Ford Mustang Shelby GT500 Will Get 3D-Printed Brackets for Brake Lines
(Detroit Free Press) Small black brackets such as the one in Harold Sears' hand will find their way onto the 2019 Ford Mustang Shelby GT500. Sears, a technical expert in additive manufacturing technologies, was discussing such innovations as a 3D-printed bracket Ford is using to cut costs, and the time it takes to make improvements to the manufacturing process.
To read the full article, click here.

Detroit Automakers Luring Tech Talent with These Workplace Perks
(Detroit Free Press) Whether it's a dog at work, a daily happy hour at the office, student loan refinancing, pet insurance or on-site healthcare clinics, Ford, General Motors and Fiat Chrysler are upping the perks to compete with tech companies for top talent.
To read the full article, click here.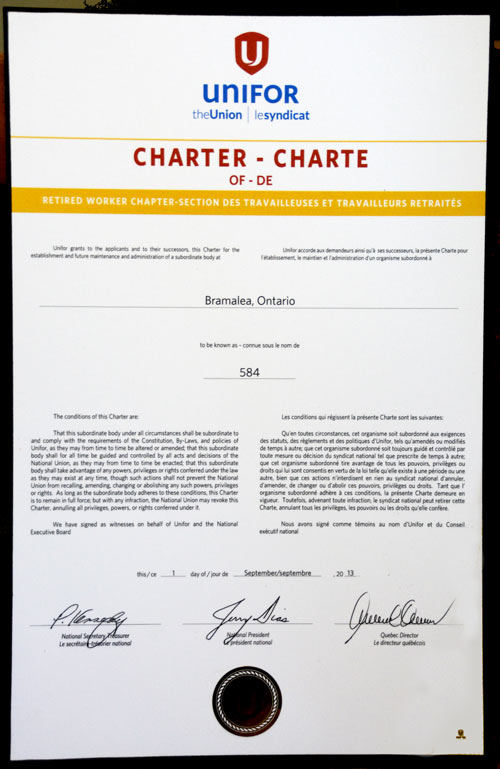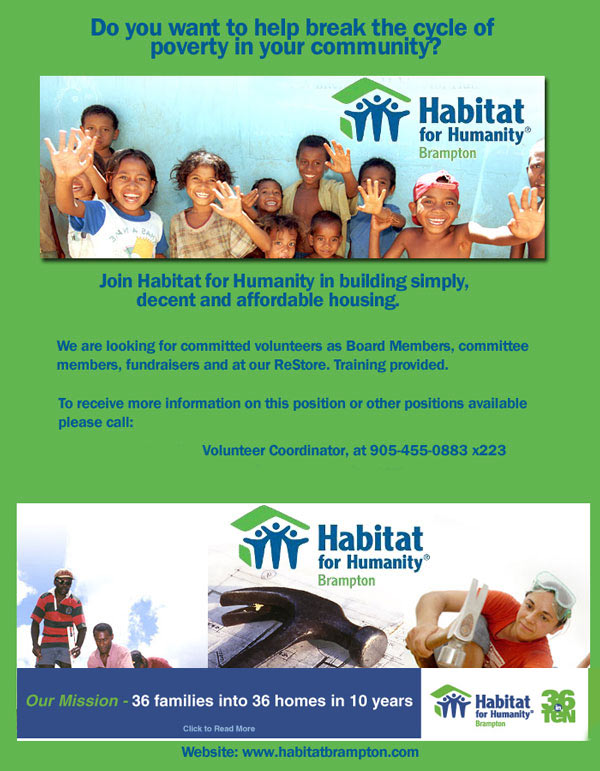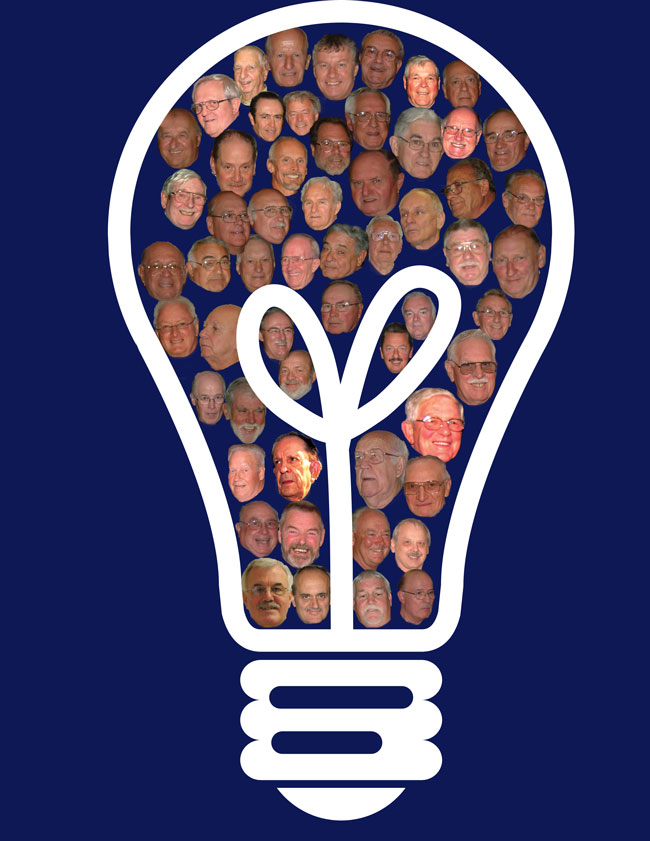 This Web Site is Dedicated to the past members who helped to forge a better way of life for all of us.