Last Updated
August 17, 2018
UNIFOR
Unilink
August 17,
2018
________
Marchionne
exposed in
FBI corruption
probe, sources
say
________
Flying cars
could be on
the horizon
________
FCA-UAW
conspiracy ran
deeper, longer
lawyer says
_______
US probes
F-150 fires
possibly
caused by
seat belts
________
Rejuvenated
Lincoln seeks
a place of
its own
_______
Ford Blue
Oval Connect
Aug 11, 2018
________
Mustang
swagger
pushes pony
cars past 10
million
________
Canada to
review auto
emissions rules
as U.S. moves
to roll back
requirements
_______
Blame FCA's
33% plunge
for July's
drop in
Canadian
vehicle sales
________
Ford loads
midsize
Ranger with
big tech
features
_______
'It's going
to be hard':
Sears pension
payments
cut by 30%
this week
_______
Lincoln
Navigator tops
J.D. Power
satisfaction
survey
_______
Ex-UAW
boss Dennis
Williams OK'd
using training
center funds,
aide says
_______
Slumping
sedan sales
bring down
July results
_______
3,000 WestJet
cabin crew
employees
officially
unionized,
CUPE says
_______
Tariffs
already
being
felt by US
carmakers
_______
Ford, VW issue
separate
recalls for
different gear
shift problems
_______
Ford profits
down nearly
half due to
supplier
fire, China
______
Sergio
Marchionne,
who saved Fiat
and Chrysler,
has died
________
Inflation rate
rises to highest
level in 6 years
at 2.5%
________
Canada warns
of retaliatory
tariffs as U.S.
mulls 25%
levy on
imported cars
_______
US probes
complaints
that some
Ford Escapes
overheat
_______
Ford recalls
550K vehicles
for roll-away
issue
________
Carmakers
to Trump:
Pump brakes
on tariffs
_________
Ontario trade
minister heads
to Washington
to defend
auto industry
______
Ford to pay
$299M to
drivers with
faulty air bags
_______
Ford Fusion
to be name of future rival
of Subaru
Outback,
report says
________
Ontario's been
fighting to get
its automotive
groove back
_______
Goodbye
Fusion sedan,
hello Fusion
sport wagon
________
Appeals court
approves $10B
Volkswagen
emissions deal
_______
Transit van a
quiet giant in
Ford lineup
________
Auto tariffs
would be
'catastrophic'
to Canada and
cost 100,000
jobs, dealers
warn
________
Aging lineup
ails Ford
in China
_______
U.S. auto
tariffs could
cut Canada's
output by
nearly one
million cars,
CIBC says
_________
Advocacy
group seeks
Ford Explorer
recall due
to fumes
_______
FCA's Canadian
plants safe if
Chrysler, Dodge
die, Unifor says
_______
Trump tariffs
could add
$10K to vehicle
price, Global
Automakers of
Canada says
______
Province
Announces
Changes to
Prescription
Drug Coverage
in Ontario
________
Automakers
push back
against
Trump auto
tariff plans
________
Our Newest
Retirees
July 1, 2018
_______
2018
Government
Benefit Rates
_________
June
2018
Articles
________
Ford Health
Care Benefit
Booklet
Nov 2016
__________
Unifor
Constitution
_______

Contact Us
retirees@uniforlocal584.org
PLEASE SUPPORT OUR SPONSOR!
Next Retiree Meeting
Wednesday September 12, 2018 *
Canadian Legion
80 Mary Street
Brampton
1 PM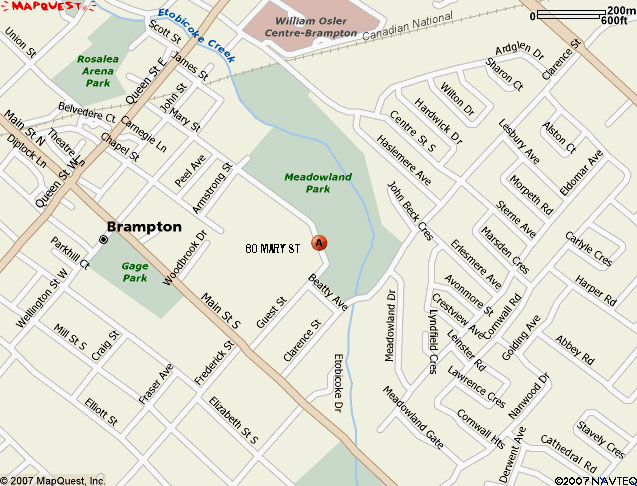 *please note this will be the second Wednesday of the month as the Retired Worker's Conference in Port Elgin takes place the week prior.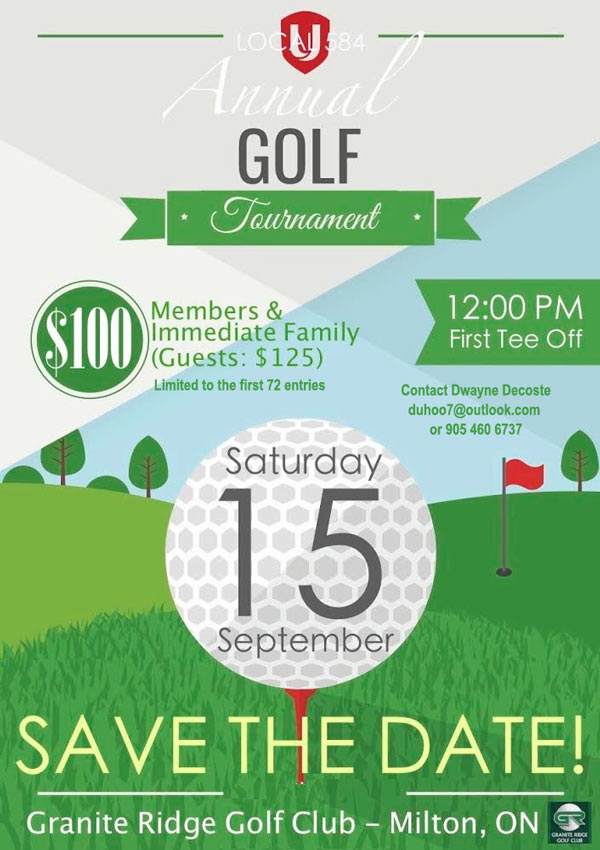 Pick your Foursome and Register with Dwayne or
Sandy Knight before the Aug 31st Deadline

August 17, 2018


Solidarity solves another strike. This time in Thunder Bay! Get your employer to support pharmacare, celebrate new Unifor members, and explore what the future of work means for you. Plus we tackle racism in Halifax and fight for pensions.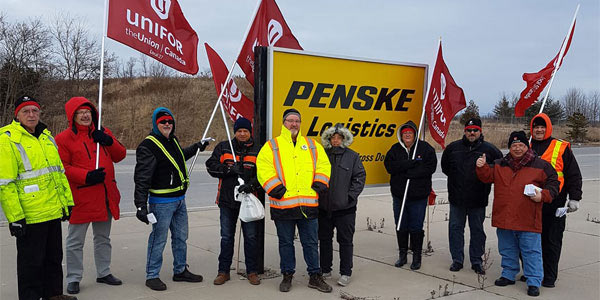 More than 600 workers at five workplaces in Ontario and Nova Scotia have just joined Unifor!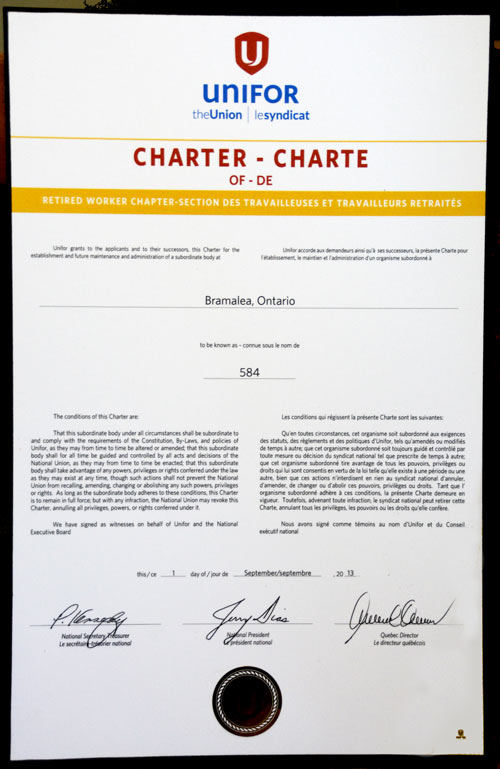 August 11, 2018
Announcements
Ford Celebrates Production of 10-Millionth Mustang

Ford is celebrating production of its 10-millionth Mustang -- America's best-selling sports car over the last 50 years and the world's best-selling sports car three years straight. The 10-millionth Mustang -- a 2019 Wimbledon White GT convertible equipped with a 460-horsepower V8, 6-speed manual and the latest driver-assist technology -- was built at Ford's Flat Rock Assembly Plant in Michigan. The first serialized Mustang, VIN 001, was produced in 1964 in the same color and model and featured a 164-horsepower V8 and 3-speed manual.

Click here to read the full article.
Ford NASCAR Mustang Revealed; World's Best-Selling Sports Coupe Ready for Cup Competition in 2019

Ford revealed its all-new Mustang NASCAR Cup race car, the first time Mustang -- the world's best-selling sports car -- will compete in NASCAR's top-level Cup racing series. Even before Mustang became a global icon, its first competition was in 1964, when it surprisingly won the Tour de France Automobile, a grueling 4,000 mile, 10-day rally. Soon after, it began a racing legacy in SCCA Trans-Am, IMSA, NHRA, Formula Drift and NASCAR Xfinity -- NASCAR's second tier series.

Click here to read the full article.
Ford News
Ford Helps Spruce Up Playground for At-Risk Detroit Children
Ford Motor Company recently put its commercial vehicle muscle behind an effort to spruce up a community in Southeast Detroit. Two dump trucks -- an upfitted F-550 Super Duty chassis cab and an F-650 medium-duty truck -- were used to landscape a playground for in-need and at-risk children, the city's first you-pick apple orchard and a community greenhouse at Wolverine Human Services.
To read the full article, click here.
Ford Rolls Out Exoskeleton Wearable Technology Globally to Help Lessen Worker Fatigue, Injury
Imagine lifting a bag of flour or a watermelon over your head up to 4,600 times a day as part of your job -- that is similar to what some Ford employees do every day as they work to build vehicles around the world. Repetitive motions like those can lead to fatigue and injury, but now Ford is rolling out a new wearable technology globally called EksoVest that helps reduce risk of injury to workers at some plants after a successful trial in two U.S. plants.
To read the full article, click here.
Global Notes
Ford Drives into the Heart of China with New Midsize SUV
Ford shared the first images of its new Territory, an affordable midsize SUV featuring high levels of technology and the looks needed to carve in-roads into China's richest vein of future growth -- new buyers in emerging cities. In collaboration with its joint venture partner Jiangling Motors Corporation, which has deep insight into the tastes of new Chinese customers, Ford is applying its own global expertise in vehicle design, engineering, testing and manufacturing to develop the new Territory.
To read the full article, click here.
New Tech Could Help Prevent Wrong-Way Drivers on Roadways
Few mistakes have consequences as terrifying as turning on to a road in the wrong direction. To help prevent every driver's worst nightmare, Ford has introduced wrong-way alert technology for its all-new Focus. Wrong-way crashes are likely to result in serious injuries and even fatalities because the speeds of both cars are combined on impact. In 2017 alone, 22 people were killed in accidents involving wrong-way drivers in Germany.
To read the full article, click here.
Ford Improves Car Making with Body Tracking Technology
Technology typically used by the world's top sports stars to raise their game or ensure their signature skills are accurately replicated in leading video games is now being used on an auto assembly line. Employees at Ford's Valencia Engine Assembly Plant in Spain are using a special suit equipped with advanced body tracking technology. The pilot system, created by Ford and Instituto Biomecãnica de Valencia, has involved 70 employees in 21 work areas.
To read the full article, click here.
Retiree Connect
Show Us Your Ford
Do you love Ford as much as we do? Show your love for Ford by participating in our Me and My Ford campaign.
How do you enter? It's simple. Send a pic of you and your Ford, with a caption, to blueoval@ford.com. Or post your photo on Twitter or Instagram and tag @AtFordOnline using #FordRetiree #MeandMyFord.
We'll spotlight a new photo each week in the Blue Oval Connect weekly briefing. Let's see those Fords!
Weekly Spotlight

Outside Voices
10-Millionth Mustang Shatters Sports Car Record; Ford Celebrates
(Detroit Free Press) When Samuel Crawford's grade-school teacher asked her students what they wanted to do when they grew up, his classmates said they wanted to be doctors, lawyers and accountants. Crawford said he wanted to build Mustangs, and his classmates laughed.
To read the full article, click here.

First Drive: 2019 Mustang Bullitt Chases Legends in San Francisco
(Detroit Free Press) Just in time for the 50th anniversary of the movie "Bullitt," this car is everything a Mustang fan or movie lover could ask for -- fast, smooth, responsive, and steeped in the same effortless cool Steve McQueen brought to the movie's chase scene he helped choreograph and drive.
To read the full article, click here.

Ford Loads Midsize Ranger with Big Tech Features
(The Detroit News) Ford Motor Company's 2019 Ranger will be far superior technologically to the bare-bones pickups that bore the name for nearly three decades. The automaker hopes that sets the new midsize truck apart from the competition.
To read the full article, click here.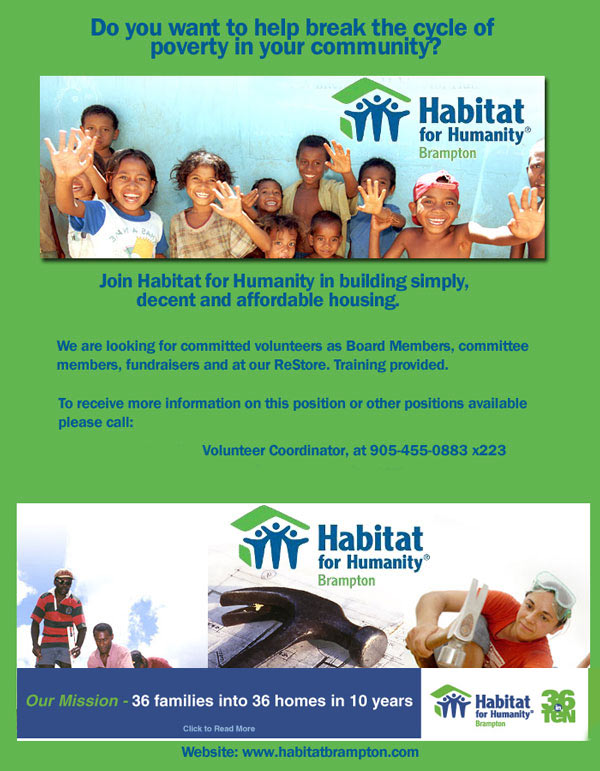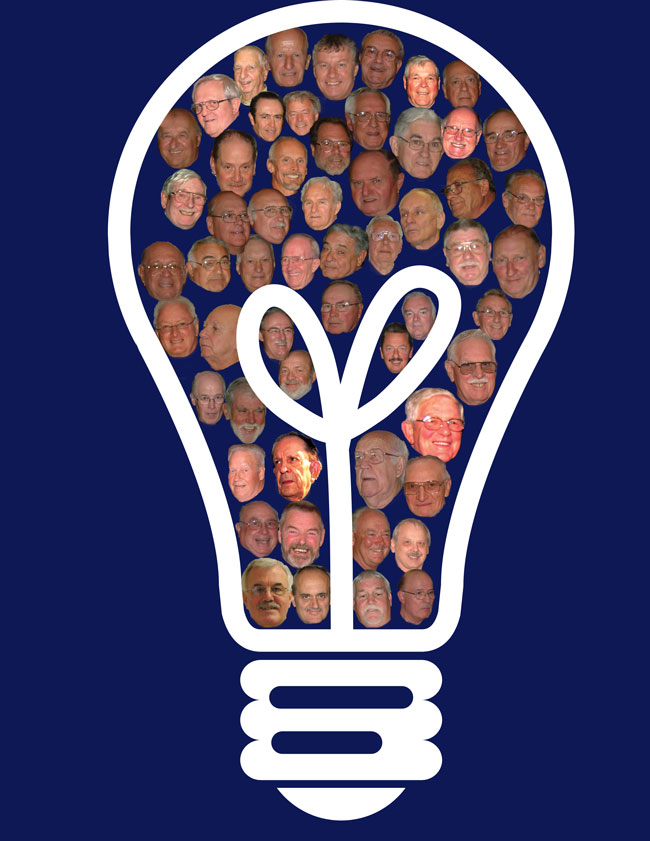 This Web Site is Dedicated to the past members who helped to forge a better way of life for all of us.