Last Updated
July 26, 2017

Contact Us
retirees@uniforlocal584.org
PLEASE SUPPORT OUR SPONSOR!
Congratulations to Pat Riley & Mohammed Zakaria both
Retiring July 1, 2017
Patricia Riley

28.2 Years

Mohammed Zakaria

28.8 years
Congratulations to Pat Riley
Retired July 1, 2017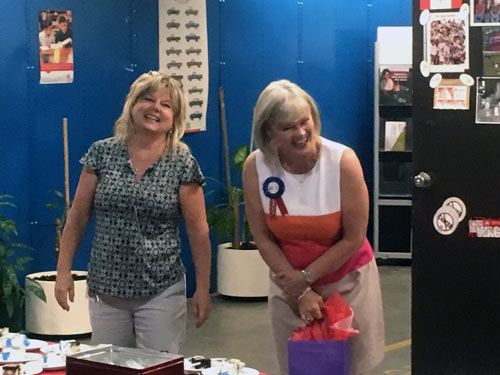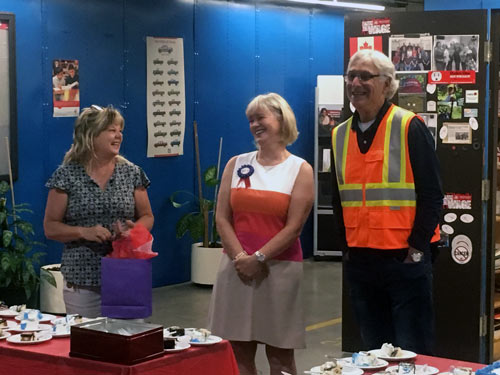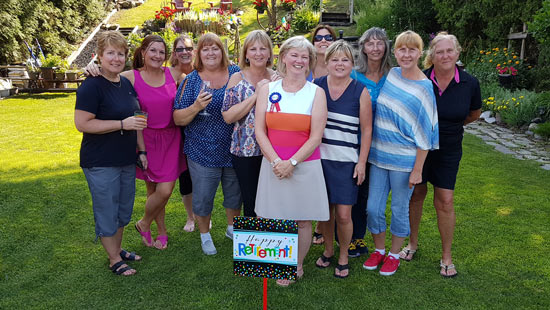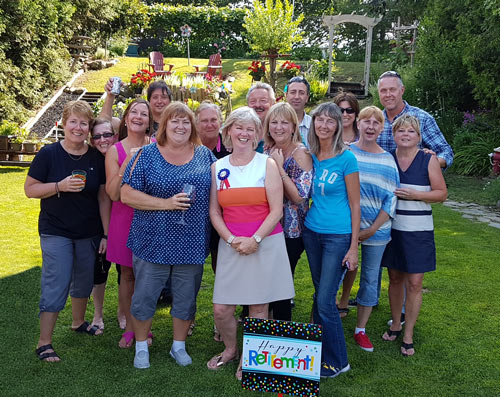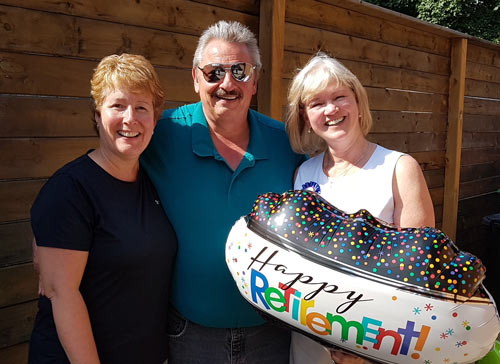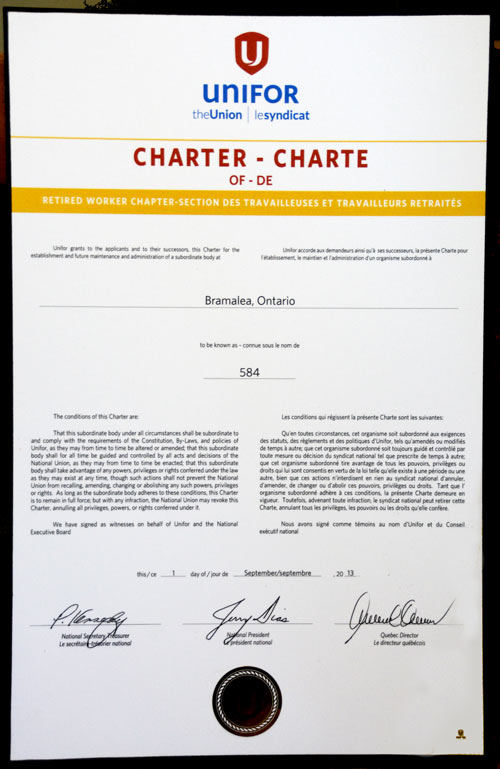 Local 584
Retirees
Next Meeting
Wednesday September 13, 2017
Canadian Legion
80 Mary Street
Brampton
1 PM
(meetings for July & August have been suspended
for the Summer Months)
July 21, 2017
Ford Reveals Industry's First Police Pursuit-Rated Pickup Truck – the F-150 Police Responder
Ford revealed the industry's first pursuit-rated pickup, the 2018 F-150 Police Responder, giving law enforcement agencies a more versatile and capable patrol vehicle.
Click here to read the full story.
A/Z-Plan PIN Program Now Includes Aunts, Uncles, Nieces and Nephews
Ford is expanding its A/Z Plan PIN program in the U.S. to include aunts, uncles, nieces and nephews. From now on, employees and retirees may generate A/Z PINs for these eligible family members.
Click here to read the full story.
Ford News
Lincoln Designer Appreciates Navigator Even More after Triplets
Lincoln Designer Ryan Niemiec was working on the interior of the all-new Navigator when he found out that he and his wife were expecting triplets.
To read the full article, click here .
Throwback: Ford Partners for Plug-In Hybrid SUV Research
Three years after Ford became the first American automaker to develop and produce a hybrid SUV, the company announced in July 2007 it would embark on a multi-year, multi-million dollar partnership to research the future potential of plug-in hybrid SUVs.
To read the full article, click here.
Cross-Functional Research & Innovation Team Develops Next-Generation Battery Cell Designs
Car manufacturers have never been as invested in electrified vehicles as they are today. Ford was a leader in this space early on, delivering the first American hybrid and SUV hybrid for the 2005 Escape.
To read the full article, click here.
Global Notes
Ford GT Delivers Ultimate Race Car for the Road Supported by 50 Sensors, 25 Computers... and 2 Cup Holders
COLOGNE, Germany – The all-new Ford GT delivers the thrill of the Le Mans-winning race car, using more than 50 different sensors to monitor vehicle performance and behavior, external environment, and driver inputs for an optimized driving experience.
To read the full article, click here.
Ford Names Amko Leenarts Director, Design, Ford of Europe
COLOGNE, Germany – Ford today named Amko Leenarts, as its new director, Design, Ford of Europe.
To read the full article, click here.
Retiree Connect
Show Us Your Ford
Do you love Ford as much as we do? Show your love for Ford by participating in our Me and My Ford campaign.
How do you enter? It's simple. Send a pic of you and your Ford, with a caption, to blueoval@ford.com. Or post your photo on Twitter or Instagram and tag @AtFordOnline using #FordRetiree #MeandMyFord.
We'll spotlight a new photo each week in the Blue Oval Connect weekly briefing. Let's see those Fords!
Weekly Spotlight
Outside Voices
An Overhauled Ford Prepares to Report Earnings: What to Expect
(The Motley Fool) Start your engines! Ford Motor Company is gearing up to report its second-quarter earnings results on Wednesday, July 26. Here's a look at what to expect.
To see the full report, click here.
U.S. House Panel Approves Broad Proposal on Self-Driving Cars
(Reuters) A U.S. House panel on Wednesday approved a sweeping proposal by voice vote to allow automakers to deploy up to 100,000 self-driving vehicles without meeting existing auto safety standards and bar states from imposing driverless car rules.
To read the full article, click here.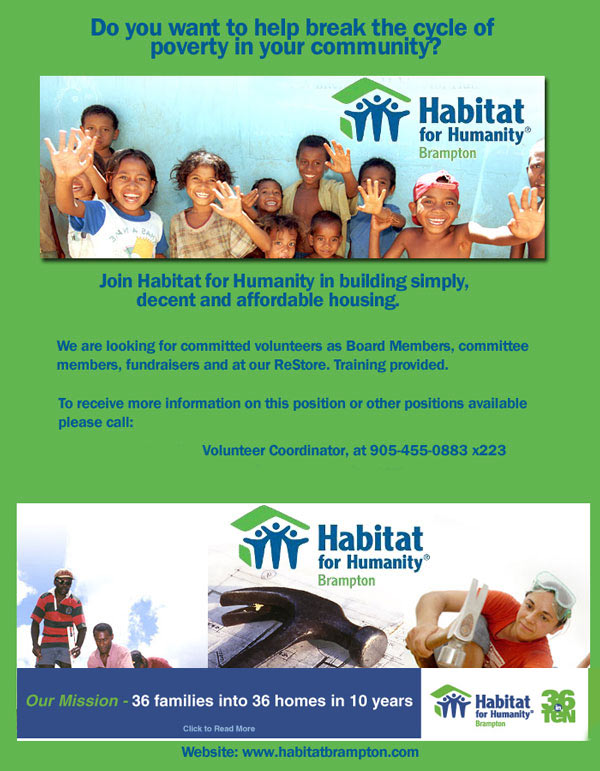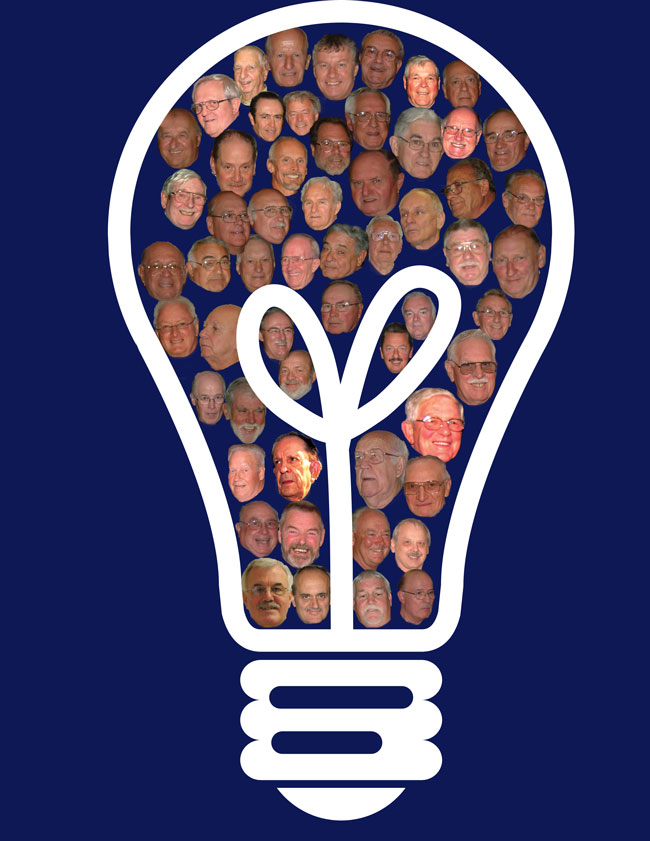 This Web Site is Dedicated to the past members who helped to forge a better way of life for all of us.